We arrived at Kalaw after comfortable night bus. I was able to get a good amount of sleep despite frequent stops throughout the night. The first stop was at this modern mega rest stop with many restaurants and shops. The second felt very surreal. As I walked half asleep to the toilet in the middle of the night, all the stalls on the side of the highway were still open, some of them cooking with firewood. The locals all had a very distinct look, with darker skin. Later on I asked Jenni if I had dreamed or imagined that, and she confirmed that she saw the same things.
Arriving at Kalaw at 4am, a motorbike taxi driver approached us and offered to take us for 2,500 kyats per person. He had a very take-it-or-leave-it attitude and the fare seemed excessive to us. An 1-hour taxi ride to the bus station in Yangon had only cost us 9,000 kyats, and this was going to be only a 5-minute ride. But since the guesthouse we had booked was a 25-minute uphill walk, we didn't really have any other convenient choice. After another driver approached us with a much better attitude and explained to us that during the day it's usually 1,000 kyats per person, but it was 2,500 since it was the middle of the night, we finally accepted. It was only 2 USD per person, after a few days in a new country you start to think everything in local prices. Back home in the US, 2 USD would be very cheap, but in a country where you can get a meal for 1 USD, this seemed expensive. Credit for them for being entrepreneurs, for getting up at 4am to cater to tourists.
We ended up staying three days in Kalaw. I had a mild fever and needed a couple of extra days to recover. We stayed at Unique Bed and Breakfast and found the place very comfortable. Since it's a bit out of town, the surroundings were very quiet and peaceful. We also really enjoyed the great breakfasts on the outdoor deck.
There was not much to do in town except for a small market and a couple of pagodas.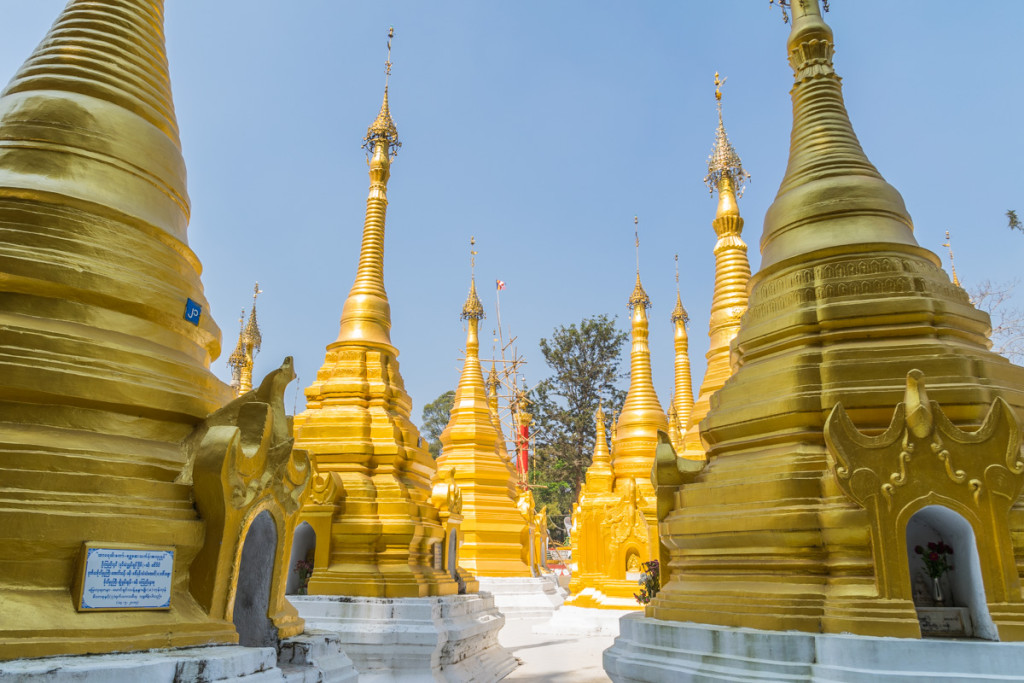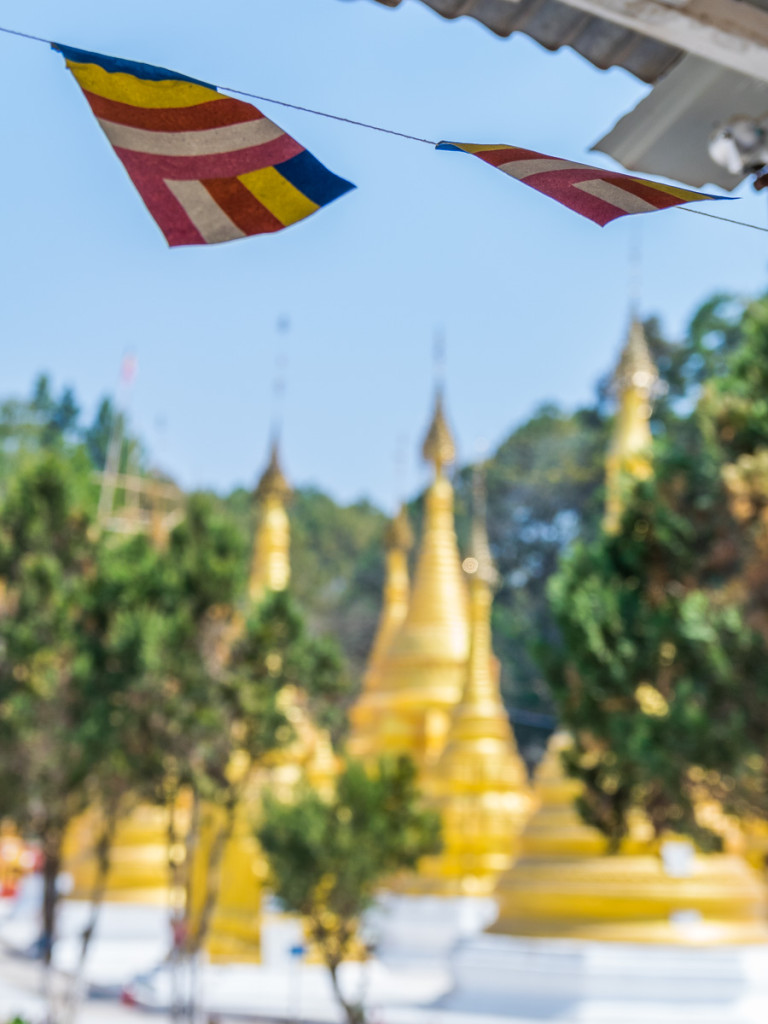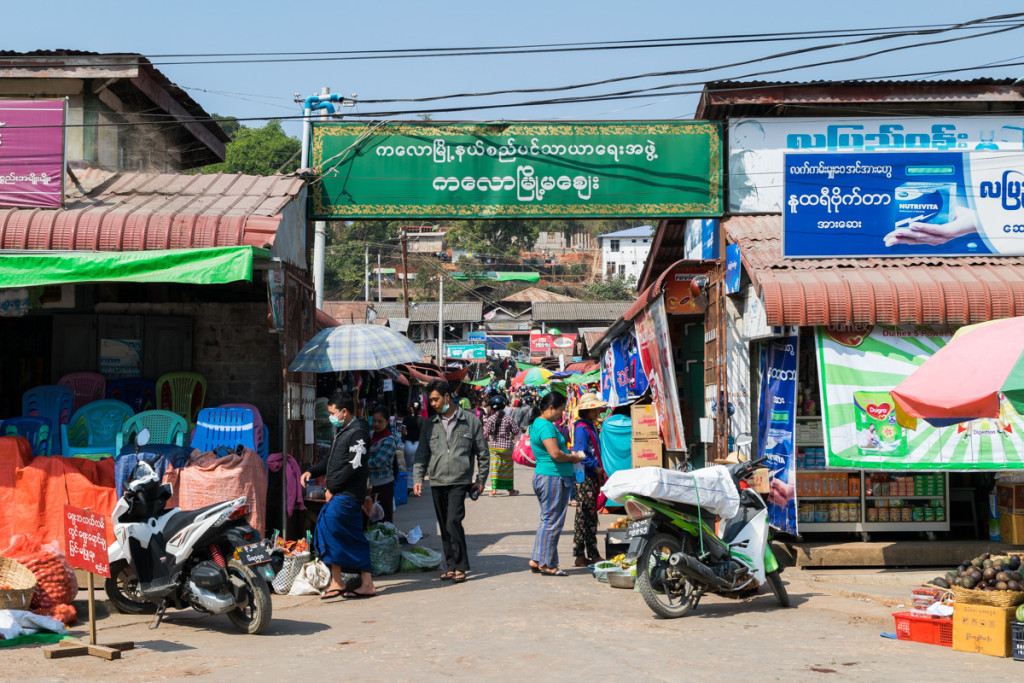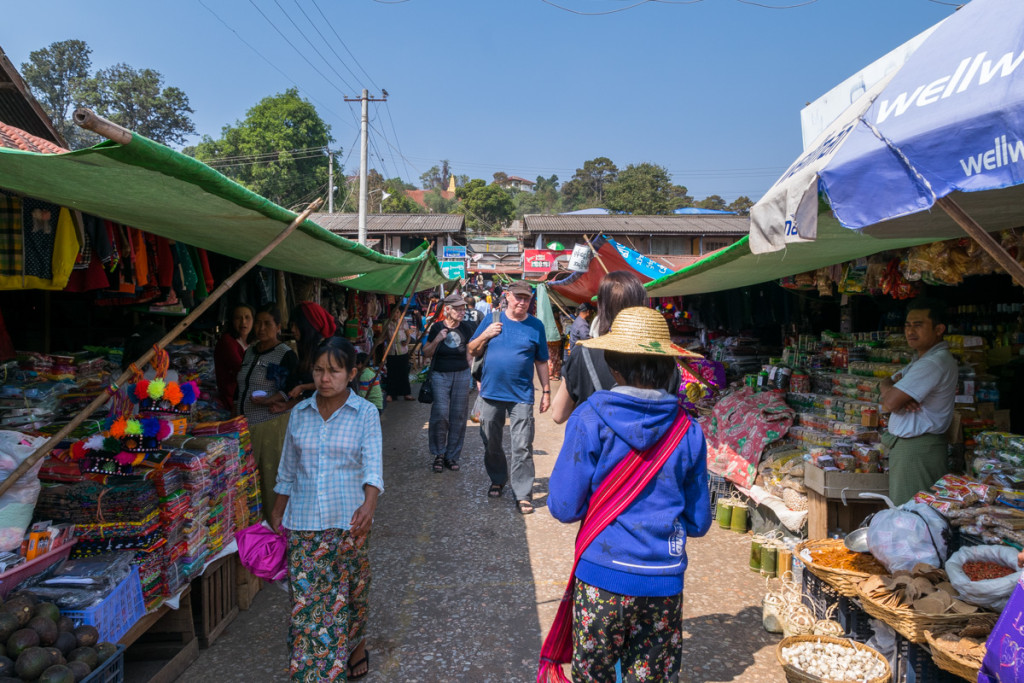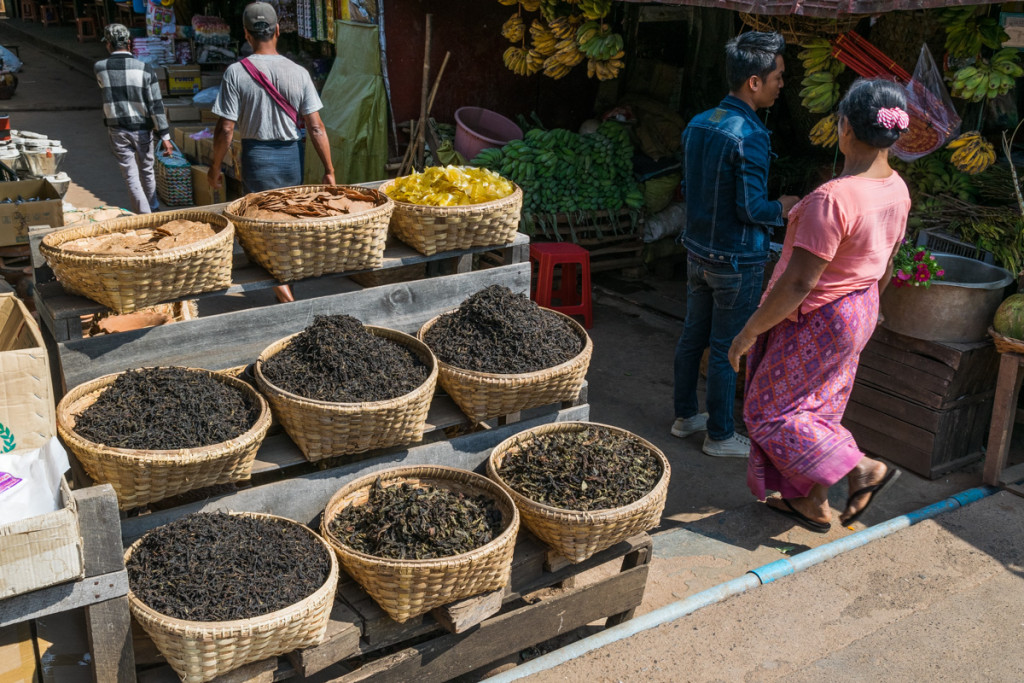 Our next destination was Inle Lake through a 3-day, 2-night hike.