After seeing recommendations from many websites and travel blogs, we decided to take the boat instead of the bus to go from Mandalay to Bagan. The tickets were 40 USD, which is pretty expensive by Myanmar standards.
We boarded the boat very early, just a bit before sunrise, and we were served a light breakfast in a box.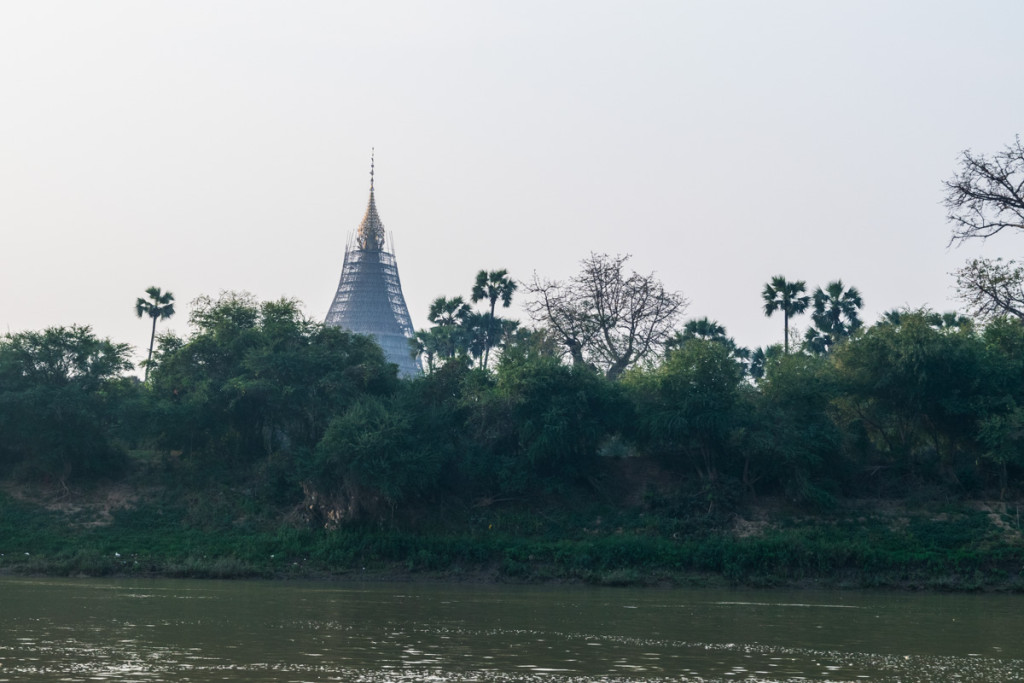 We left Mandalay through the Irrawaddy River as the sun was coming up. Occasionally you get a glimpse of a pagoda or a group of locals waving at you, but the river is very wide and you see things from far away. In some of the pictures below, I only realized that people were waving at us by zooming into pictures that I took with my long telephoto lens.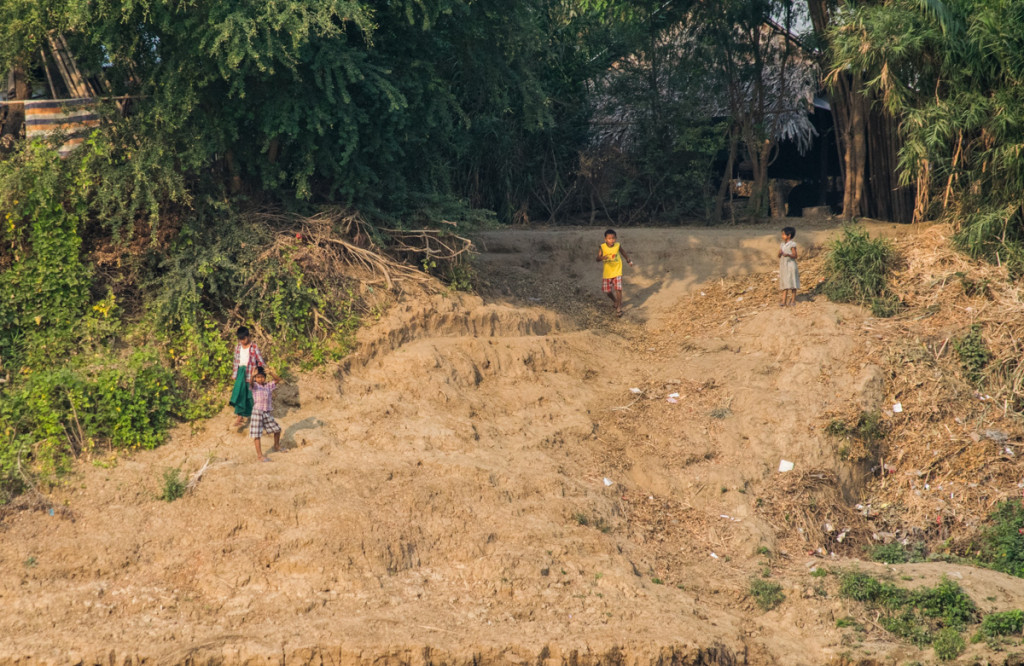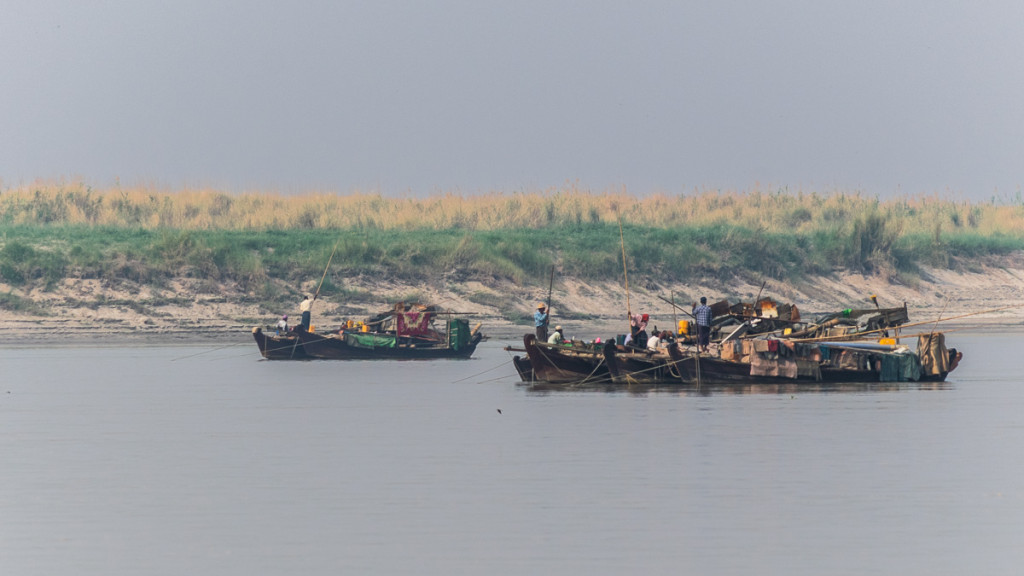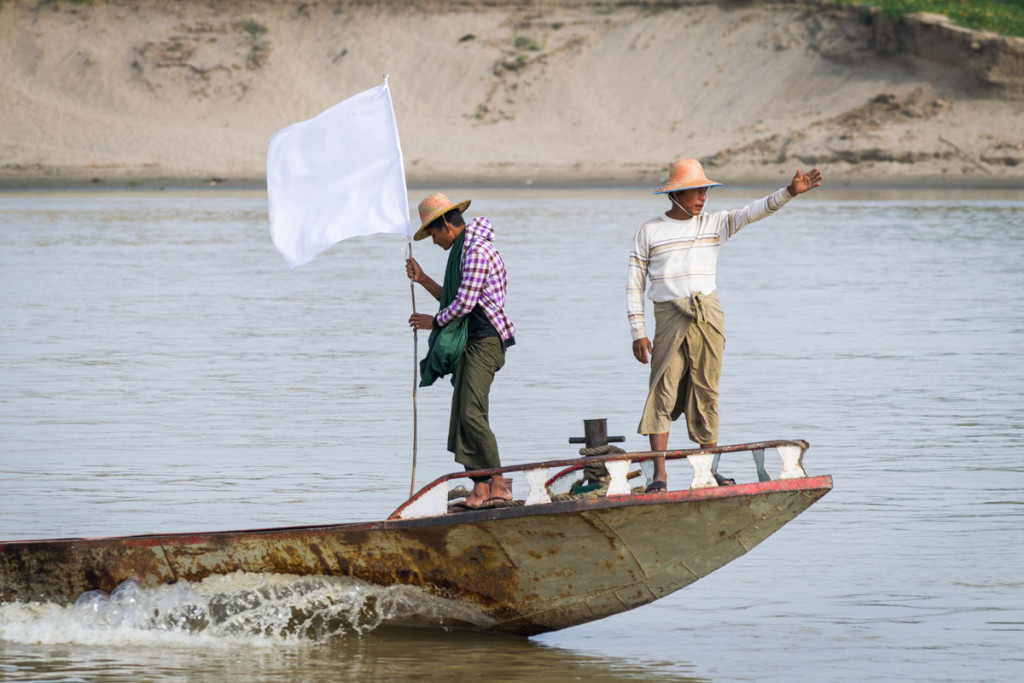 The boat had only half of the seats under shade, so if you don't get to the port early, you can be stuck with a seat under the scorching sun which can get quite uncomfortable on the 8-hour journey. We didn't get shaded seats, so by midday we headed to the lower level to escape from the sun. Once down there, they served us a choice of fried rice or fried noodles.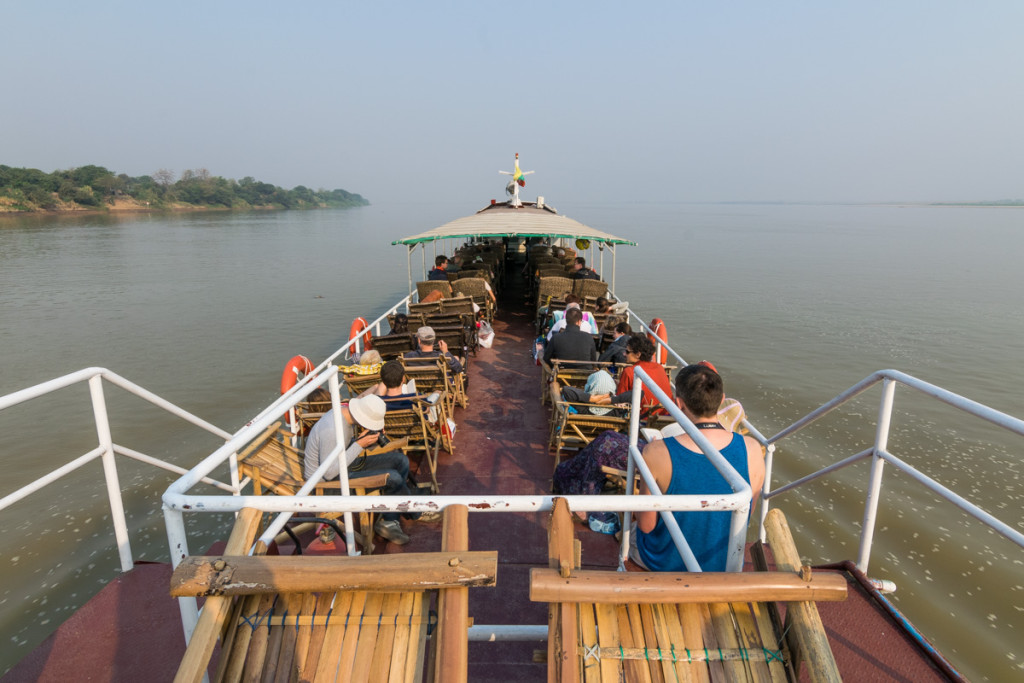 At around 3pm I started to see up on the hills these ancient pagodas that were unlike anything I had seen previously in Myanmar. I looked at them with amazement and realized that we were approaching Bagan. This was the best part of the whole ride.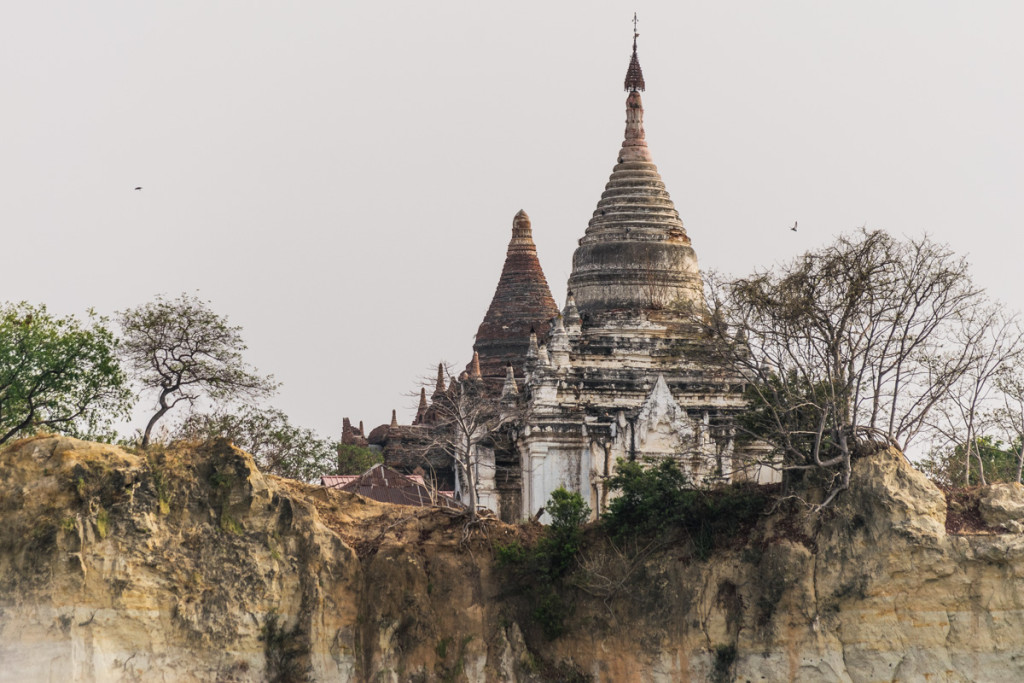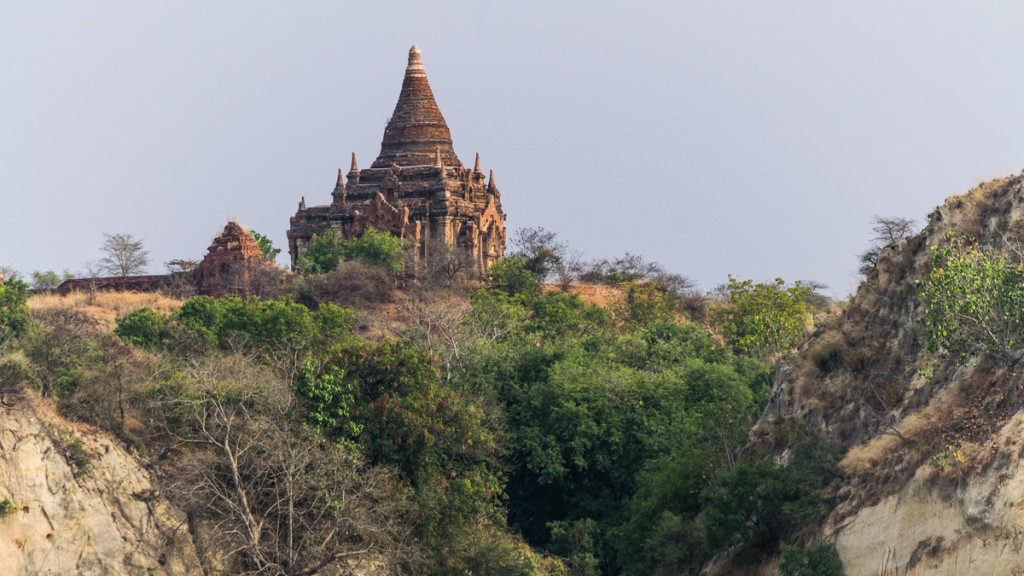 I found the boat journey a little underwhelming, and given its high price, I don't know if I would recommended it.