If you google images of "Myanmar", you'll see a lot of pictures of Bagan and it's 2,200 temples and pagodas. It is the image that most people (myself included) had of the country before visiting.
After arriving in Bagan by boat, we were approached by a lot of taxi drivers at the jetty. We might have been overcharged by our driver (5,000 kyats, 4 USD) which ended up not being a taxi driver but a bicycle rider. His bike had a sidecar with two passenger seats, facing away from each other. He loaded ours backpacks on the bike, and with Jenni and I, he was probably carrying about 150 kilos. At one point while going a bit uphill, a lady came to help by pushing the bike from behind.
The many temples and pagodas of Bagan are surrounded by three towns. Nyaung U is the busiest and more budget friendly. While Old Bagan and New Bagan have the most expensive hotels. We stayed in Nyaung U.
The hotel we checked into (Innwa Motel) was great. Very modern, new facilities, and a pretty decent breakfast buffet. Not cheap at 30 USD per night for a double bed room (by Myanmar standards, although Bagan tends to be more expensive than the rest of the country), but at least we were paying for quality.
Over the next three days we explored the area for many hours while using a map bought at the hotel (for 1,000 kyats, 0.80 USD), and a rented electric scooter.
The biggest and most popular temples/pagodas were always full of tourists.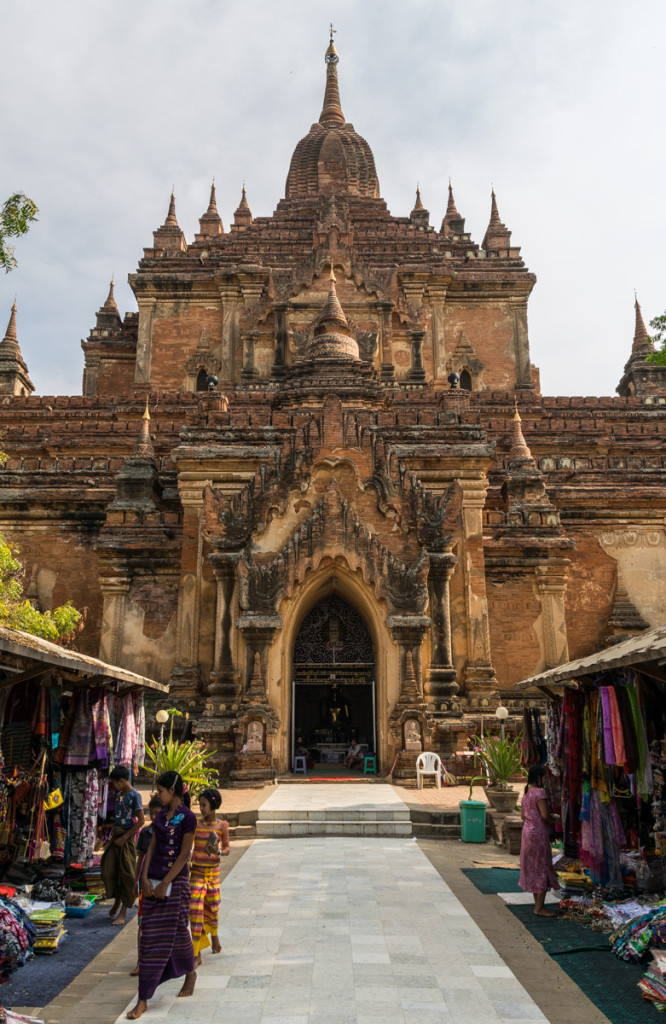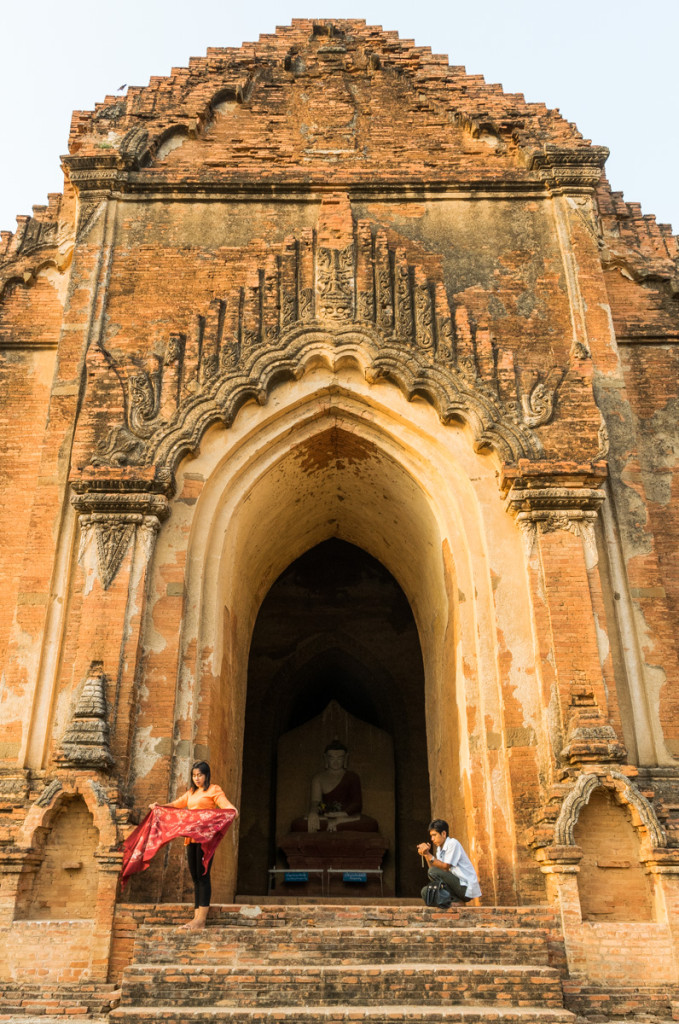 For our first sunset, we went to Shwesandaw Temple, perhaps the most popular one for that purpose. While the views were great, it was way too crowded for it to be enjoyable.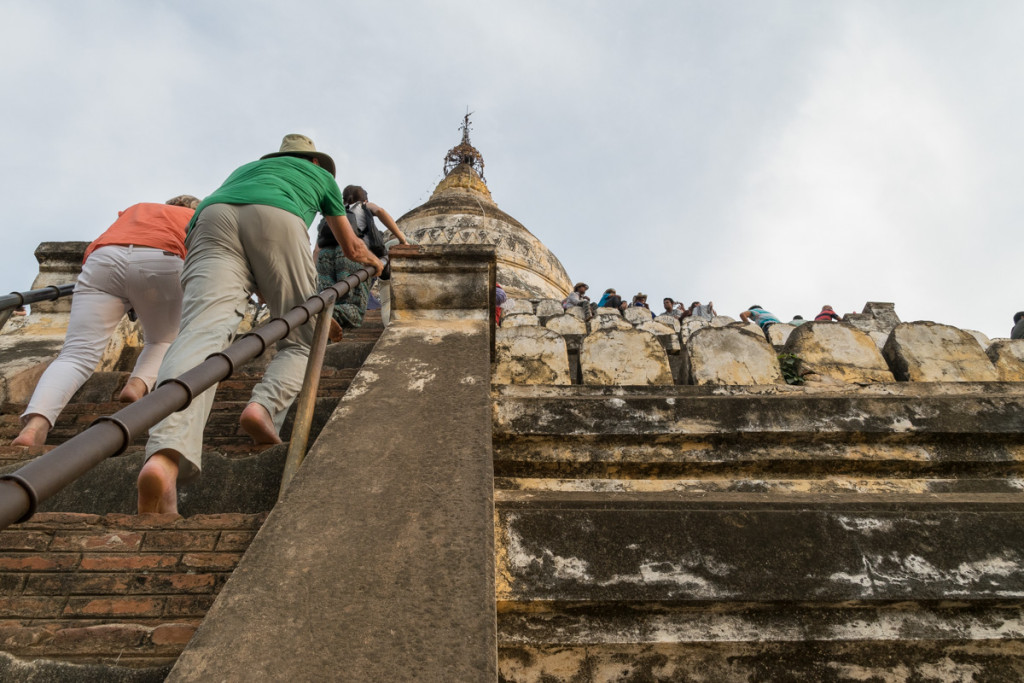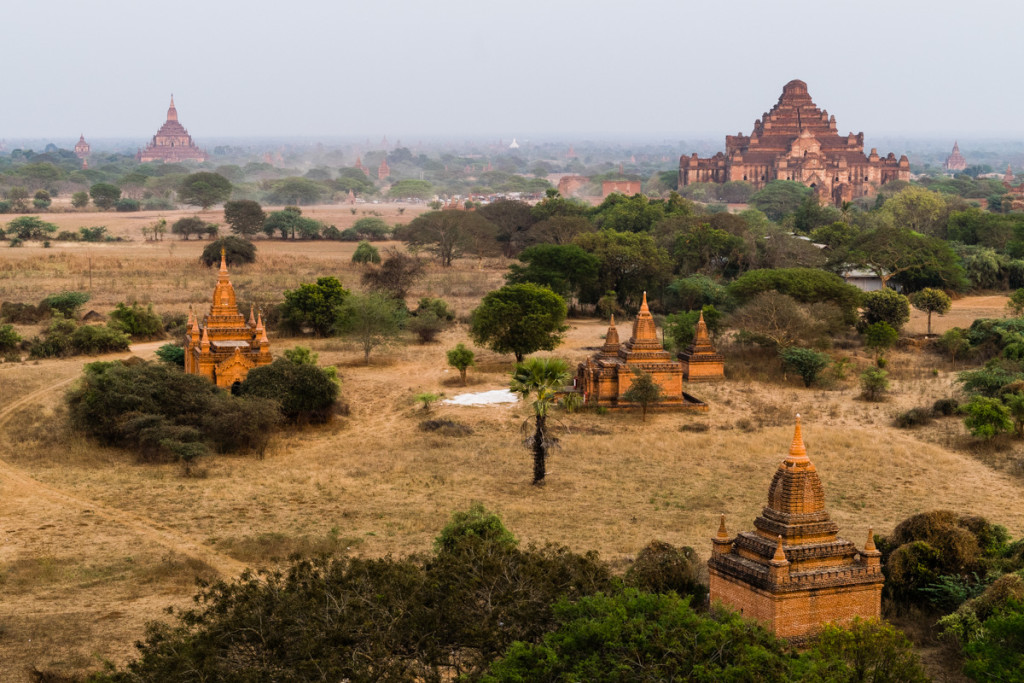 For sunrise the following two days, we went back to great spots that we had previously visited. While there were a few tourists there (and no other people at all on the third morning), it was the type of quiet experience we were looking for. For me, sunrise and sunsets are a sort of spiritual experiences, but when I'm surrounded by people talking loudly or too preoccupied with taking the perfect selfie, it ruins the mood for me.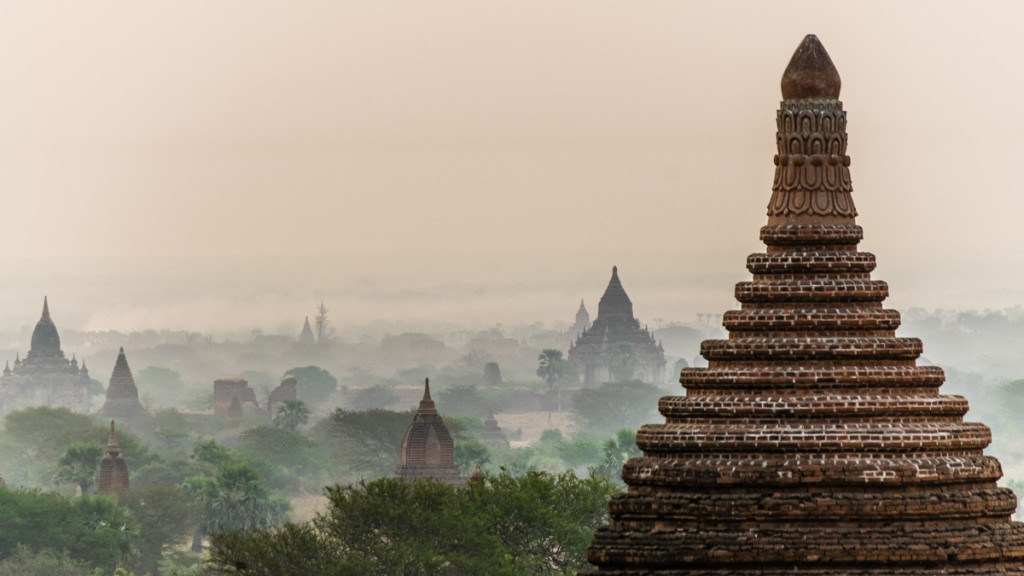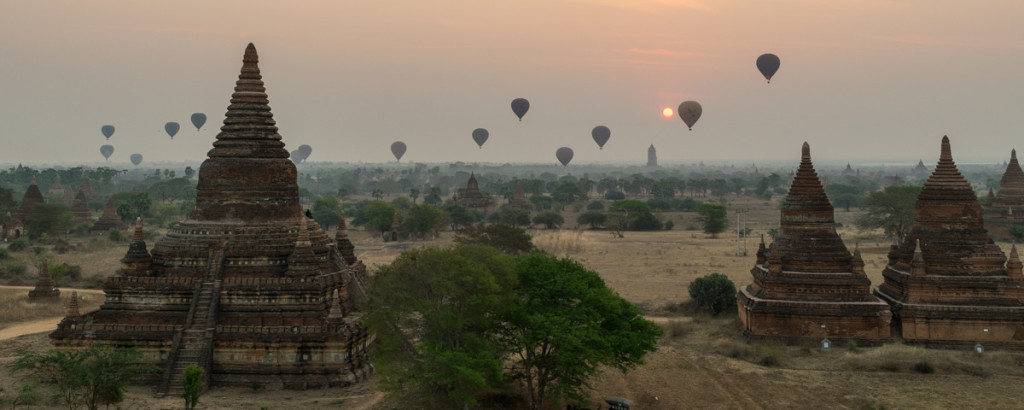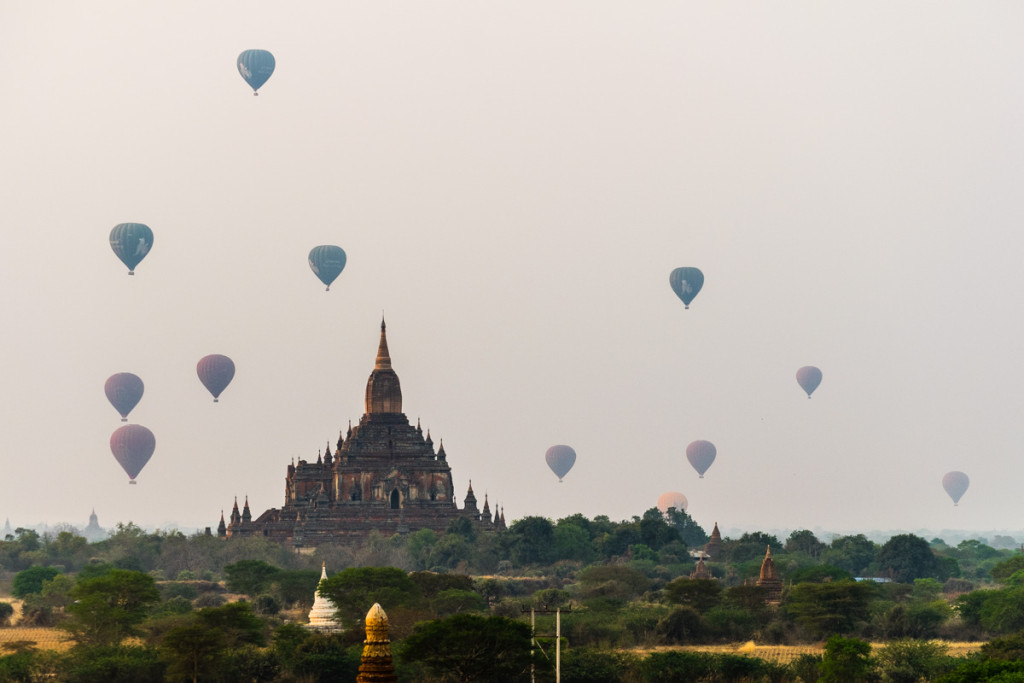 We found it much more enjoyable to go off the beaten path (i.e. off the main paved roads and onto the dirt roads) and explore the temples/pagodas not reachable by large tour buses. Some of these temples/pagodas were pretty well maintained, but others were a little run down, making them even more interesting.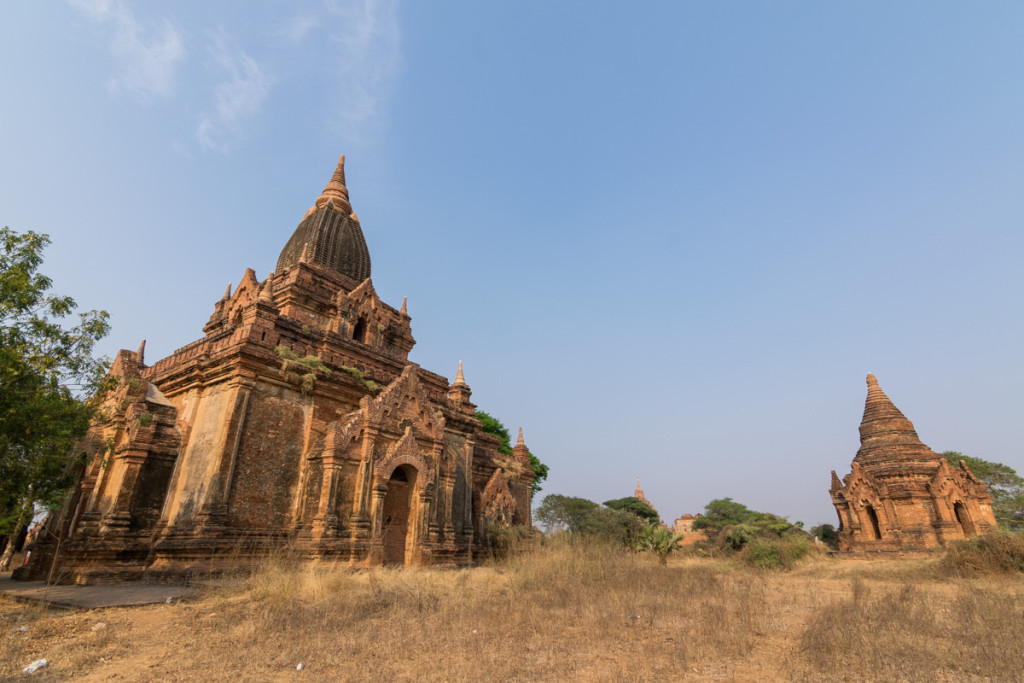 Many of these had staircases in not-so-obvious locations that allowed you access to the upper floors. Some of these stairways were very low and narrow, and not recommended for claustrophobic people.
We were mostly alone at most of these places. We felt like explores who never knew what we would find. For example, the Buddha statues in each pagoda/temple were all different.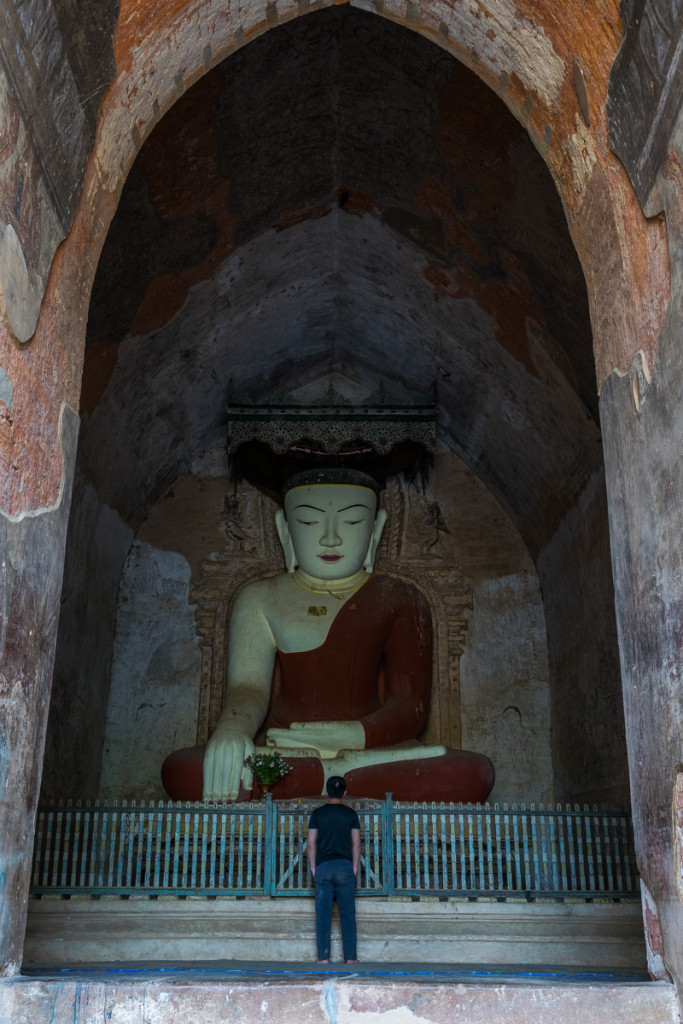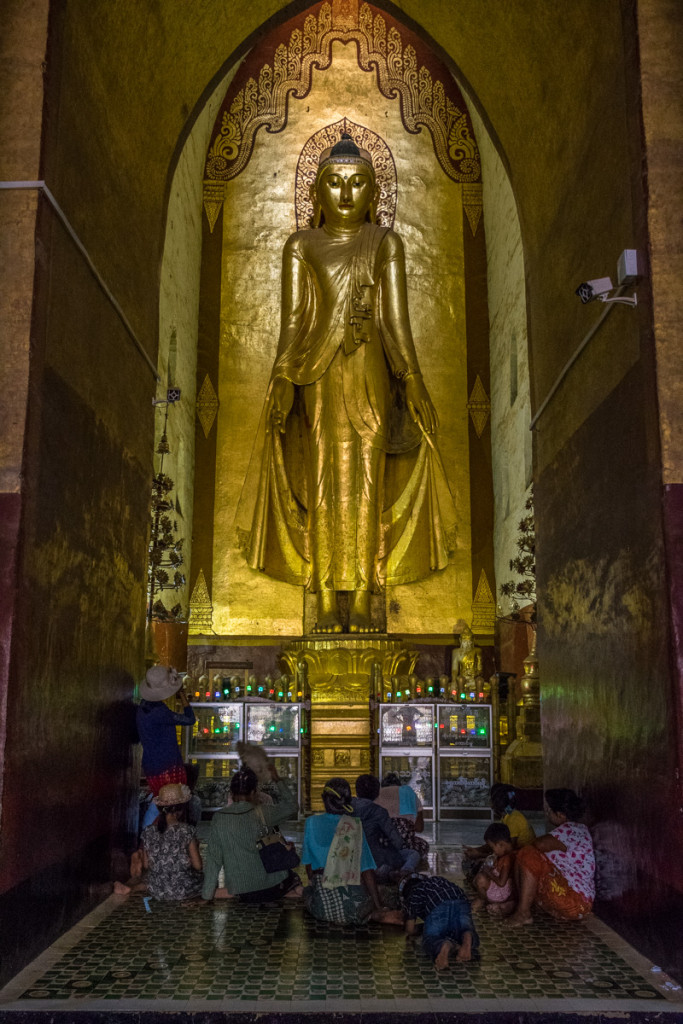 Sometimes there would be art on the walls. Sometimes we would even find wasp nests.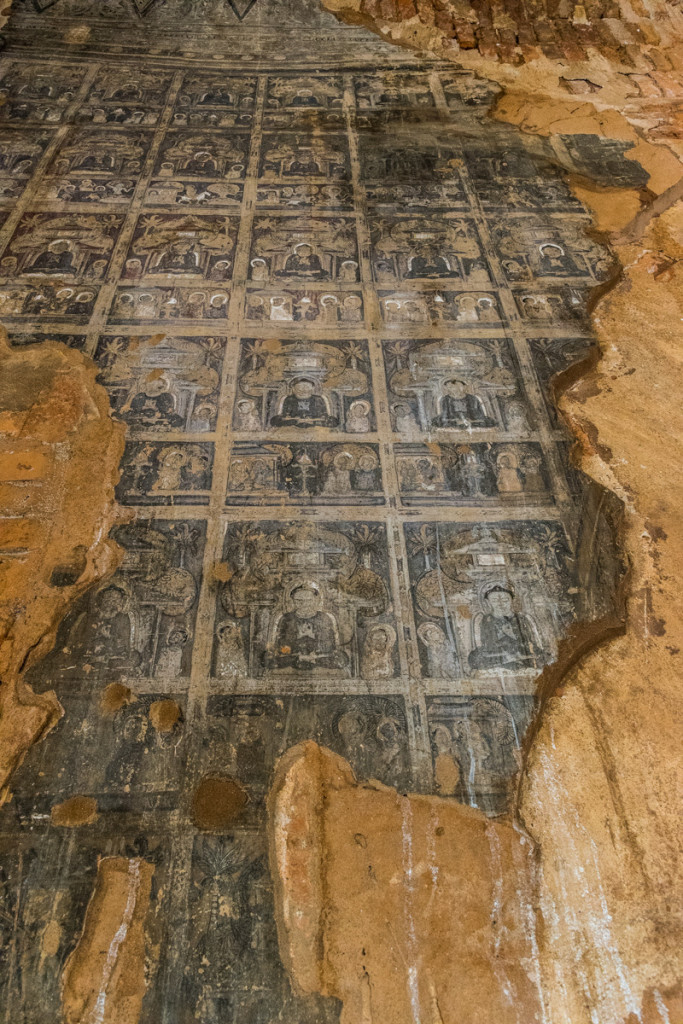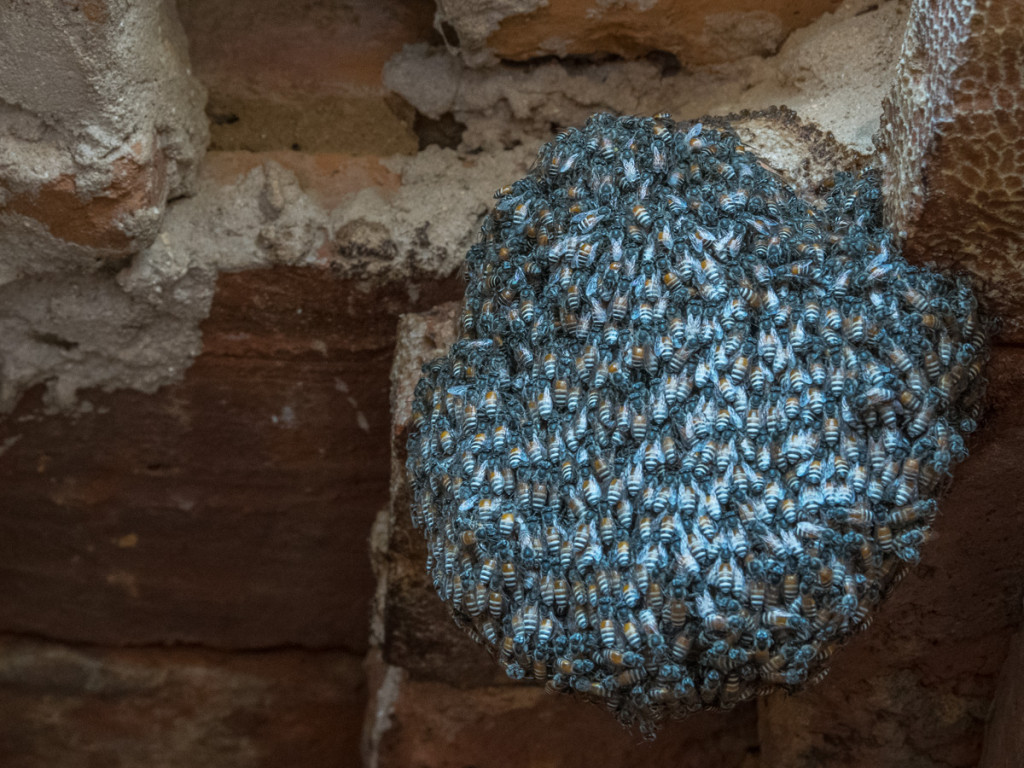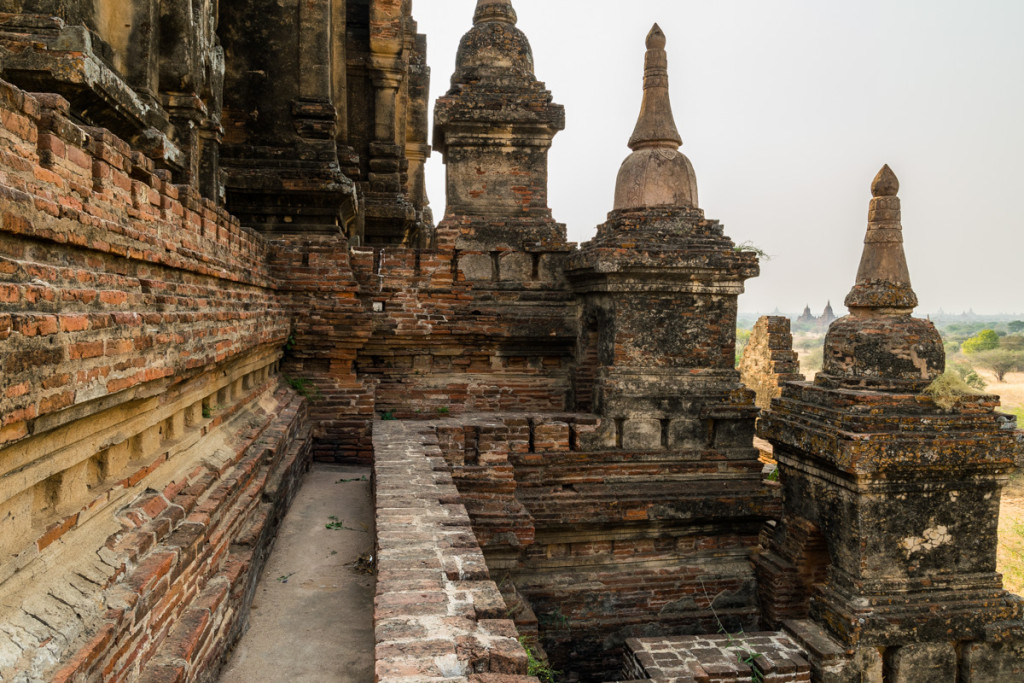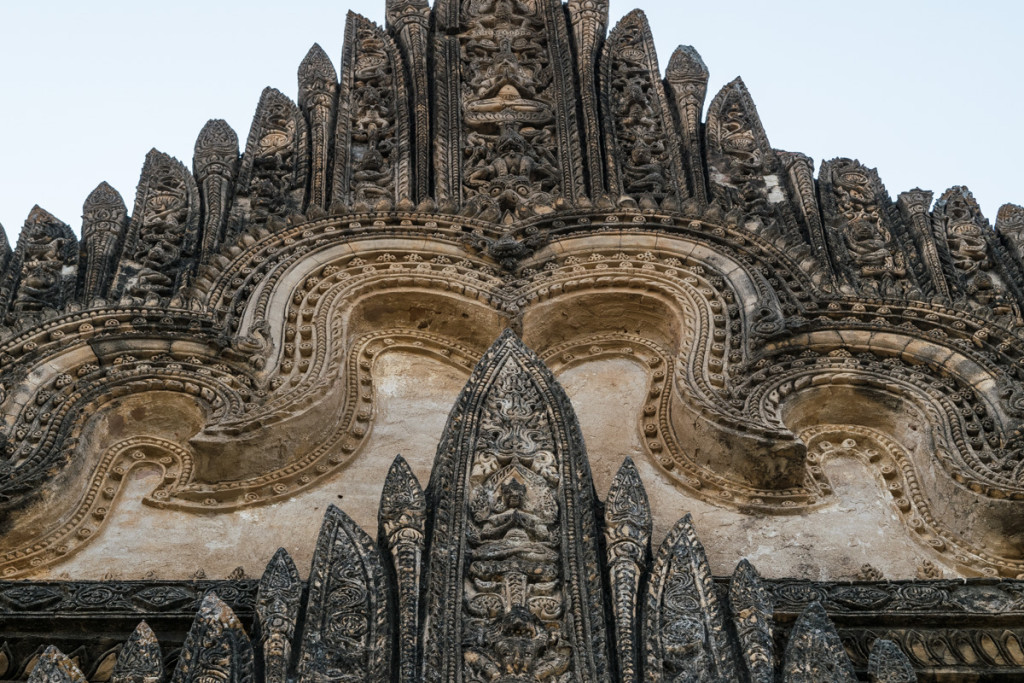 For sunsets on the last two days, we also found nice quiet spots with good views.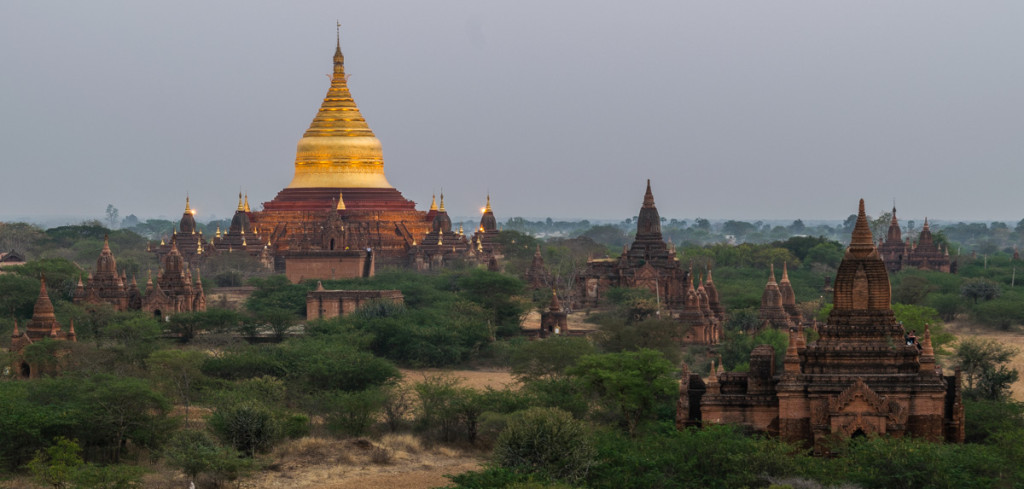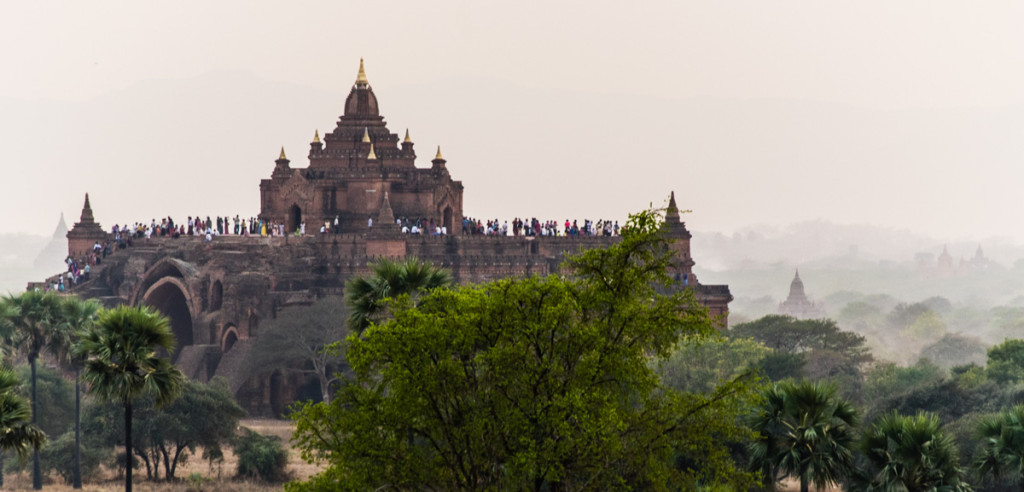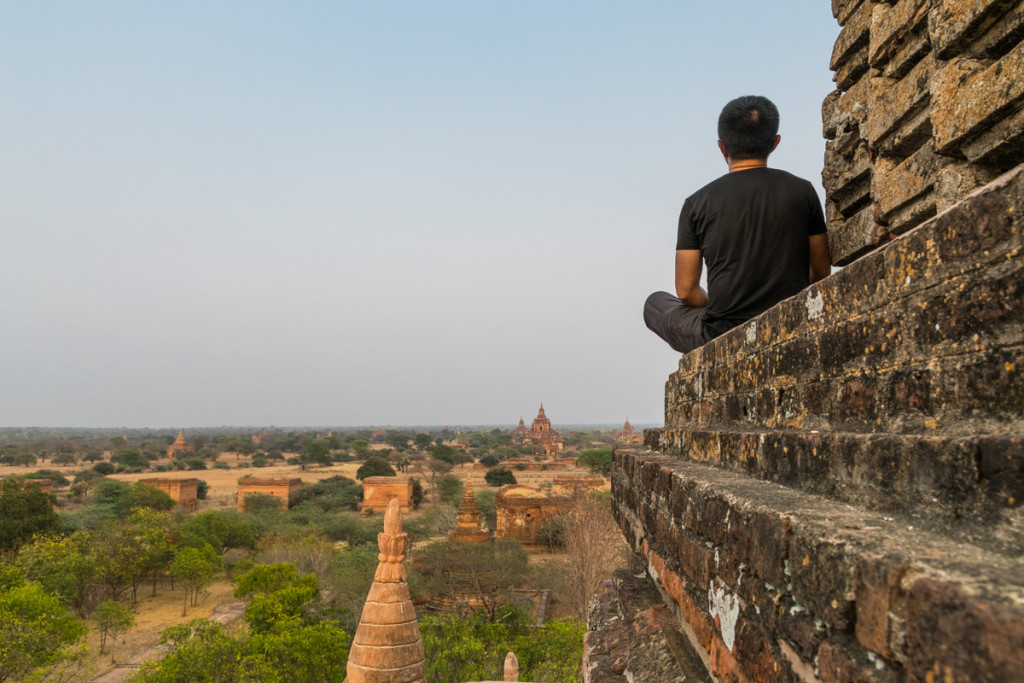 It was too bad that we were running out of time in Myanmar. If we didn't have only a few days left on our 28-day visas, we would have stayed way longer than three days in Bagan. So many times while exploring the temples I would look around and ask myself how places like these even exist on earth. I liked it so much that I'm pretty certain that Bagan is my new favorite man-made place I've ever visited.
I hope it doesn't get ruined by tourism. I hope it stays this way for a long time.