One of my favorite things to do growing up in Buenos Aires was riding the Subte (subway). I would always try to go to the front car and look through the windshield next to the conductor, and loved seeing the tunnels and approaching stations. I think this is when my fascination with subways and trains got started.
You can't look through the conductor windshield anymore with the new subway cars, but that didn't stop me yesterday from indulging in a 3 hour Subte binge. I had no final destination. I just wanted to ride aimlessly and take photographs.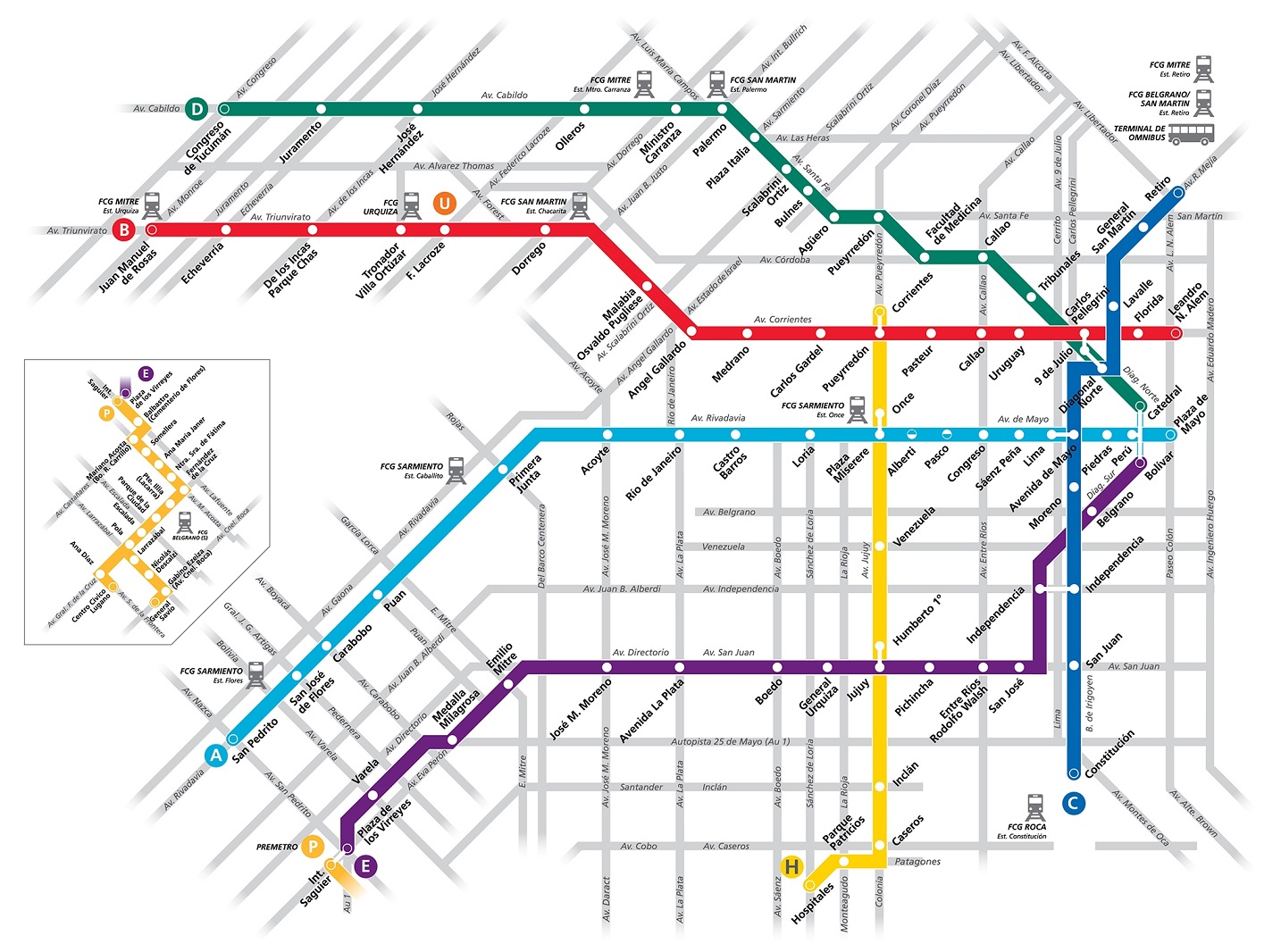 Each of 6 lines (named A, B, C, D, E, H) has it's own flavor. A and B are the oldest ones and you can tell by the architecture of the stations and the little details, like the tiles and the signs on the walls. Line H is the newest one and all its stations share the same style. A lot of lines have been extended in recent years, so they each also have modern stations.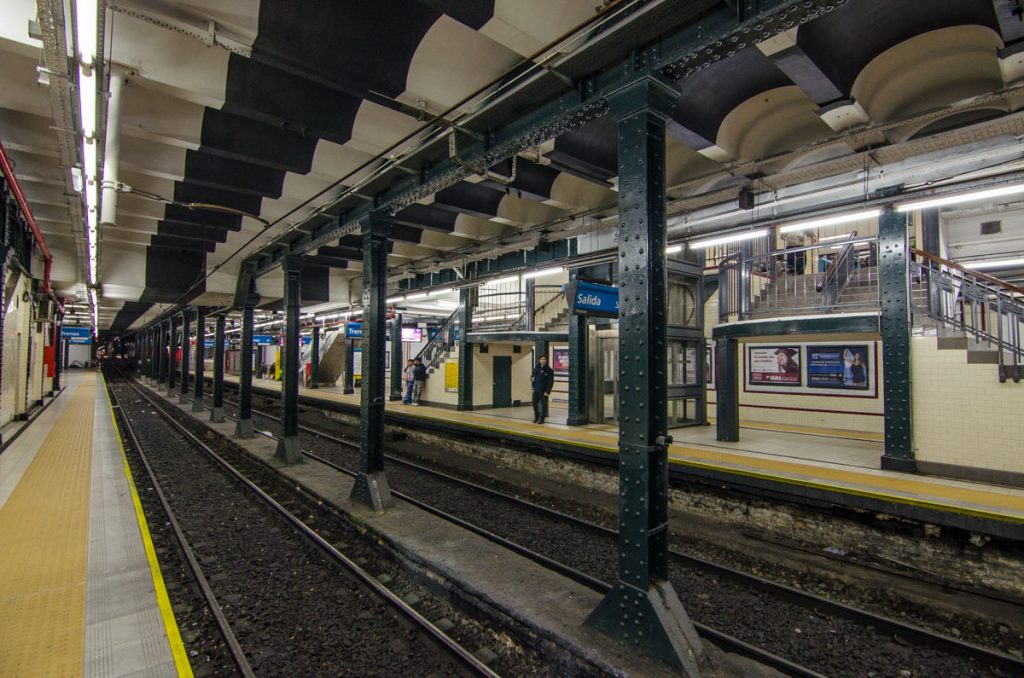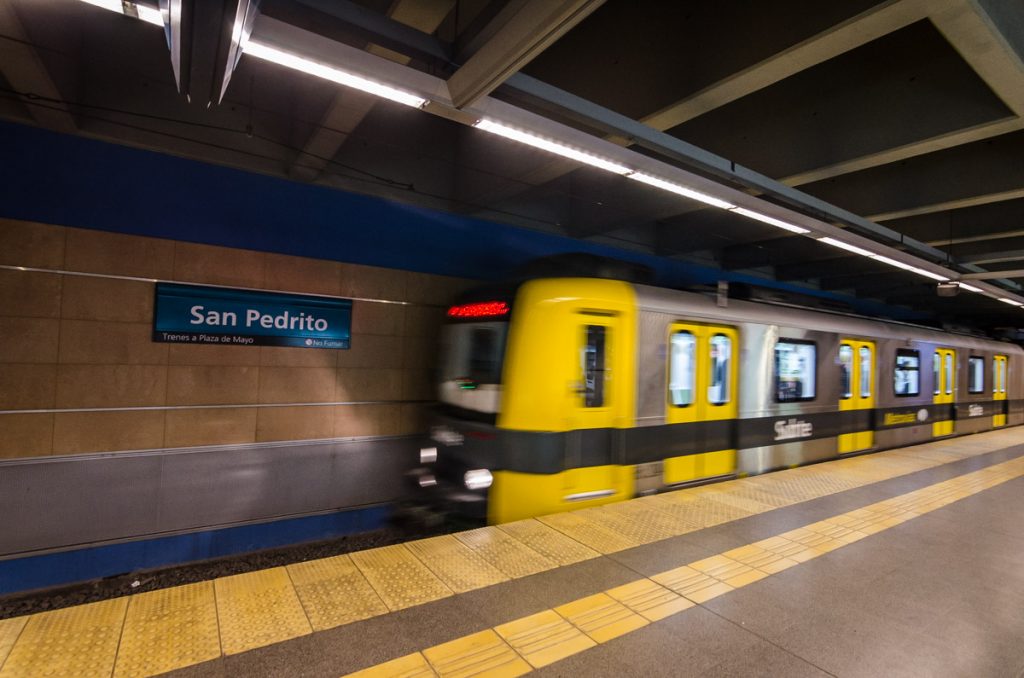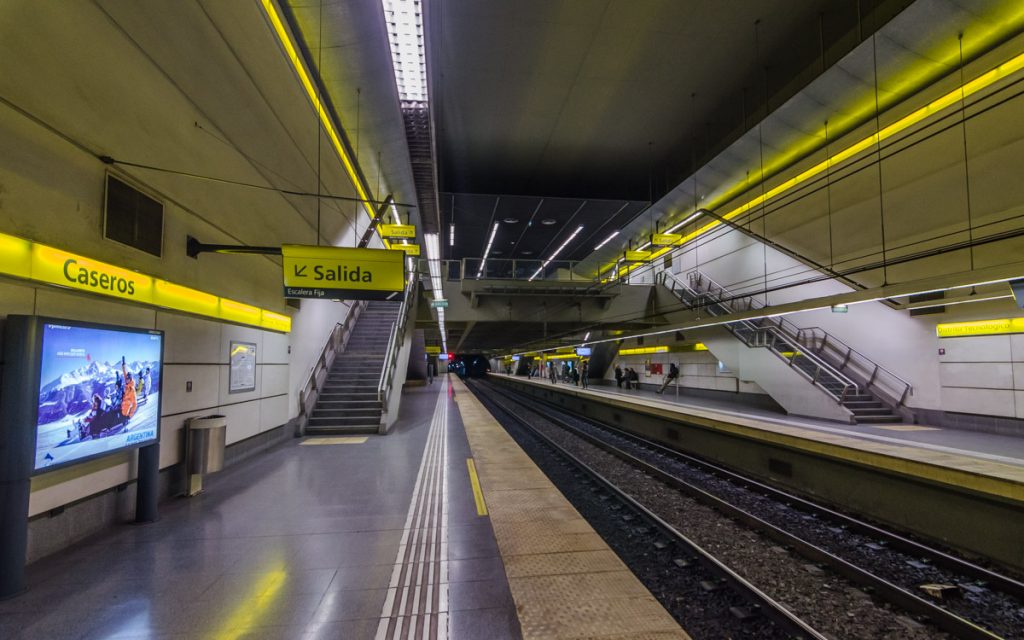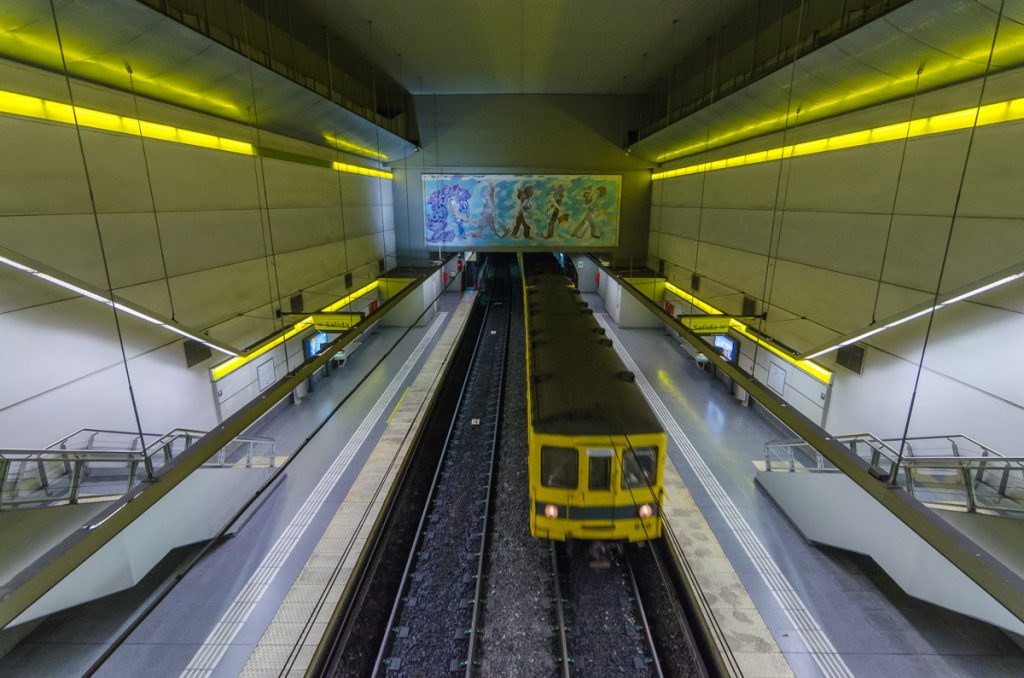 Line A used to have beautiful 100-year old train cars, but unfortunately they have been recently replaced by new modern ones.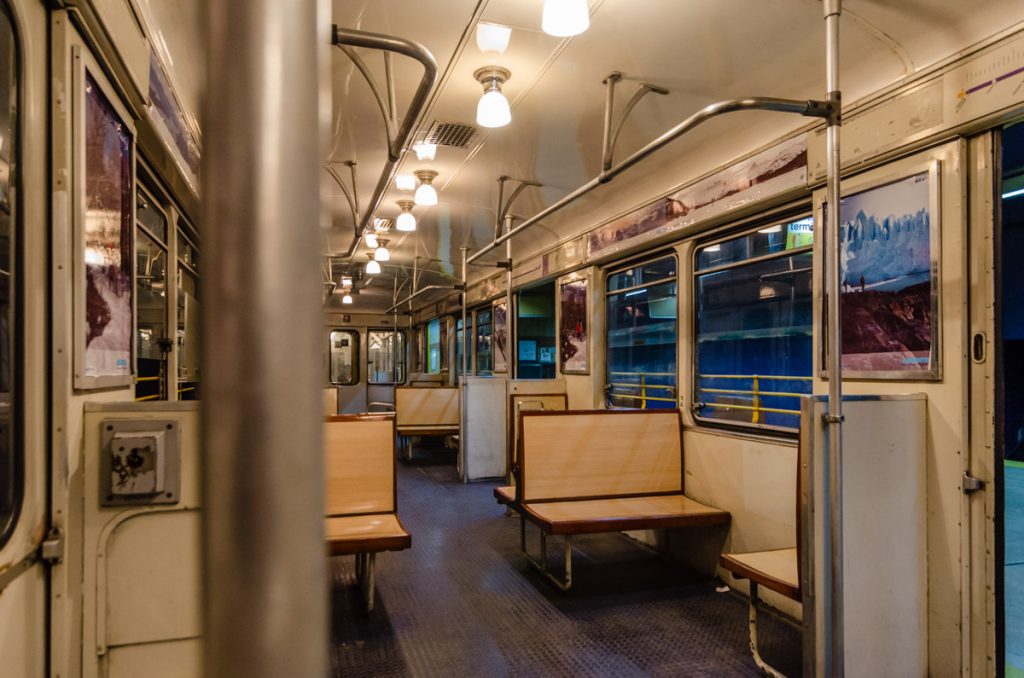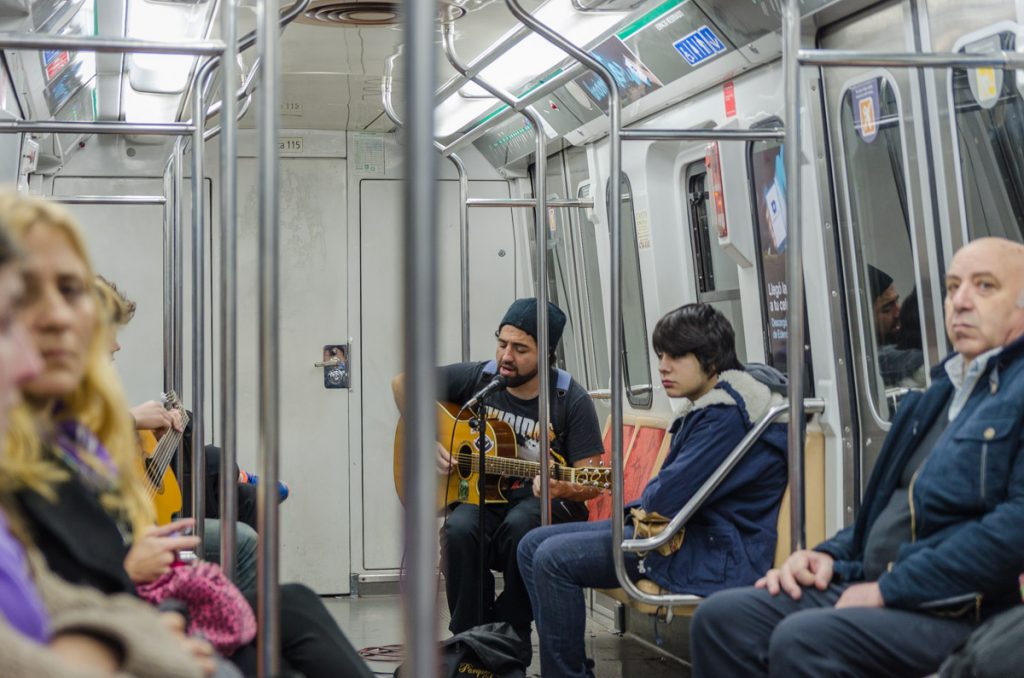 My favorite thing about the Subte is the art that appear in most stations.
They art usually has something to do with the name of the station. For example, at the station named General Urquiza there's is a depiction of General Urquiza's troops arriving in Buenos Aires.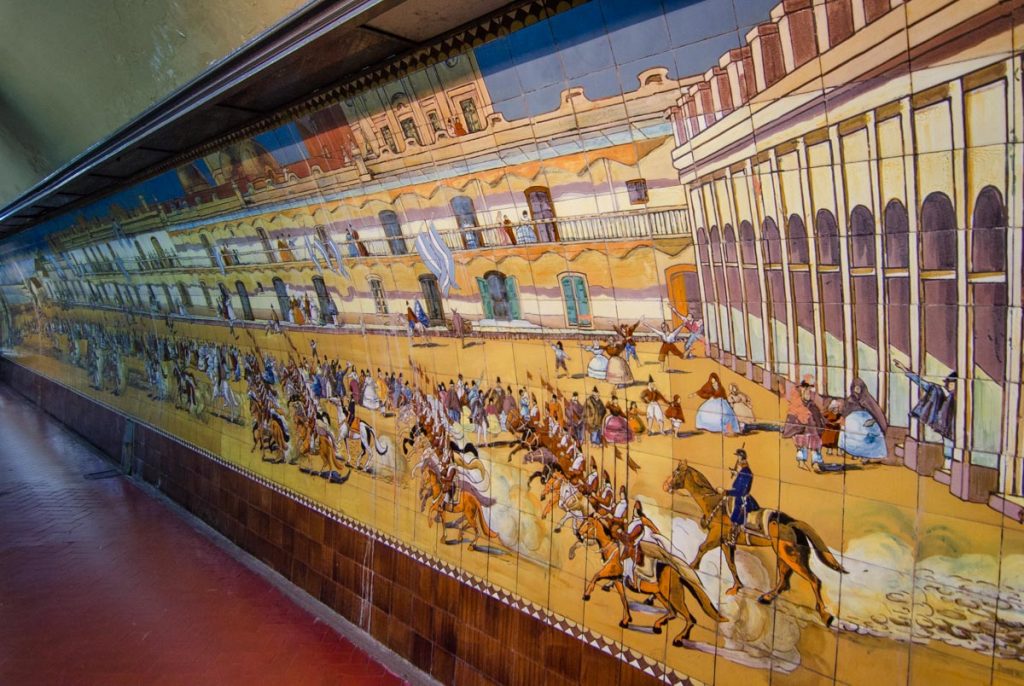 They have even started to use the names of the stations for advertising. Here at Rio de Janeiro station, they also use the World Cup and the soccer rivalry between Brazil and Argentina to come up with a clever ad.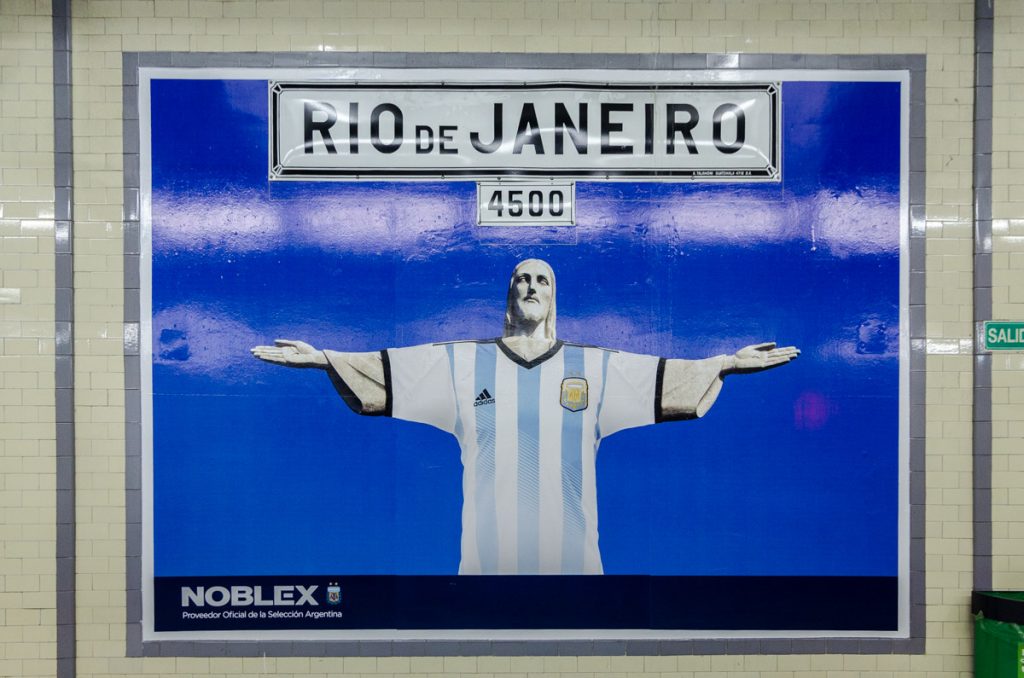 Even the newer stations make sure to incorporate some art to make each one unique.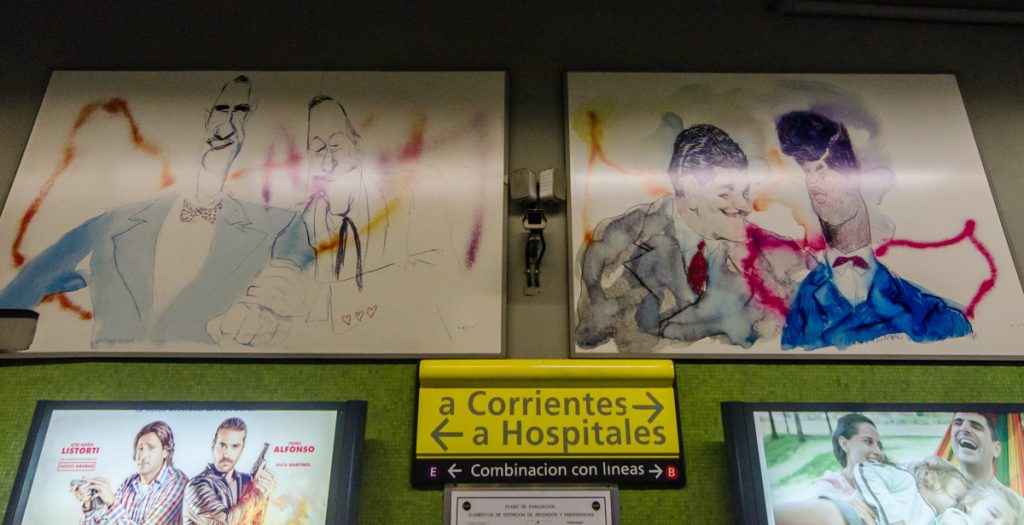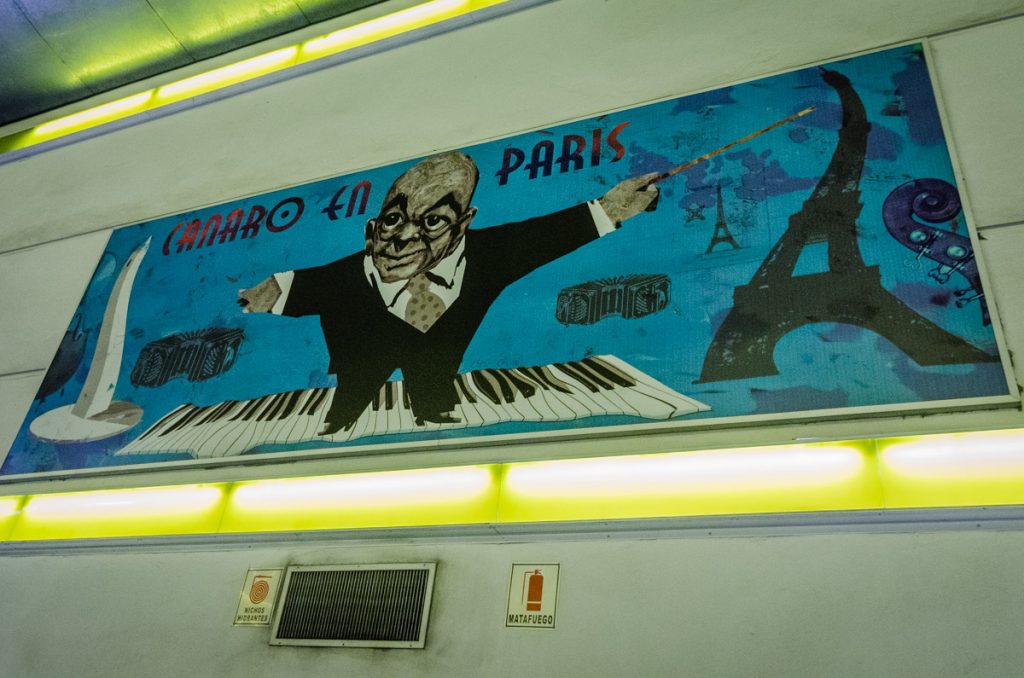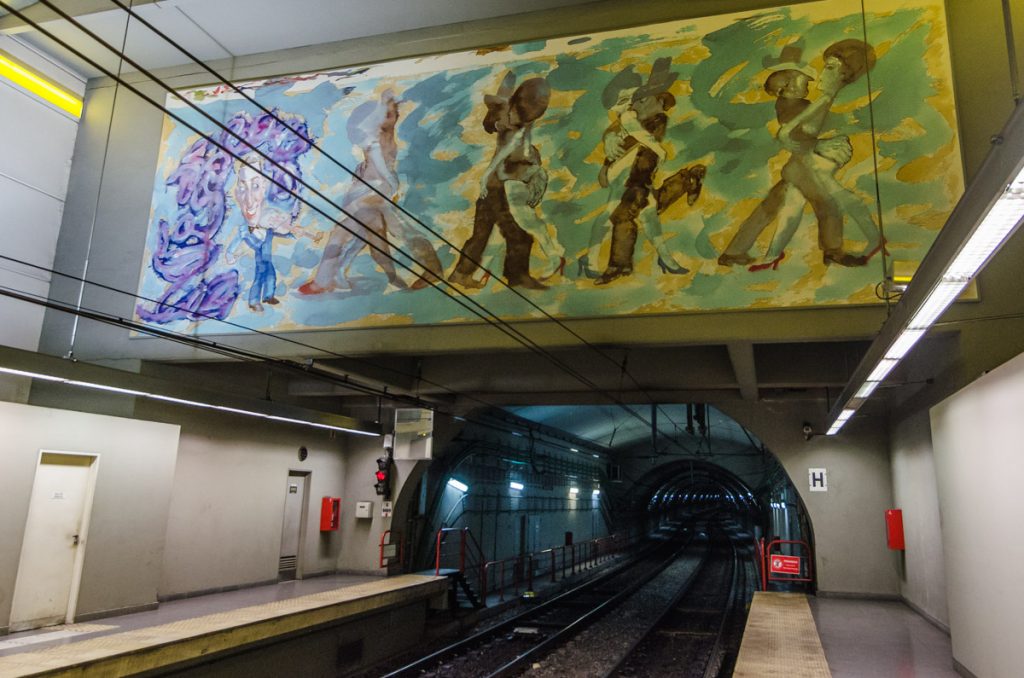 You can even see the famous comic strip Mafalda.