The train from Uyuni arrived at the border town of Villazon a little bit after 2pm. Right outside the station I was offered a ride to the border on a shared taxi for 4 bolivianos. When I arrived at the border, I spent my last few bolivianos on two packs of Argentine "bizcochos dulces", one of my favorite snacks growing up.
I got my Bolivian exit stamp, and right next to it was a line for the Argentine immigration office. It had both my current and expired US passports with me since I had a receipt of the reciprocity fee I had paid in 2010 on my old one. They have since changed the system. They took my passports and it took them 20 minutes to check that everything was OK. They came back with both passports, with a fresh stamp on the new one. After that there was another line for customs check, where they went through my bags and let me go without problems. While in line I met Dorine from France, who I ended up traveling together for the rest of the day.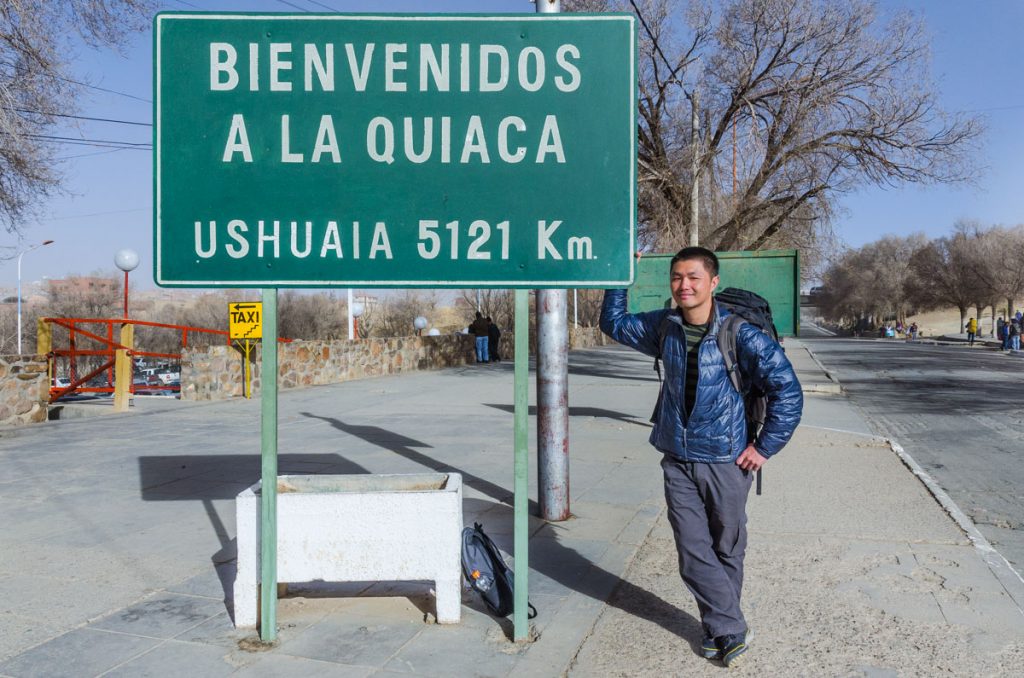 We were now in La Quiaca, Argentina, and ended up taking the 6pm bus to San Salvador De Jujuy. I enjoyed the conversation with Dorine. One of the sad things that one have to deal with on a trip like this is meeting great people and quickly having to say good bye to them. Dorine was connecting with a bus to Buenos Aires (an almost 30 hour bus ride). My plan was to take a bus to Salta and spend the night there before going to Cordoba. We arrived in San Salvador De Jujuy around 11pm. When I realized that the bus to Salta would not leave until 1:20am, and not arrive until 3:30am, I decided to just spend the night in S.S. De Jujuy. I took a cab to a Hostal Casa De Barro. They only had a double room left, but they gave it to me at a discount rate of 150 pesos.
I walked around town for a little bit the following day. While S.S. De Jujuy doesn't have great landmarks, it has a mellow and pleasant feel to it, with nice stores and restaurants/cafes. I'm writing this now from one of them.
I have the same feeling I had the last time I crossed the same border 9 years ago. I'm really glad to find clean restrooms with soap and toilet paper. In Bolivia you have to pay for almost every public toilet. While the amount paid is minimal, many of these restrooms didn't have soap or running water. I know that I have to get used to these standards in most developing countries, but for now I'm just happy to find clean restrooms. The familiar food, great coffee, reliable internet, and warmer climate in Argentina are also very welcomed. I just had a huge milanesa napolitana for lunch.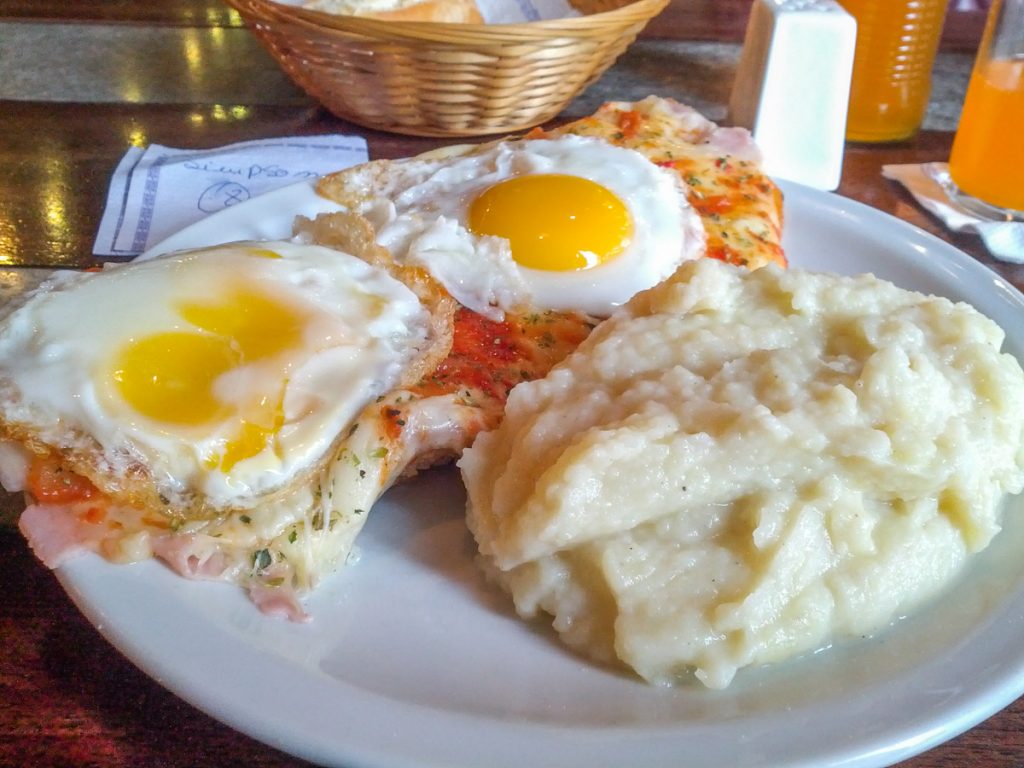 The bus to Cordoba leaves at 8:30pm tonight and it will take 11 hours to get there. I look forward to spending some time with dad over the next 2-3 days before heading to Buenos Aires.