On Christmas Eve, the day after we finished the W-Trek in Torres del Paine, Chile, John and I crossed the border into Argentina by bus. This was my 4th time crossing into Argentina during this trip.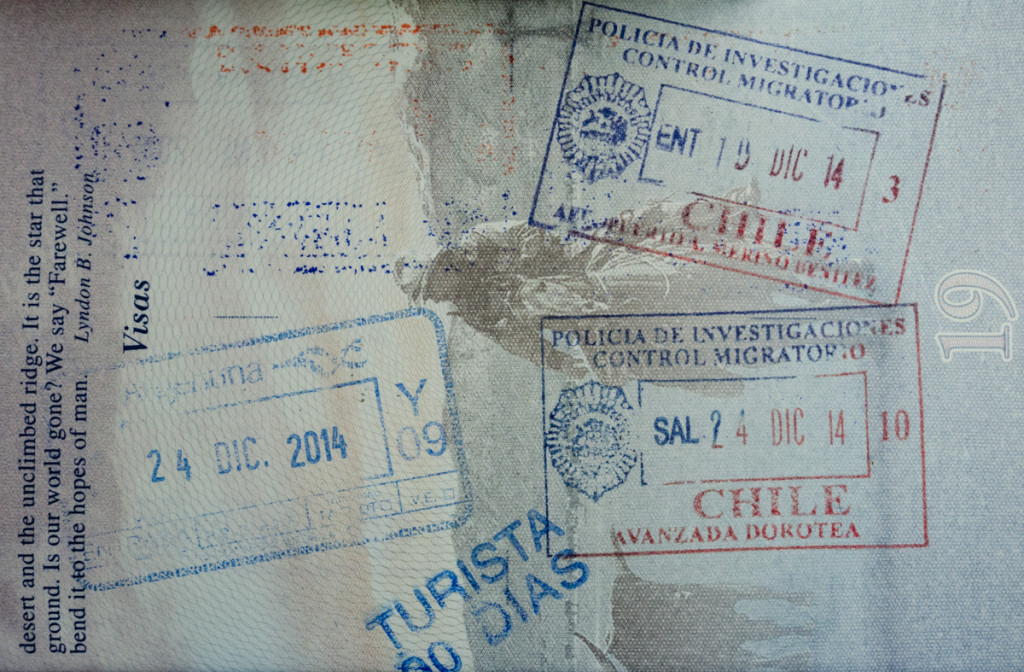 The landscape on the Argentina side is more flat and bare compared to the Chilean side, mainly because we were further away from the Andes mountains. I had arranged for the Hotel Koi-mahik in El Calafate to come pick us up at the bus station since we were arriving around 9pm on Christmas Eve and I didn't want to be looking for taxis. I also inquired about Christmas dinner with them and they told us that they would indeed be serving it. It all worked out pretty well. We had a delicious meal of barbecued lamp and steak with guanaco empanadas and great wine from Mendoza, all shared with the hotel owner's family and another Brazilian guest.
The following day we did the obligated trip to Glaciar Perito Moreno. It was my first visit there and despite seeing dozens of pictures before, it was still a breathtaking sight.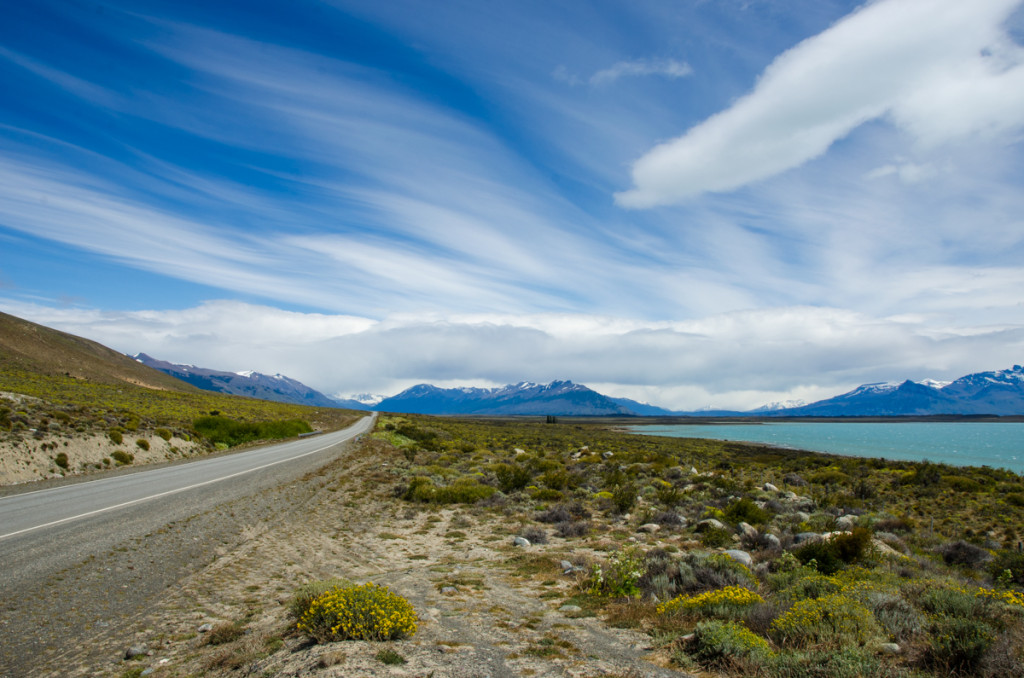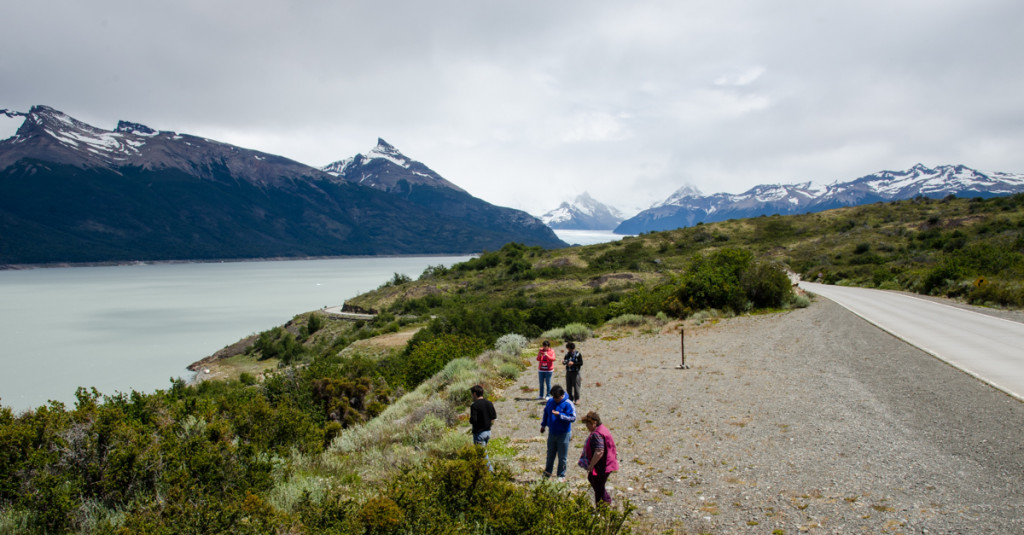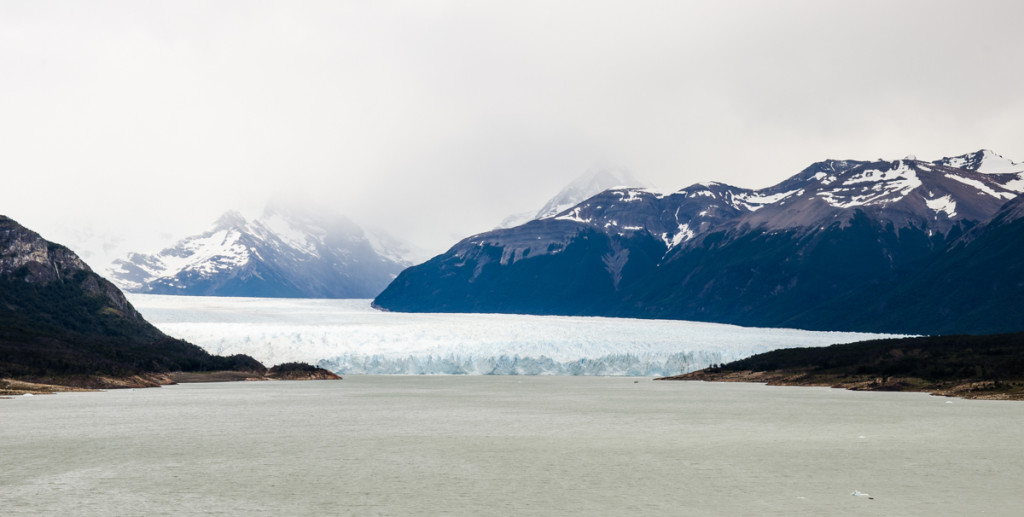 We decided to take a boat tour to get closer to the ice. I found the observation decks to be way too crowded and hard to take any decent pictures with all the people around.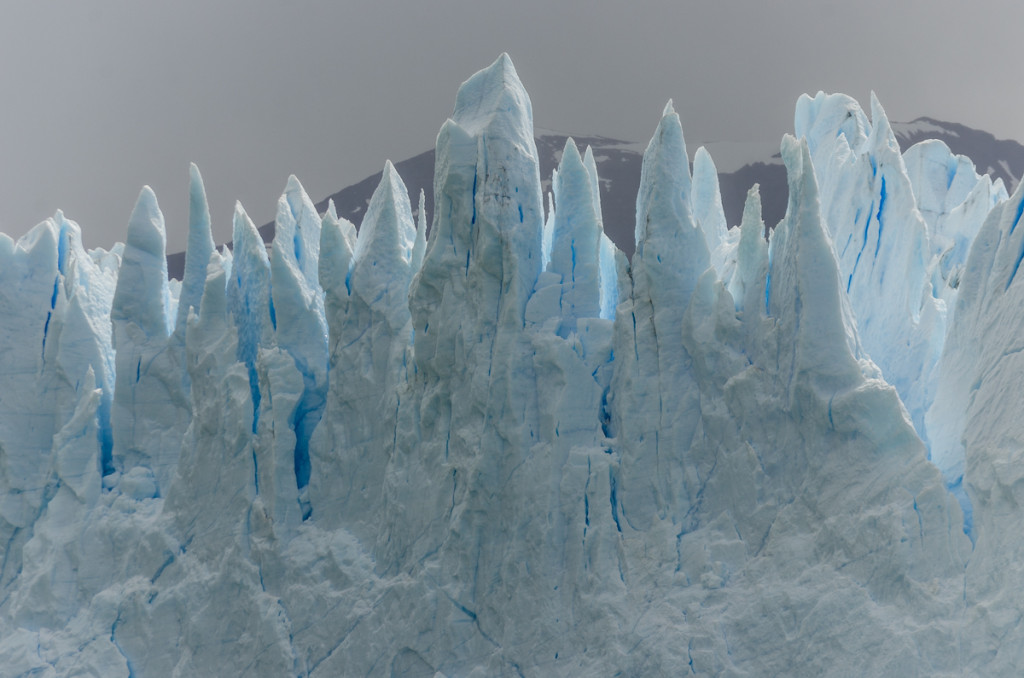 Most of the pictures I took that afternoon come out pretty bad due to bad lighting. I was shooting straight into the sun. I think it's much better to go there in the morning with the sun on the opposite side. There are many hiking trails on wooden decks that gives you different vantage points of this amazing glacier. You really can't get tired of looking at it.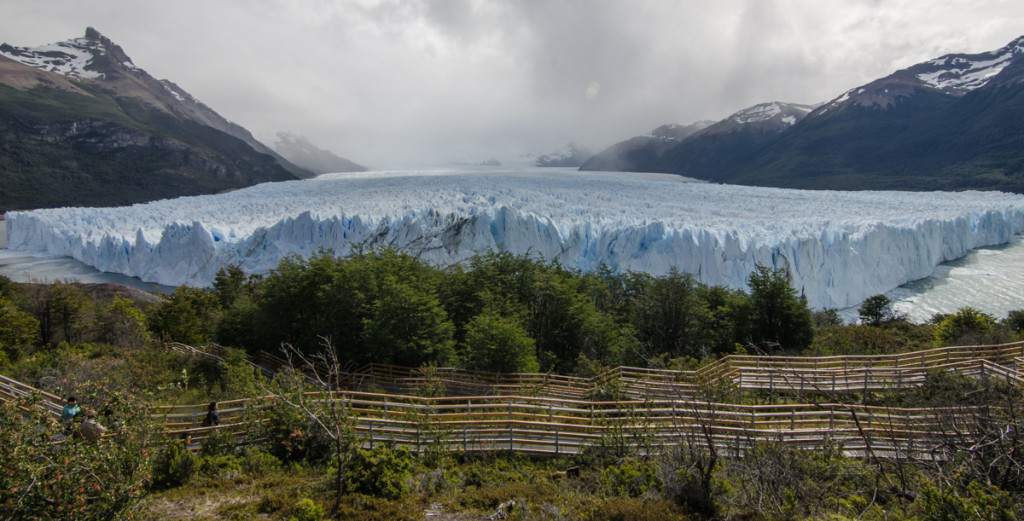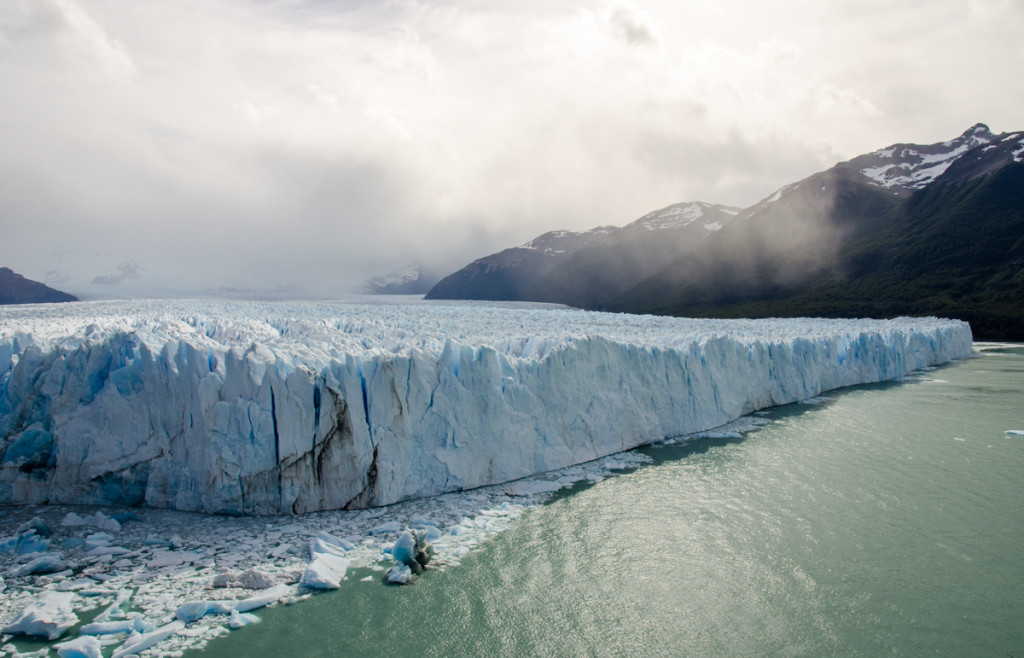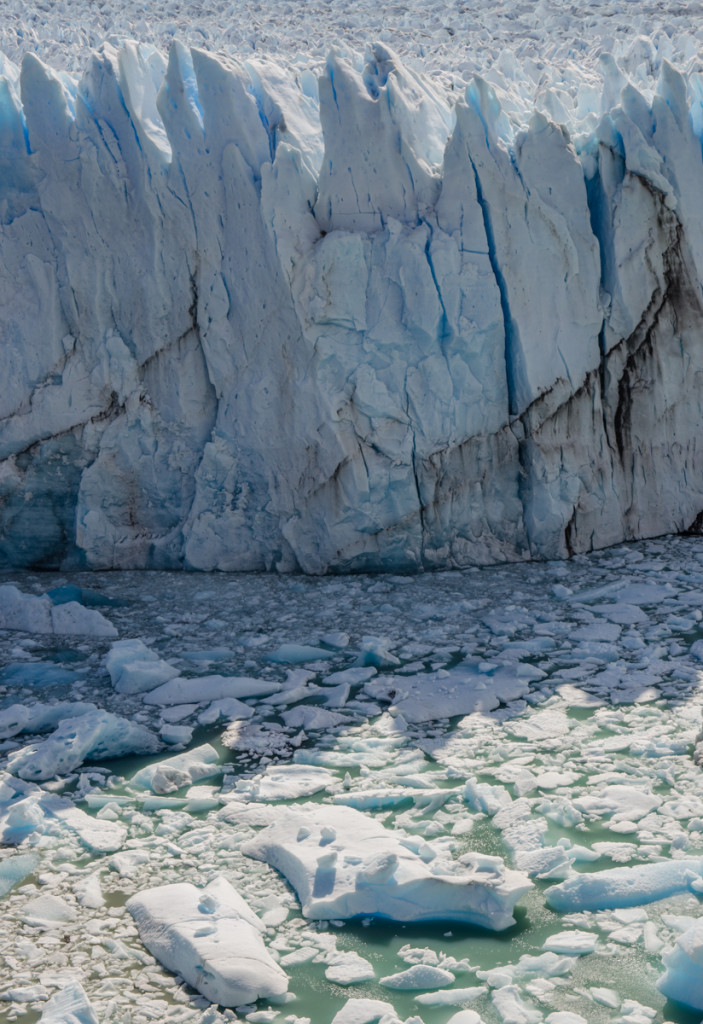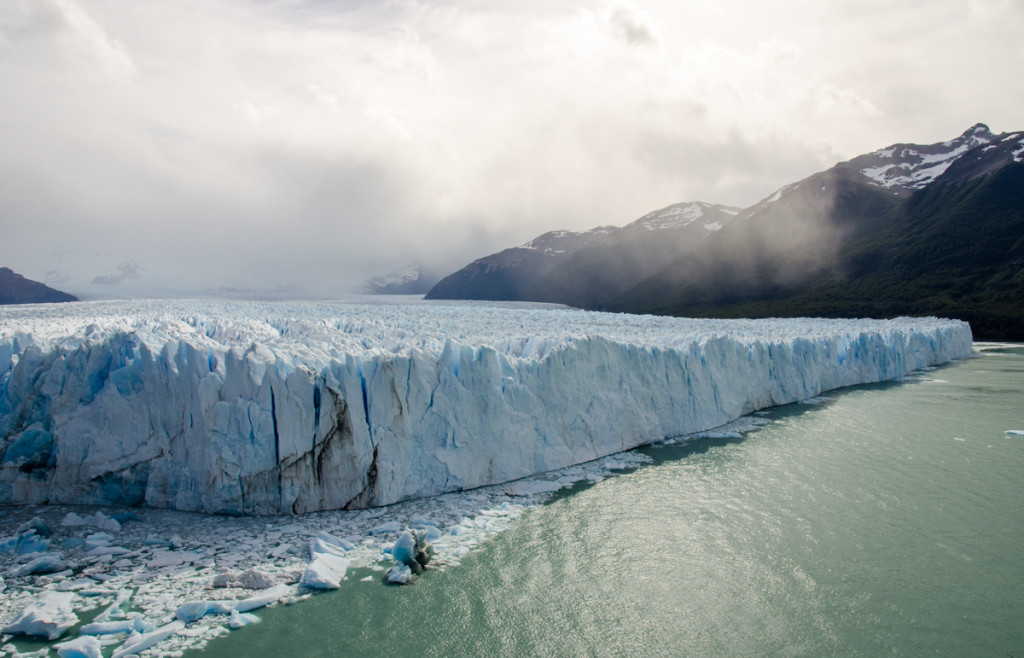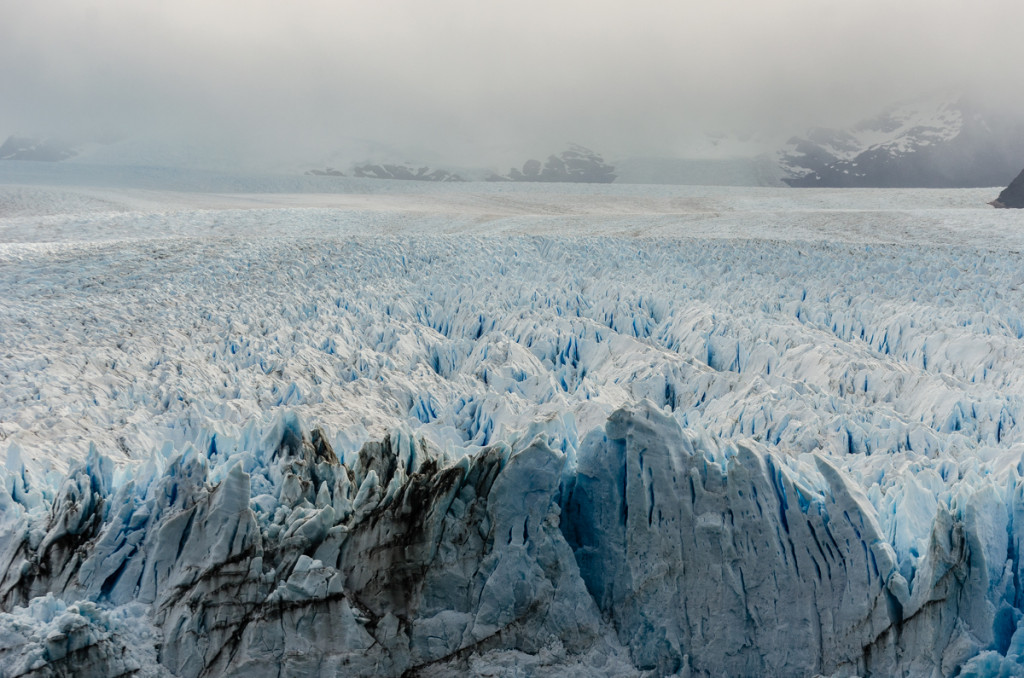 I've been wanting to visit this glacier for the last 10 years or so, so I was really glad to finally get the chance. They did not disappoint.