Iguazu Falls was one of my ten or so must-visit places during these eight months in South America. I had visited it with my family when I was around 8 years old, but I didn't remember much about it.
The falls can be visited from both the Brazilian and Argentinian sides. Since I was already in Brazil, I started from that side by flying from Curitiba to Foz do Iguaçu. I chose to fly because the it cost about the same as a overnight bus with execute seats. The flight only took 1.5 hours. Despite being winter, I felt the heat and humidity as soon as I got off the plane. Being tired of hostels and the lack of privacy in them, I decided to book a nice hotel room for 2 nights in Foz.
The next day I took the bus and visited the Parque National do Iguaçu.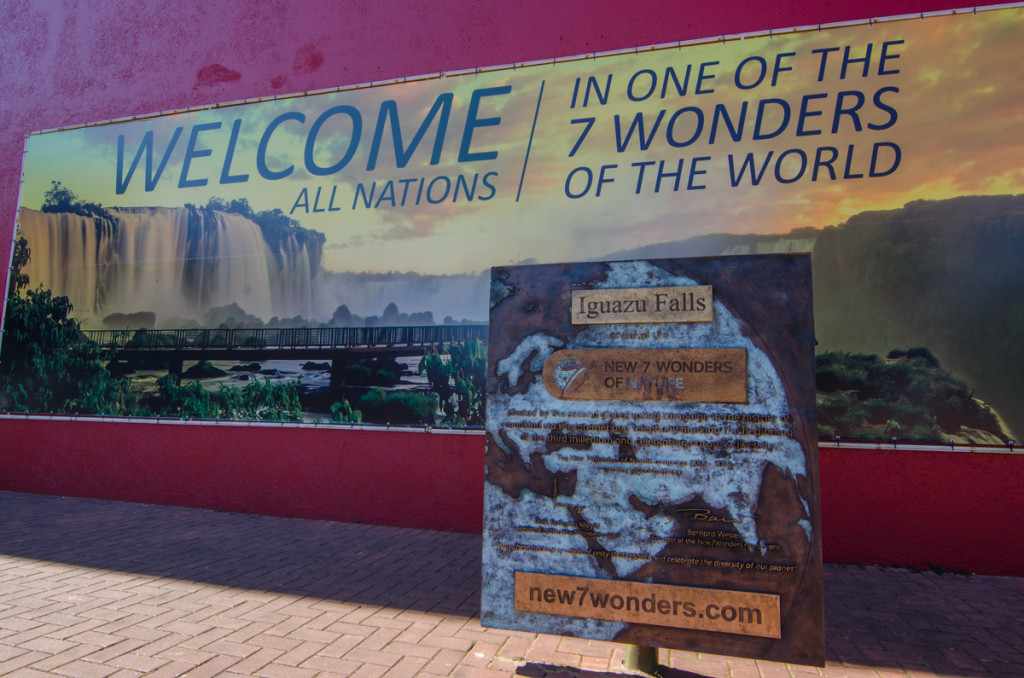 The Brazilian side has more of an panoramic view of the waterfalls (which are mostly on the the Argentina side). Once you enter the park you take a shuttle to the start of a short 1km trail. On this trail there are different lookouts with amazing views.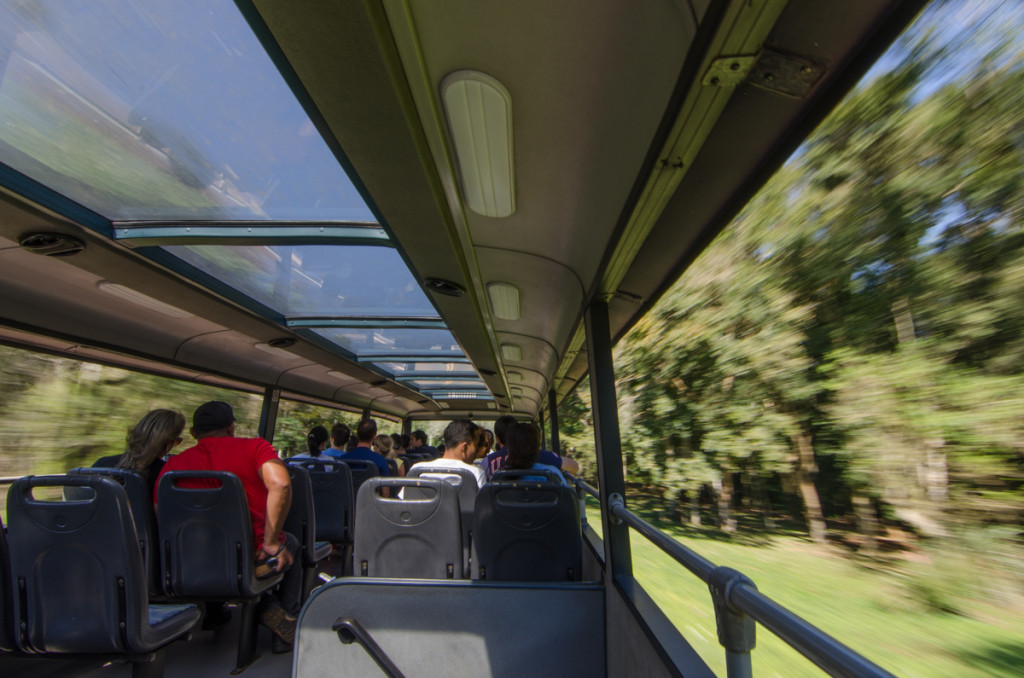 You encounter a lot of coatis, a cute looking animal which has an reputation of attacking humans.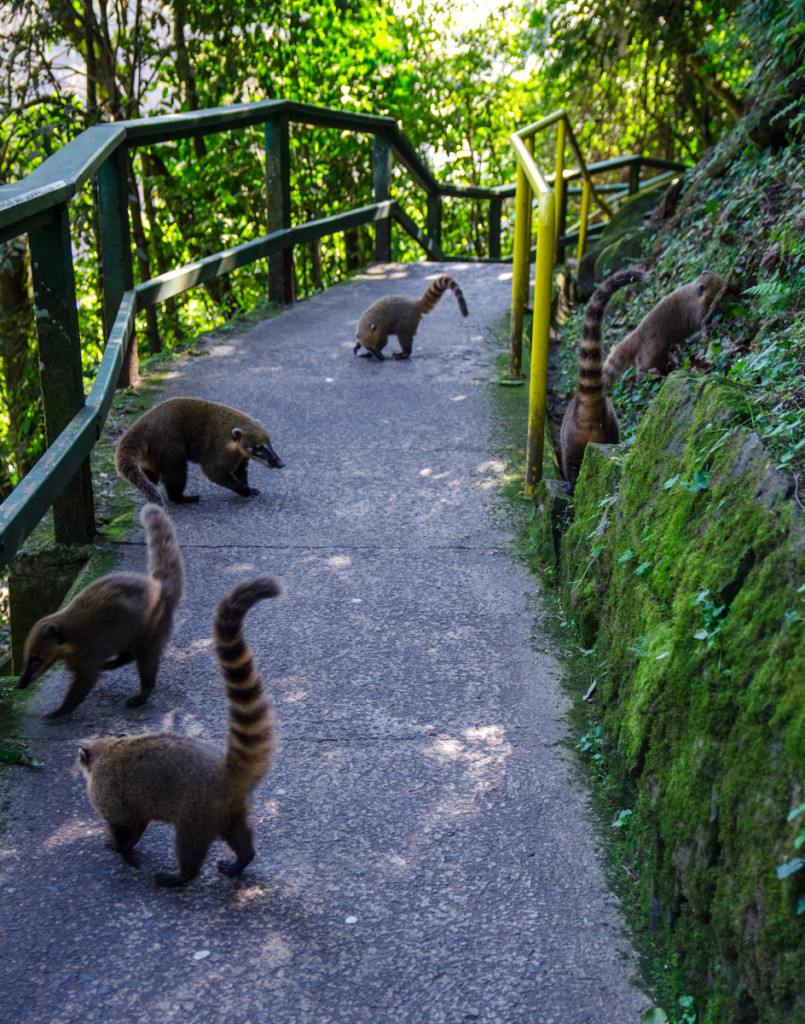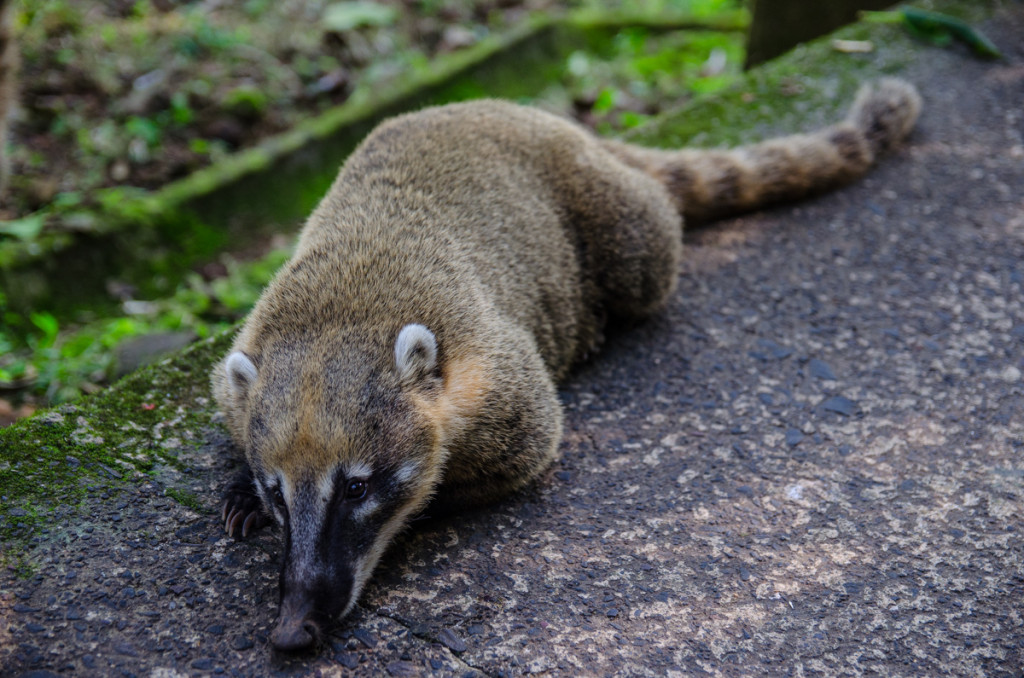 There are also a lot of butterflies.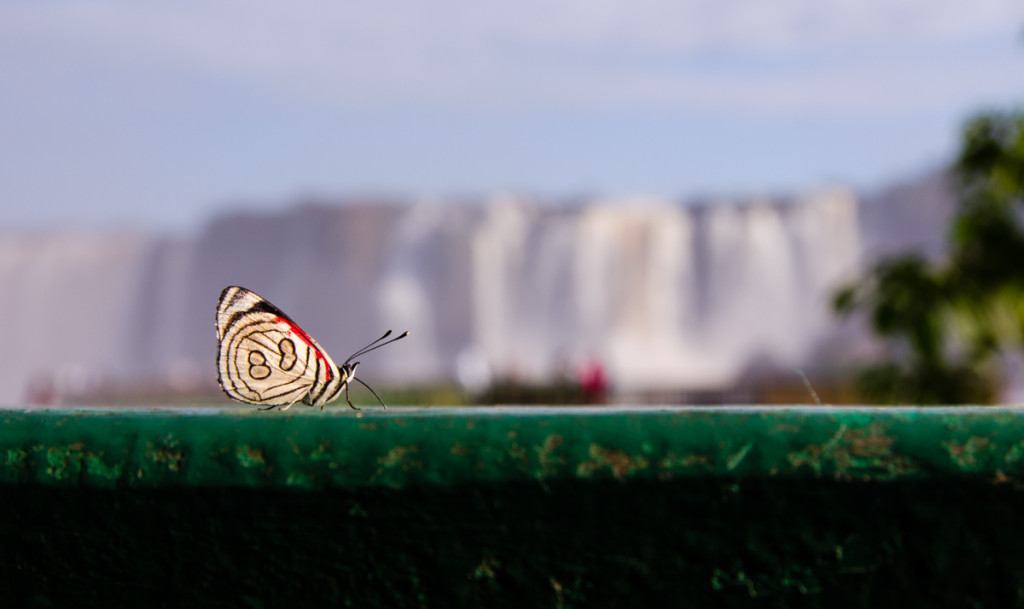 I did the whole trail in about 1.5 hours, but decided to stay till closing time (6:30pm) to get some photos during sunset. I wasn't happy with the pictures I had taken earlier in the afternoon because of the bad lighting.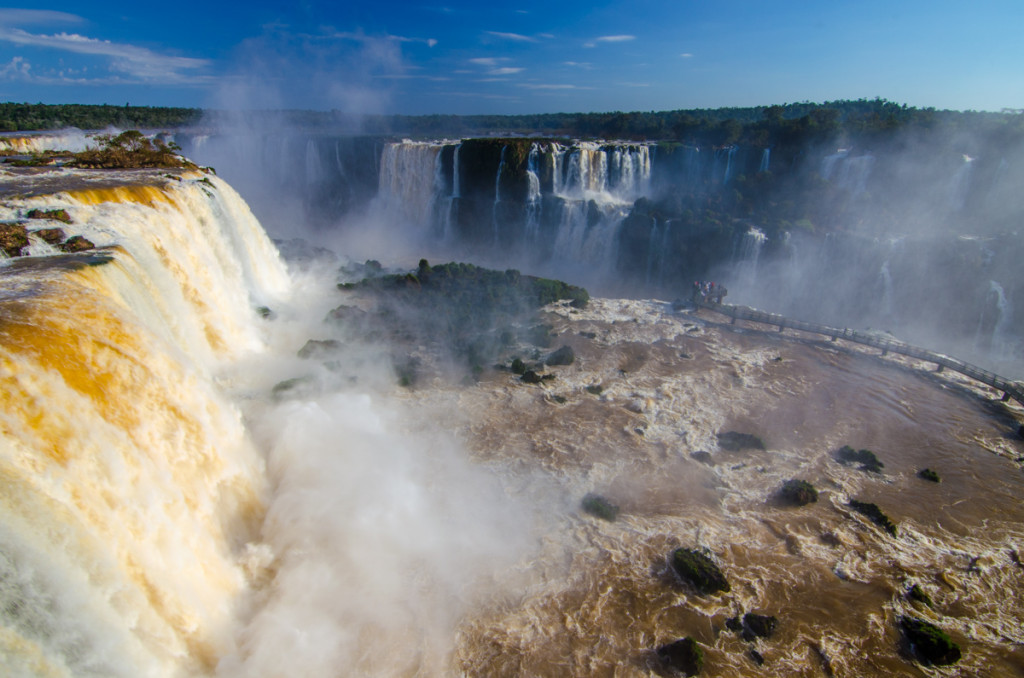 But I was really happy with the photos taken during sunset.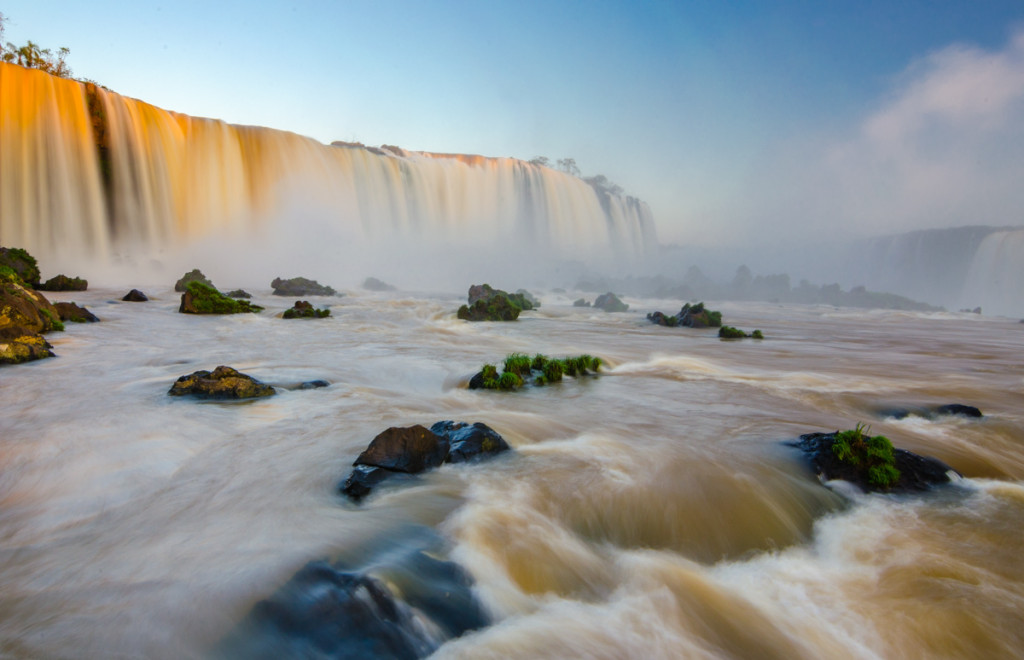 A couple of days later I crossed the border and visited Parque National Iguazu on the Argentinian side. Once you enter the park, a train takes you to the start of of two short trails.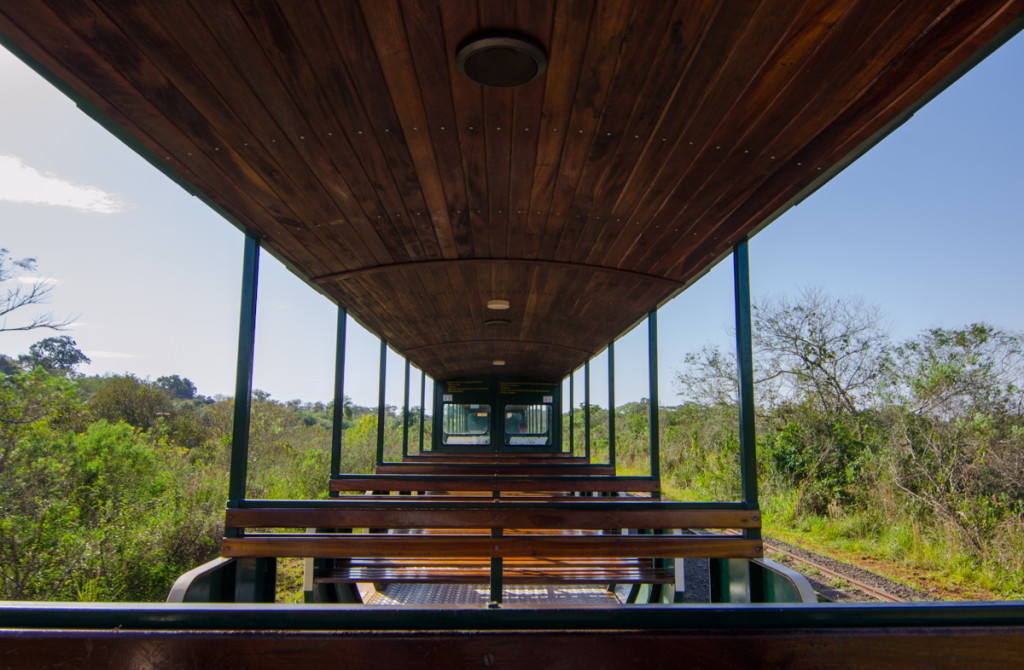 There was a big storm about one month ago that damaged a lot of of the walking platforms on top of the water. A lot of these haven't been fixed yet so more than half of the trails were closed, including the most impressive one going to the Garganta del Diablo. The boat ride to Isla San Martin was also closed. I had planned to spend one and a half days there, but ended up finishing all the open trails in 2.5 hours. I really enjoyed walking on the platforms that take you within a few meters of the water, but I was really disappointed that I couldn't visit the whole park.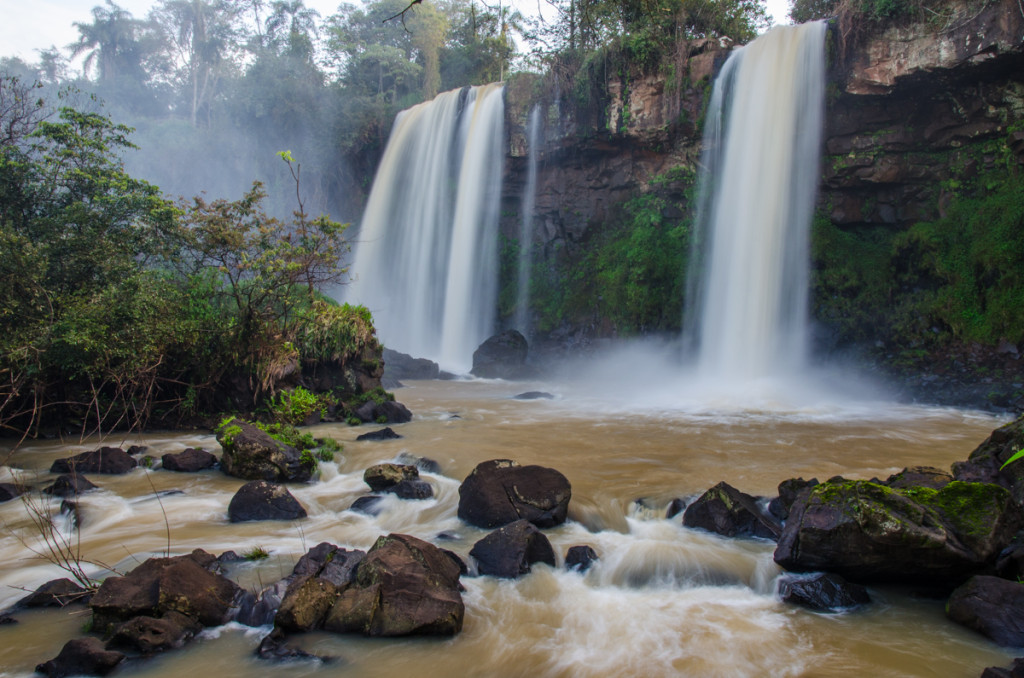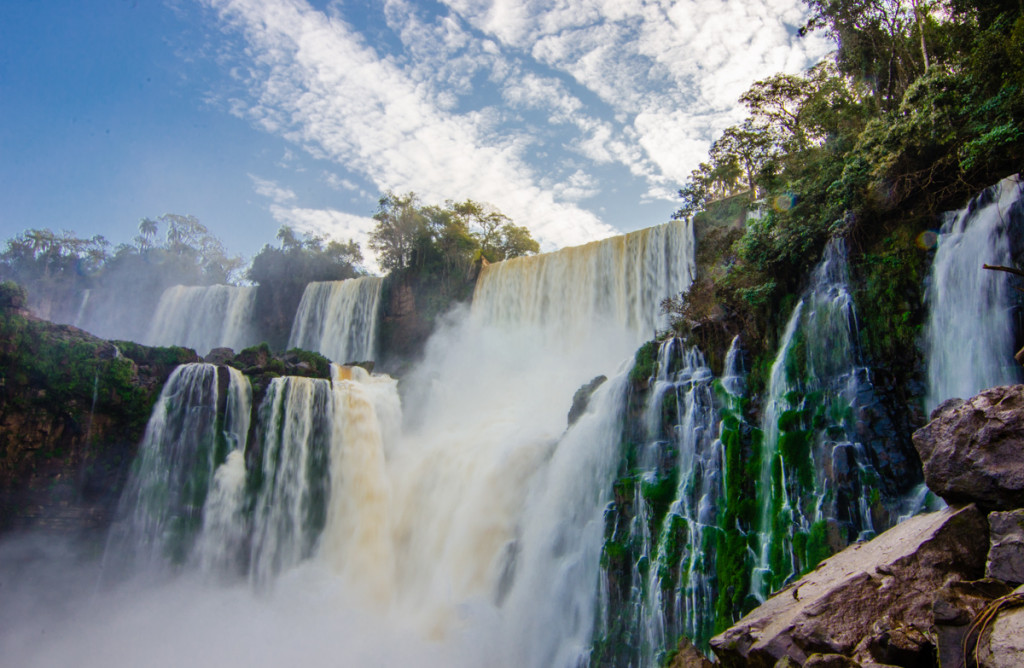 Despite all the closed areas, I was really impressed by the Iguazu Falls. The size of and beauty of it are really mind blowing and it truly deserves the title of one of the 7 Natural Wonders of the World. I'll just have to go back later in life to fully experience the Argentinian side.