Previous entry: Wellington, Christchurch, Mount Cook, and Queenstown, In Between Great Walks
Journal entry for April 3, 2015
Distance Hiked: 8.8 km
As I woke up at 7am at the hostel, I tried to make as little noise as possible as I got ready to take the 8am 2-hour Info & Track shuttle to Routeburn Shelter, the start of the Routeburn Track. The bus stopped at a great lookout of Lake Wakatipu and the mountains behind.

After arriving at the trailhead at Routeburn Shelter at 10am, I started my third Great Walk in three weeks. When I booked the huts for this trek 2 weeks earlier there were no more spots left for Routeburn Falls Hut for the first night. I had to book for Routeburn Falls instead, which made the days a little unbalanced in terms of distance. Routeburn Flats is only 1.5 hours from the trailhead. But when I went to pick up my hut tickets (the north island Great Walks didn't need physical tickets) at the DOC office, I was able to switch to Routeburn Falls Hut since someone had cancelled.
You walk through forest for the first 1.5 hours. I thought the scenery was a bit unremarkable, maybe because I had become a little desensitized after seeing so many beautiful places in New Zealand thus far. The trail starts a gradual climb to Routeburn Flats. On the way there there's an opening with great views. Here I met Simon and Steffen and we had a friendly chat while I took a break. It soon started drizzling so I got up and kept going.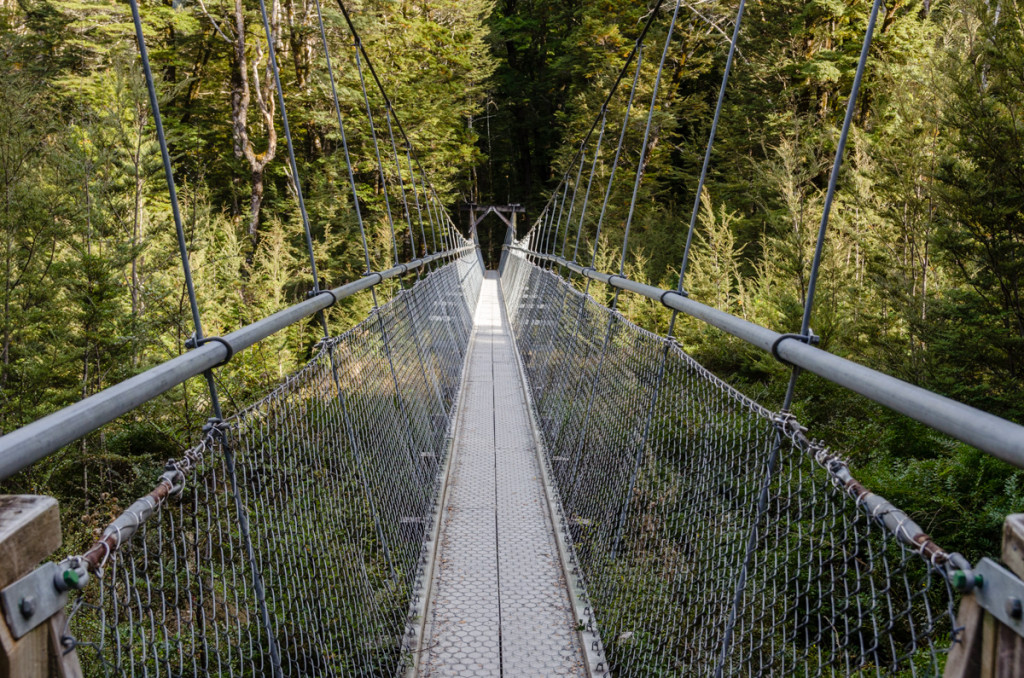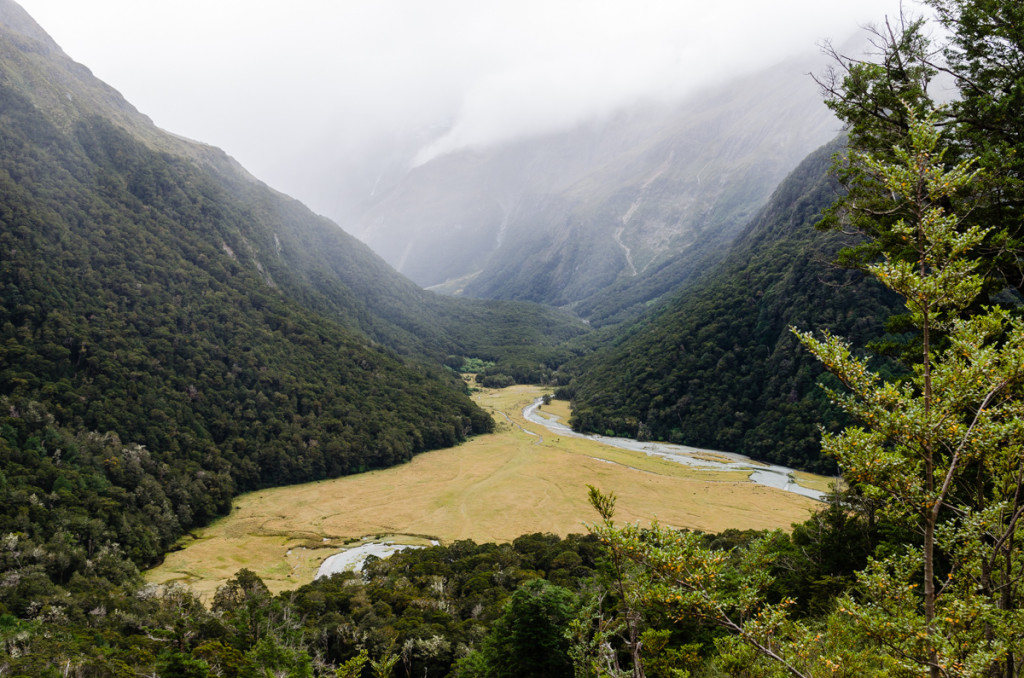 The trail continued its ascent to Routeburn Falls Hut, which I arrived around 1pm. I was the first one to get there and got my pick of bunk beds. What people usually do when they first arrive at a hut is to reserve a bed by laying out their sleeping bag on it. What I liked about this hut was there are different compartments of 4 beds (2 bunks) each, and that meant that you wouldn't have to sleep next to anybody else. In the commons room there are also gas cookers, and coal for fire instead of firewood since there is a shortage of the latter in the area. There's also a big wooden deck with great views. I had my usual lunch of salami, cheese, and wraps with some soup.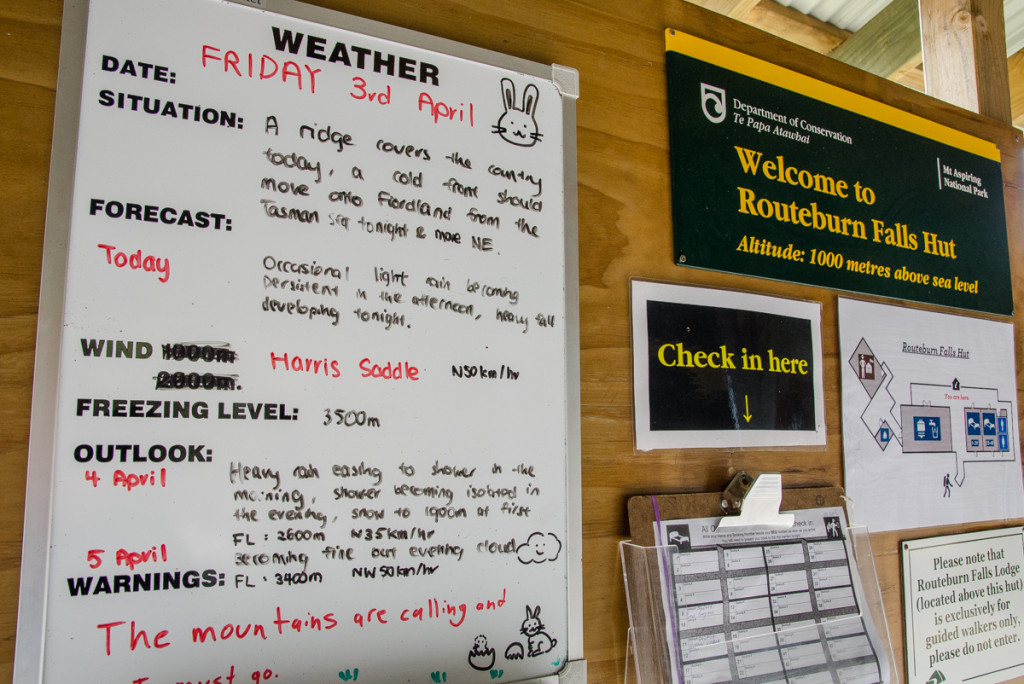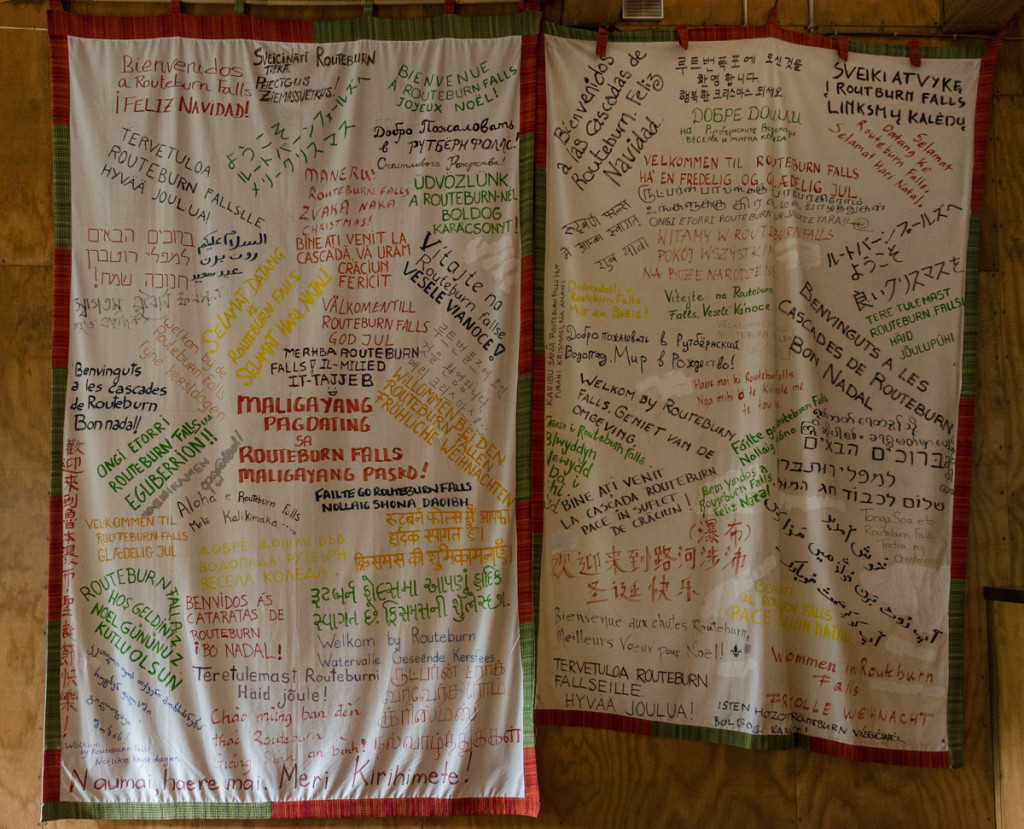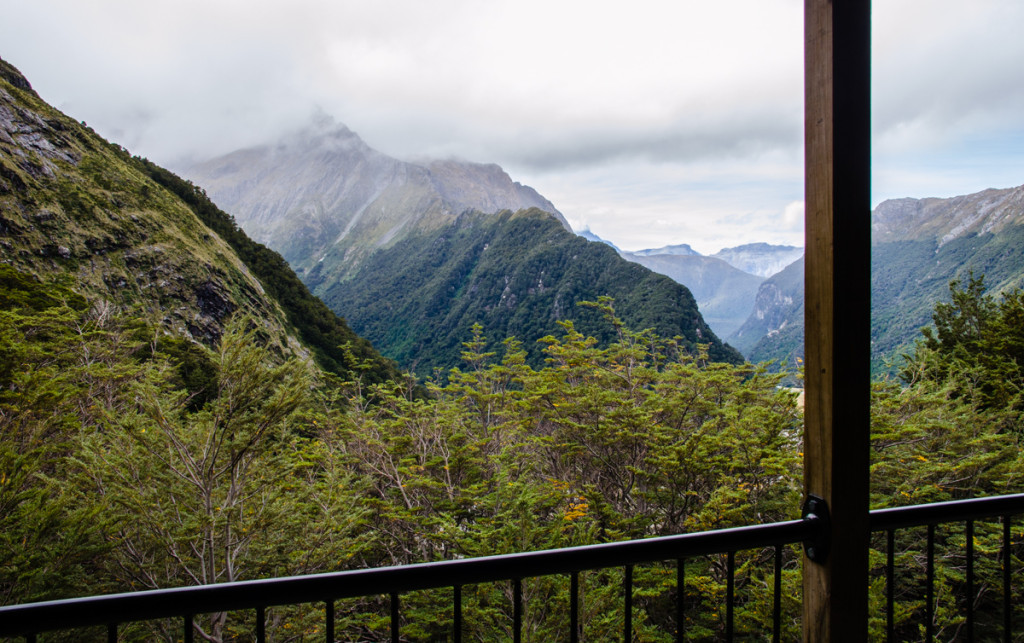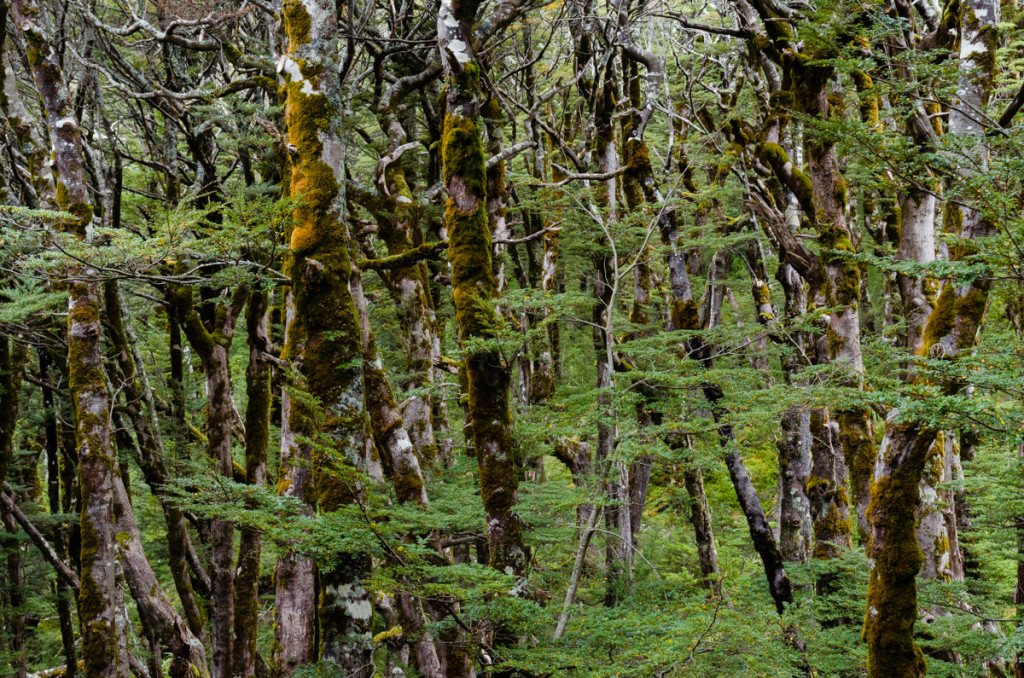 It took me and another guy a long time to get the fire going with the coal. A lot of air blowing and smoke everywhere. Rain starting falling in the middle of afternoon and it was intermittent for the rest of the day. After dinner, I made a short walk back to the trail to see some glow worms, my first time seeing them.
My knee was still swollen but since I started icing it a week before it had gotten a lot better. While at the hut I found out that filling my Platypus water container with cold water made for great way to do this.
The hut ranger gave us a talk at 7pm and checked for our hut tickets. Something different from the north island Great Walks is that here there was a sign-up sheet for people to fill up with their names, bed number, and reservation number.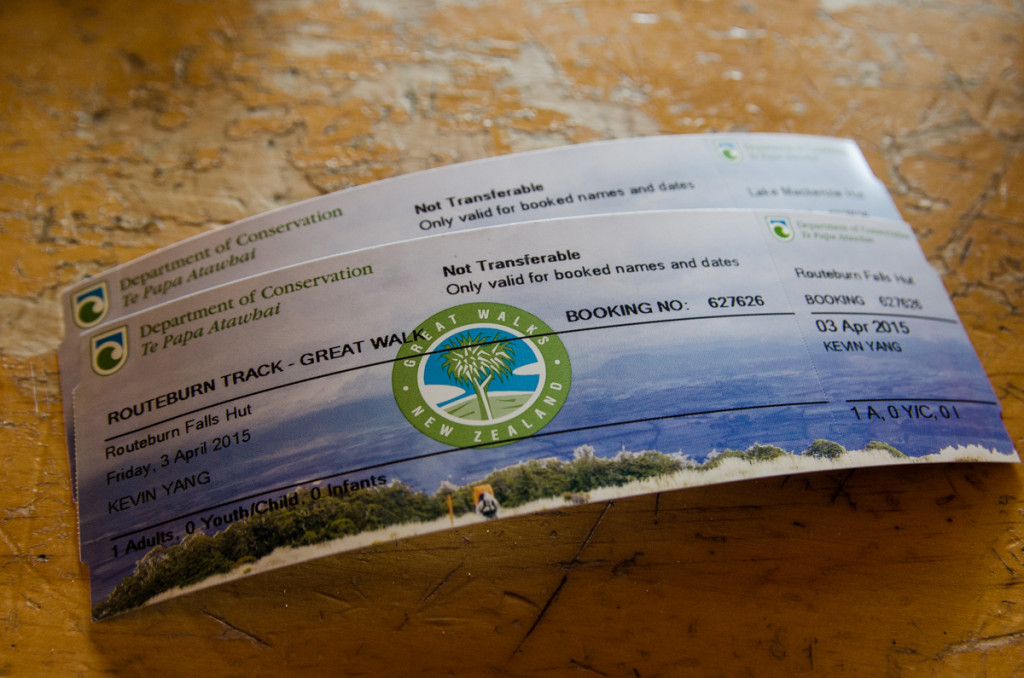 I spent the rest of the night reading "Love in Times of Cholera" by Gabriel Garcia Marquez, in Spanish. I had originally bought this book during my trip to Bolivia in 2005. I brought it with me through 8 months in South America, only read half of it, and I was just now resuming it. I was finally really getting into it.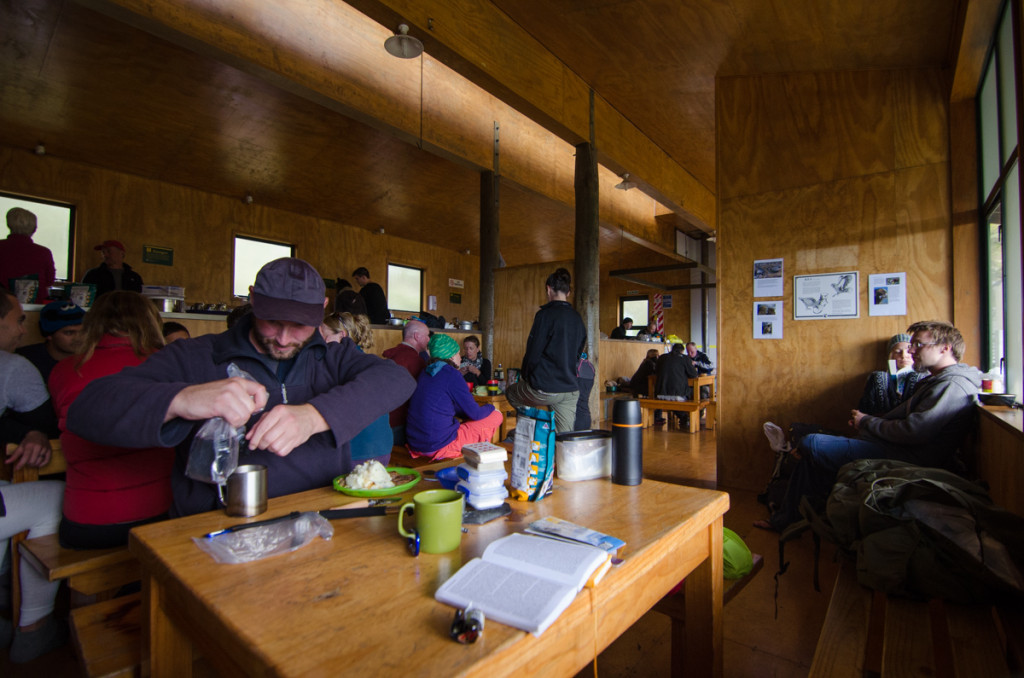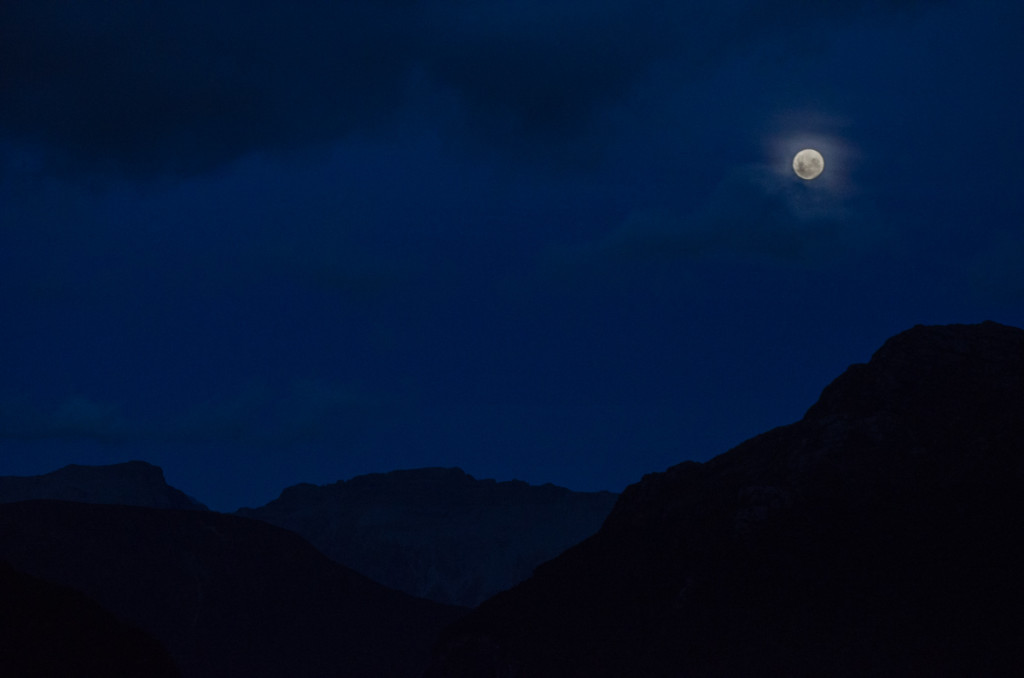 ---
For more info on this walk, check out the NZ Department of Conservation's brochure and video for this walk.
---
Next entry: Day 2 – Routeburn Falls Hut to Lake Mackenzie Hut