Previous entry: Day 2 – Anchorage to Bark Bay
Part of the New Zealand Great Walks Journal
Journal entry for May 3, 2015
Distance Hiked: 13.5 km
After not sleeping very well throughout the night, I woke up at 7am and sat on the porch of Bark Bay Hut, watching the sun rise as I listened to music on the phone. A very enjoyable experience. The tide was also rising very quickly.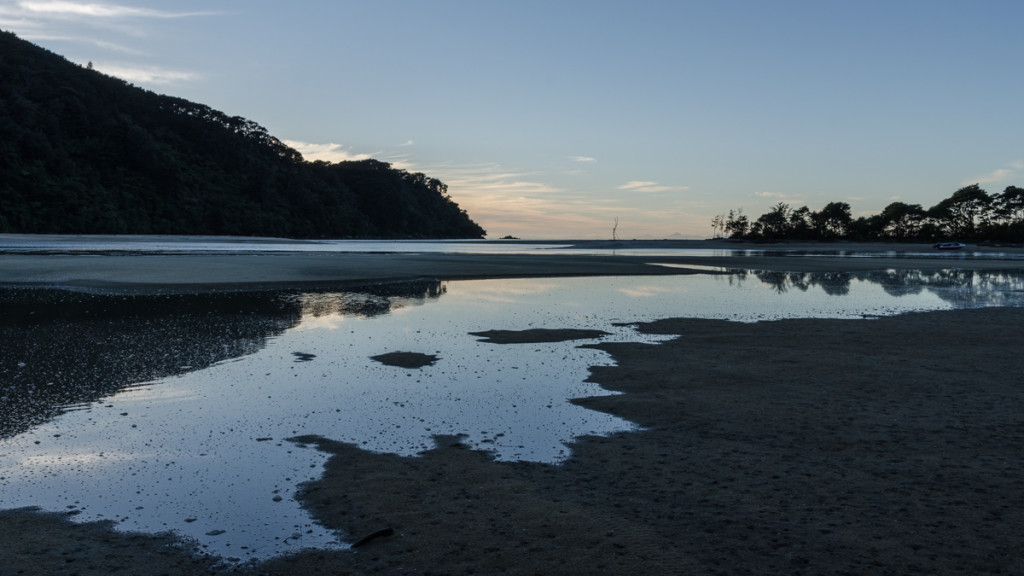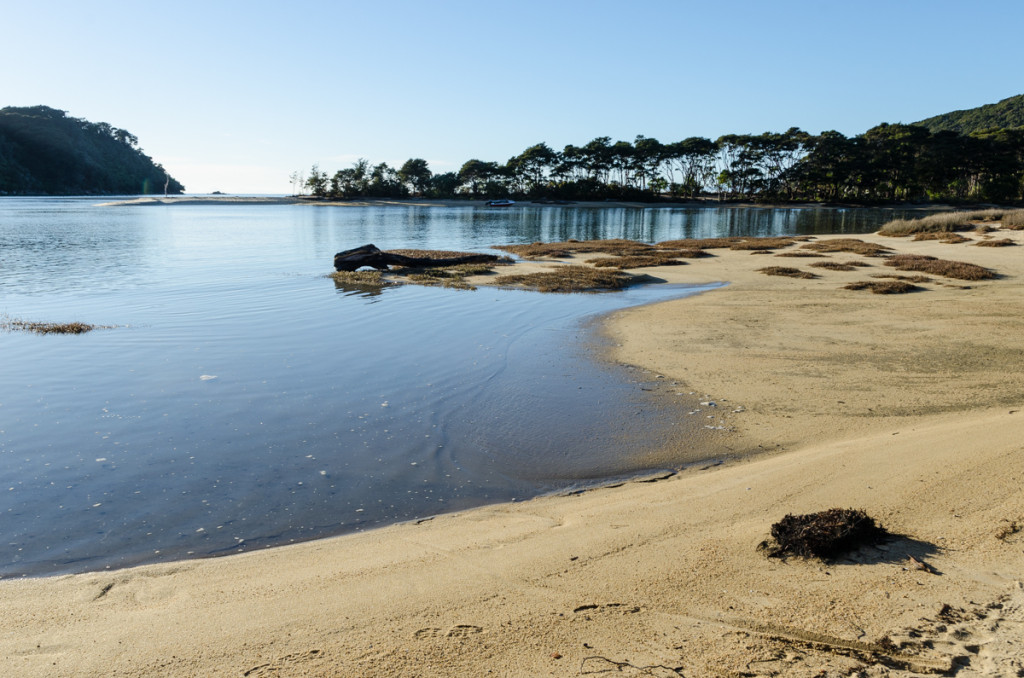 Right after Bark Bay Hut, the trail climbs 200 meters. It felt steep this early in the day.

My plan was the stop at the Tonga Quarry (almost nothing remains of it) for lunch, but when I got there and saw two guys skinny dipping, I moved on. I could do without the nude show with my meal. I ended up stopping at Onetahuti Bay, which had fantastic views.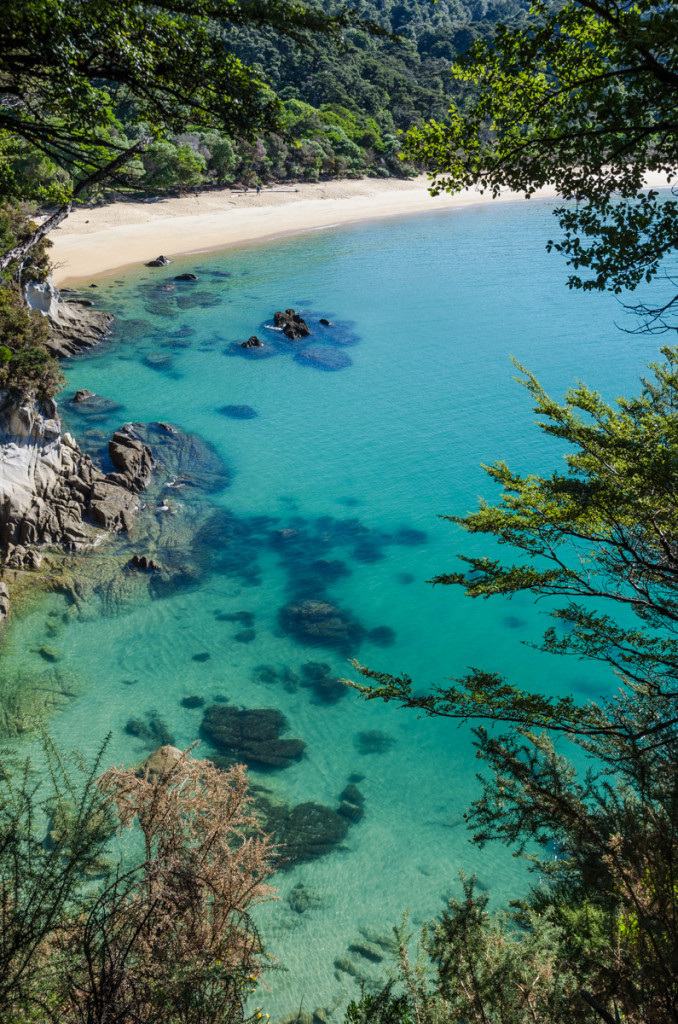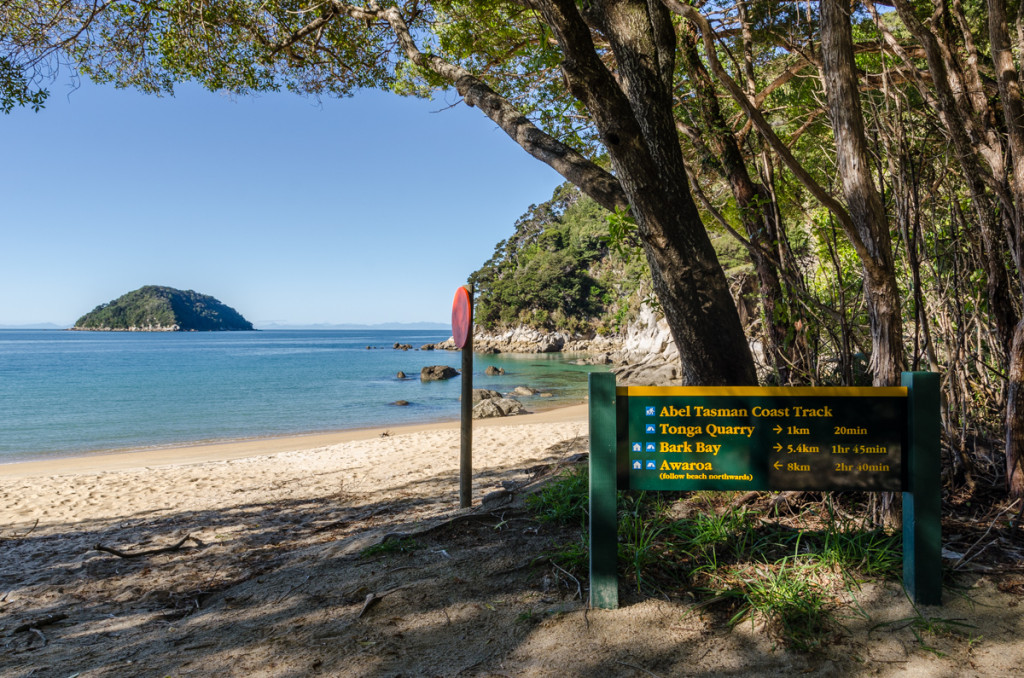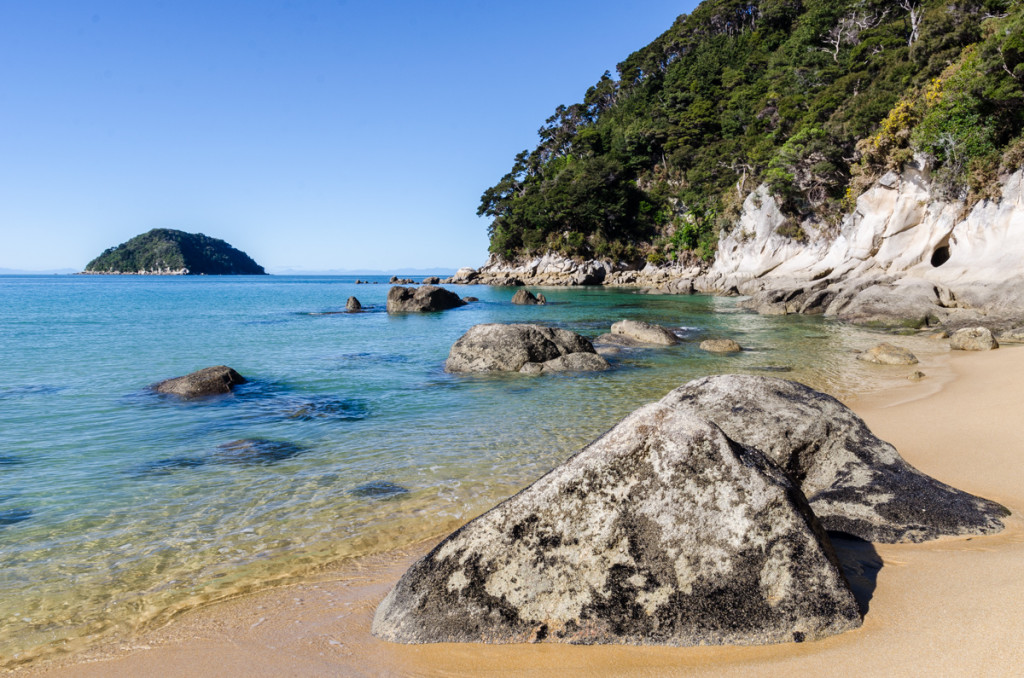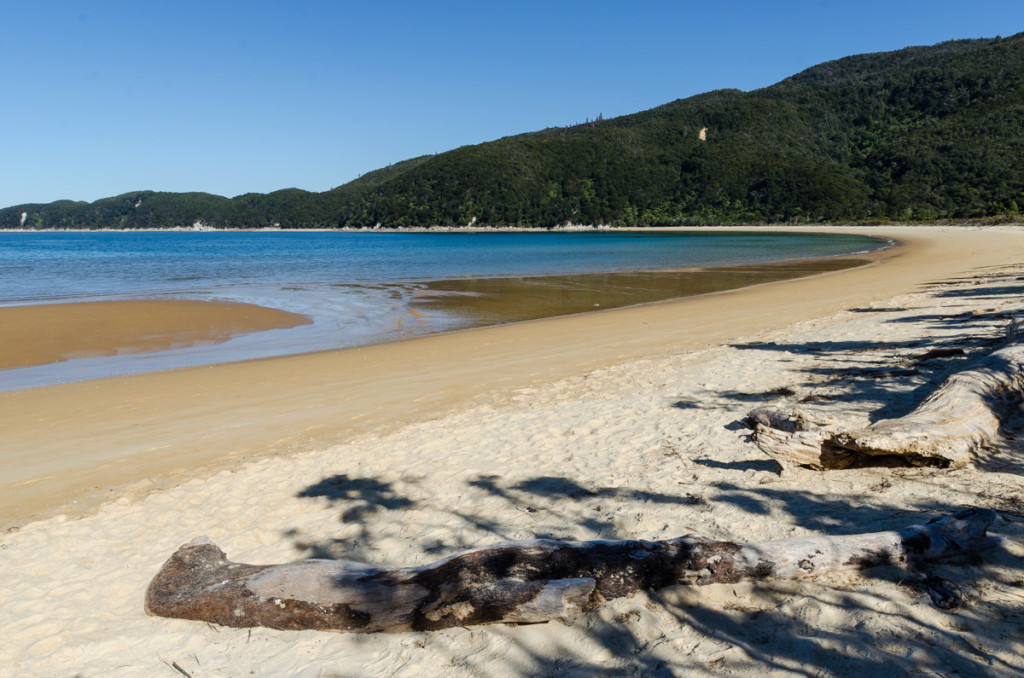 I walked on the sand along the entire Onetahuti Bay, and crossed a stream on a recently built bridge. In the past you would have to wait for low tide to cross this stream, but with the new bridge that is no longer necessary.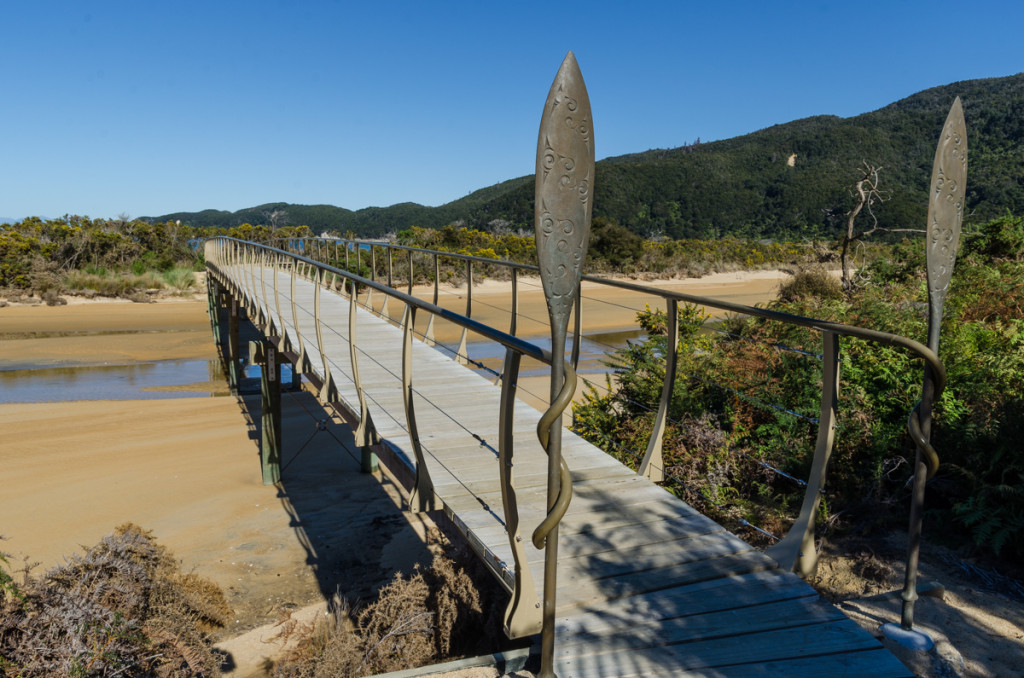 The trail moves inland. I see a sign at a fork to Awaroa Lodge and Cafe. I was already dreaming of a flat white coffee when I read a different smaller sign stating that the cafe was closed after April.
Moving on, the Awaroa Inlet soon becomes visible. I could see a few buildings and a small landing strip in the distance.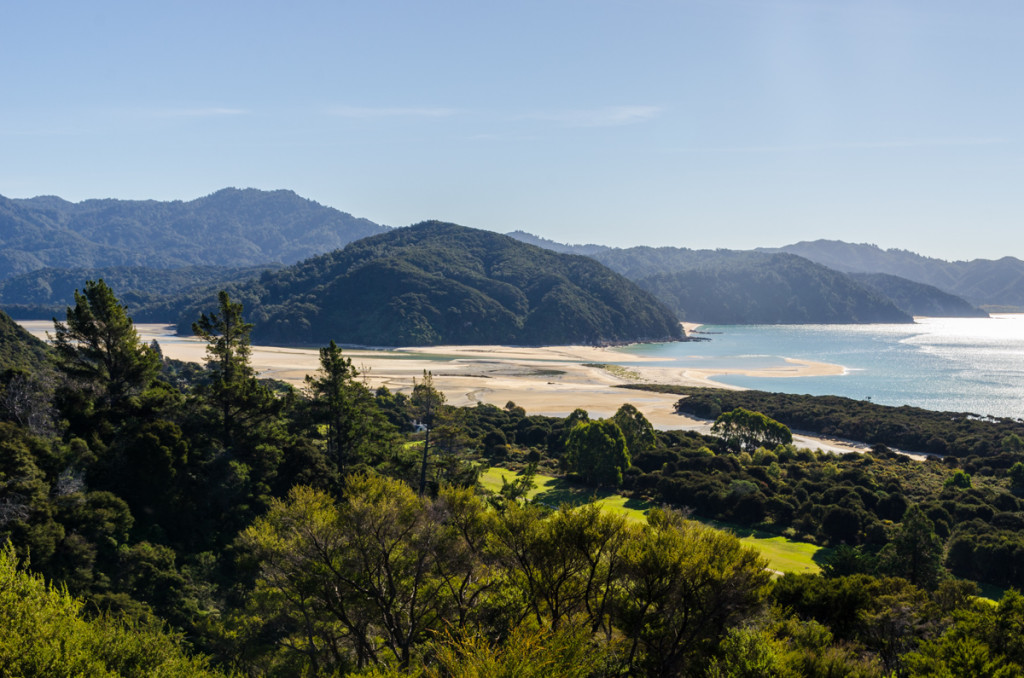 After descending from the hill to sea level, the trail disappears and you follow the sandy beach along the inlet for a while, until you reach Awaroa Hut. The sun was punishing, and I was glad to reach the shade under the hut's porch.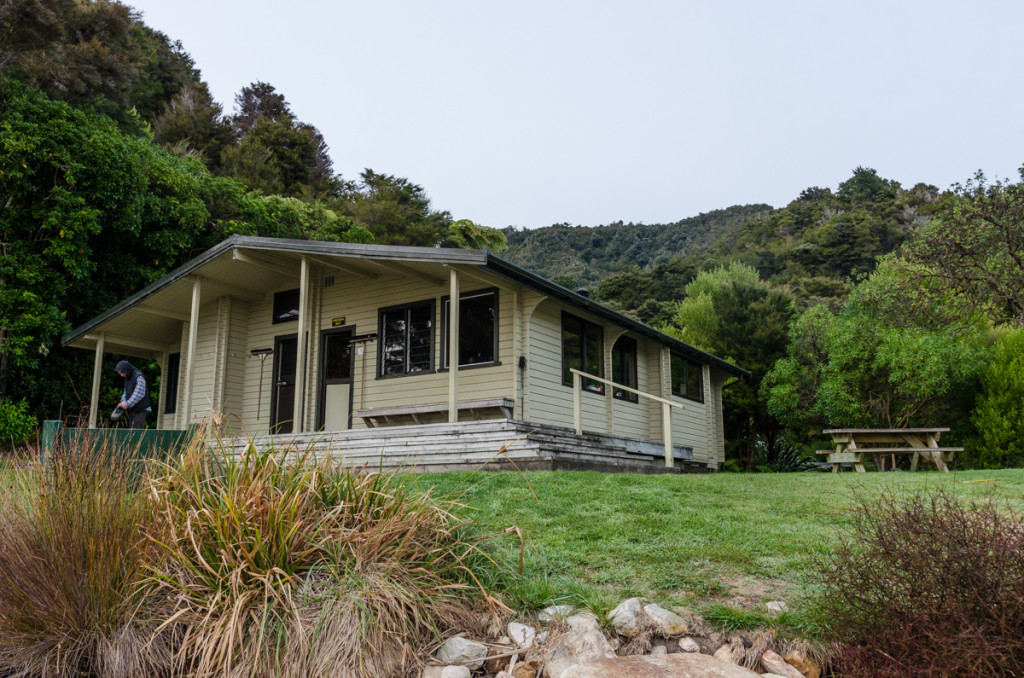 The tide by then was low, and a German girl and two NZ guys at the hut had just crossed the river coming from the north side. I would be doing this same crossing the following day.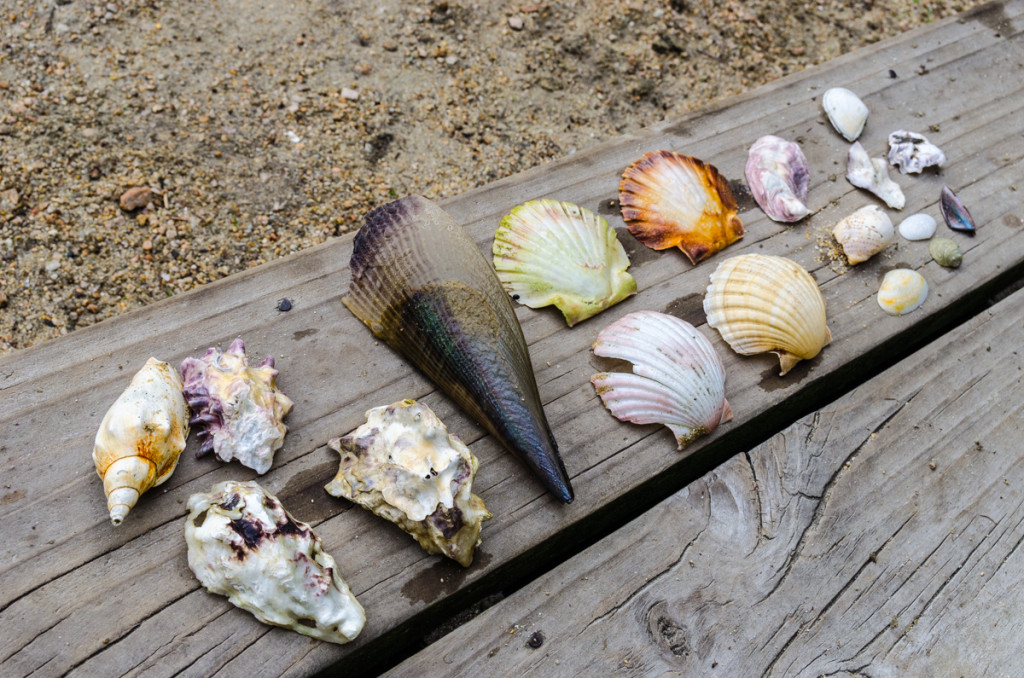 One nice thing about huts on the Abel Tasman Coast Track is that they have outdoor showers. The water was freezing, but since the sun was still up, I decided to take a quick and refreshing shower.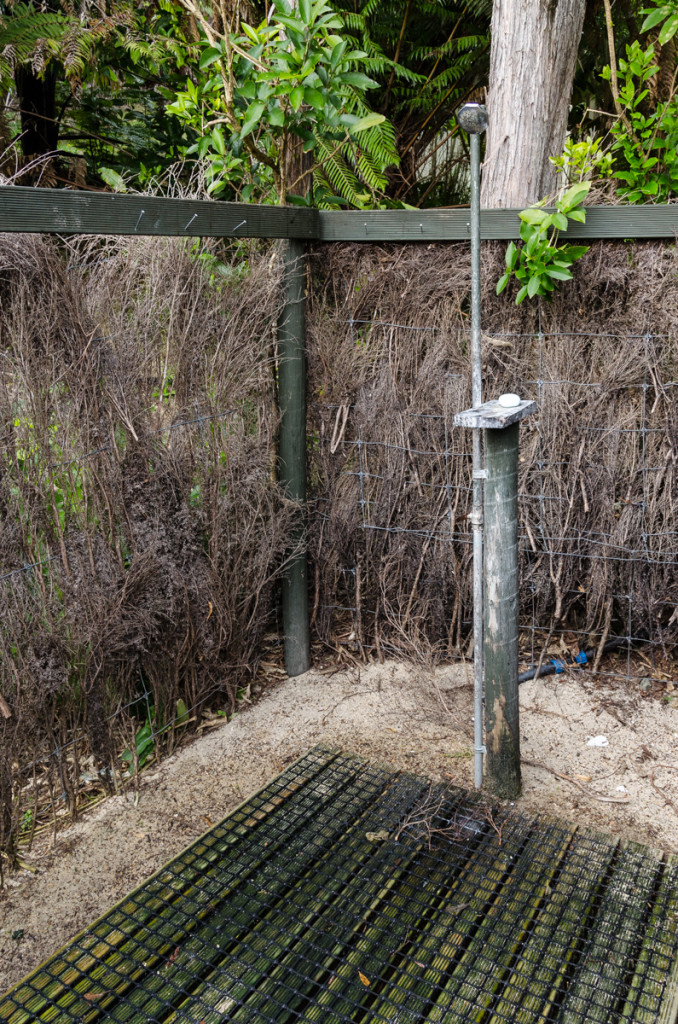 As I was starting a fire back in the hut, Tomo and Kozzie from Japan surprised me and came to say hi. I had met them a couple of weeks earlier at a hostel in Stewart Island, and now we were meeting again hundreds of kilometers away. Coincidences like this have happened often during my trip around the world. I chatted with them into the night, until they retired to the campsite next to the hut. I ended up having a whole bunk room to myself since we were only four people in the hut that night.
---
More info:
NZ Department of Conservation's brochure and video for this walk.
---
Next entry: Day 4 – Awaroa to Whariwharangi Bay
Part of the New Zealand Great Walks Journal