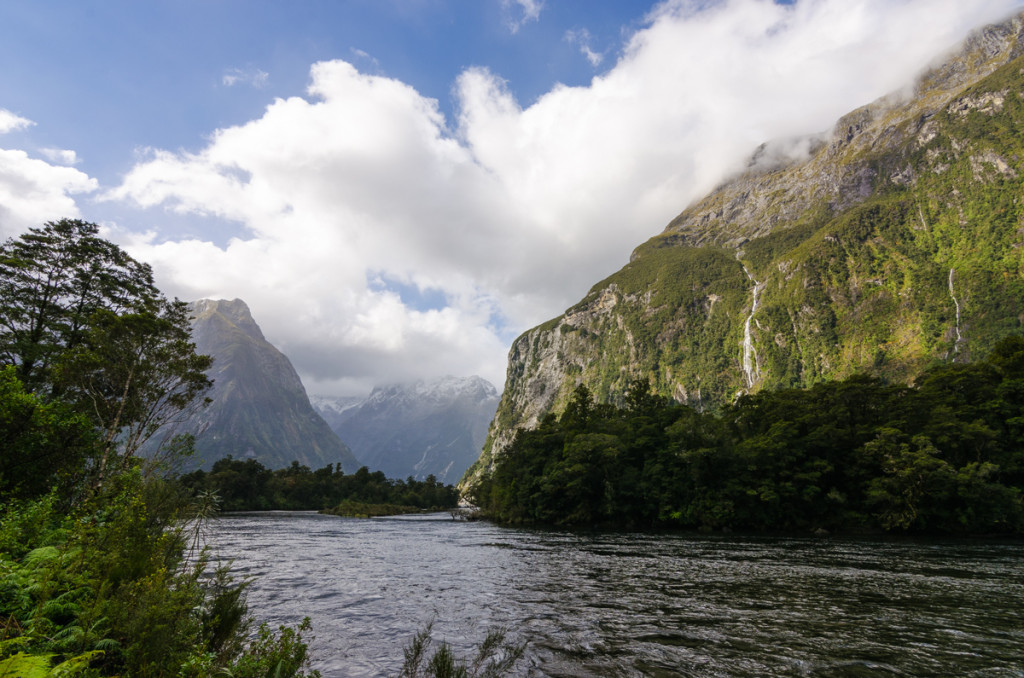 New Zealand will likely be my first destination. I can't wait to get there and hike (or tramp, as they call it other there) it's many trails (or walks, as they call it). There's so much to see and do that I think I could easily spend a whole year there. The 9 most popular walks are branded as The Great Walks.
Great Walk
Distance
Suggested
Days
Hut Costs
(NZD)
Camping Costs
(NZD)
Lake Waikaremoana Great Walk
42 km
4
123
49
Tongariro Northern Circuit
50 km
4
124
82
Whanganui Journey
144 km
5
107
75
Abel Tasman Coast Track
51 km
5
143
49
Heaphy Track
82 km
5
123
49
Routeburn Track
32.1 km
3
103
31
Milford Track
53.5 km
4
154
N/A
Kepler Track
60.1 km
4
154
46
Rakiura Track
36 km
3
41
11
Totals
551 km
37
NZD 1072
NZD 392
They are all hikes on foot except for the Whanganui Journey, which is a canoe trip down Whanganui River. The suggested days for each hike above are on the conservative side, I'd probably do them in fewer days but I also don't want to rush just for the sake of going faster. The hut and camping costs on the table above are based on the number of nights spent on each walk. There are very few places where huts are not available, so for those nights I used the cost of a campsite spot to calculate the hut costs.
Huts or Camping?
All of walks have huts, which are shelters that in general have stoves, beds and toilets. There's usually also camping spots around these huts. I imagine that the huts are a fun way to meet a lot of people, but I really enjoy the whole camping in a tent experience. When lights are out, I think I'd prefer to sleep by myself in my tent, rather than hearing other people snore. I will probably end up doing a bit of both camping and staying in huts.
Reservations
These walks are hugely popular and all require reservations during peak season (when I'd be there). Today (November 23, 2011) I went to the online reservation website and tried to book huts for next Monday (November 28, 2011) to get an idea of availability and how far in advance I'd need to make reservations. The most popular walk is the Milford Track, and the earliest available date is March 15, 2012! There are also no camping spots for this walk. Three of the other walks (Heaphy, Abel Tasman, and Routeburn) would also require some advance booking. The remaining ones have plenty of hut and camping spots available and could just be booked a few days in advance.
Costs
New Zealand is an expensive country to backpack, and starting my trip by staying there for 3 months is going to take a good chunk out of my overall budget, but I've been wanting to go there for a long time, so I'll try not to worry too much about this. Doing a lot of hiking will also save me loads of money, since most days while doing walks, I'll be spending less than US$35/day. If I'm camping, some days will be way less than that. This is great because some backpackers have averaged US$80-100 while doing city travel in New Zealand, and I can't imagine spending US$7,500-9,000 for a 3-month stay.
Which Walks To Pick?
As far picking which of these walks to go to, when presented with many? choices I always ask myself "Can I do them all?". The total distance for the 9 walks are 551 km (342 miles), and the total number of days suggested is a combined 37 days. Of course, this doesn't include traveling from one walk to another. Booking in advance while coordinating where I'll be on each day during my 3-month stay in New Zealand will be a bit of a challenge while taking away some freedom and flexibility.
I will probably be staying close to the 90-day visa limit in New Zealand. Even if I did all the tracks one after another, I'd would take a least 50 days including transportation and preparation for the following walks. It will most likely take me longer because 50 days would be an insane pace. This would mean that hiking would take a big chunk of my stay in New Zealand, leaving me little time for city travel and other stuff. I think I'm OK with this. There is no way I could see everything I wanted to see in 3 months, and if I had to pick, I'd rather do hiking in nature instead of city travel in this country.
On the other hand, while I think it'd be nice to do all walks, I don't want it to become a exercise of checking items off a list. I'm sure there are many walks in New Zealand that are not as well known but equally amazing. In regards to difficulty, most of the Great Walks are also on the easy side. I think I'd also like to try some of the more demanding walks.
I think the best course of action will be to book the 2 or 3 Great Walks that requires advance reservation before my departure, and once there, try to do the other ones as time and desire permits.