Part of the New Zealand Great Walks Journal
Previous entry: Day 1 – Glade Wharf to Clinton Hut
Journal entry for April 10, 2015
Distance Hiked: 16.5 km
With almost 40 people in the hut, things can get pretty hectic in the morning. There's always a few early risers who start waking other people up, starting a chain reaction, and before you know it everybody is up even if they don't want to.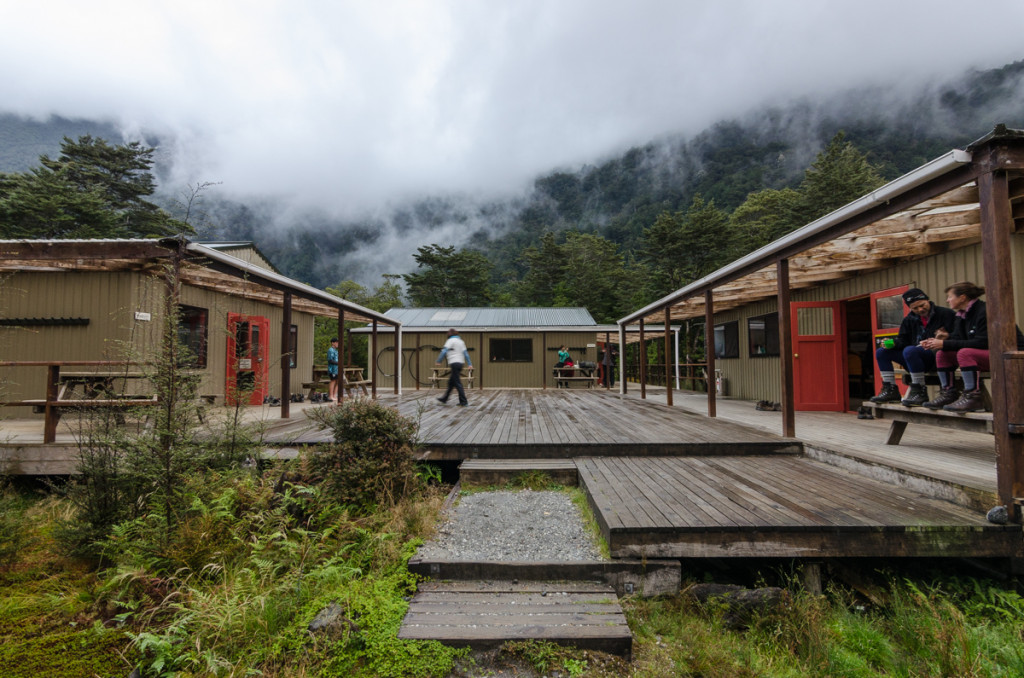 The scenery at the beginning of the day was the same amazing forest as the previous day, including more varieties of beautiful mushrooms.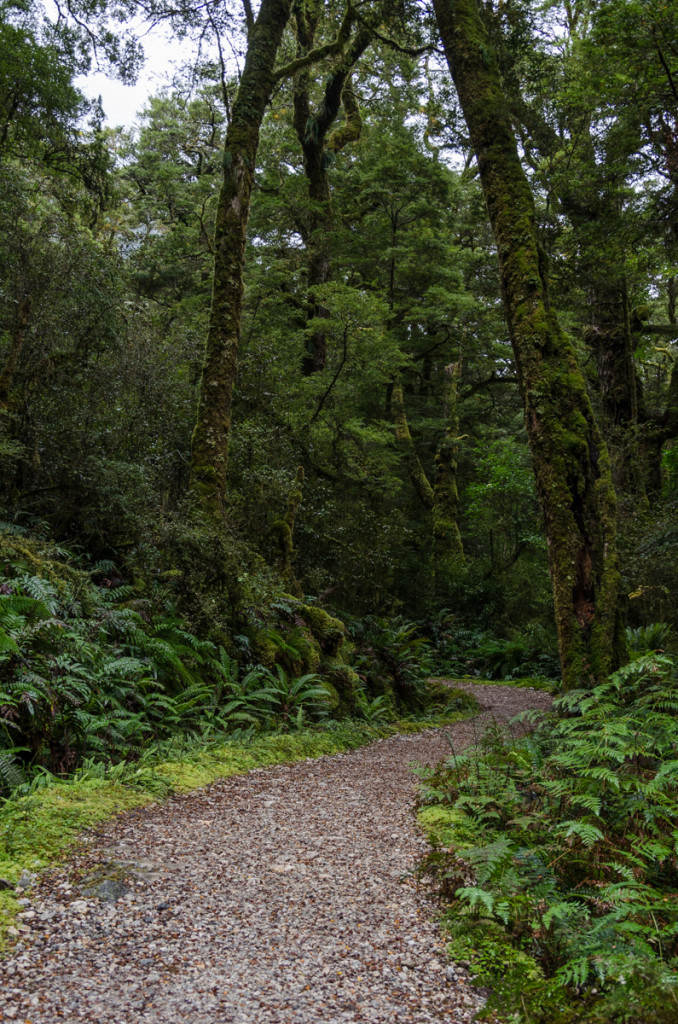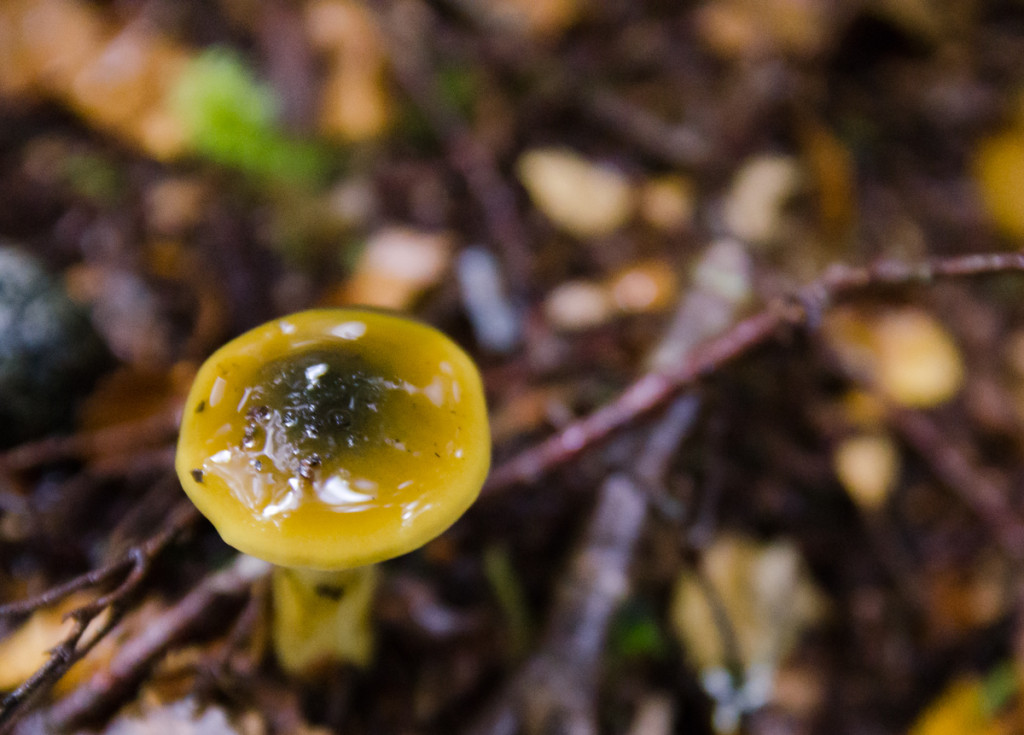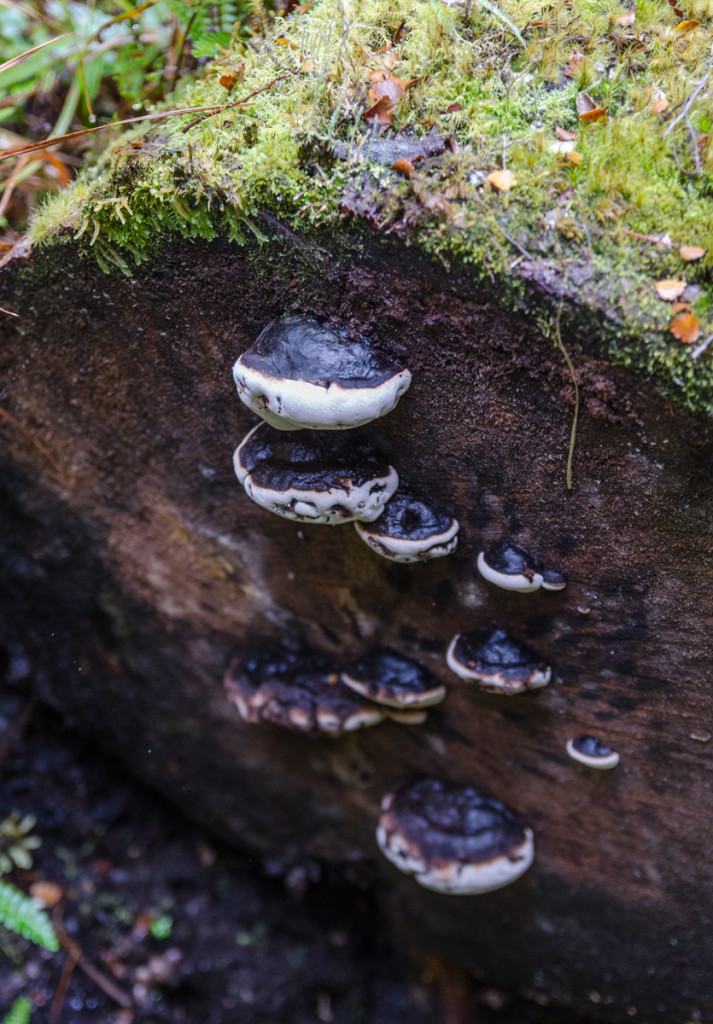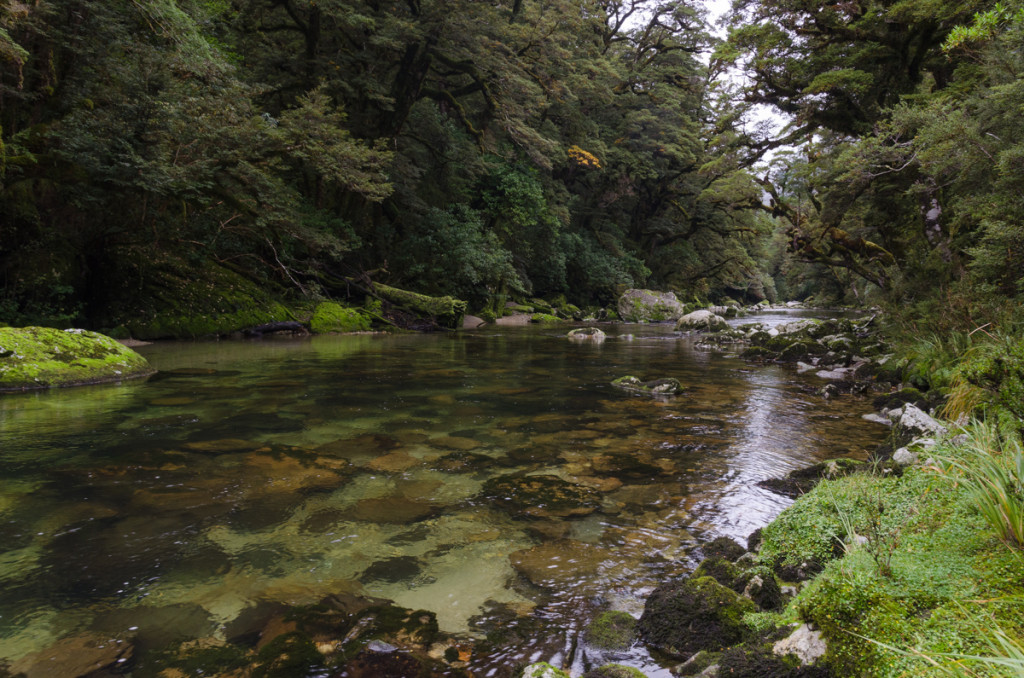 After a while you reach an opening and I finally got to see the mountains surrounding us. This is the type of scenery I had in my mind of the Milford Track.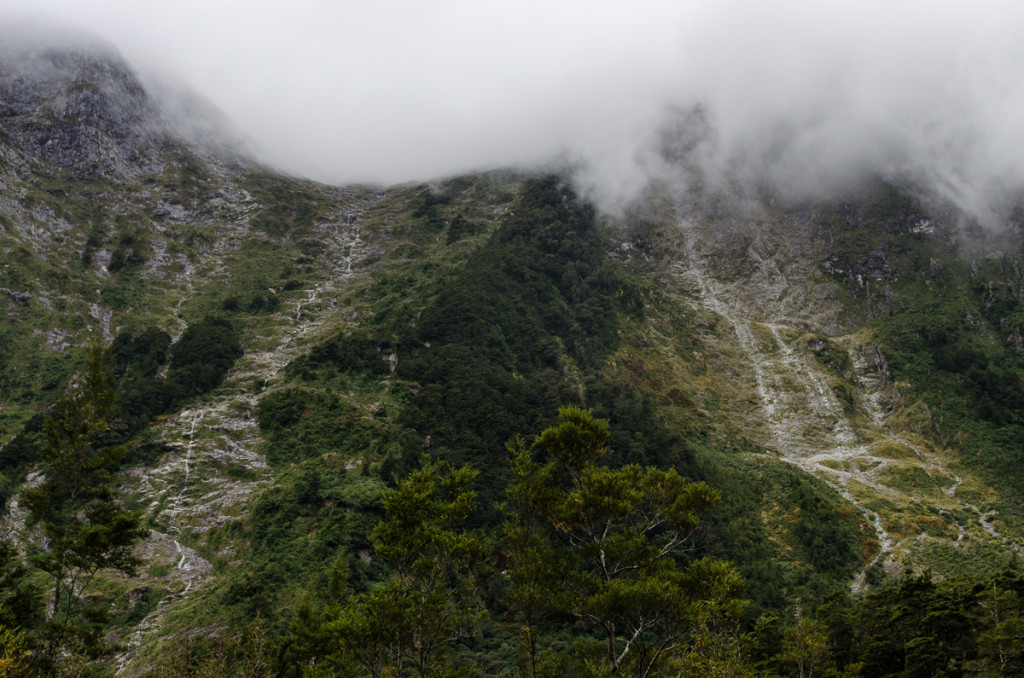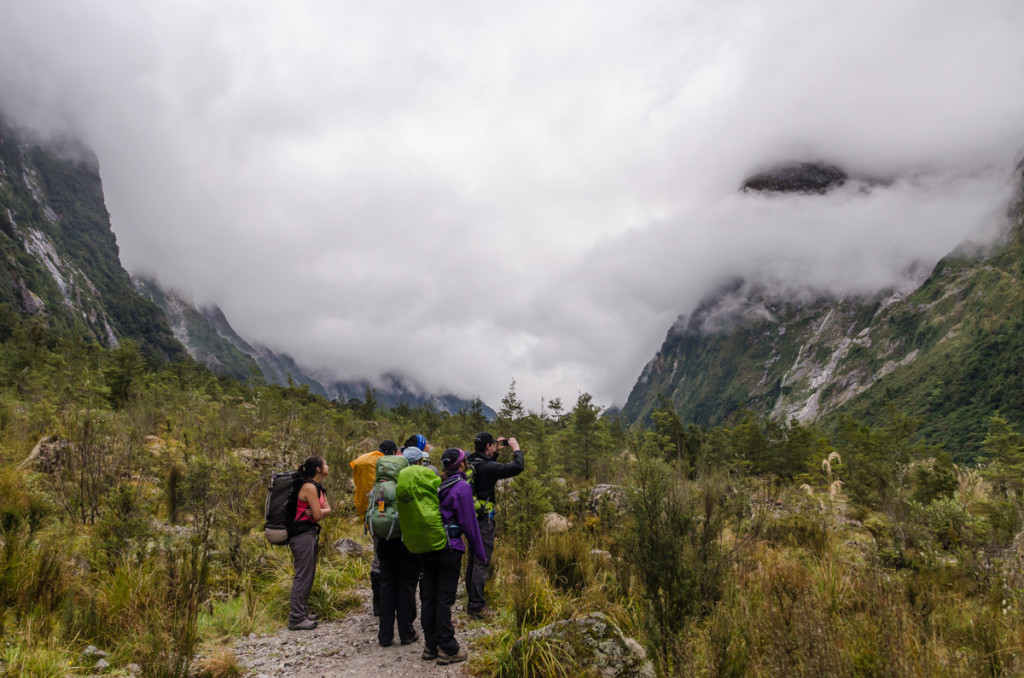 The day was cloudy, but luckily no rain. The trail was great as expected, mostly wide gravel paths with barely any big rocks or tree roots.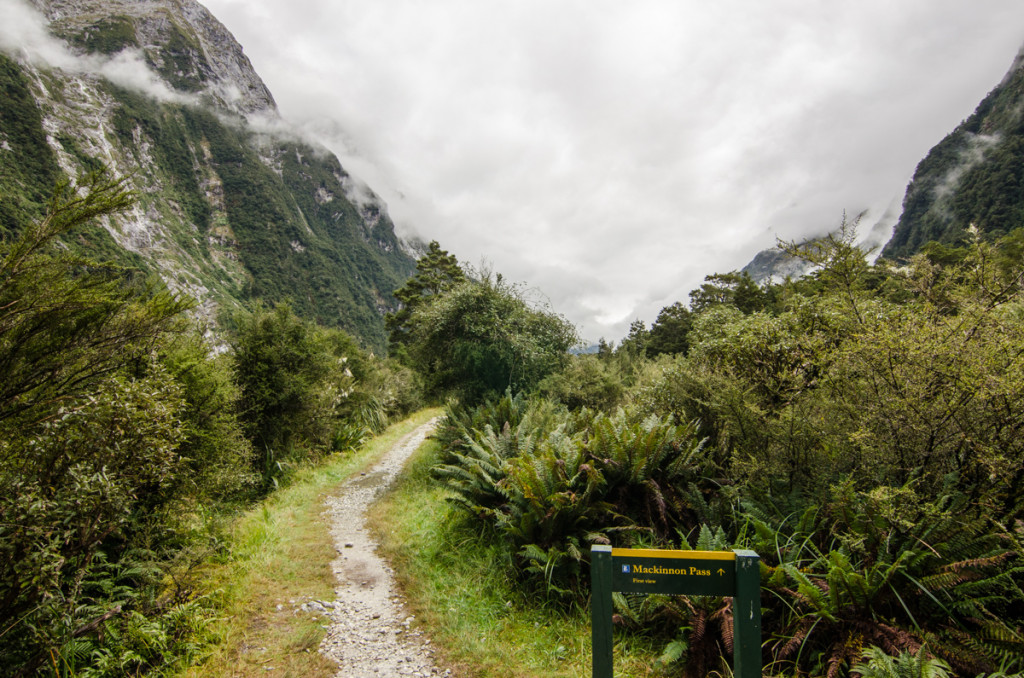 The sun then came out pretty strong, clearing most of the clouds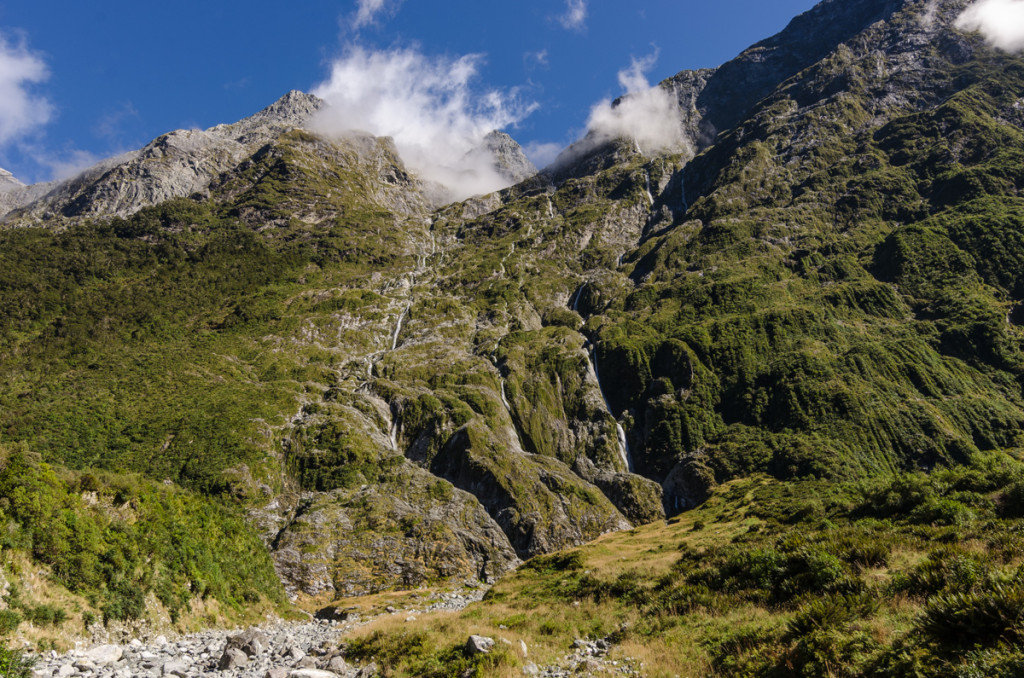 The trail then goes through some open rocky areas, remnants of old landslides. I stopped at Prairie Shelter for lunch and got attacked by sand flies. The last section before Mintaro Hut is slightly uphill.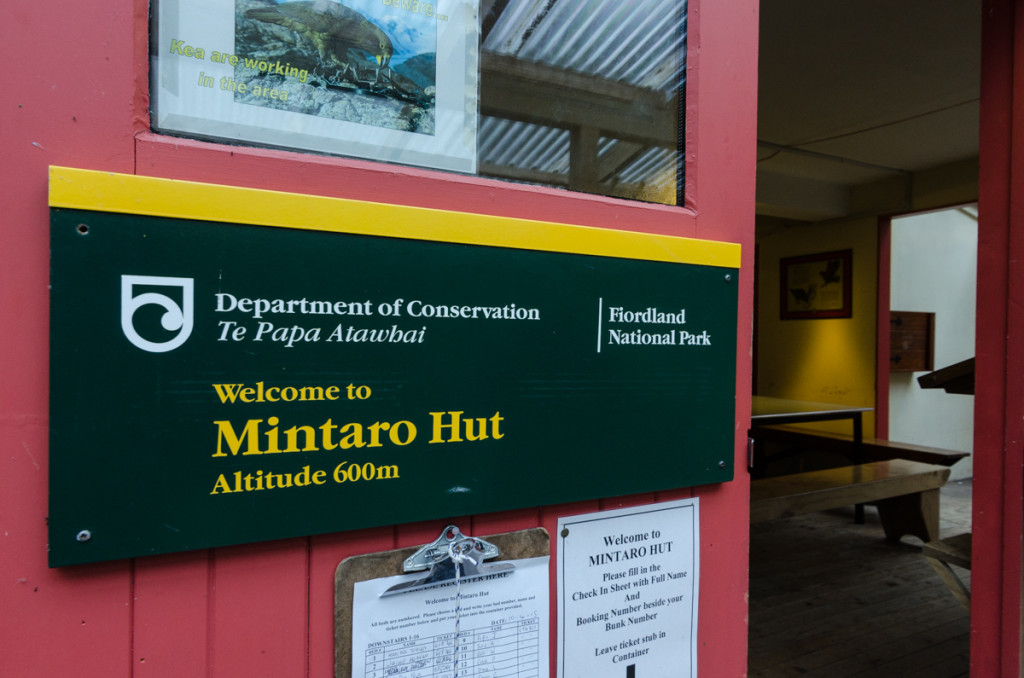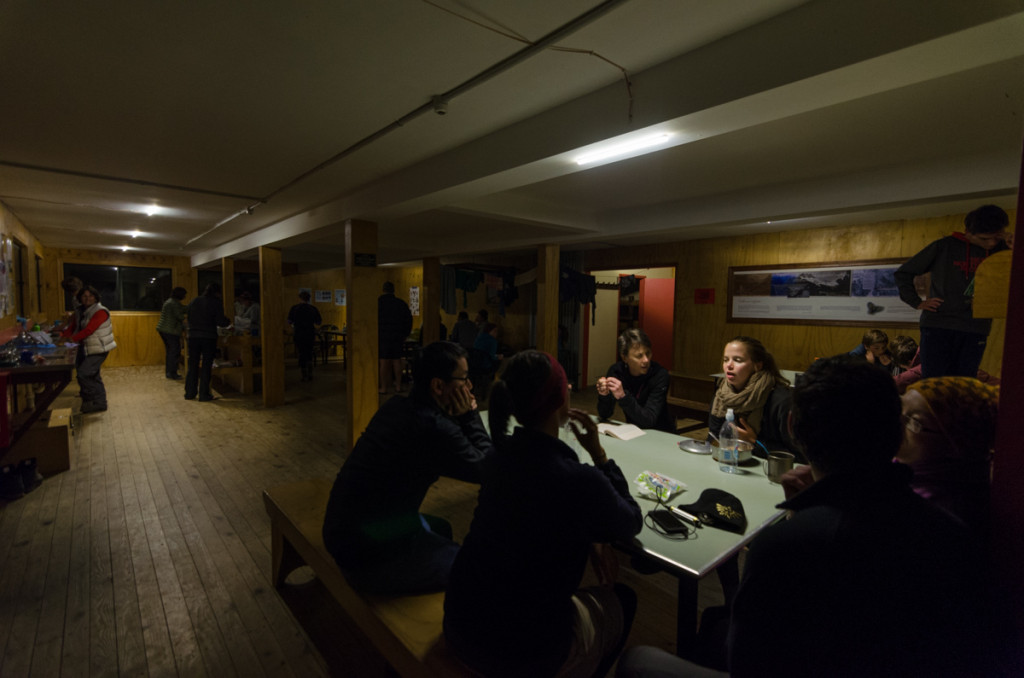 By the second day I had already made a good number of friends, including a group of seven young Australians traveling together, Anna from Denmark, Dor from Israel, and Carla, Alicia, and Cathy from North Carolina.
At sunset, Dor, Anna, Carla, and I headed to a nearby lake to enjoy the views and try to find blue ducks, a very endangered bird that only lives in New Zealand. We didn't see any.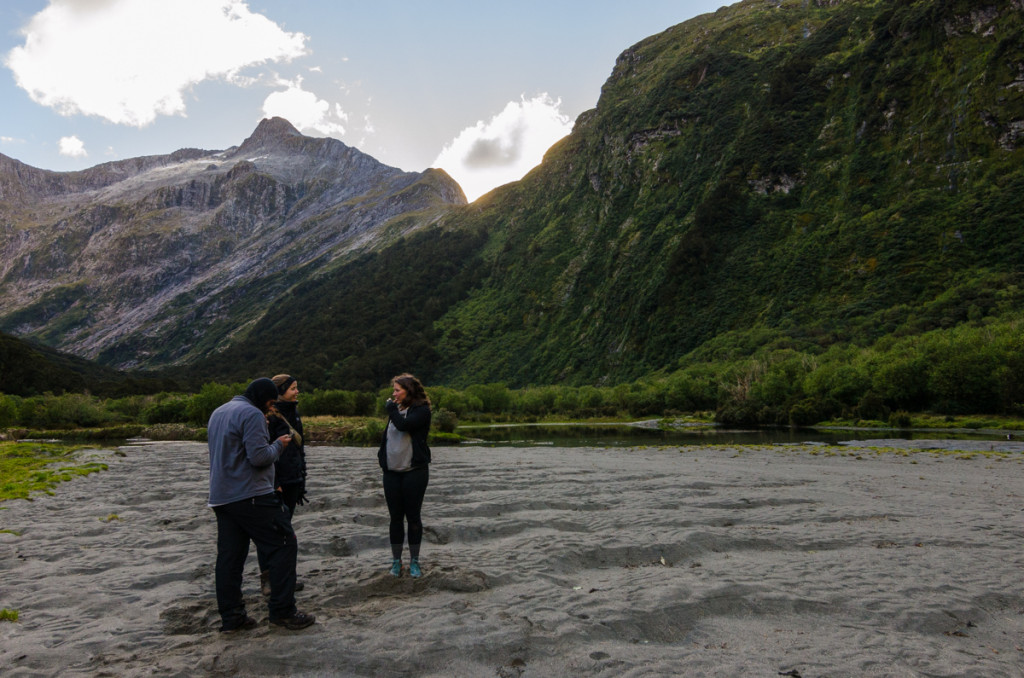 I chose the upstairs bunkroom instead of the downstairs one. I also picked the bed all the way at the back, as far away from the entrance door as possible. I figure there would be less movement and noise from other people.
The second day on the Milford Track was also pretty easy. So far the scenery had been very good, and Milford Track was living up to its hype.
---
More info:
NZ Department of Conservation's brochure and video for this walk.
---
Next entry: Day 3 – Mintaro Hut to Dumpling Hut
Part of the New Zealand Great Walks Journal