Previous entry: Day 2 – Routeburn Falls Hut to Lake Mackenzie Hut
Journal entry for April 5, 2015
Distance Hiked: 12.0 km
Ten minutes after leaving the hut I realized that I had left my small towel hanging by my bunk. I hesitated for a second on whether to go back to get it or not. In the end I decided to do it. I had paid 20 NZD for it after all.
The trail descends some 500 meters, but was in great condition (i.e. graded gravel) and never steep. On the way to Lake Howden Hut, I crossed a very nice stream, and saw Earland Falls.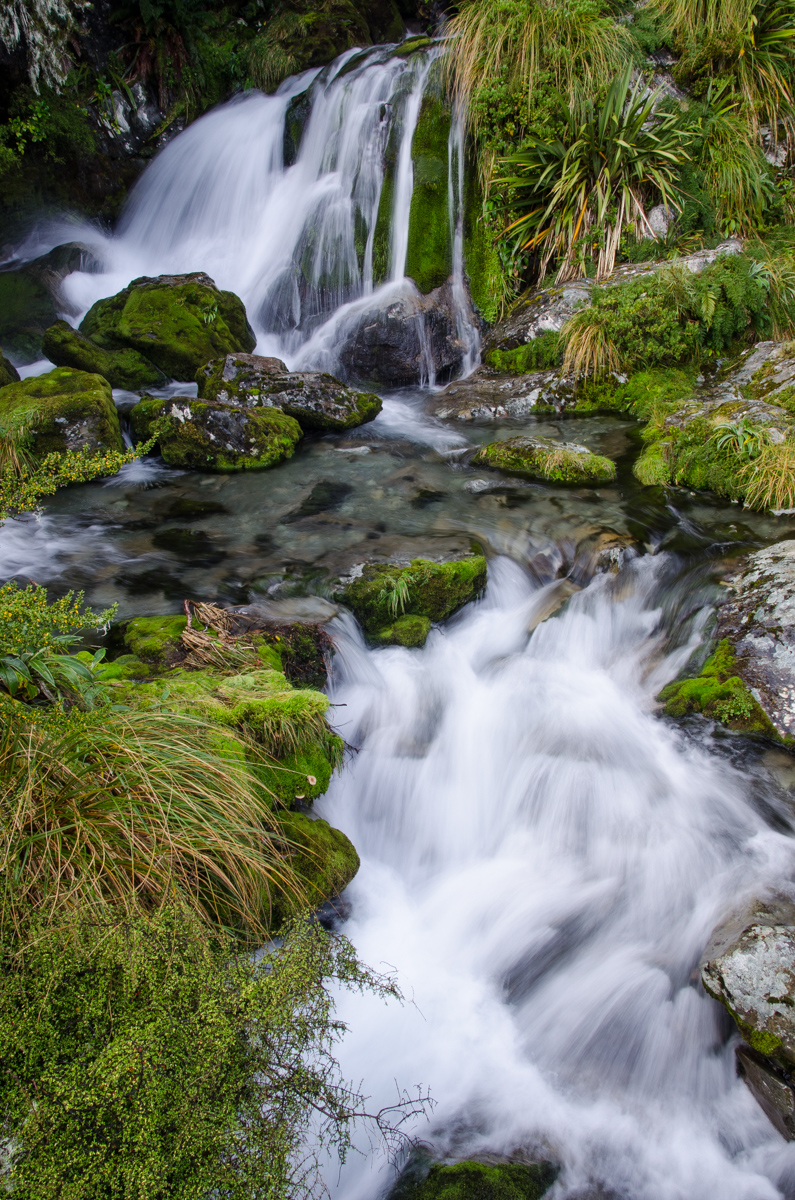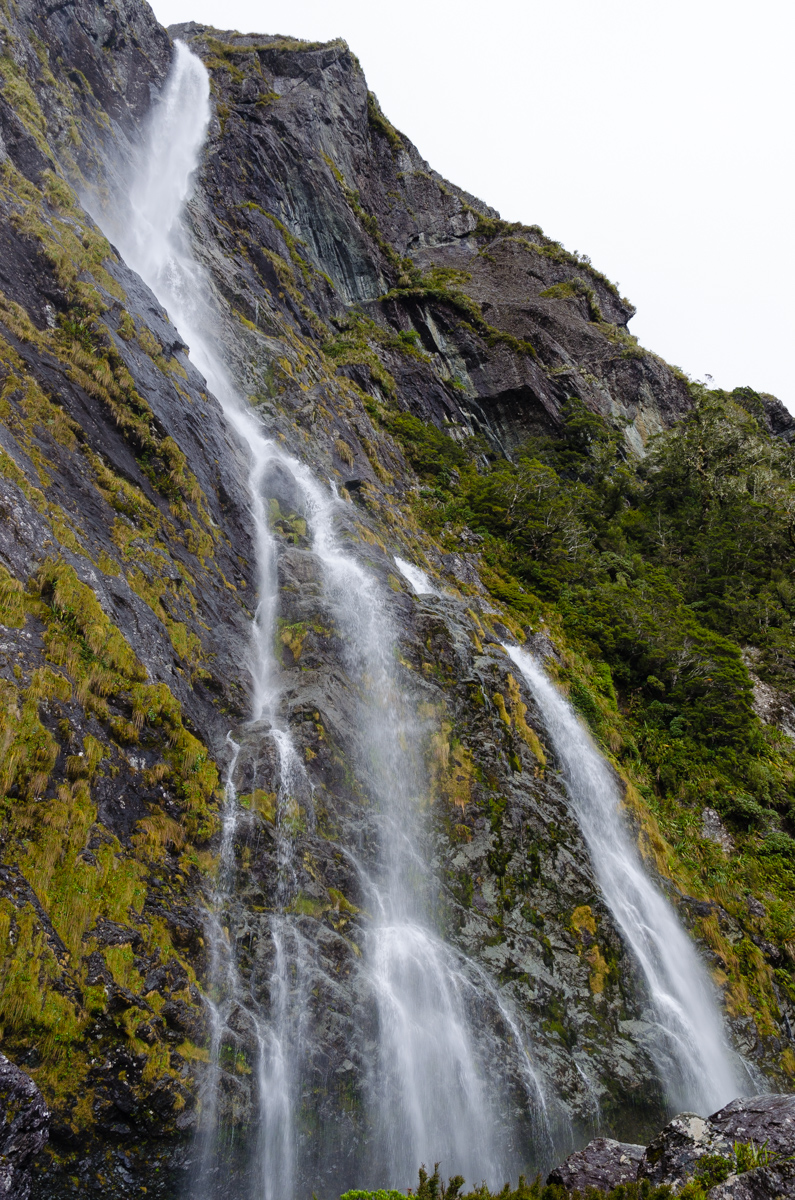 When I arrived at Lake Howden Hut, most of the people I shared huts with the previous two nights were there having lunch. I took a break to snack. The weather was much nicer today. Still some clouds around, but no rain.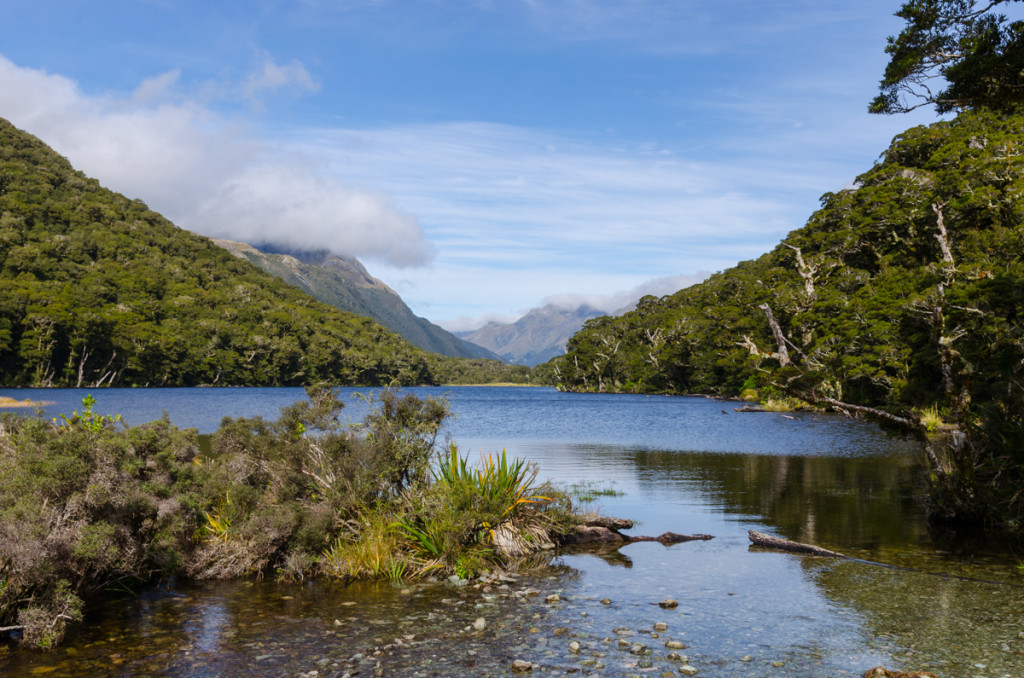 I was tight on time since I had a 2:15pm shuttle bus back to Queenstown. With two hours left, I still had about one hour to go to the end, and a one-hour side trip to Key Summit. I ended up doing the side trip in a hurry and it actually took me only 40 minutes. I left the backpack and big camera at the trail junction, so I only took one picture with my cell phone, but the 360-degree view from the top was very nice.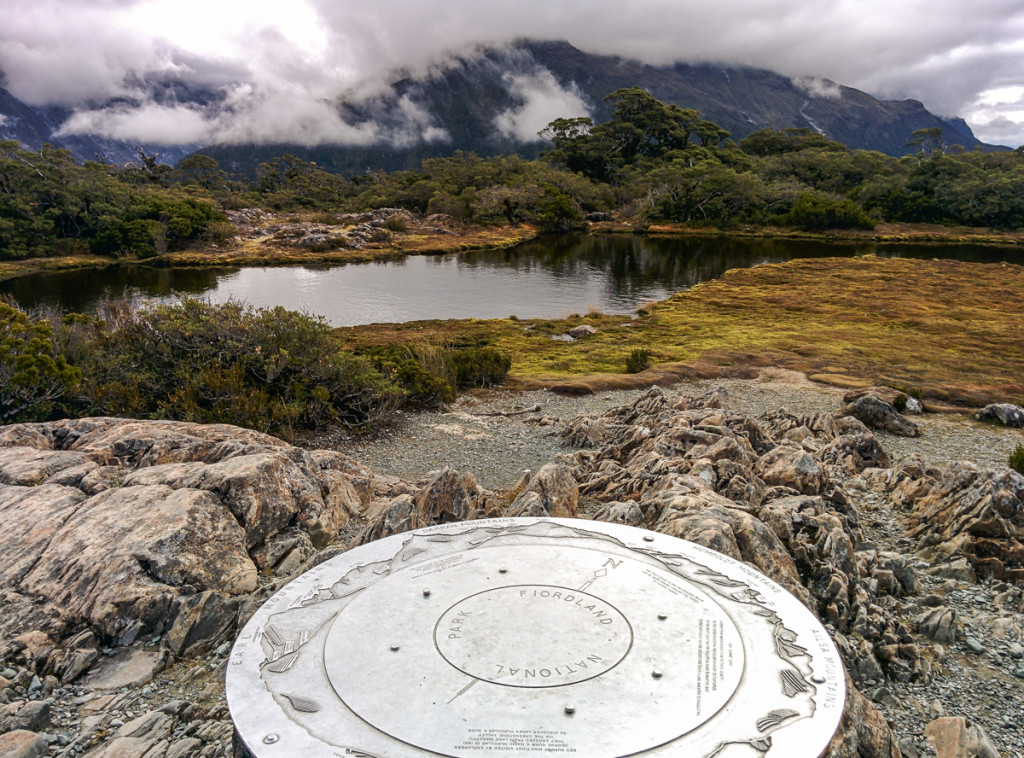 The last section of the track is through forest. I arrived at The Divide with 30 minutes to spare.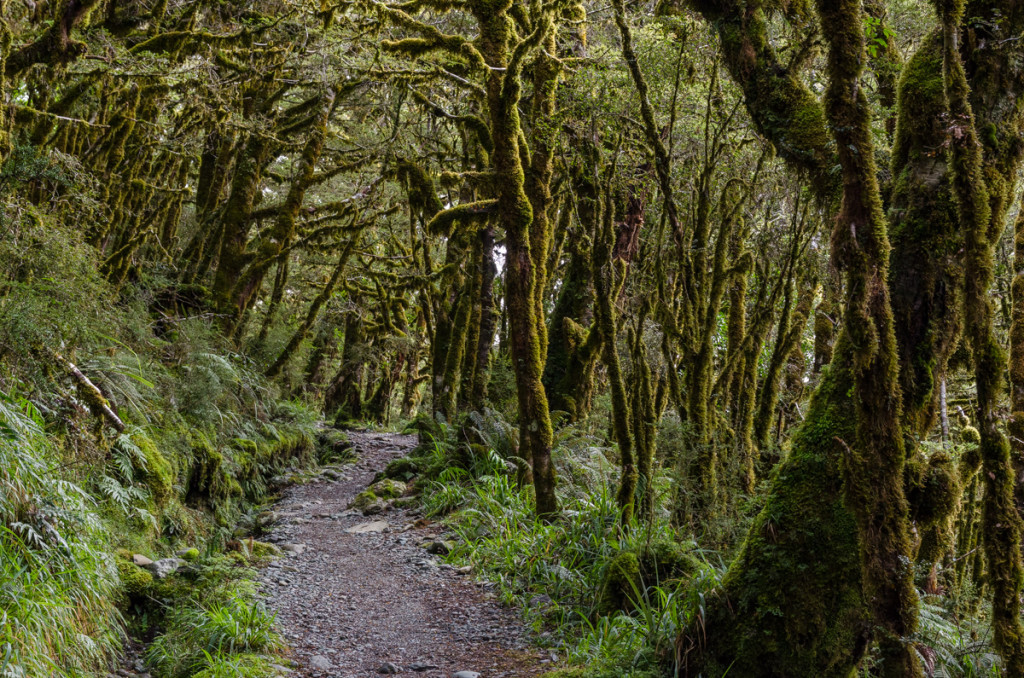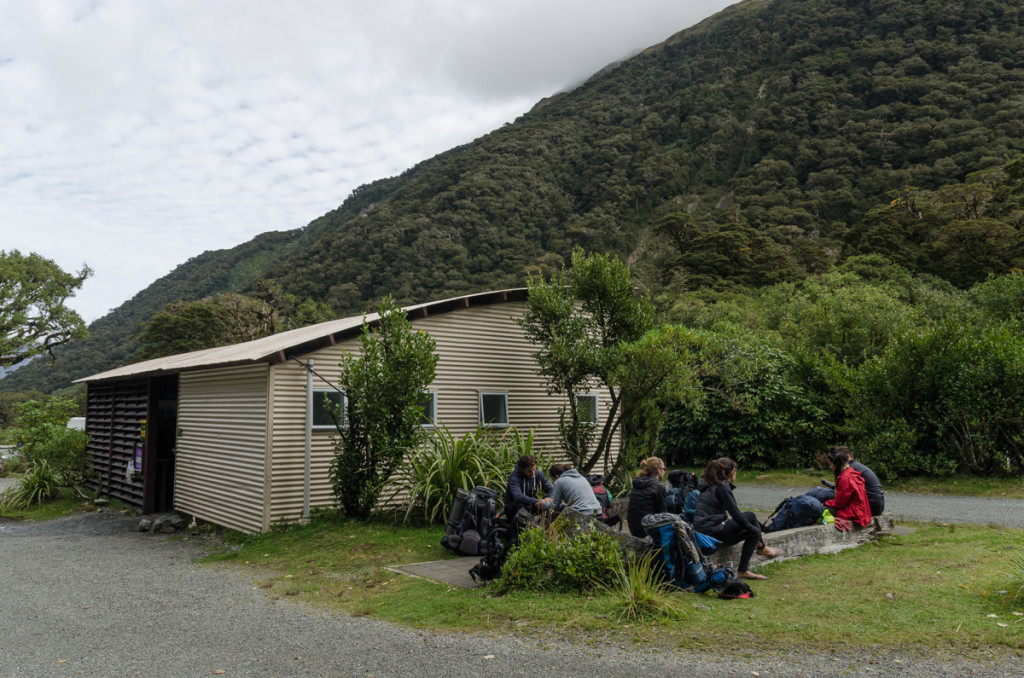 The bus first went to Te Anau through a very beautiful road with views of forests, sheep farms, and many lakes. After a short break and another two hours, I was back in Queenstown.
In conclusion, the alpine landscapes of Mount Aspiring and Fiordland National Parks on the Routeburn Track were very different from what I had seen in the north island. I enjoyed the trail very much, despite having crappy weather the second day. My ratings below takes into account that I missed out on views on the best section of the track.
---
My ratings for the Routeburn Track:
Scenery: 7.5 – I got really bad weather during the second day, so I missed out on the best views.
Difficulty: 3.5 – Very easy aside from a small climb and descent on the second day.
Trail Condition: 9 – The trail was smooth and very well maintained.
---
For more info on this walk, check out the NZ Department of Conservation's brochure and video for this walk.
---
Next entry: Milford Track Day 1 – Glade Wharf to Clinton Hut