Previous entry: Day 1: Onepoto to Parakire Hut

Journal entry for March 18, 2015
Distance Hiked: 8.0 km
It was a very cold night, as I had to wear my long underwear and down jacket inside my sleeping bag, which is rated at 0°C. At least it had stopped raining. When I woke up in the middle of the night to use the toilet outside, the sky was full of stars.
My feet were very cold when I woke up around 7:30am to the noise of the people in the common room. My cheap thermometer said the temperature was around 5°C. The two older guys had already left. Since this was a very short 8 km day, I decided to take my time in the morning. I restarted the fire to warm myself. The lake was still covered in mist until around 9am, when it began clear.
I chatted for a while with the Malaysians. We spoke in English, but they spoke a mix of Mandarin Chinese and Cantonese between themselves, and I was able to understand quite a bit. After they left, I stayed behind to write on my journal.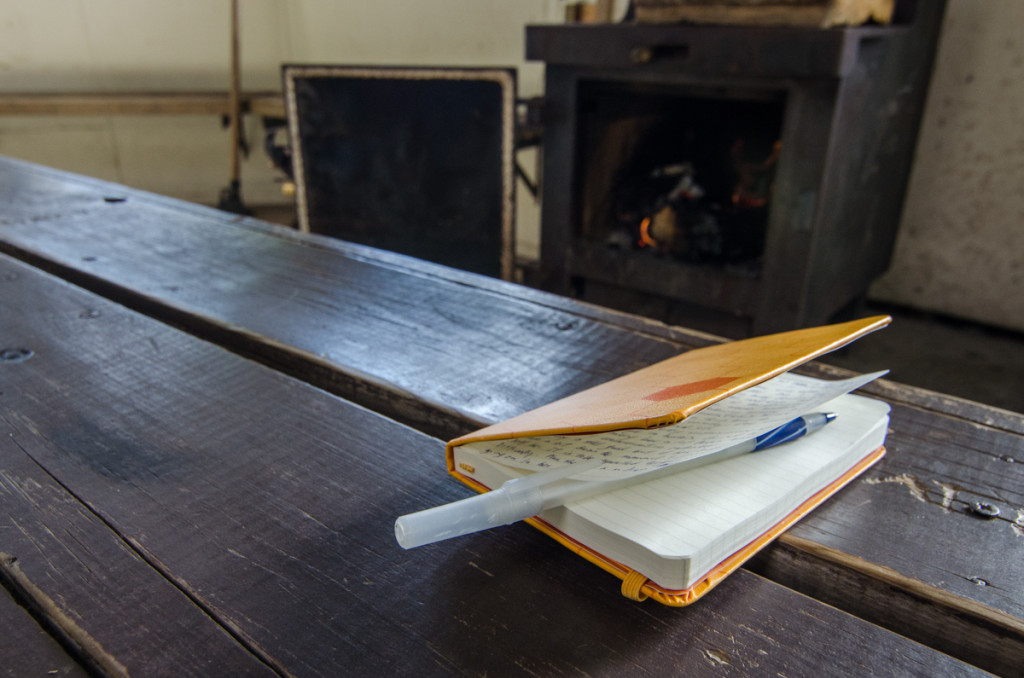 I left Parakire Hut and rejoined the trail after 11am, still wearing my long underwear under my pants, the down jacket, and gloves. It was still pretty cold. The first hour of the trail continues through wonderful forest.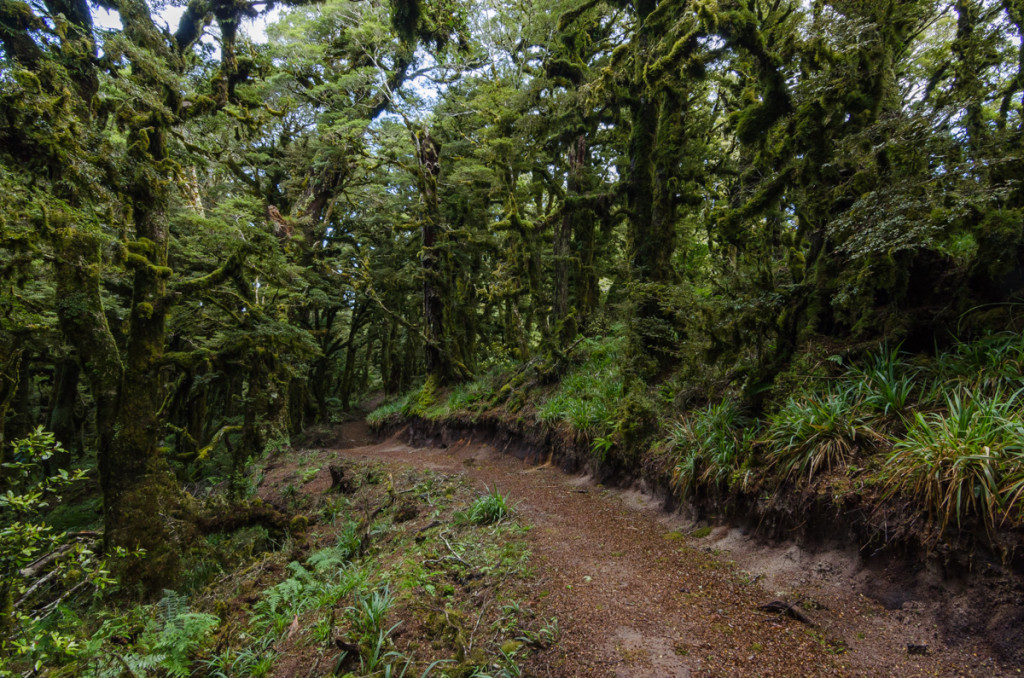 Just the opposite of the first day, it was mostly downhill. Some parts are steep but they built many sets of stairs to make it easy for the hikers.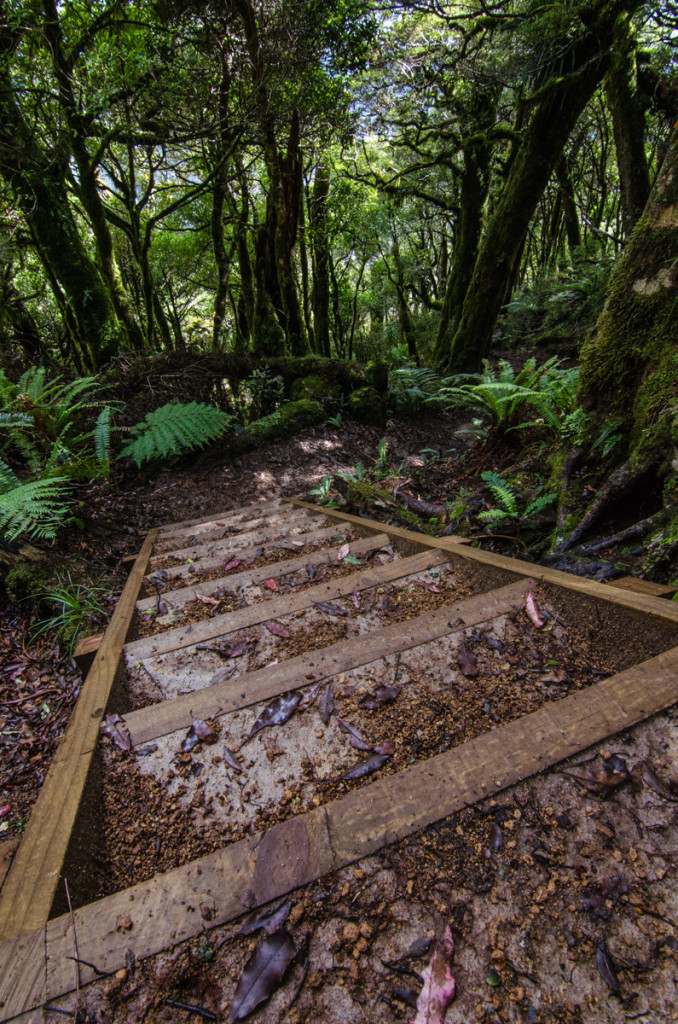 I got to Waiopaoa Hut in less than 3 hours, hiking again at a leisure pace. This hut was bigger and more modern than the previous one. There was nobody else there yet, although it was still early.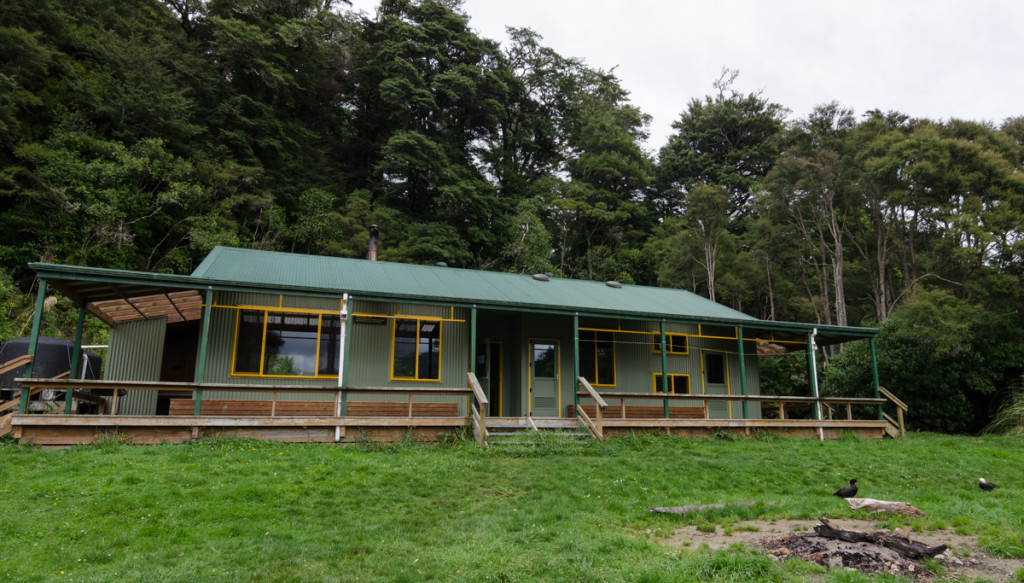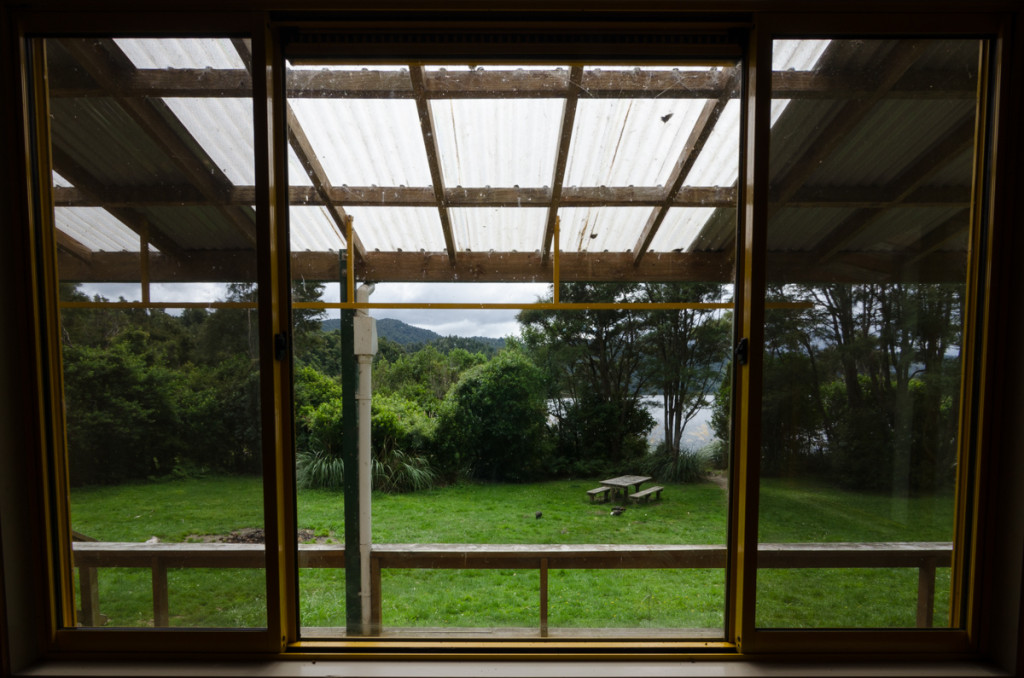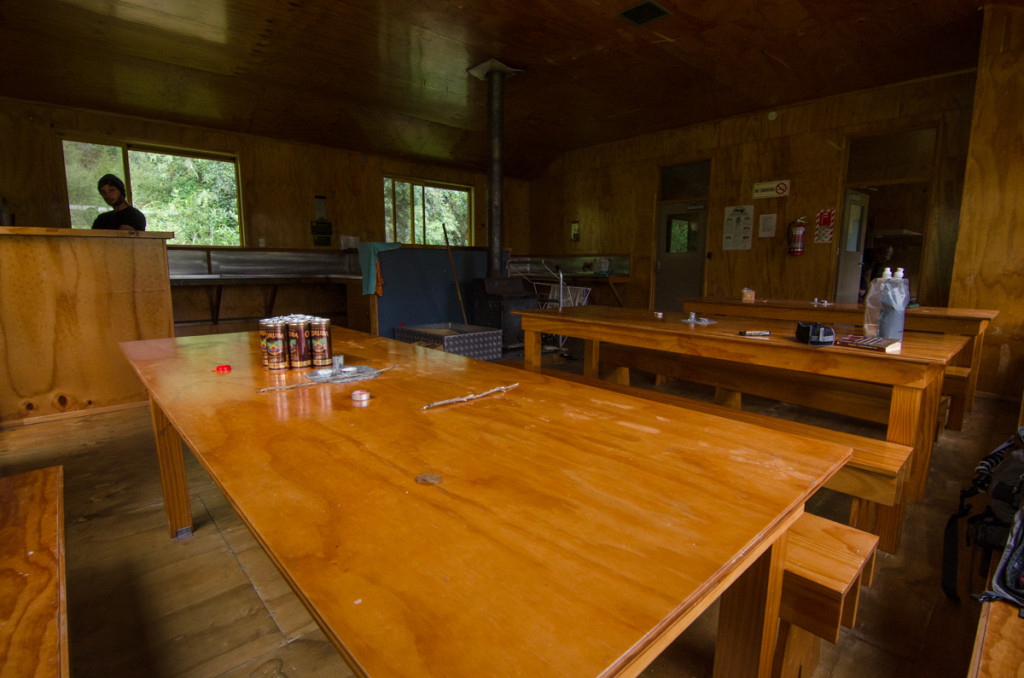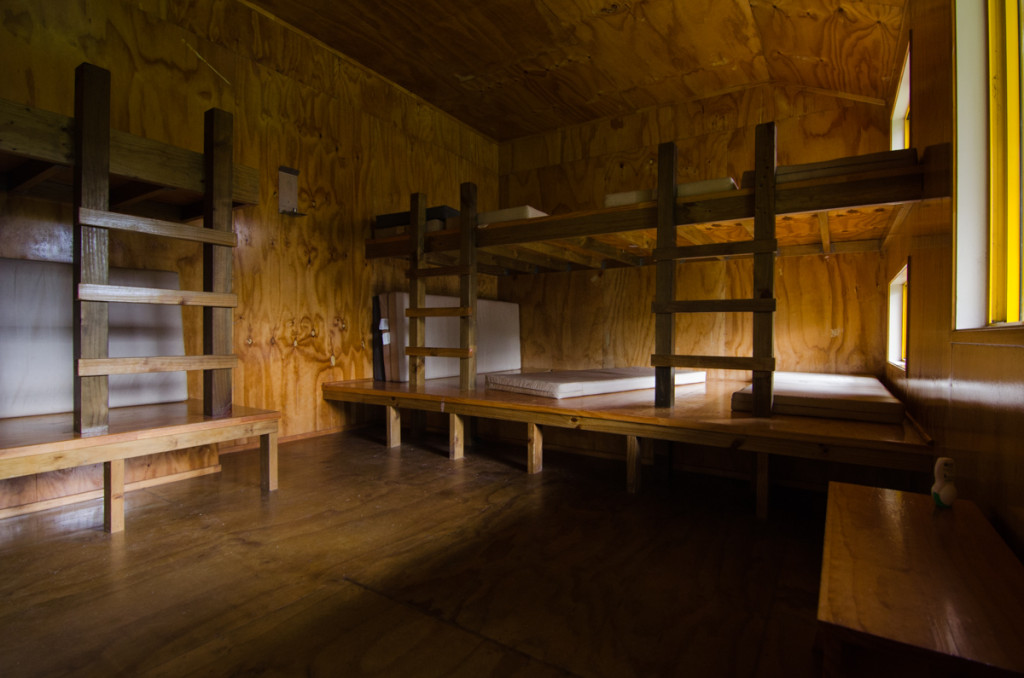 The hut is just a few meters from the lake, and there were ducks and black swans around.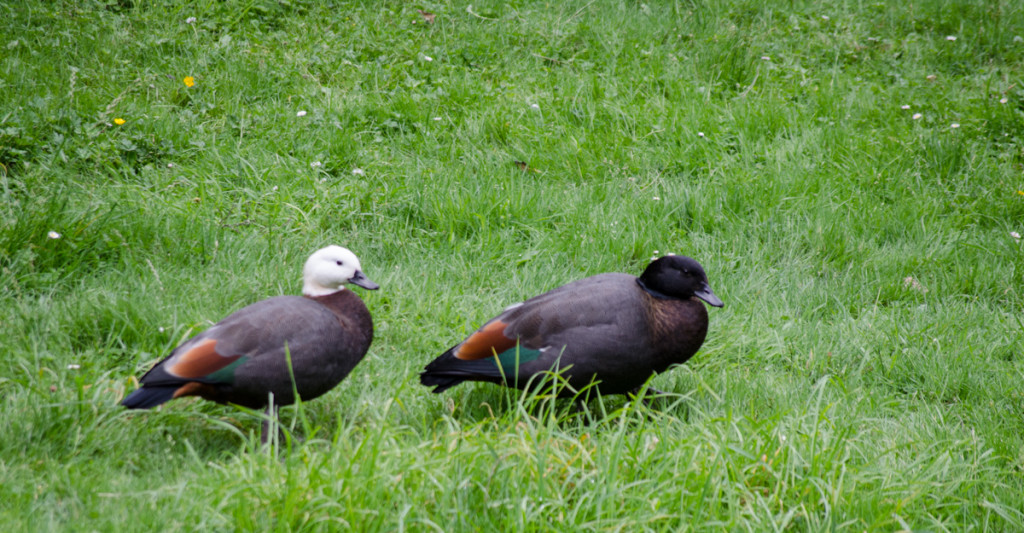 Lee from Australia showed up after an hour or so. He had hiked the distance I had covered in two days all in 4.5 hours. Sometimes it seems like people like brag about how fast and how much distance they can cover. I don't really see the point of going all the way to New Zealand to hike and see these amazing landscapes, and just end up rushing to the next hut and sit in there for hours all day. End of rant.
Later on, two young guys from Hamilton, New Zealand arrived. They had carried over 20 cans of rum and coke on their backpacks. That's dedication. They were friendly and fun to talk to, although I was feeling a bit antisocial. I get that way sometimes. It comes and goes.
As the sun was falling, I went to the lake and took a 2-minute exposure picture of the lake. I had bought a 10-stop neutral density filter for my lenses when I went home for 2 months so I could better capture waterfalls and lakes. I liked how this picture turned out.
Dinner was the same as the previous night: chicken curry with rice. I decided to drag a mattress to the main room and sleep close to the fire for more warmth.
---
For more info on this walk, check out the NZ Department of Conservation's brochure and video.
---
Next entry: Day 3: Waiopaoa Hut to Marauiti Hut