Part of the New Zealand Great Walks Journal
Previous entry: Day 1 – Oban to Port William Hut
Journal entry for April 19, 2015
Distance Hiked: 13.0 km
The one thing I found different on the Rakiura Track compared to other Great Walks I had done was the large amount of birds everywhere. I noticed this when I woke up in the morning and made the short walk to the toilet. I could hear them all over the place.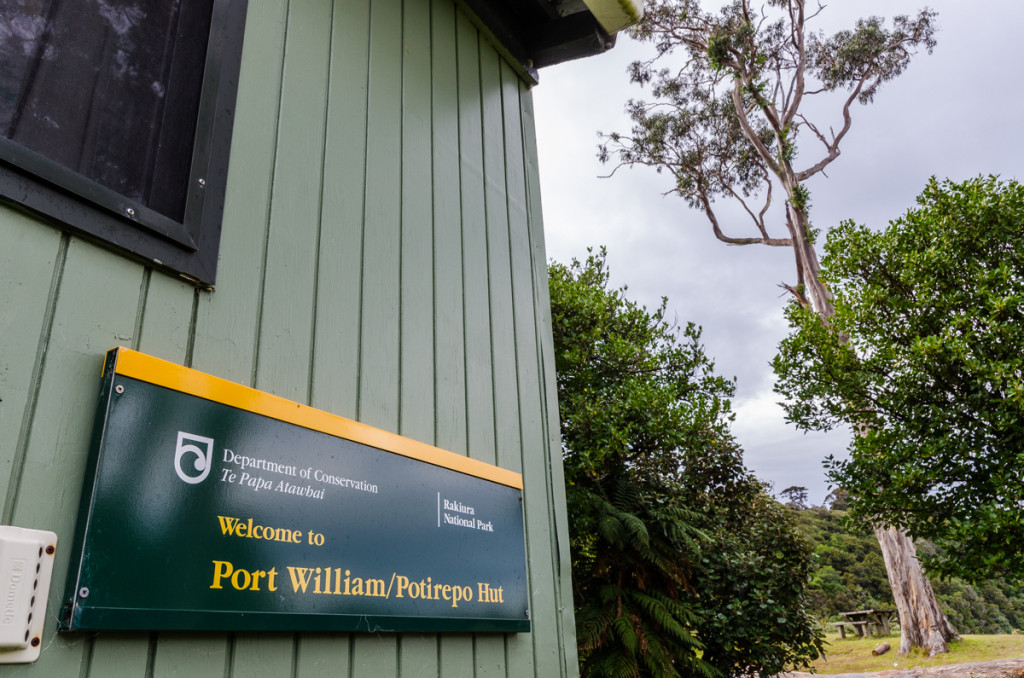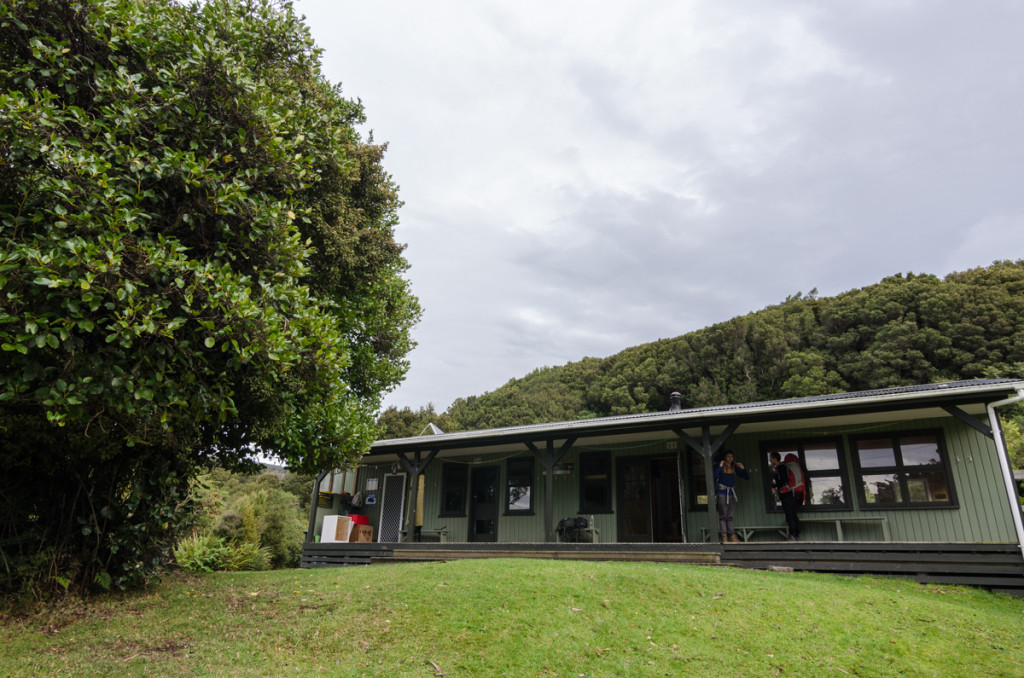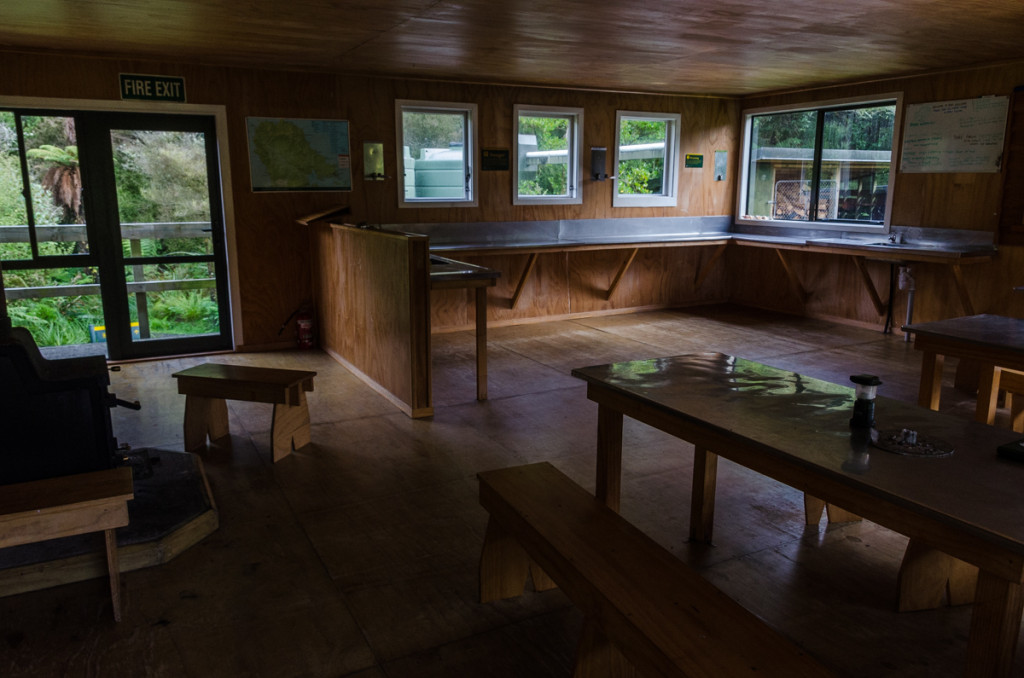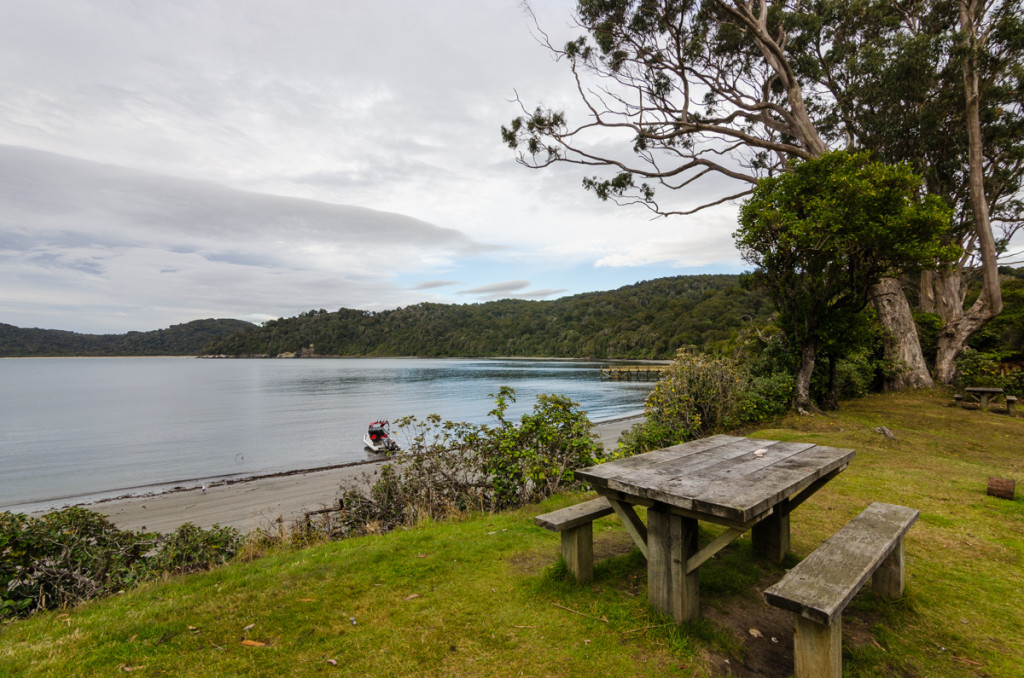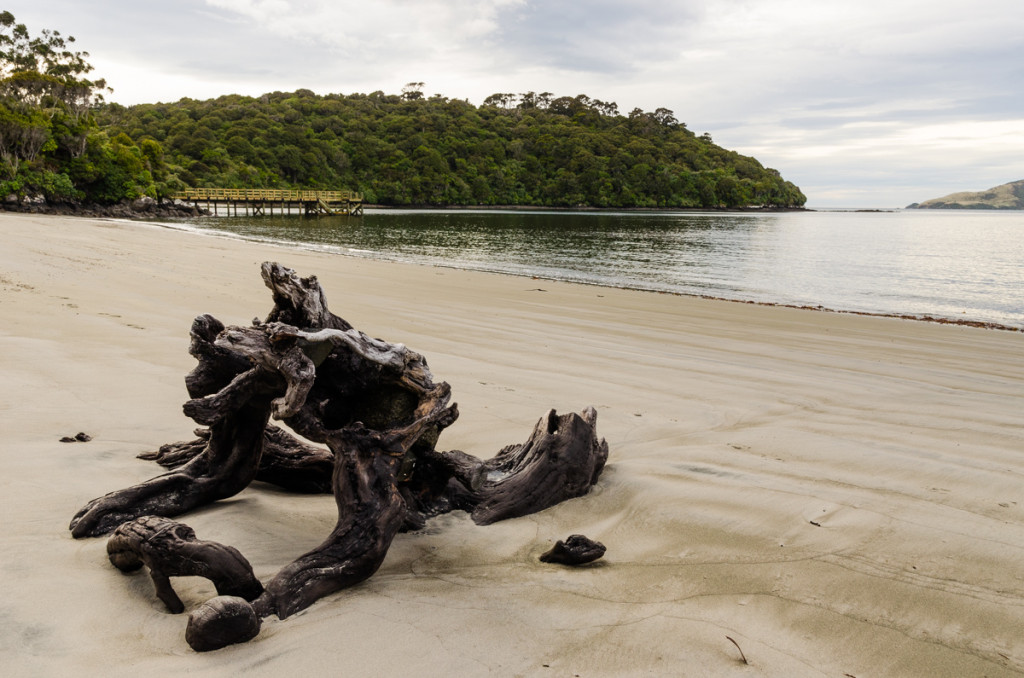 Back on the trail, it took me 35 minutes to backtrack to the junction to continue south on the Rakiura Track. The first hour after the junction was fun, with the forest having a lot of interesting details.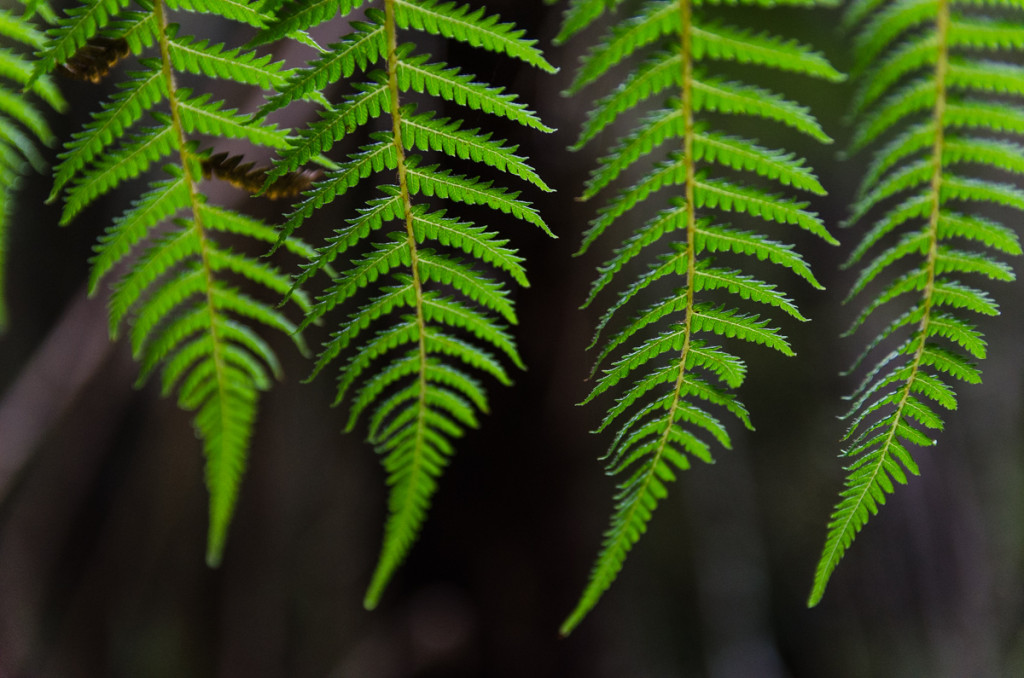 There's also a log hauler left over from the the logging days decades ago.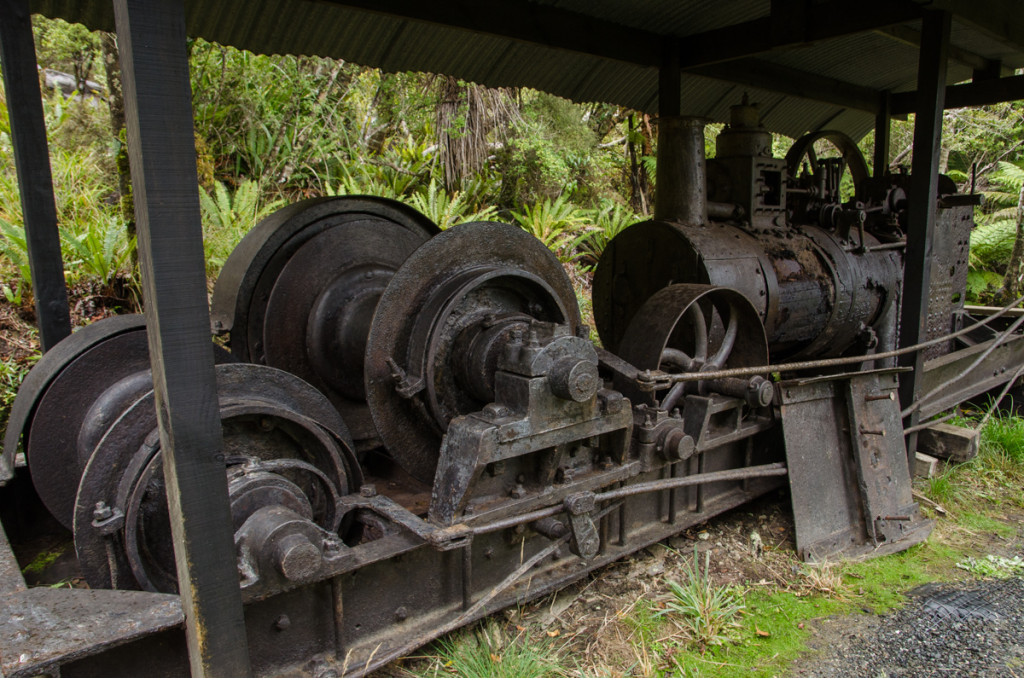 After this section it became a little monotonous. The trail was hilly and didn't offer any expansive views. It drizzled shortly for a couple of minutes, but that was all the rain I had to deal with. I was feeling better than the previous day, and the backpack didn't feel like it was full of rocks anymore. It also got muddy, but that was expected since the Rakiura Track is known for that. Since I hike with sneakers, I enjoyed the mental exercise of trying to find the driest path.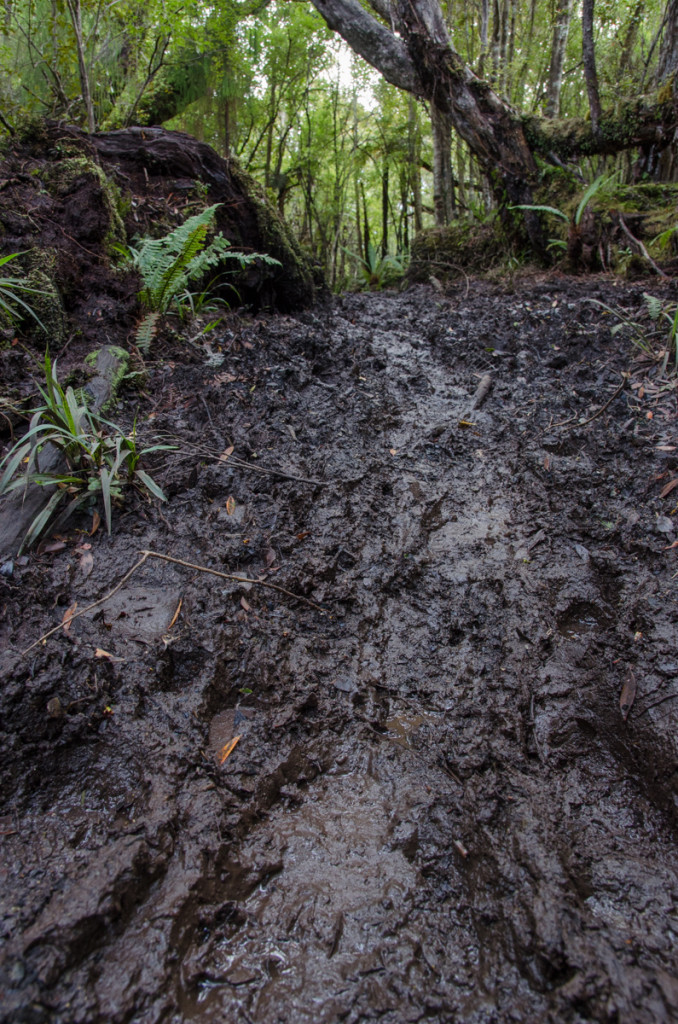 A tree marked the middle point of the entire trail.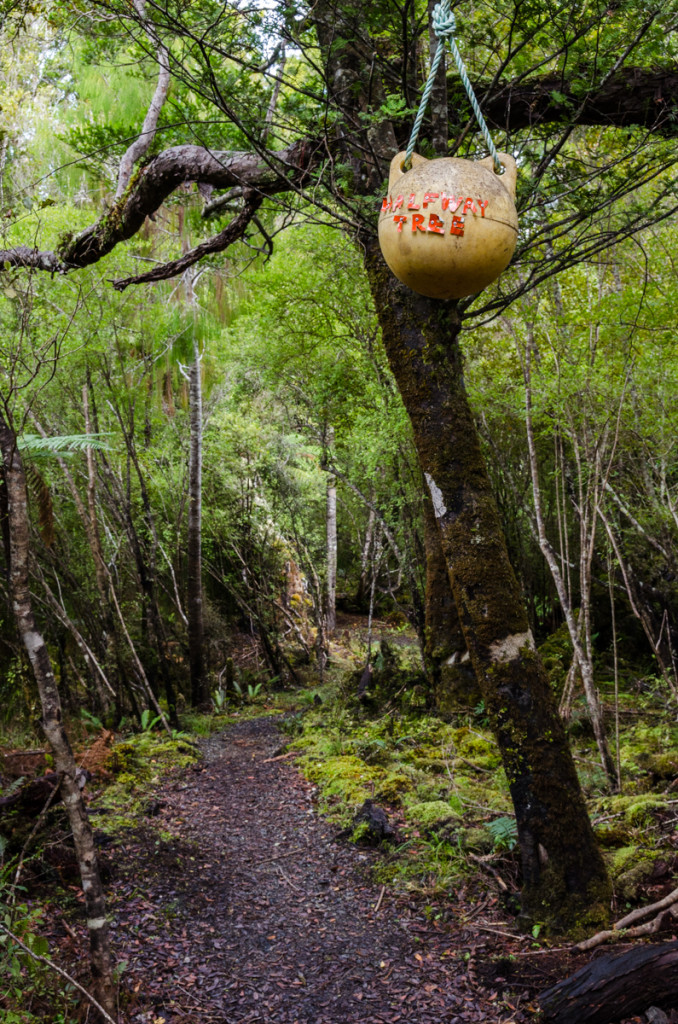 The Department of Conservation brochure said that this section was going to take six hours, but it only took me four to get to North Arm Hut. I shared the hut with the same three people from the previous night. We had a lot of time to kill so we chatted for a while. There are also two short trails to two small beaches around the hut. I went to one of them to take photographs of the sunset.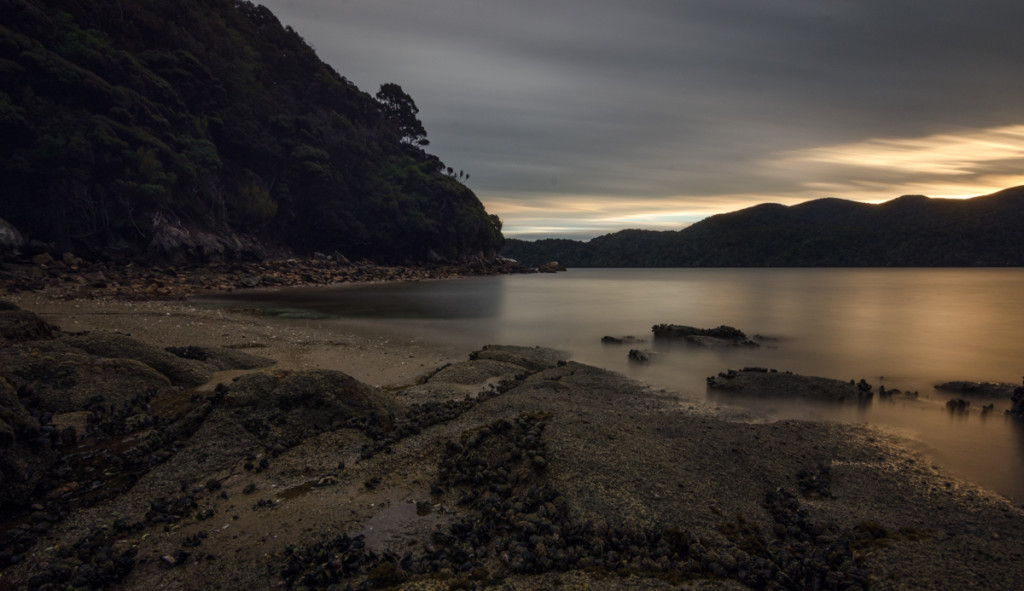 No ranger at this hut. We had a little trouble starting the fire because it was extremely windy outside, creating a vacuum in the fireplace making it very hard to get the fire going in the early stages. But after struggling for a while, we were able to get it going.
---
More info:
NZ Department of Conservation's brochure and video for this walk.
---
Next entry: Day 3 – North Arm Hut to Oban
Part of the New Zealand Great Walks Journal