Previous entry: New Zealand, On The Road Again After a 2 Month Break
Despite being home in LA for two months, I didn't do much advance planning or research on New Zealand until I got here. Unlike for most people, planning and research is one of my least favorite things when it comes to traveling. A few days ago I worked out a rough schedule that would fit the 8 Great Walks I wanted to do in 8 weeks. The schedule is tight and doesn't leave much time for anything else aside from hiking and going from one walk to the next one.
March: Lake Waikaremoana Great Walk and Tongariro Northern Circuit
April: Routeburn Track, Milford Track, Kepler Track, and Rakiura Track
May: Heaphy Track and Abel Tasman Coastal Track
I have a May 18th flight from Christchurch to Sydney, Australia, and although I could change the date if I really needed to, most of the Great Walks should be hiked before May due to weather (except Heaphy, Abel Tasman and Lake Waikaremoana). So time is tight and I have to move fast. Because of this, I decided not to head north to Bay of Islands. I simply don't have enough time. I also saw very little of Auckland, as my second and last day there was spent doing research and buying food for the upcoming hike.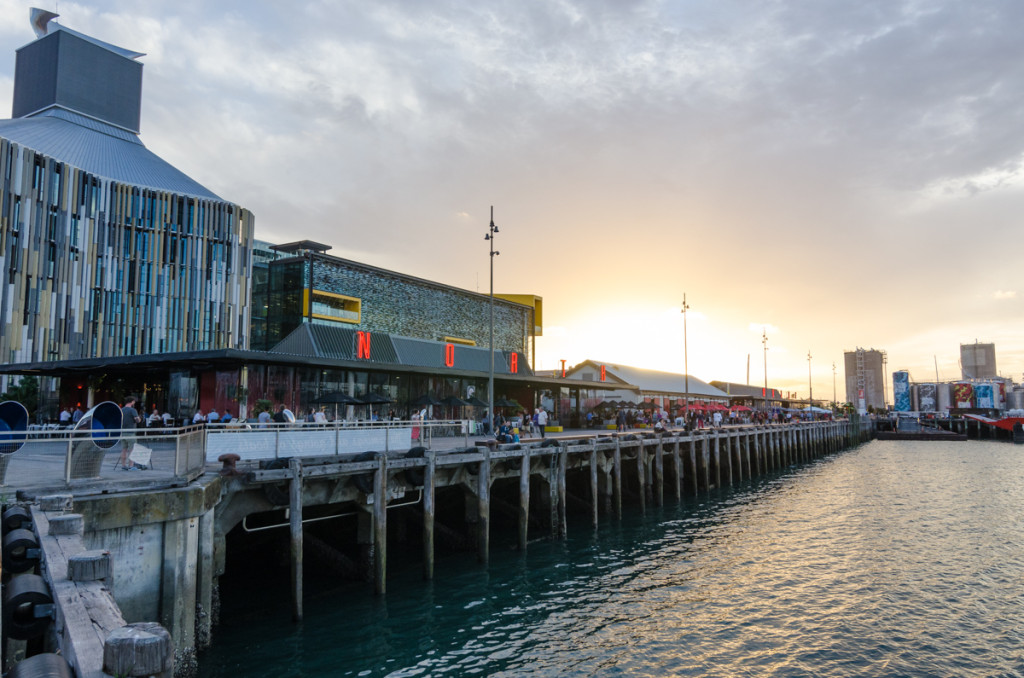 So after two full days in Auckland, I boarded a bus on my way to my first Great Walk: Lake Waikaremoana. It is pretty remote, and to arrive there form Auckland I had to first take a 7-hour bus to the coastal town of Napier, where I stayed for the night.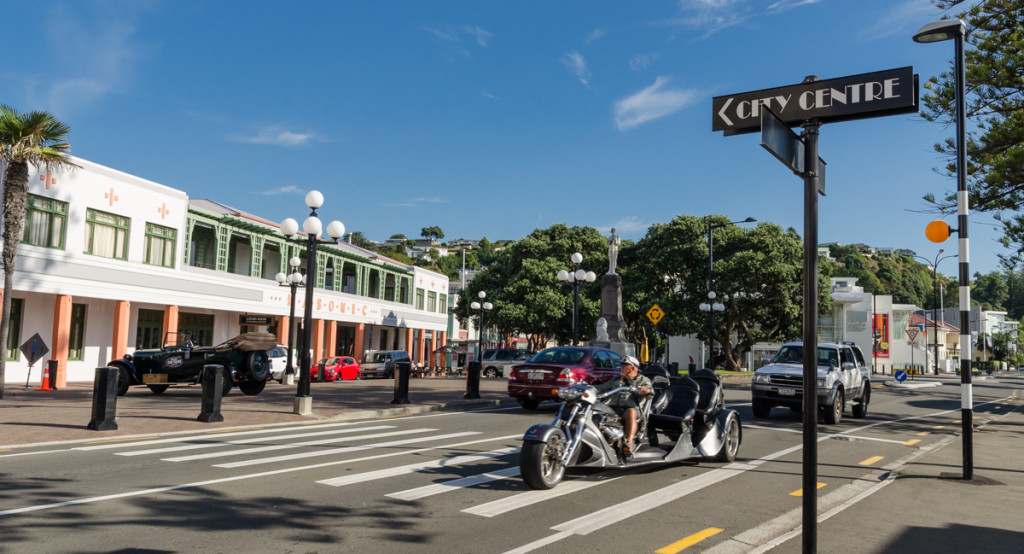 The next day I boarded another bus to Wairoa, where I was picked up by a car from Big Bush Holiday Park to take me to their facilities. I had arranged to stay at their place that night and the night after I finished the 4-day trek. They would also take me to the trailhead, pick me up at the other end by water taxi after four days, and drive me back to Wairoa the day after that. The total cost was 210 NZD.
I had checked the weather forecast a couple of days before and rain was to be expected, but I had no idea it was a category 5 cyclone named Pam.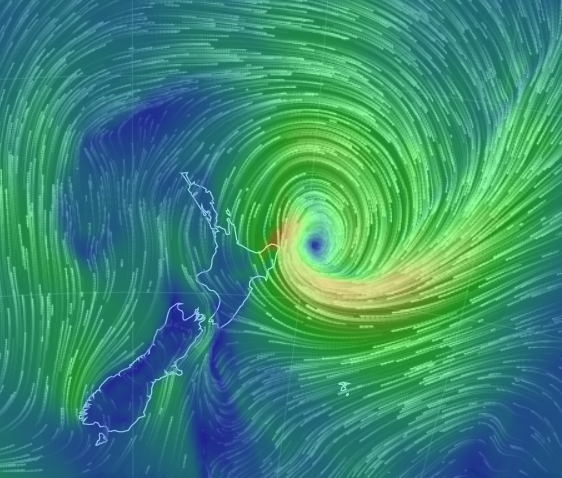 When he picked me up at Wairoa, the owner of Big Bush suggested that we check the weather the next morning and make a decision then about whether to delay my start date or not. I was supposed to hit the trail Sunday morning, it is now Monday night and it is still raining non-stop. The cyclone died down a lot and did not directly hit NZ, but they still forecast strong wings and rain for the rest of tonight, and maybe well into tomorrow.
There's not much to do here except watch movies and read books while I wait for good weather to arrive. I have realized two things: 1) the weather in NZ is unpredictable 2) I would probably have to change my tightly planned schedule often, which means that I could miss one or two Great Walks.
Next entry: Lake Waikaremoana Great Walk Day 1: Onepoto to Panekire Hut