Previous entry: Preparing for The Great Walks and Waiting Out Cyclone Pam
Journal entry for March 17, 2015
Distance Hiked: 9.0 km
The plan was to start this hike on the morning of Sunday March 15, but because of the threat of what was left of Cyclone Pam arriving to New Zealand, I waited until Tuesday to finally get on the trail. The cyclone ended up being just a light but constant storm.
On Tuesday morning the temperature was a bit chilly but pleasant. The skies were overcast but at least the rain had finally stopped after 2 days. The people at Big Bush Holiday Park dropped me off at the trailhead and off I went.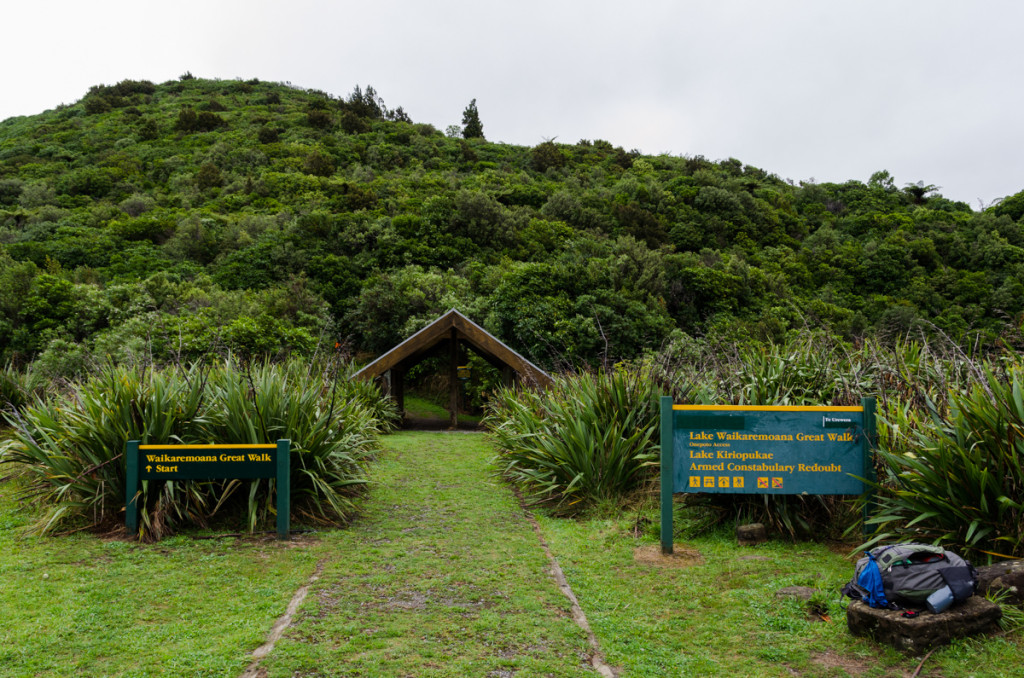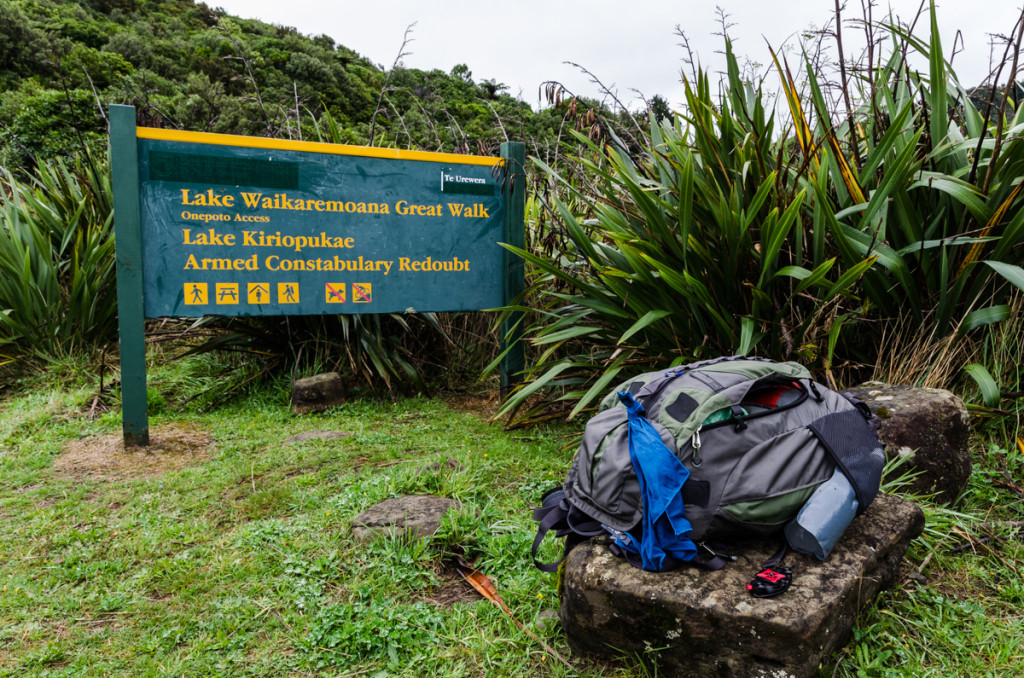 The trail starts off with a steady climb. There's a 20 minute side trip to Lake Kiriopukae which I decide to do. Not much to see at the actual lake, except some interesting rocks around it.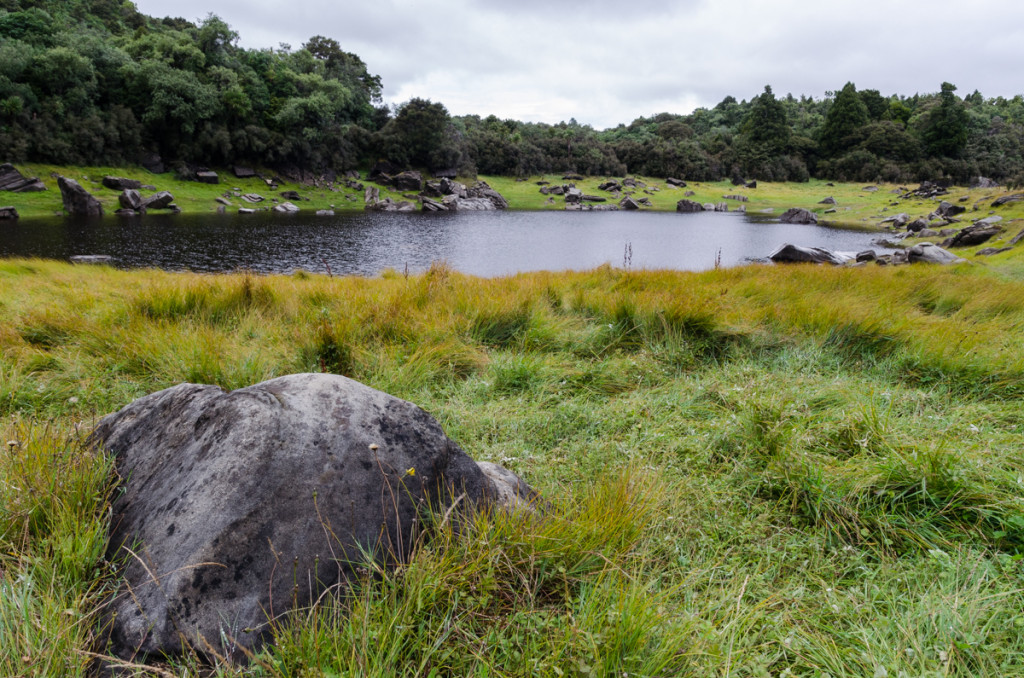 The climb continued. In fact, the entire first day was spent going uphill to Panekire Hut. The first hour or so through the forest wasn't very exciting until I arrived at a clearing which provided a fantastic lookout.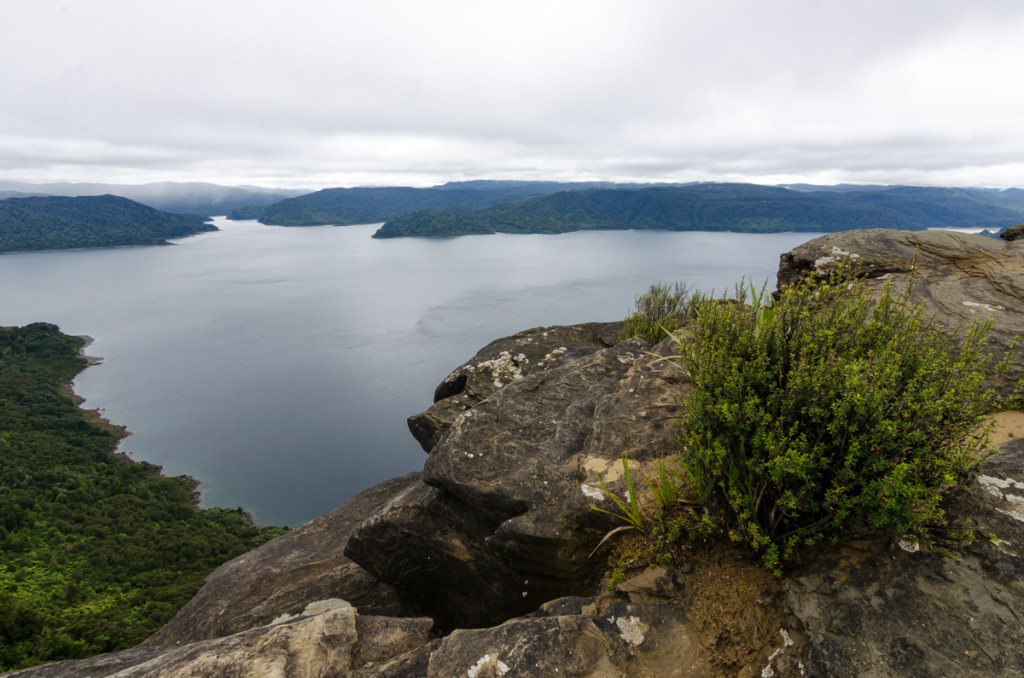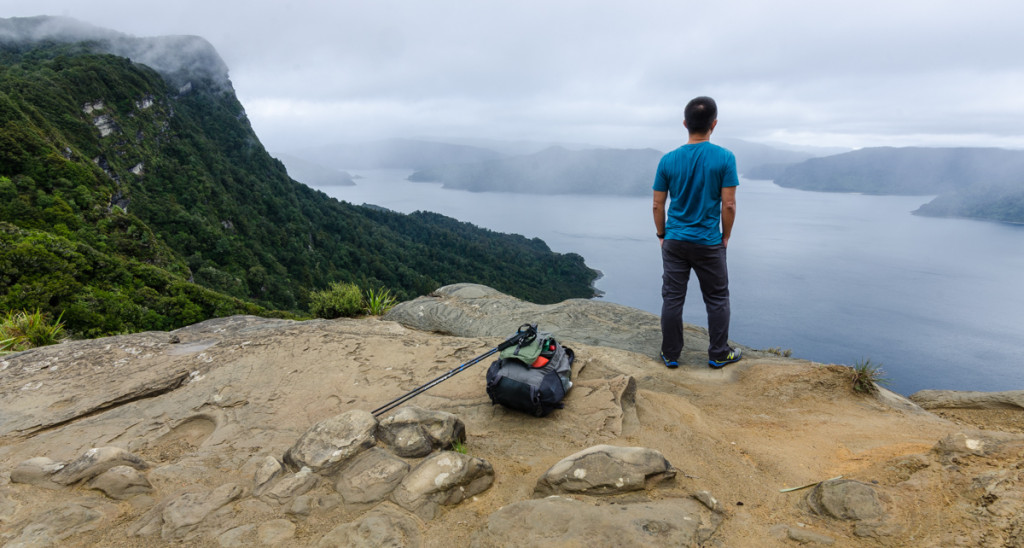 The forest then goes from ordinary to spectacular, the kind you see in fantasy movies. The trees, the green moss on them, the ferns, the colorful wild mushrooms. I had to stop many times just to process all this beauty. I also had to stop often because I wasn't in great shape. The last time I had hiked was over two months before in Patagonia.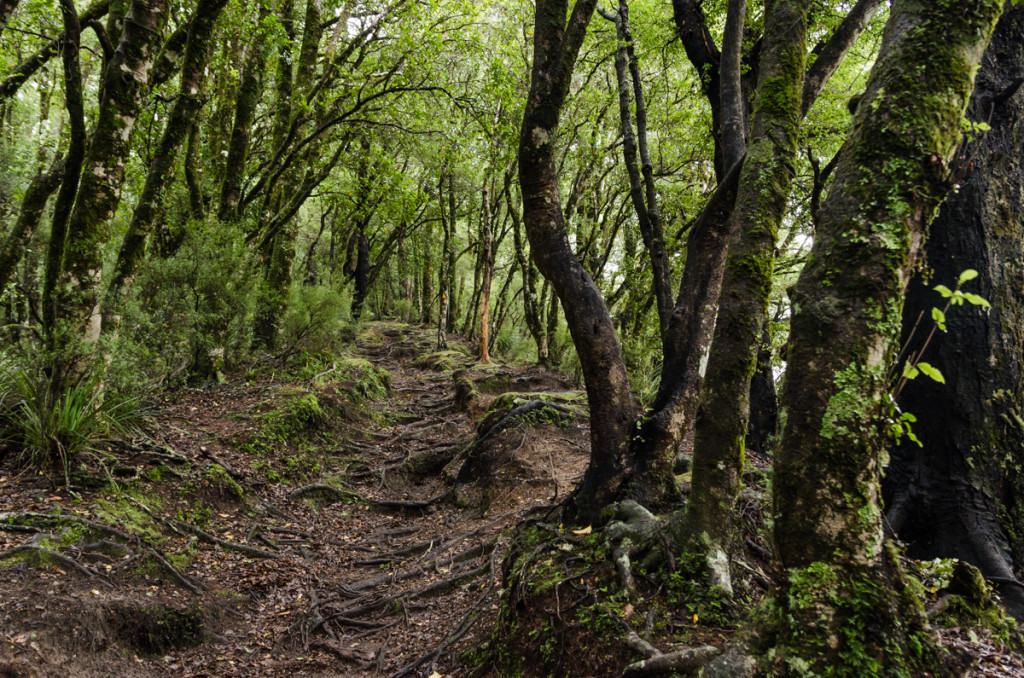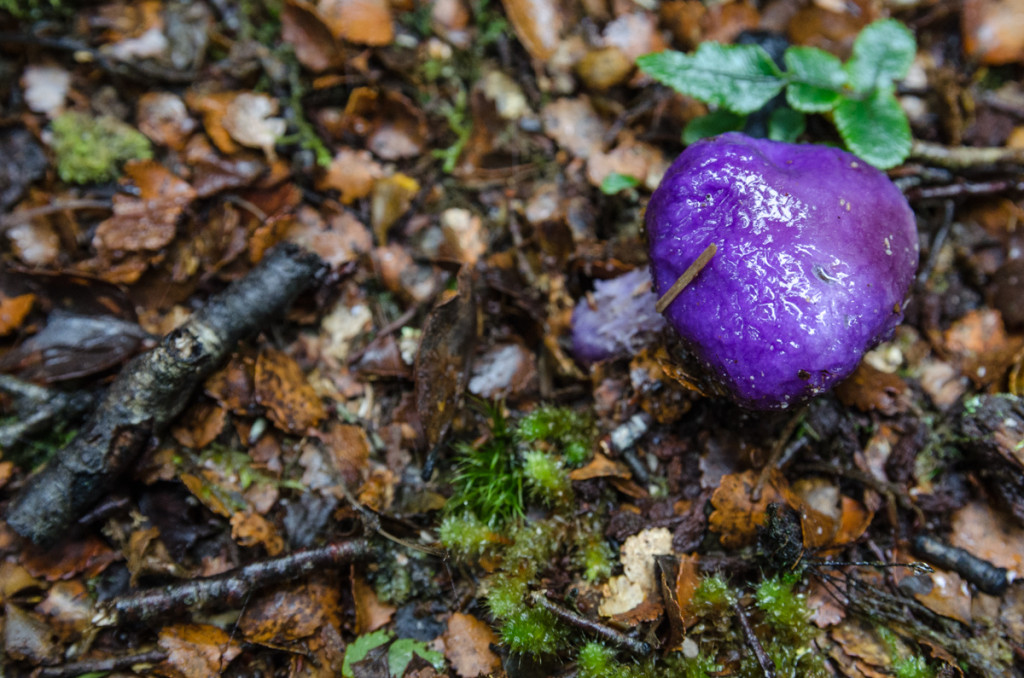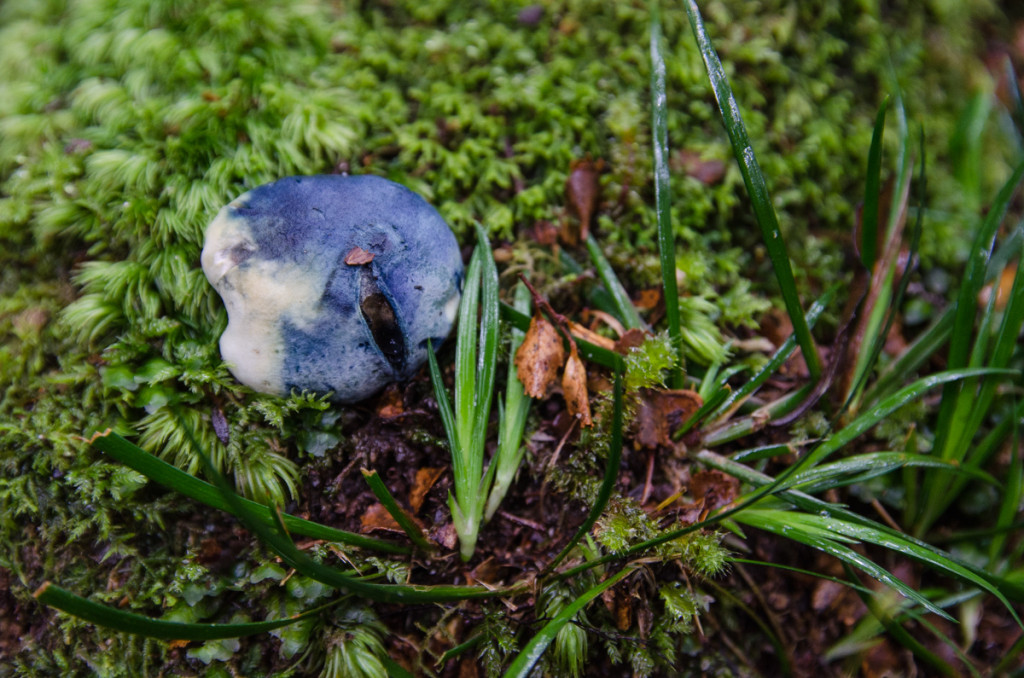 It started drizzling about two hours into the hike. It was very light and the deep forest shielded me from most of the water, so I didn't even bother putting on a rain jacket, or the cover for my backpack.
This was my first time hiking with the Peak Design CapturePro Clip to carry my DLSR, and for the first time carrying the camera wasn't a pain in the ass. I used the clip on my backpack's shoulder strap and didn't feel the weight of the camera at all. On previous trips I would either carry it using the camera trap, and when that became annoying after a few hours, I would just put it away in my backpack. Once that happened, I would often get too lazy to stop, get my pack off my back, open it, and get my camera out every time I wanted to take a picture. I was very happy to finally find a solution to this problem.
The trail on this first day was great and very well maintained. No large rocks or tree roots to maneuver around. There was almost no mud considering that it had rained for two days straight. Wooden bridges all have a metal or plastic netting thing on them to prevent you from slipping. I hiked at a leisure pace and got to Panekire Hut at 4pm, 5 hours after I started.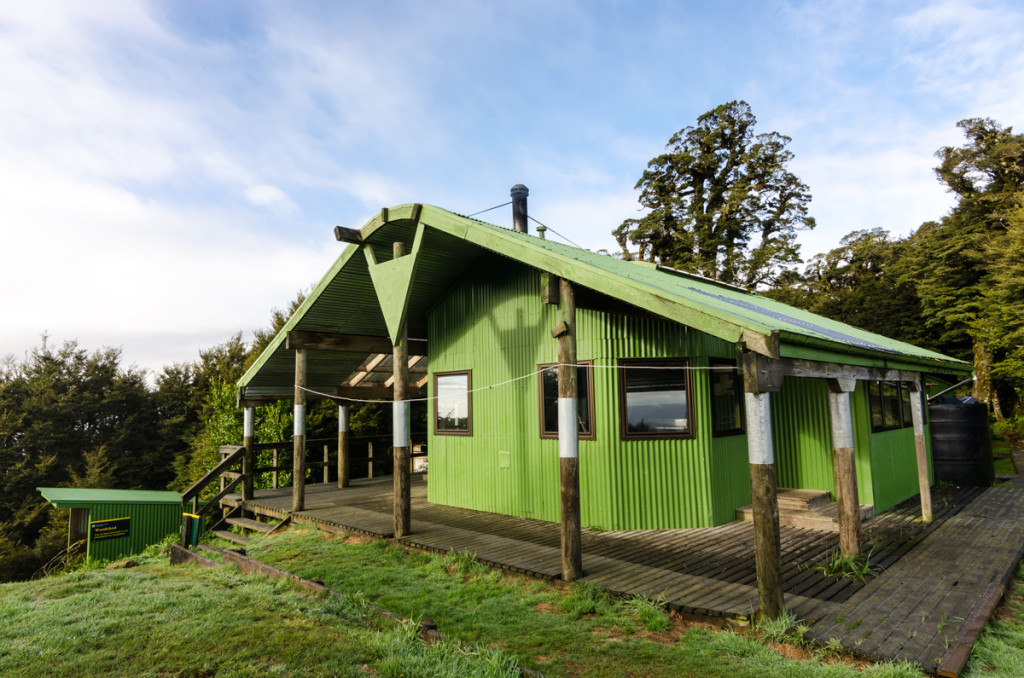 This was my first time staying in a hut and I was very excited. New Zealand is famous for having hundreds of these huts all over its hiking trails, allowing people to enjoy multi-day trips to nature without having to pack a tent. They all differ in size and features, with the ones on the Great Walks usually being of higher standard and more expensive. On this trek, they cost 32 NZD per night. This one had running water, a fireplace, bunk beds with mattresses, a woodshed outside with firewood, and toilets. No gas stoves though, so you need to pack a stove and fuel.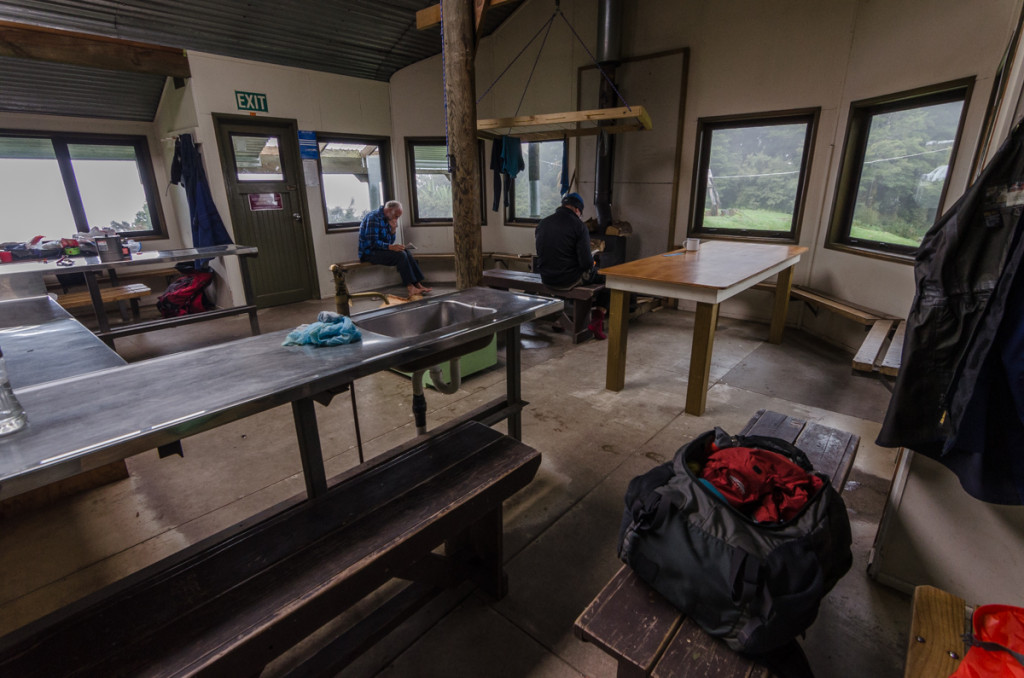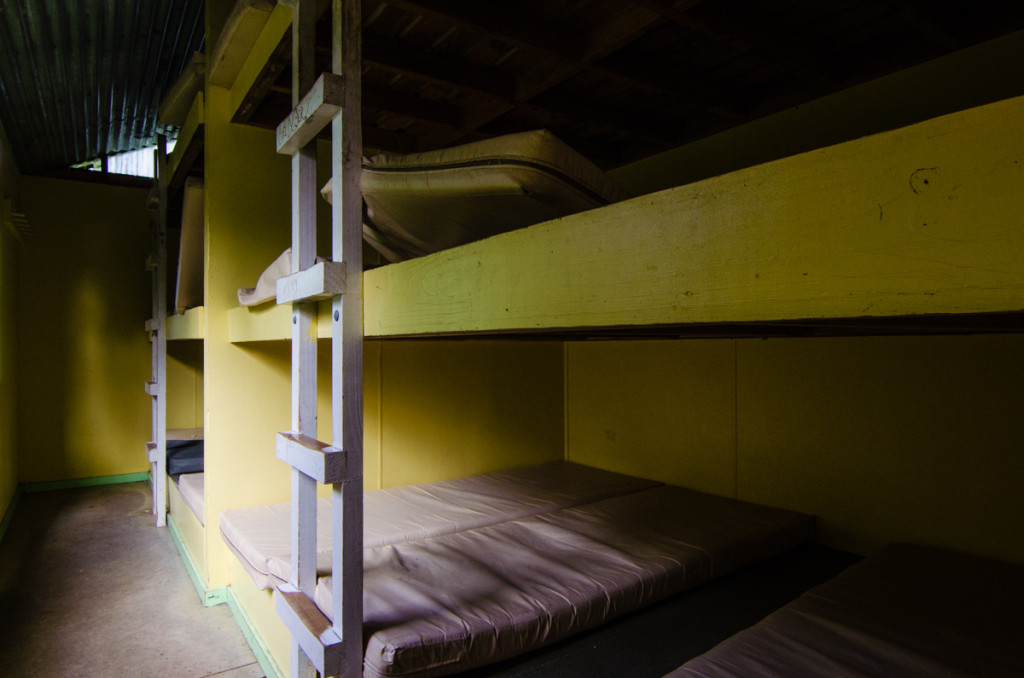 When I arrived at the hut, two older gentlemen from New Zealand and Australia were already there. I enjoyed chatting with them for the rest of the day. Later on, a group of four Malaysians arrived, and we would be the only ones staying there that night. The hut is supposedly in an area with great views of Lake Waikaremoana, but once it started drizzling in the early afternoon the lake was covered in mist and clouds. You couldn't see it at all.
For dinner, I boiled some water to heat up this chicken curry with rice thing I had bought at the supermarket. It wasn't dehydrated so it wasn't not super light. The taste, however, was pretty good and at NZ$5 each serving, it's a pretty good deal. You put the plastic containers directly in your pot as you boil the water to heat up the contents inside.
I went to bed around 9pm. The bunk beds were split into two rooms. The older guys took one room and the Indonesians decided to sleep in the main room close the fireplace because their sleeping bags were not warm enough, so I had the other room all to myself.
Despite being out of shape, it was a relaxing first day of hiking in New Zealand. For a long time this was going to be my first destination for my RTW trip. The idea of hiking these Great Walks motivated me for all of those years of working hard and saving for this trip, so I was happy to finally be here and making it a reality.
---
For more info on this walk, check out the NZ Department of Conservation's brochure and video.
---
Next entry: Day 2 – Panekire Hut to Waiopaoa Hut