Show More Posts
Torres del Paine W-Circuit Day 3: Campamento Italiano to Mirador Britanico to Refugio Los Cuernos
Part of the Torres del Paine W-Circuit Journal
Previous entry: Day 2 – Refugio Grey to Campamento Italiano
When we arrived at Campamento Italiano the previous day, the sign for Mirador Britanico had a extra sign on top of it saying that it was closed due to bad weather. Apparently, when the weather is very bad they close it for both safety reasons and also because you can't really see anything up there. As we woke up late on the third day, I was glad to find that the "closed" sign had been removed.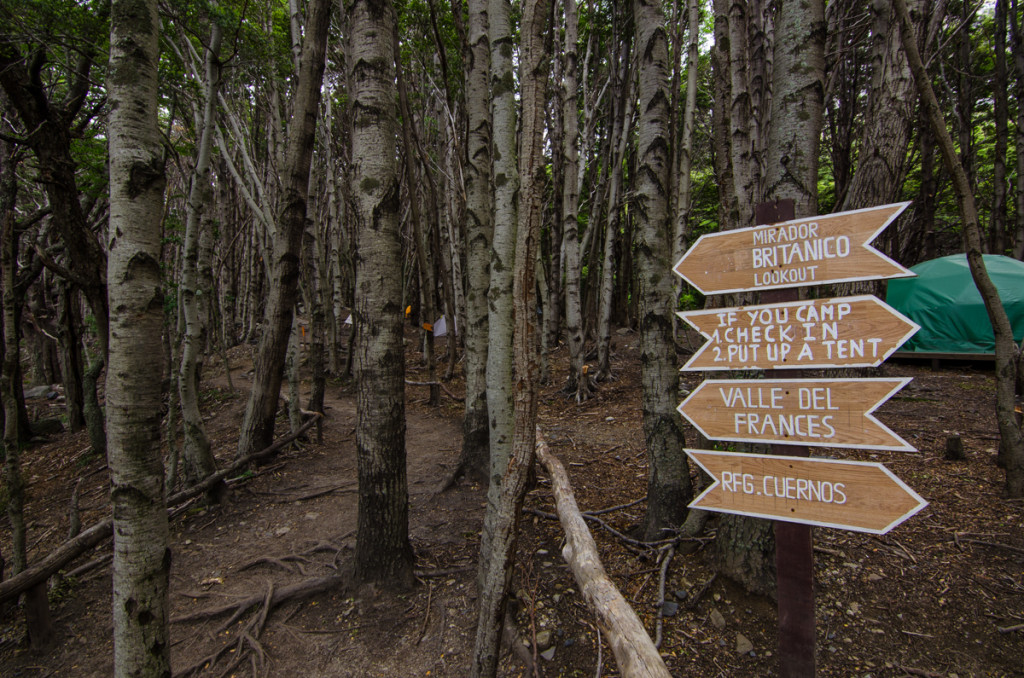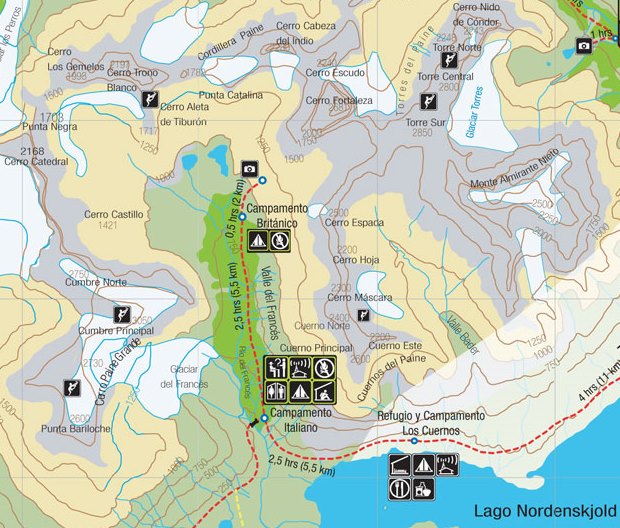 Going up to Mirador Britanico (the middle part of the "W"), requires an extra 6-hours round trip of hiking from Campamento Italiano. I wasn't going to miss out on it since we should consider ourselves lucky that the weather was nice that morning. The trail is mostly uphill. Nothing too extreme but it gives you a good work out. You go though a couple of nice lookout points.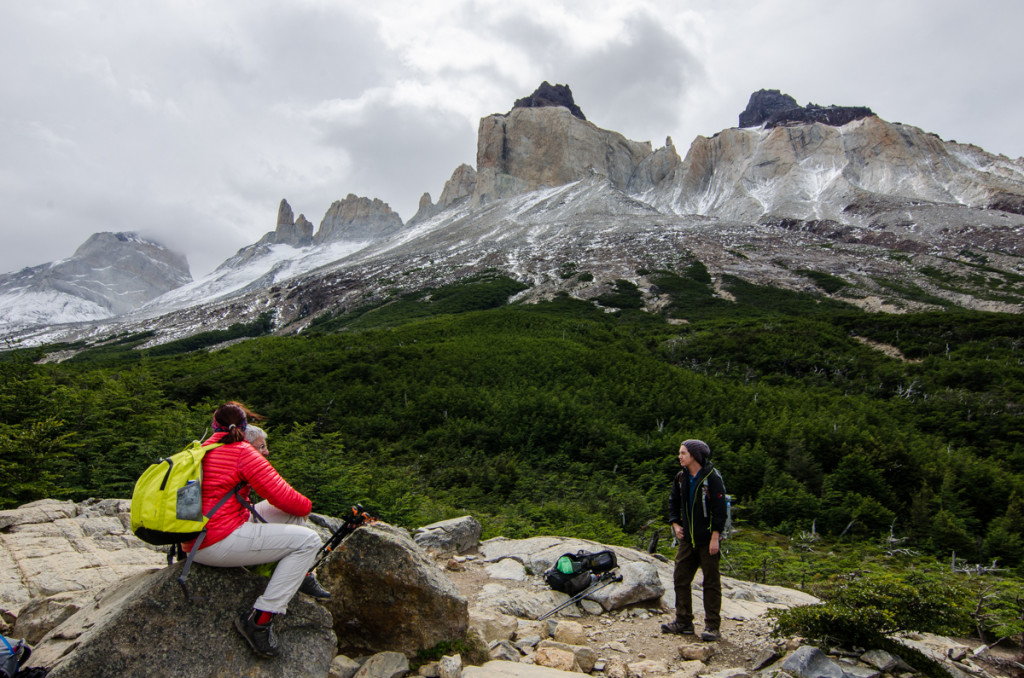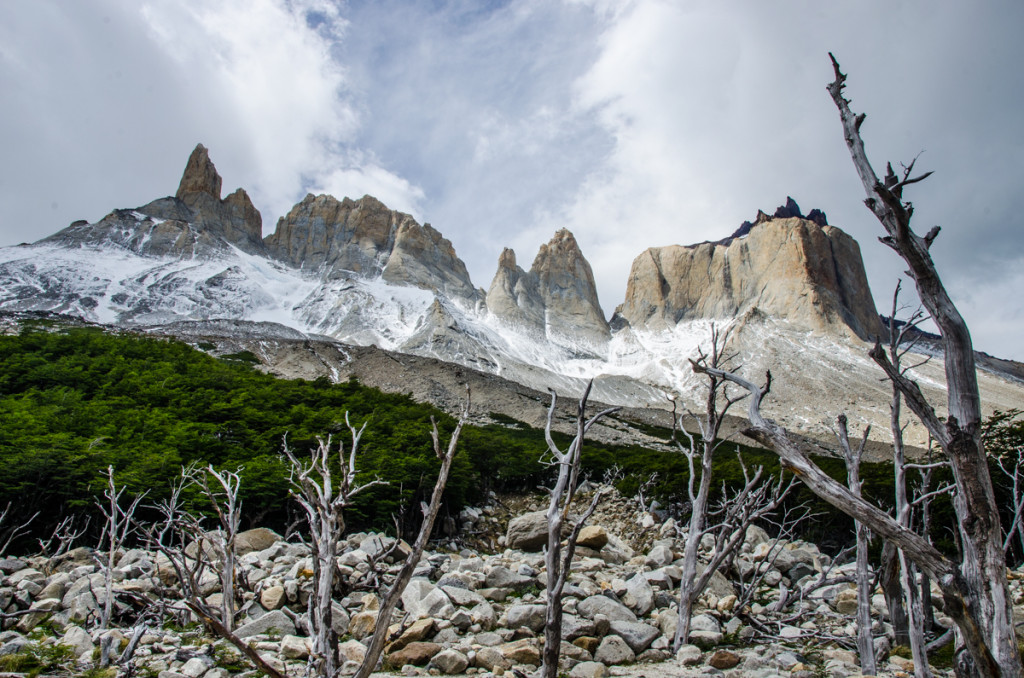 When we got to Mirador Britanico, I saw perhaps the prettiest scenery I have seen in my life. It was 360 degrees of mountain peaks, glaciers, and vivid green trees. Truly a sight to behold.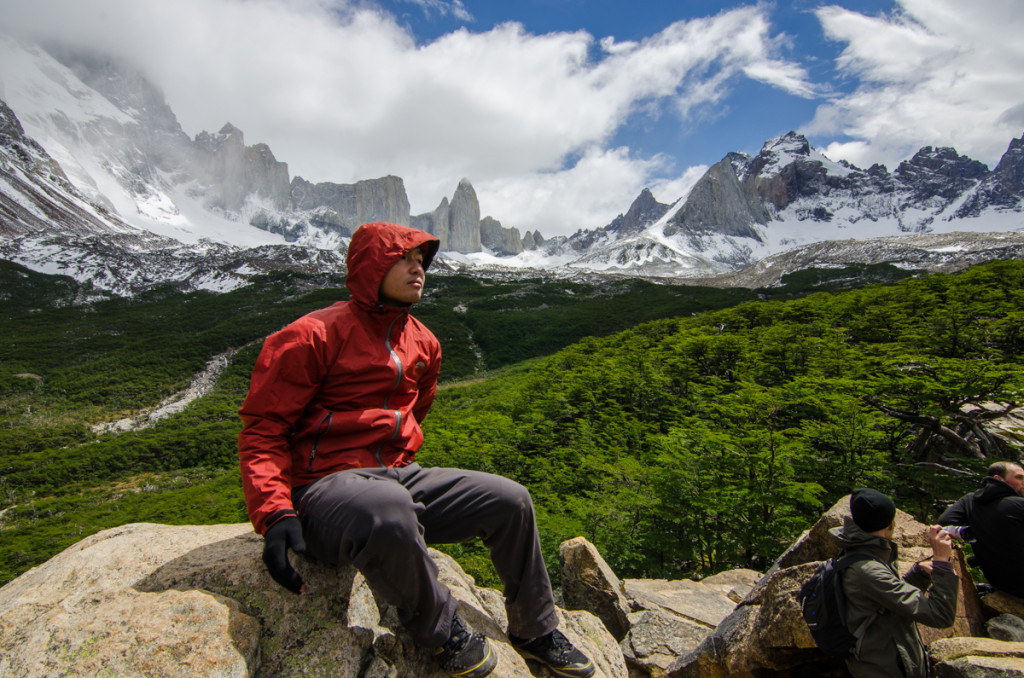 As John was talking the picture above, I slipped a bit and almost fell off the cliff. This peak was surrounded by people and they all gasped for a split second. I didn't realize at the time but looking around the peak later on I realized that had I fell off it, I would probably not be writing this right now.
As we backtracked our way back to Campamento Italiano, my knees took a pounding. It is always harder for me to go downhill. We had left the tent and big backpacks back at the camp. As we were packing everything up, I realized that I had lost my tent pouch which I had let out to dry the night before. The wind probably carried it away. Another item lost on this trip (more on this in a future post).
We still had another 2.5 hours to Refugio Los Cuernos. This section seemed long. The wind was strong at times and you could see the water from Lake Nordenskjold go airborne. I was tired and didn't bother taking any pictures.
Refugio Los Cuernos had so many people that it felt like a big party. It is also within a private land section of the park, so prices are more expensive. After checking in and paying for our tent sites, I went to take a shower and by the time I realized that there was no hot water, I was already naked and half of my body was wet. I proceeded to briefly wash the "important" parts and dry off.
For dinner, I tried cooking some instant soup with cous cous added in them. It didn't taste as bad as I had expected.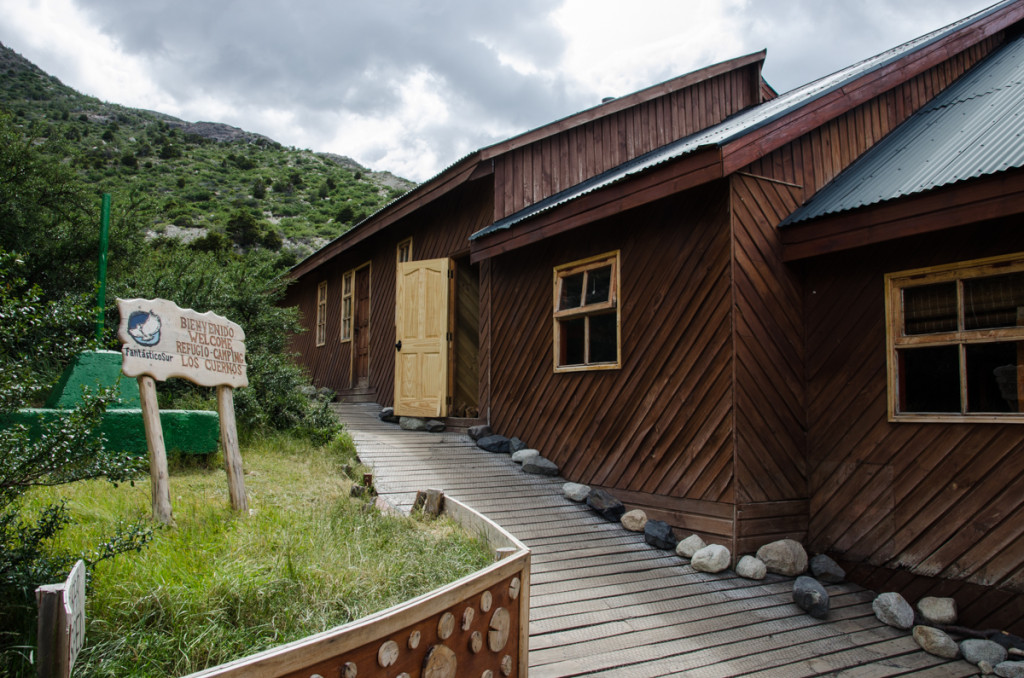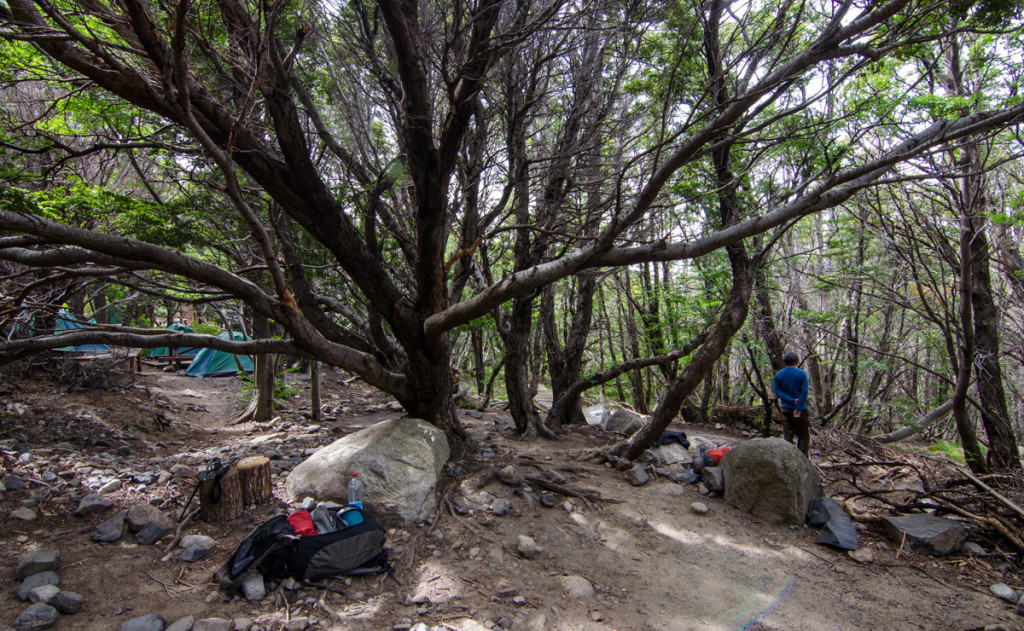 We were able to find a nice site away from the noise and the crowds. It was pretty shielded from the wind as well.
Next entry: Day 4 – Refugio Los Cuernos to Campamento Chileno
Part of the Torres del Paine W-Circuit Journal