I arrived in Chile via an overnight flight from Medellin with a short stopover in Bogota. The kind of flight that is not long enough to get any decent amount of sleep. As we approached Santiago, the captain told us to look over the left for the majestic Cerro Aconcagua, the highest mountain in the western hemisphere at 22,841 feet (6,962 m). At the beginning of this trip I had a desire to hike to the top of it, it being one of the easiest 22,000+ foot peaks you can reach without any technical climbing. As the months went by and I realized that both my knees were getting worse with every hike I did, I slowly gave up on that idea. I injured my left knee 2 years ago, never saw a doctor because I didn't think it was serious enough. I tried to played soccer twice since then and failed, and I have felt at least 10 "pinches" while doing different hikes during this trip. Sometimes it wouldn't swell at all afterwards, sometimes it would a little. I'm convinced now that it won't heal itself, that it'll require some sort of surgery. My other knee had an ACL replacement surgery 13 years ago. It has been strong and functional ever since, but for the last year or so it would get sore during and after exercising or hiking. It still feels stable though.
In Santiago I was to stay with Celeste, a Chilean girl I had met through Couchsurfing events in LA. Once she found that I was backpacking through South America, she was kind enough to offer her living room couch for me. I arrived at 6:30am to the airport and took the Centropuerto bus to the city center. From there it was a few blocks walk to Celeste's house. I was welcomed by her amazingly warm family who treated me like one of them since the first minute.
I went out for a walk around the city. My first destination was the The Museum of Memory and Human Rights. I think it's always good to get some background history of the city first so that the things I visit and see later can have a context. The museum tells the story of the military government and it's effect on the people and the country. Interesting and depressing at the same time. Afterwards I walked to the financial district and then to Mercado Central. I was so tired that I was almost falling asleep while walking, so got a Starbucks coffee for the first time since I left the US.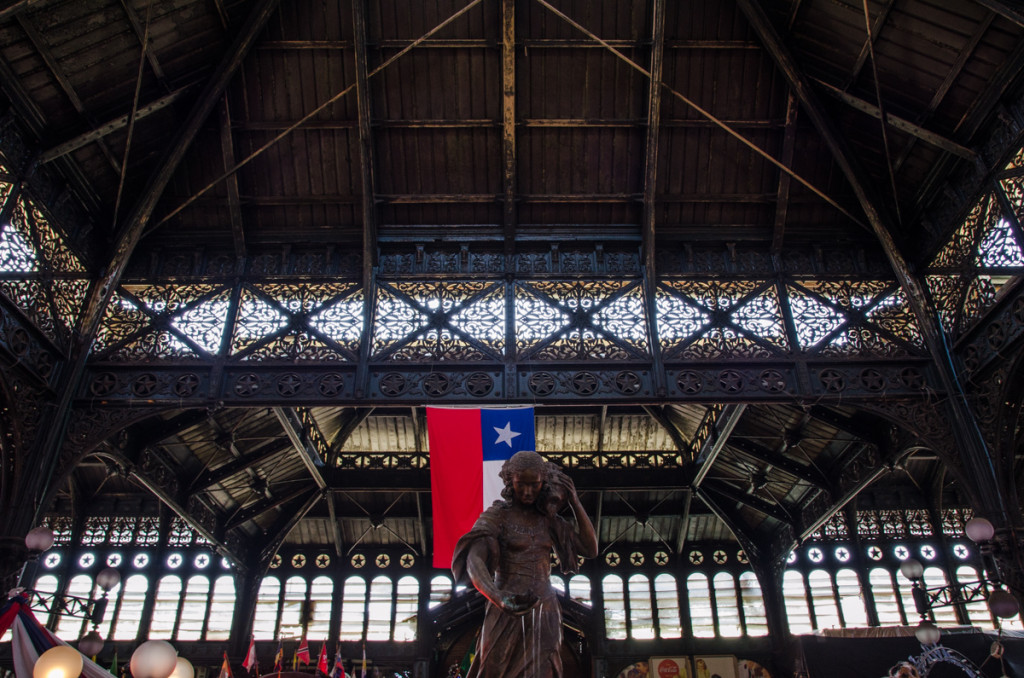 Back at Celeste's place I had dinner with her family, and watched on TV how my beloved River Plate won the Copa Sudamericana.
The following day I visited Cerro Santa Lucia and Centro Cultural Gabriela Mistral. I met with Celeste after she got out of work and we went to a hip local bar where I tried a Piscola (Pisco + Coke) for the first time.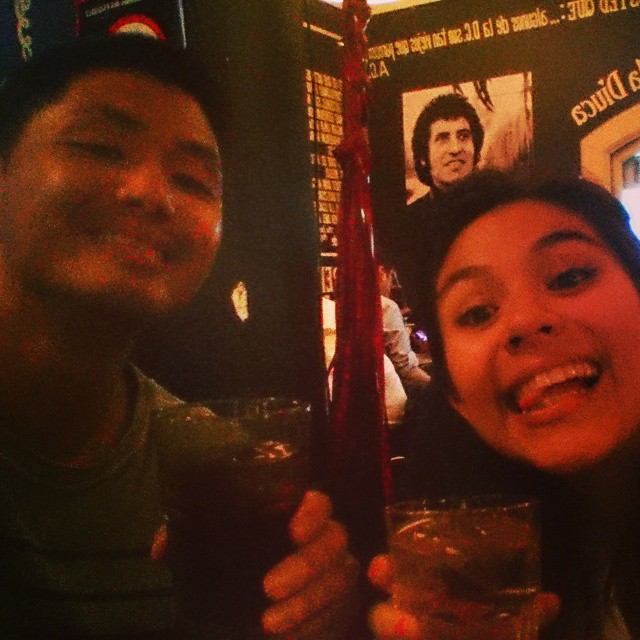 The next day I took the bus to Valparaiso. The city is really beautiful with it's hills, funiculars, and street art. After so many months traveling I've become somewhat desensitized, and it was nice to be surprised by its charm.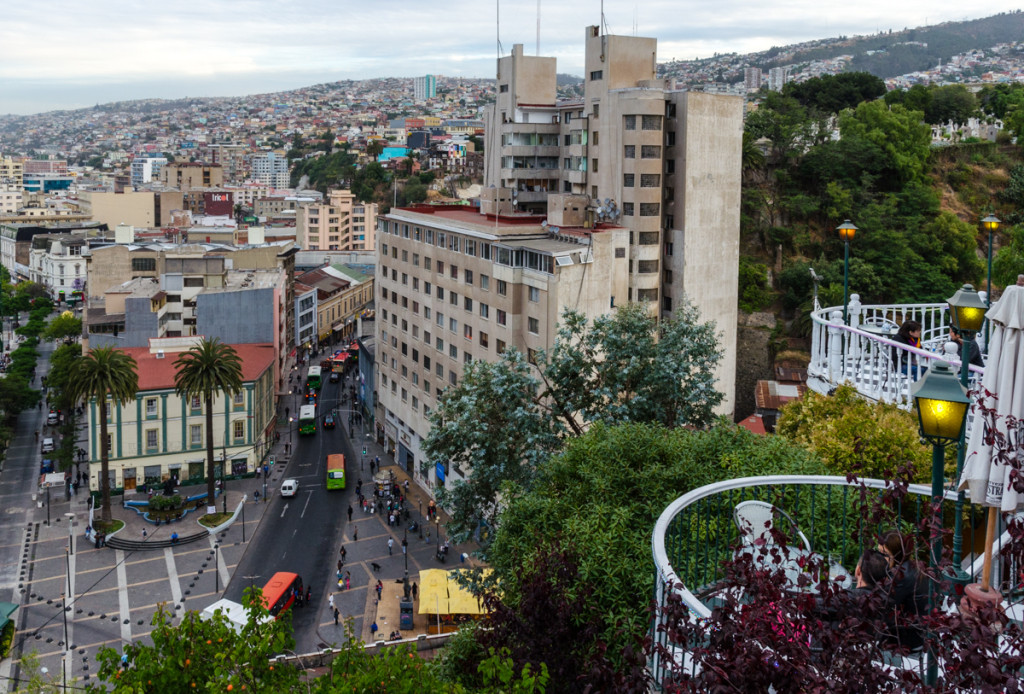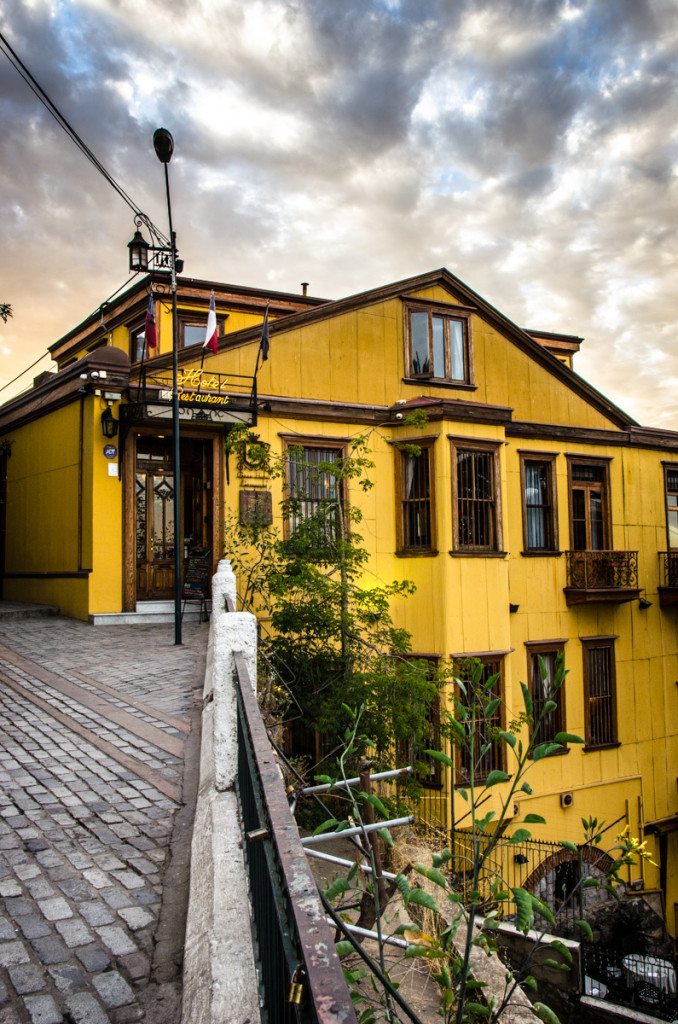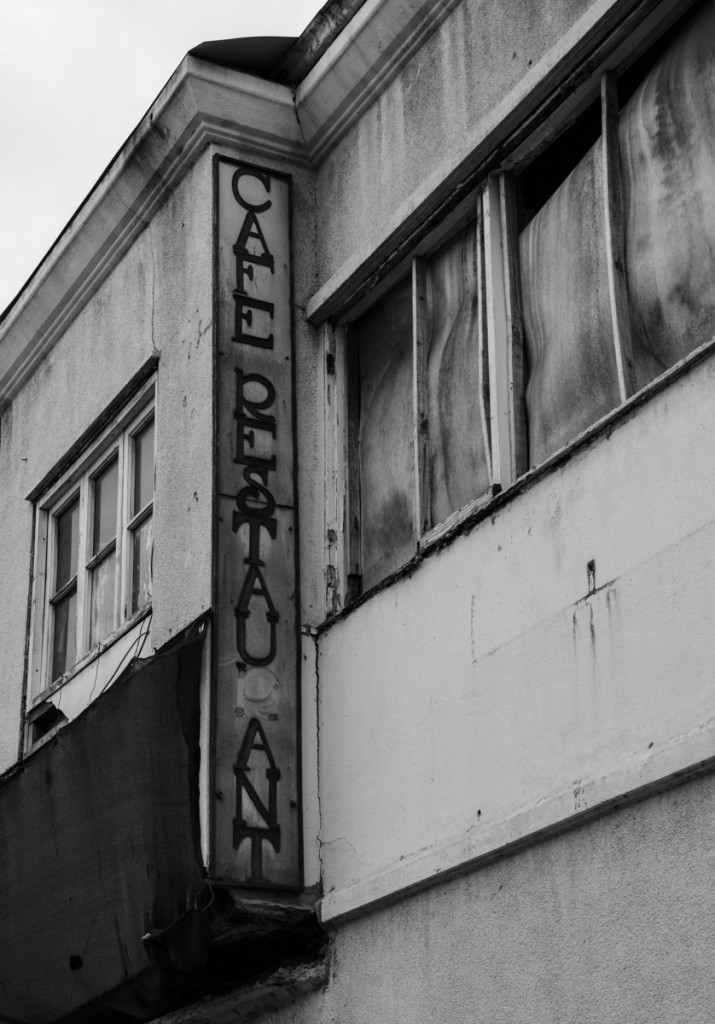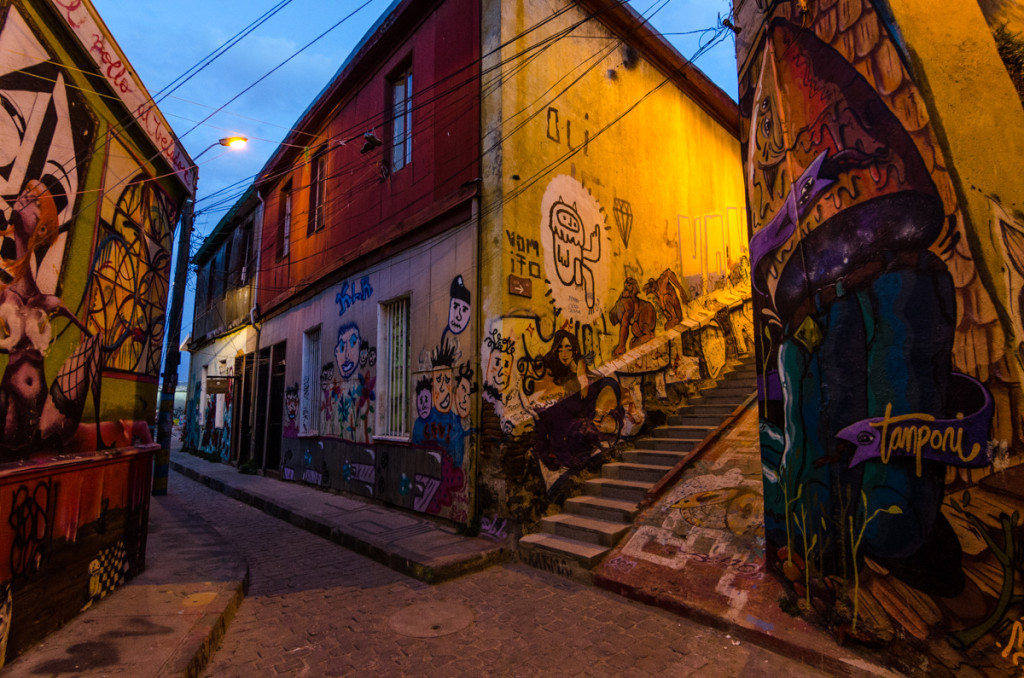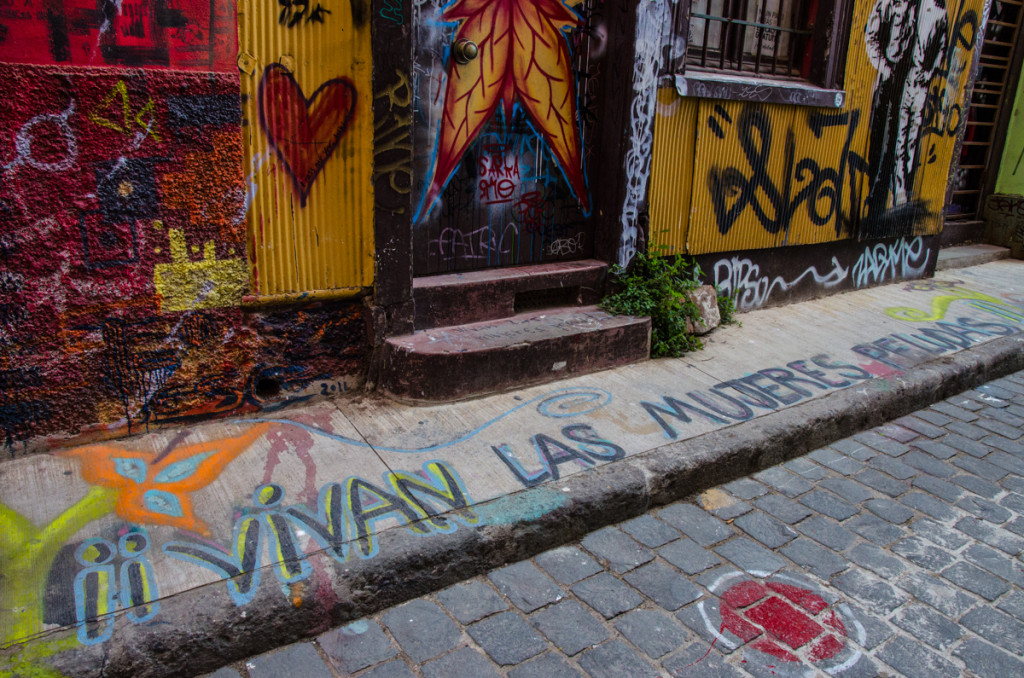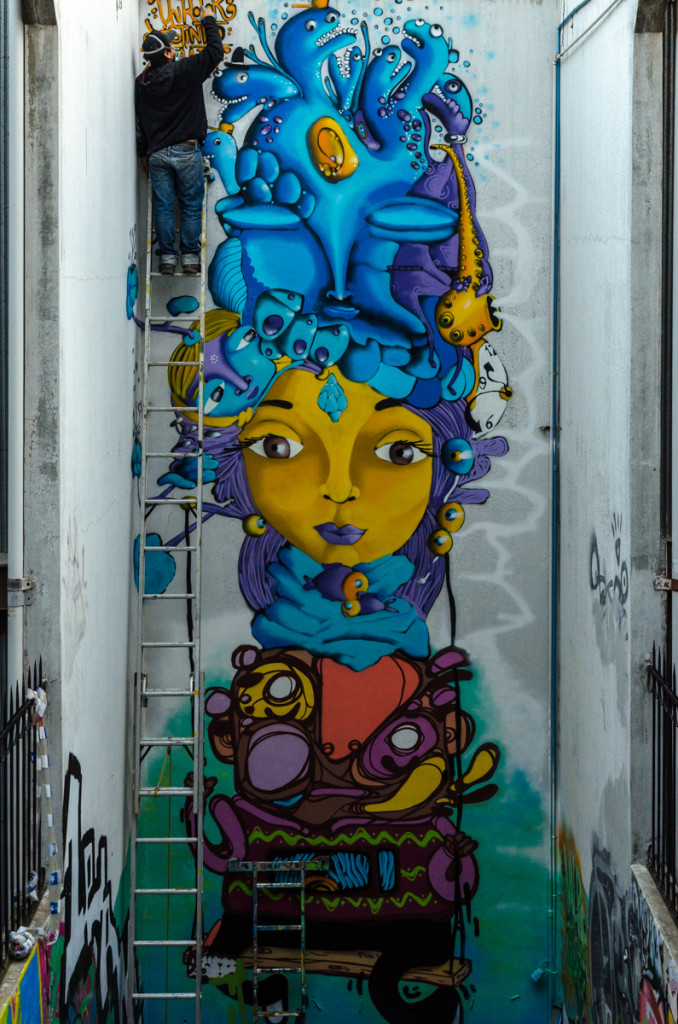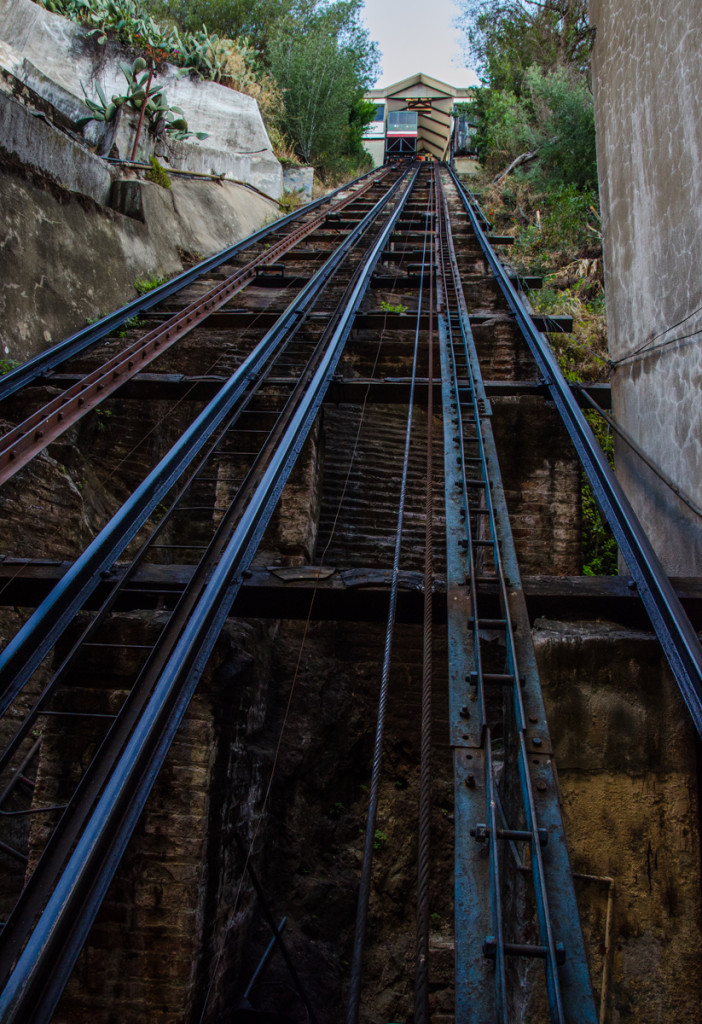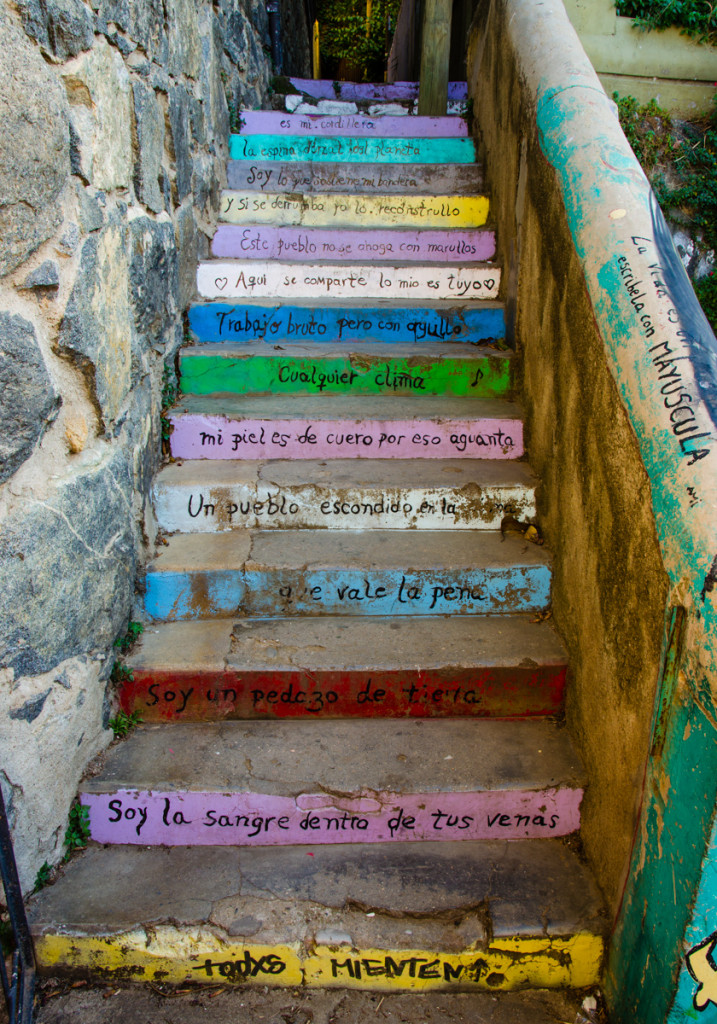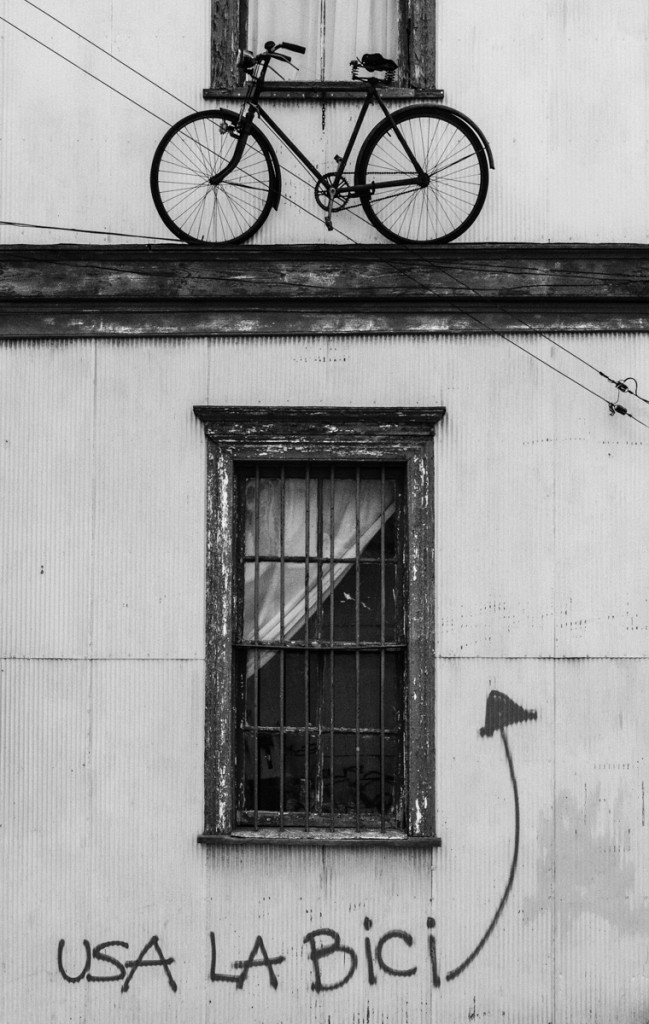 I stayed in Patapata Hostel and it had a very good vibe with cool people, with whom I shared bottles of Chilean wine. Sometimes you get a great group of people like this, and sometimes you don't. I have come to accept this aspect of backpacking. When there's great company I try to enjoy it as much as possible, but when there isn't, I have learned to have a great time on my own.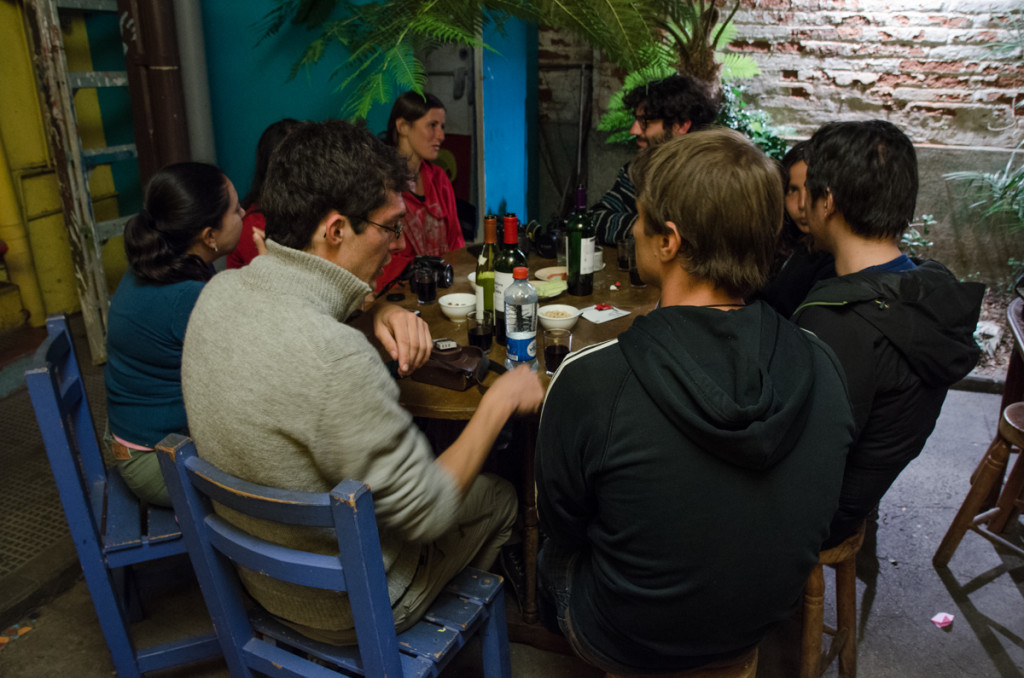 The following day I went to nearby Viña del Mar. The beach resort town looked and felt unimpressive to me, so much so that I didn't take one single picture. I really dislike huge apartment building just meters away from the sand. The next day Celeste and her family and John, a friend who had just arrived to Santiago joined me the following day in Valparaiso. We spend the afternoon and evening together and then John and I returned the Santiago the following day. The reason to be back was to catch a flight the next day to Punta Natales, almost at the end of the world in the majestic Patagonia region.