Part of the Torres del Paine W-Circuit Journal
Previous entry: Day 1 – Paine Grande to Refugio Grey
I was awaken in the middle of the night to the sounds of raindrops. I drifted back asleep right away. I think it rained pretty much all night, but it had stopped when I woke up around 8am. I had slept for 12 hours! It wasn't that cold I didn't need to zip up the sleeping bag, using it as more as a blanket instead.
Both of my knees were a little swollen from the day before when I overextended the right one a little bit, and I felt a little pinch on my left one. I have come to realize that I will need surgery on the left knee at some point. It's just not stable enough for even light exercise like hiking.
After a breakfast of trail mix, John and I made our way to the Graciar Grey lookout. It was a dramatic scene with an iceberg and its many pieces very close to the shore.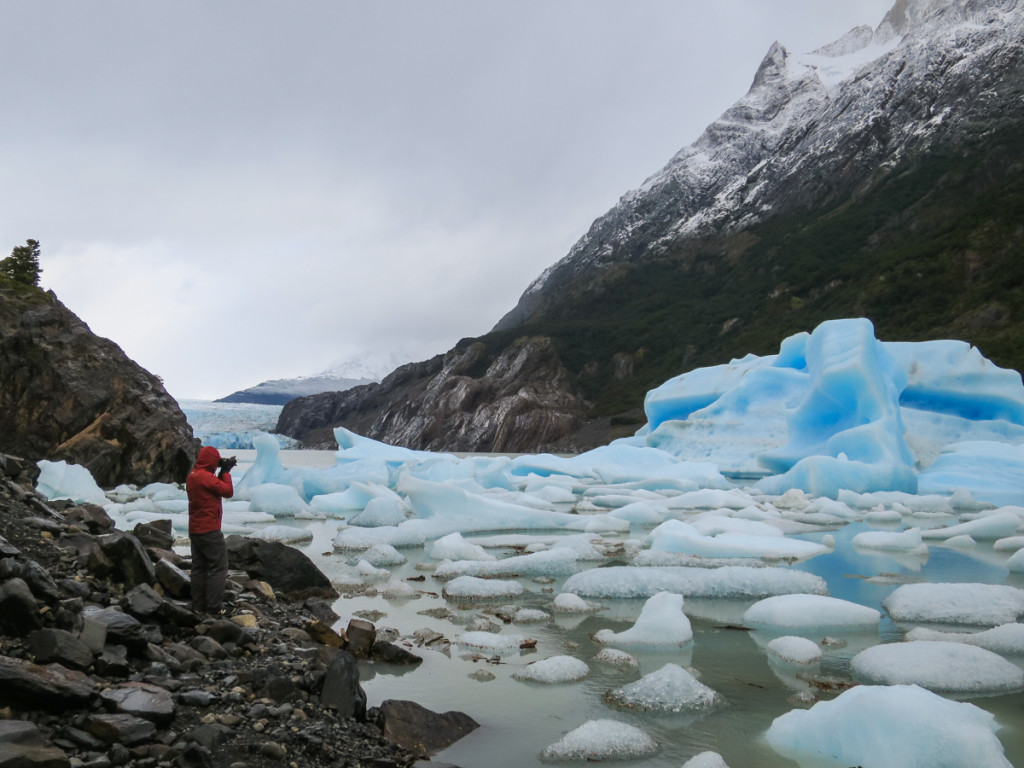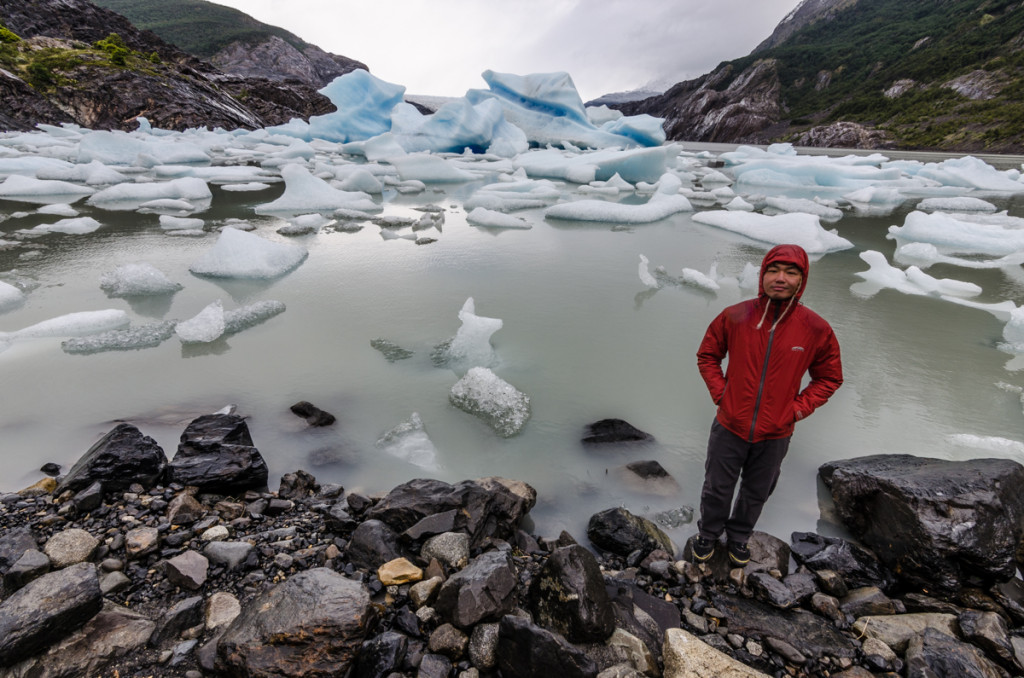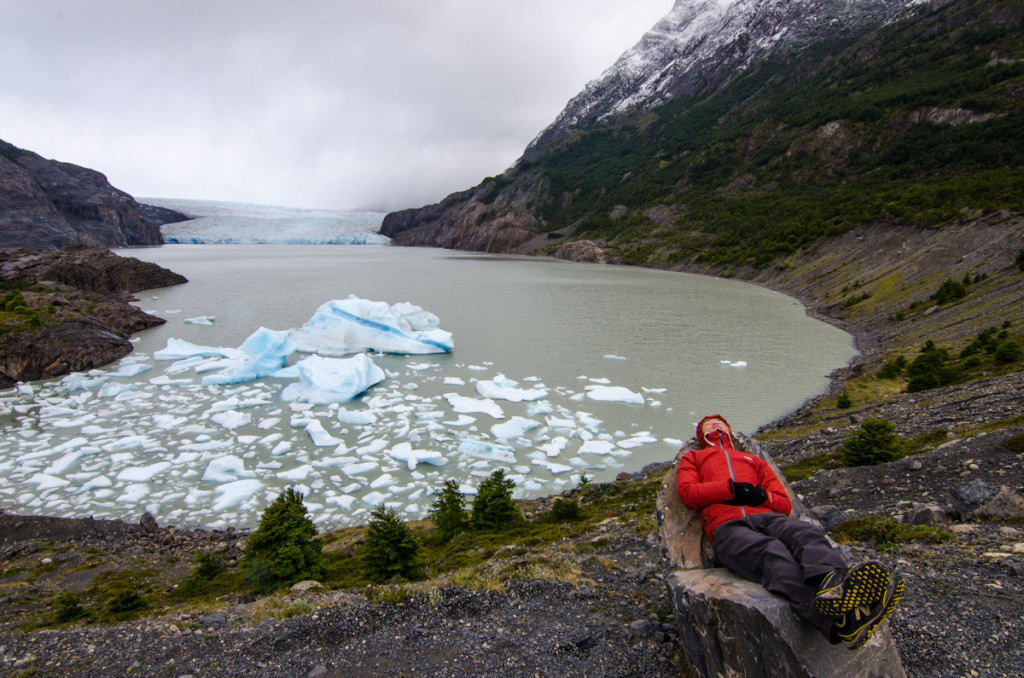 After returning to the campsite and letting the tent dry off a little bit more, we packed everything up and backtracked our way to Paine Grande, which is where we had started off the previous day. While eating a lunch of salami, Nutella, and crackers, it started to rain, so we ended up staying an extra hour or so to wait it out. We still had 7.5 km to go before reaching Campamento Italiano.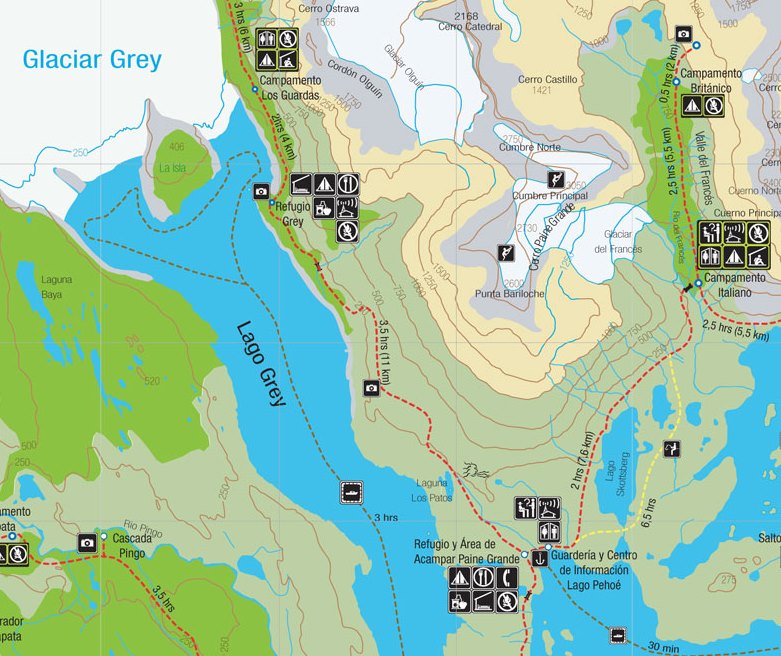 Once back on the trail, there were sections that were very muddy. Since I hike with lightweight trail running shoes, I have to be very careful in not getting them wet. Not much in terms of scenery in this section of the trail.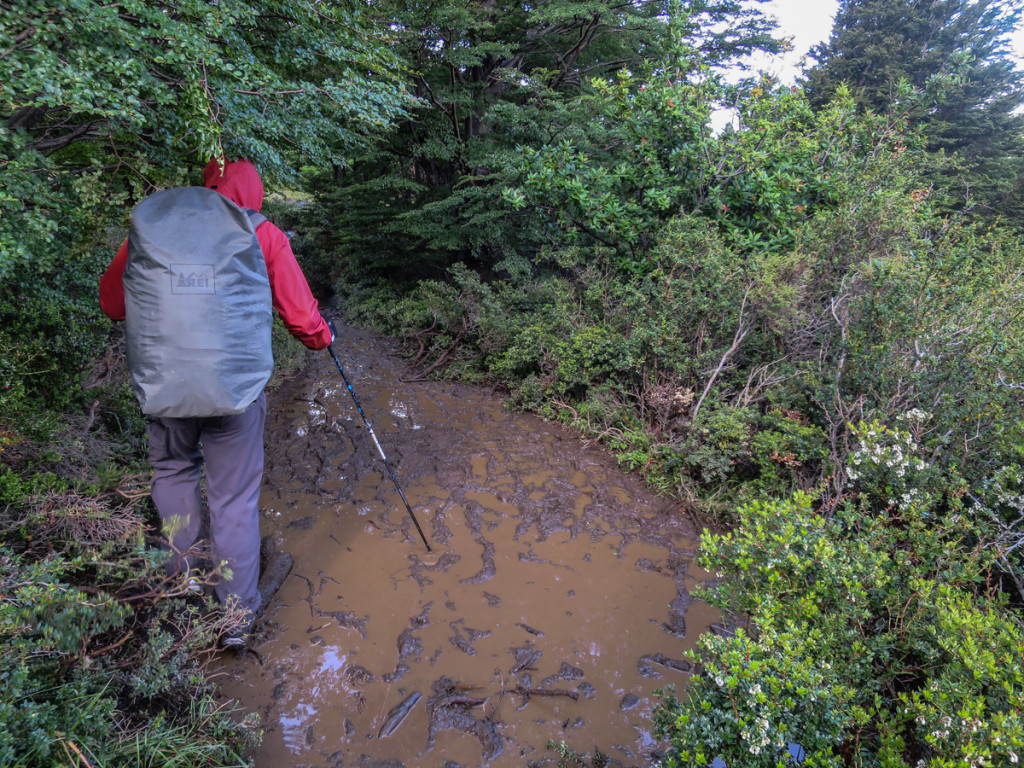 After 2 hours or so, we arrived at Campamento Italiano at around 7pm. This was a free basic campground with compost toilets and no running water or showers.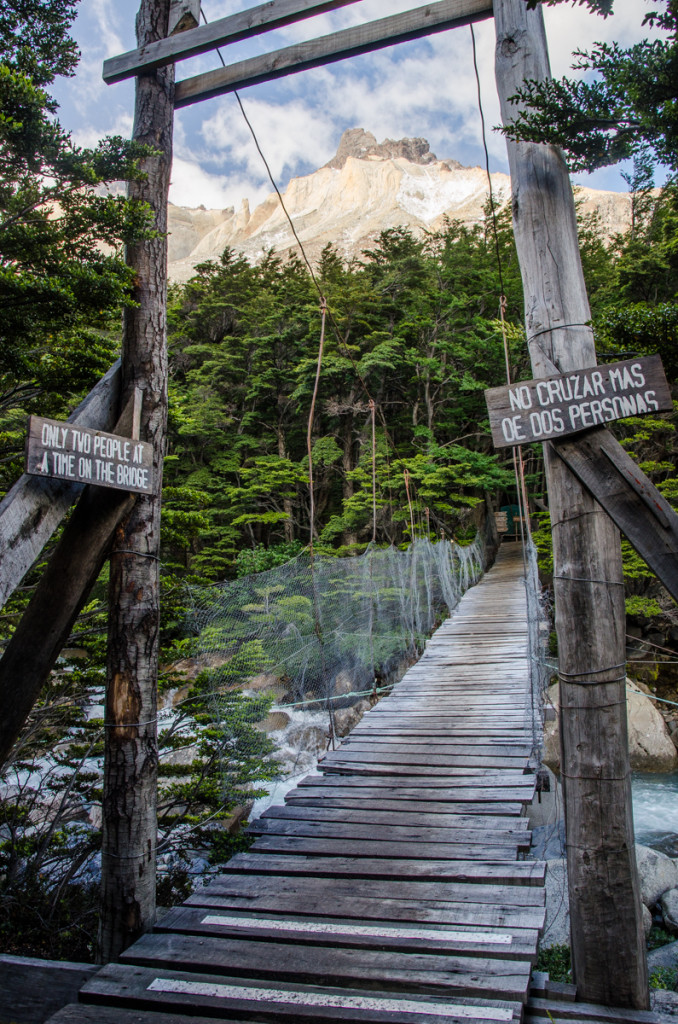 The cooking area was very small and could only fix about 12 people or so. John and I ended up cooking outside. It was instant ramen again. It have never been very particular about food, so it was good enough for me.
In terms of scenery, the second day was not as impressive as the first one, but I knew amazing scenery awaited us ahead.
Next entry: Day 3 – Campamento Italiano to Mirador Britanico to Refugio Los Cuernos
Part of the Torres del Paine W-Circuit Journal