After arriving in Taipei and spending a few days there to acclimatize to a new country, we were ready to get out of the big city and get into nature. Since I had spent two lazy months in Taipei just a few months ago, I made it a mission this time around to explore the rest of Tawian, especially its national parks.
We arrived at Hualien after a pleasant train ride from Taipei. It surprised me how on time the trains were in Taiwan, similar to the efficient system in Japan. We checked into Cave Hostel, housed in a new purpose-built building. Staying there gave me many great ideas on what makes a comfortable and efficient hostel. Things I really liked include: small elevators for luggage, large common areas with comfortable seats, unisex toilets with individual stalls with shower and toilet inside (so one can poop in peace), all-you-can-eat breakfasts, pod-like beds with curtains for privacy, double-sized dorm beds for people traveling together (cheaper than two single dorm beds), and power points next to each bed. Many of these features also maximize space inside the property.
On our first day there Jenni got sick from food poisoning, so we just relaxed in the hostel for the next couple of days, going out only to buy food. Once she recovered, we made a day trip to Taroko National Park.
The shuttle bus leaves from Hualien Train Station about once every hour, and stops at all the major sightseeing points inside the park. With limited time available, we did the short Shakadang Trail around the visitor center, seeing monkeys and spiders along the way. We then made our way to Eternal Spring Shrine, but unfortunately the hike that starts behind the temple was closed. The canyons around the area are very impressive.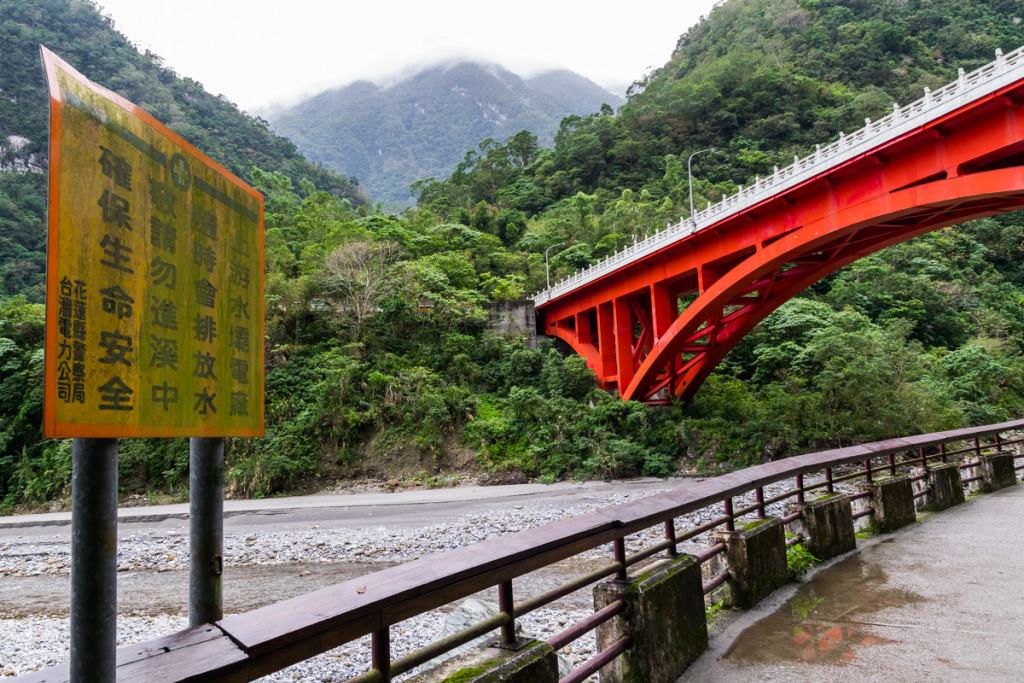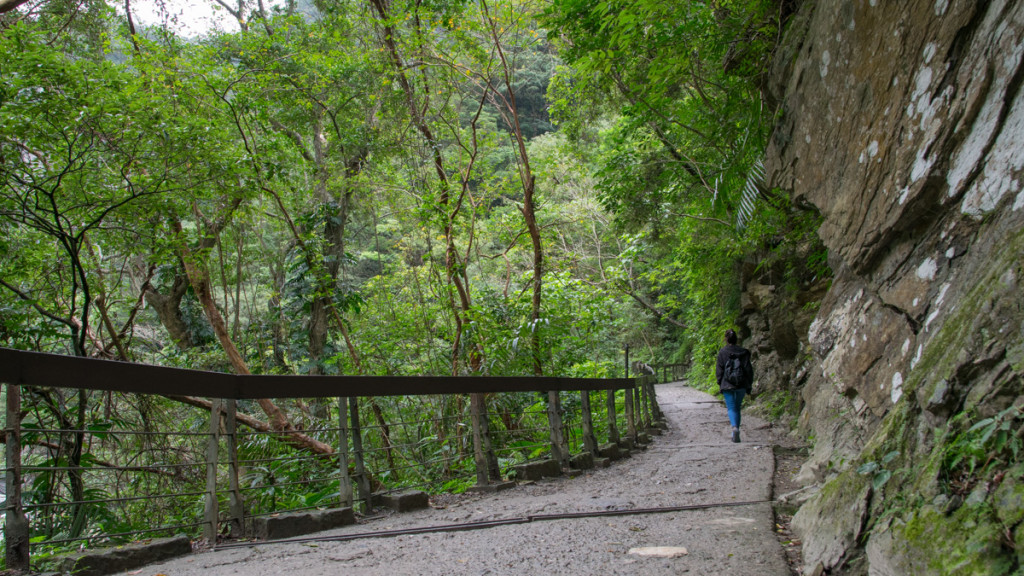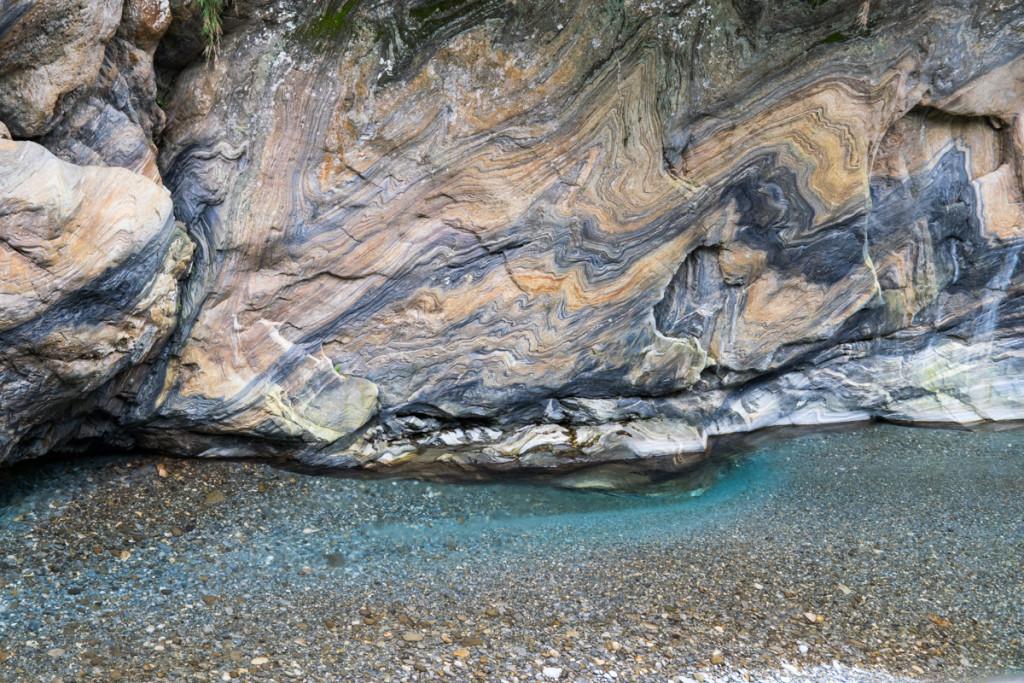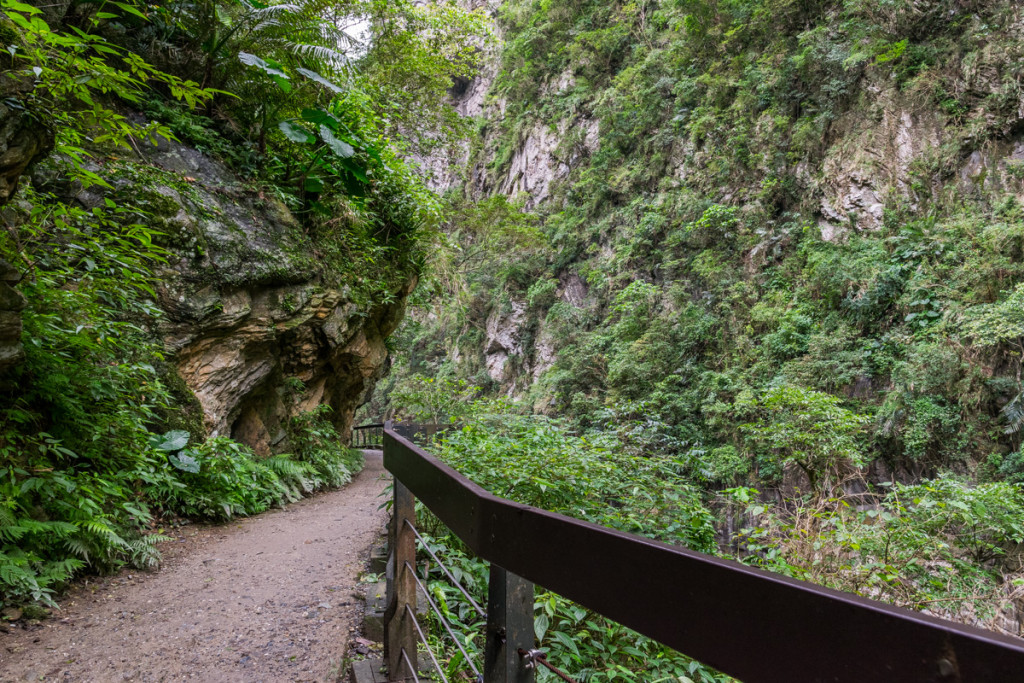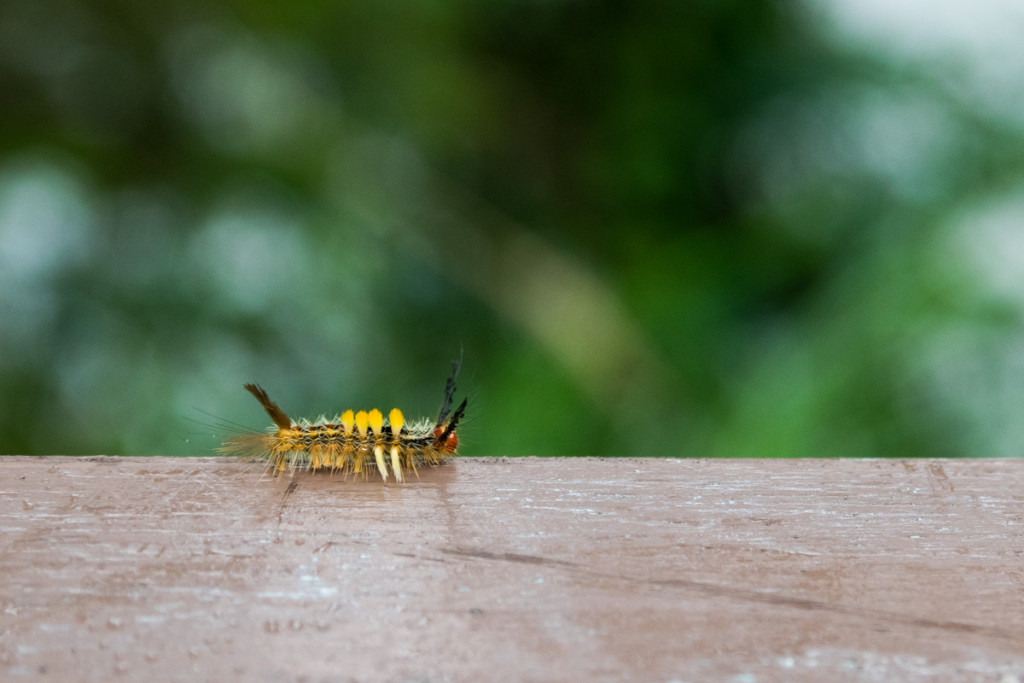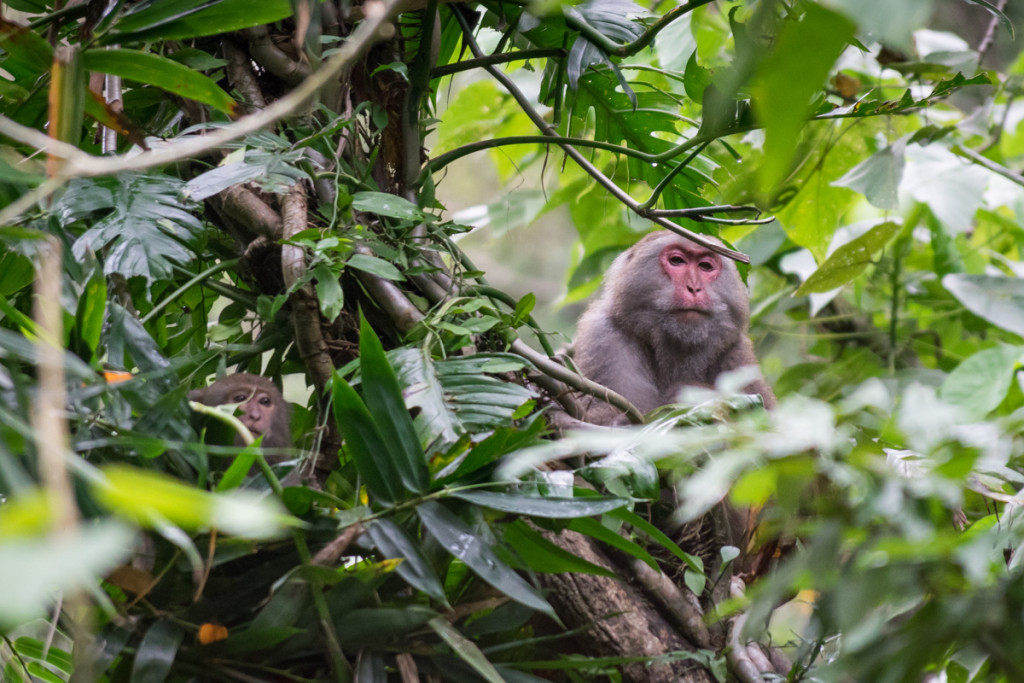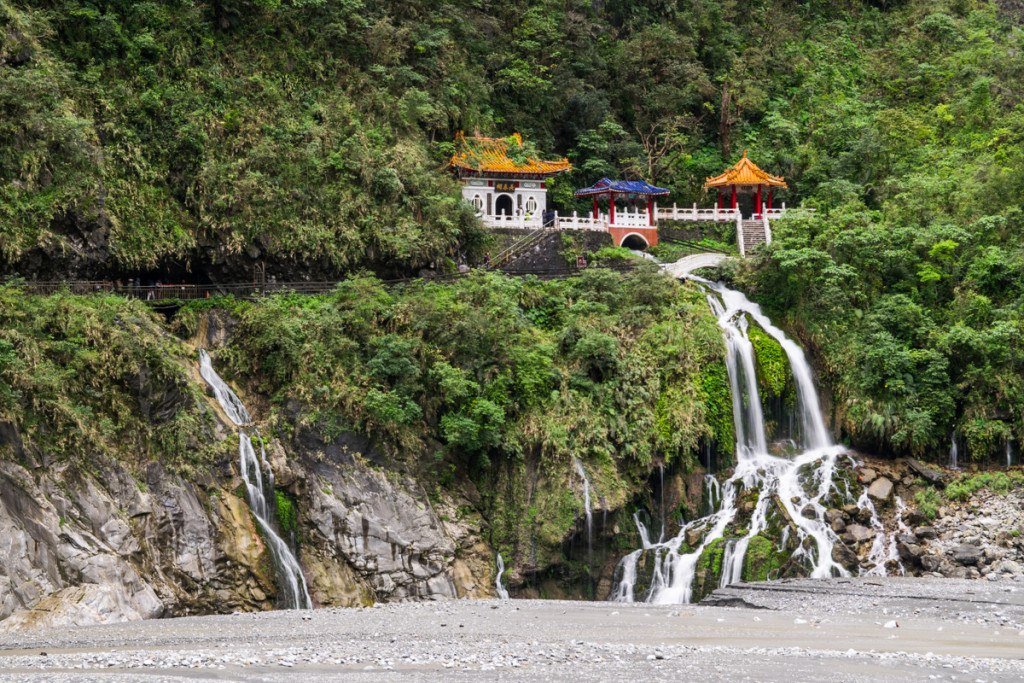 The following day we went back to Taroko, but this time we took the bus all the way to Swallow Grotto, with the intention of doing a short hike around that area. It was a rainy day, and a rock slide had closed off the trail. We hopped onto another bus to Tianxiang, which is as far as the tourist shuttle bus would go. This was a very nice area with shops and restaurants and beautiful mountains around.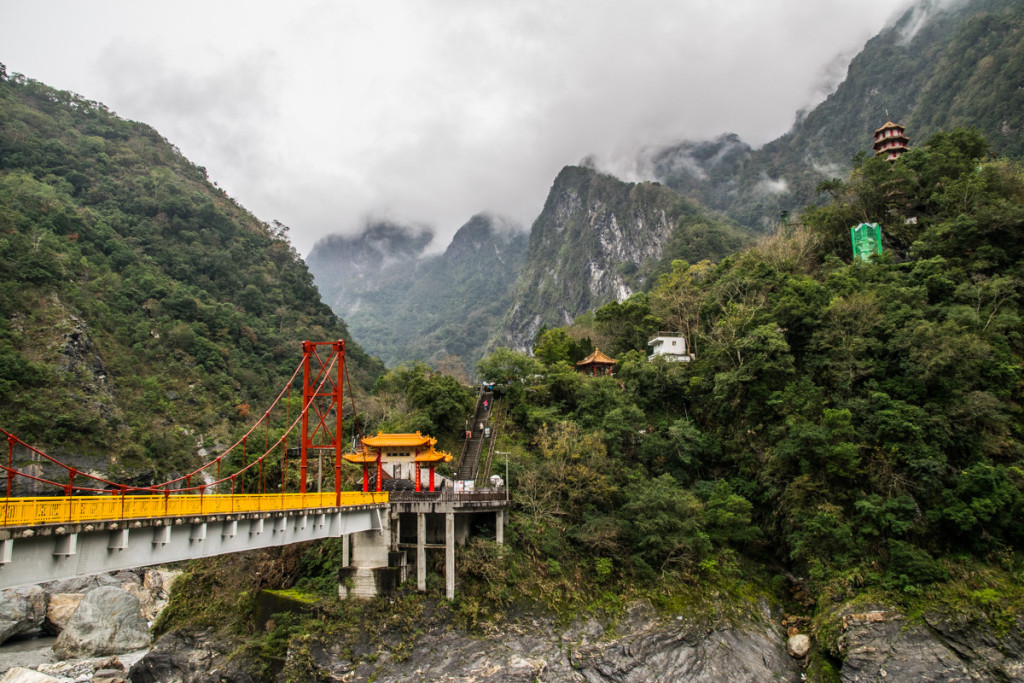 The following day we were back on the train again, this time further south down the east coast to the small town of Yuli.