Just as we were getting used to the warm weather of Kenting, it was time to move again. After a one-night stop in Kaohshiung, it was time to ride the historic Alishan Forest Railway. Built by the Japanese over 100 years ago, this narrow gauge train goes from Chiayi up to Alishan. But after typhoon damage in 2009, only half of the line was in operation (January 2016), ending about halfway up at the town of Fenqihu. This worked out well for us since we had decided to stay in Fenqihu to avoid the overpriced hotels up in Alishan.
We arrived by train to Chiayi from Kaohshiung at around 8:20am, and were able to secure 2 seats on the 9am Alishan train. This morning departure was the only one on weekdays. At only 240 NT per seat (about 7 USD), the tickets are very cheap considering it is a tourist train. As it arrived to the station, I noticed how narrow the cars were. Inside it, there's only enough room for 3 narrow seats on each row.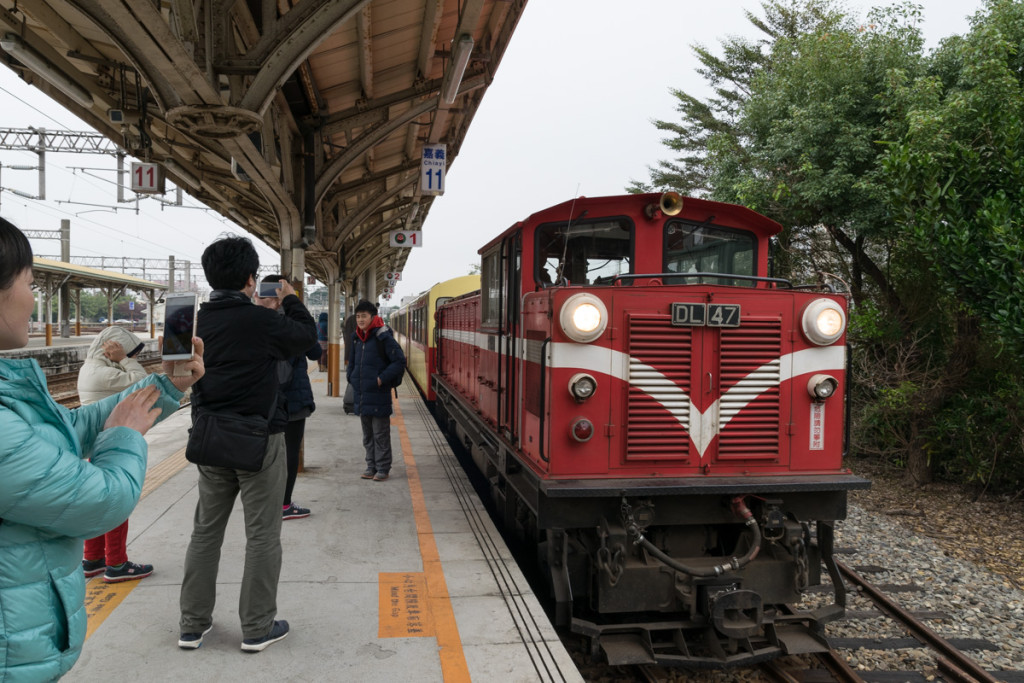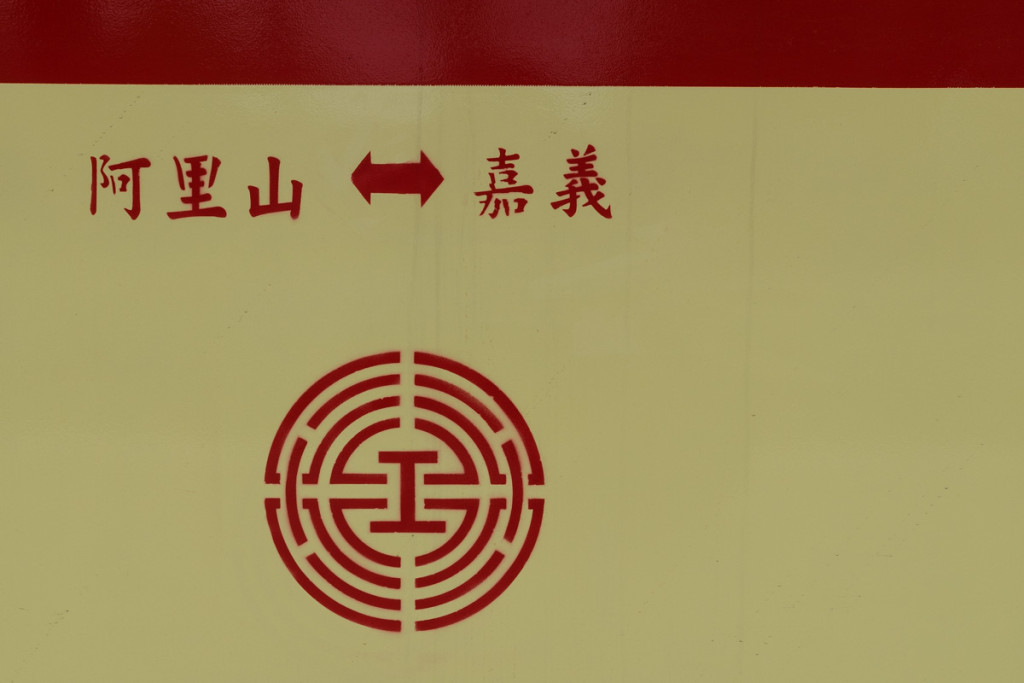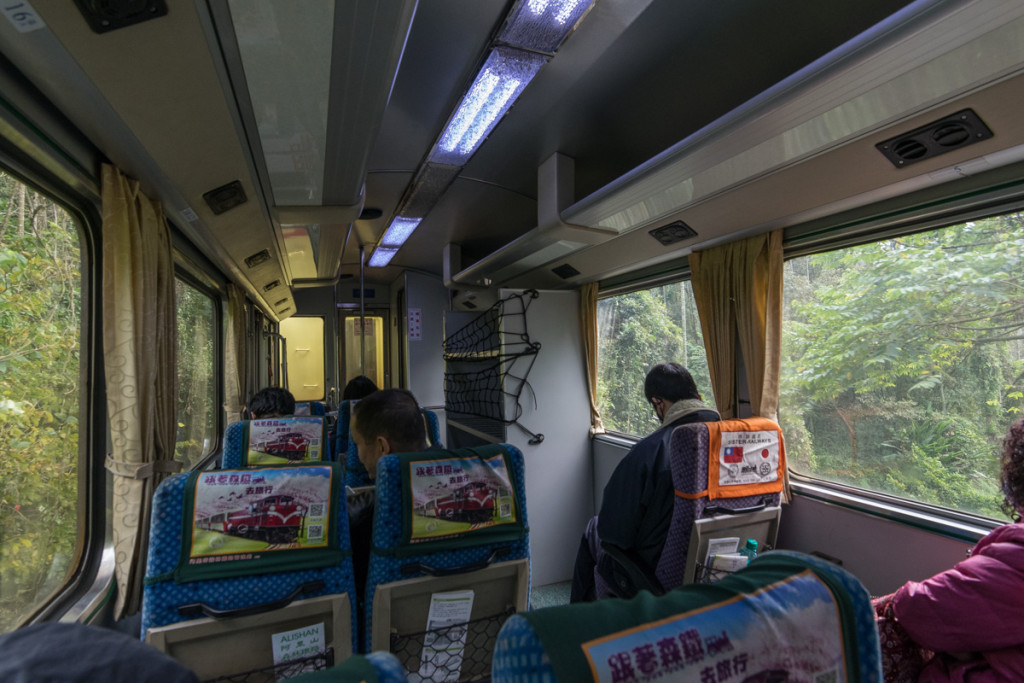 The whole ride took about two and half hours. The scenery was beautiful at times, but not breathtaking. After going though a layer of misty fog, the weather cleared and we were able to feel the sunshine on our faces, one of the few times since we arrived in Taiwan. As we reached Fenqihu, we had gone through 30 tunnels and many more bridges.
Fenqihu is a very small town, with two short streets lined with souvenir stores and small restaurants. One of the main attractions is the railway lunch box. It comes with rice, chicken, pork chop, some veggies, and soup. They have been serving it for decades, but I didn't think it was anything special. The train arrives everyday at around 11:30am, and leaves for Chiayi at 2pm. During this interval the town is very busy, but after that it becomes very peaceful.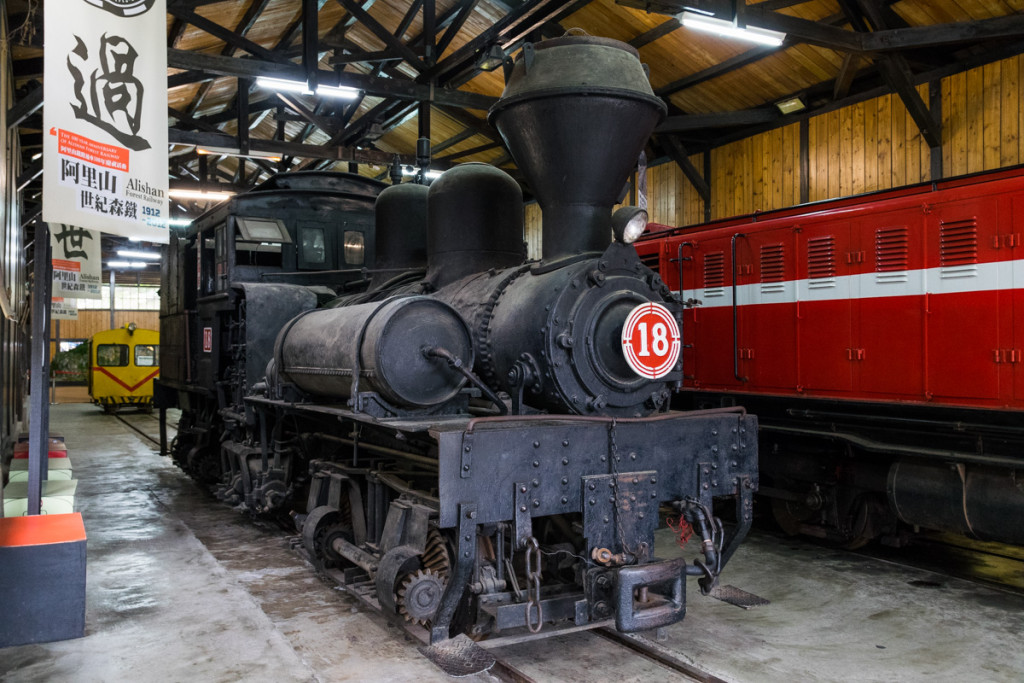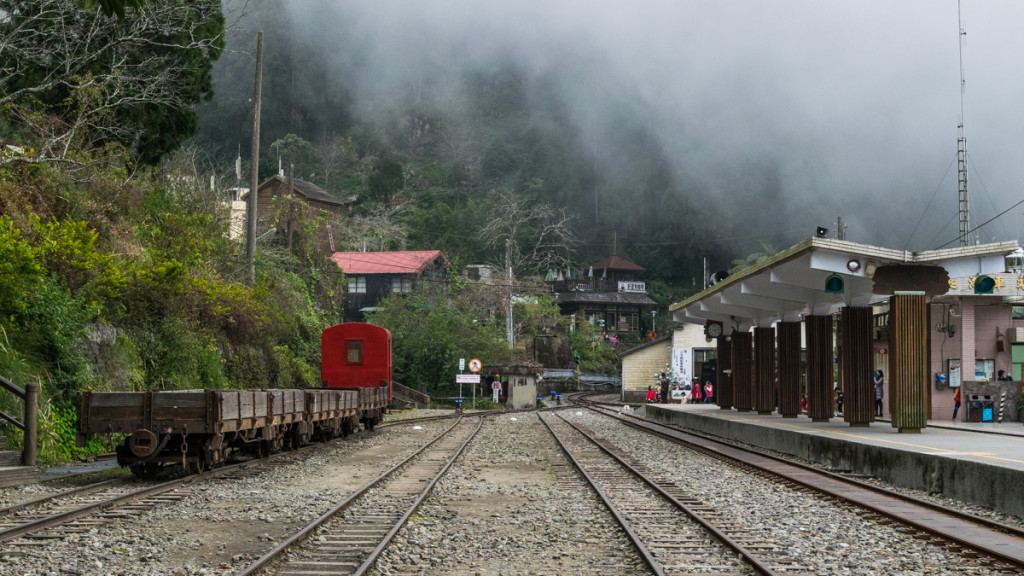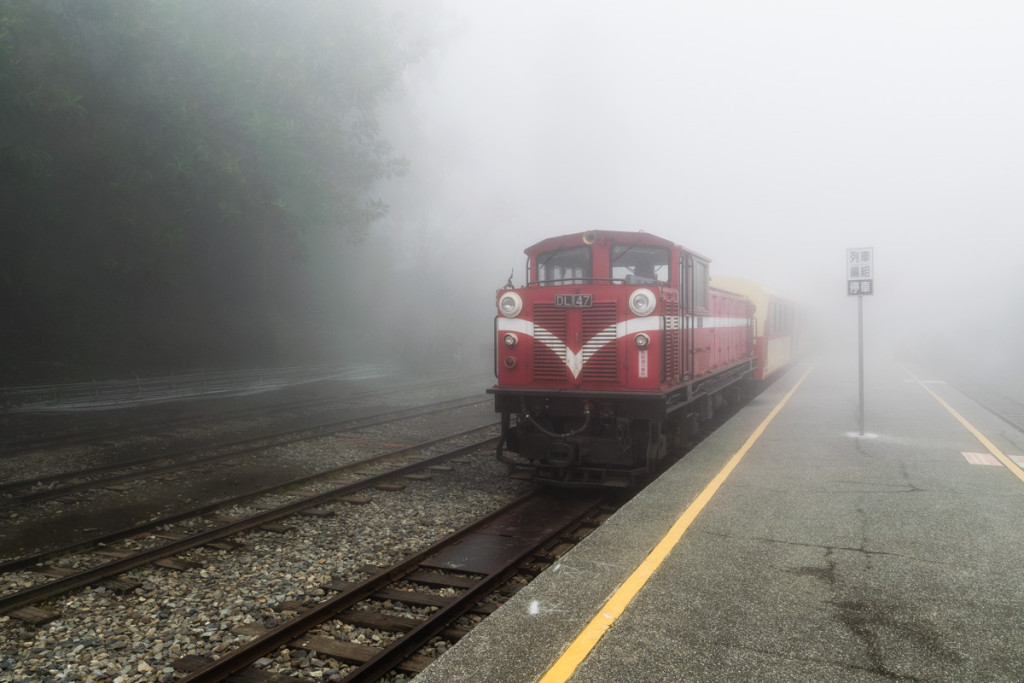 We welcomed the laid back mountain atmosphere and decided to stay there for four nights. We did local hikes for a couple of days, and didn't see any other tourists on the trail. There's a loop trail that is around 4km long, with excellently maintained and signed trails. The moss-covered scenery was very beautiful, with bamboo and other big trees everywhere. Each afternoon, clouds would roll into the area, covering it with mist.