After a 1-hour train ride from Hualien, we arrived at Yuli Train Station. While Hualien is much smaller than Taipei, Yuli really has the feeling of a small country town. Our airbnb host picked us up at the train station, who drove us to our place. Most of the shops and restaurants in town are concentrated on 2 streets. While we didn't get any looks from people in Taipei, we got a lot of that walking on the streets of Yuli, since Jenni is Caucasian. It didn't look like they get a lot of foreign tourists here. Being a small town, everything closes very early, and it was hard to find a place to eat dinner at 8pm. At night it got very cold in our room, which didn't have heating. It rarely gets cold in this part of Taiwan, but during those days (late January) the country was having record lows in temperature, with Taipei seeing snow for the fist time in 80 years.
The following day we hiked the main tourist attraction of the area: the Walami Trail. After getting a 20-minute ride (from our airbnb host) through rice fields and mountains on highway 30, we arrived at Nanan Visitor Center (open at 9am). They gave us a map and advised us to only hike until Jiansin, 4.5 km from the trail head. You don't need a permit to hike up to that point, but you do need one if you intend to go further.
The trail head is a short drive from the visitor center. It was around 9:30am, and we wanted to hike at a leisurely pace, so we told our host to come pick us up at 2pm.
The trail was very pleasant, very well maintained, and mostly shaded from the sun. It crosses two long bridges and passes by a few waterfalls, all while providing beautiful views of the surrounding mountains. We stopped at Jiansin for a snack and a quick rest before making our way back to the trail head.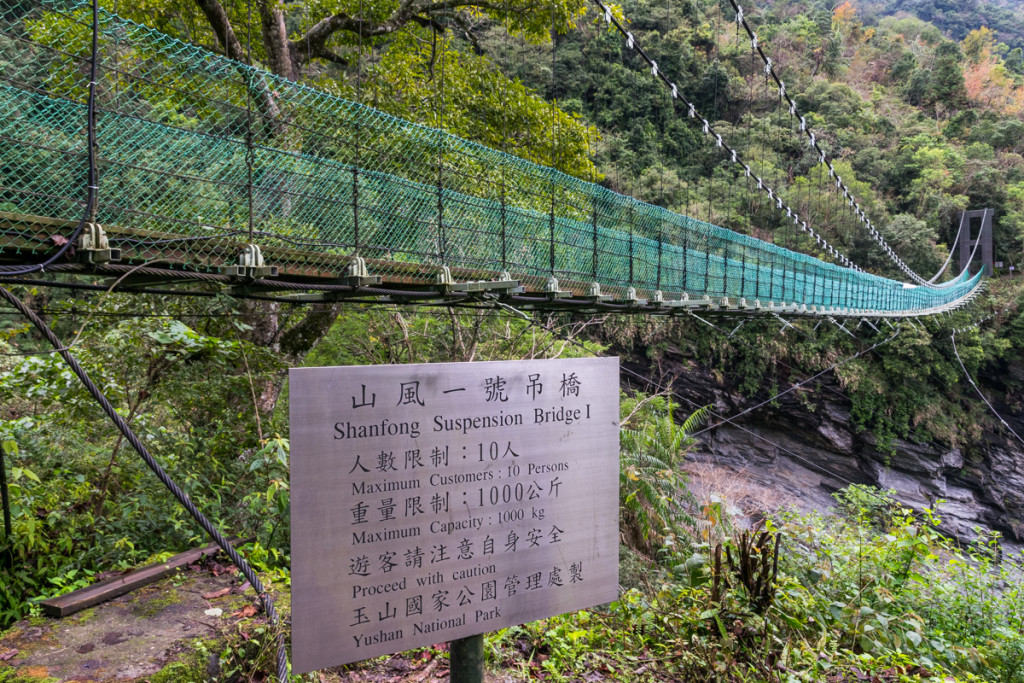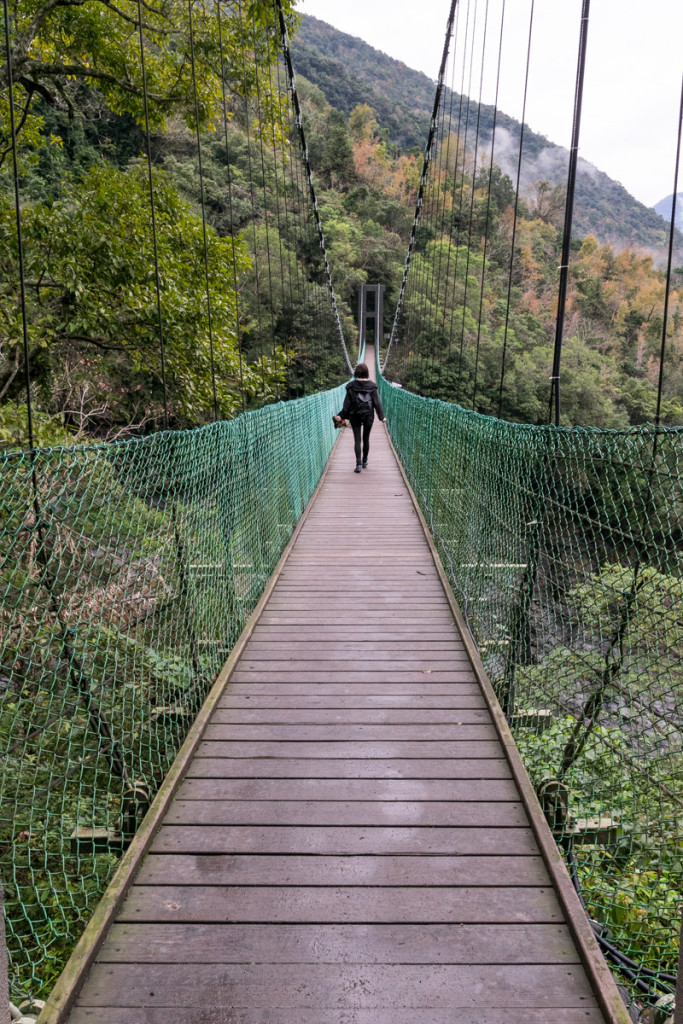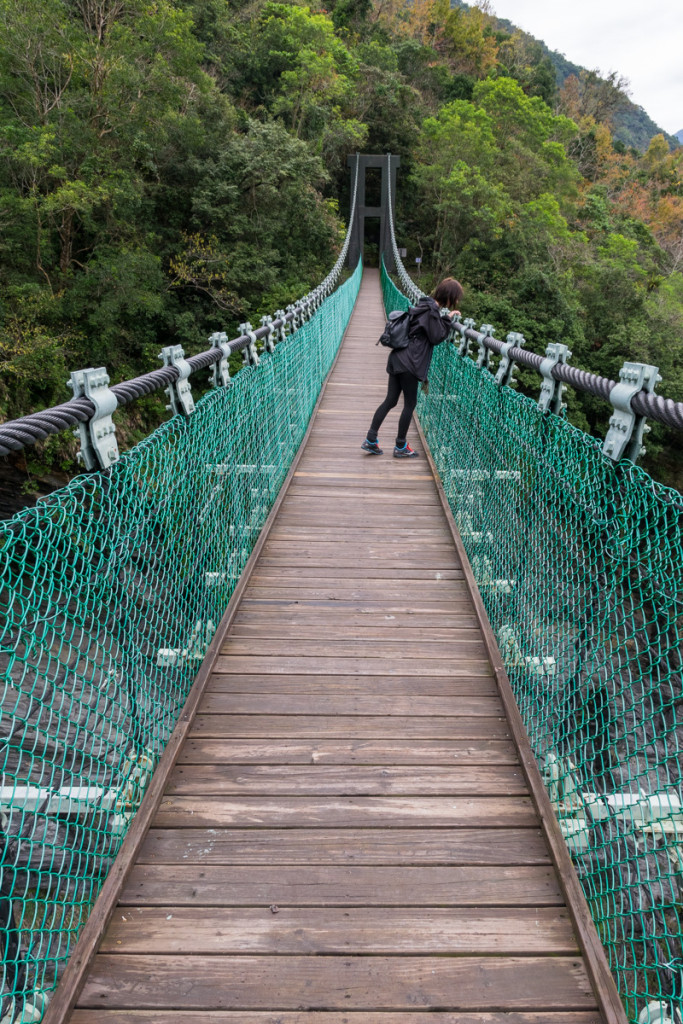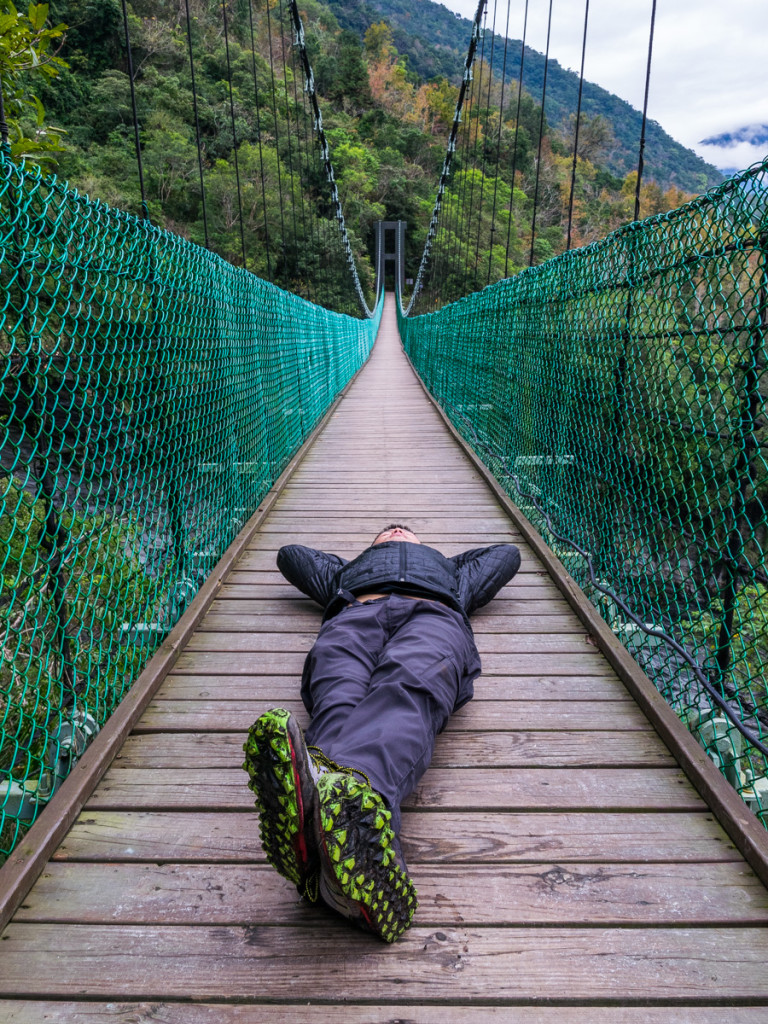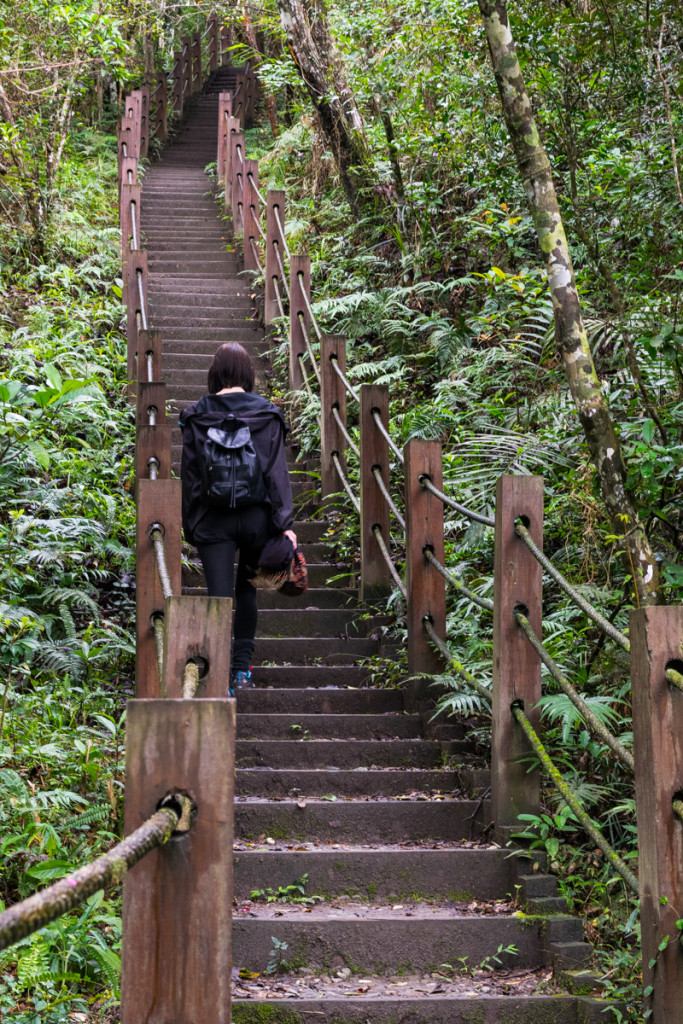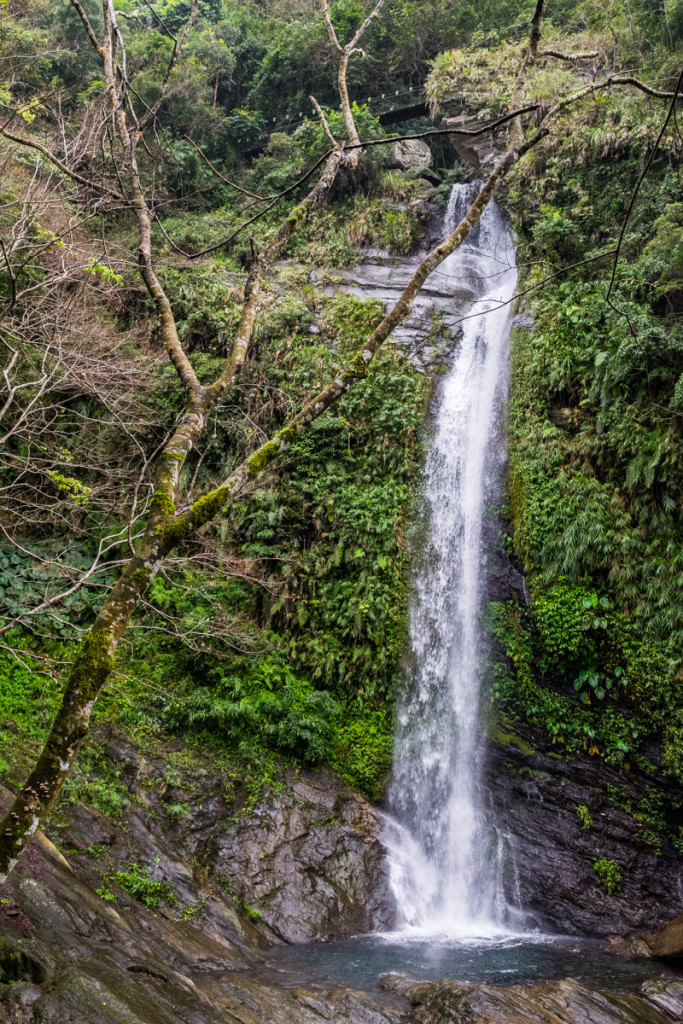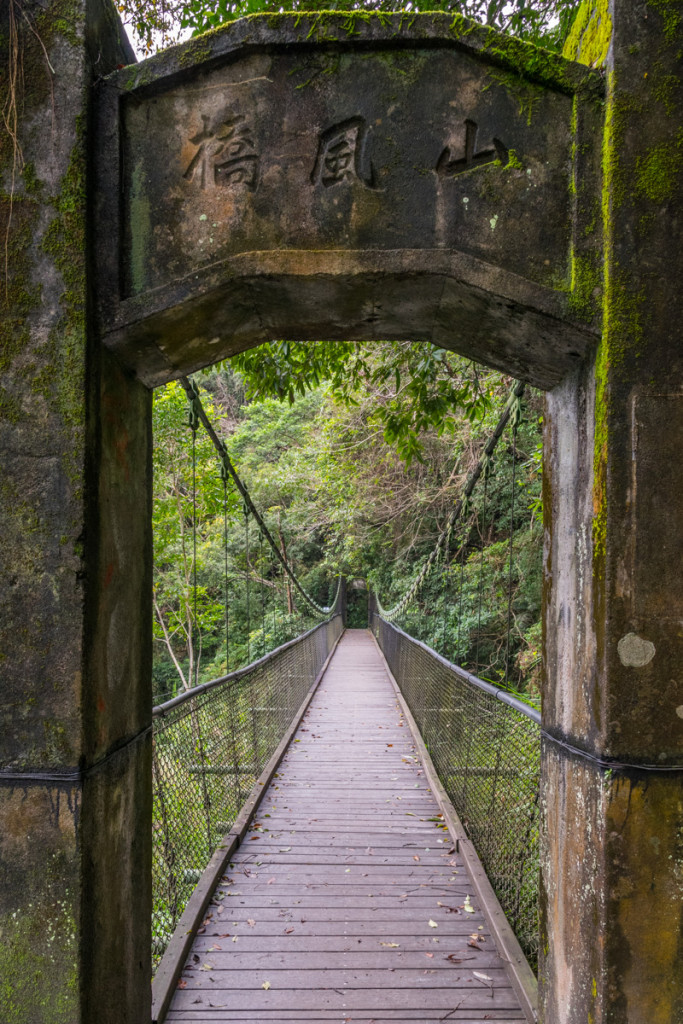 After returning to town, our host let us borrow two bicycles to explore the countryside. The area is peaceful and beautiful and, like many parts of Taiwan, provides excellent biking paths. These are roads specifically built for biking, with rest stops with benches every couple hundred of meters. We biked by rice fields and small local houses for a couple of hours.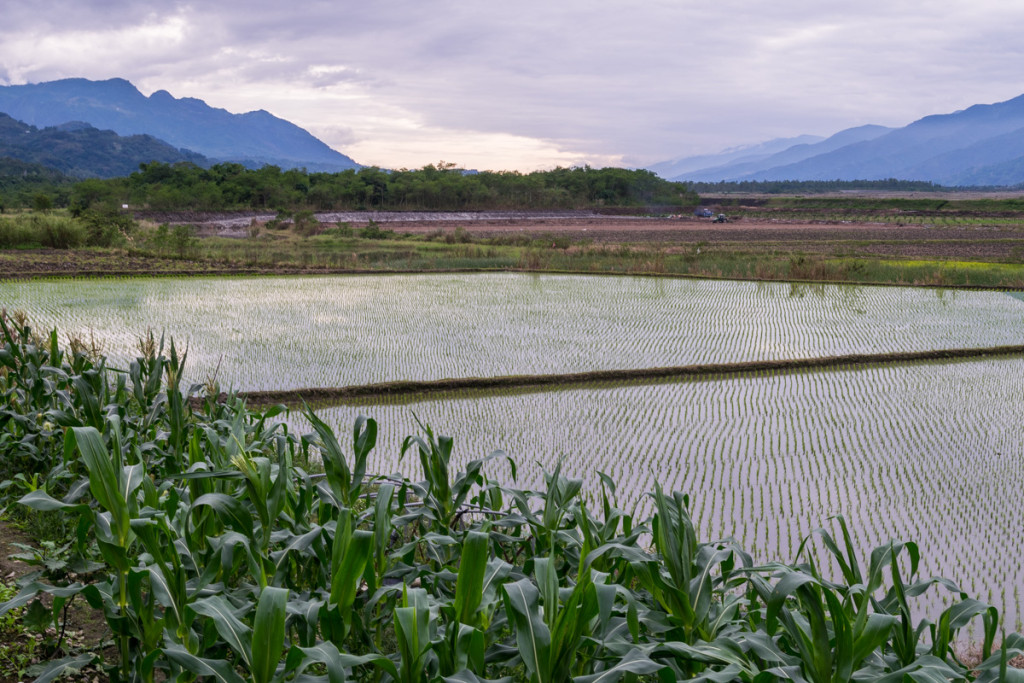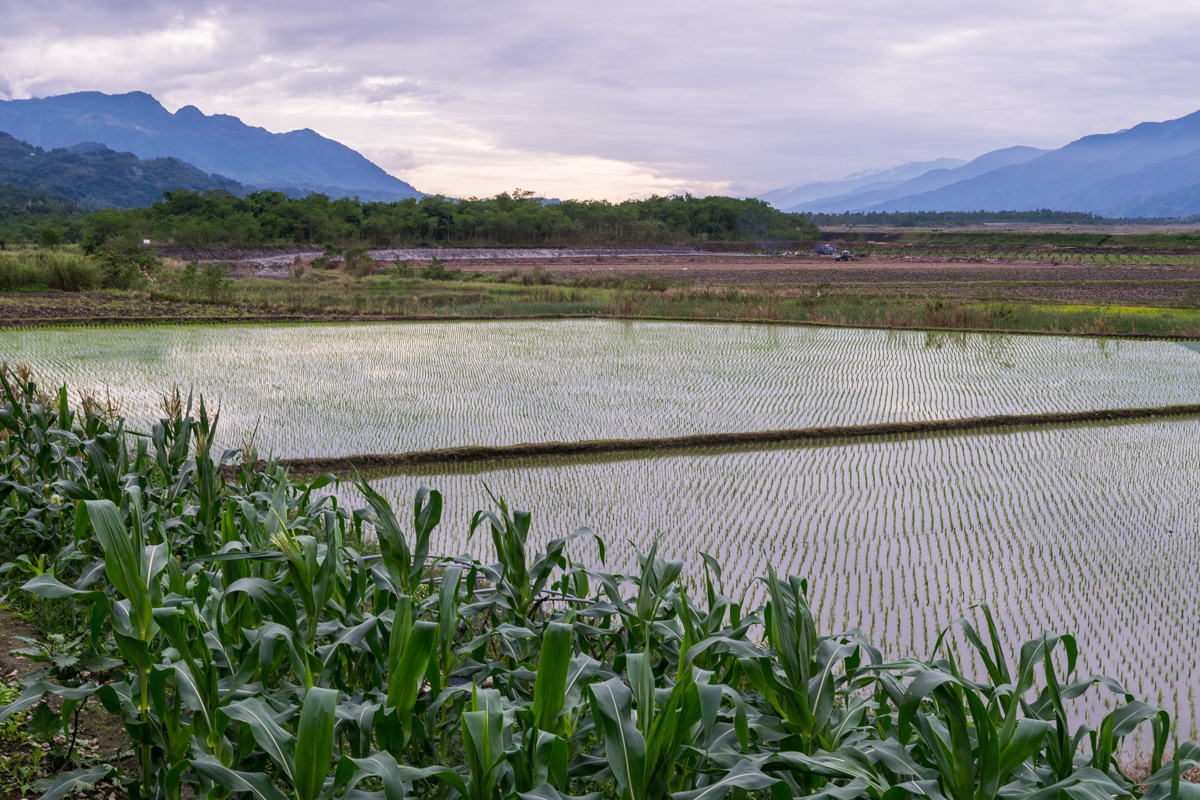 Yuli was a nice change of pace from big cities. The following day we were on the train once again heading south, towards Kenting National Park.