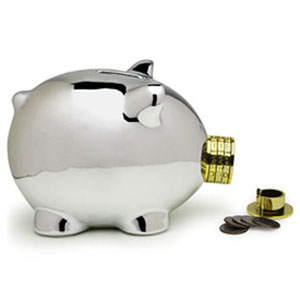 A good number of people have asked me about what it would cost to backpack around the world. While researching the trip, I came across a wide spectrum of opinions. Ranges varied from US$ 10,000 to 30,000/year, while others said that with some start-up money, they could backpack non-stop for the rest of their lives by traveling and stopping to work when the money started to run low. A friend of even said: "3 years? Don't you need like $300,000 to do something like that?" She didn't know what a hostel was, so in her mind traveling on $60/day is impossible.
The best way to find out much you'll need is to look at what people with similar travel philosophies have spent in similar trips. I have come to realize that there is really not a "right" way to travel. Different people travel for different reasons and have different comfort levels. Even the same person can enjoy contrasting "types" of traveling. Last year I went from hiking and camping the wilderness of the West Coat Trail to drinking margaritas next to a huge swimming pool in decadent Las Vegas all within 24 hours. I enjoyed both of them equally.
Pre-Trip Expenses
My likely first destination is New Zealand, and I should be able use frequent flyer miles for the plane ticket. Aside from that, I'm budgeting $2,000 for a netbook, new digital camera, backpack, vaccination, and some other smaller things.
Countries To Visit
The majority will be cheaper third world countries because I find them more exotic and adventurous. I've already been to expensive Western Europe so I will try to avoid it or spend as little time there as possible. I will focus most of the traveling in South East Asia, Indian Subcontinent, Middle East, Eastern Europe, Africa, Central and South America.
Transportation
By the time I leave for my trip, I'll have about 200,000 AAdvantage frequent flyer miles, and since they now allow you to get one-way tickets, I should be able to use them for a good number of my flights. That should save me a few thousand dollars. I'm aware they have a round-the-world ticket option, but it's not very useful to me since it has a 1 year time limit. As far as local transportation is concerned, I don't mind taking local buses and trains. Some of them can be uncomfortable, but I find them to be very interesting because for the duration of the bus/train ride, I feel like I'm living the life of a local person.
Lodging
I'll be staying mostly in dorms in hostels, with some couchsurfing mixed in. With a bit of research before arriving at a city, I can avoid the bad/dirty hostels. From time to time I will get a private room in a hotel/hostel because I do think it gets tiring to have to continually deal with other roommates and the lack of privacy.
Food
Mostly street food because while I can spend long periods of time alone without any problems, I find it very lonely and uncomfortable to sit at a restaurant table by myself. Besides, street food usually taste great. You can see exactly what you are going to get, as opposed to items on a restaurant menu which would probably be in a language I can't read. In cheaper countries I wouldn't mind going to restaurants with people I meet along the way. I've never cooked in hostels in the past but I think if I'm staying in a place for a longer period, I'd be inclined to do it. Sometimes I also like to just grab some ingredients to make a sandwich from a grocery store and eat it on a park bench.
Sites and Activities
I really don't want to skimp on these. I would really like to go to all the museums and sites and adventure activities (bungee jumping, paragliding, etc) I'm interested in. Unless something is so outrageously expensive that I won't do it out of principle. Also included is a trip to the 2014 World Cup in Brazil. Since traveling does get tiring if done non-stop, I envision a lot of days where I'm lounging around doing nothing, so averaging these days with those where I spend more on expensive activities should still keep my budget under control.
My Estimates
Considering all of the above, I'm planning to budget US$ 60/day on average, which amounts to $21,900/year, which I'll round up to $25,000/year to cover plane tickets and other unexpected expenses. I'll try not to be too militant about the budget to avoid worrying too much about how much I'm spending, instead of just enjoying the journey. If I end up spending more per day, I'll just shorten my trip and come home early.
Yeah, that's a lot of money, but I think it's the best money I'll ever spend.