Travel Philosophy
On my first trip to Europe in 2002, I did a fair amount of research beforehand mainly because it was my first time traveling solo, first time backpacking, and first time going to the region. I wasn't sure if it was going to be easy or hard, so I wanted there to be as few unknowns as possible. I ended up realizing that backpacking travel is not hard.
On a overland trip through Peru, Bolivia and Argentina in 2005, my backpack was stolen halfway through the trip and I was forced to improvise the rest of the way by winging it with only a very small, newly-acquired, half-full backpack. It was very liberating. I enjoyed figuring out things along the way, and just relaxing and not worrying too much. The lesson learned was that things will usually work out in the end with a little bit of instincts and common sense (too bad I didn't have the instinct or common sense to avoid having my backpack stolen in the first place).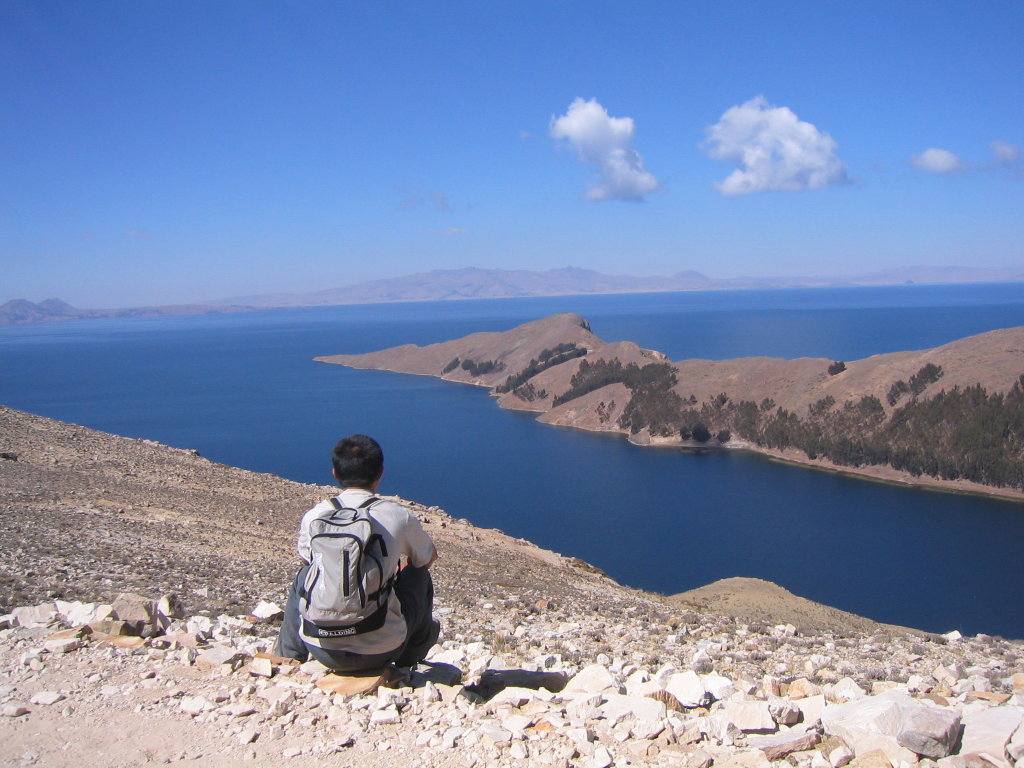 For my upcoming Round The World (RTW) trip, which I'm hoping will last 3 or more years, the goal is to travel slow and not be on any kind of schedule. Building on past journeys, I now have enough trust in my traveling know-how to not worry too much in advance about the logistics for each destination. I would like to travel by land wherever is safe and feasible.
Destinations
Most of the pre-trip planning will mostly be just figuring out which places I want to visit. Inspiration can come from a photograph, a movie, or an online blog post or article. Over the years I have made a mental list of places I wanted to visit in my lifetime, and the idea of an RTW trip come up as a way to kill all the birds with one shot. I definitely don't want this trip to be about ticking off a long check list of destinations. There are some must-see places, and some with lower priorities, but I will have to remind myself to stay very flexible and enjoy the journey more than the destinations.
For my first destination, I'm leaning toward either New Zealand or Mexico. New Zealand because I plan to do a lot of hiking there, and since I don't want to be carrying all the hiking gear during the entire trip, I think it's best to just get most of the hiking done at the beginning and then mail the equipment home. From there I can move on to Australia and South East Asia. The other choice is Mexico because one of my "must-do" items is traveling from the United States to the south of Argentina by land (or vice versa), going through most of Latin America. Mexico is only about 130 miles (210 km) south of where I live.
What To Pack
Unlike a wilderness backpacking trip, this one will mostly involve city traveling, so I'm not too concerned about trying to get the perfect packing list. If I forget to bring something, or if an item doesn't work out, I can buy or replace as I go. I think a backpack in the neighborhood of 40 liters should be enough.
I'm also leaning towards bringing along a netbook computer. With wi-fi connections available in a lot of hostels, it will make writing this blog and communicating with people much easier. On the other hand, I don't look forward to worrying all the time about it getting stolen. If it becomes a pain in the ass during the trip, I can always sell it.
Getting Things In Order Before Departure
There's of course a number of logistical tasks that needs to be completed before departure, which I listed in this to-do list. Why bring the Taiwanese passport along with the American passport? It is easier and sometimes cheaper to get into certain countries like Argentina, where American citizens need to pay a $131 entry visa fee.