Previous entry: Day 3 – Tsusiat Falls to Carmanah Creek
Journal entry for August 15, 2010
Approximate distance hiked: 10 miles, 16 km

I woke up around 8am to the scorching sun hitting my tent.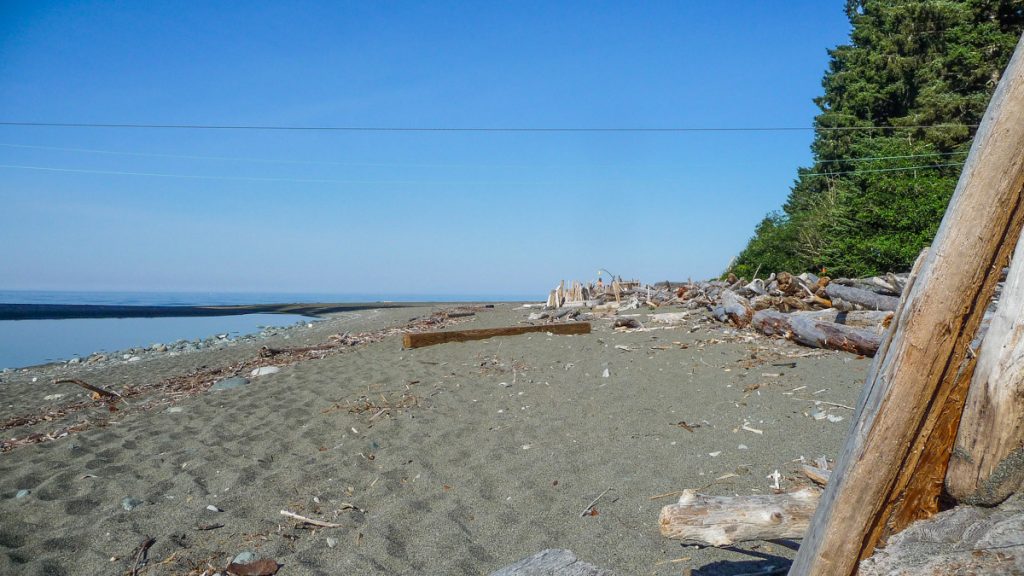 Just for fun, I decided to take the cable car that goes over the Carmanah Creek campsite. I could have easily crossed the creek by jumping over it on the beach. This particular cable car required a lot more pulling than the previous one I rode.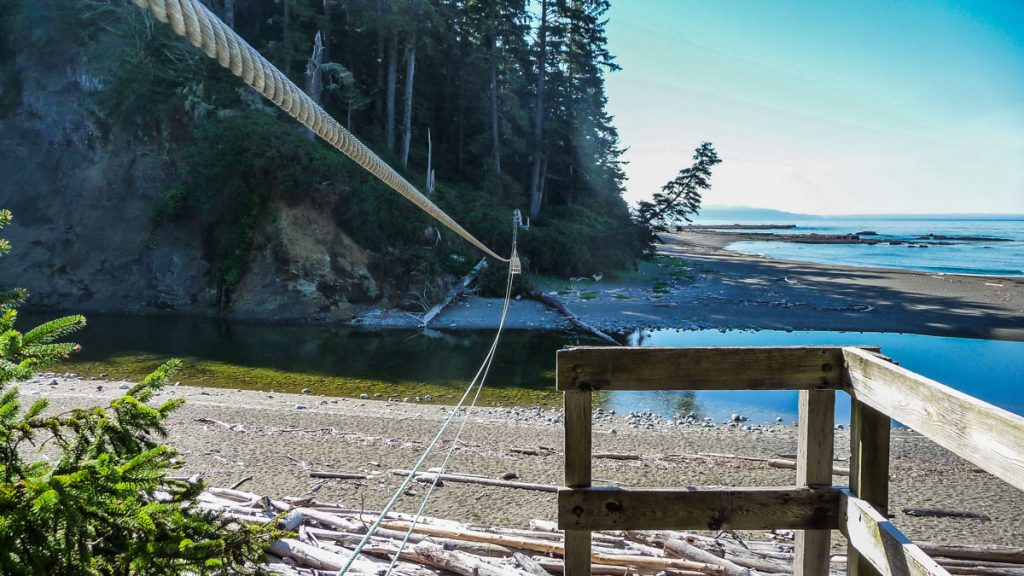 I didn't enjoy much the next 7 km of walking on the beach. My pace on the sand was slow, and the sun was killing me. I run into Kristin and her two friends, who I had met on the bus out of Victoria. They were all having a great time. After a brief chat, we went our separate ways.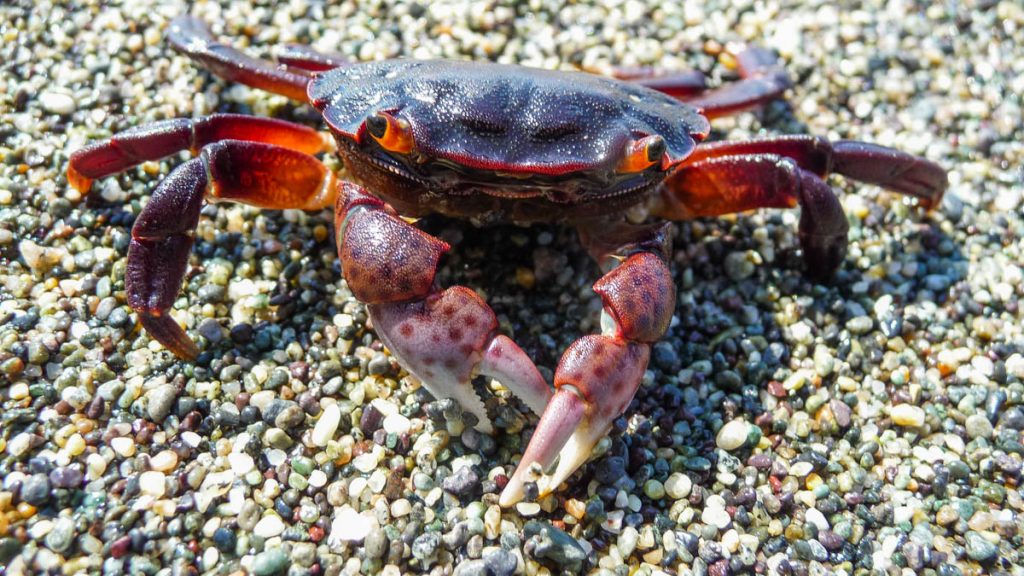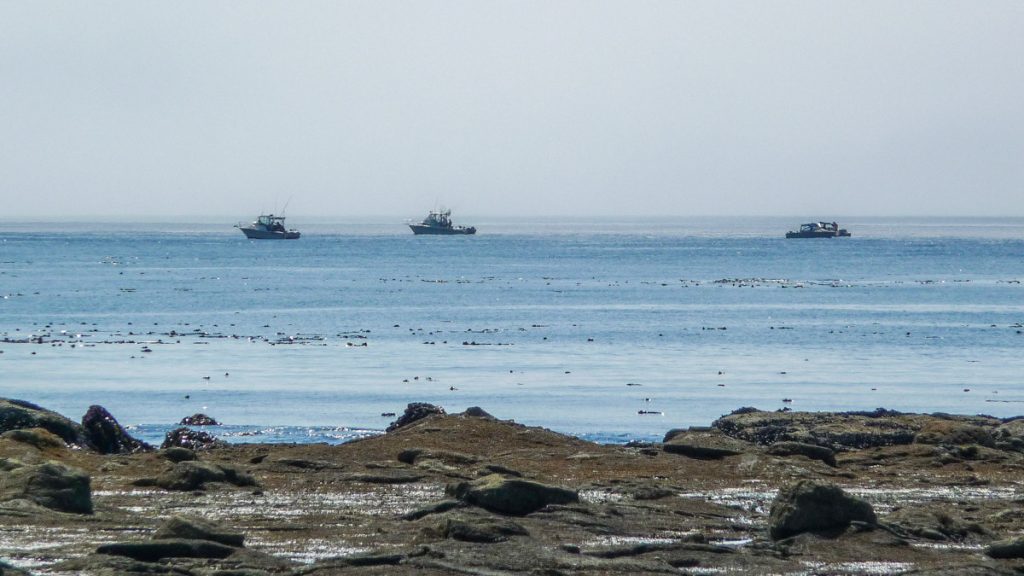 According to both my guidebook and map, the beach section after Walbran Creek is very dangerous. It is highly recommended to take the inland trail instead, and so I did. Once again, lots of boardwalk sections on the trail, with some minor root climbing mixed in.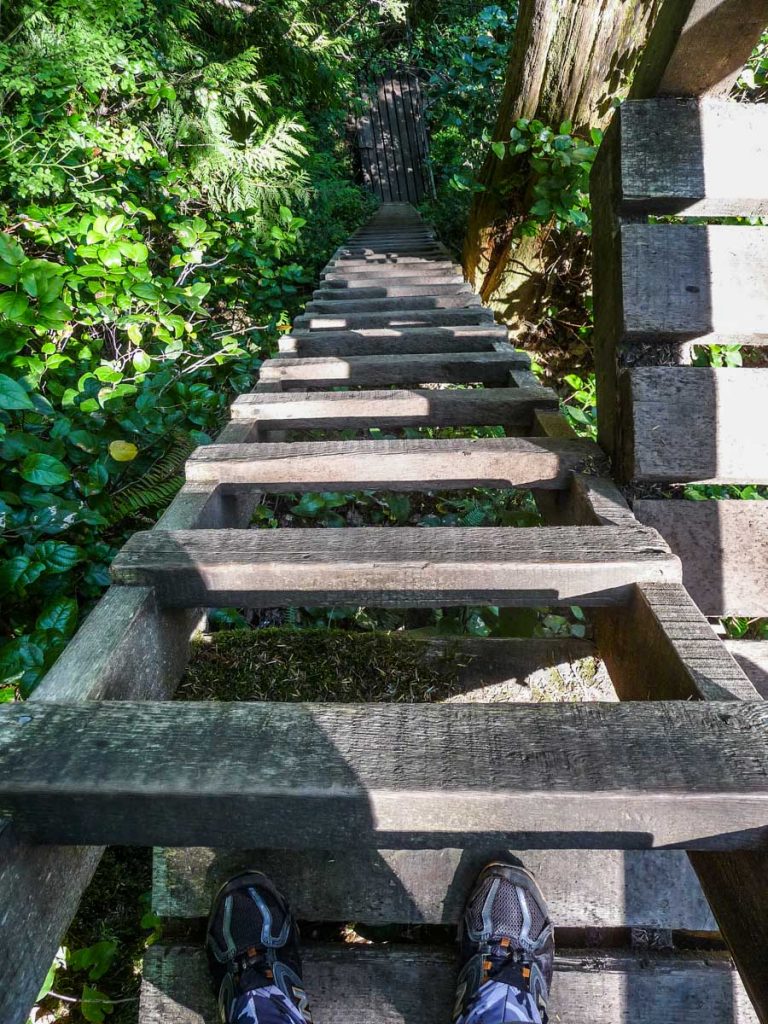 There is a huge set of ladders going down to the amazing Logan Creek Bridge. On the other side there's another huge set of ladders going up.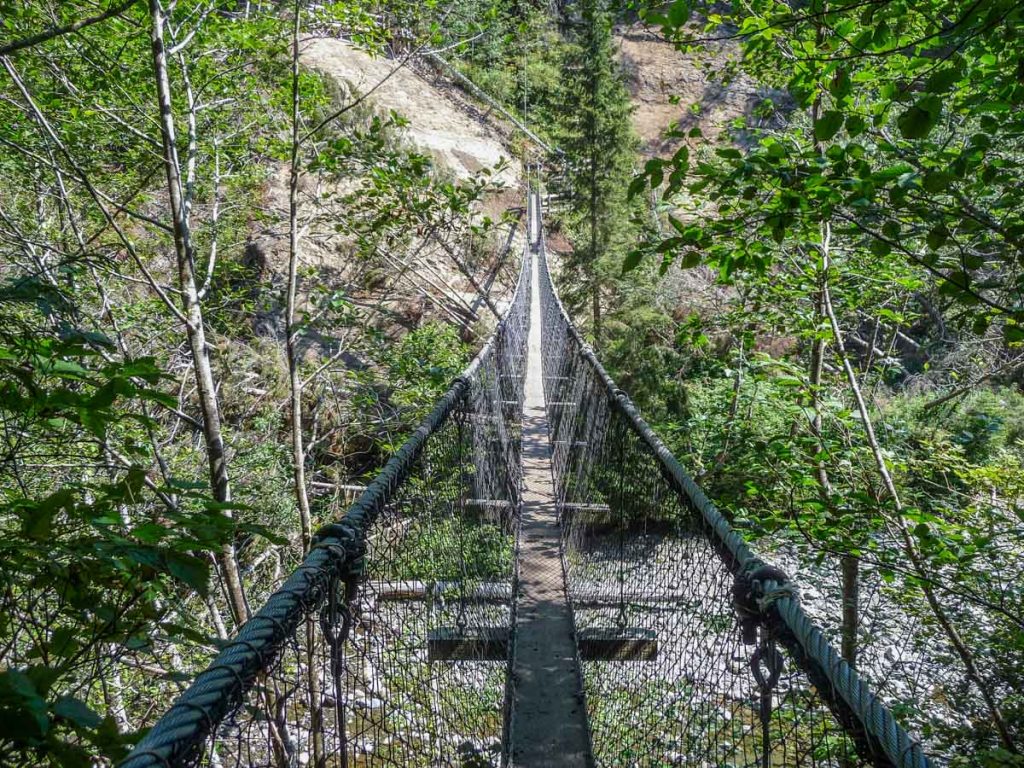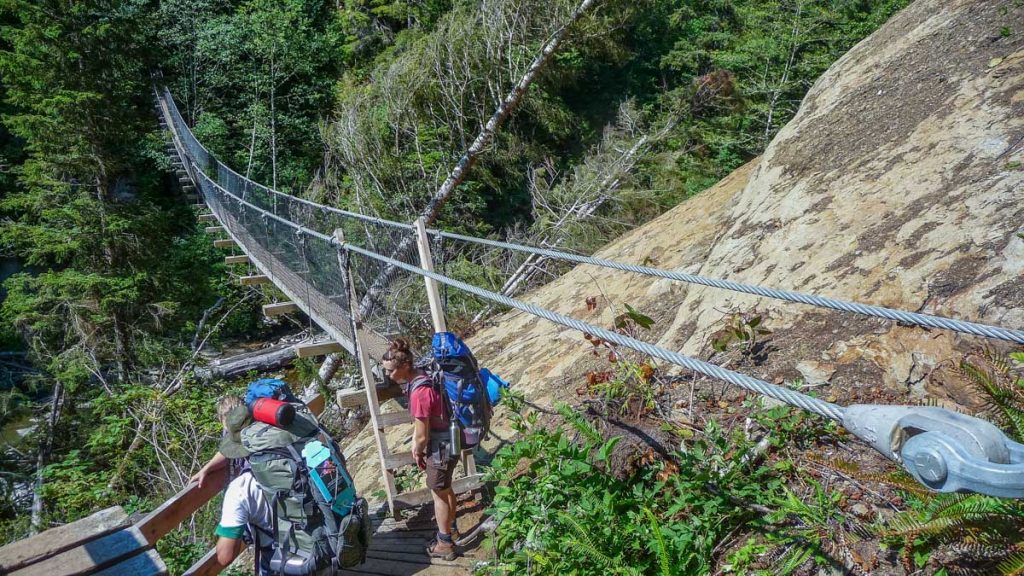 The trail after Logan Creek became very muddy and full of huge tree roots. I loved this section because it was fun to figure out how to deal with the terrain without getting mud into my shoes. I crossed Cullite Creek by cable car. I think this was the shortest cable car on the whole trail.
The next 4 km to Camper Bay was even more muddy, which I enjoyed a lot. I much preferred this type of terrain to beach hiking. There was also one section that was different from anywhere else on the trail. It was wide open with no trees.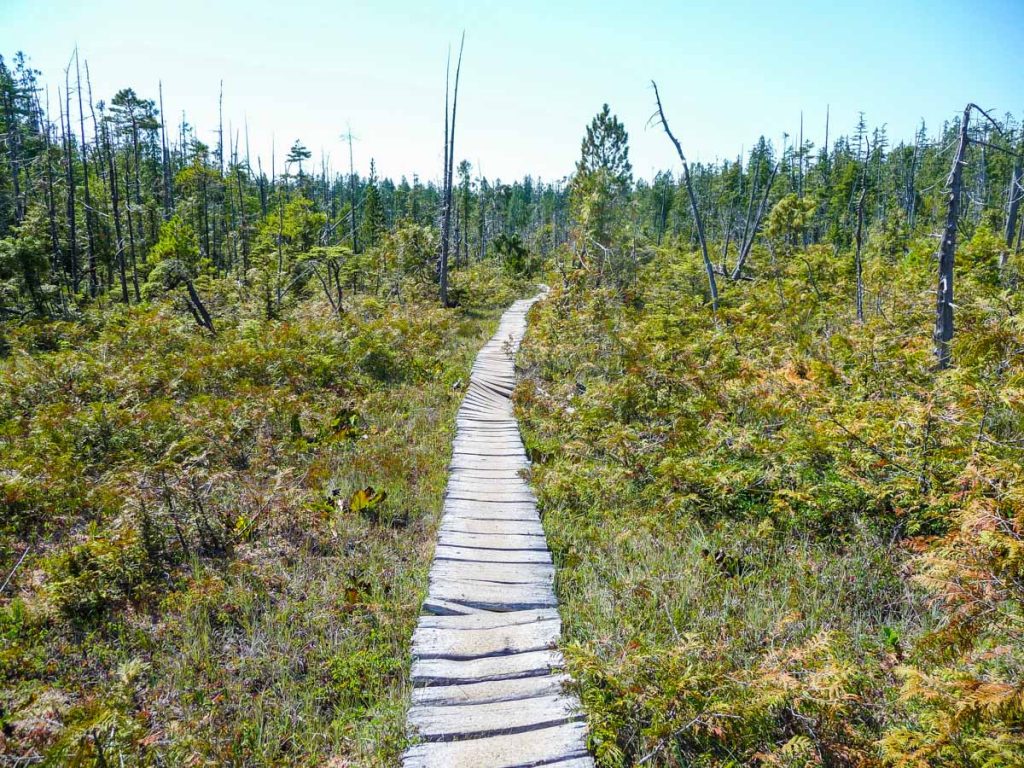 I arrived at Camper Bay around 6pm. The campsite is strange in that it is about 100 meters from the ocean, but you can't really see it because the view is blocked. There were already a huge number of tents set up. While looking for a spot to set up mine, a gentleman asked me "Are you Kevin?". It turned out that he had read this blog while planning for the WCT. He had googled "West Coast Trail" and "Ultralight" and had found my WTC Packing List post. Our dates coincided and we were going in opposite directions, so he knew he would probably run into an Asian hiker with a light backpack. Him and his wife were the only ultralight hikers I run into on the trail.
I shared a campfire with Kurk, a guy from the area. Later on, Monika and Marie arrived at the campsite and joined us.
Before this day, I had enjoyed the trail but was not overly impressed by it. I had a lot of fun this day, and it changed my opinion completely.
The plan for the next day was to get up early at 7:30am (early for me, normal for most people) so that I could arrive at Owen Point during low tide. A lot of people coming from the opposite direction told me that it was a must see.
Next entry: Day 5: Camper Bay to Thrasher Cove
Part of the West Coast Trail Journal and Pacific Northwest Trip Journal