After being sick for 3-4 days in Ciudad Bolivar, Venezuela, and after thinking that I was already recovered, I started to feel sick again as soon as I arrived in Santa Marta, Colombia. After a night of drinking (not a good idea), I woke up with very high fever and pretty much stayed in bed for the next three days, sleeping up to 18 hours a day. I would feel dizzy just walking to the bathroom. I had almost no appetite, eating just one meal a day. La Brisa Loca Hostel is a party hostel, so it was not the ideal environment to be when you are sick and just want to rest. Many people in the hostel were doing drugs, I'd find cocaine and weed left behind by others in the lockers.
Besides being sick, I was also feeling unmotivated to do things. So much so that I didn't do any sightseeing in Santa Marta. Not one single picture. When I started to feel better, I decided that learning to dive was what I needed to regain my motivation. For that I had to go to the nearby town of Taganga. Along with Johan, an American guy I'd met at the hostel, we took a 9,000 pesos taxi and decided to stay in Divanga B&B. I got myself a private room because I was still a little sick and wanted maximum comfort. Taganga is a small and lazy fishing village. A great place to relax. The hostel's swimming pool and great food made it every easy to be lazy and do nothing all day.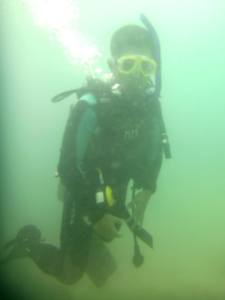 After two more days of rest and felling almost 100%, I signed up for a 3-day PADI Open Water Certification course with Poseidon Dive Center. At 690,000 pesos (around $345) it is one of the most expensive in town, but I wanted to go with a trusted and reputable company. It is still one of the cheapest places in the world to get a certification. The first day consisted of watching a 3.5 hour video, and doing dives in a swimming pool. The next two days included two dives each day in the Caribbean Sea. I was greatly surprised by how much I enjoyed diving. After I got comfortable in the water, I really enjoyed how weightless you feel. The area we did the diving in was also more beautiful than I expected, with pretty corals, large colorful fish, and even big turtles. Now that I have the certification, I look forward to diving in many other parts of the world.
The following day, Johan and I went to Tayrona National Park. We took a local bus to Santa Marta first, and then another bus to the National Park's entrance. Once there we paid the 38,000 pesos entry-fee. We then rode in a minibus to the start of the trail. Walking to our final destination of Cabo San Juan took around 2 hours or so through hot and humid and muddy jungle. Not a fun hike at all.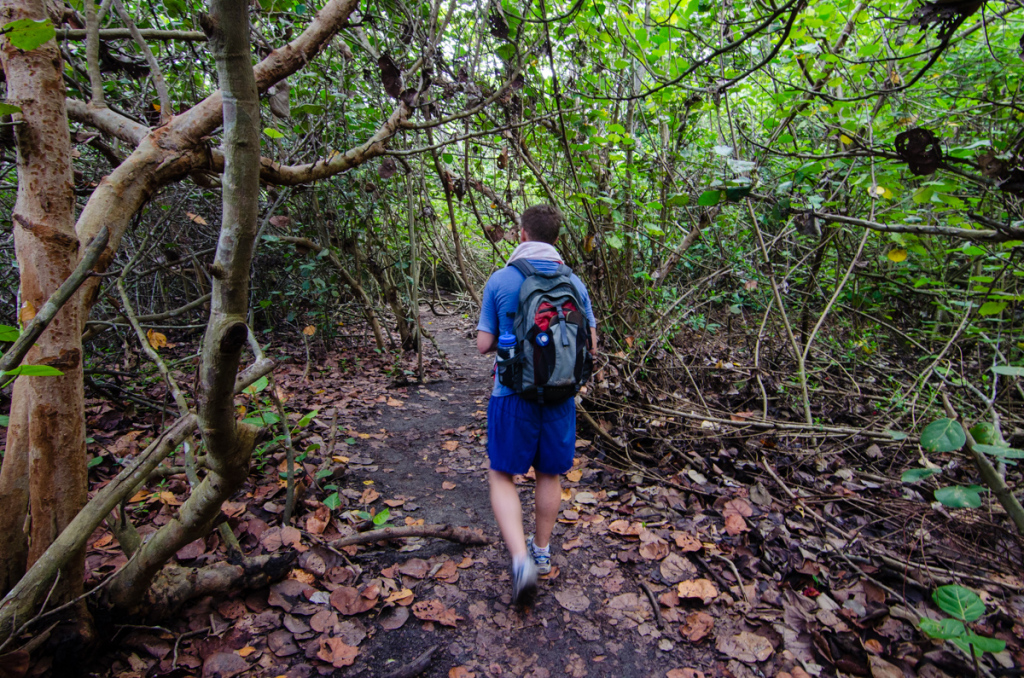 We arrived at the beautiful beaches of Cabo San Juan at around 2pm, and got ourselves a pair of hammocks at the top of the small peninsula in between the two beaches. Really wonderful views.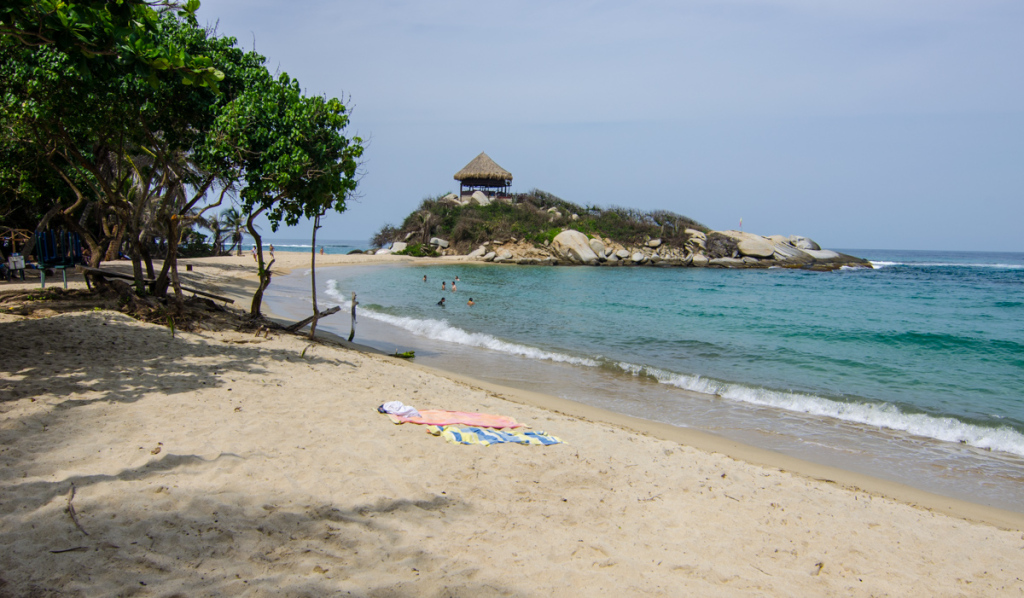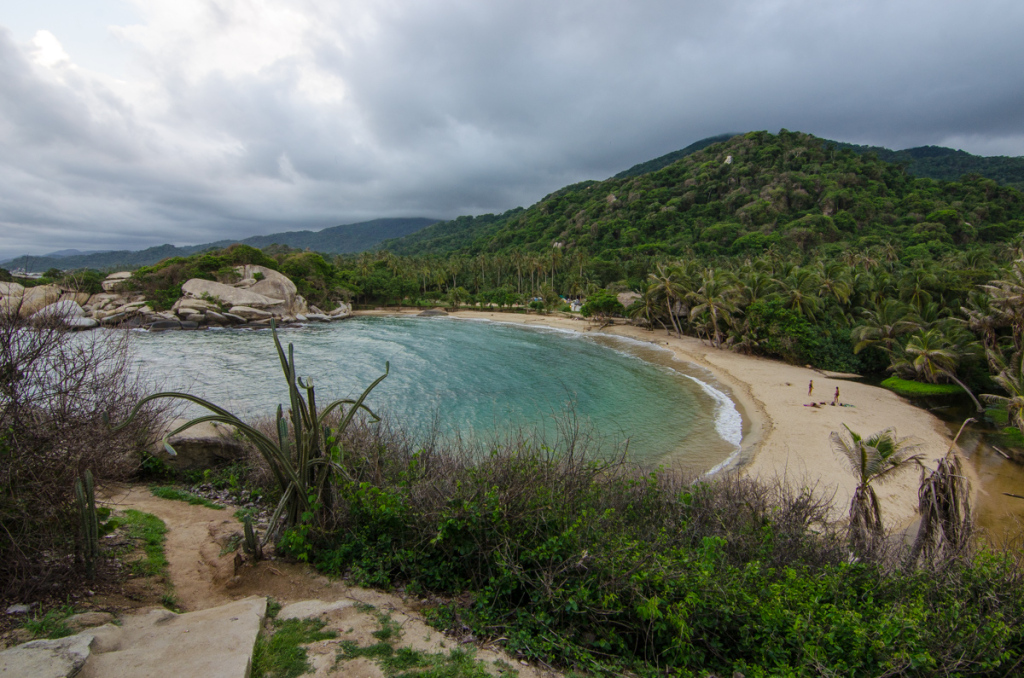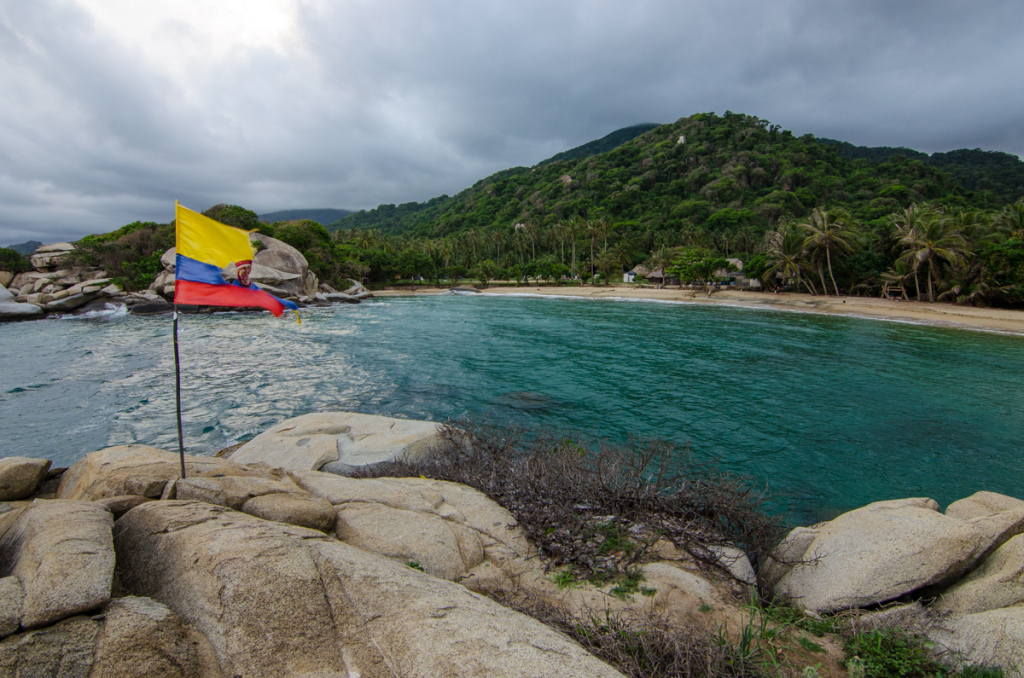 I run into a British couple I had met diving a few days prior. We had dinner together at the only restaurant by the beach. Light rain started falling later in the night, and it was a very windy and a bit cold to sleep, but at least there were no mosquitoes up there.
The following day we made the short 20-minute walk to La Piscina, a quieter beach with calmer waters for swimming.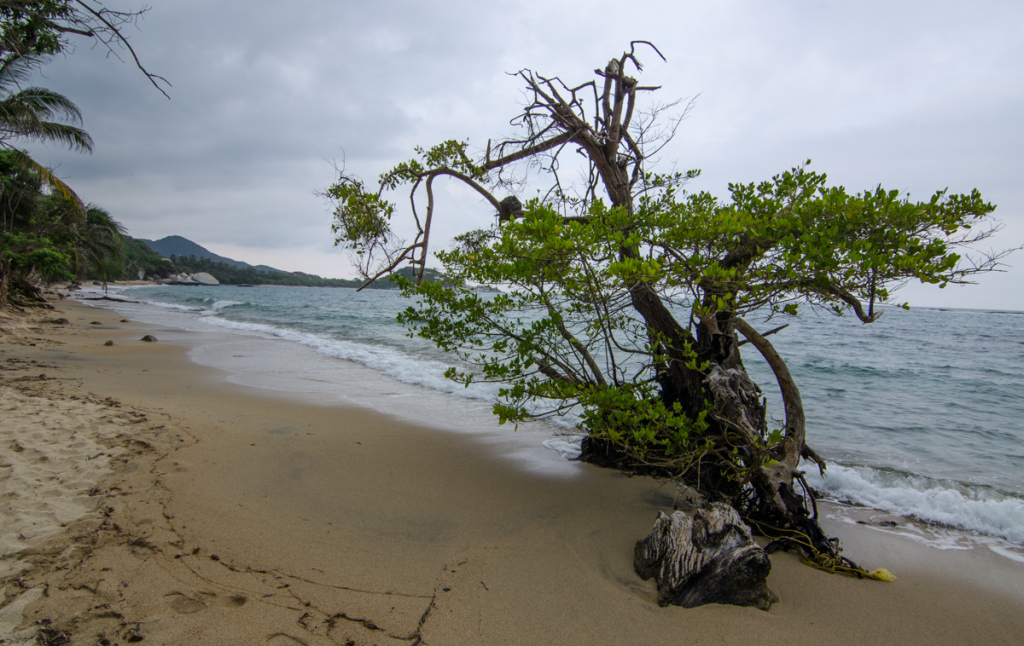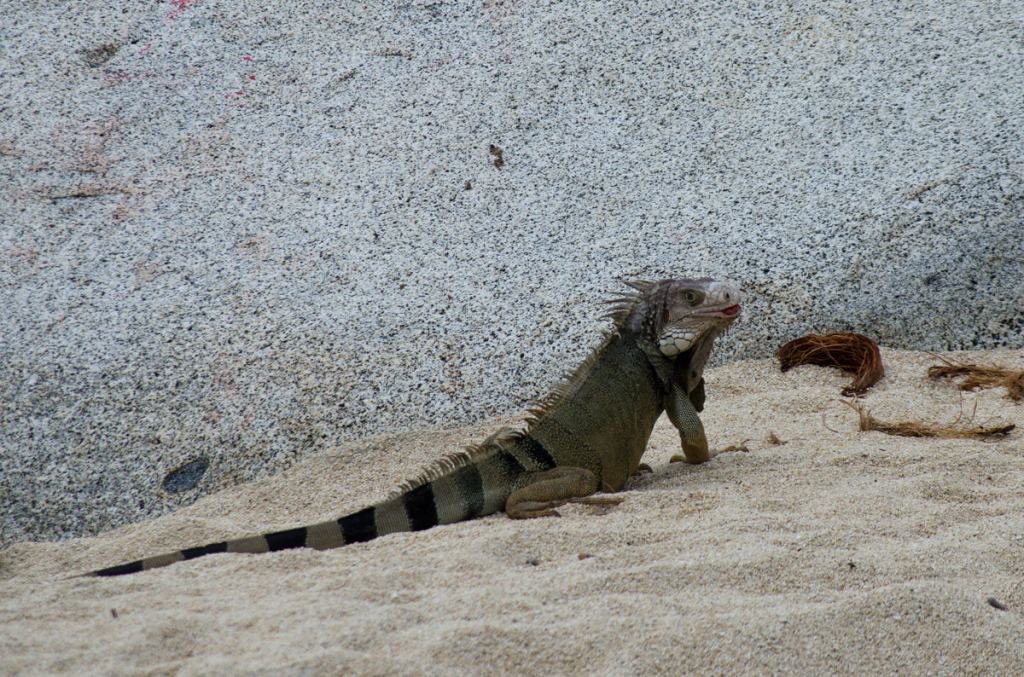 Johan and I tried to stay at the peninsula hammocks for one more night, but were told that they were already all reserved. We had to move to the other hammocks further inland, where it was a bit warmer and had way more mosquitoes.
The following day, after a lazy morning of lying in the the hammocks, we made our way back to the park entrance, and took the buses back to Taganga. Before we left though, I run into Tom and William, two Swedish guys I had met in Jericoacoara, Brazil about 6 weeks before. I always find it funny how I can accidentally run into people thousands of kilometers and weeks apart.
Both Johan and I were happy to be back "home" in Taganga. Back to our comfortable hostel with swimming pool, beds, and great food.
I'm ready now to leave this area. With only 10 more weeks to go in South America and still plenty of places to visit, I'm looking forward to picking up the pace a little bit and be more active and motivated. I plan on taking the bus tomorrow to Cartagena, and after a few days there, fly to Medellin.