While other travelers might have a different opinion, I consider doing a trip like this a very self-indulgent thing. Everyday I get up and chase things that are fun and rewarding for me, and while I do spread the money I spend around different places, I don't feel like my travel is beneficial to anybody else. With this in mind, it was a high priority for me settle down in Medellin for a couple of weeks and volunteer at the Angeles de Medellin Foundation.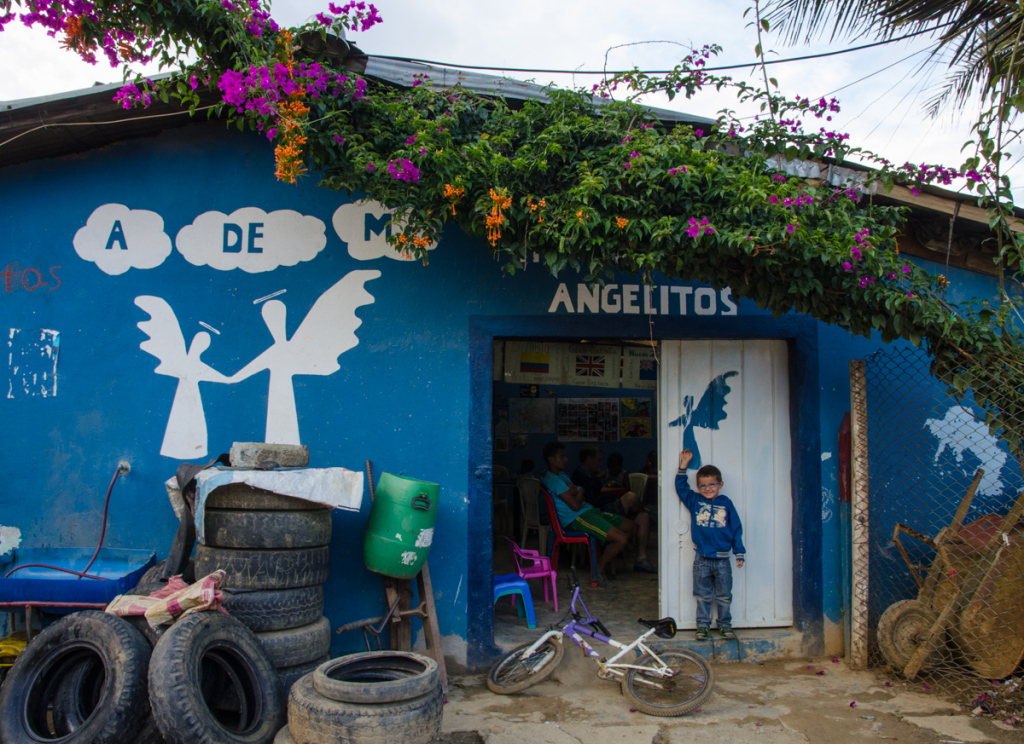 I first time heard of this foundation was through Melody, a friend from back home in Los Angeles. She had visited Medellin in July and loved volunteering there for two weeks. The foundation is headed by an retired American named Mark (or Marcos as he is called there). It is in a poor neighborhood called Regalo de Dios, in the outskirts of Medellin, and the two buildings of the foundation provide a safe environment for kids and adults to play games and learn English and computer skills. It is run entirely on donations and the tireless dedication of Mark and the volunteers, most of them foreign travelers.
I was told though email communication that the foundation is open Monday through Friday. Each morning they meet at the Acevedo Metro Station at 10:00am, and take the cable car up the hill, followed by a quick coffee, and then a bus ride to the Regalo de Dios neighborhood. Mark requires a one-time donation of 75,000 pesos (around US$35) from foreign volunteers. They usually close the foundation around 4pm.
My first day volunteering, I took the metro from my Poblado apartment and barely made it on time. I met with Mark and Veronica, a German girl who was also volunteering for the first time. Mark is a chatty guy who loves to tell stories, including how he ended up opening a foundation there and how he was almost deported from Colombia once. As soon as we opened the doors of the foundation, kids started to come in.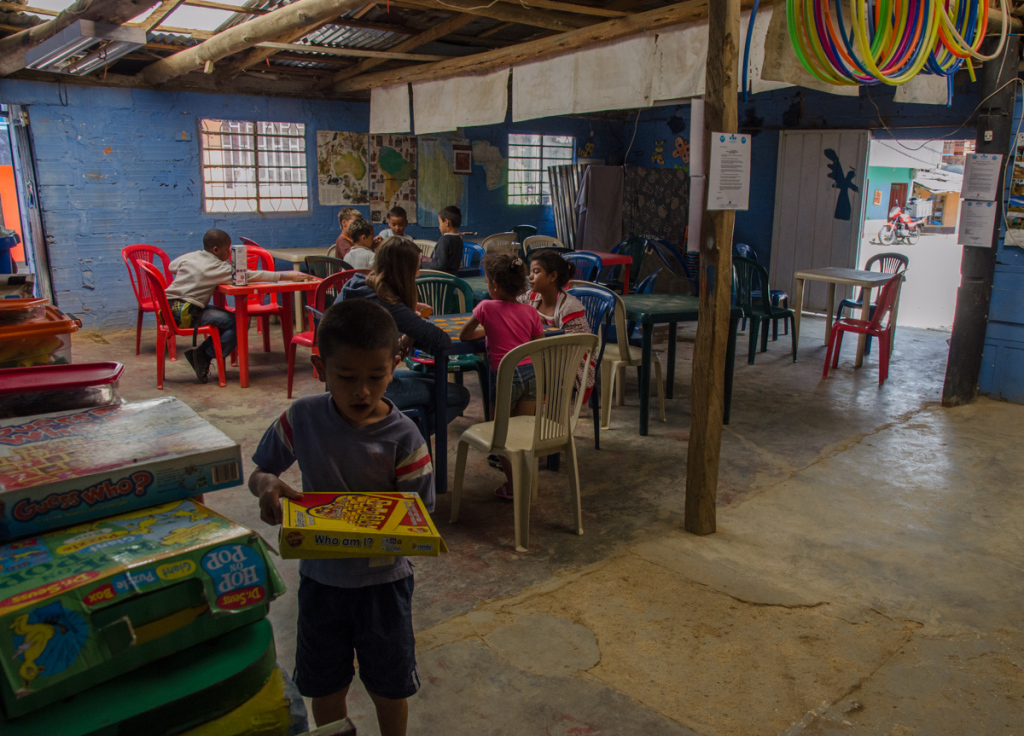 Seeing their excited and happy faces brought so much joy to me. Right away we started playing memory card games and Jenga. Despite my best efforts, I got my ass kicked badly by the kids in most games. There's this girl called Nicole who has photographic memory and wins almost every single time. Most other games also involves logic and cognitive development.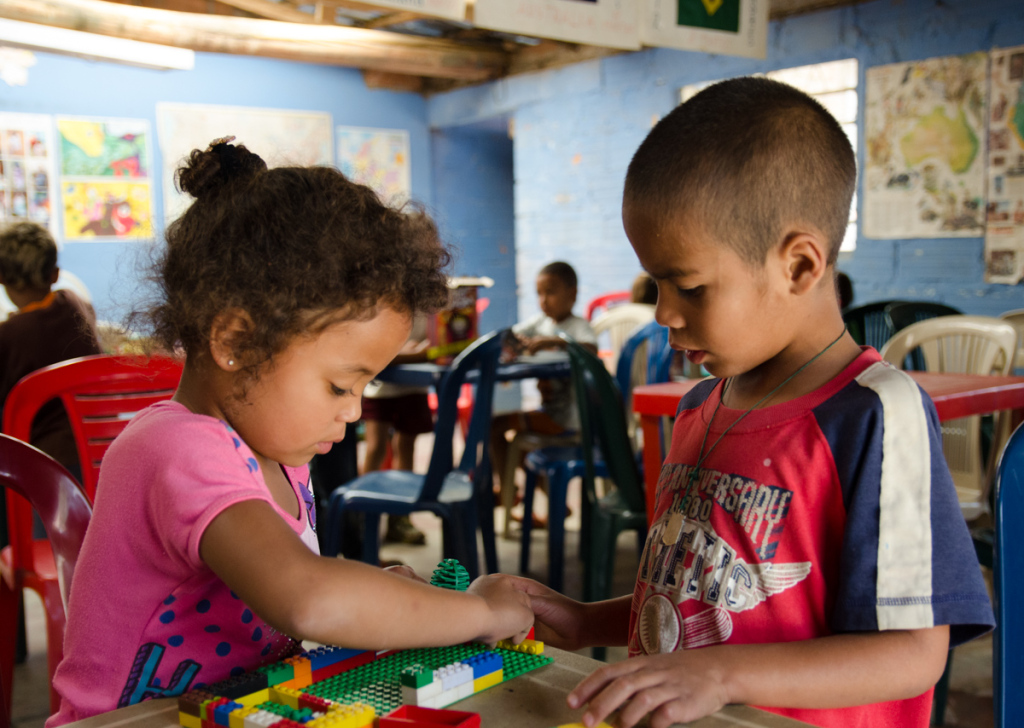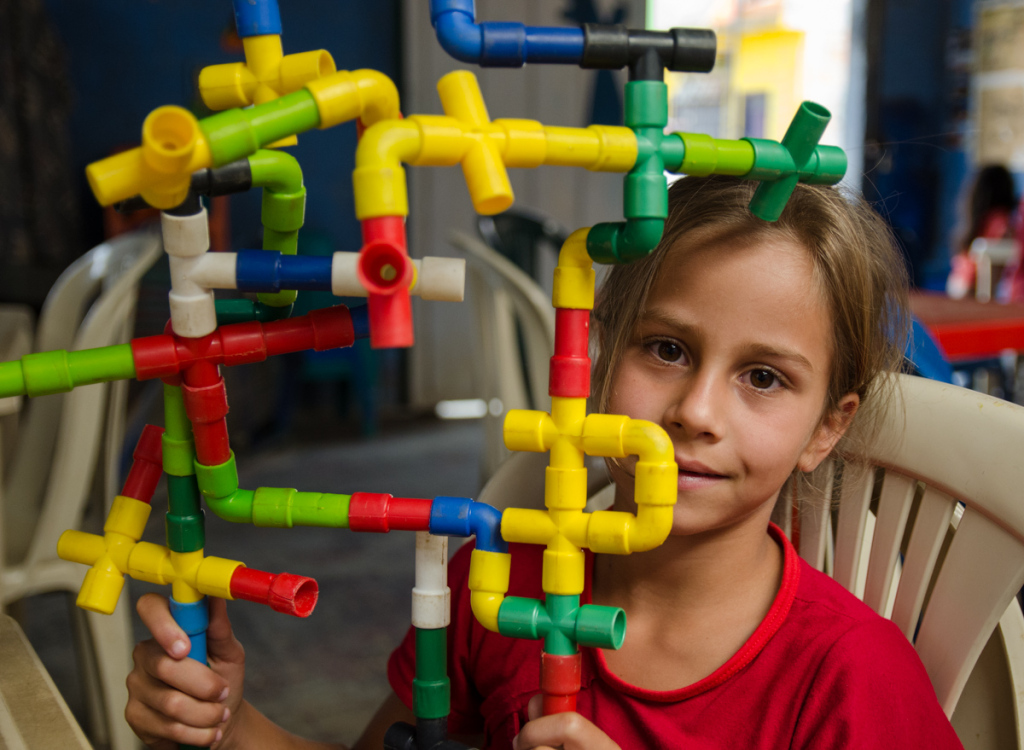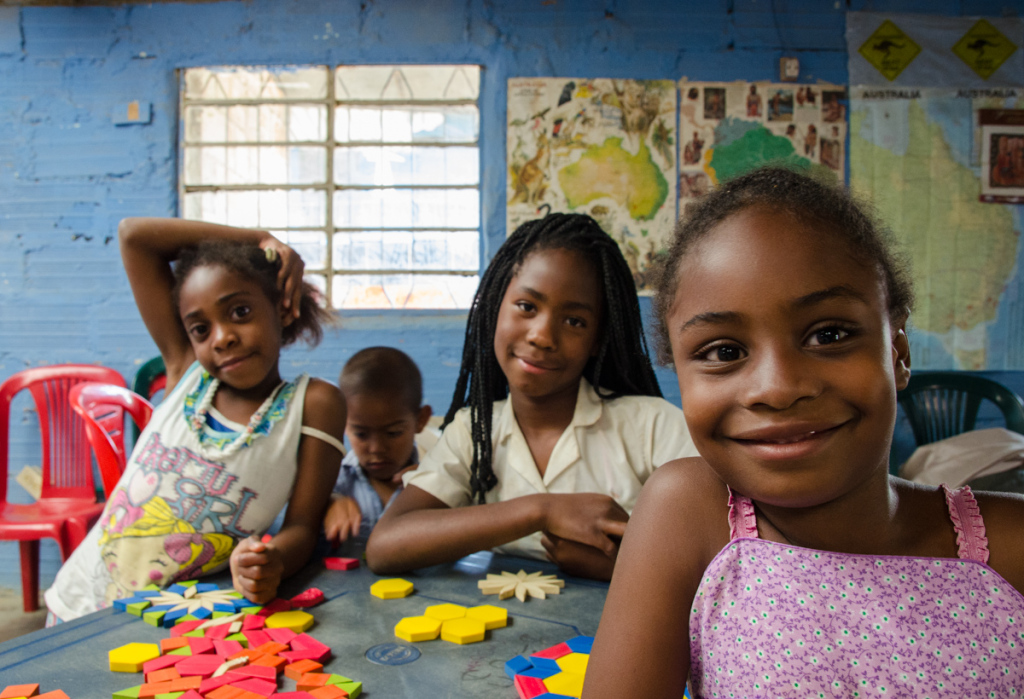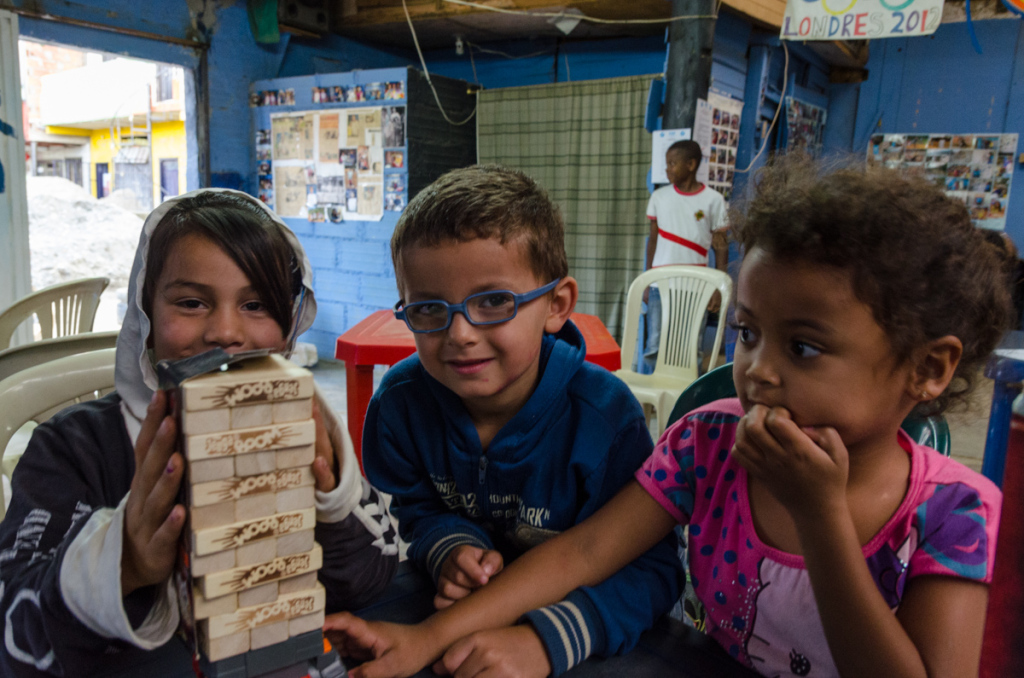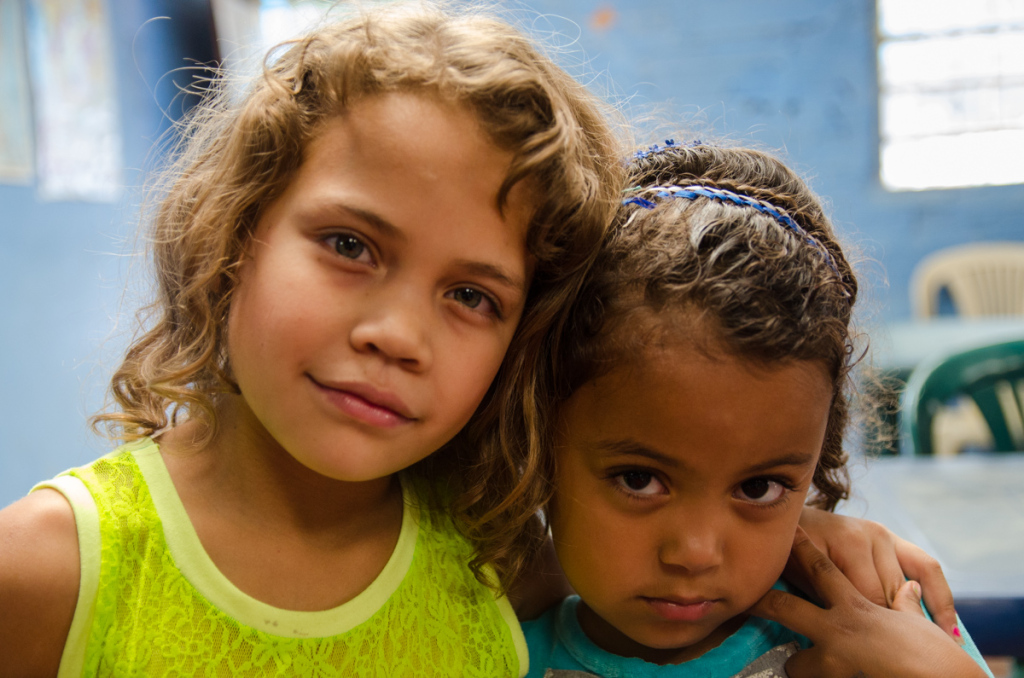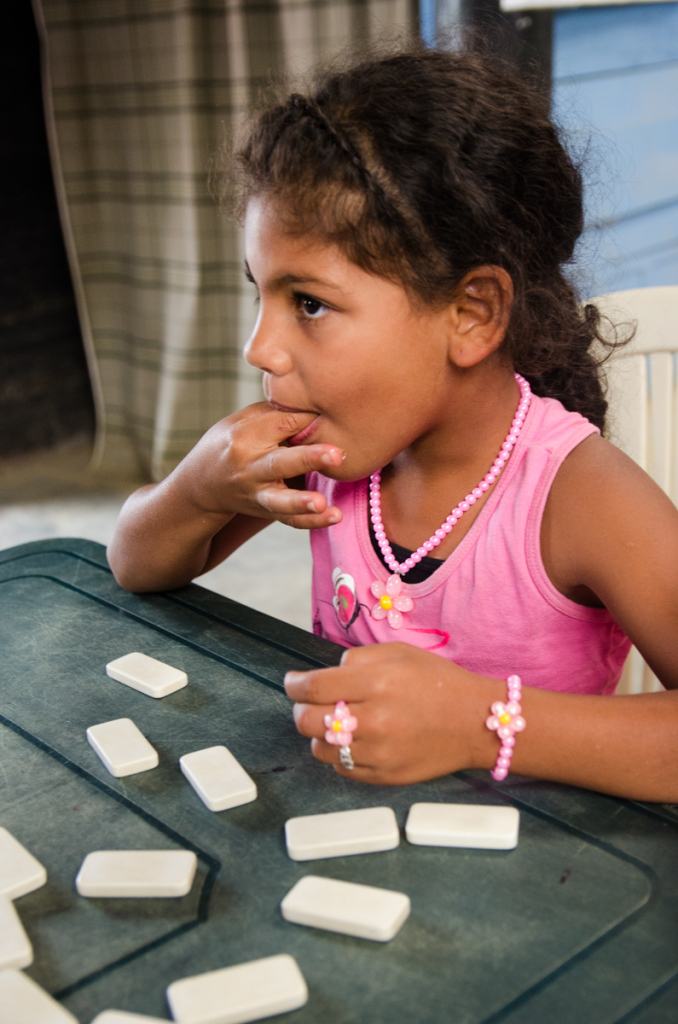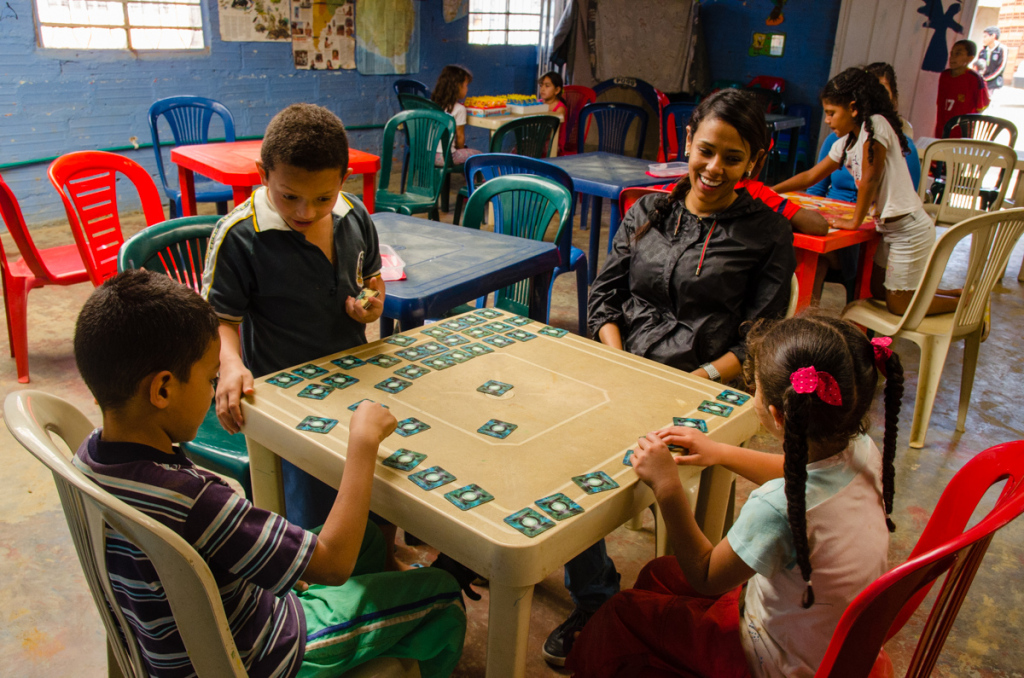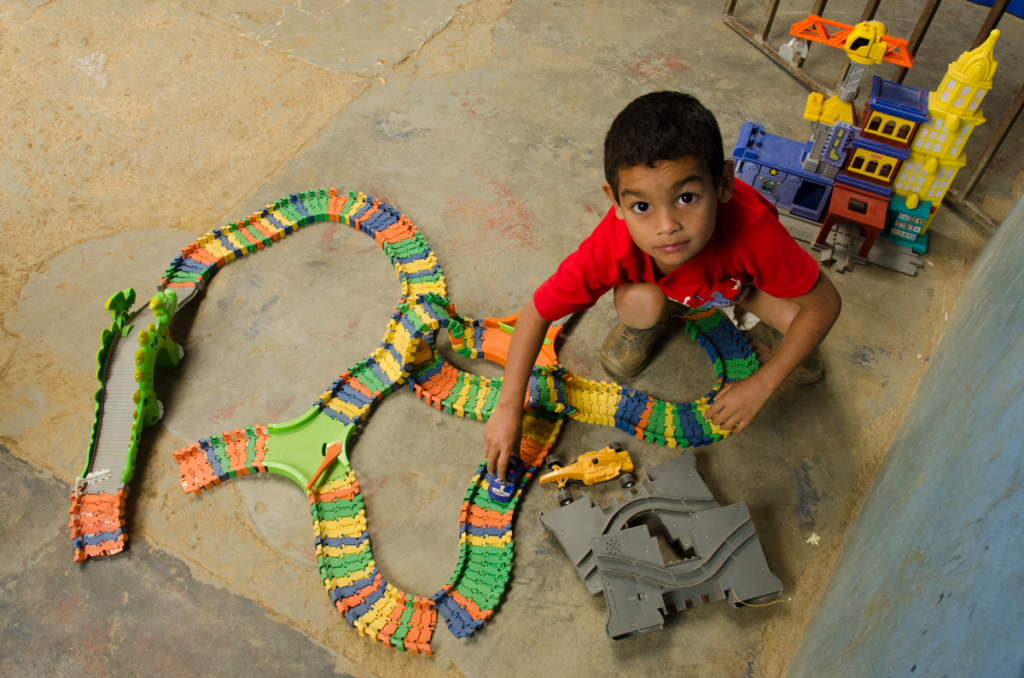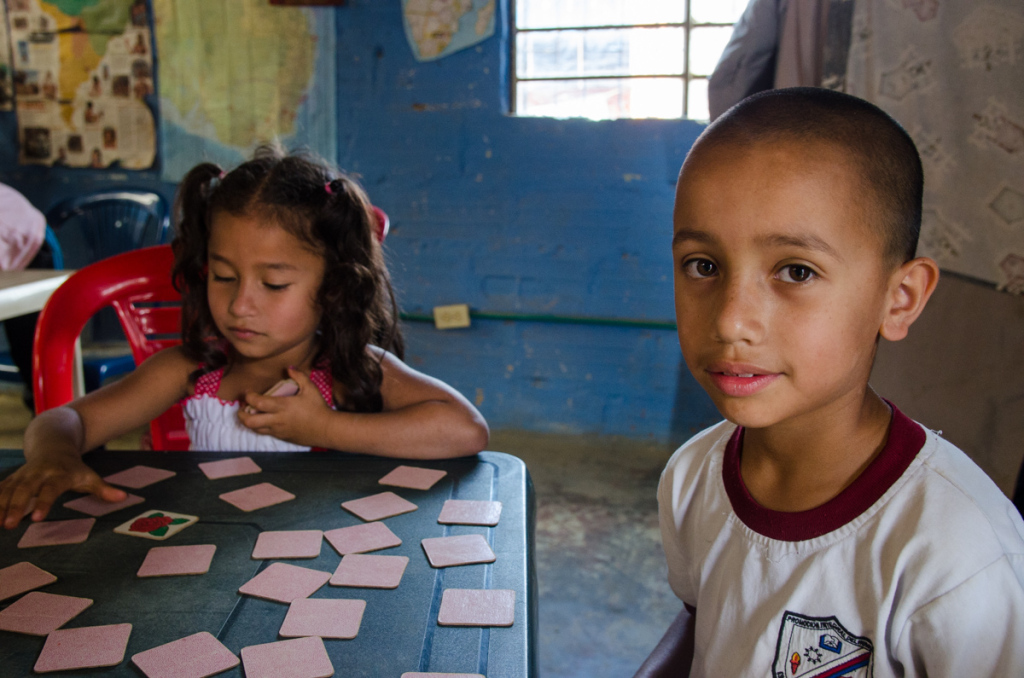 At the end of the day, the kids line up to receive some candies before heading home. They are told to say in English "Please" and "Thank you".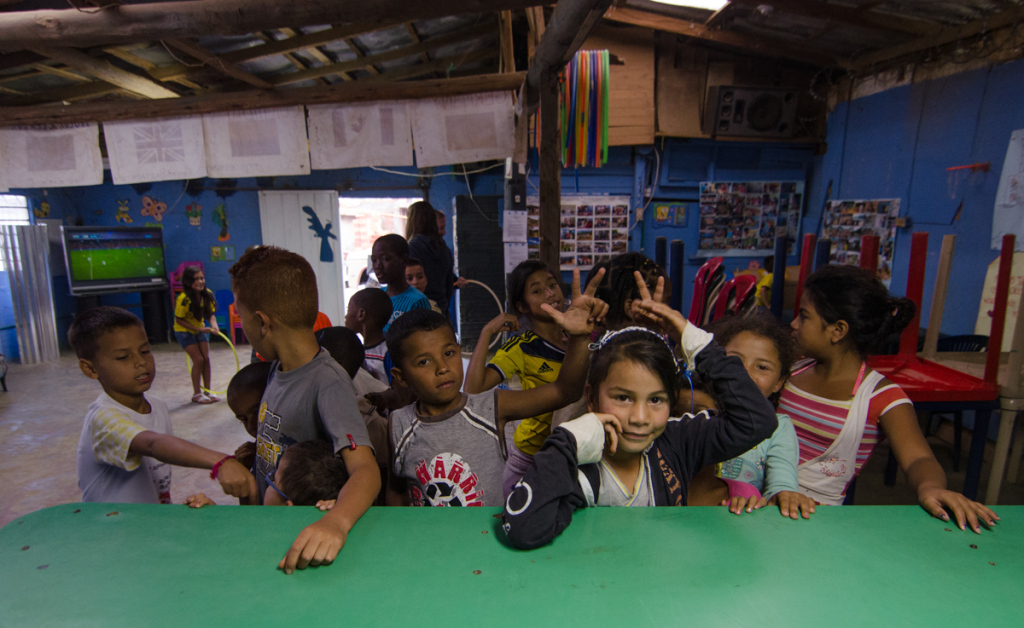 One big event that the foundation organizes every year is the Christmas party. Food and toys are given kids and their families. This is such a big deal for the local people that everyday mothers would come to the foundation asking for tickets for the party. Tickets are given to make sure that the foundation don't try to accommodate more people than they are financially able to. On my last day of volunteering, we went out into the different neighborhoods to give out these tickets. Unfortunately, there are way more families than tickets we were able to give out. It is heartbreaking to tell people that you don't have any tickets left and that they won't be able to attend. A lot of these people live in extreme poverty, they don't have running water and their toilet is just a plastic bucket, so the party is a big thing they look forward to.
I ended up staying over a month in Medellin and volunteered often. It was nice to have some kind of routine and purpose after so many months of traveling. Most of the days I volunteered I ended up both mentally and physically exhausted because you rarely take any breaks and the kids constantly want your attention dragging you from one place to another. They are used to seeing volunteers come and go and they attach to you very easily. But it was an incredibly rewarding experience, and I would love to do it again in the future.
I wish Mark many more years of good health and success running this great foundation.