Journal entry for September 5, 2009
Approximate distance hiked: 14.0 miles, 22.5 km
For the second night in a row I woke up a lot in the middle of the night. This was mainly due to feeling a bit cold, strange dreams, condensation dropping on my face from the tent ceiling, and uncomfortable sleeping positions. When I got out of the tent around 7am, it was still very cold outside, around 35°F (about 2°C). Everything was wet and took a while to dry. From all the campsites I'd used on the JMT, Woods Creek was one of the lowest in elevation and, as a result, surrounded by mountains. It took a while for the sun to rise above them and hit me directly.
I crossed the suspension bridge two more times just for fun before getting back on the trail.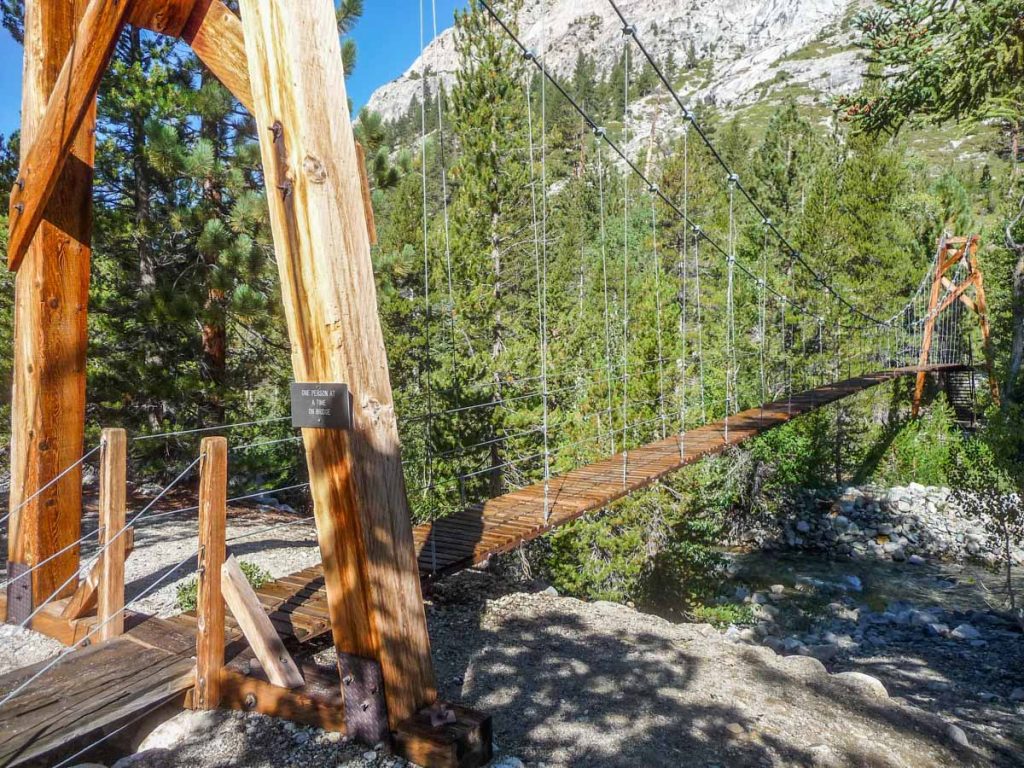 I wasn't feeling as energized as I was the day before. I'd been wanting to take a dip in one of the lakes for the last few days but the weather had been crappy. This day was perfect though, with not one single cloud in the sky.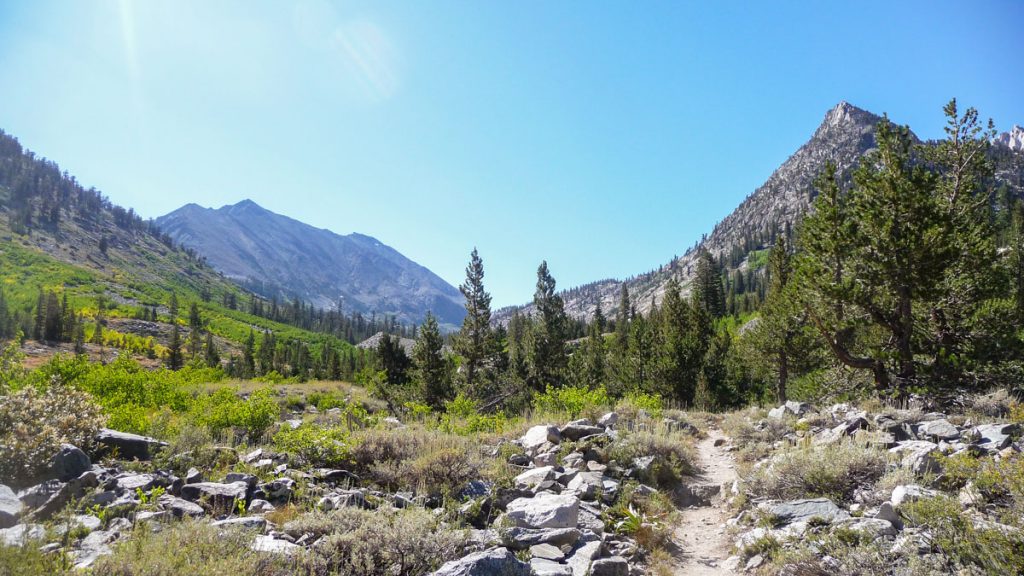 I run into the guided tour group with the horse pack right before Dollar Lake. I stopped to chat with them and found out that they were doing a 14-day hike from Florence Lake to Mount Whitney. Nice people, and they all looked like they were enjoying themselves. Once at Dollar Lake, I stopped for the long awaited dip. The last shower I had taken was 8 days ago at Vermillion Valley Resort. The water was a bit cold but didn't bother me much. While waiting for the sun to dry me, I ate lunch by the lake. Beautiful views.
As I was getting ready to get back on the trail, I met 3 guys from the Los Angeles area doing a weekend hike coming from Baxter Pass, which according to them was a miserable experience. They told me about the huge fire in the Angeles National Forest, which was the worst they've ever seen. I also found out from them that it was Labor Day weekend which I wasn't aware of at all.
Back on the trail and after a couple of miles, I arrived at Rae Lakes. There were a good number of people here since this is a very popular area.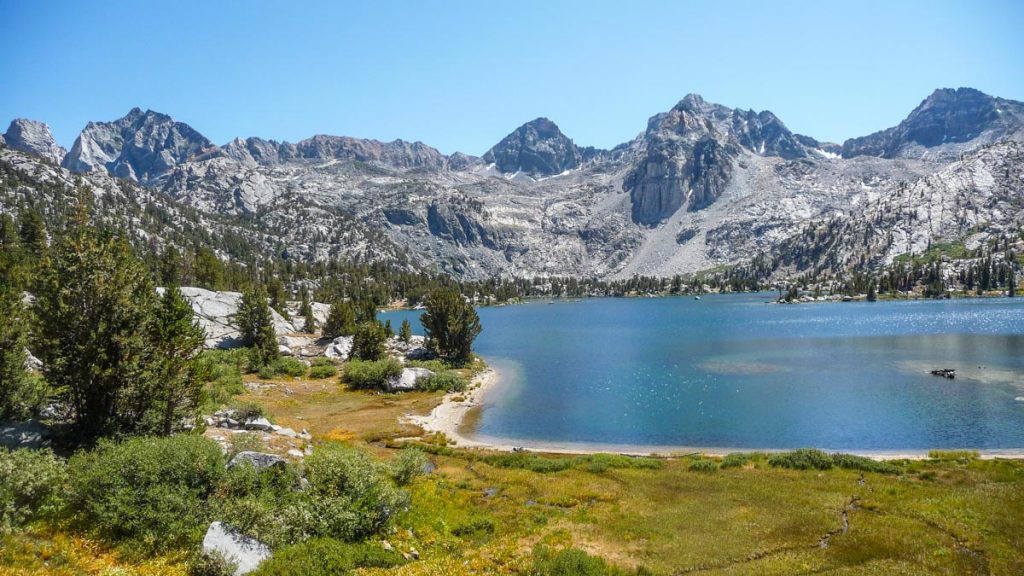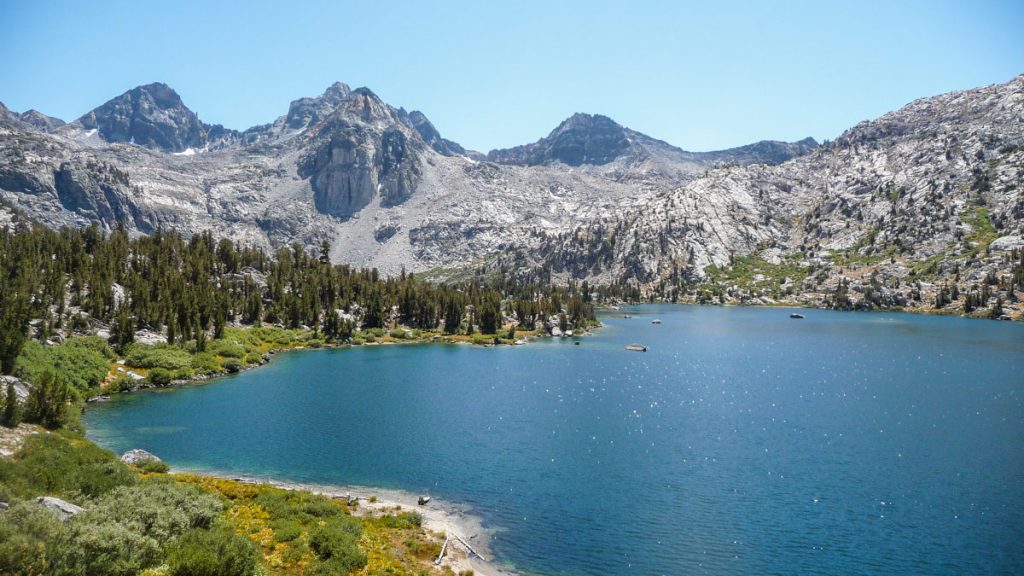 The final ascent to Glen Pass (11,798 ft, 3,596 m) came right after the lakes. The climb is in two parts. The first one to a plateau before a final one up a series of very steep switchbacks. I struggled a lot and my legs were getting very fatigued. I had to stop many times to catch my breath. I was starting to get a bit frustrated until I convinced myself to enjoy the moment and the views. This was not something one gets to experience everyday. It was the toughest pass I did on the JMT.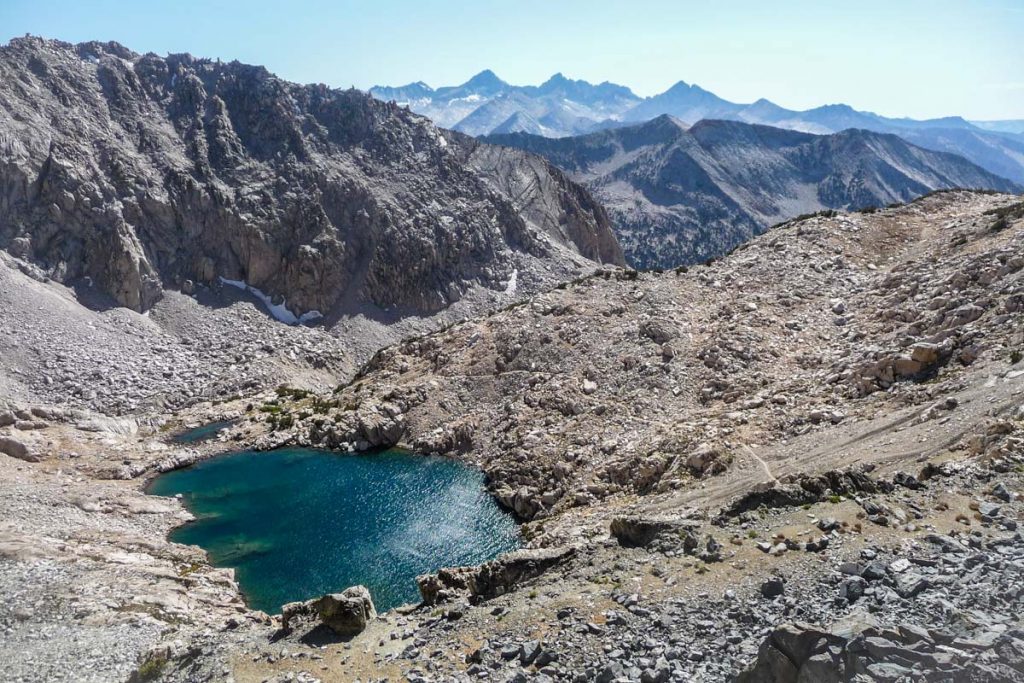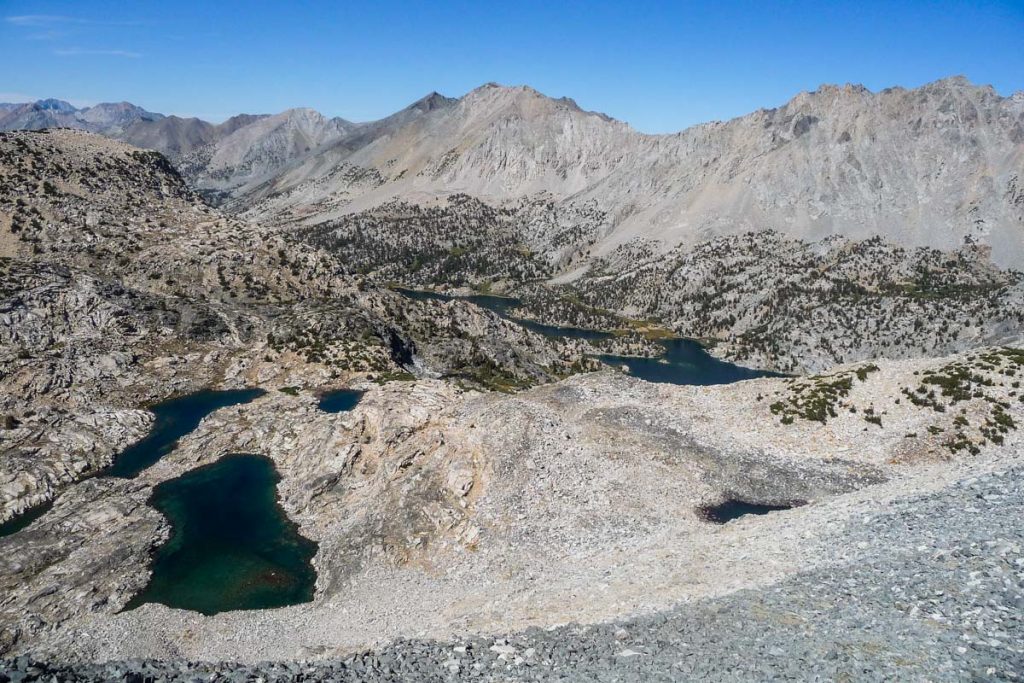 I saw a lot of hikers coming up from the other side of the pass and I sympathized with them. The descent (ascent for them) was very steep and brutal, much worse than the one I had just finished on the opposite side. My heels and ankles got sore from the pounding. Thinking about Forester Pass the following day, I was hoping that a good night's rest would fix everything. It was already 3:30pm and I still had about 5.5 miles to go, so I picked up the pace. I run into a friendly park ranger who asked me if I was carrying a bear canister.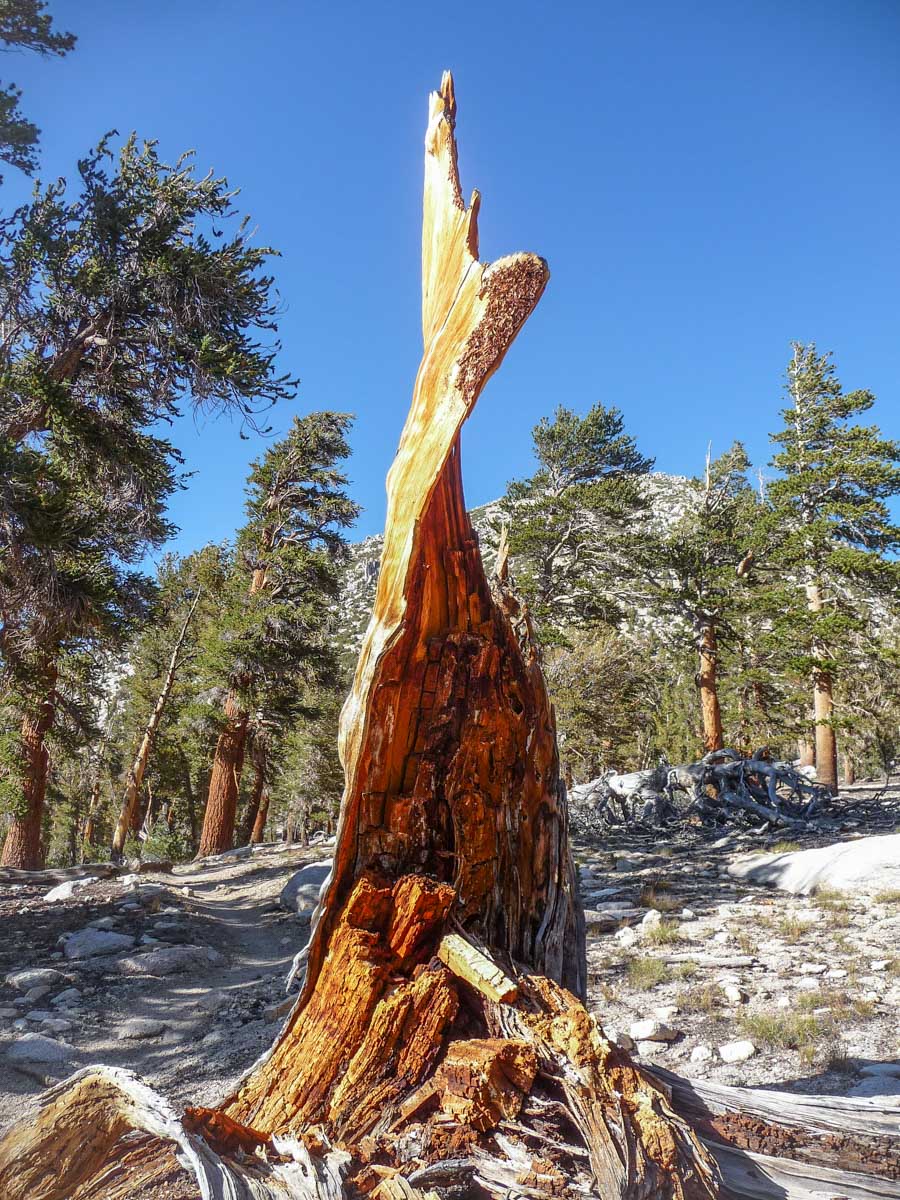 I arrived at Vidette Meadow a little bit before 6pm. I passed by two fairly covered campsites until I found one that was more open. I camped about 50 yards away from 3 other hikers, which ended up being a mistake since they were up chatting and laughing pretty loud well after dark. It was starting to get cold pretty fast, and while my last few attempts had failed, I decided to give it one more go at starting a fire. Surprisingly, I was successful. What difference the fire made. Camp chores were much more fun and less rushed with the fire there to keep me warm.