Journal entry for September 3, 2009
Approximate distance hiked: 12.3 miles, 19.8 km
I woke up to good news: the rain had stopped. Apparently it didn't rain that much at all. There was also almost no condensation inside the tent, which was strange. I spend a ridiculous half an hour cutting the moleskin for the blister on foot. The knife I had bought a few days earlier was pretty much useless.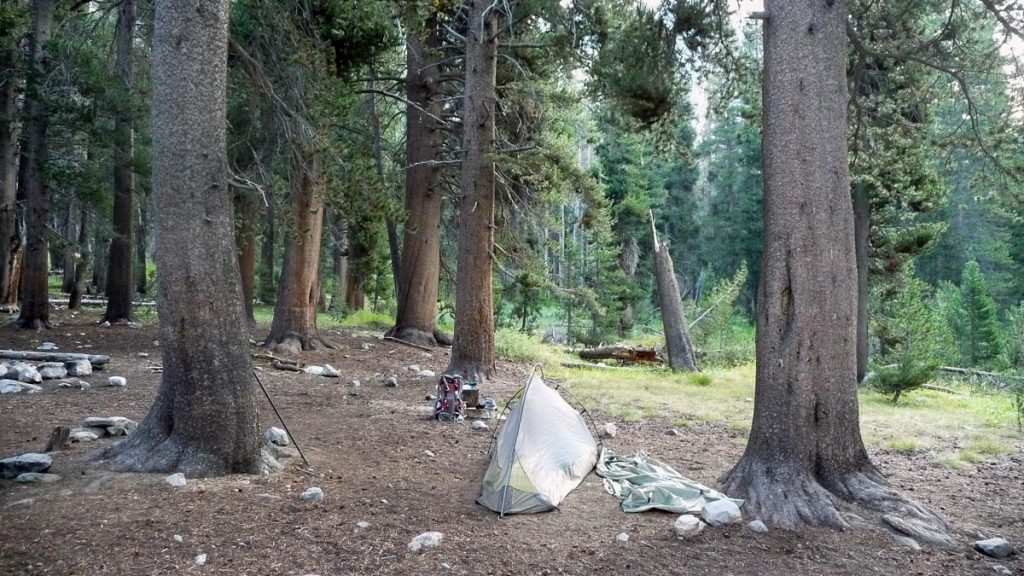 Once I joined the trail, it started to climb up immediately. I saw two deer right away. I guess that's why they call it Deer Meadow. I then encountered a few switchbacks which at the time made me believe were the famous Golden Staircase. I had been looking forward to it since quite a few hikers had mentioned how impressive it was. These switchbacks were not impressive at all, I thought. I continued on and was getting closer and closer to an extremely tall and steep wall of rock. I was starting to wonder how I was going to go around it since on one side was Palisade Creek and on the other was a huge mountain. I wondered this until I saw the real Golden Staircase, switchbacking up the face of the wall. I was very impressed now. The engineering and the amount of work it must have taken to build it were amazing.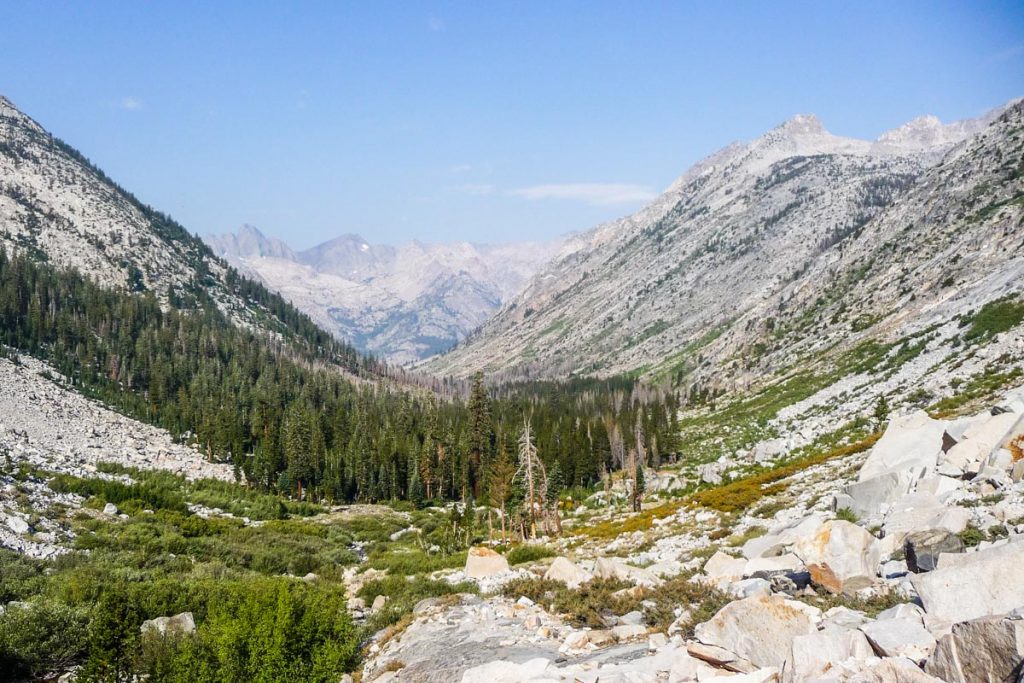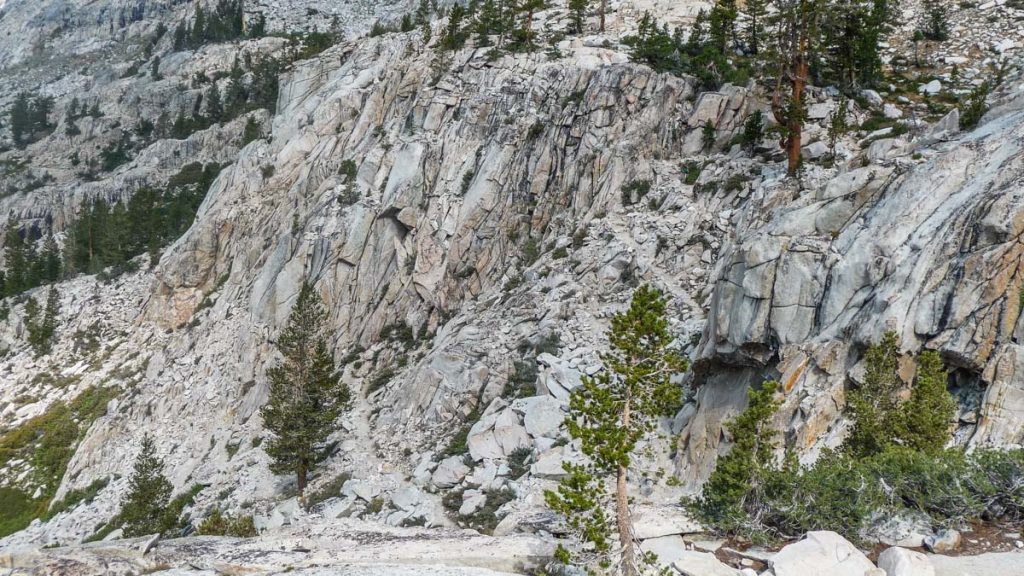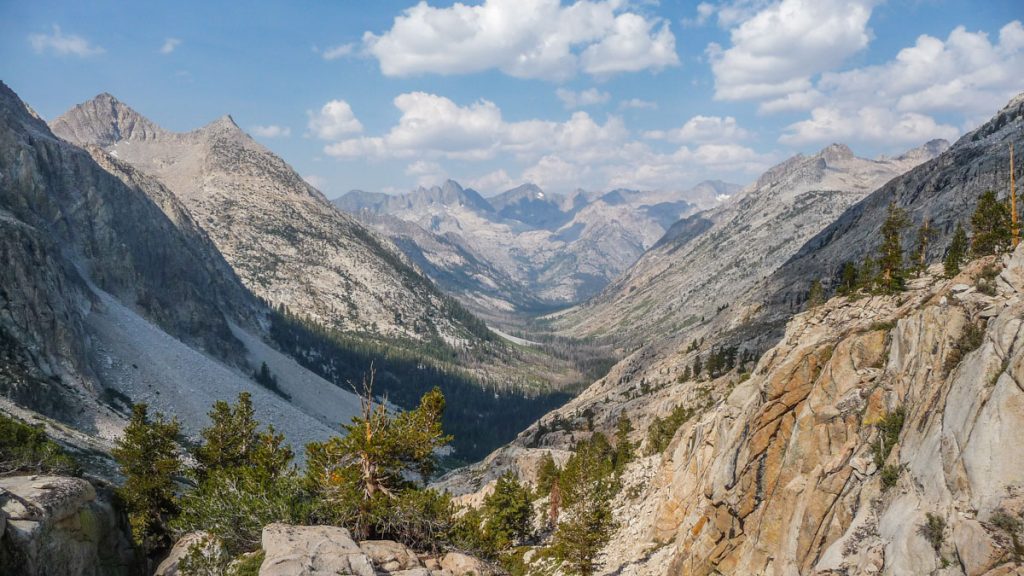 For the first one the JMT, my legs were feeling the climb. Before this point, when I got tired it was mostly from running out air, but not muscle fatigue. The following next 5 miles to Mather Pass seemed very long to me.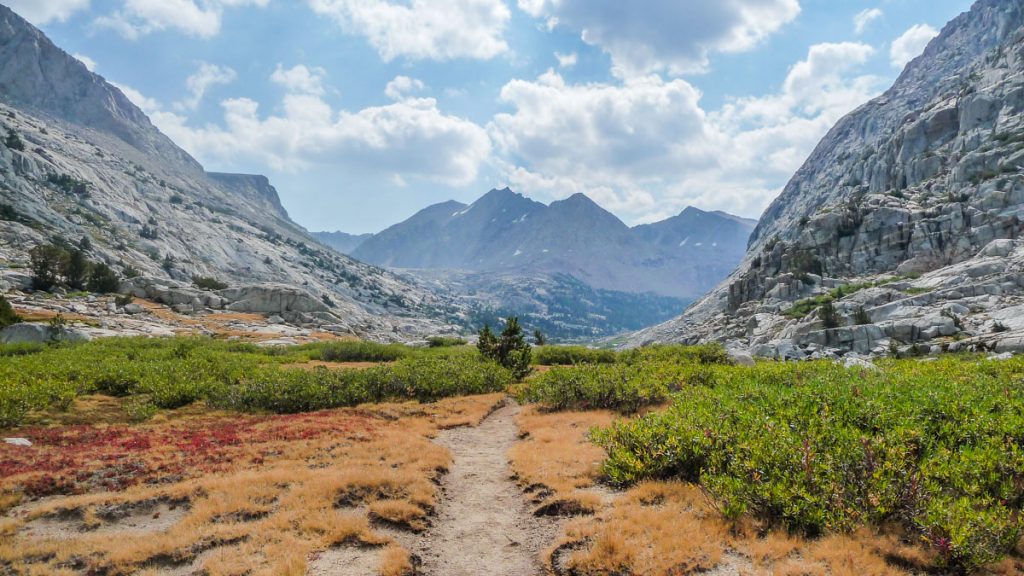 I met a older couple doing a 3 day hike. The lady told me that her husband was stopping at every lake to fish. I found a nice spot at Lower Palisade Lake to eat lunch before moving on.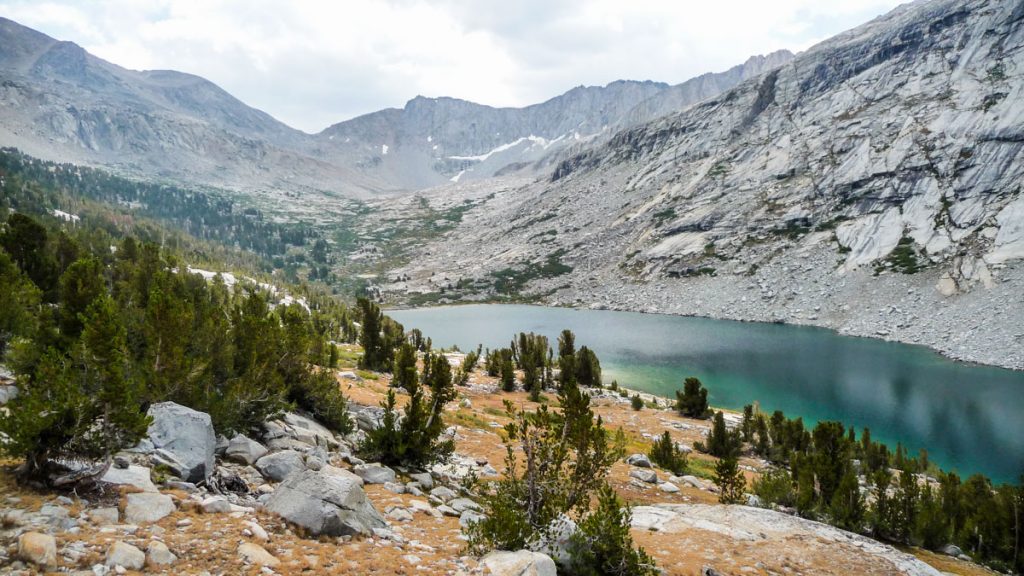 The final ascent to Mather Pass (12,100 ft, 3,688 m) was very rocky. I had to watch each step very carefully to avoid spraining an ankle. Since I miscalculated and didn't bring enough water, I had to ration it on the way up. I finally hit the pass around 2pm.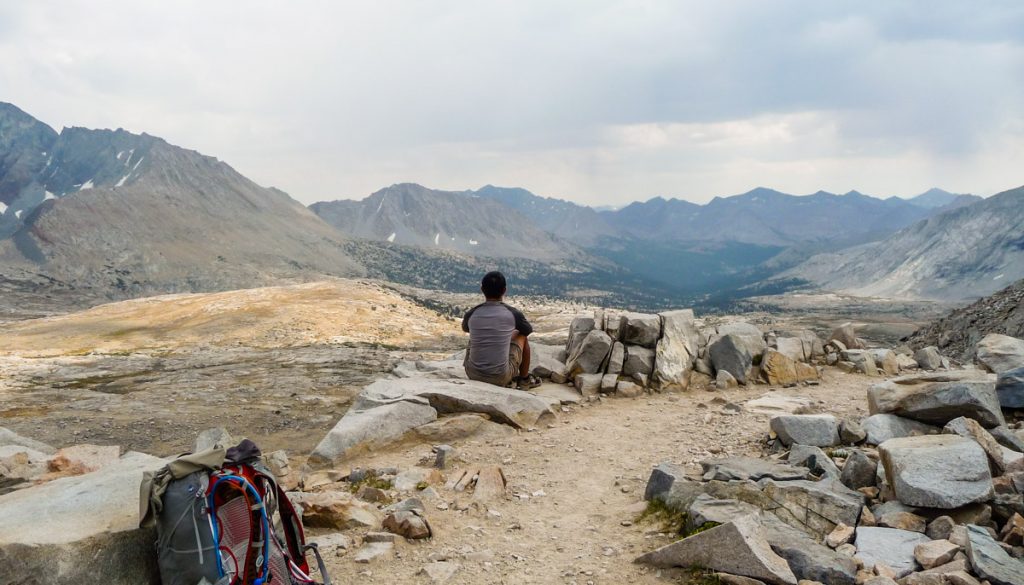 I stayed on top of the pass for a while, enjoying the view, until I fell a few drops of rain fell. I scrambled and started racing down, but it turned out to be a false alarm. The switchbacks immediately after the pass were very rocky too, but after a while the trail became very smooth and enjoyable. I stopped around 4pm for a snack and when I stood up again, my ankles were pretty sore.
I arrived at Main South Fork Kings crossing, my intended camping site, around 5pm. Lots of streams and rivers in this area. Since it was still early, I did some laundry and washed my socks. It took me a long while to get them somewhat clean, so much dust were collected in them. I spotted 4 other people camping in the area but they were kind of far so I didn't make an effort to go talk to them. All day this day, I had a numb feeling on both of my big toes. I later found out that it wasn't an uncommon thing to happen in longer hikes.