Journal entry for September 2, 2009
Approximate distance hiked: 11.3 miles, 18.2 km
I was starting to realize how much a good night's sleep regenerated my body. Usually after a long day's hike my ankles and feet would be sore, and my quads fatigued. But after a good night's sleep, which was generally at least 10 hours, I would wake up fresh and with no pain.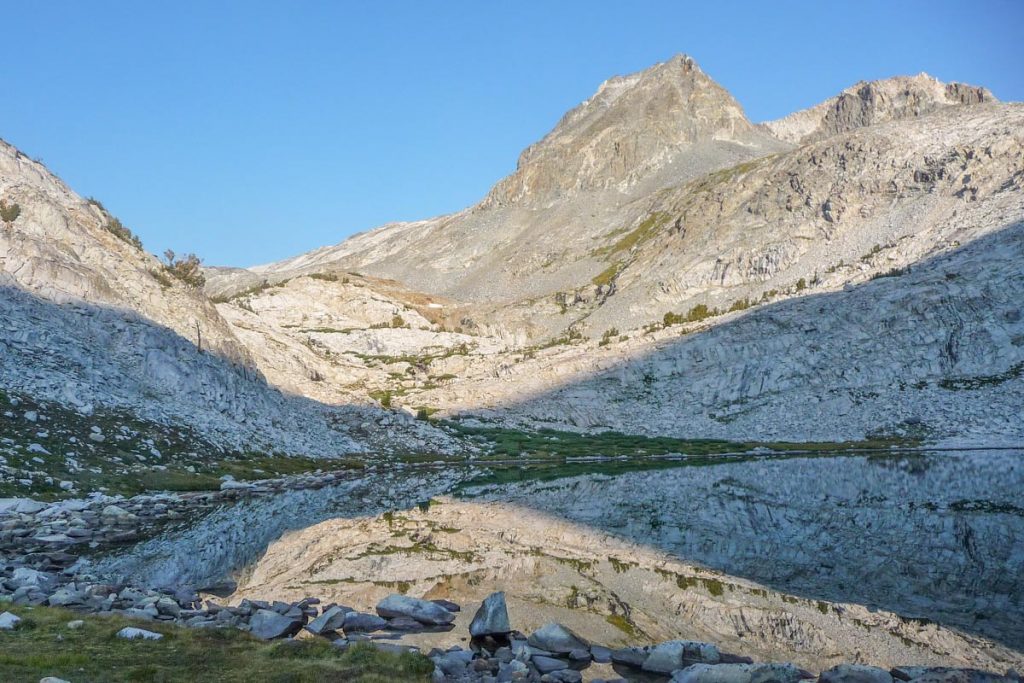 As usual, I was the last one to break camp. Brian and John left first, followed by Jack and Kathy. The trail continued its descent from Muir Pass. This stretch was gorgeous, surrounded by huge beautiful mountains such as Black Giant, and plenty of small waterfalls created by Kings River's Middle Fork.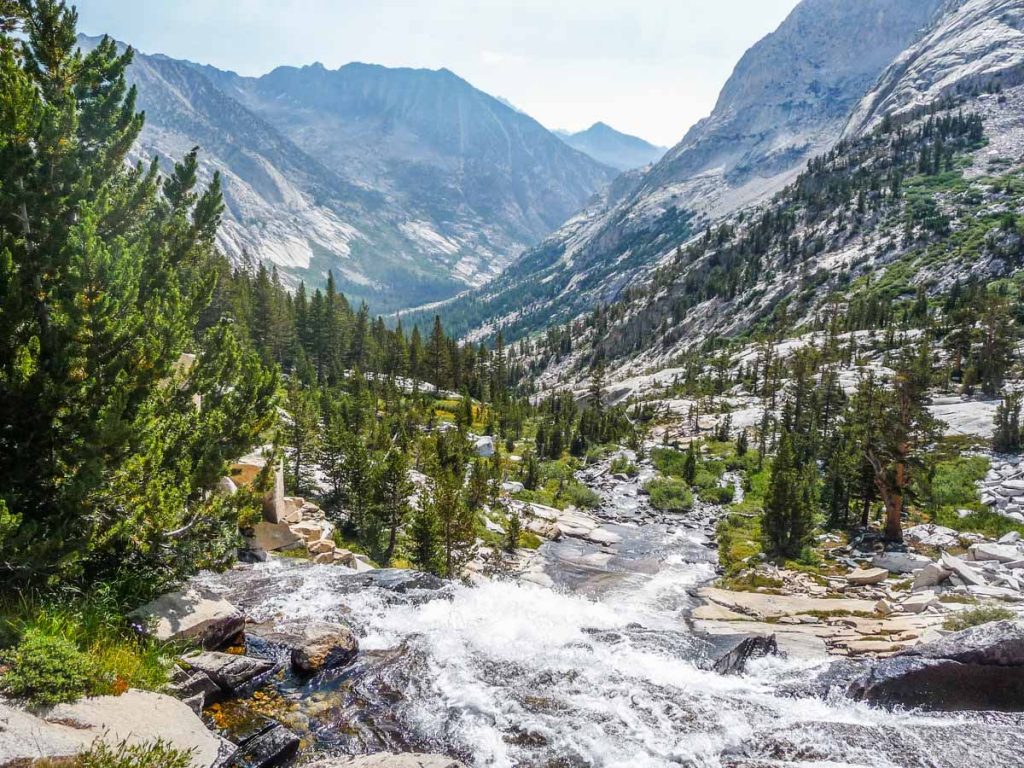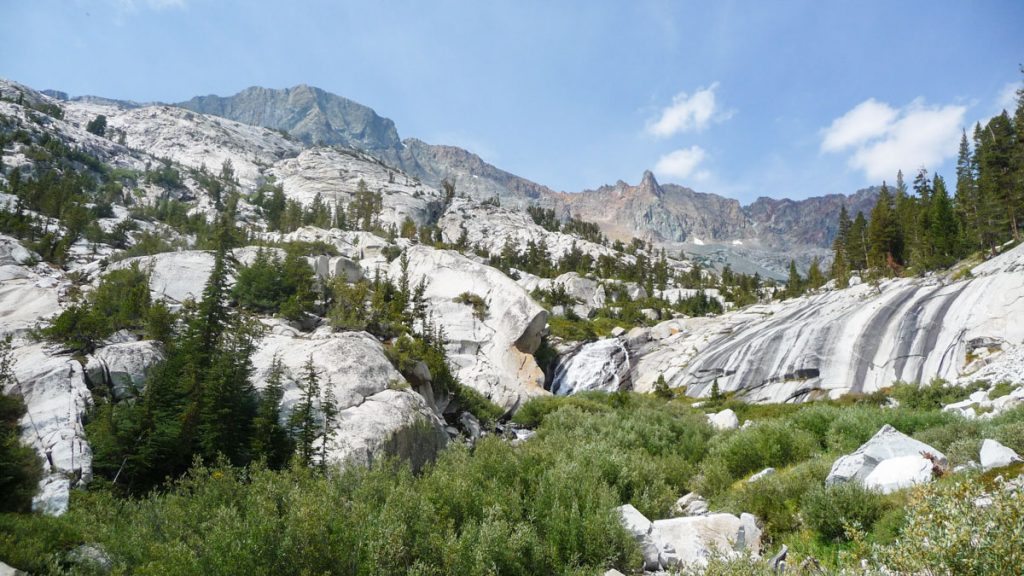 I saw four people from Forest Service clearing bushes and trimming pine trees around the trail. I then saw 3 guys taking a rest from building new switchbacks. It looked like a lot of hard work.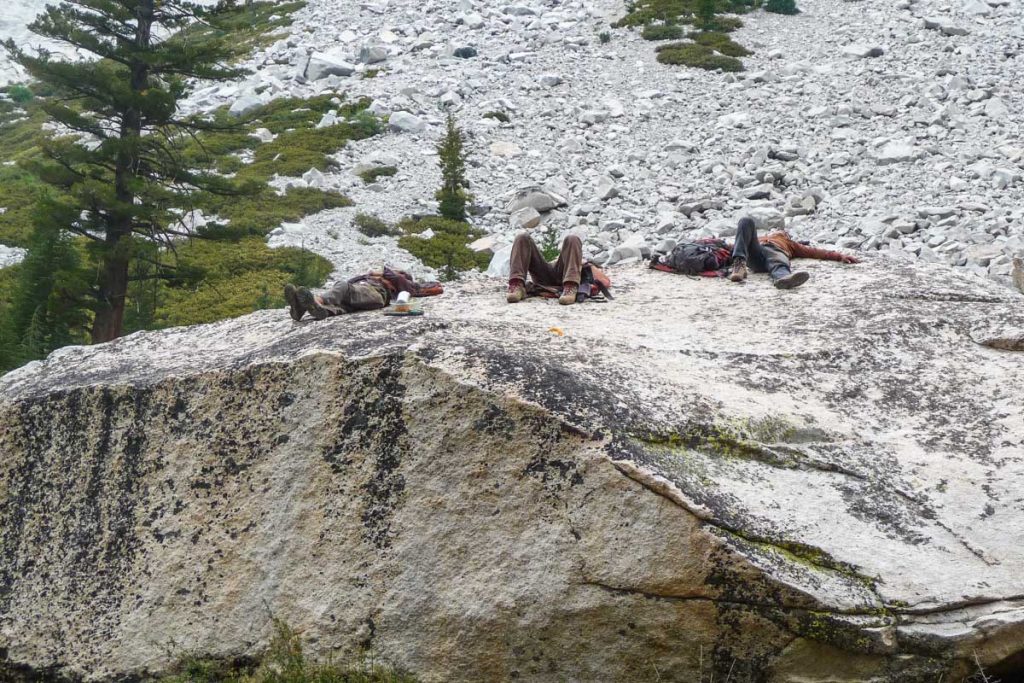 I was hungry all morning. The Snicker and Cliff Bar I had for breakfast were not enough. It seemed like my appetite was getting progressively bigger as the days went by. I couldn't eat all I wanted at each meal, but I was managing just fine. I stopped at Big Pete Meadow to eat lunch. My visit to Le Conte Canyon Ranger Station was uneventful since the ranger was out on patrol. I was hoping to get some weather information. Grouse Meadow was beautiful so I stopped there for a while to take it all in.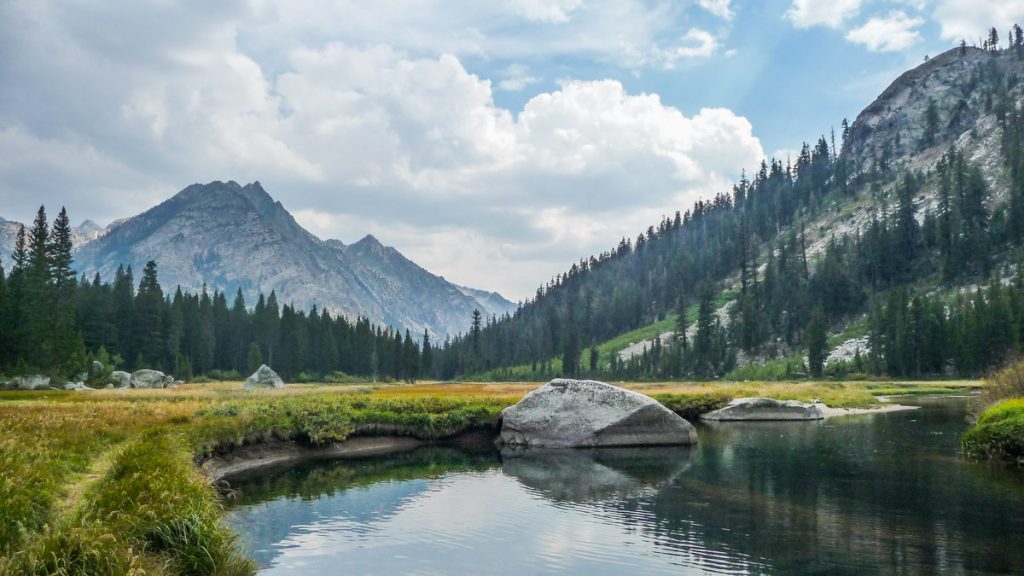 Back on the trail, I soon arrived at Middle Fork Trail Junction. It was there where I saw Jack and Kathy again. They had set up camp and I took a long break to chat with them. They are my heroes. Married for 30 years and they gave each other a JMT hike as anniversary presents. They give me hope that a long and happy marriage is indeed possible. I said good bye to them knowing that I was probably not going to see them again for the rest of this hike.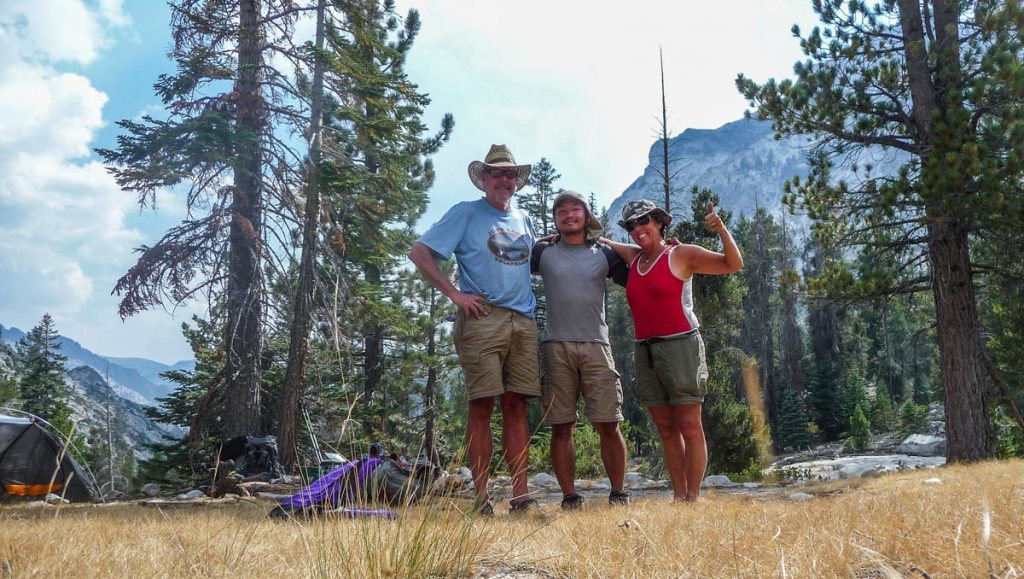 I still had 3.6 miles to go until Deer Meadow. By this time, I was starting to feel the weight of the backpack again. My hope was that it was still the food resupply that was causing this, even though I was then carrying only 7 days of food instead of the 10 days when I left Muir Trail Ranch. The blister from the previous day was starting to bother me again, but the worst of all was the chafing in the inner thighs. I was a bit worried that all this would dampen my enjoyment of the rest of the hike.
A couple of raindrops started to fall, making me pick up the pace.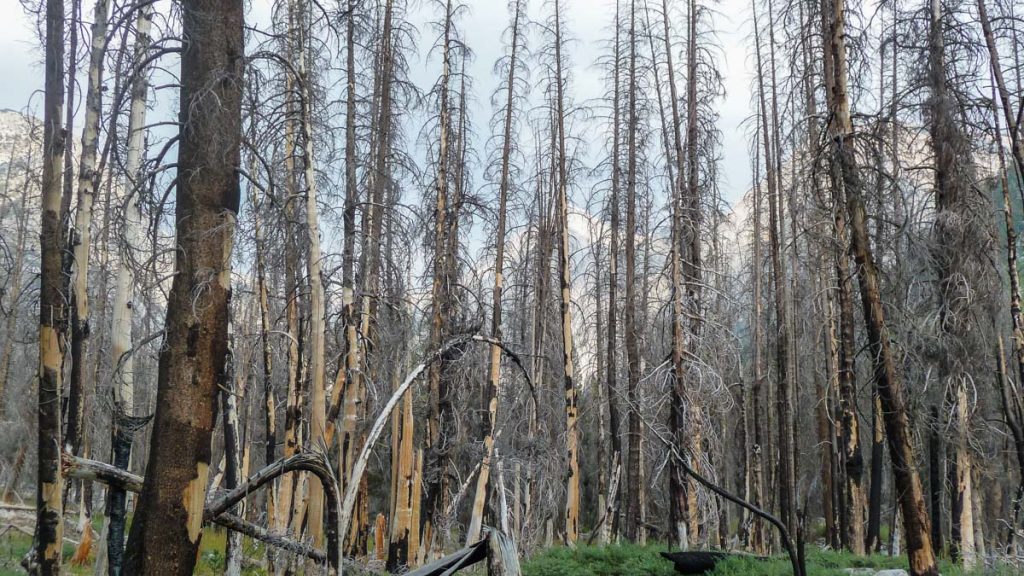 I found a large and empty campsite at Deer Meadow. The light drizzle had stopped by then. I dipped my feet in the stream but the water was freezing. I tried to start a fire but failed again. It didn't matter though because rain started to fall again soon after. I hurried through dinner and chores and got in the tent around 7:30pm. Once inside, I accidentally caught my Platypus drinking tube's valve underneath the sleeping mat and lots of water came out. Took me a while to do the best I could to dry the tent's floor.
I think this was the first day on this hike that I missed a bit the comforts of home.