Journal entry for August 27, 2009
Approximate distance hiked: 11.8 miles, 19.0 km
While backpacking I sleep just as well as when I'm home. I had 11 hours of sleep and I don't think I woke up at all during the night except once to pee.
Once again it took me a while to get ready. My everyday morning routine was the following:
get bear canister
eat breakfast
roll up and pack sleeping bag and pad
pack rest of the gear to clear the inside of the tent
shake the morning dew off the tent
lay out tent for drying
filter water
brush teeth
wash face
apply sunscreen
pack tent
organize guidebook and maps so that only the sections needed for the day are carried in my pocket
Being cold in the morning and the fact that I've never been a morning person meant that sometimes these tasks were performed in super slow motion. I realized that I should have brought a down vest or something similar for more upper body warmth. I wasn't warm enough during most mornings and nights. On this particular day it took a while for the sun to dry up the tent. I wasn't even sure it was necessary to do this every morning, but I thought that having a nice dry tent later at night would be worth it.
I would have to pick up the pace to cover the 12 miles to Lake Edison to catch the 4:45pm ferry to Vermilion Valley Resort. Right away, the trail climbs 1200 ft. to Squaw Lake, an excellent camping spot with amazing views.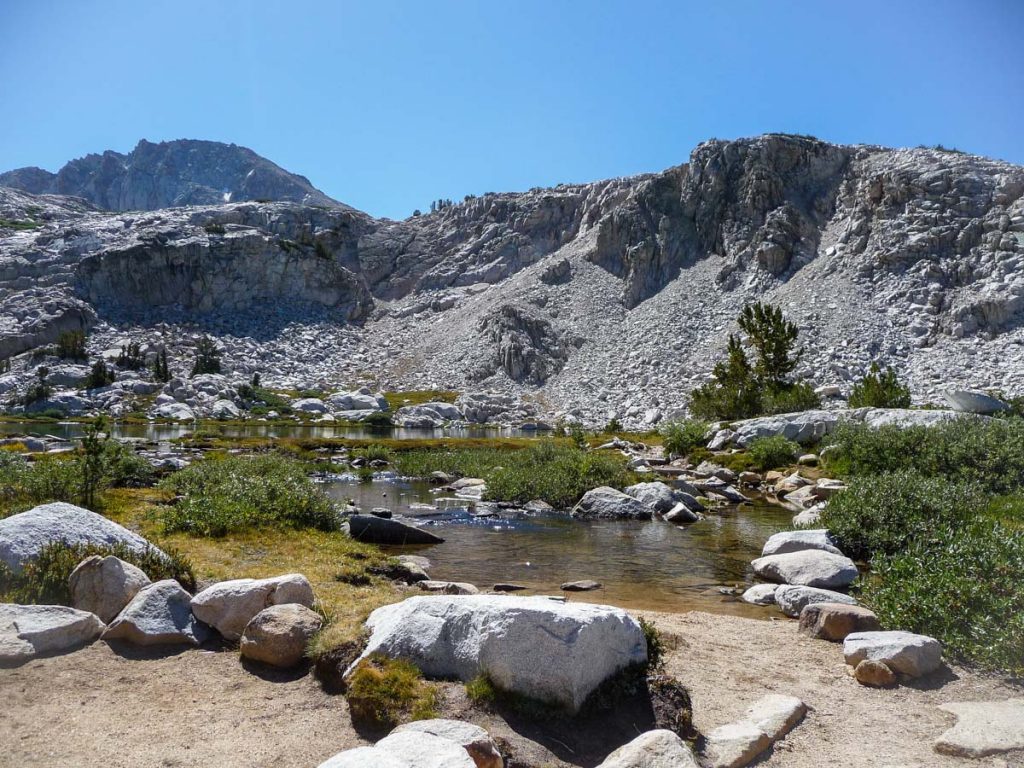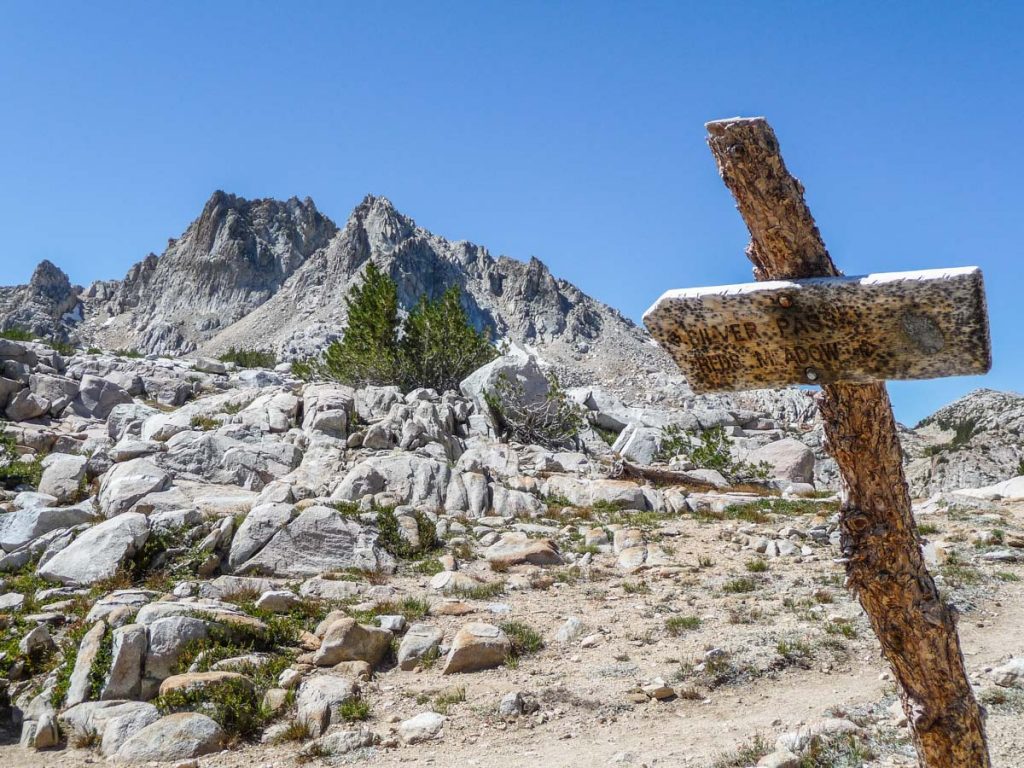 After a short and easy climb of 600 ft., I arrived at Silver Pass.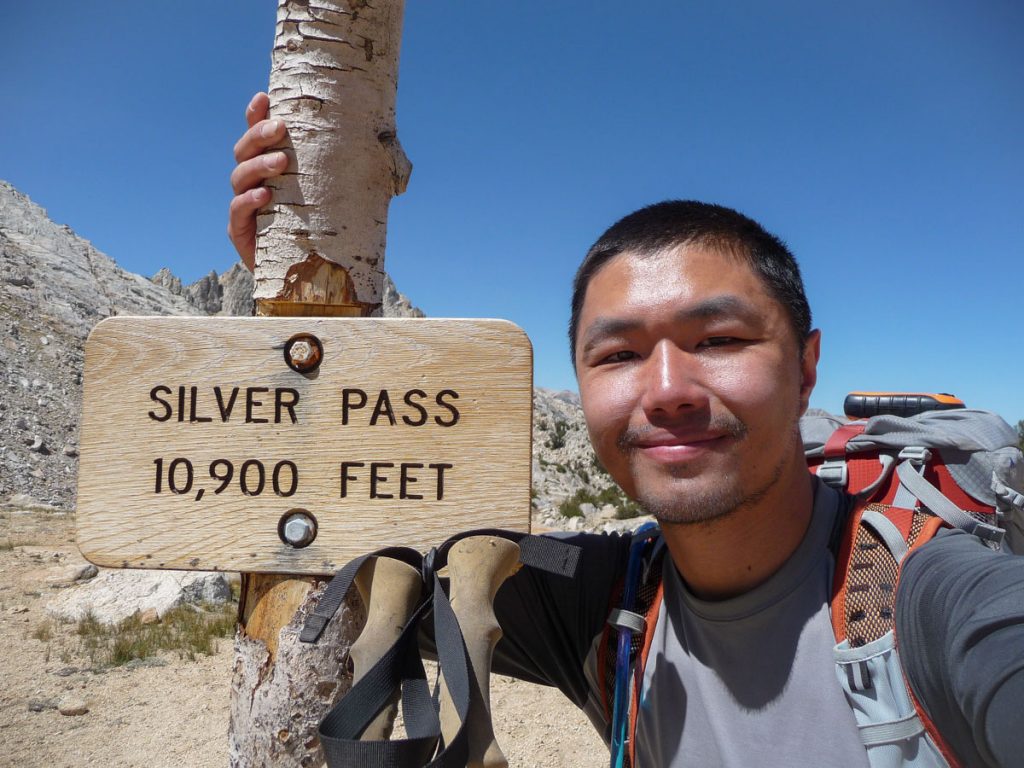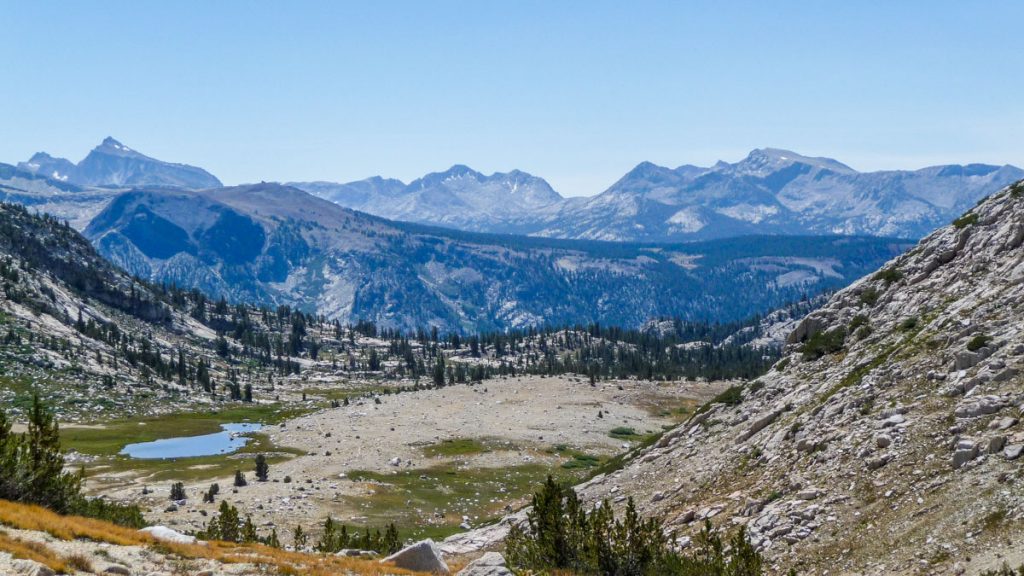 The first 2 miles or so coming down of Silver Pass is a very gradual descent. The trail is pretty smooth and I had that blissful hiking feeling again. What a great sensation. The weather was perfect, I kept a nice pace, and there was nobody around me. Only me and nature. The trail got pretty steep and rocky after this stretch. I stopped around 1:30pm in a spot with excellent views for some salami and cheese.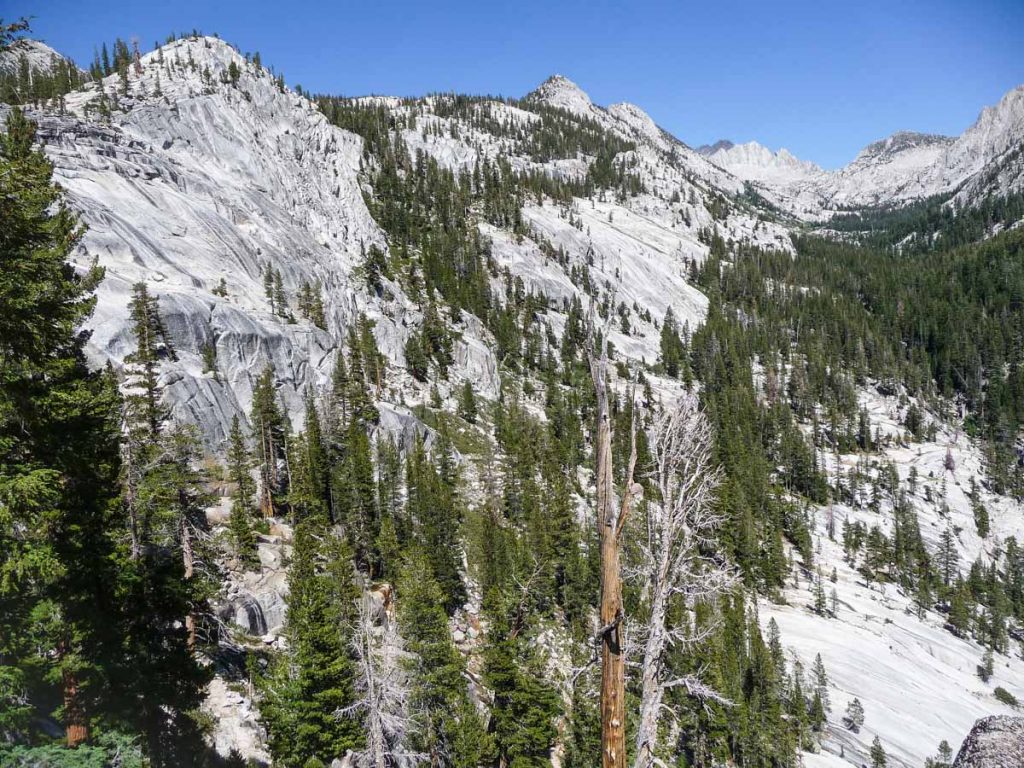 I think I left my swiss army knife in that spot because I couldn't find it later on. The trail got progressively worse. The large amount of horse poop didn't help either. Even though I was in a bit of a hurry, I still made sure to not get sloppy an get injured. Terrain-wise, this was definitely the worse stretch of the JMT so far. It flattened out a bit the closer I got to Lake Edison. I saw a little fox walking on the trail without a worry in the world until it saw me and run away scared.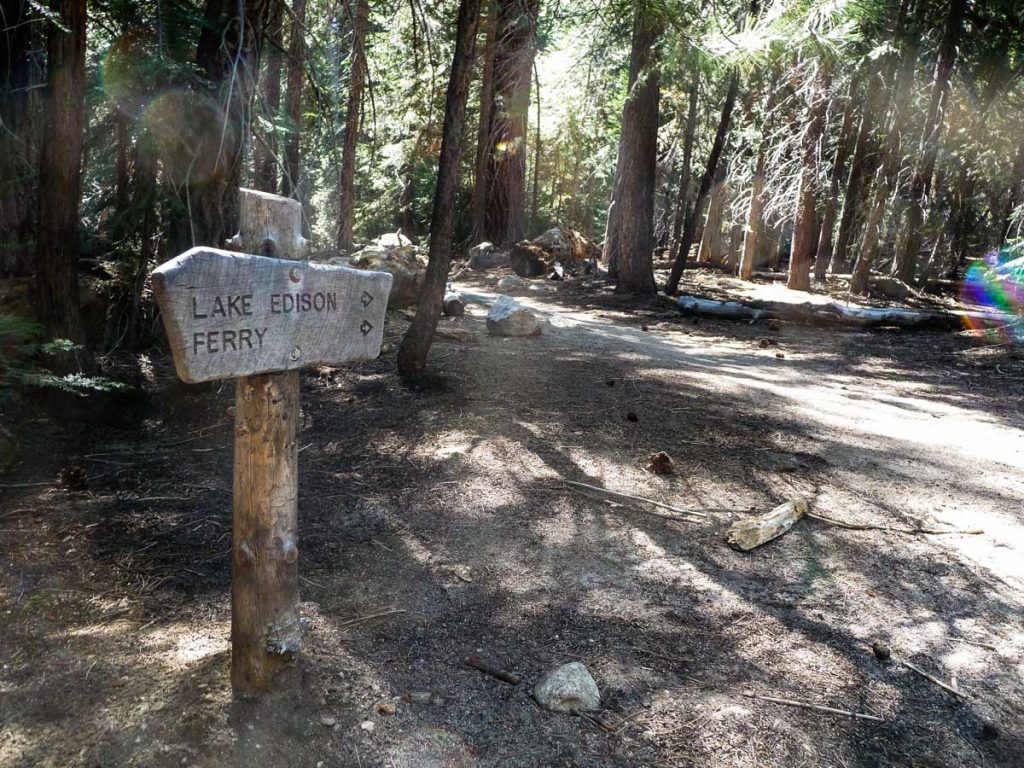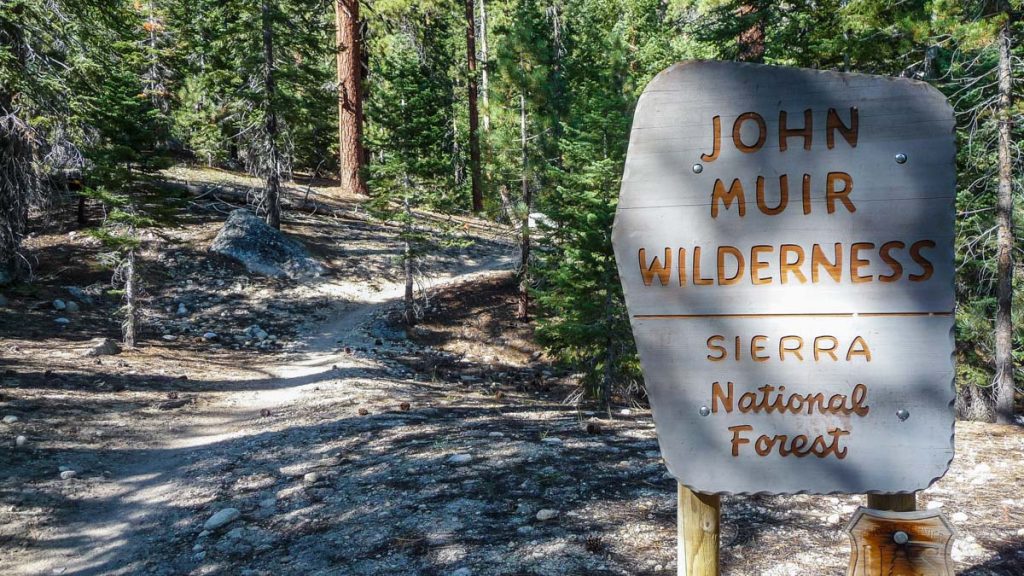 I got to the ferry landing spot at Lake Edison at 4:15. I still had 30 minutes to sit down and relax. The four Czechs got there shortly after. The exact ferry landing spot varies depending on the water level.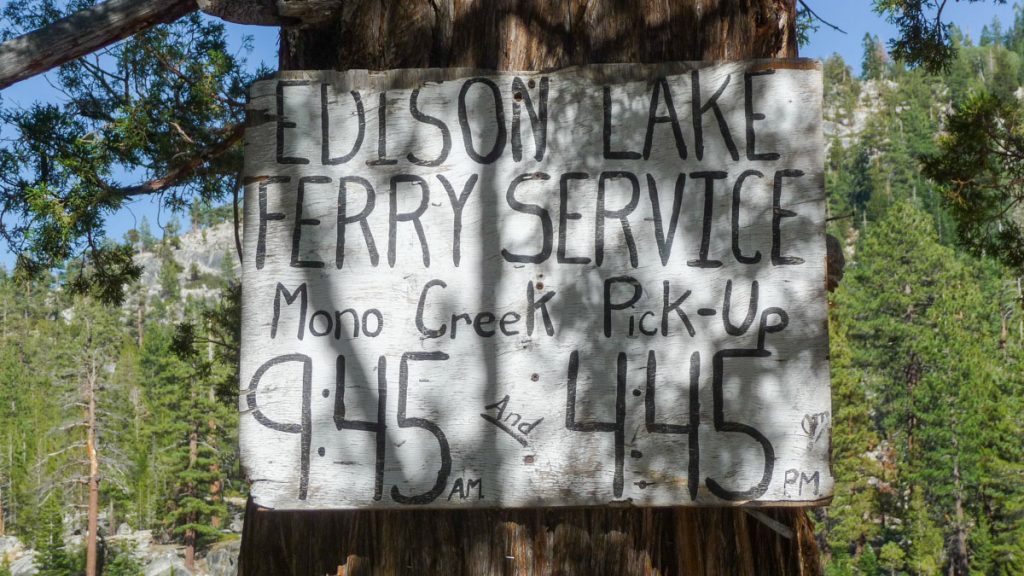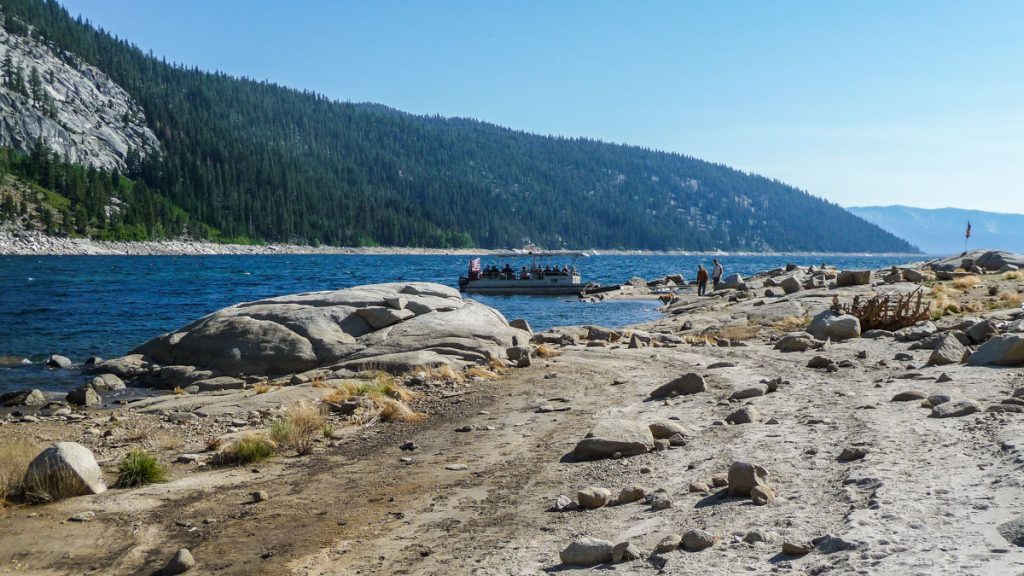 The ferry got there a few minutes early. If Buzz and J-Man (who I met at Yosemite and Tuolumne) were on schedule, they should be leaving the resort this day to continue their hike. They were in fact among the people getting off the ferry. It was great to see them again. We chatted briefly and they introduced me a nice gentleman named Tom. The ferry was leaving so we said goodbye and hoped to see each other again at Lone Pine at the end of the hike.
The ferry was pretty full, about 16 passengers. There was Jon, a young Canadian guy living in San Francisco who I saw walking by the campsite earlier in the morning. I also met Ryan, who I later found out is also a big fan of backpackinglight.com.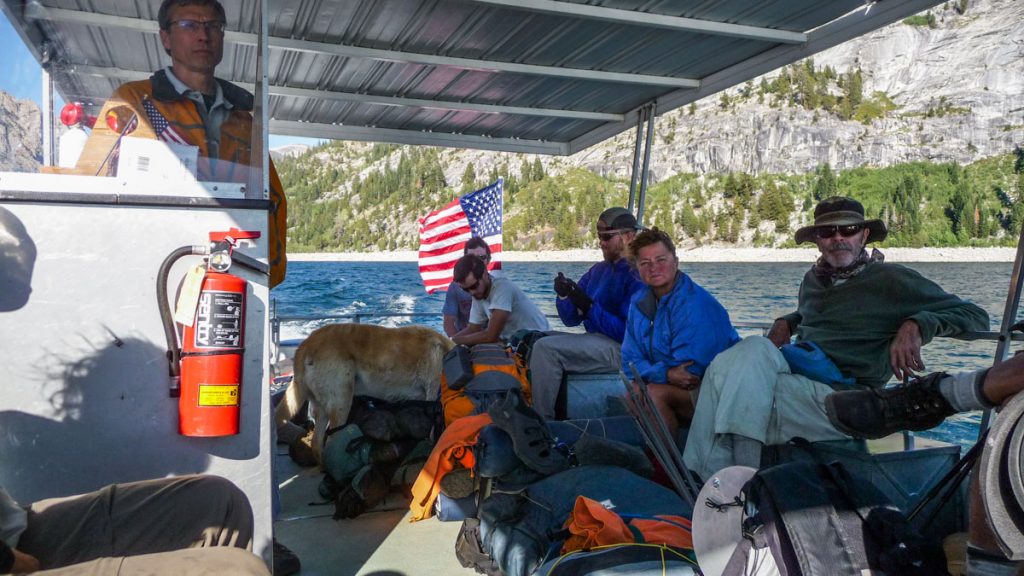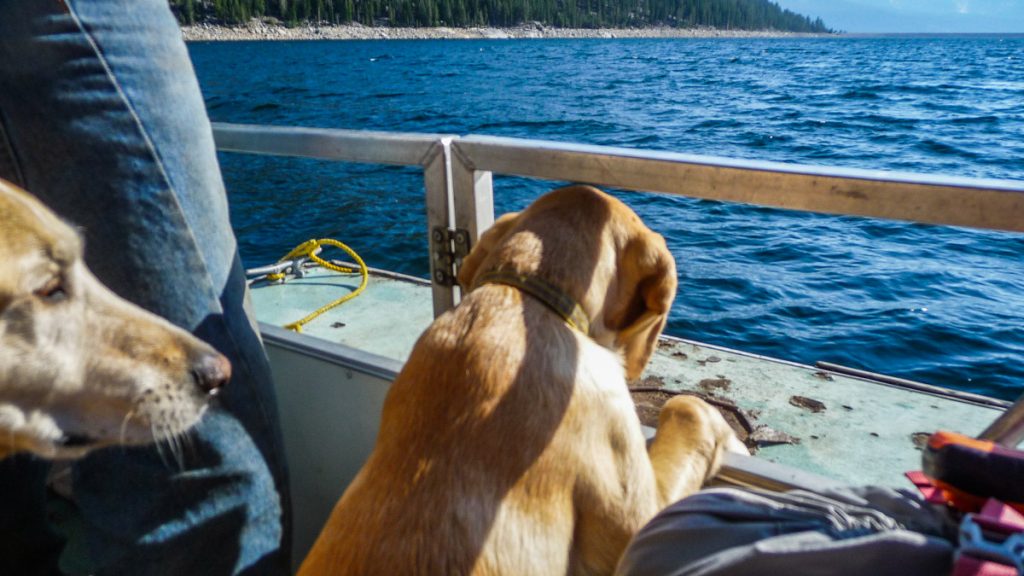 Vermilion Valley Resort is very nice. It has a little store with backpacking supplies, a cafe with excellent food, a large fire pit, two restrooms with showers, washer and dryer and a few tent cabins with beds inside. First night is free in the tent cabins. Alternatively, one can also camp for free on the campground. Tent cabins #3 and #4 were open. Cabin #3 had four bunk beds while #4 had four single beds. I naturally picked #4. Jon and I went to the cafe to grab dinner. We were later joined by two guys from Napa Valley (I can't remember their names). They were having Mexican food night and I got one beef and one chicken taco, along with rice and beans. Huge portions! Washed it down with a nice cold beer (first drink is on the house). I took a short break from eating before getting an apple pie with ice cream for dessert. I also saw Ken and Payge who I had met at Reds Meadow. Payge had huge blisters on the back of both her heels and if they didn't get better in the following few days, she would not be able to finish the JMT.
I took a nice hot shower afterwards but had to get back in my dirty clothes again. Laundry would have to wait until the next day. Later in the evening, we all converged around the fire pit along with some of the resort employees (Jarem, Kyle). Most people called it a night around 9:30pm, but a few of us stayed behind for a while. I was nice to have some human contact, plus the following day was a day off. A bear came to visit the resort that night, a few of the people saw it but I couldn't see it in the dark.