Journal entry for August 26, 2009
Approximate distance hiked: 12.9 miles, 20.8 km
It was another cold night. I checked the temperature inside the tent around 6:30am and it was 32°F (0°C). The mosquitoes came back with the warmth of the sun. Across the creek, I saw the Czechs cooking breakfast and packing up. I took my usual sweet time and left Deer Creek around 9:45.
The next 6 miles to Duck Pass Junction was described in my guidebook as one of the most monotonous of the entire JMT. I'd have to disagree since I enjoyed this section, especially the views of the Silver Divide to the south. There's no water in this stretch so I made sure I loaded up before leaving camp.
I saw the Czechs again at the creek just before Duck Pass Junction. They were getting water and I figured this would be a nice spot to stop for lunch. I had 2 hummus and bacon tortilla wraps and some peanut M&Ms. It was way too much food and I could barely move afterward. There is small climb after the junction and I struggled as if someone had added 50 lbs to my backpack. I realized how bad of an idea it is to climb uphill after a big meal. There were nice views of Cascade Valley at the top of the ascent.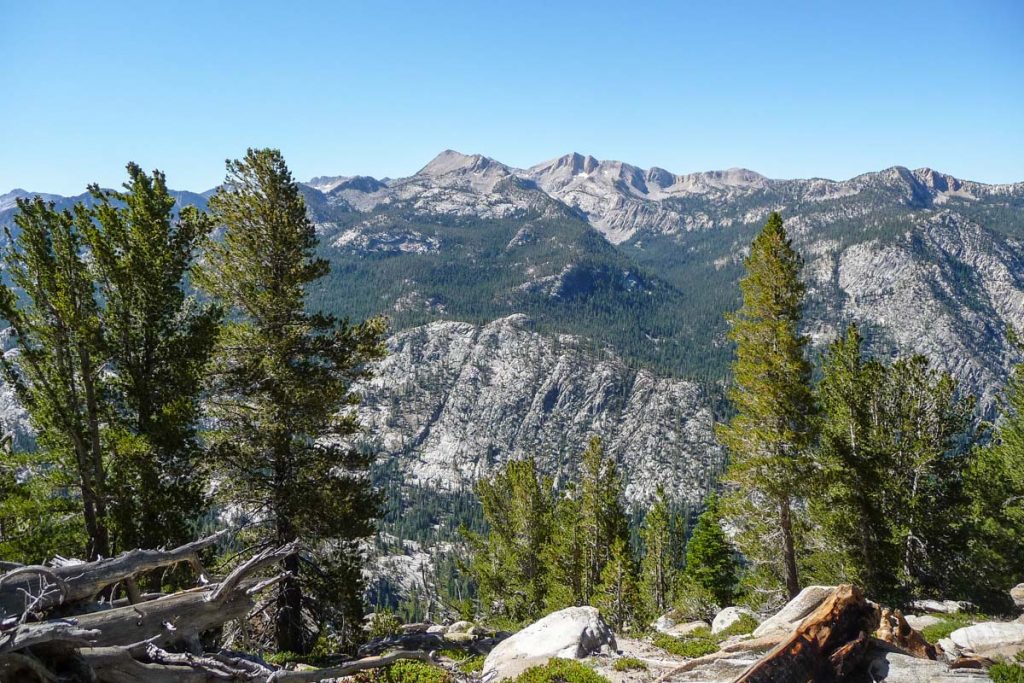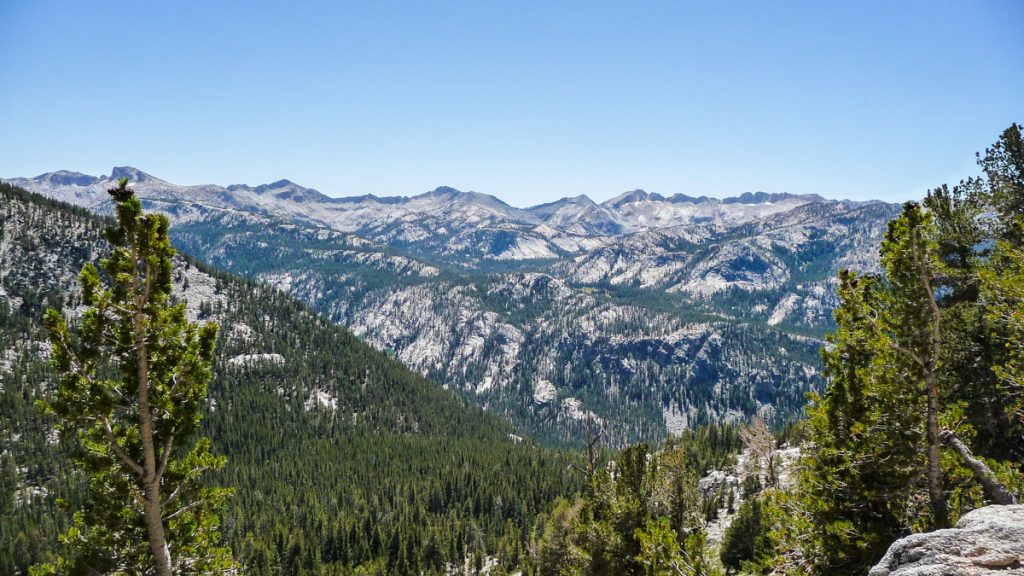 I met Rudy, who was doing the JMT south to north in 30 days. This was his second year in a row doing it, and he was on a 1000 calories/day diet. I know I would be miserable eating so little but he seemed to be feeling great. We had a nice 15 minute conversation before going our separate ways.
I saw a fresh pine cone drop right in front of me on the trail, it looked like it had just been cut off from the tree by some animal (maybe a bird?). I waited quietly from a distance for a while to see if an animal would come and claim it, but nobody came.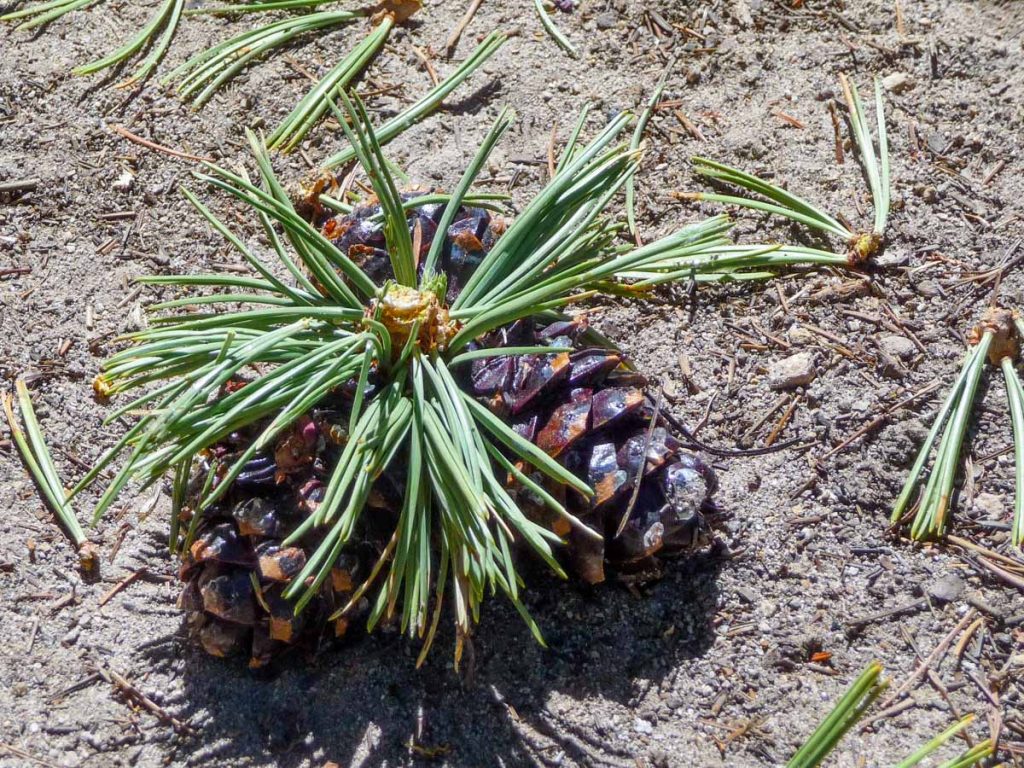 I also saw a small lake and its water had a beautiful glowing blue color.
The Czechs were taking a break at Purple Lake when I got there. They seemed to stop at every lake and creek and I wondered if they would in fact finish on schedule. A couple of miles later I arrived at Lake Virginia, where I stopped for a little snack and met a duo doing the JMT. I can't remember their names but it was a young guy with his father in law. We noticed that we were both carrying SPOT Satellite Messengers. Their plan was to finish in 14 days and they told me that the long days were starting to take a toll on them.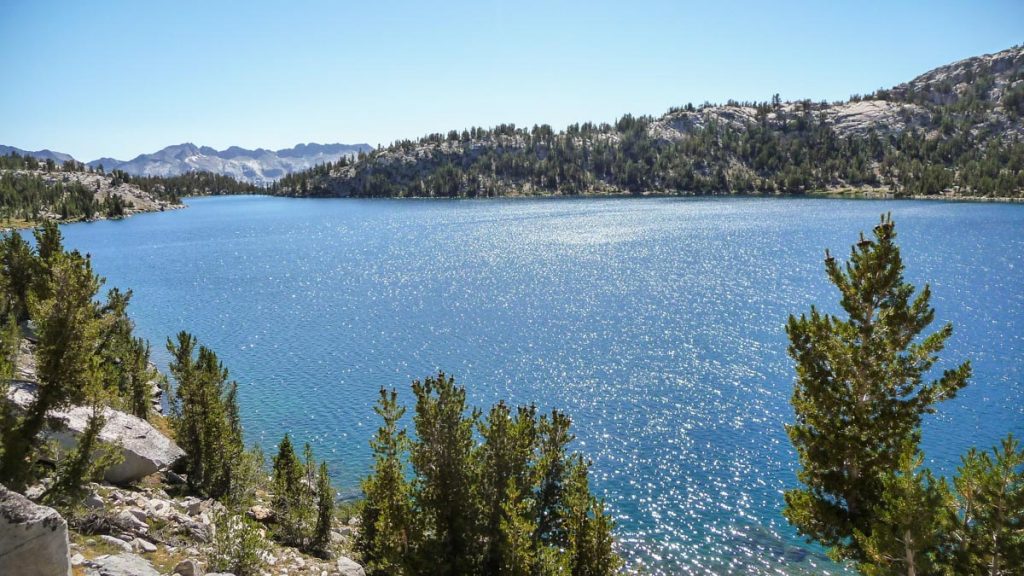 The trail continues on to Tully Hole, then runs side by side with Fish Creek for a while. I descended some switchbacks and at the bottom I crossed the creek through a wooden bridge.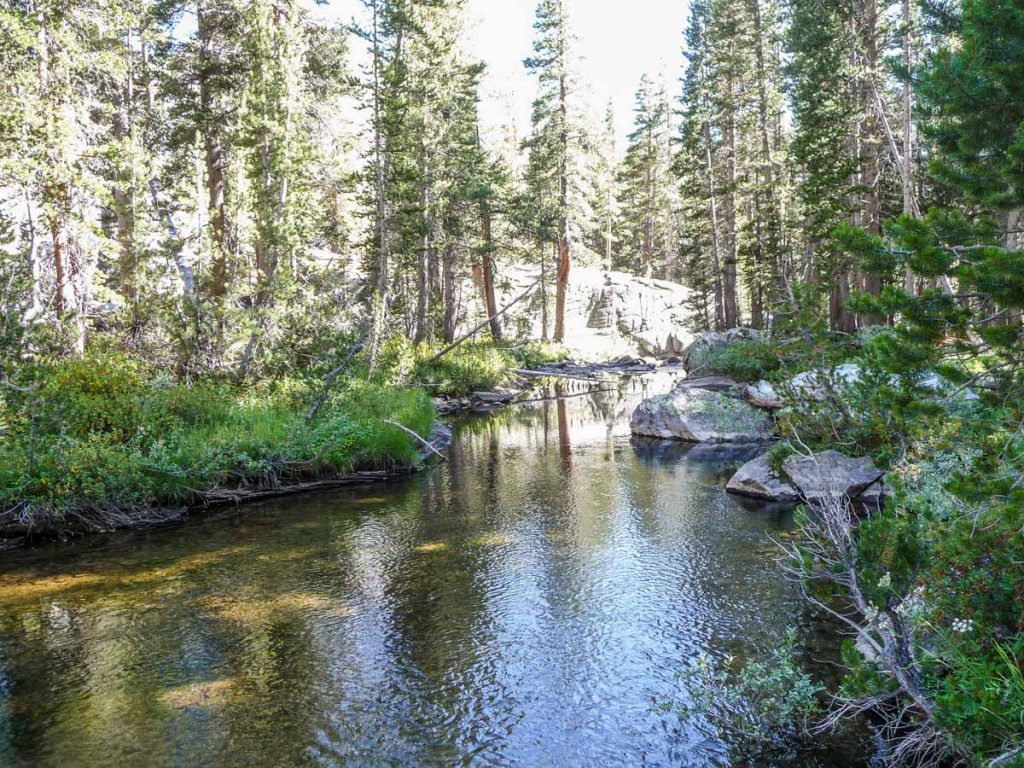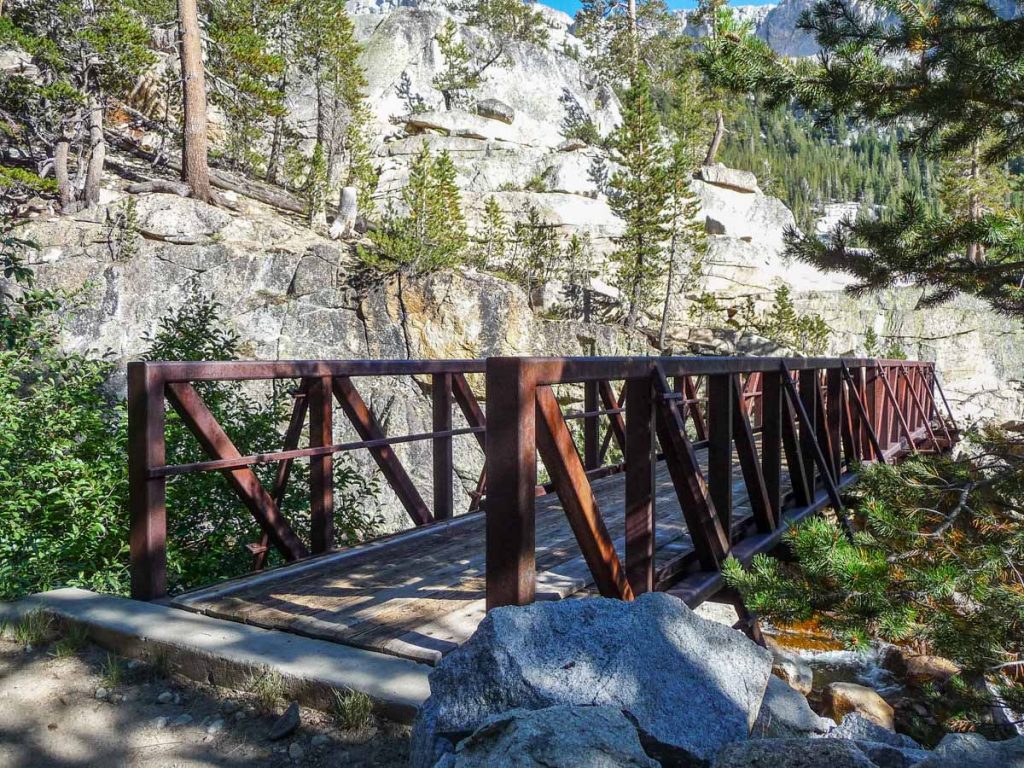 Shortly after the bridge and just before Cascade Valley Junction, I found a nice campsite right by the trail. The young guy with his father in law stopped by a bit later for a short break. The young guy asked me about my gear and told me he was amazed at some of the lightweight gear he had seen on the trail. I showed him some of the weight saving things I've done with my toiletries, such as the toothpaste dots, and told him to go to backpackinglight.com for more ideas to lighten the load. It would have been nice to share the campsite with them, but they had to keep going since their plan was to go over Silver Pass that day. They were going to hike in the dark with headlights if necessary.
The mosquitoes at this spot were even worse than the previous night. It is a very nice campsite though, surrounded by mountains and offering impressive 360° views. I finished the chores quickly and got inside the cozy tent to escape the mosquitoes around 7:30pm.