Three weeks in Australia is not enough to properly see much of this huge country. I wasn't sure how to spend my time there. Coming from 2.5 months in New Zealand, I didn't feel like seeing more nature. I thought about starting in Sydney and go north towards the Great Barrier Reef to do some diving. Riding the famous Ghan train was also on the wish list, but I always thought it was a luxury line costing thousands of dollars per trip. It was more of a wish than something I could realistically do during this trip. I then met an girl on a hike in New Zealand who had taken the train and told me that there are much cheaper tickets available. After some research, I found something even better: the Rail Explorer Pass. I gives you unlimited travel on three lines: The Ghan (Adelaide to Darwin), The Indian Pacific (Sydney to Perth), and the The Overland (Adelaide to Melbourne).
Update: Unfortunately, the Rail Explorer Pass won't be available anymore after August 30, 2015.
I worked out an itinerary focusing primarily on train rides. I would fly into Sydney, then fly to Adelaide (the train from Sydney to Adelaide was fully booked). From there I would take The Ghan to Alice Springs to check out Uluru, then return on The Ghan again to Adelaide. I'd then rent a car and drive the Great Ocean Road to Melbourne, where I'd ride The Overland back to Adelaide. The last journey would be on the Indian Pacific train, ending at Perth. A lot of hours on trains, which I welcomed as a way to relax after so much hiking in New Zealand.
The Rail Explorer Pass train pass is offered by Great Southern Rail, which manages the three lines. I booked directly with them by phone. They charged me 485 AUD for the unlimited 2-month pass (less than what's listed on their website). There's also a 14 AUD fuel surcharge for each trip you book. That's a great price considering that a on-way trip on the Ghan can already be more expensive than the entire pass. The pass only lets you book the lower Red Class seats. You can use their website to look at schedules and available seats, but all bookings using the pass needs to be by phone.
The seats on the Red Class are wide and comfortable, with plenty of leg room. They recline a good amount, but I wished there had footrests. I wised up on the second trip and didn't check-in my big backpack, using it as footrest instead. Each row can be turned 180 degrees, so you never have to worry about facing the opposite way of travel. There are no power outlets for charging devices, except three in the dining car. That's a big minus for such long trips. The small toilets are like those on airplanes. There's also one big toilet per carriage, with a shower inside. They do provide towels, but no pillows or blankets, and it does get cold at night. The dining car offer snacks and meals at reasonable prices considering that you are on a train, and that Australia is an expensive country.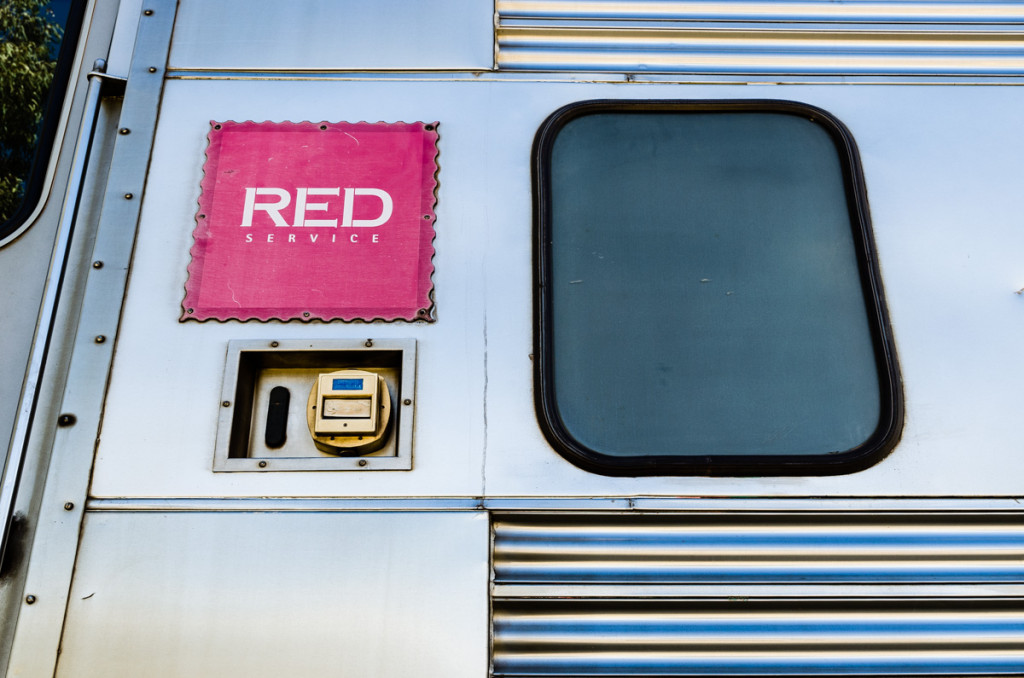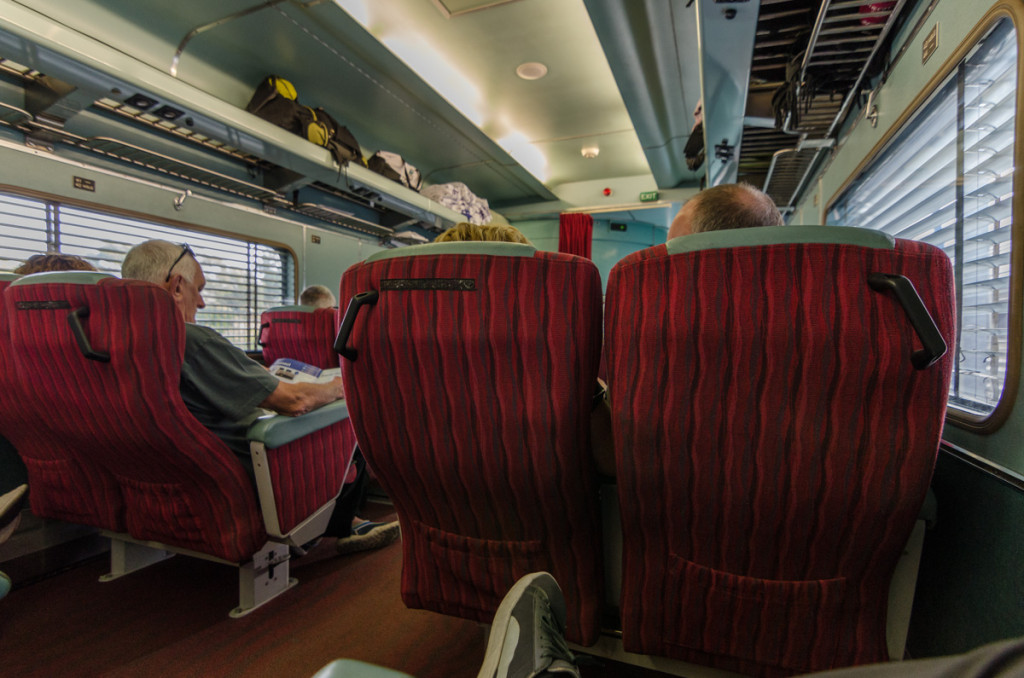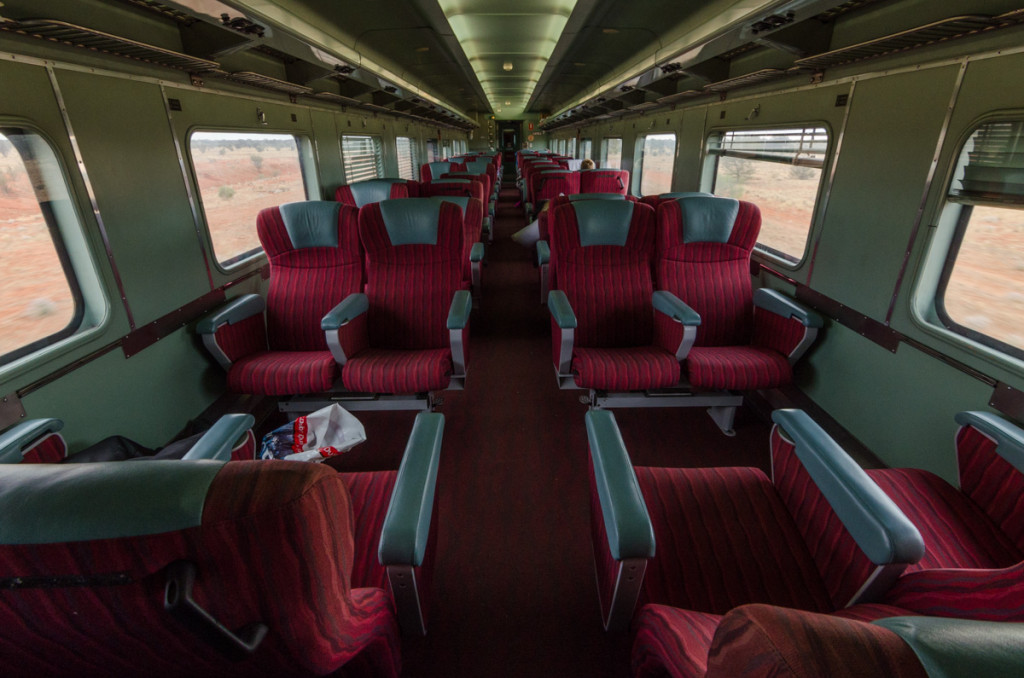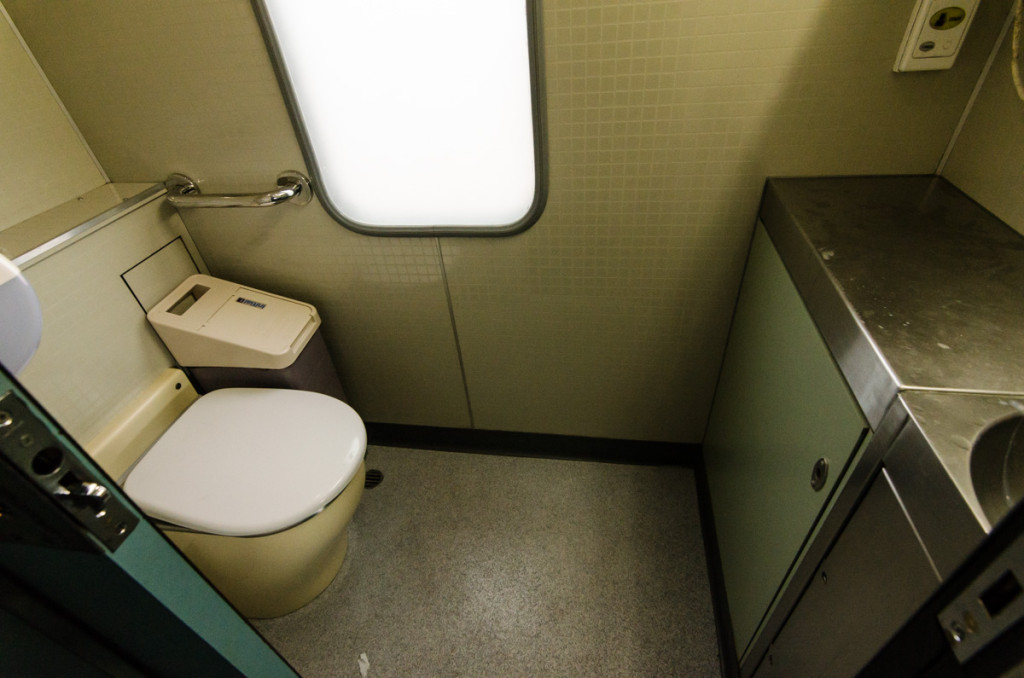 My first trip was on The Ghan from Adelaide to Alice Springs. It took 31.5 hours. I enjoyed the ride and the scenery of Australia's red center, with its bright orange sand. What impressed me was how vast and empty Australia is in between its big cities. The train was half empty, and I didn't have anybody next to me.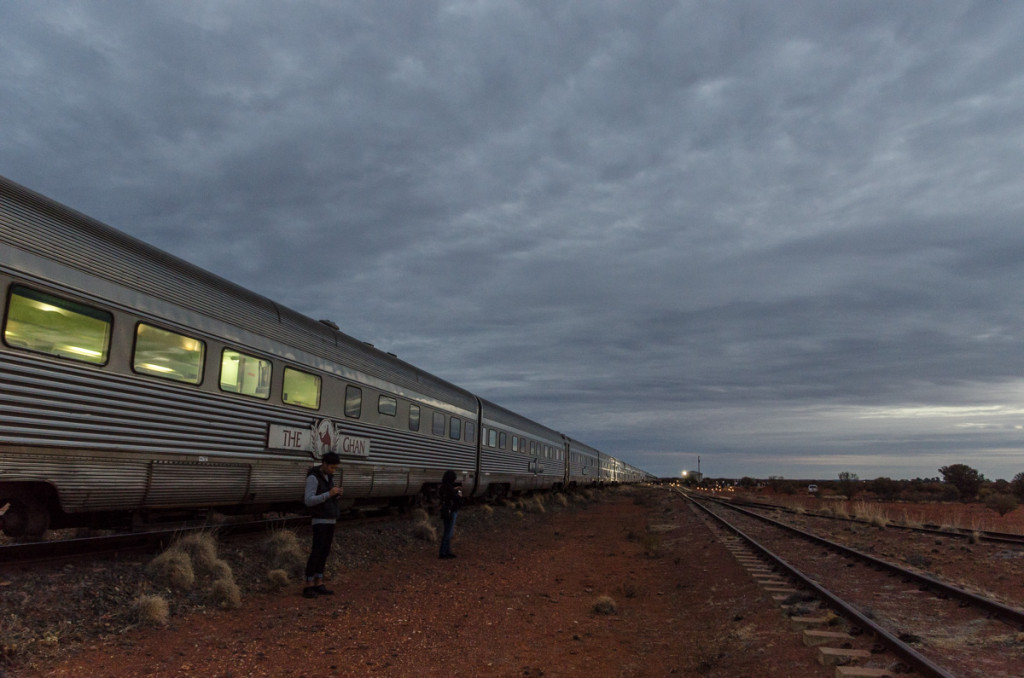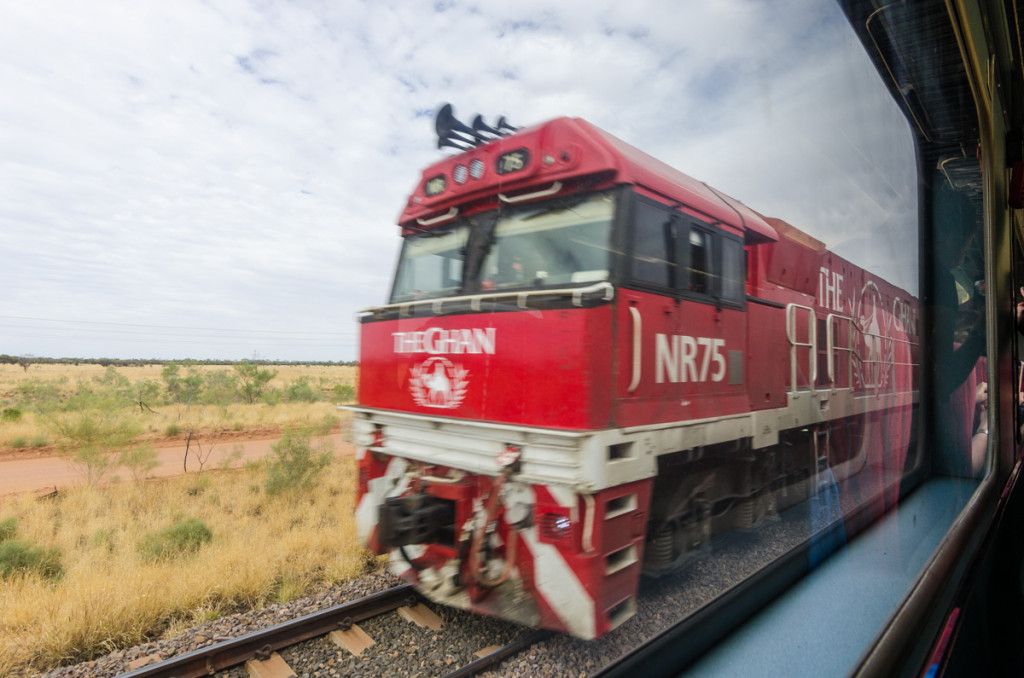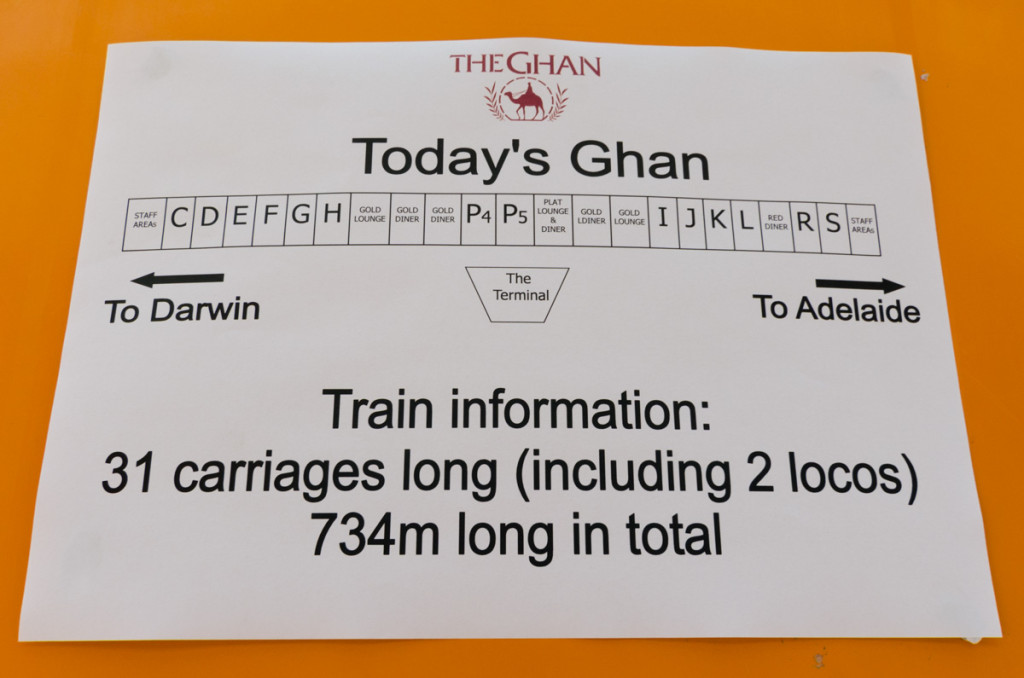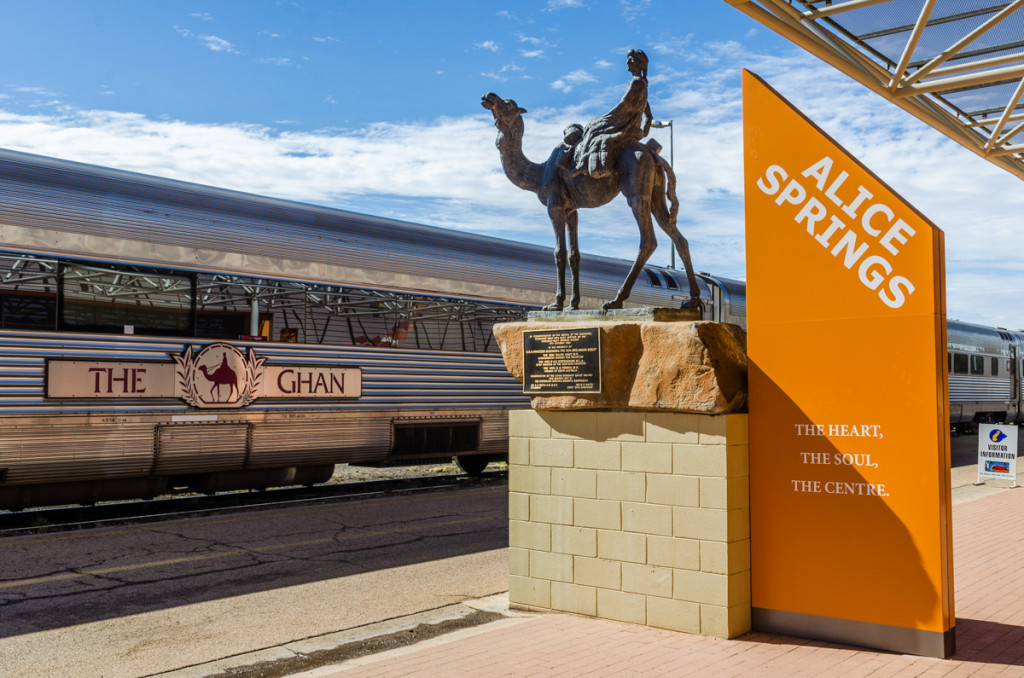 After visiting Uluru, I took the The Ghan again to go back to Adelaide. The third trip was on The Overland from Melbourne to Adelaide, after driving the Great Ocean Road. The Overland trains aren't as well maintained, and the seats are narrower. But it's only a 10-hour ride during daytime, so it wasn't a big deal.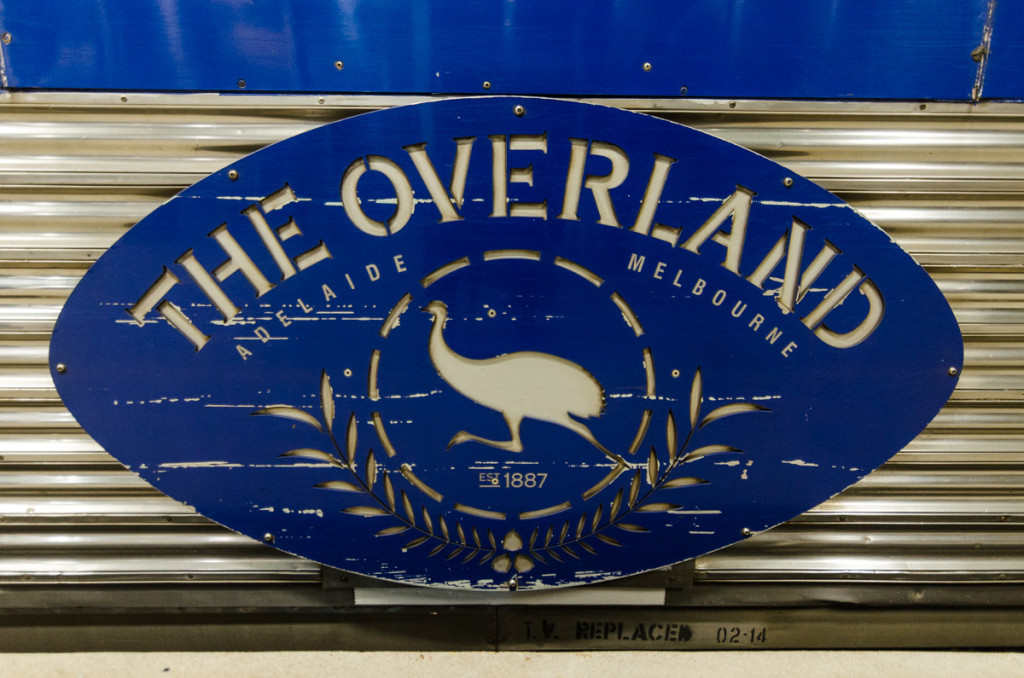 My last journey was on the Indian Pacific, from Adelaide to Perth. My longest train ride ever at 41.5 hours, spending two nights on-board. I didn't get bored as I spent the time reading books and watching movies on my laptop. The scenery was monotonous, and not as nice as on The Ghan. I believe the most beautiful part of the Indian Pacific is on the east coast closer to Sydney, which I missed.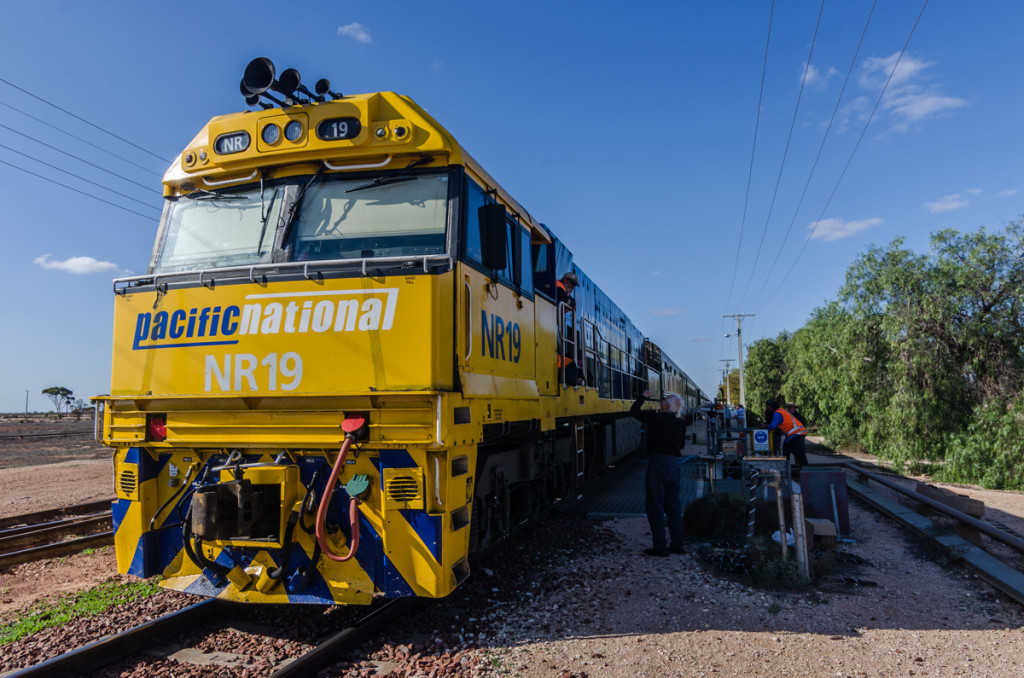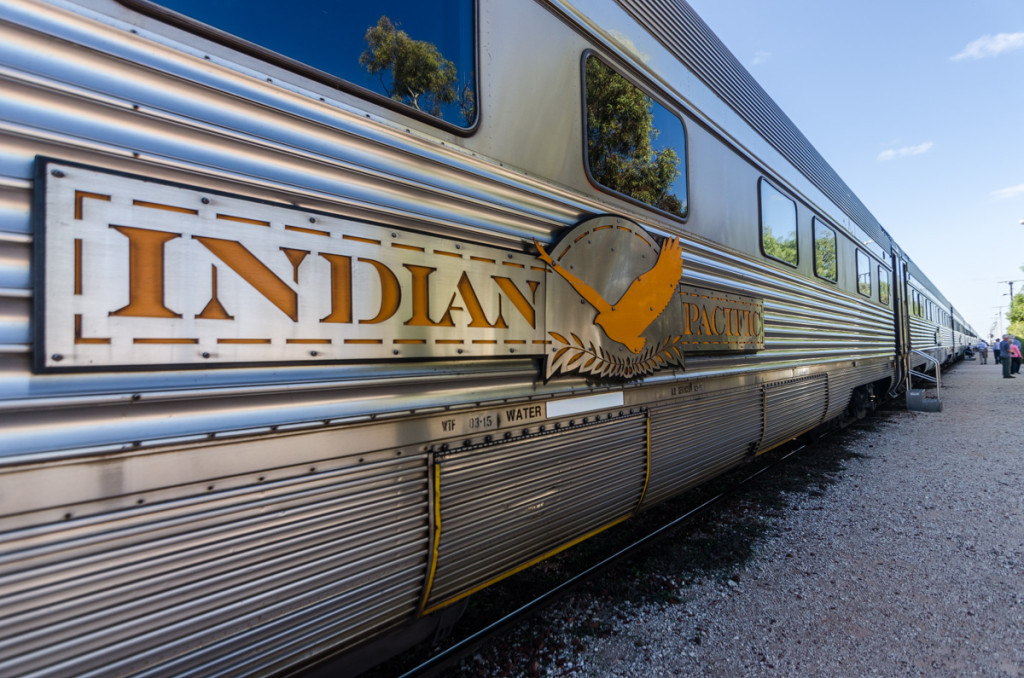 After so many hours on-board, I think I got my fix for train rides for a while. As a train lover, I'm happy to have experienced The Ghan for a much lower cost than I originally anticipated.