Journal entry for August 22, 2009
Approximate distance hiked: 5.7 miles, 9.2 km
I heard some animal walk by my tent when I woke up around 7:30am. Through the tent mesh I saw a big fat marmot standing 3 feet away from me. Definitely not something you see everyday back home. In the end, it didn't rain at all during the night, but the sky was still pretty cloudy in the morning. It's amazing how much I sleep in the wilderness. I got close to 11 hours. Instead of going back home tired at the end of the JMT, I think I'll be rested and refreshed.
Buzz and G-Man were already up and almost ready to go. I decided that since I was already 1 1/2 day ahead of schedule, I'd have a short day and not try to keep up with them. I got their contact info before saying good bye. I was probably not going to see them again since their plan was to finish 2 days ahead of me.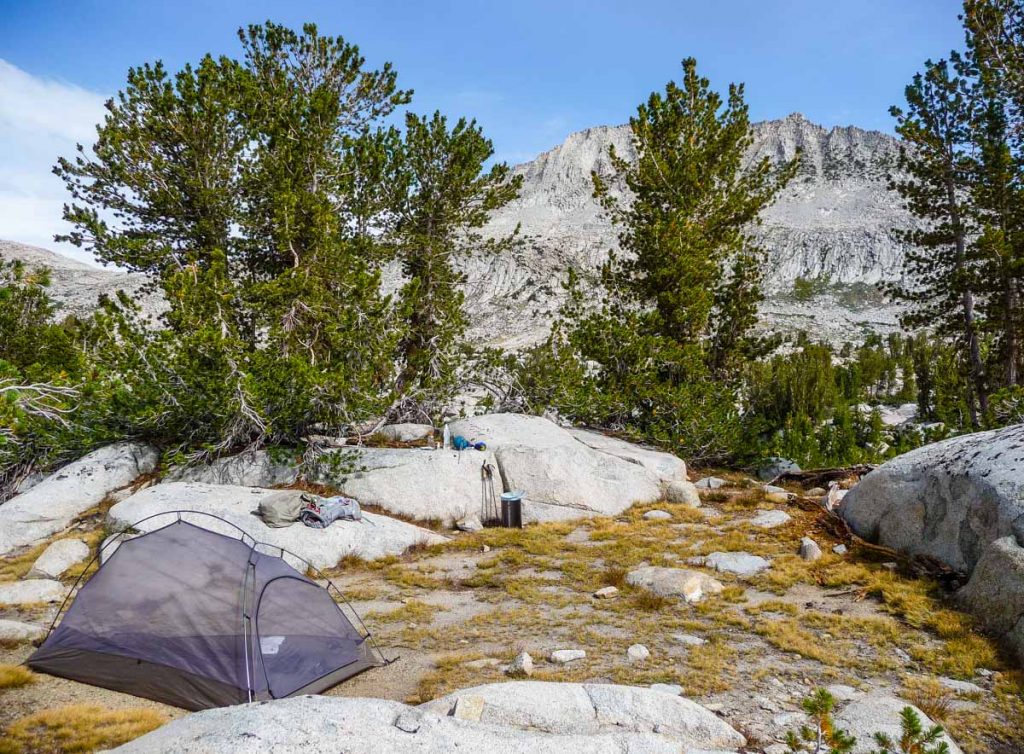 I spent the rest of the morning in camp, doing laundry and catching up on my journal. Looking at the map, I decided that I'd do a short 6-mile hike to Thousand Island Lake. As I was getting ready to get back on the trail around noon I saw Glen and Corinne, who I had met at Tuolumne the previous day. I asked whether they would mind me hiking with them, and joined them for most of the rest of the day.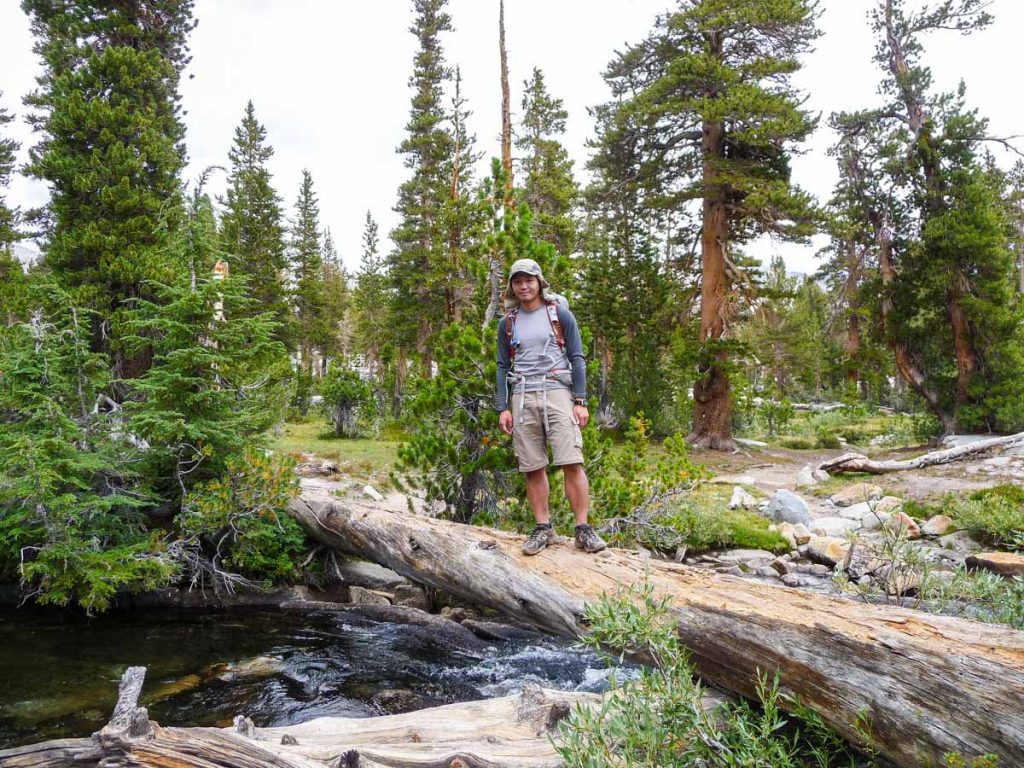 After a couple of miles, we reached Rush Creek Junction. While Glen and Corinne stopped to filter water, I met Jack and Kathy, a lovely couple from Mammoth Lakes. They looked like they were having a blast hiking the entire JMT. Suddenly it started drizzling. I put my waterproof jacket on and for the first time I used the large trash bag as pack cover, which worked pretty well.
The climb up to Island Pass (10,203 ft) was an easy 600 ft hike from Rush Creek Junction. This pass is not really considered to be in the same class as the other big ones on the southern half of the JMT. On the other side of the pass, I got a very nice view of imposing Banner Peak. The light drizzle had stopped by this time.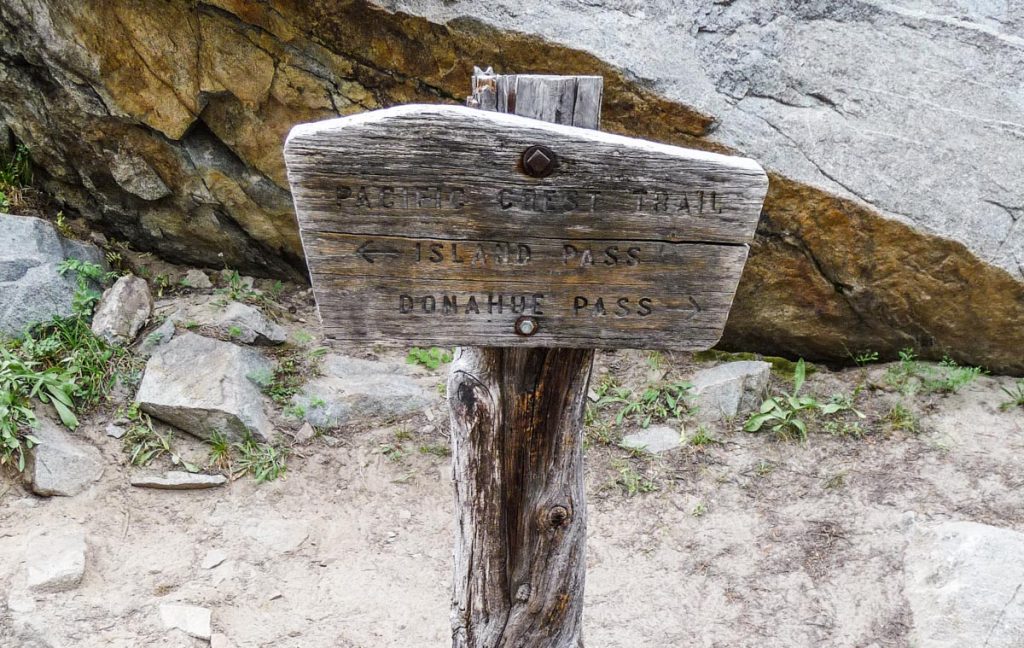 Glen and Corinne decided to look for a place to camp about 1/2 mile before Thousand Island Lake, so I said good bye to them and moved on. Thousand Island Lake is truly beautiful. It's like something out of a photography book or a National Geographic documentary. Camping is not allowed within 1/4 mile of the lake outlet, so I followed the northern shore to look for nice spots. I found plenty of them.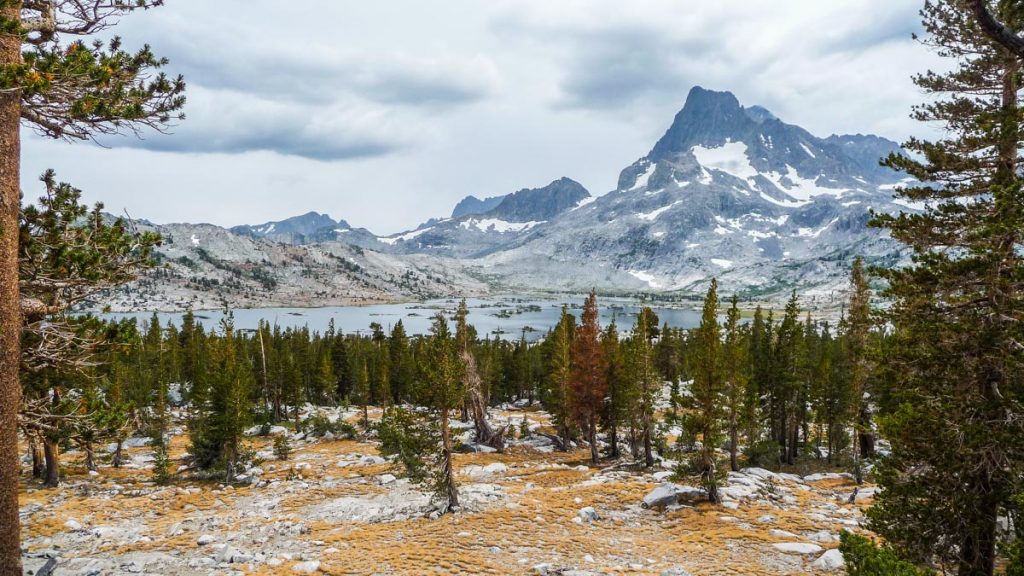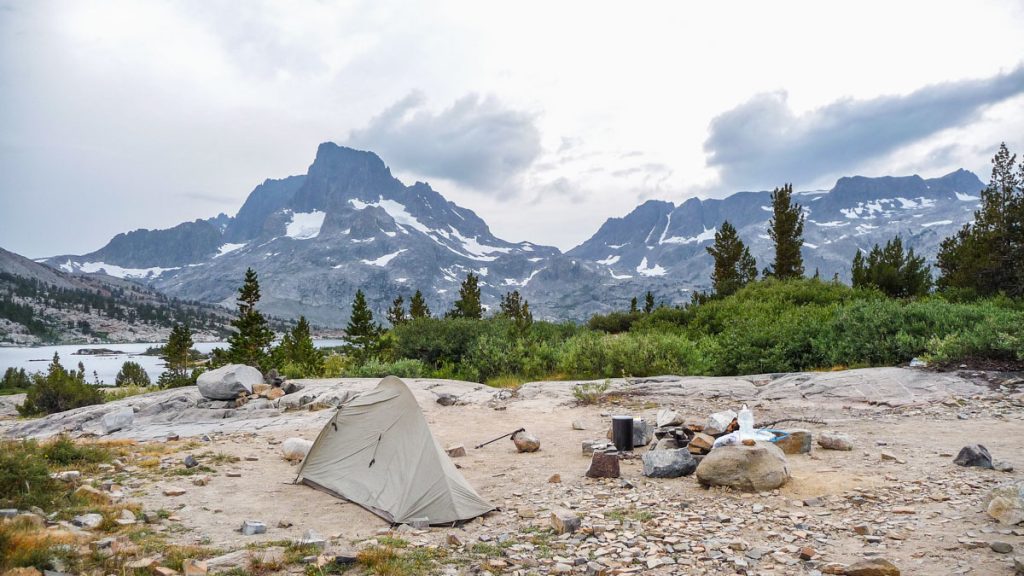 The sky still looked nasty and the earlier drizzle seemed like it was just an early warning. It was cold and I tried to start a fire, but failed again. I used up my remaining 4 matches, and even borrowed a lighter from a couple camping closeby and still couldn't do it. It was embarrassing. Around the same time, a big guy arrived in the area and decided to take a dip in the lake. I would have died of hypothermia but the cold didn't affect him at all. He walked around wet and shirtless, as if it was 80 degrees. He then one-handed a huge piece a wood, put it on his shoulder, and climbed uphill into the woods closeby. I then heard him chop wood and start a humongous fire. What a stud!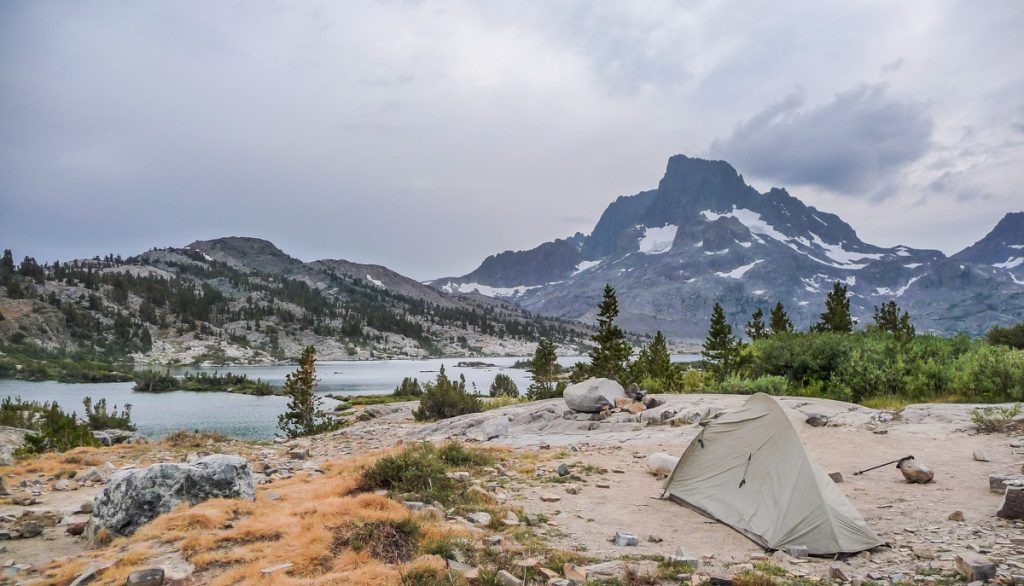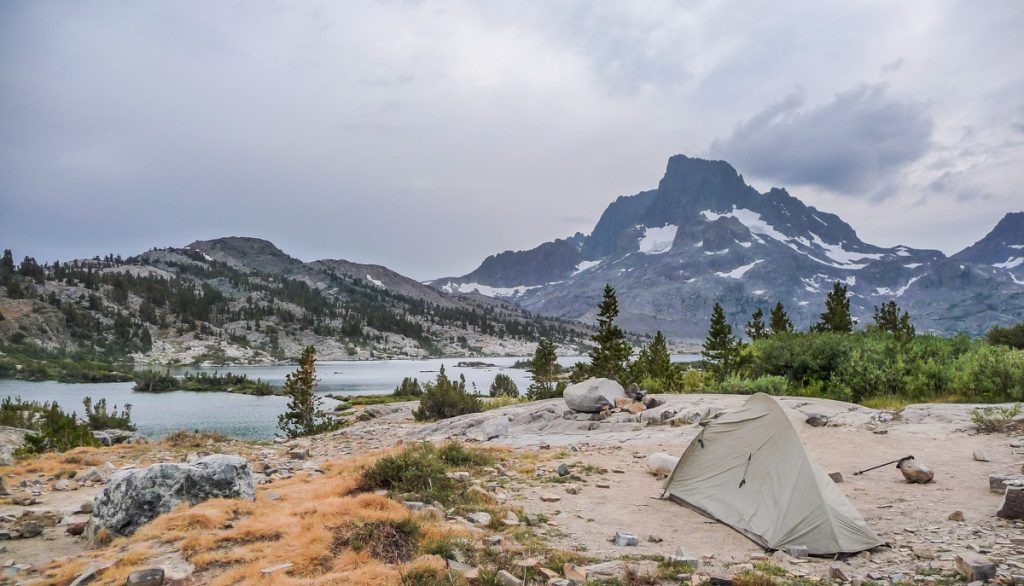 Just before sunset, it started to rain again, but this time for real. I scrambled to finish eating, clean up a little bit, and put all my gear in the tent. This was my first time camping in the rain and while a bit inconvenient, I was quite excited. I fell asleep around 9 but slept intermittently all night.