Part of the Waitukubuli National Trail Journal
Previous entry: Segment 4 – Wotten Waven to Castle Bruce
Journal entry for November 29 and 30, 2012
Approximate Distance/Time Hiked: 18.9 km in 6h 15m
The buffet breakfast at Sea Breeze Inn was served at 8am, but I woke up around 7 to the heavy rain and heavy winds. Breakfast was odd, and included tuna salad, lettuce salad, papaya, bread, butter, jam and pig's feet. I had mostly coffee with bread, butter and jam.
By 10:30am, I had taken the bus back to Pont Casse and had started Segment 5. I knew the WNT main office was at Pont Casse, but I didn't see it from the road and didn't see any signs pointing to it. I also couldn't find the sign marking the start of the segment.
The trail started out pretty flat and muddy, but it was nowhere as bad as the day before. There were a few stream crossings and I chose to just walk right through the water. It is actually pretty liberating and even enjoyable to put your shoes in the water once you give up on the idea of trying to keep them dry.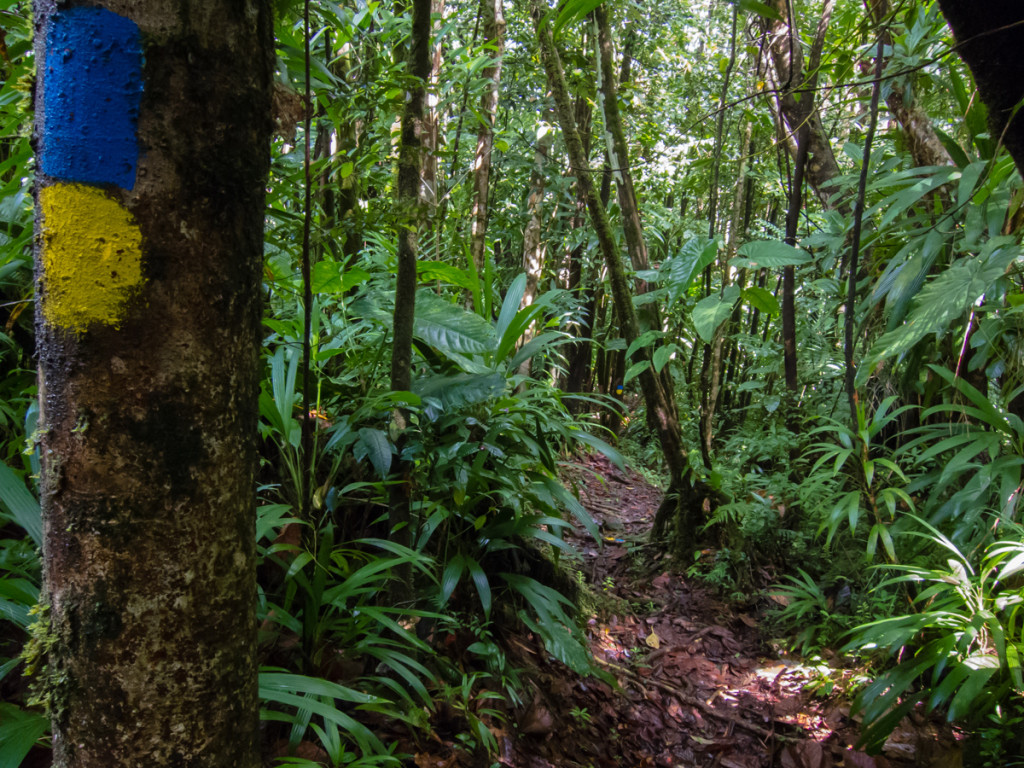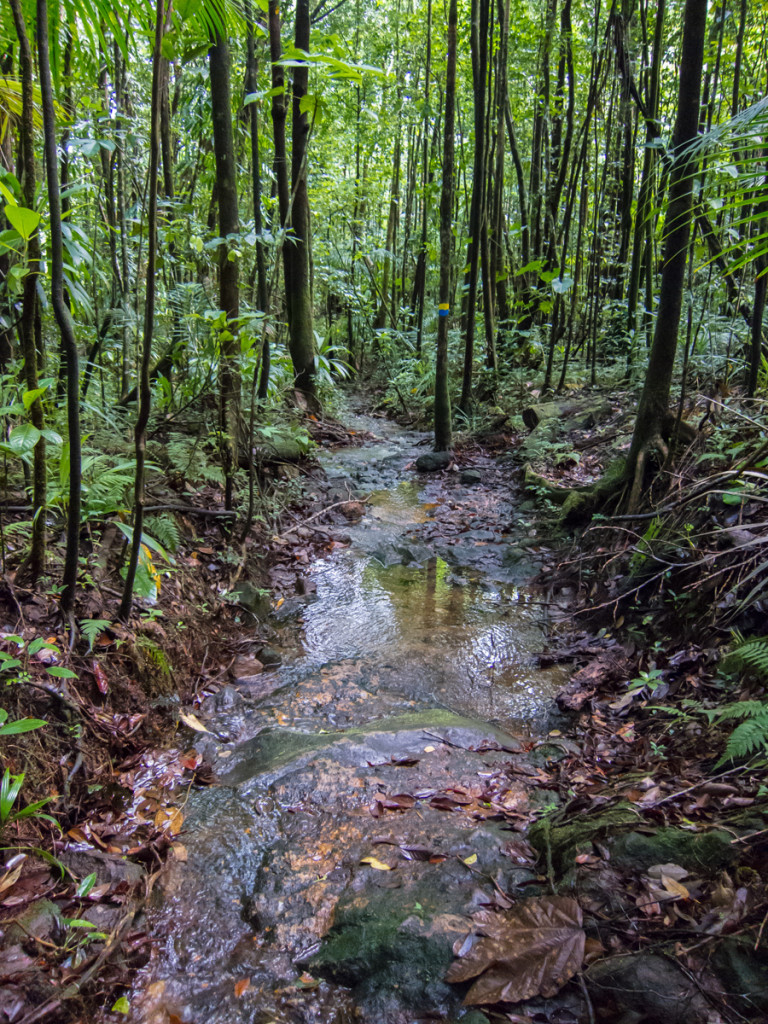 I arrived at a small farm at the top of a hill, and found many animals around.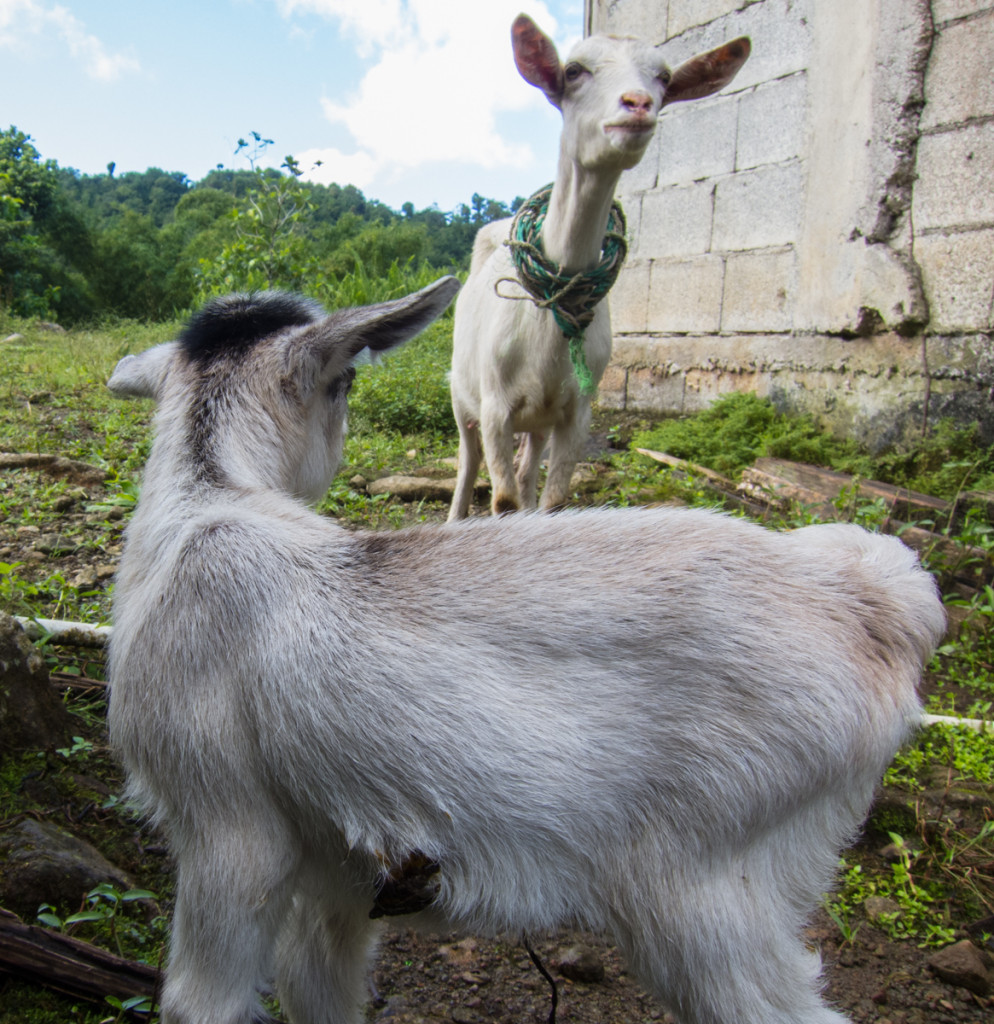 I soon made my way to Emerald Pool, another one of Dominica's main attractions. I was soon joined by a big group of American tourists, which I assumed had arrived by cruise ship. Some of them were so lazy that they didn't want to walk the 10 minutes from the parking lot to the pool. The pool itself was alright, but nothing spectacular. I snapped a few pictures and moved on.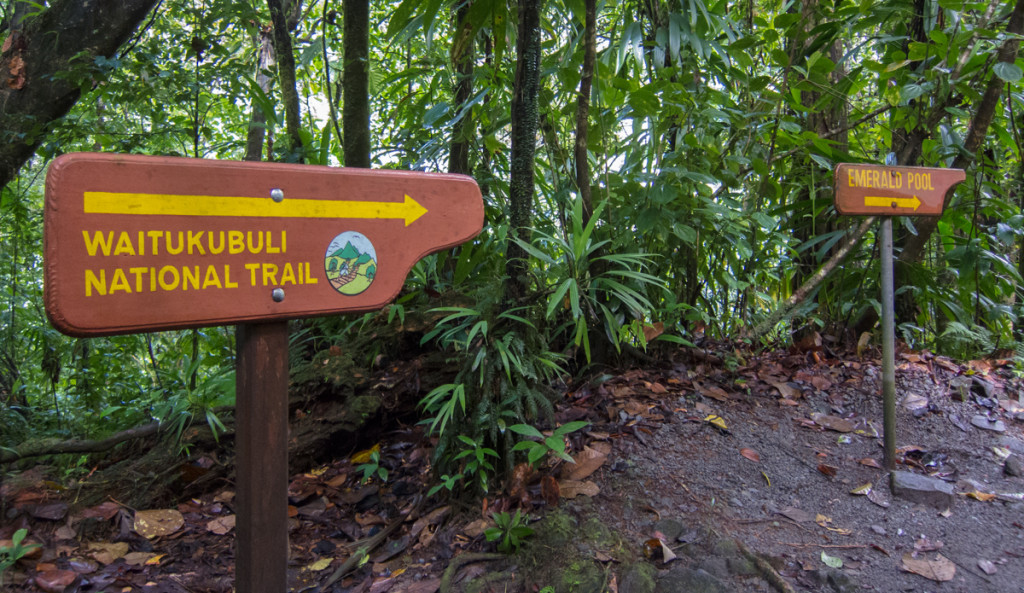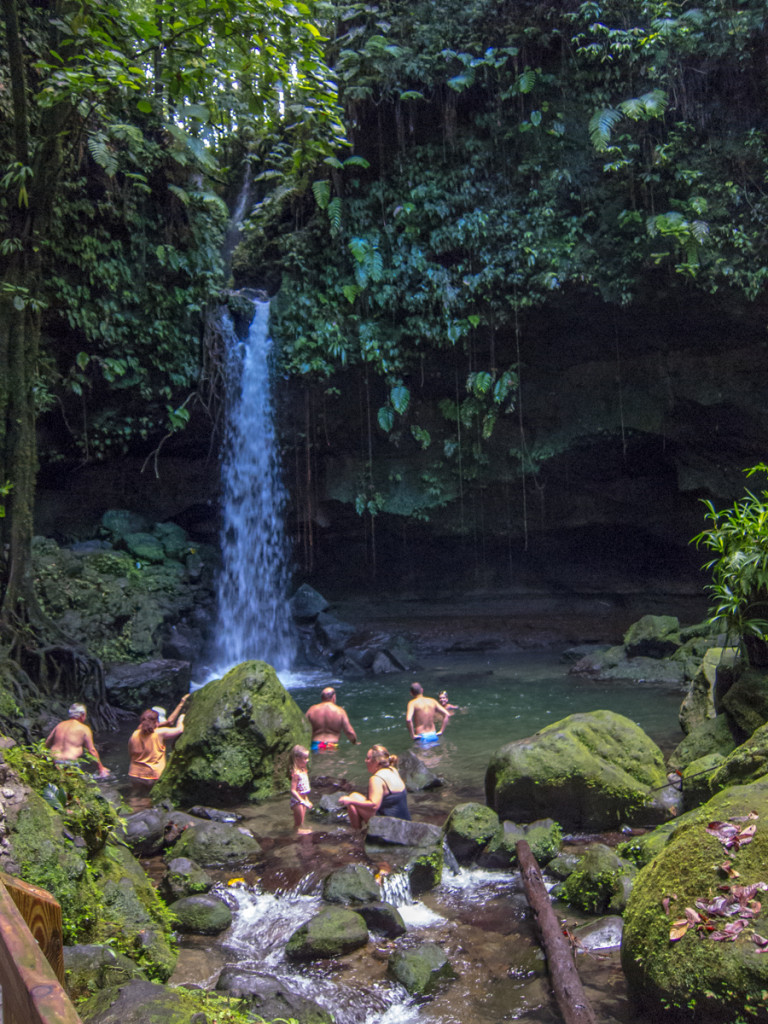 The trail got less muddy after this point. It goes in and out of the forest for a few times, in between stretches where you walk on the main paved road.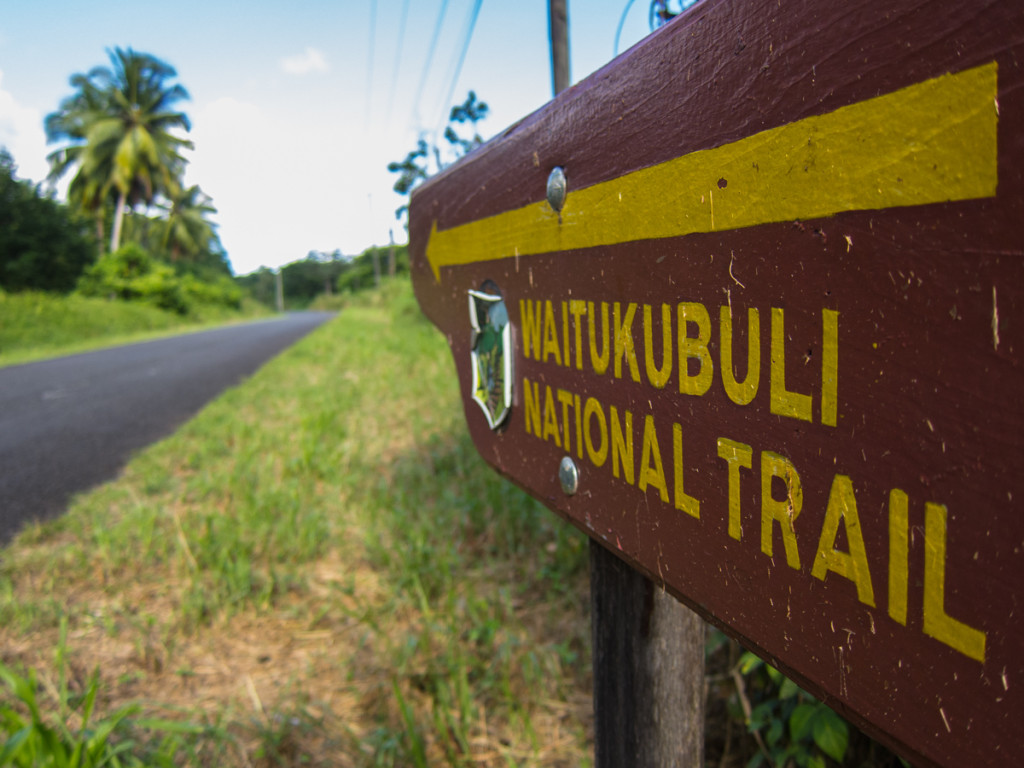 I stopped at a food stall by the road. All they had was fried fish with onions and bake. It was way too greasy for my taste, but I still ate it.
The trail then goes through some banana plantations. The views were beautiful here.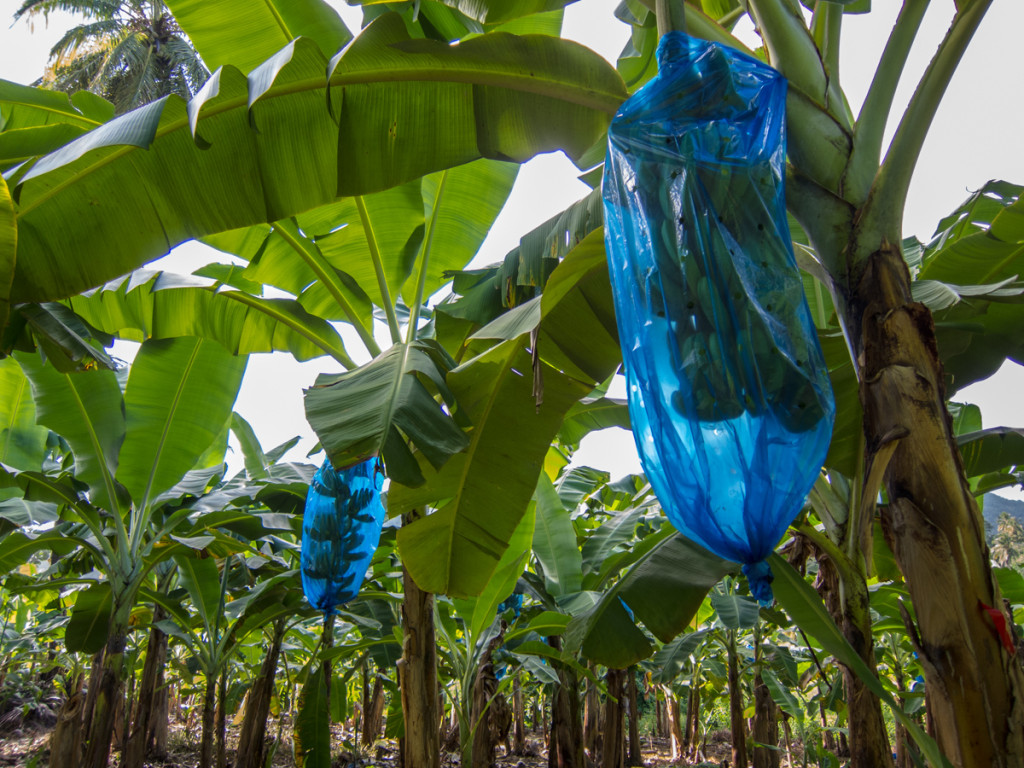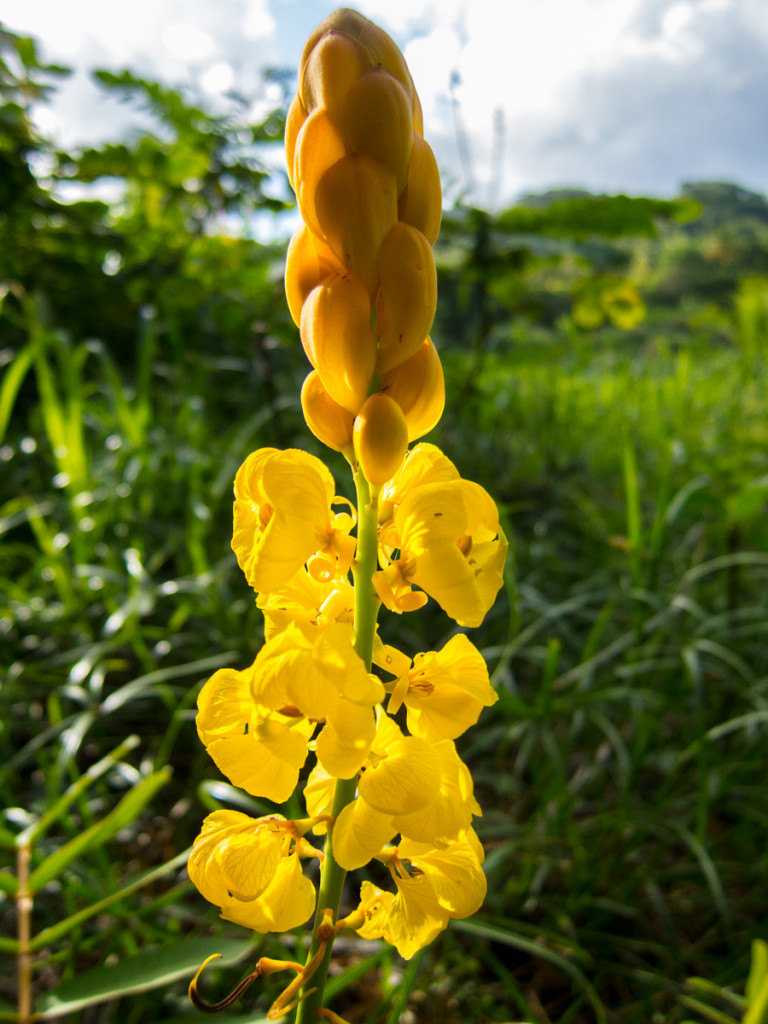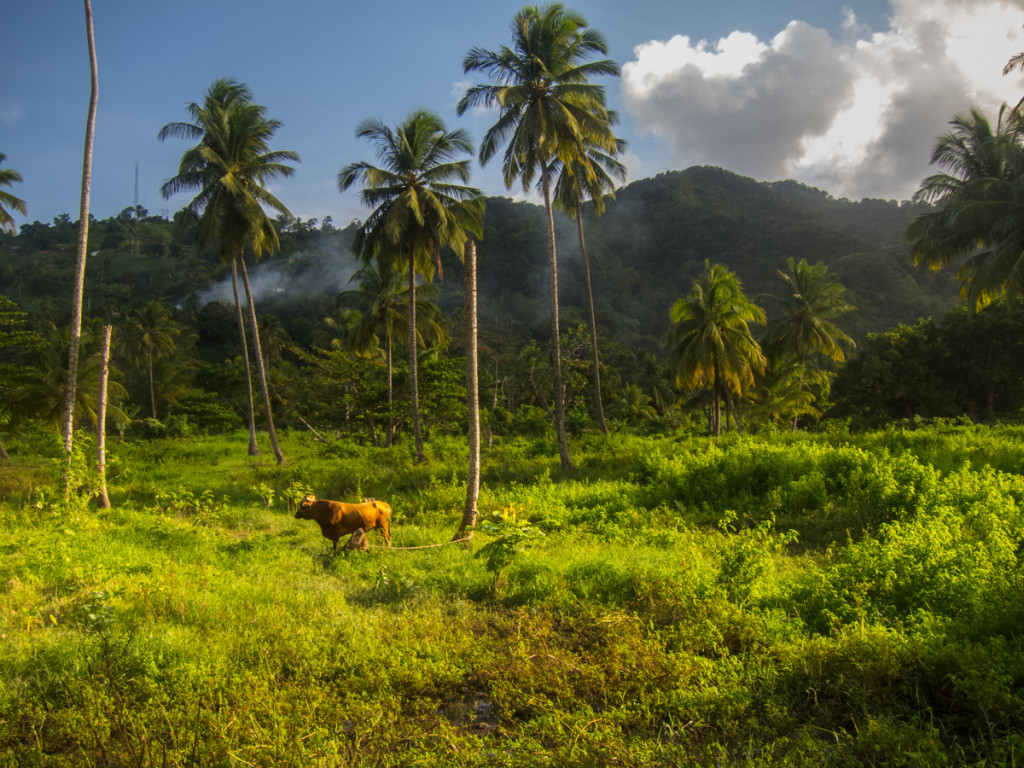 Eventually the trail rejoins the paved road some 200 meters before Sea Breeze Inn. I still had a few hours of sunlight, so I took a long walk on the beach.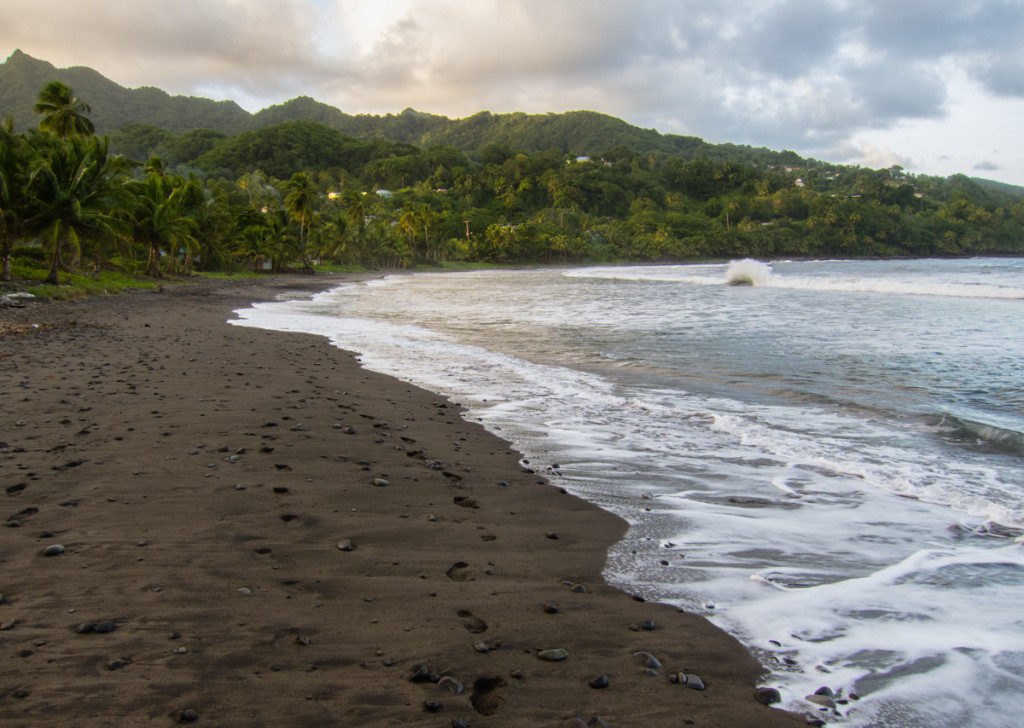 Back at the hotel, and while waiting for dinner in the restaurant, Greg and Ervé walked in, to my surprise. They were staying there too, and told me that they didn't find Segment 4 as miserable as I did. We made plans to hike segments 7, 8, and 9 together. Those segments are supposed to be very difficult and it would a good idea to have strength in numbers. They were thinking of skipping Segment 6, so the plan would be to meet at 8am in two days at the start of Segment 7.
Breakfast the next morning was much better. They cooked toast, butter, jam, boiled eggs and a pretty nice friend pumpkin dish.
It had been about a week since I arrived at Dominica, and the humidity wasn't bothering that much anymore. I headed to the supermarket and bought food for the next 4 days, as there are no resupply points on Segments 7, 8, and 9. Once again, I bought mostly cookies, but this time I added a couple of cans of sardines.
The weather forecast said that there would be an 80% chance of rain this day. It started raining as soon as I got back on the trail, which follows the main paved road for a long while. After about an hour or so, I reached the end of Segment 5. It was a long but mellow and enjoyable section. I needed something like this after the tough Section 4. As Segments 8 and 9 approaches, I have to admit that I was starting to feel a little intimidated.
Next entry: Segment 6: Castle Bruce to Hatton Garden
Part of the Waitukubuli National Trail Journal