On the way to a Death Valley camping trip in the middle of March, me along with friends Janika, Bettina, and Phillip stopped at Trona to spend the night and break up the long drive. We camped among the tufa spires at Trona Pinnacles, a few miles outside of town. The campground was very basic there, but there was a fairly clean pit toilet.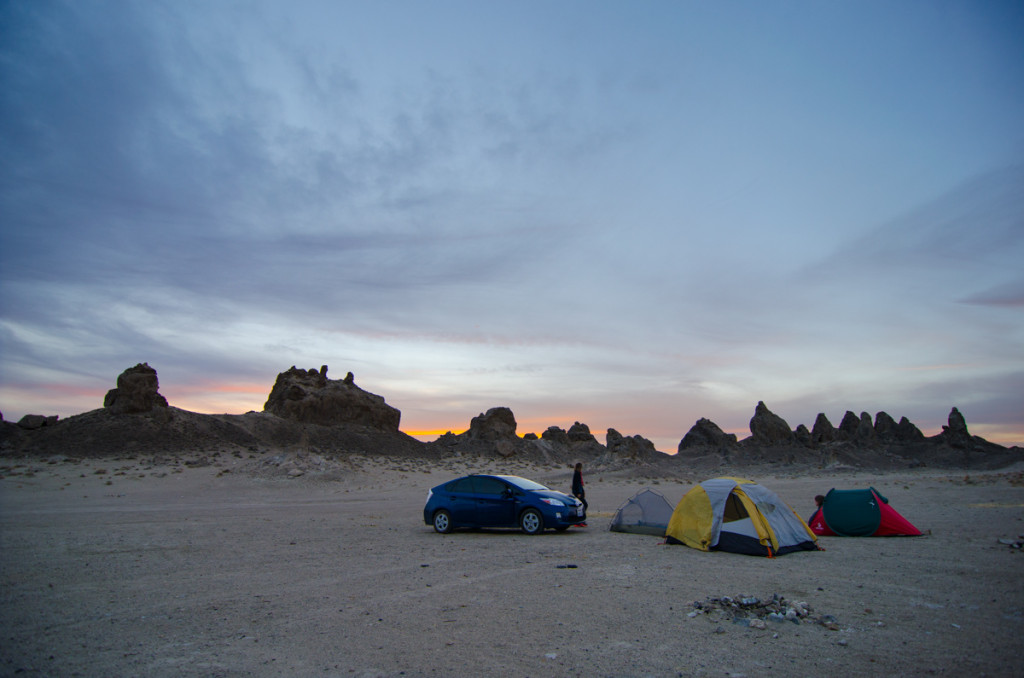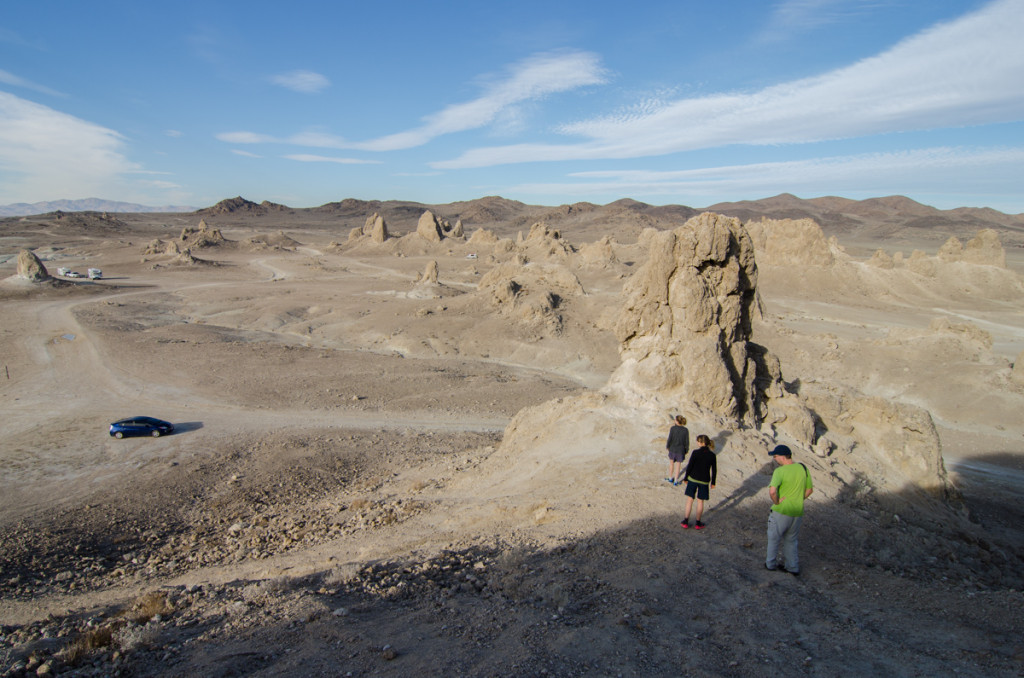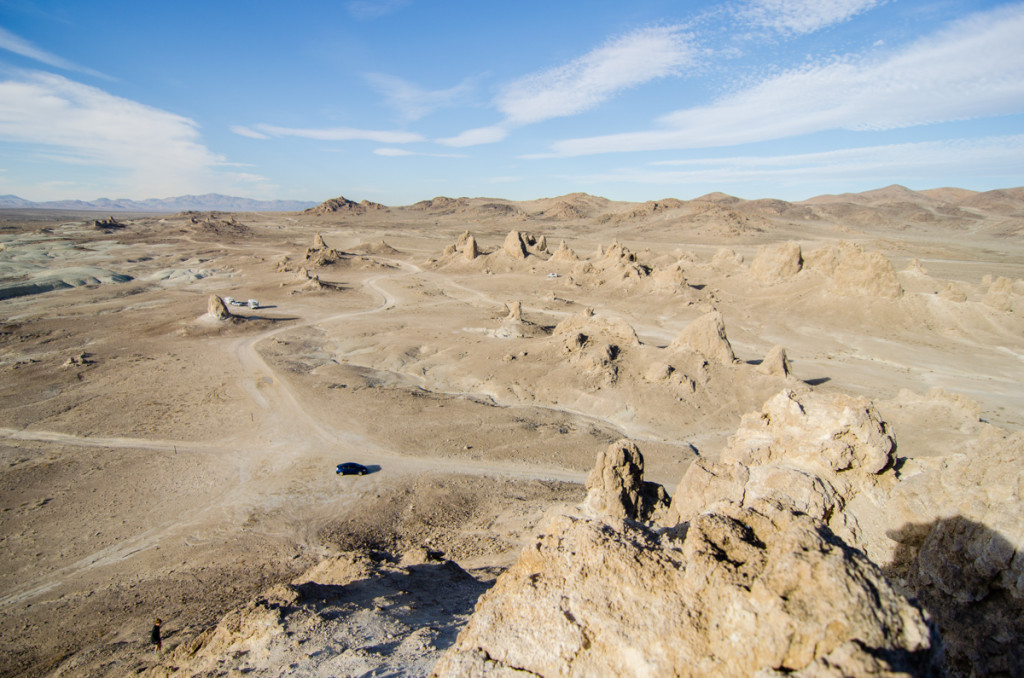 After enjoying the sunrise the next morning, we drove into Trona to do some exploring. On the way there, we stopped at the railroad tracks.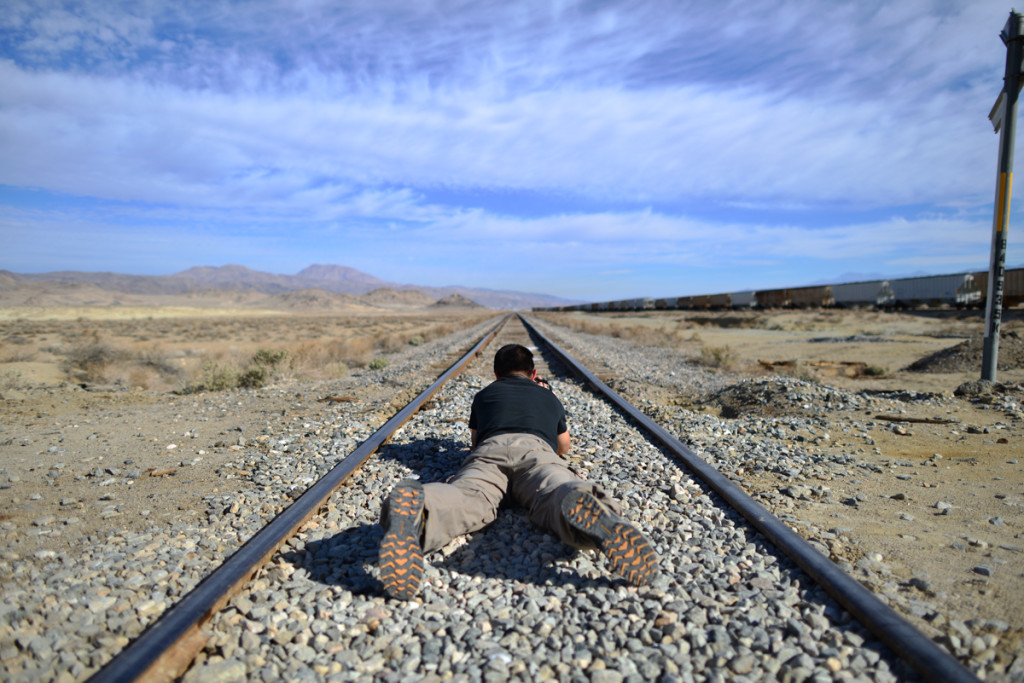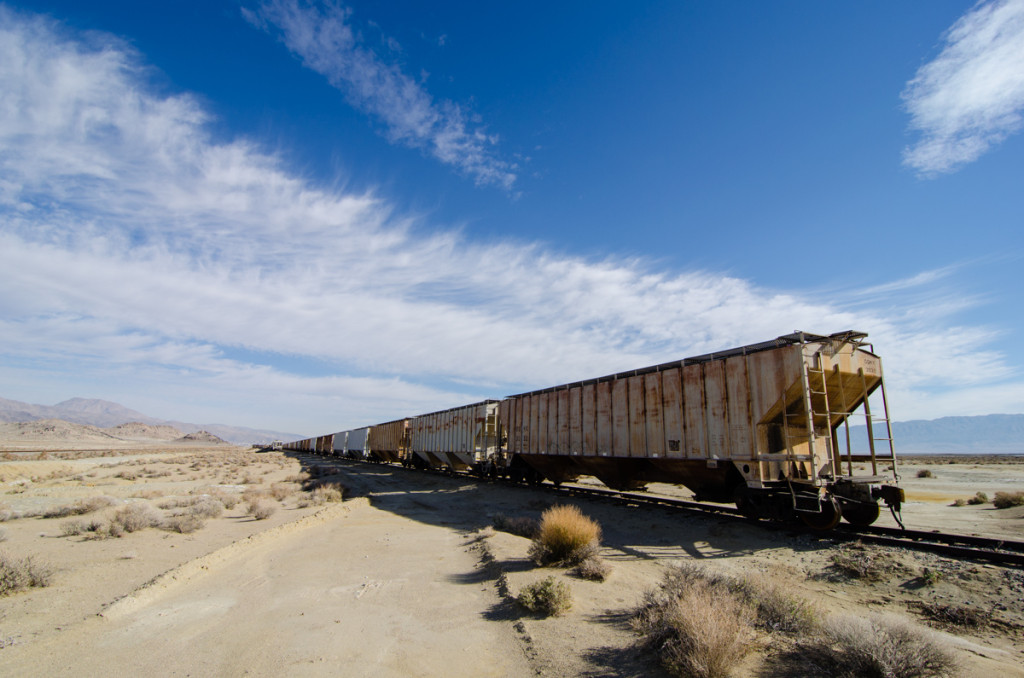 Trona used to be a larger mining town, but nowadays it is a shadow of what it used to be, with a lot of abandoned buildings.