Part of the Waitukubuli National Trail Journal
In less than 48 hours I'll be on a plane on the way to Dominica. Just finished packing everything except for the toothpaste dots, which I'm still drying and will pack in the last minute.
First, some snacks. I have no idea how much food I need for each section, I guess I'll find out once I get there.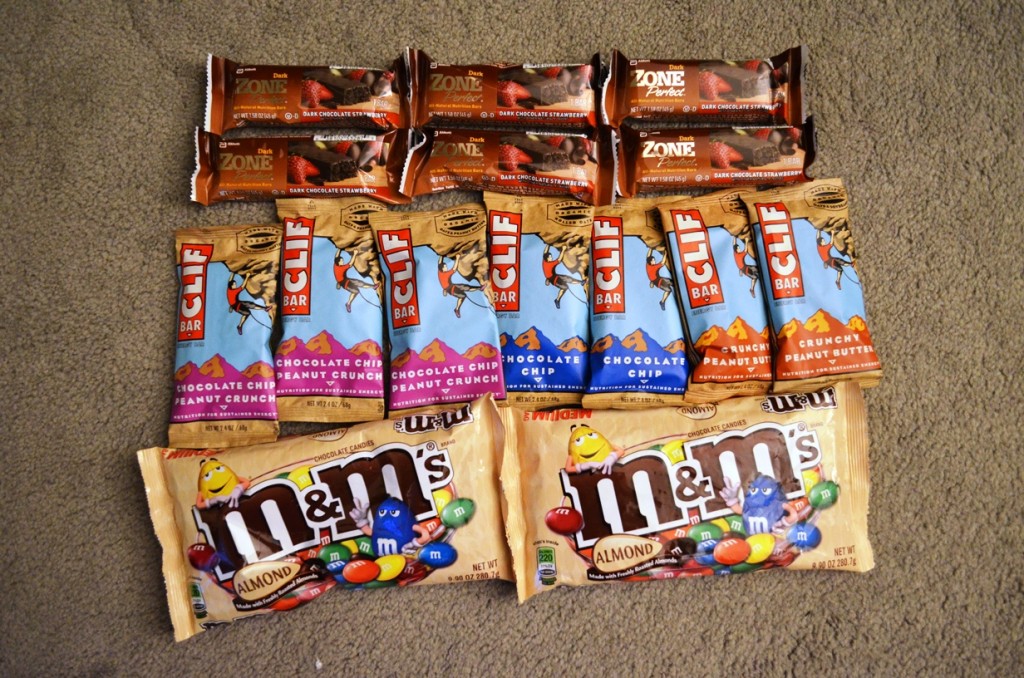 Below, pretty much everything I'll be carrying. For the most part, the same gear I've been using the last 4 years. I'll be taking my cell phone (Samsung Galaxy Nexus) this time. It doubles as an internet device to take advantage of wi-fi at hotels, and as a GPS device (it works without cell phone reception).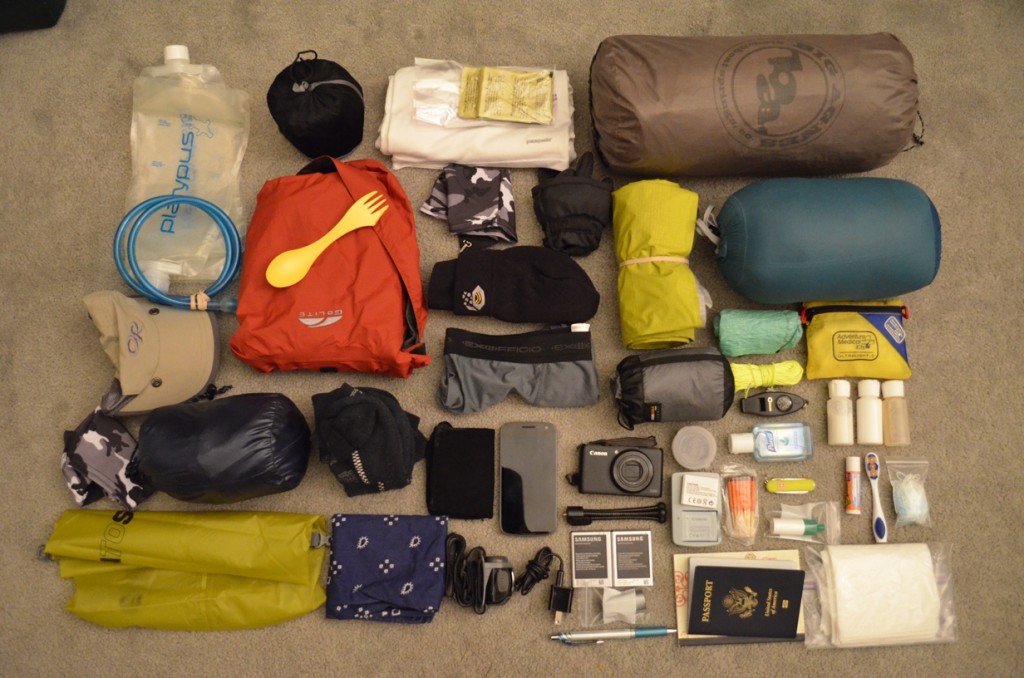 Same as above, but with stuff inside zip lock bags and stuff sacks.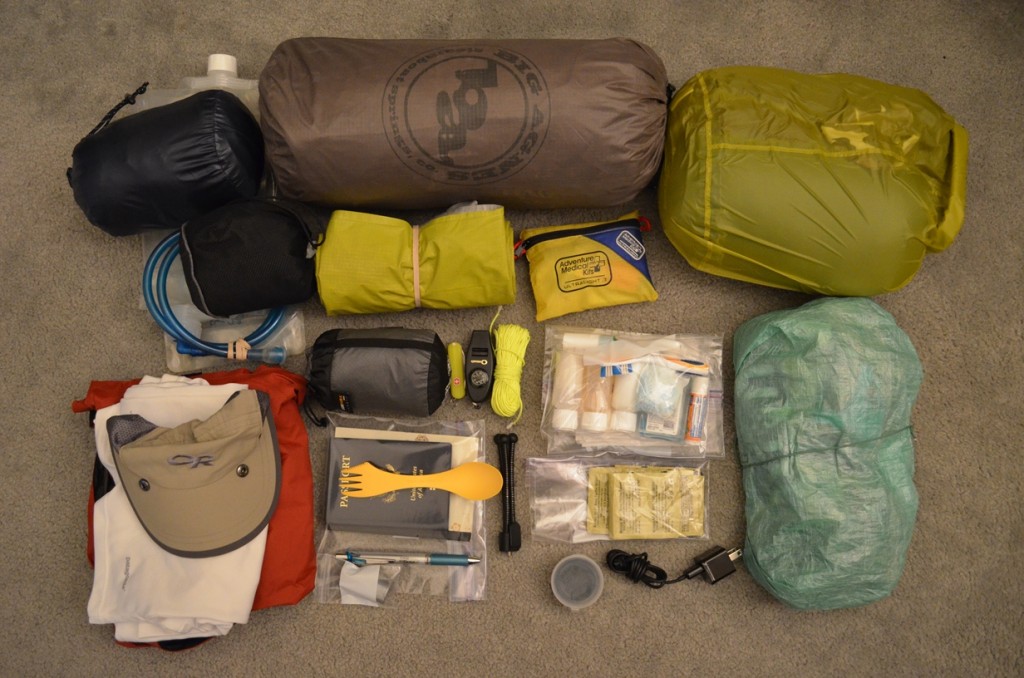 This hiking trip is a bit different than the previous ones because it involves flying with my gear. I have never taken the Osprey Exos 46 backpack and the hiking poles (not allowed as carry on luggage) onto a plane before.
I put some plastic wrap around the hiking pole tips to prevent them from poking into stuff.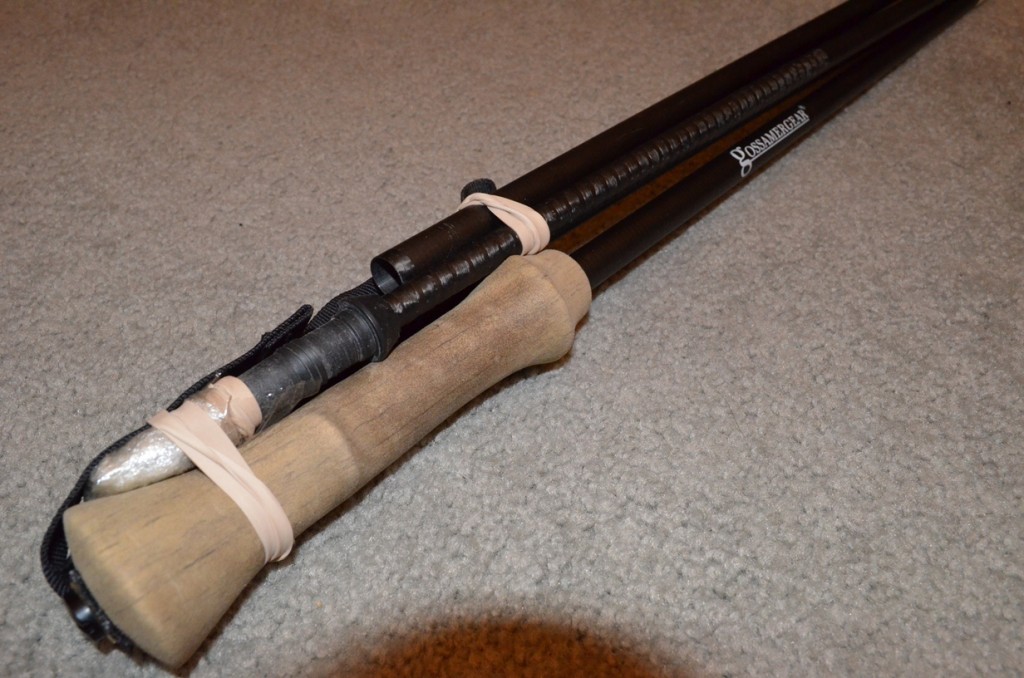 Since the poles don't completely fit inside the backpack, I bought a Sea To Summit rain cover so I can fit everything into a tight and neat package for easy check in at the airport.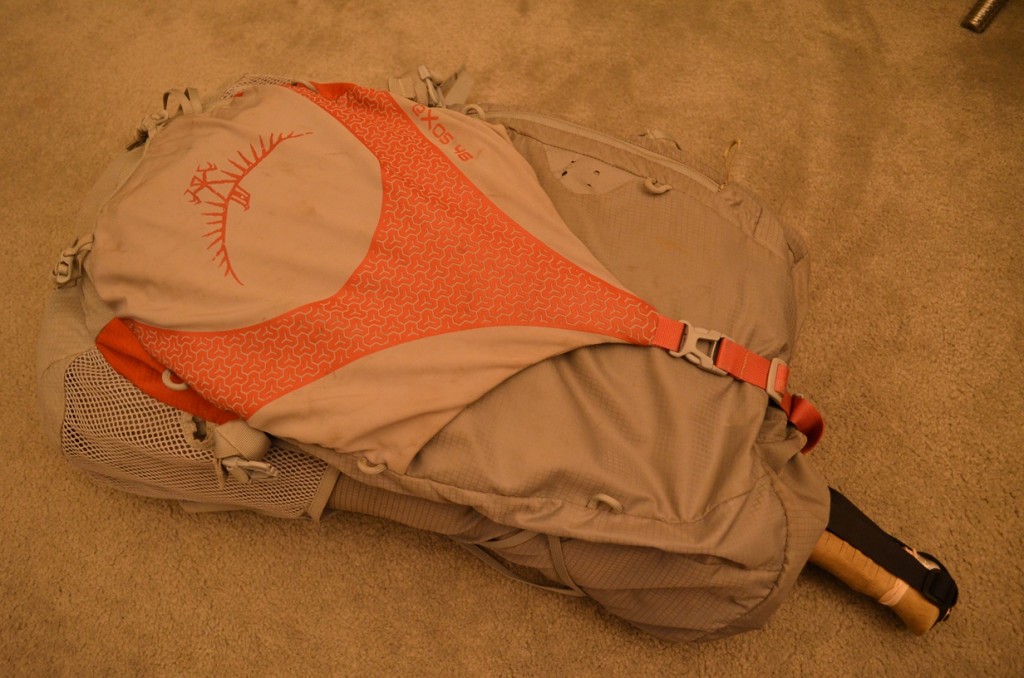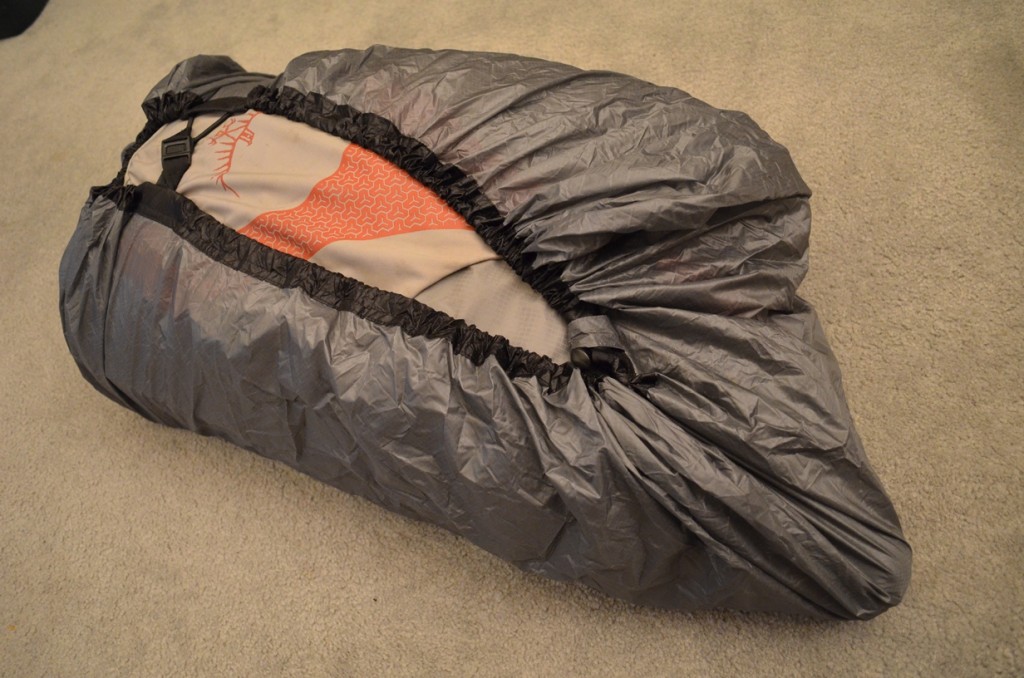 I'll be posting the complete packing list once I return from the trip.
Part of the Waitukubuli National Trail Journal