Part of the Lake Ozette to Shi Shi Beach Hike Journal and Pacific Northwest Trip Journal
Previous entry: Port Angeles, Washington
Journal entry for August 5, 2010
Approximate distance hiked: 5.4 miles, 8.7 km
Willie from All Points Charters and Tours came to pick me up at 8am at my Port Angeles hotel. We went to the Wilderness Information Center to pick up my permit and rent a bear canister, which is required for the hike. They also gave me a tide table and explained to me how to use it. It was a very foggy day but the 2-hour drive was beautiful. What caught my attention was how green everything was. Willie had lived in this area for a long time and told me a lot about about the history and wildlife of the region. When I talked to him on the phone a week before asking for a shuttle to the Lake Ozette trail head, he mentioned that another group of 3 was making the same trip on the same day. We had agreed on a fee which was cheap for me because I was sharing a ride. The group never showed up and Willie never mentioned about charging more. I felt bad and decided to pay him a bit more than what we had agreed on. I definitely didn't want him to wake up early, drive back and forth for 4 hours and actually lose money.
We got to Lake Ozette a little bit before 11am and I was very excited to finally start hiking.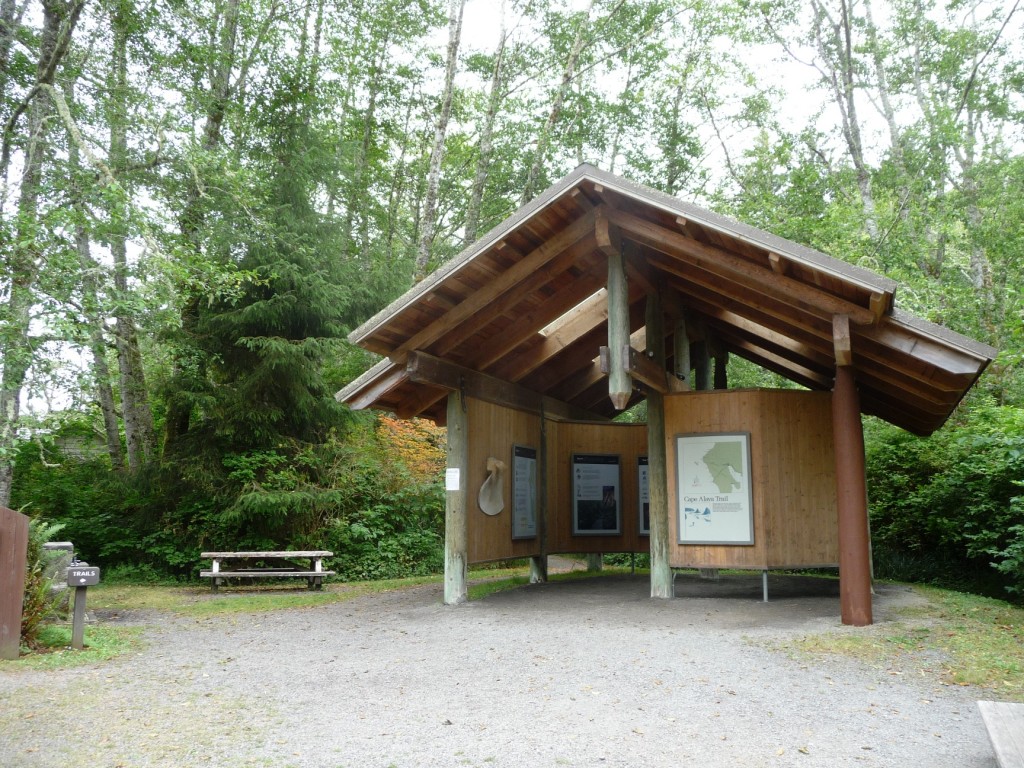 The 3.1 mile hike to the coast was flat and easy on very well constructed boardwalks.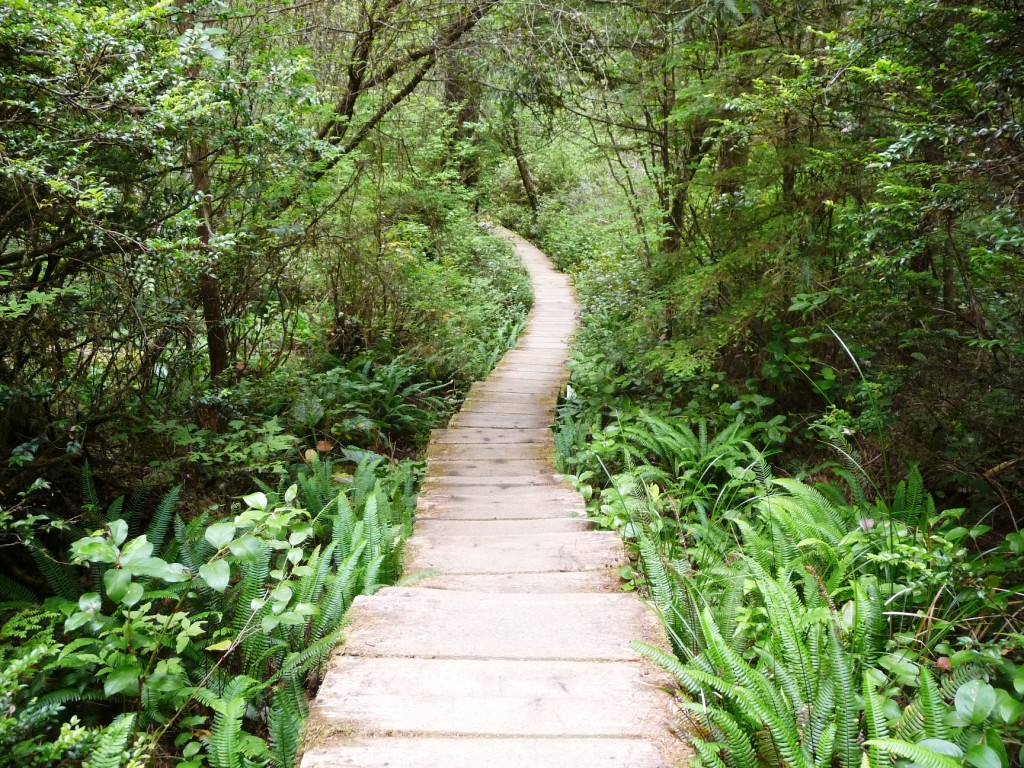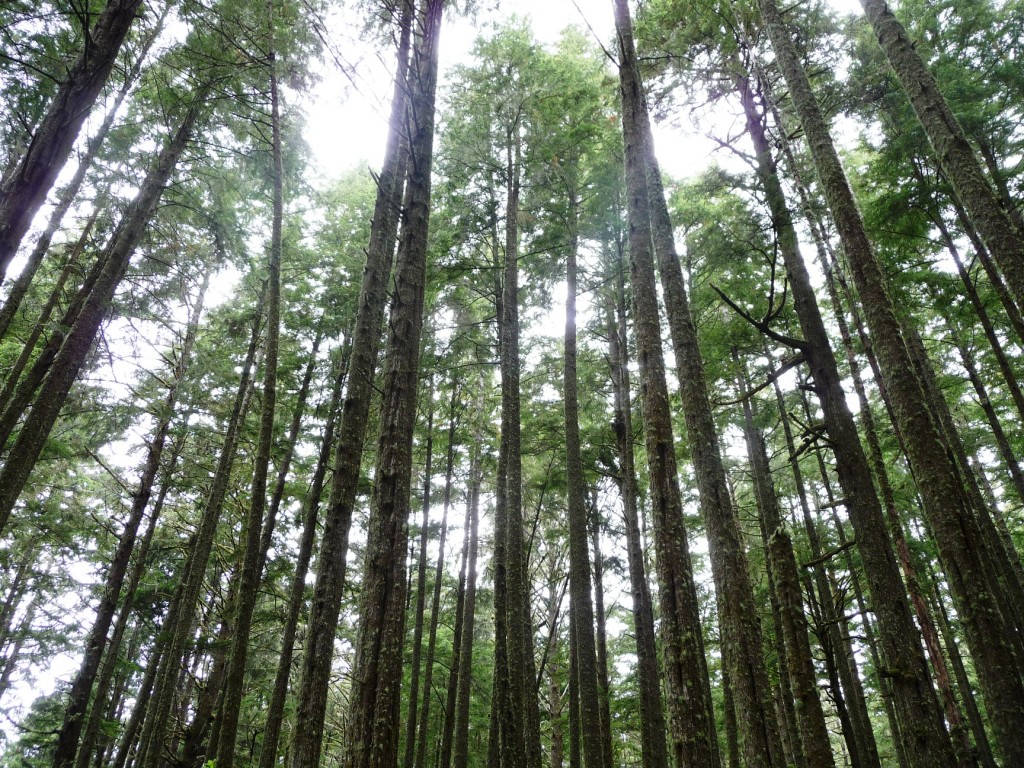 As I got close to the Pacific Ocean, it got more and more damp and humid. The sounds of waves and the ocean smell were getting stronger and stronger until I finally saw the beach. The views were spectacular.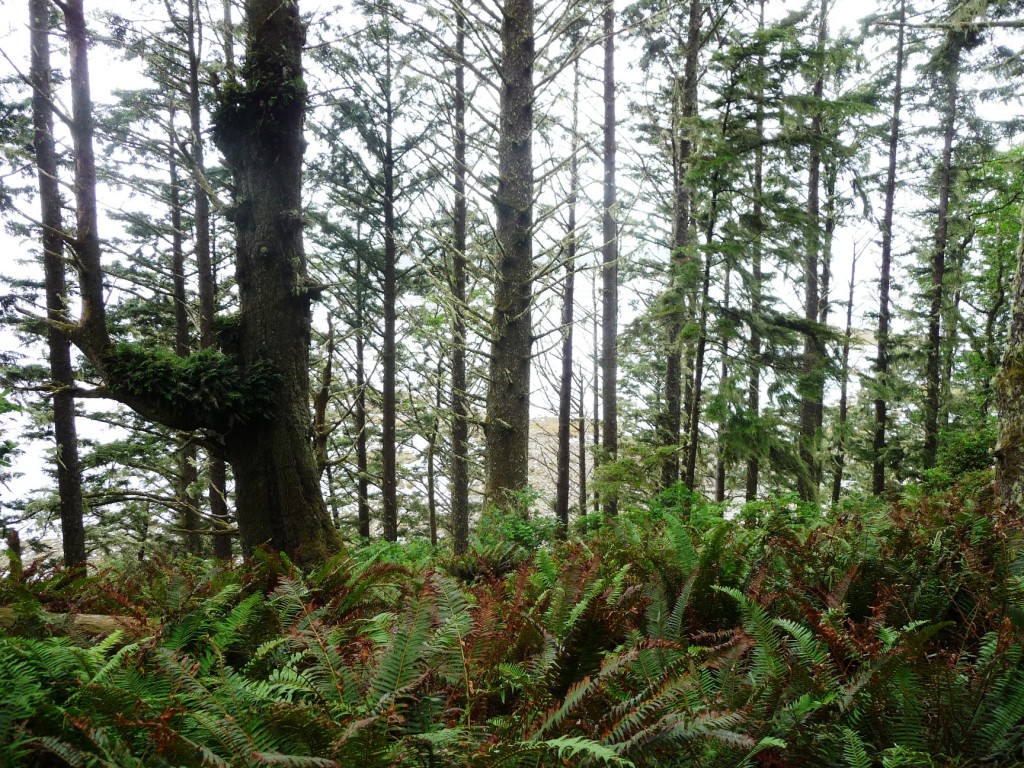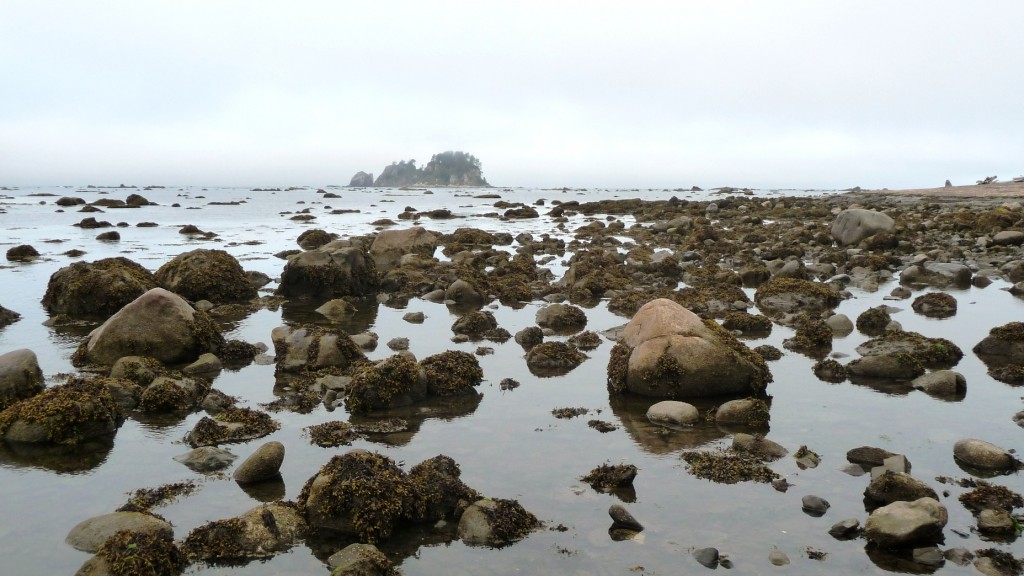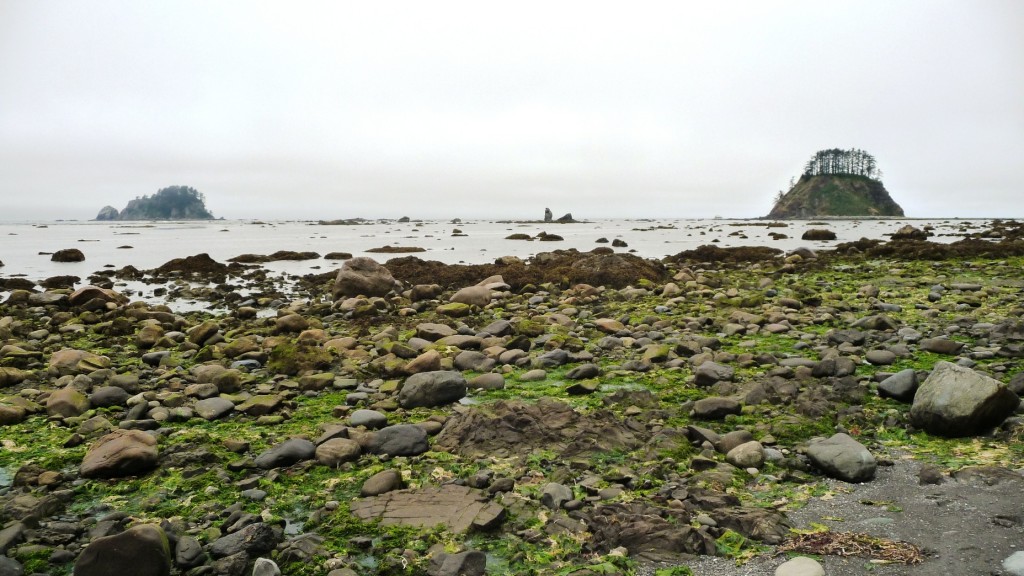 I sat down to eat some Peanut M&Ms and a raccoon was circling me from a distance, looking for a chance to steal them from me. All this beach hiking was new to me. There is no trail most of the time, so you just walk by the water, looking for wet packed sand to sink as little as possible. I saw a little interesting island called Tskawahyah Island which was accessible in the low tide. I got close until I saw a sign asking people to not climb it since it is a sacred place for the Native Americans. I turned around and continued north.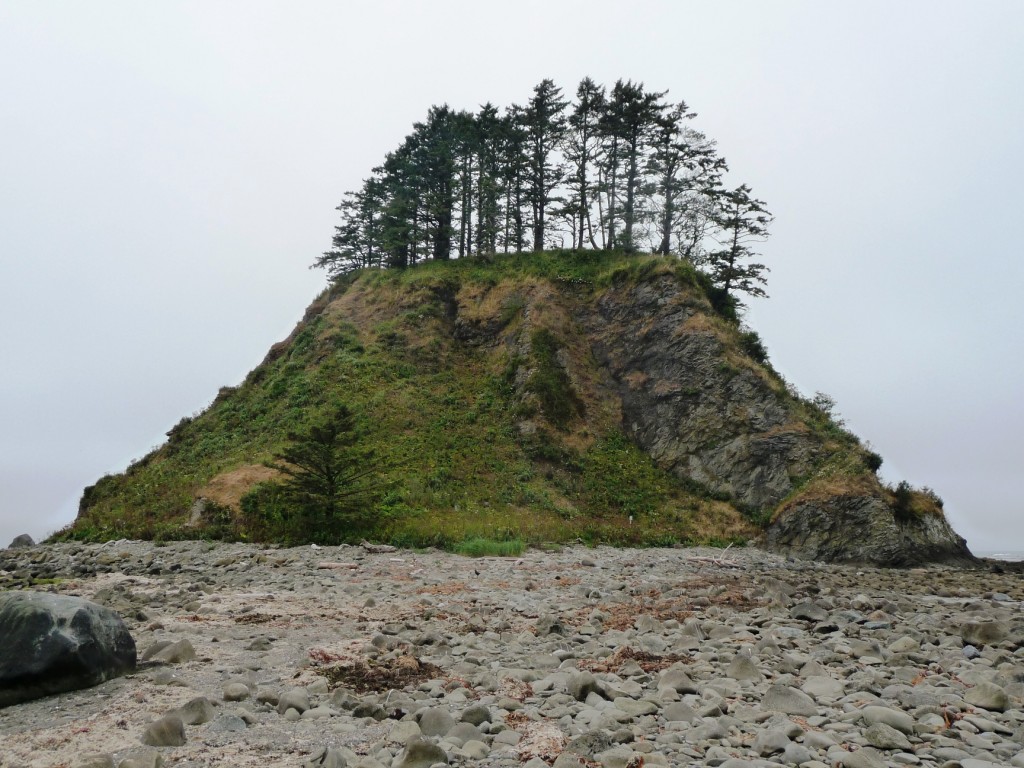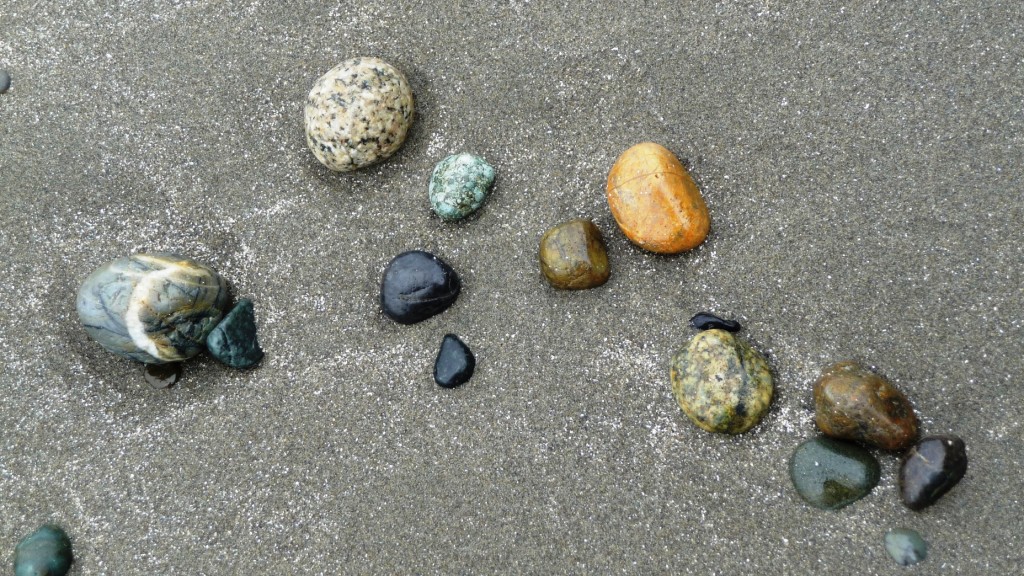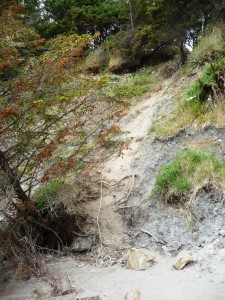 Some sections of the beach were impassable, so there were short trails inland to go around. To reach these trails, I had to climb up steep hills using the installed ropes.
I soon realized that I was hiking faster than I expected. Despite slowing down and trying to enjoy my surroundings as much as possible, I got to my intended campsite at Ozette River way too early, at around 2pm. There were already 2 groups of campers, one on each side of the river. Fording the river was easy, the water only reached halfway up my shins.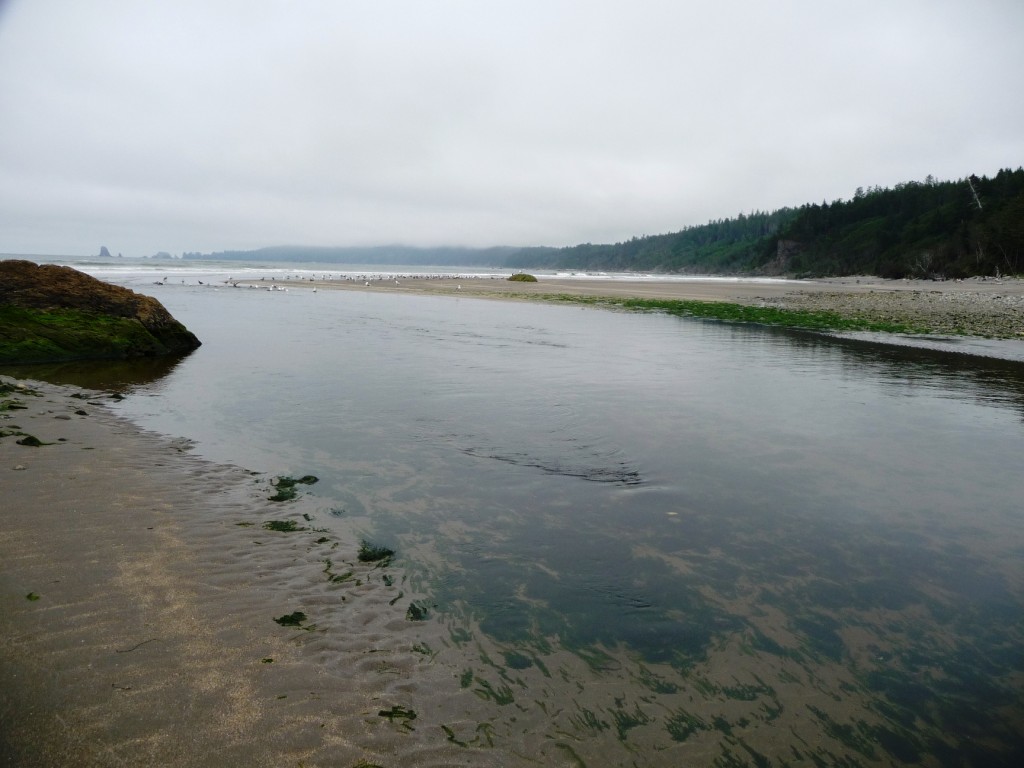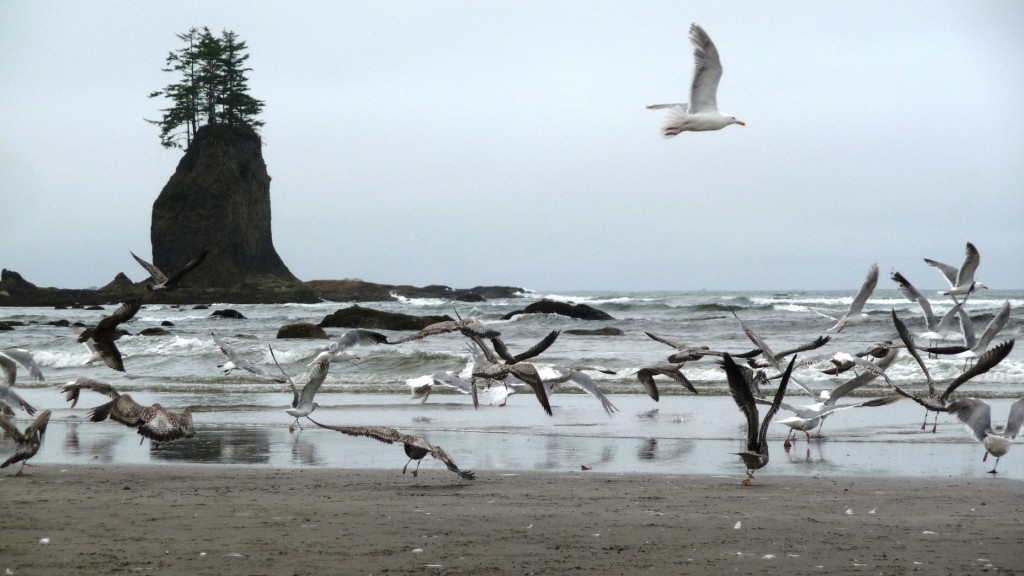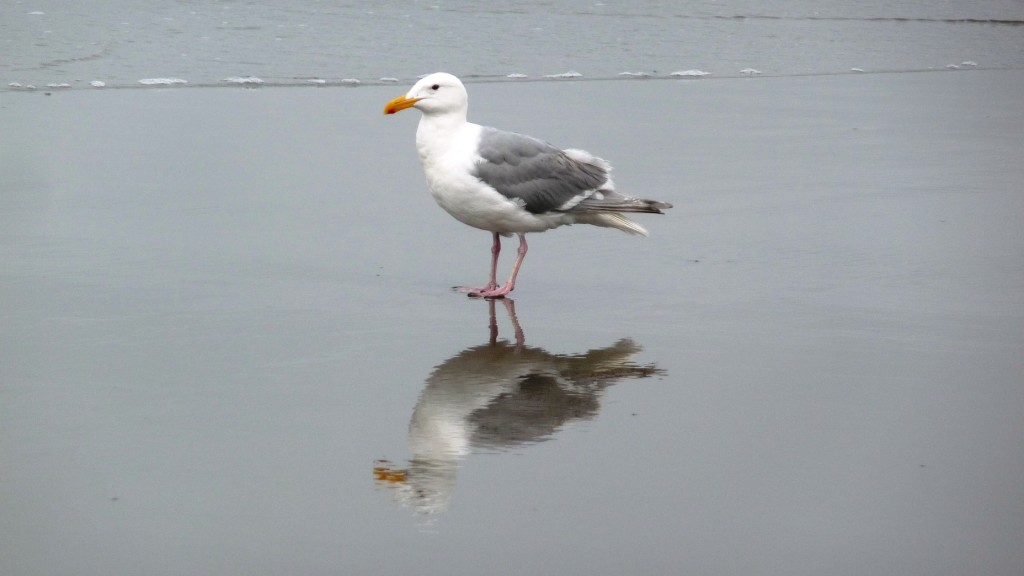 I decided to relax and stop for the day. Filtered some water and walked around the campsite. There are some camping spots on solid ground away from the beach, but you can't see the ocean from there. Looking for better views, I decided to camp on the sand instead, hoping that the high tide (which according to the tide table was arriving in the middle of the night) wouldn't reach my spot. One thing I noticed on the coast is how much trash is washed up from the ocean. There is a pit toilet a short walk away from the beach. Fortunately I didn't have to use it.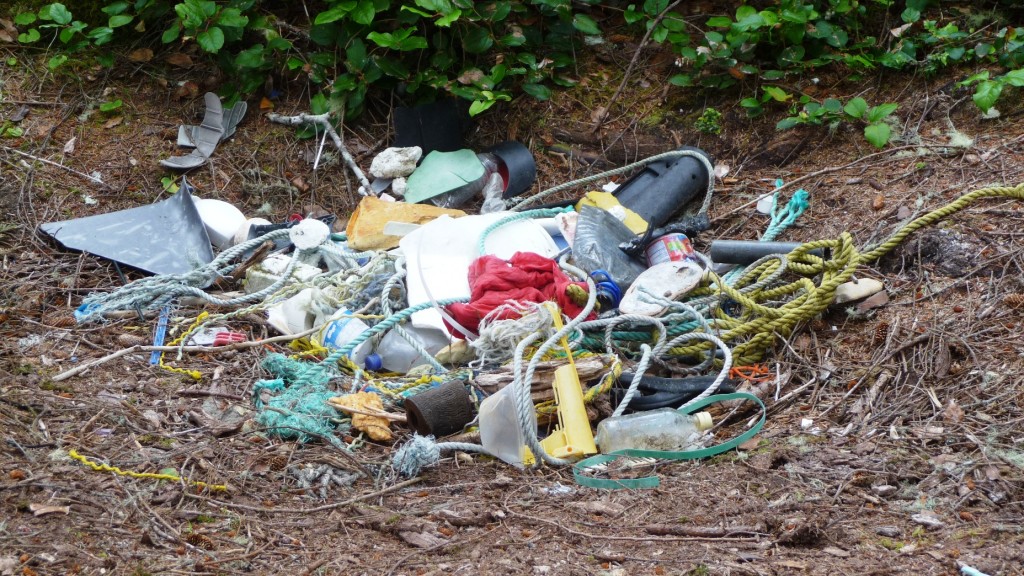 It had been chilly all throughout the day, the fog was so thick that I never saw the sun. I collected some firewood and started a fire to provide some warmth.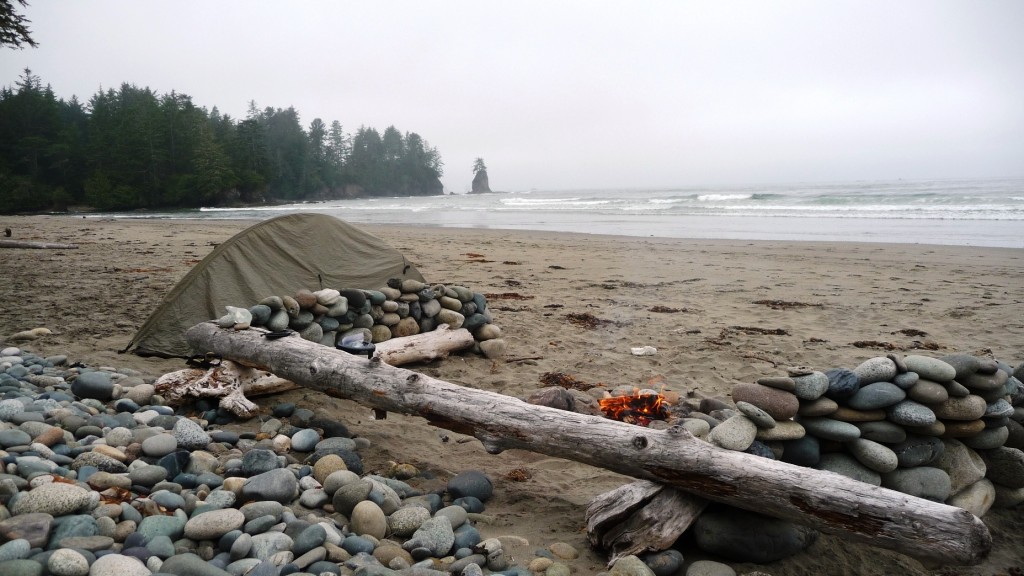 I stayed out reading maps and catching up on my journal until it got dark, and retired to my tent around 8pm. I thought the sound of the ocean waves would bother me at night, but it proved to be very soothing as I fell asleep.
It felt good to be camping again, it had been almost a year since the John Muir Trail.
Next entry: Day 2 – Ozette River Crossing to Shi Shi Beach
Part of the Lake Ozette to Shi Shi Beach Hike Journal and Pacific Northwest Trip Journal