Part of the Waitukubuli National Trail Journal
Journal entry for November 22-23, 2012.
Once I discovered the Waitukubuli National Trail, I checked my American Airlines AAdvantage account right away to see if it was possible to score plane tickets using my accumulated miles. I had over 200,000 miles from taking advantage of a couple of credit card offers, and from just using the credit card for daily use over the last few years. I was glad to find out that I could indeed use my miles, but I couldn't find any flights in coach class around the dates I wanted to travel. My only option was to get first class tickets at 54,000 miles round-trip. Maybe it wasn't the most efficient way to use my miles, but I thought it was best to use them for something immediate, as opposed to keep saving them for a better deal later on.
My flight left on the night of Thanksgiving Day. LAX airport was quieter than usual. It took me less than 15 minutes from the time I arrived at the airport to go through security and get to the gate.
I was excited to fly first class for the first time until I went into the cabin on the ancient Boeing 737. The seats do not recline as much. They are wider than coach seats but not by much. No in-seat entertainment. I also made the mistake of picking the very first row, which has less legroom. There's no way I would ever pay extra for these seats. The worst part of the flight, however, was the serial snorer who sat next to me. I couldn't sleep at all during the 4.5 hour flight, even though I was exhausted from lack of sleep the previous couple of weeks. He had this weird way of snoring where he would go silent for about 10-20 seconds before letting out this short and very loud snore, almost as if he was chocking. Rinse and repeat for almost the entire flight. People from other seats were looking at him with displeasure as well. Despite the situation, I kept telling myself to not let this bother me and ruin the start of my adventure.
I arrived at Miami at around 5:30am. I loved seeing the lights of the tall buildings around South Beach as the plane was approaching the airport. The layover was around 1.5 hours. The flight to San Juan, Puerto Rico was on a similar plane, but I think I was able to get around 1 hour of sleep.
As I depart on trips like these, I always get the sense that I'm forgetting to pack something important, and this time around it was a watch. Like most people, I don't use a watch anymore since I just use my cell phone to tell the time, but I do need one while hiking. When I got to the airport in San Juan, I walked around trying to buy the cheapest watch I could find. At first I went into the duty free and only found a bunch of expensive watches. I then found a store where they sold $10 watches. All of them very hideous. I chose the least ugly one from the bunch. Problem solved.
The final flight from San Juan to Dominica was on board an small ATR 72 propeller plane. The flight was almost empty. There was a American couple visiting Dominica for 1 week, and a few Dominicans returning home.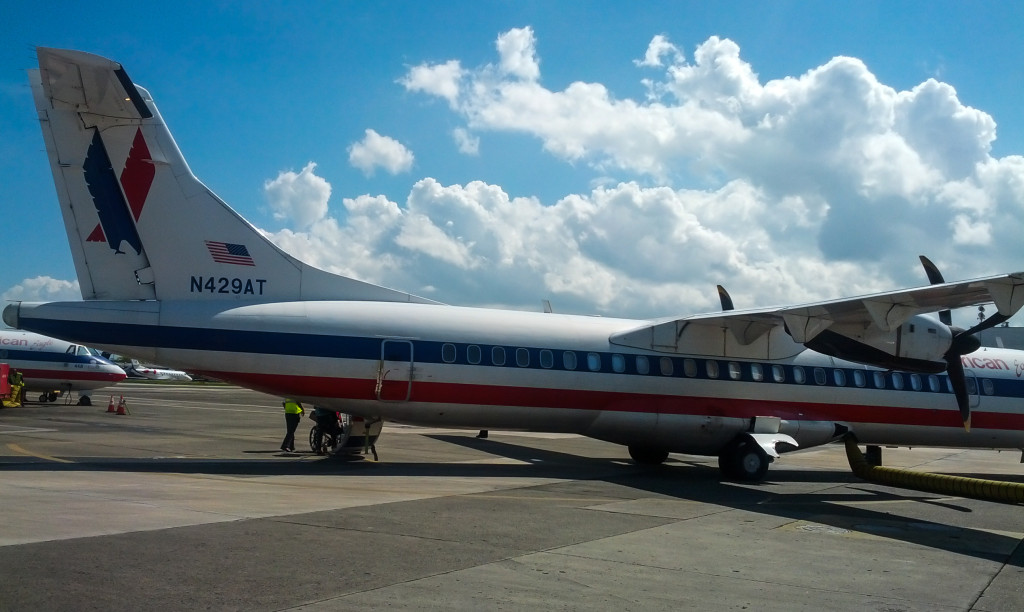 The final flight is about 90 minutes. Not sights of other islands until we approached exotic Dominica. It is green, very very green. I was able recognize the capital Roseau from far away.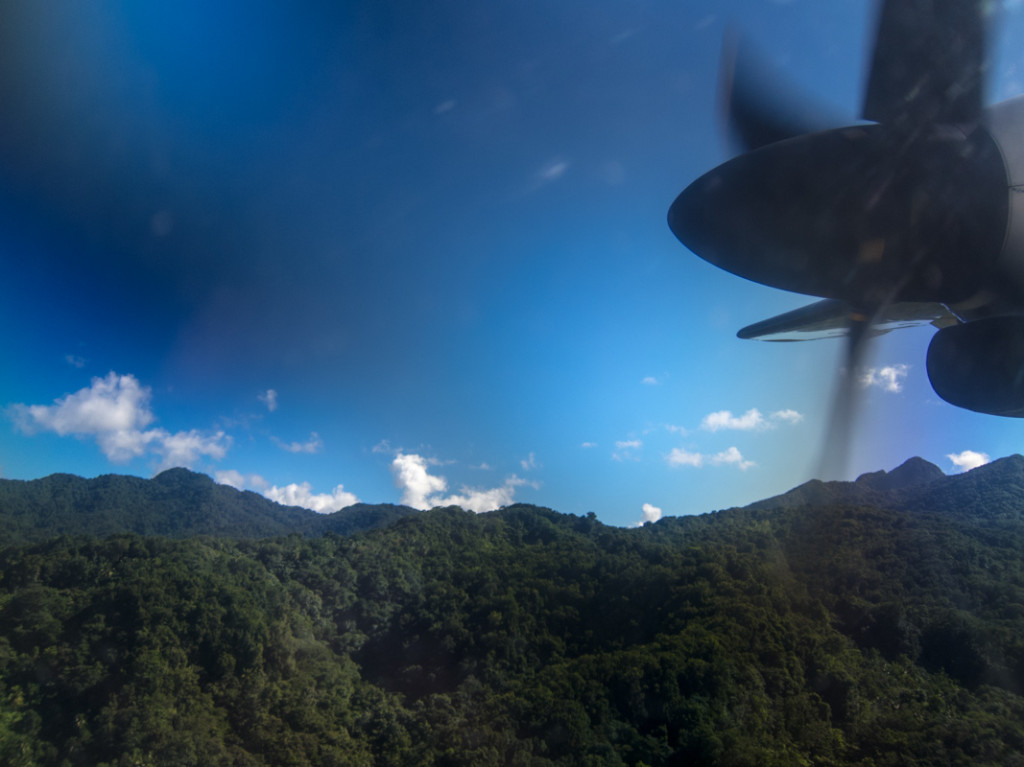 The island is so mountainous that I was wondering how we were going to find a flat spot to land. It is covered with coconut and other trees. As we got lower and lower to the ground, I saw a few plantations and a few trails until we finally landed at Melville Hall Airport. The airport is tiny. As soon as I exit the airplane's rear door, I felt like that I have stepped into an oven. It is hot and extremely humid. A huge contrast to Los Angeles, where it is always dry. I looked around and felt like being in a scene of an adventure movie. The airport is surrounded by lush, green, think rain forest. I regret not having taken a picture.
After going through not-so-friendly immigration and customs agents, I was out of the airport and trying to find a way to get to Roseau…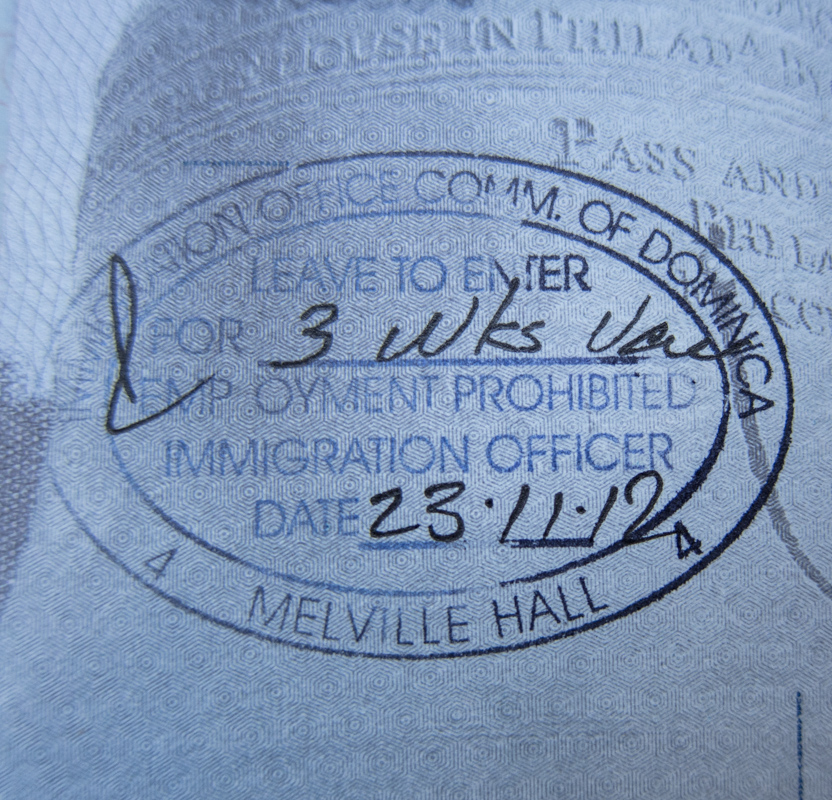 Next entry: Roseau, Dominica
Part of the Waitukubuli National Trail Journal