After finishing the Salkantay Trek To Machi Picchu, I spent a couple of days in Cuzco doing nothing at all. With my batteries somewhat recharged, it was time to move onto the second country of this trip: Bolivia. Since I have already been to Lake Titikaka and Copacabana and didn't think much of them, I decided to skip them this time. I also wanted to avoid that dreaded border crossing where my backpack once got stolen.
I left Cuzco at 10pm on a Cruz Del Sur overnight bus to the town of Puno. This was the 4th time I've used that company and, while expensive by Peru's standards, I really appreciate their quality of service. The buses are on time, the seats are comfortable, and restrooms are clean.
The bus got to Puno right after 4am. I started looking for options on how to get to La Paz from there through the more direct way which is the Desaguadero border crossing. The other option is to go through Copacabana which takes a couple of extra hours. I was approached by a guy at the station telling me that there was a bus coming from Cuzco going to directly to La Paz. It would cost 40 soles. I reluctantly accepted. There was a caveat though: we had to go to some intersection to catch it since the bus wasn't supposed to stop at the Puno bus station. I wasn't issued the ticket or anything, so I'm sure that him along with the bus driver pocketed my money.
The bus was from the Bolivian company Continente Internacional and, while it was the same type of bus as Cruz Del Sur's, the service was terrible. The A/C wasn't on. The cushion on my seat was half broken. There was no water in the restroom, and it was for peeing only. Good thing I didn't need it for anything else. The sun was punishing and it was getting really hot inside the bus.
We all had to get off at the Desaguadero border crossing. I went into a building to get my Peruvian exit stamp, and then had to cross the border by foot. On the Bolivian side, there was a long line in the immigration building. You are supposed to first go to the front and get a form to fill out. The line was advancing slowly as there's only 1 line for both tourists and Bolivians. I must have waited between 45 minutes to 1 hour. Once at the counter, the lady helping me looked at my passport and said "Necesita visa", and told me to get it at the next window. There's a $135 reciprocity visa fee for US citizens paid in cash. Once I got the visa sticker, I went back to the other counter and got my passport stamped. She then asked me to go across the street and get a photocopy of my passport. I have no idea why they can't just do that right there at the immigration office. I had no Bolivian currency but the photocopy place let me pay in Peruvian soles (0.70 soles). Once I returned with the photocopies, the lady gave me tourist card that you are supposed to keep until you leave the country.
The bus was already parked on the Bolivian side waiting for everybody to go through immigration. I looked around for an ATM to get some local currency but couldn't find any.
One hour after the bus left the border, we encountered one of the famous and frequent Bolivian roadblocks. Apparently it was more than a single roadblock. The was a city-wise transportation strike in La Paz. The bus was stuck there for 6 hours. I had no food, and only a little bit of water left. There were some very basic stores on the side of the road, but I had no local currency, and they didn't accept US dollars. The bus was unbearably hot but, despite all this, I tried to take it in strike. I was on a long vacation around the world and in hurry to get anywhere. The people organizing the roadblocks live in such poverty, and sometimes this is the only for them to have their voices heard. I believe that in order to travel and enjoy Bolivia, you have to keep that in mind all the time.
At around 5pm we were finally allowed to move forward, only to encounter another roadblock at the edge of La Paz. This time things go a little tense since the bus driver tried to drive around the rocks on the road and we were thrown a few small rocks and plastic bottles. The bus stopped right away as the protesters were yelling at the driver. After another 30 minutes or so, we were let free again.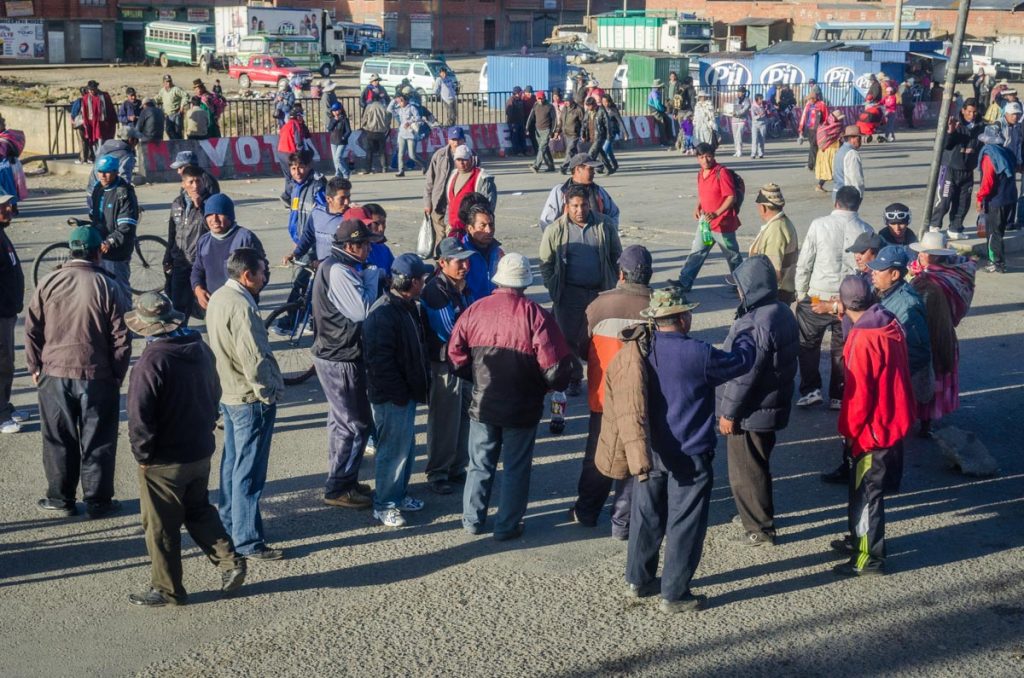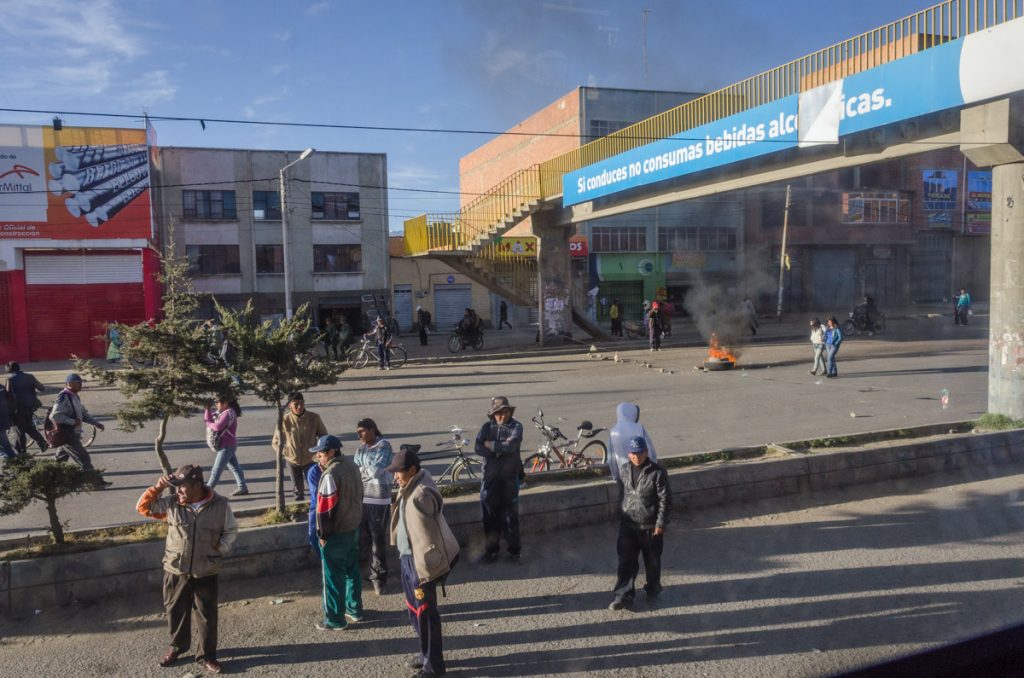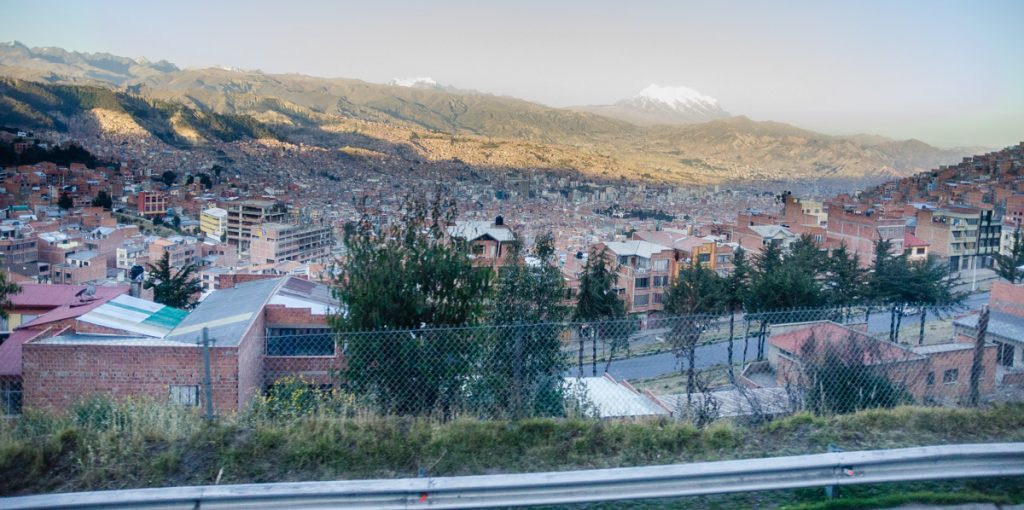 After more than 20 hours riding buses, I finally arrived at Hostal Sol Andino. I decided to get a private room that night so I can give myself a haircut and get a good night's rest.