Part of the Pacific Northwest Trip Journal
Previous entry: Amtrak Coast Starlight (Los Angeles to Seattle)
Journal entry for August 2-4, 2010
After getting out of the train station, I decided to walk the 12 blocks or so to the hostel instead of taking the bus. It was a pleasant night and I figured that walking would be a good way to get an introduction to the city.
City Hostel Seattle is located in an area of the city with lots of nightlife. The street is full of restaurants and bars. It is the nicest hostel I have ever visited. Everything looks very new and clean. There's free internet, a movie room and a lounge room downstairs, another room with lots of books, DVDs and board games. Each dorm room is painted by a different local artist. There are about 3-4 shared restrooms on each floor.
I got into my room and found 2 girls from Korea who barely said 'Hello' back to me.
I dropped my bags and headed downstairs. In the movie room there were a group of Norwegian guys who were about to start watching American Psycho. I decided to stick around and more people joined us later on. This all brought back memories of my European trip in 2002. I hadn't stayed in a hostel since then.
The next day, I woke up around 9am and contemplated getting up to go get the free breakfast (served until 10am), but decided to get some more sleep. I ended up waking up around 10:30, the Korean girls had already packed up and left. I made my way to Pike Place Market.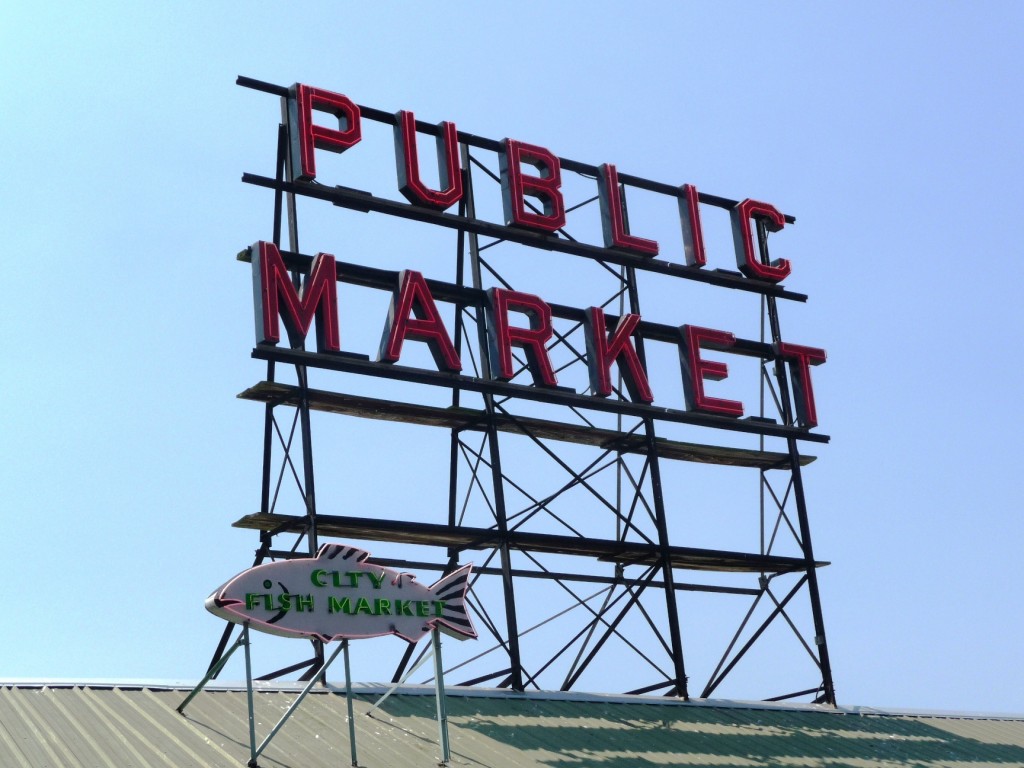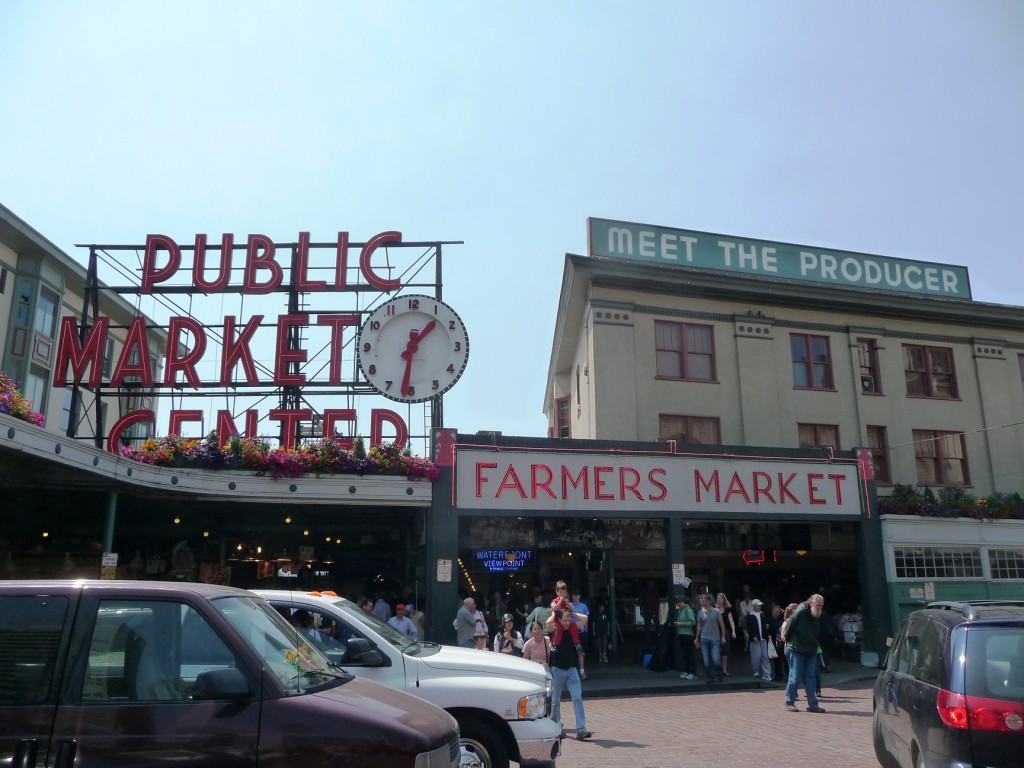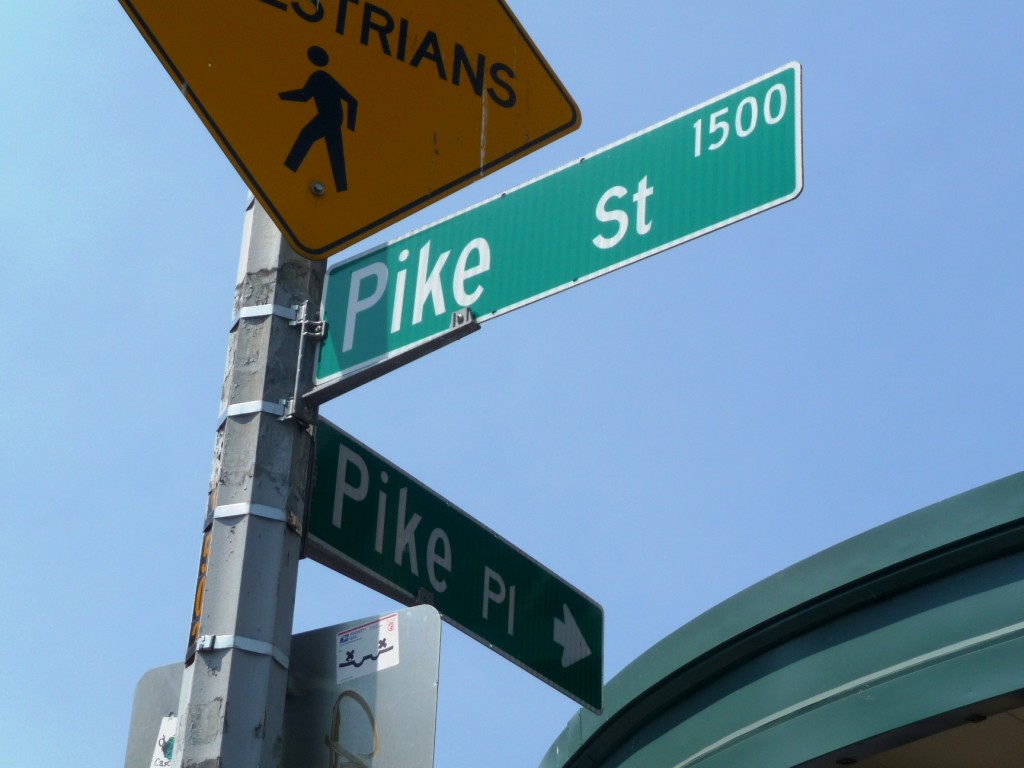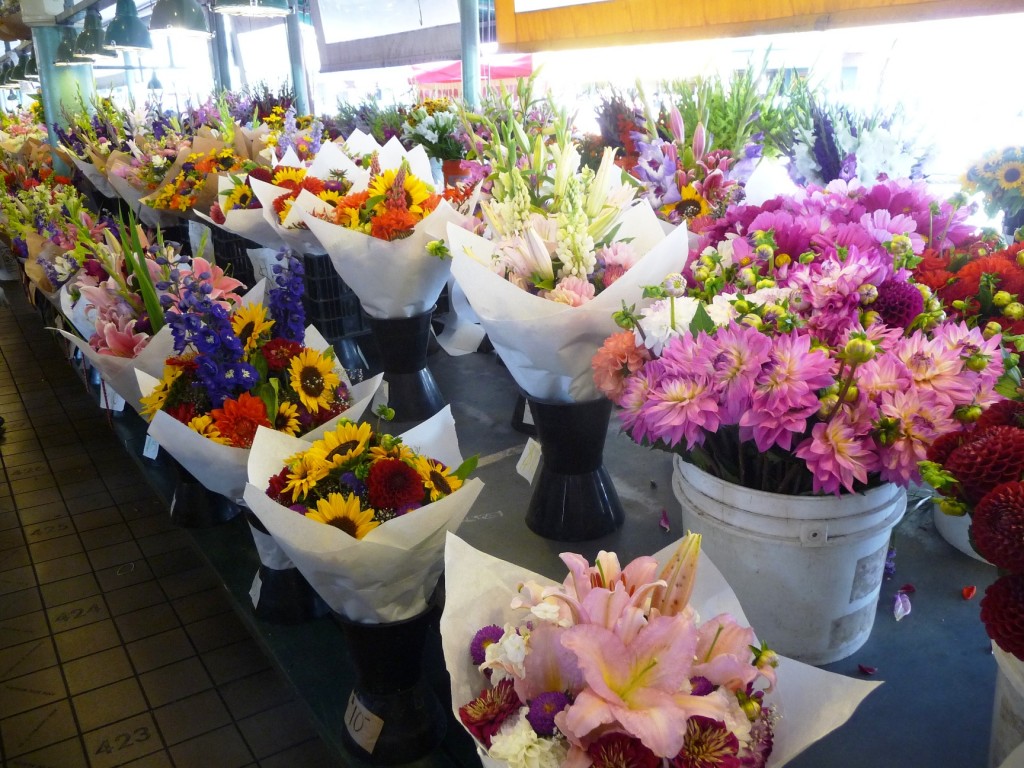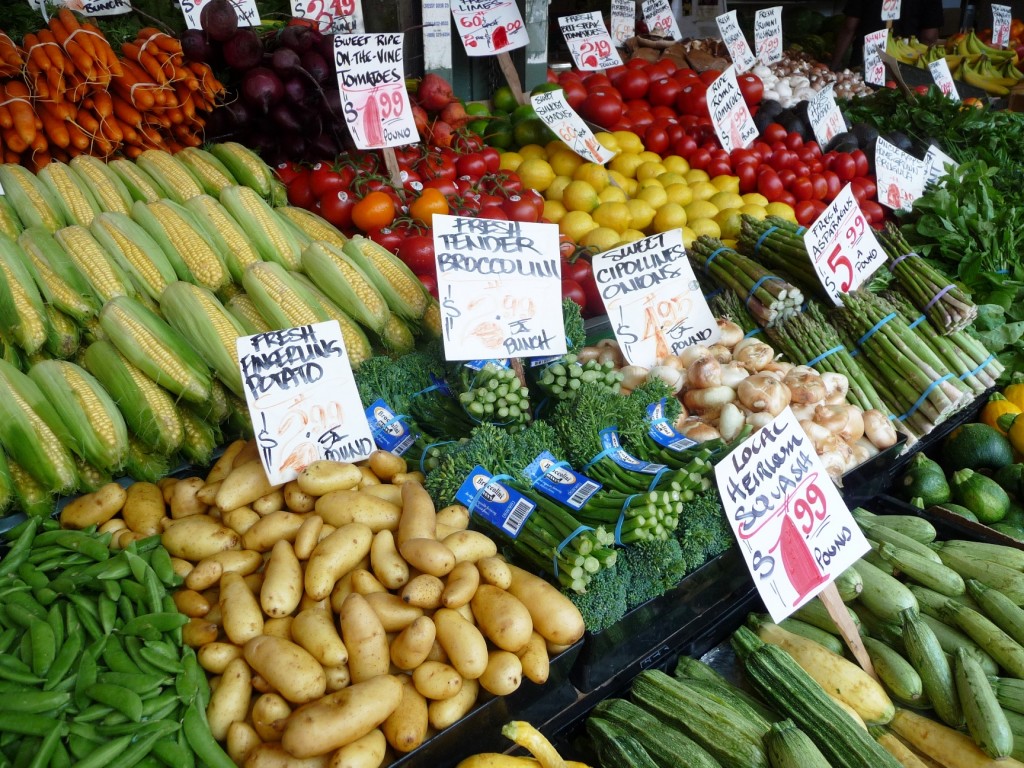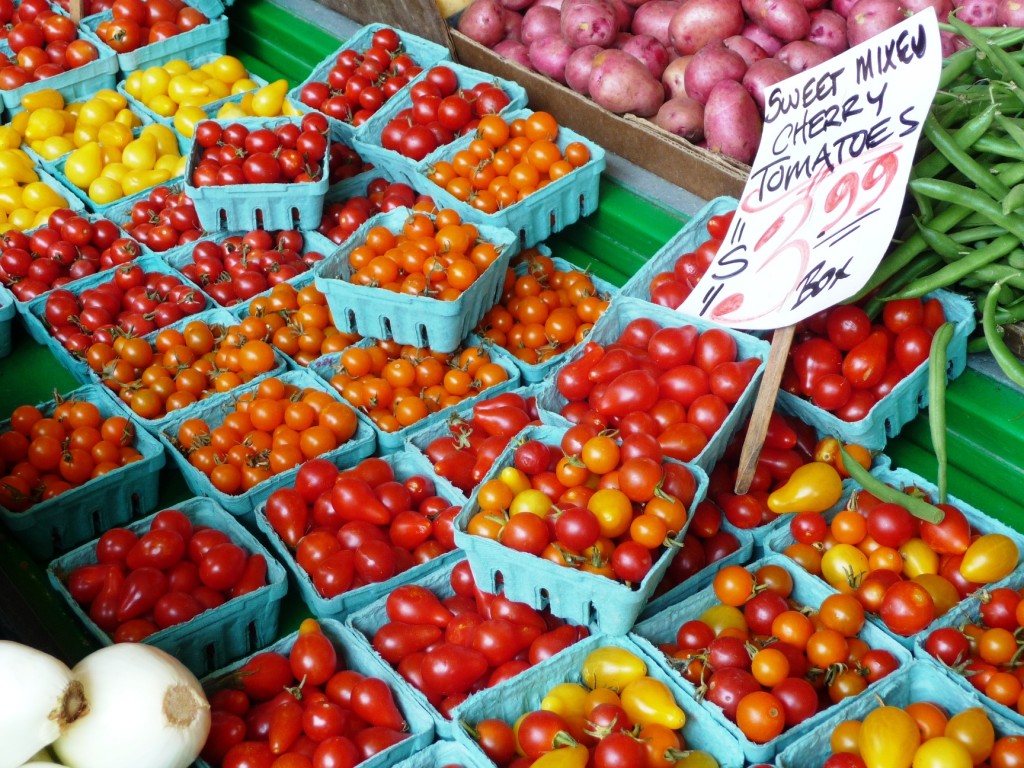 The market was a little too crowded, making it hard to walk around. I got a ridiculously expensive Turkish kebab for lunch. Most of the food I found in the area was pretty pricey.
The original Starbucks store is also around the market. I didn't go inside because there were way too many people.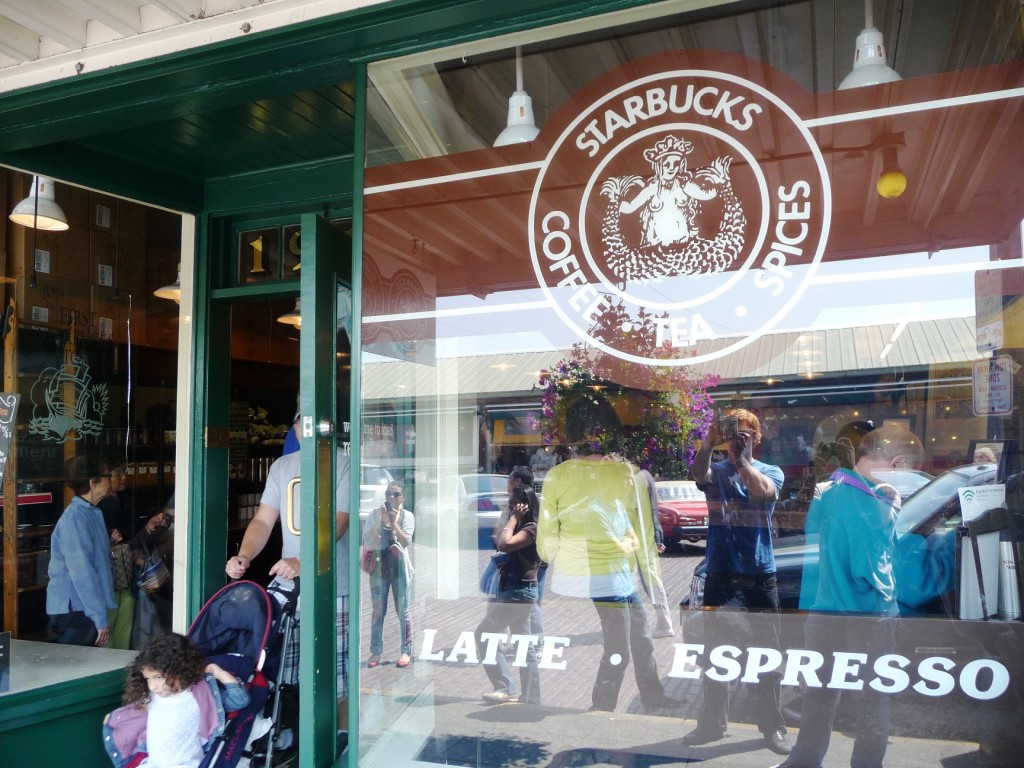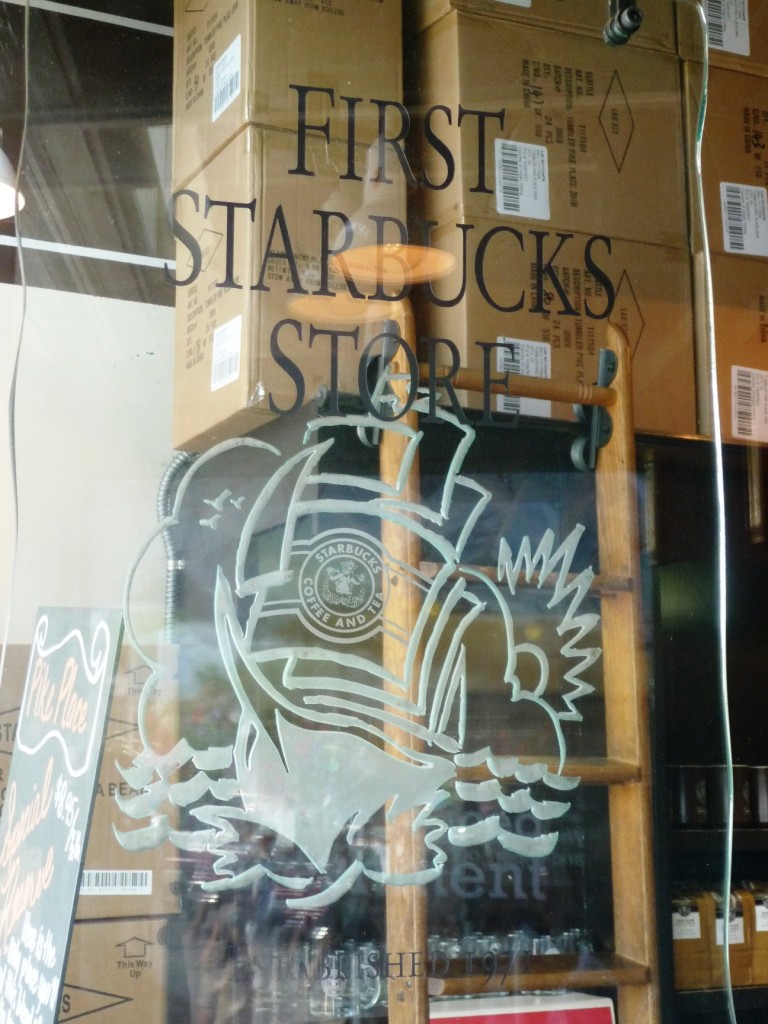 I headed back to the hostel to grab something and met one of my new roommates for the night. Ann was from North Carolina and had gone to Seattle to see a Joanna Newsom concert. That's being a dedicated fan.
I needed to get to REI to get a topographic map of the Olympic peninsula for the Shi Shi Beach hike. On the way there, I stopped by the Space Needle but didn't feel like paying $18 to get to the top. I'm backpacking after all, and should be on a backpacking budget.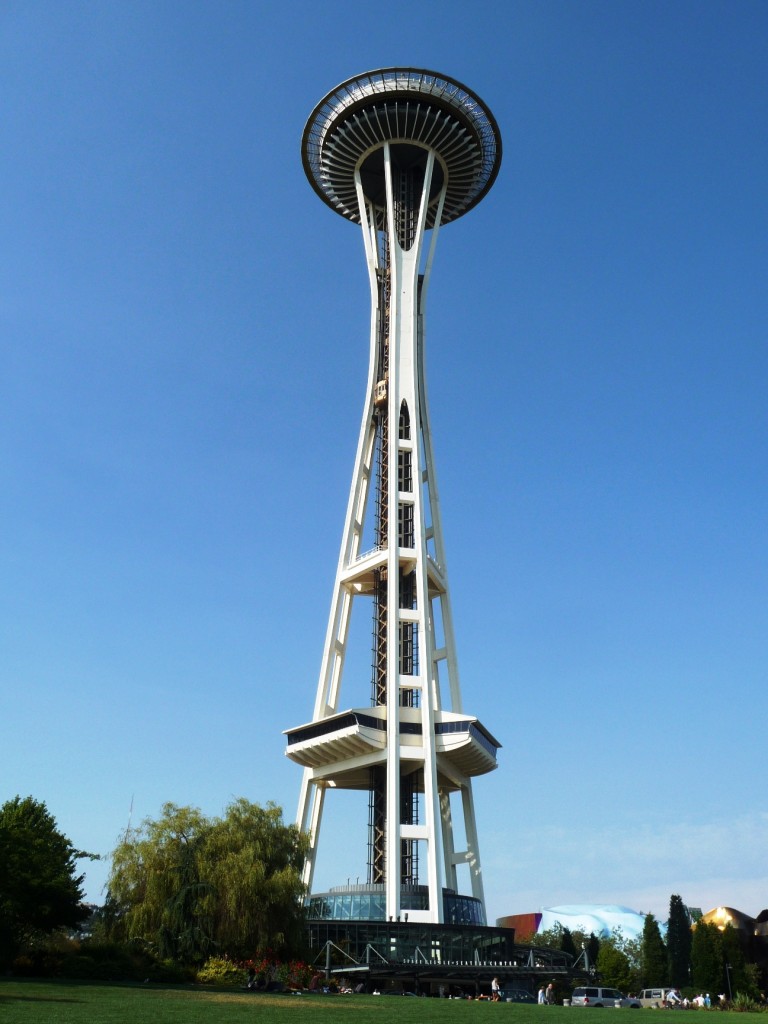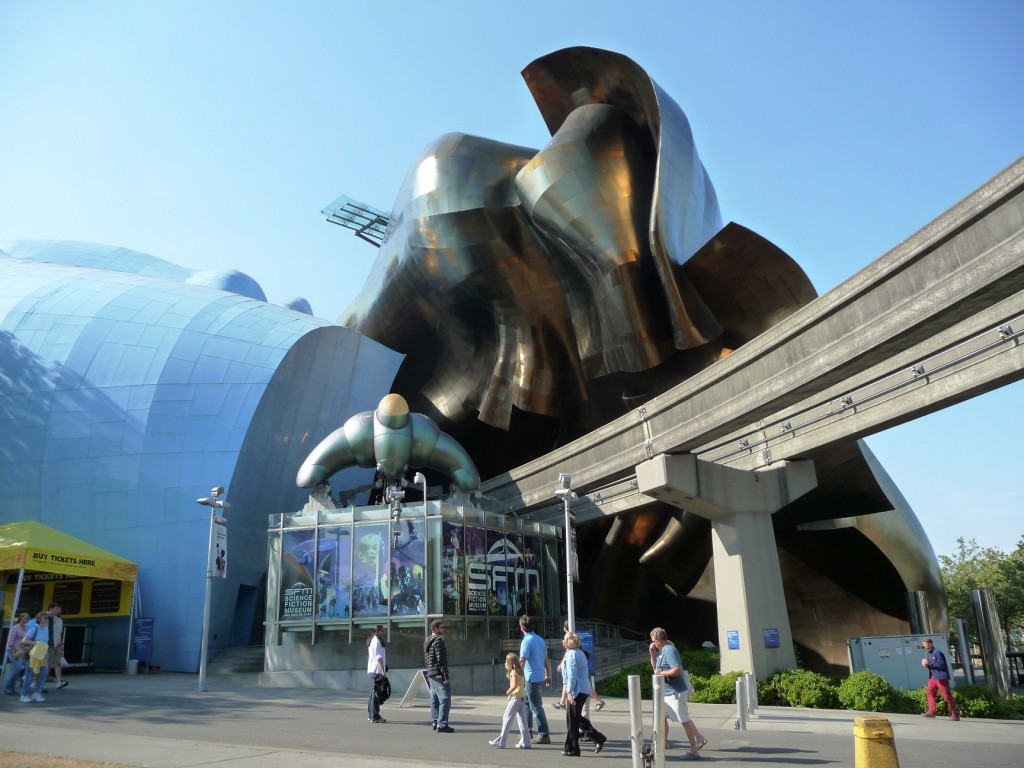 It was a long walk to REI. Good warm up for the upcoming hikes. This particular REI was the biggest and most impressive I have ever seen. It even had a outdoor mountain bike test trail. Despite the thousands of items inside the store, they didn't have the map I was looking for in stock, but they did tell me that a map store by Pike Place Market had it in stock.
Back at the hostel, I run into Ann again and we had a long pleasant chat until midnight or so. She was trying to stay up late to fight jet lag. My two other roommates turned out to be brothers from Alamaba. Probably two of the nicest and most courteous guys I've ever met.
I didn't sleep well that night. Tossed and turned a lot. I got up in time to have breakfast with my roommates. I went to the map store and got the map I need before heading to the Greyhound Terminal to catch the Dungeness Line bus to Port Angeles. I was very lucky because I had not made a reservation and there was only two seats left on the bus.
Next entry: Port Angeles, Washington
Part of the Pacific Northwest Trip Journal