7/7/09 Update: Check out my updated packing list.
11/21/09 Update: Also check out my JMT journal.

I'm been reading a lot of about this trail and it looks like an epic 21-day journey. It starts at Happy Isles in Yosemite and ends Whitney Portal right underneath Mount Whitney.

My plan is to do this in the Summer of 2009, so I got about 1 year to plan and prepare for it (a very exciting part of any journey). My previous backpack (including tent, sleeping bag/mat, stove, etc) was stolen after the Machu Picchu trek in Peru so I'll need to require all those items.
I went to the REI Annual Sale last week and got me the Big Agnes Seedhouse SL 1-person tent.
It's a little bit expensive but it is the biggest and lightest tent they had in the store. On top of that I like that all the upper section is made of mesh material which gives you an amazing 360 degree view of the surroundings. I think it might even be able to fit 2 people into, although not very comfortably.
The idea was to slowly buy all the remaining items leading up to next years trip. But once I set up the tent in my living room, I figured that I don't need to wait until the John Muir Trail to go camping. I can go to many weekend camping trips between now and then. I went ahead and bought online the Alps Mountaineering Clearwater MX +20 sleeping bag online and can't wait for it to arrive.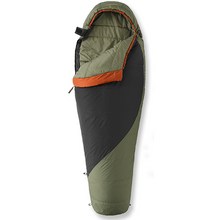 I still need a stove and sleeping mat before I can go camping.