During the new moon weekend of August, which also coincided with the annual Perseid Meteor Shower, Phillip, a few other friends, and I made a trip to Ancient Bristlecone Pine Forest in the Eastern Sierra Nevada. Away from civilization's lights, this was a perfect vantage point to see both the Milky Way and the meteor shower.
We left early in the morning on Friday and stopped at Blackbird Airpark in Palmdale on the way to our final destination. When we got to the Grandview Campground in Ancient Bristlecone Pine Forest, we were lucky enough to grab the last spot available. Apparently many people had the same plan as us.
Later that night, when the sunlight had completely left us, we went to the Schulman Grove Visitor's Center to do the 1-mile Discovery Trail. We hiked in the dark with headlamps, looking for Bristlecone Pine trees to serve as foreground for our pictures.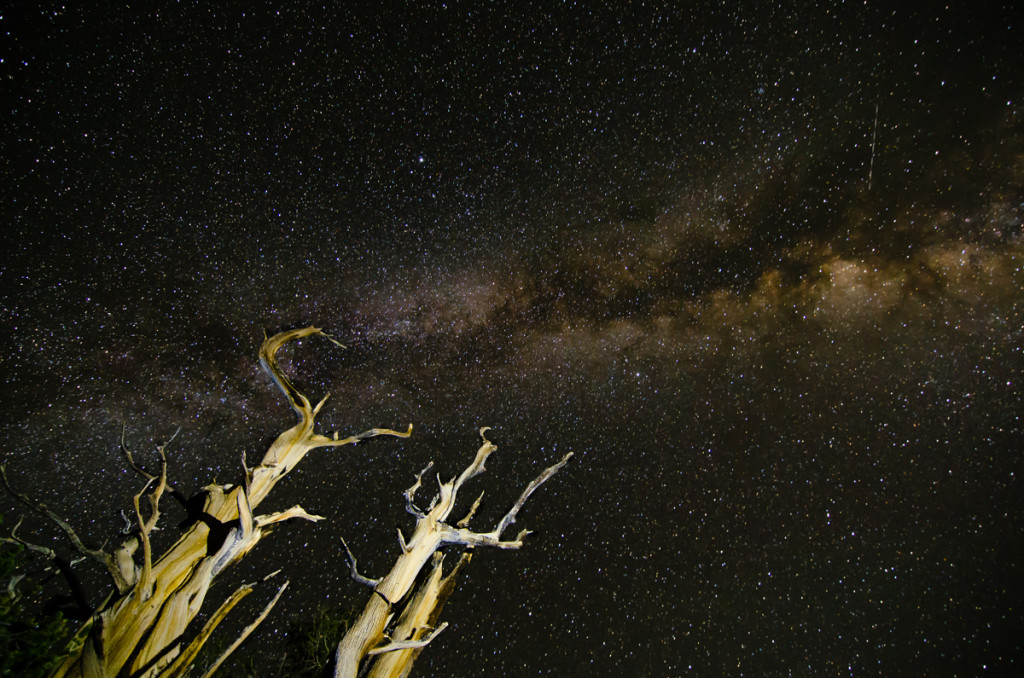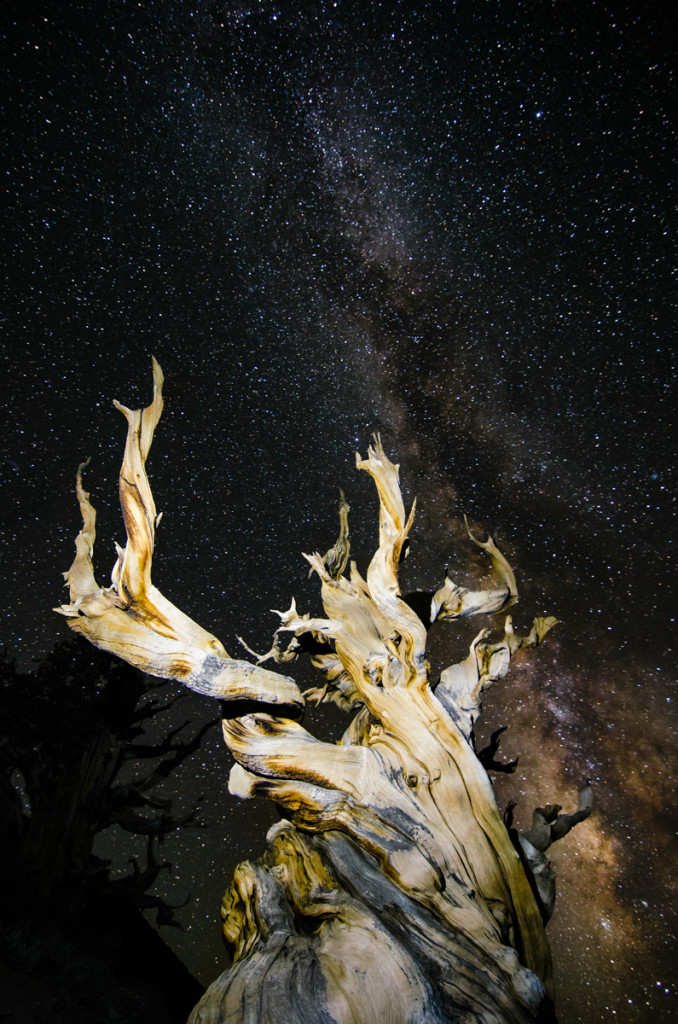 For the photography geeks, the pictures were taken with a borrowed Tokina 11-16mm f/2.8 lens, at 30-second shutter speed and ISO-3200. I liked this lens so much that a few weeks after this trip I upgraded my Sigma 10-20mm with this lens when it went on sale.
Back at the campsite, we laid out our sleeping pads out in the open, and enjoyed the meteor shower in our sleeping bags. Many of us would end up sleeping outside for the whole weekend since the temperature at night was tolerable. On average, we saw about 1 meteor per every minute or two, but sometimes we would go many minutes without seeing one.
The next morning we headed to the ghost town of Bodie, and later on we drove by Mono, Grant, and June Lakes.
When the sun went down, it was time again to look up and enjoy the sky. With my camera set up on a tripod, and programmed to take a picture every 30 seconds, I ended up taking hundreds of shots for a time lapse video that I haven't had a chance to put together yet. While reviewing these images, I found a few interesting ones.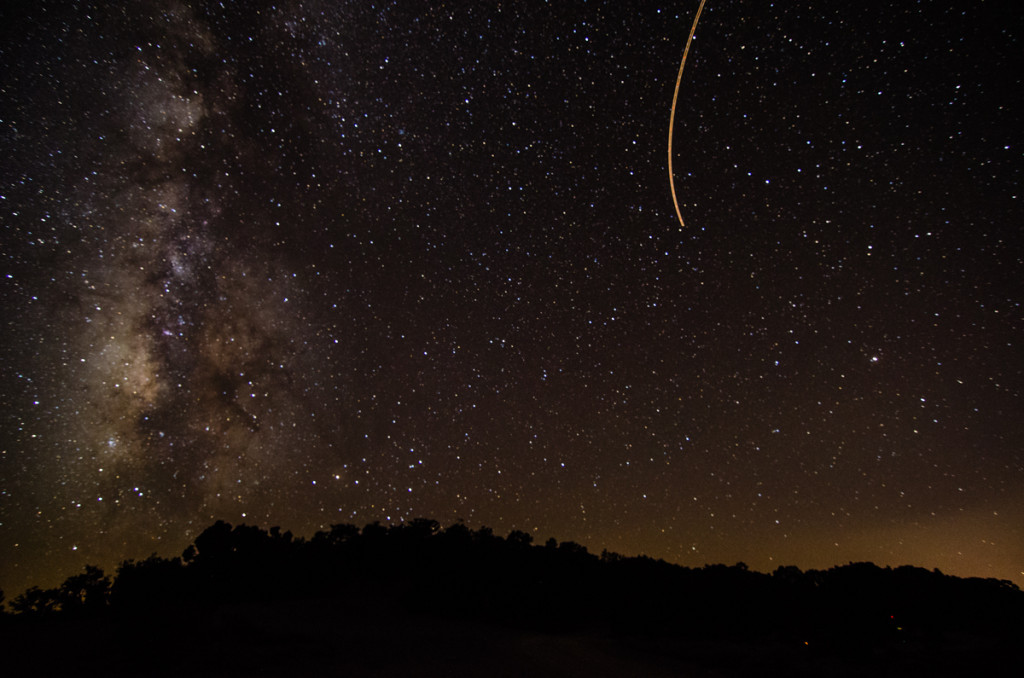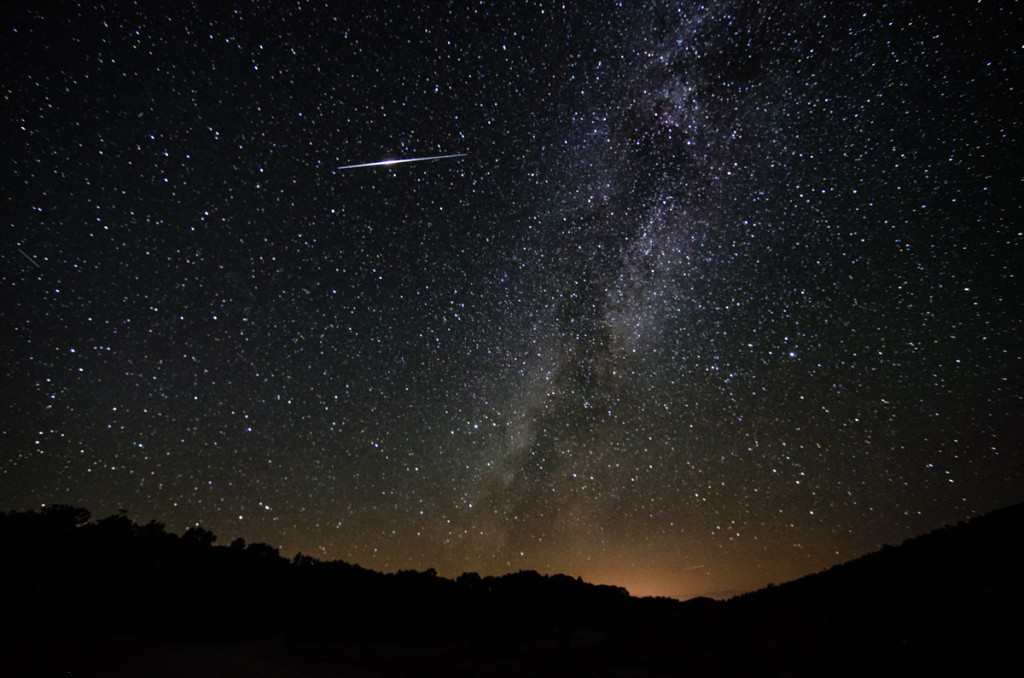 I'm very glad that I had this chance to enjoy the meteor shower and take pictures of the milky way. Thanks to the guidance of Phillip, I was able to take the type of pictures that have always fascinated me when I saw them online elsewhere in the past.