Previous entry: Day 5 – Camper Bay to Thrasher Cove
Journal entry for August 17, 2010
Approximate distance hiked: 5 miles, 8 km
Woke up a little bit after 8am. Monika & Marie were already up, and most campers had already packed up and left. We said good bye to Kirk, who left before us. There is an impressive set of ladders right behind the beach.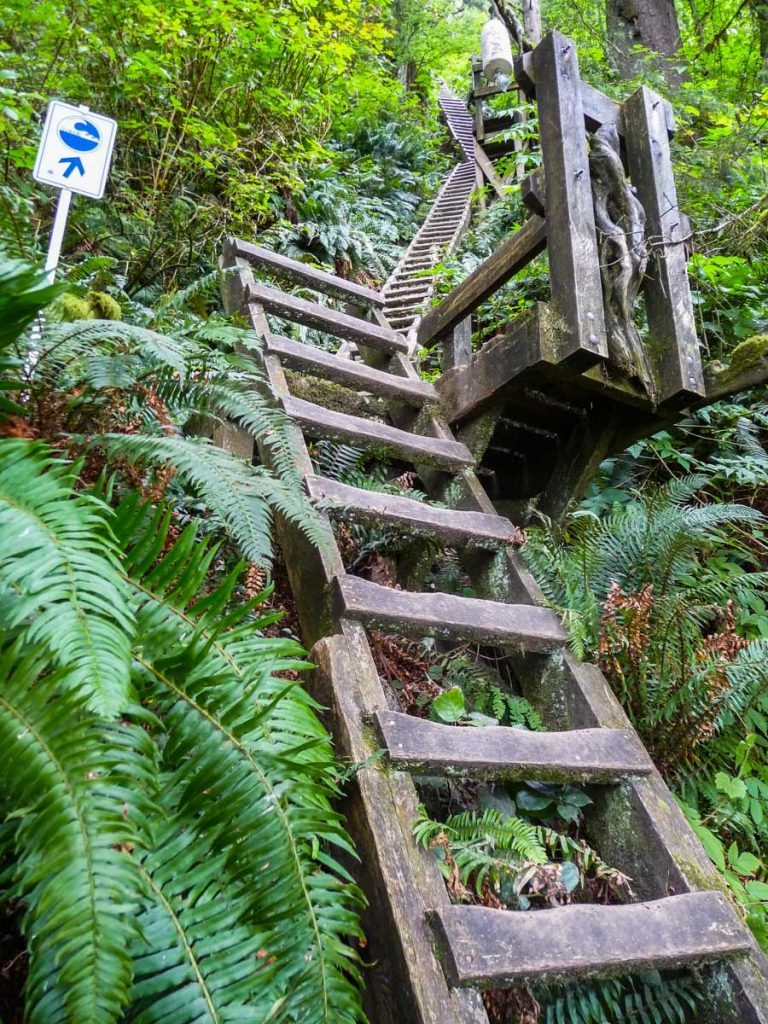 The ladders are followed by a steep set of switchbacks. It's mostly uphill until around km 73. The trail then flattens out, with a few hills mixed in. Lots of forest with large tree roots. Muddy in some areas but mostly dry. The last 2 km seemed to take forever. Marie was a little grouchy, I think she had gotten tired of the weight of her backpack.
We arrived at km 75, the end of the trail, at 1:10pm.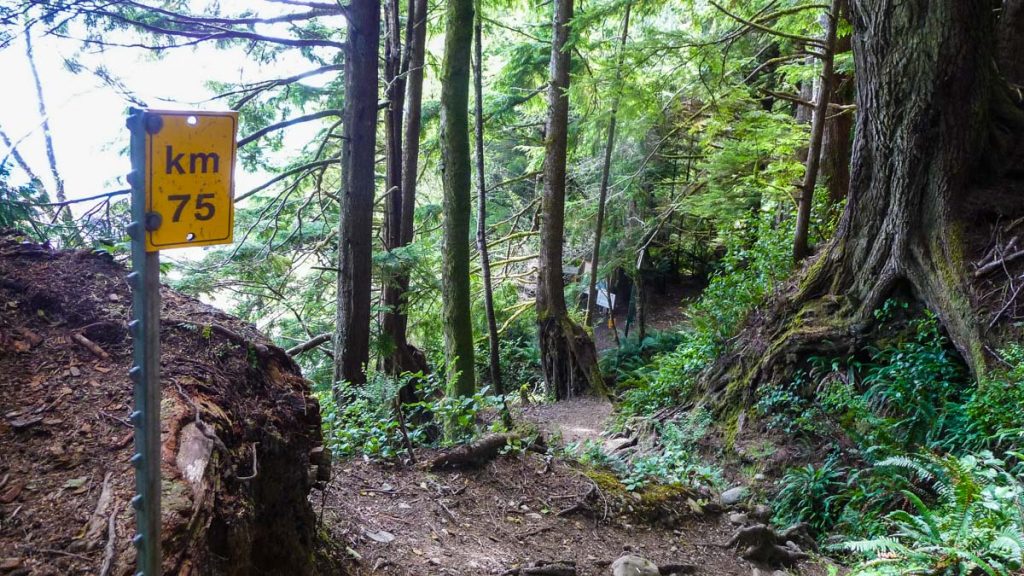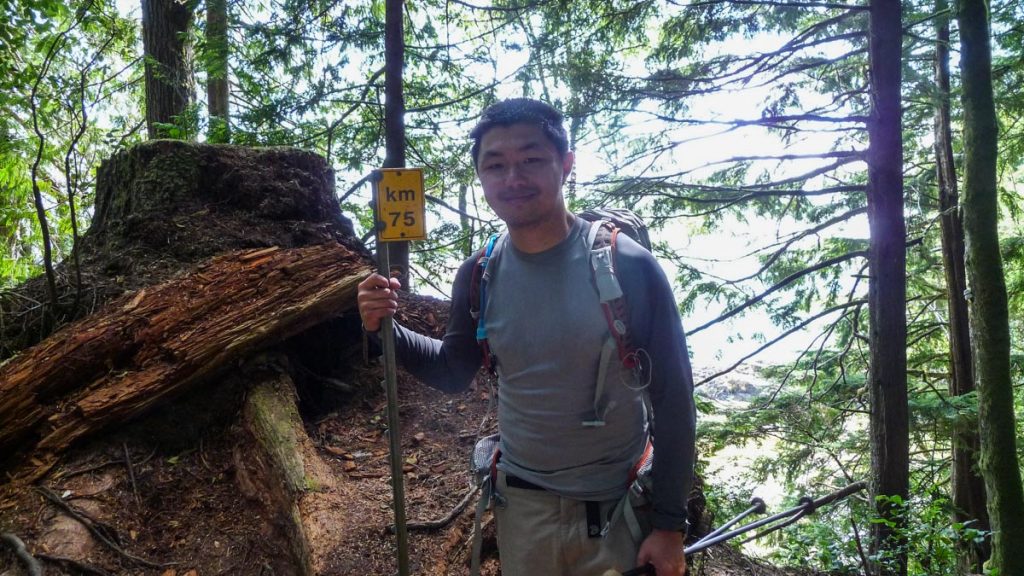 We laid down for a few minutes, waiting for the ferry to pick us up. The road back to civilization is on the other side of Gordon River, which can only be crossed by ferry. By the way, the fee for the two ferries on the trail were already included in the price of the WCT permit.
Since I had finished the hike one day early, I could have stayed until 4:30pm to see if the West Coast Trail Express bus had a free spot for me. But since the girls had a car and were driving to Vancouver that day, they were nice enough to offer to drop me off at Victoria.
Once back in Victoria, I checked back into the the same hostel I had stayed before the hike. I did not want to spend any more time in that town though. I had already spent 2 days there before the hike, and I still had two more days to go until my flight. I had a couple of friends from Argentina who were visiting the United States at the time. They were going to stay with me in California once I flew back from Canada, but they were in Las Vegas at that moment. I decided to change my plane ticket and fly there the next morning. It was a huge contrast to go from camping at Thrasher Cove one day, to the totally artificial and decadent world that is Las Vegas the next day.
In conclusion, I had a lot of fun hiking the West Coast Trail. The first two days were a little underwhelming, but the last four days were very enjoyable. I certainly spoiled it a little bit by doing the Lake Ozette to Shi Shi Beach Hike the previous week. Even though the Shi Shi Beach hike doesn't have the amazing WCT ladders and bridges, the landscapes are very similar to each other.
I also found the hike much easier than I anticipated, especially after watching this TV report during my planning stages. I'm sure that having six sunny days helped a lot on the difficulty level. I almost feel I didn't get the full WCT experience since I didn't get any rain. Monika and Marie's struggles with their heavy backpacks despite being excellent athletes makes me believe that my light load was also a big factor. After spending over a month of total decadence in Argentina before the hike, I started it in pretty bad physical shape. But the only day in which I felt really tired was Day 3 after a 21 km day. Lastly, I wished the trail was longer, maybe twice as long. When it ended, I wasn't even missing civilization that much, like it did towards the end of the John Muir Trail.
Part of the West Coast Trail Journal and Pacific Northwest Trip Journal