Journal entry for August 25-28, 2017
It took us five hours to drive from the suburbs of Portland, Oregon to Hoh Rain Forest in Olympic National Park. I was excited to return to Olympic after seven years. Back then during my first visit, I only had time to visit Lake Ozette and Shi Shi Beach. This time though, we would spend three nights and explore other parts of the park as well.
The road into the park was a bit boring until the entrance to the rain forest. All of the sudden everything became very lush and green. We arrived at Hoh Campground at 2:30 pm and were able to snatch a nice campsite ($20/night). The campground has three loops, and there were still 15 empty sites available. They sold great $5 firewood bundles. The wood came in different sizes for easy fire starting.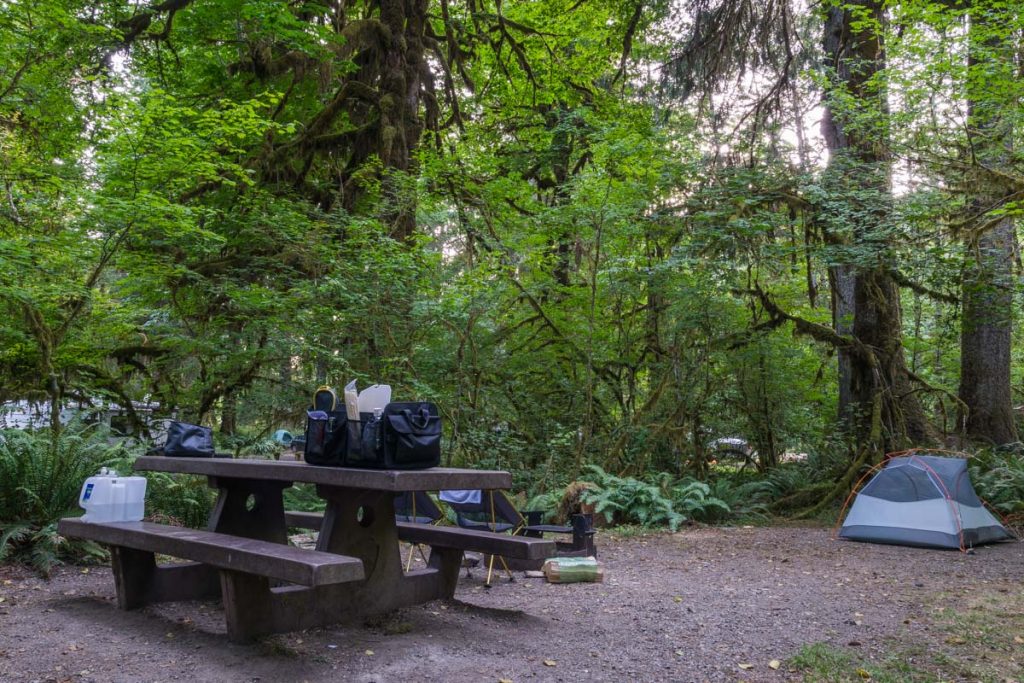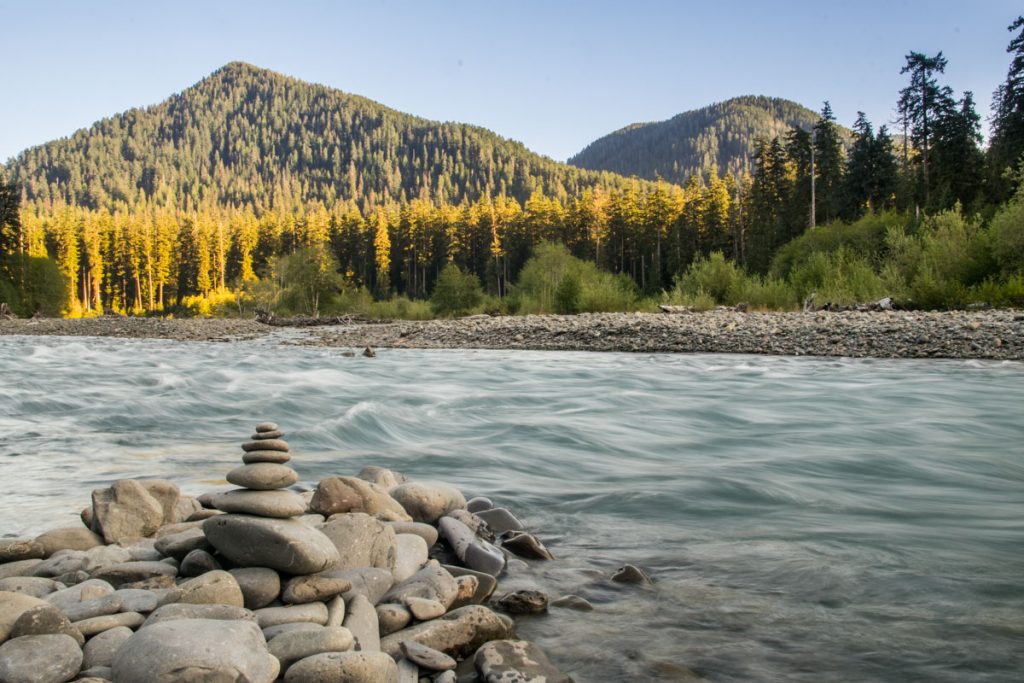 I headed to the nearby Visitor Center to get a wilderness camping permit ($6) for Shi Shi Beach for the following day. We then did a short hike through the Hall of Mosses. I had seen gorgeous pictures of this place before, and wasn't disappointed seeing it in person. It was around 6pm, the lighting was great, with very few people on the trail.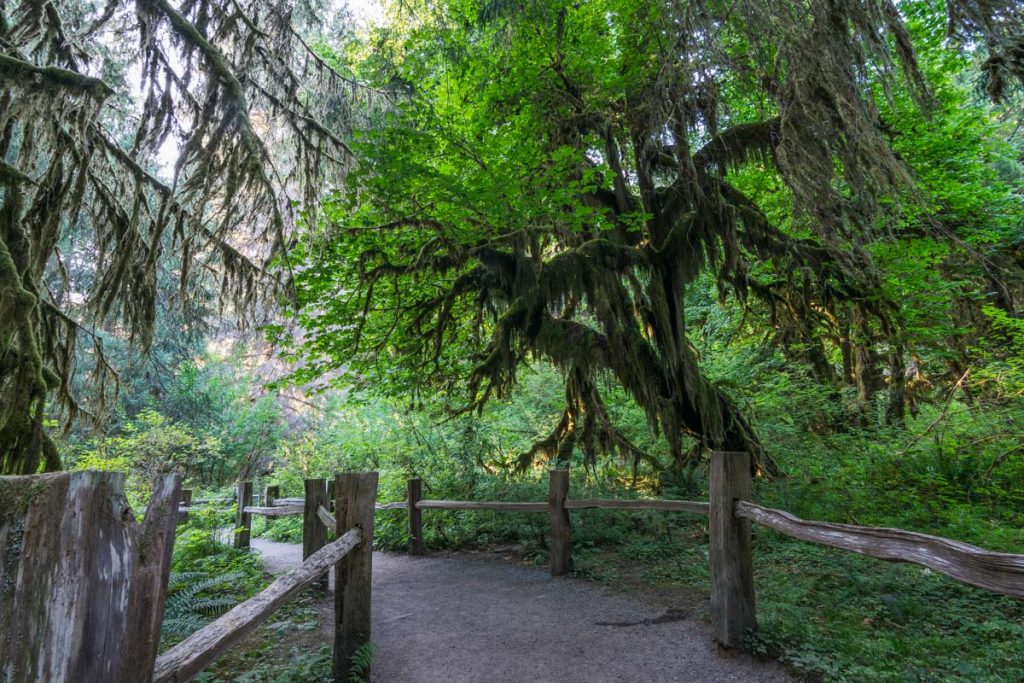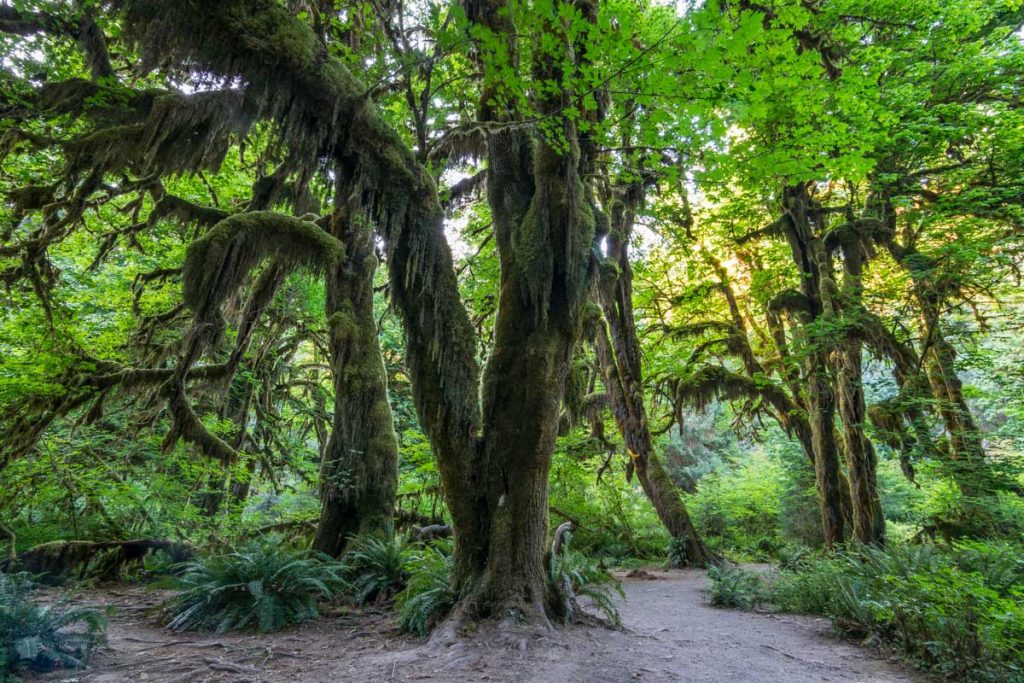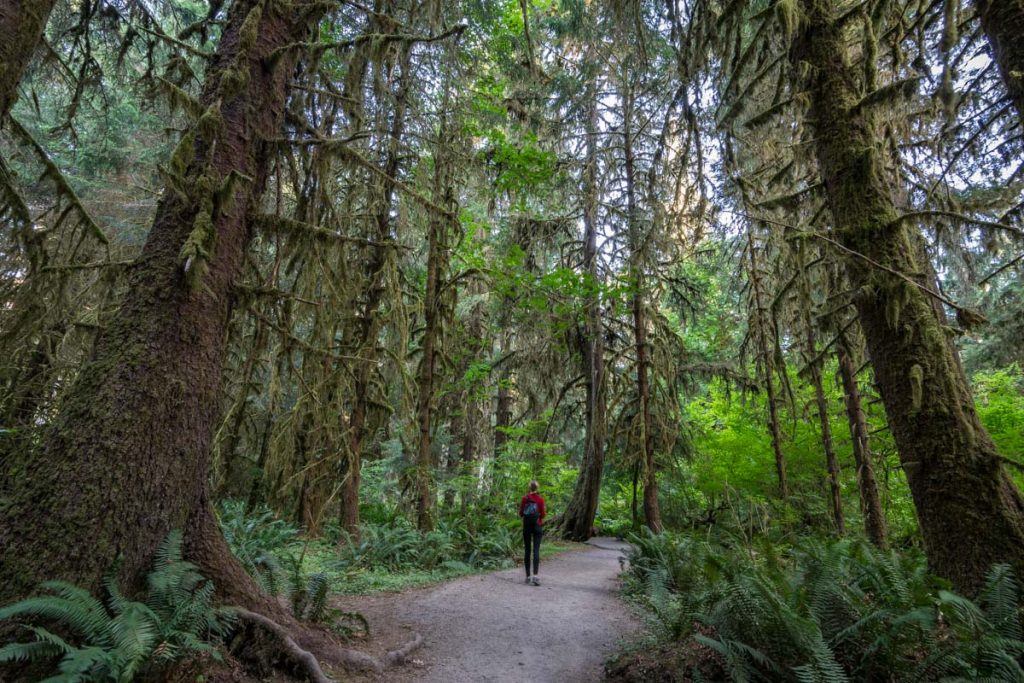 We left Hoh Campground late next morning and started heading towards Shi Shi Beach. On the way there we stopped at the La Push area and did a short hike to Second Beach, which was very crowded.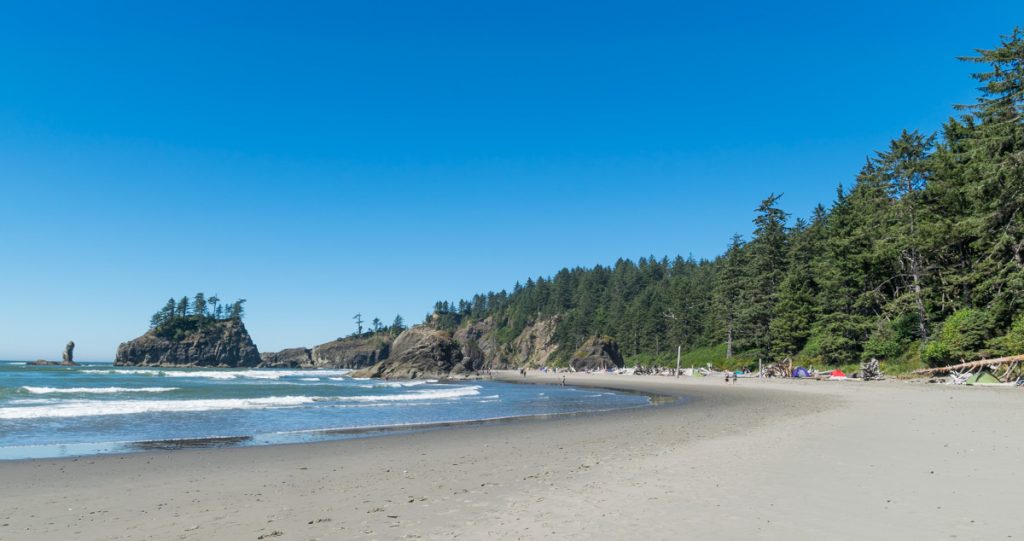 We stopped at the town of Forks to cook lunch next to a park. Jenni cooked some extra food to put into ziplock bags for dinner so we wouldn't have to cook (and lug cooking gear) while camping at the beach later that night.
Next up was Neah Bay inside the Makah Tribe Reservation to get a recreation permit ($10). You need both this and the wilderness permit we got the previous day to camp at Shi Shi Beach. The drive through this area is beautiful, going by the coast and through dense green forests.
We parked the car at the trailhead and started the hike towards Shi Shi Beach. It was getting a bit late and I worried that it would be dark by the time we set up camp. Some sections of 4-mile trail were muddy, and we had to use short detours to go around.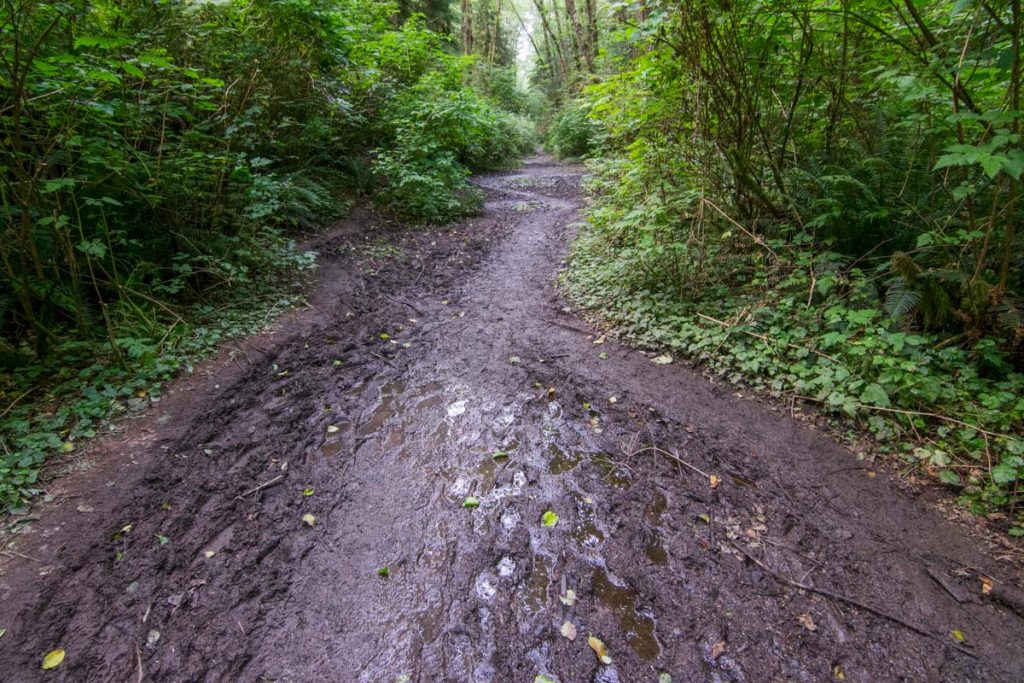 Being a Saturday night, the beach was crowded with lots of tents. We had to walk south for a long while before we were able find a semi-secluded place. With so many people camping there, it was also very hard to find driftwood for our campfire. We were only able to find a few pieces so our fire didn't last very long. We finished setting up our tent just as the sun was going down.
Shi Shi Beach was as beautiful and magical as I remembered it, especially during sunset.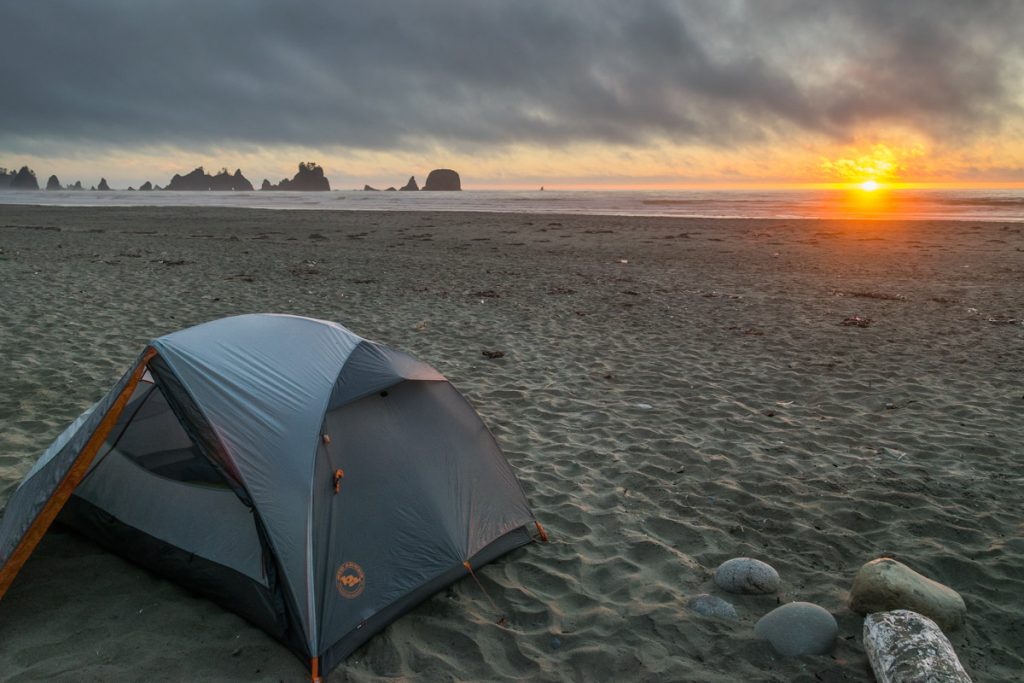 While a bit cold, it was very nice to sleep by the ocean. I slept without my usual earplugs so I could enjoy the sound of the waves.
We woke up to a lot of fog in the morning.

The outside of our tent was soaked with moisture. Before leaving, we wanted to check out the tide pools at Point of The Arches. With low tide at 10:40am, so we had plenty of time to spread out and dry our tent. After a couple of hours, the strong sun had burnt up all the fog.
Unlike last time, there were not a lot of starfish around the tide pools.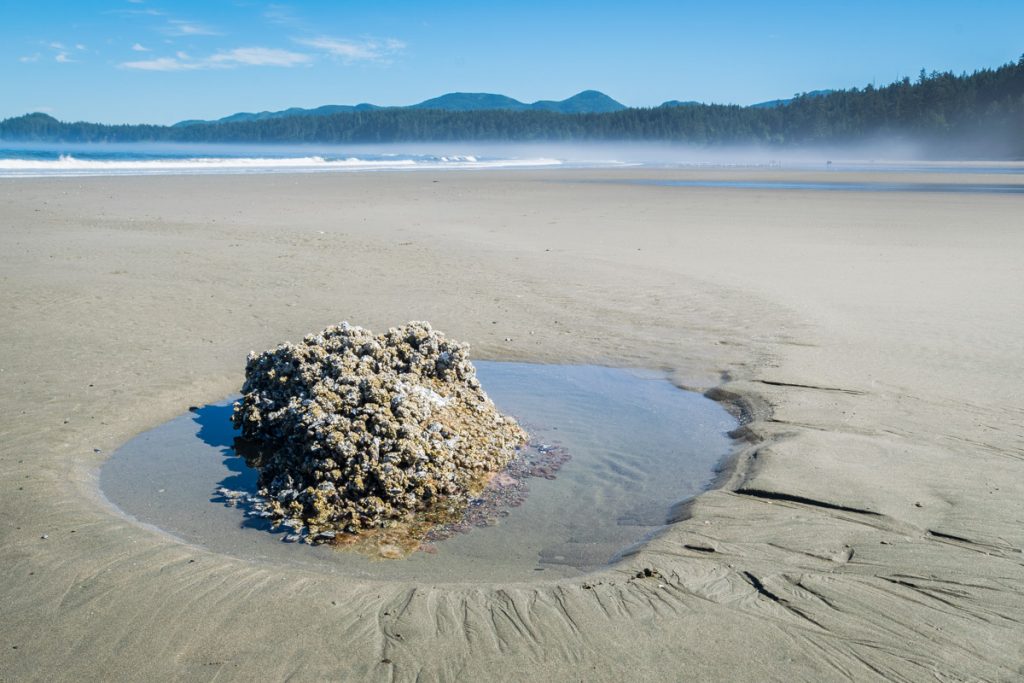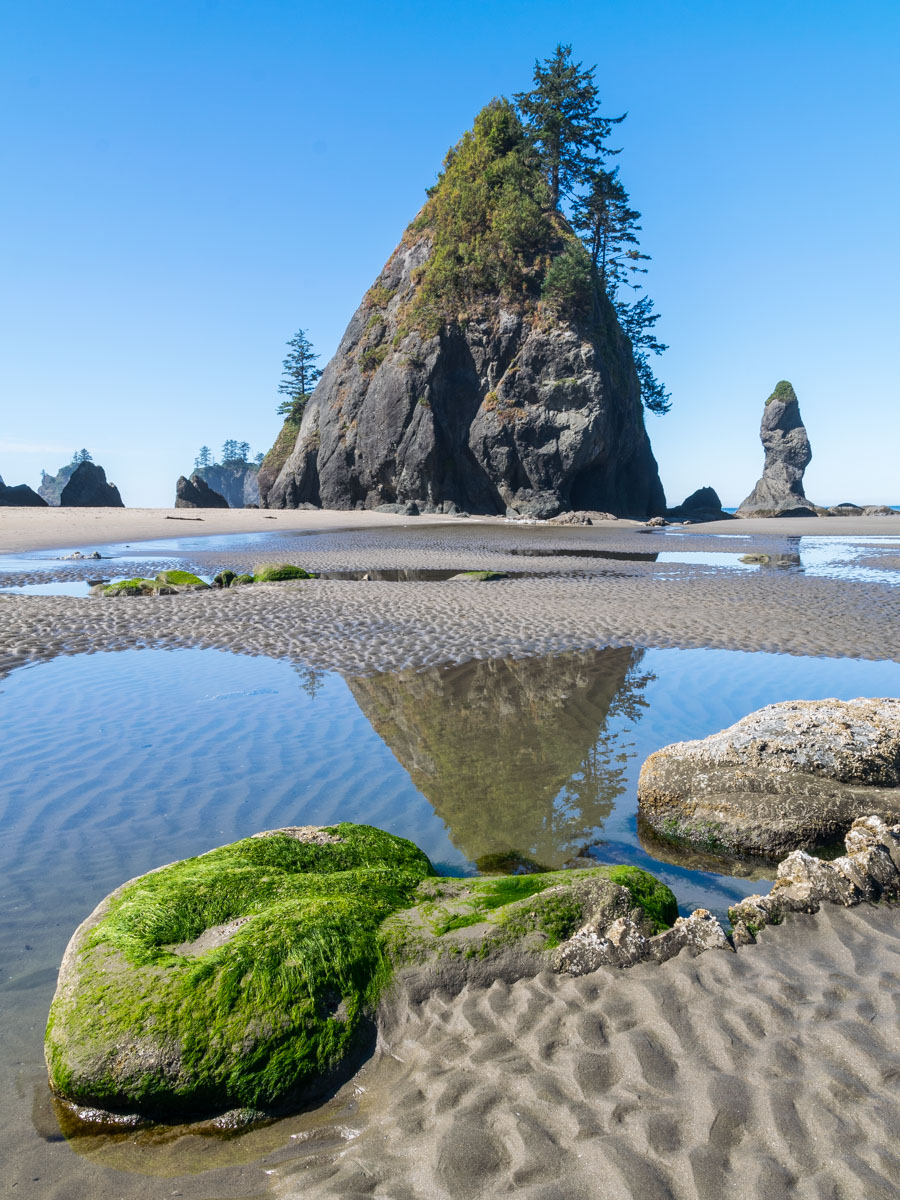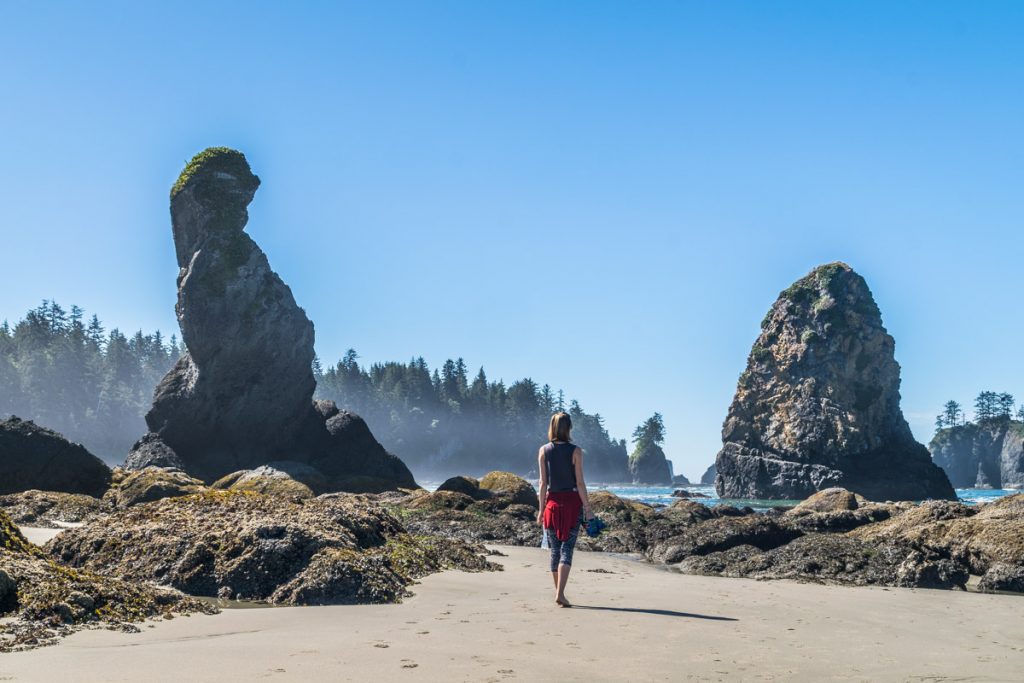 After packing up and hiking back to the trailhead, we drove 1 1/2 hours to Sul Doc. Even though the sign at the entrance said that Sul Doc Campground was full, we were able to find a few walk-in sites ($20/night). The one we picked was beautiful, surrounded by moss-covered trees.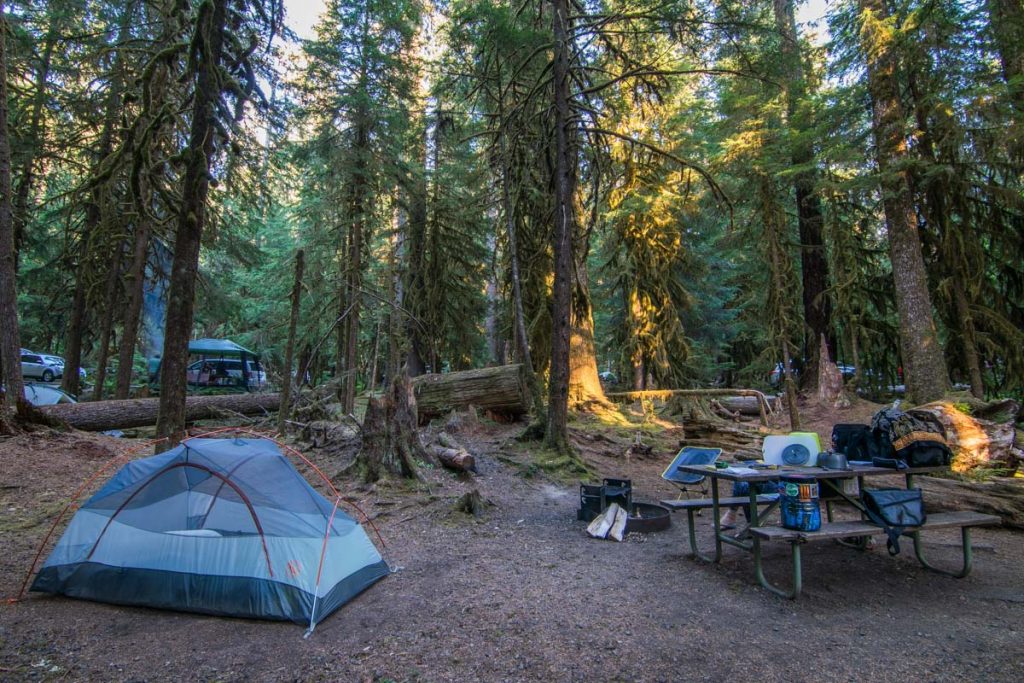 The temperature was so pleasant at night that we slept without the rain fly on the tent.
We woke up early to do the short hike to beautiful Sol Duc Falls.
Our last stop on the way out of the park was Hurricane Ridge. On the way there we drove by Lake Crescent, which made me remember of 2010 when I hitchhiked in this area. The fisherman who gave me a ride was kind enough show me the lake and a nearby waterfall. I wondered if he still lived here.
Hurricane Ridge had beautiful views of Mount Olympia and the surrounding mountains. I had no idea that the center of the park was so mountainous. I was feeling kind of lazy but Jenni pushed me to do a hike to a look out area. I was glad we did when I saw the views up there.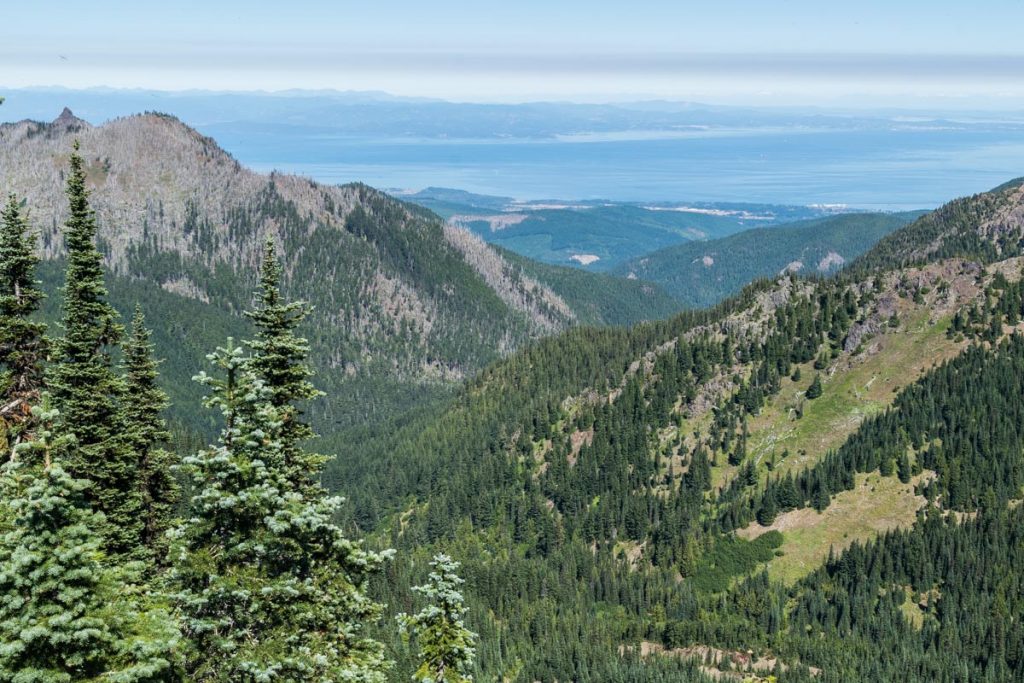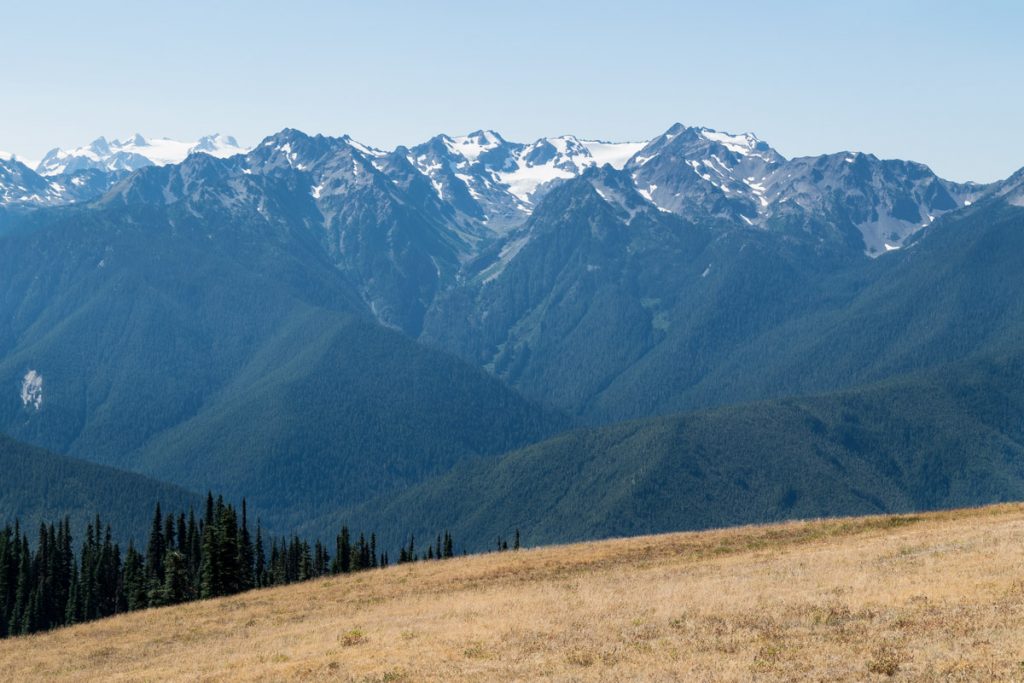 We then left the park and drove south to the town of Olympia, where we spent the night. I felt a bit tired from our super fast pace of travel. It was very exciting but I felt we had almost no time to unwind. Olympia is a descent sized town with all the shops we needed to re-stock and do laundry. It was an action-packed three days in Olympic National Park. I really enjoyed the variety in nature, from the rain forest to the beach to the lakes and the mountains.