Journal entry for August 10, 2017
Despite trying for weeks we couldn't get a reservation to any of the campgrounds inside Yosemite National Park. Pretty much every camping spot for the summer gets snatched up months in advance. There was always the option of the first-come-first-serve Camp 4, but you need to be there very early at around 5-6am to secure a site in the middle of the summer. Since we were staying in Fresno, getting up at 3am to drive to Yosemite didn't sound very appealing. In the end, we decided to just do it as a day trip from Fresno. If we still had energy at the end of the road trip after two months, we could always go back to Yosemite in early October. It'd be less busy then.
We stopped at the Yosemite Mountain Sugar Pine Railroad, right before the southern entrance of the park. The trains were not running at the time, but they seemed like they would be fun to ride.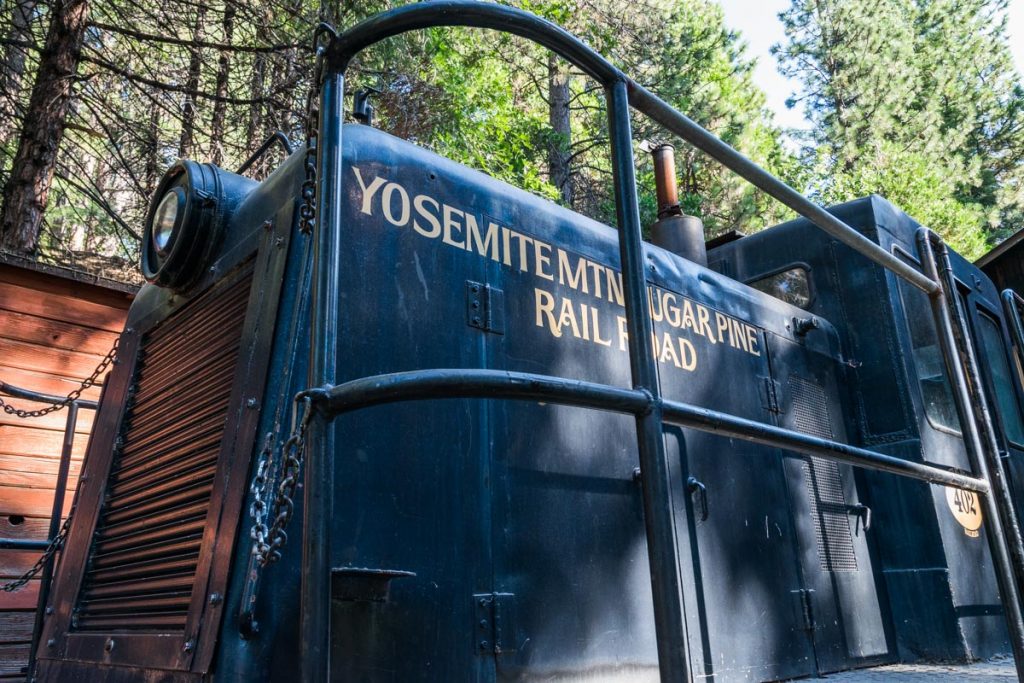 To me, the view coming out of Wawona Tunnel (when coming in from the south) is one of the best views in the world. I had seen it a few times before and was always in awe each time. Unfortunately on this day there was so much haze in the air that we couldn't see anything; neither El Capitan nor Half Dome, and none of the waterfalls. A park ranger told us that the smoke was coming from a nearby fire.
Yosemite was as busy as I had ever seen it. Most parking lots were packed full. We got lucky to stumble into the lot opposite Camp 4, which had free spots. We heard of people driving around for three hours looking for parking. The shuttles were very crowded as well. Still, we tried to see as much as we could in the few hours we had.
First up was Yosemite Falls, which I had never visited before.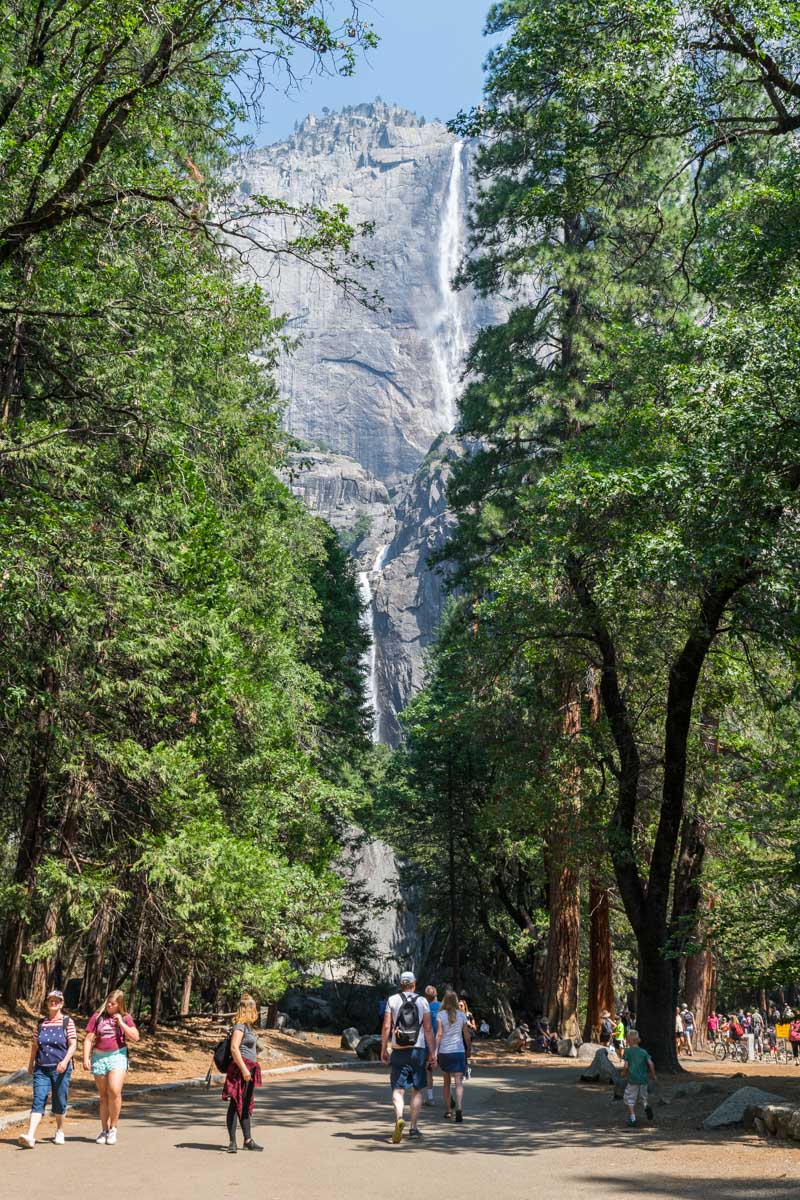 We then took the shuttle to Happy Isles to hike up to Mist Falls and Nevada Falls through the Mist Trail. This is also the beginning of the John Muir Trail. Every time I come back here I have fond memories of the day in 2009 when I started my 23-day hike. I took the same shuttle as nine years ago to reach the trailhead, and now I was hiking again the first few miles of the trail. We even had a classic lunch I used to have on the JMT: tortilla wraps with Trader Joe's salami and Gouda cheese.
There was still a decent amount of water flowing at Mist Falls and Nevada Falls. I felt fine on the hike considering that I hadn't exercised much in the past few months. On the way down we took the John Muir Trail instead of backtracking on the Mist Trail.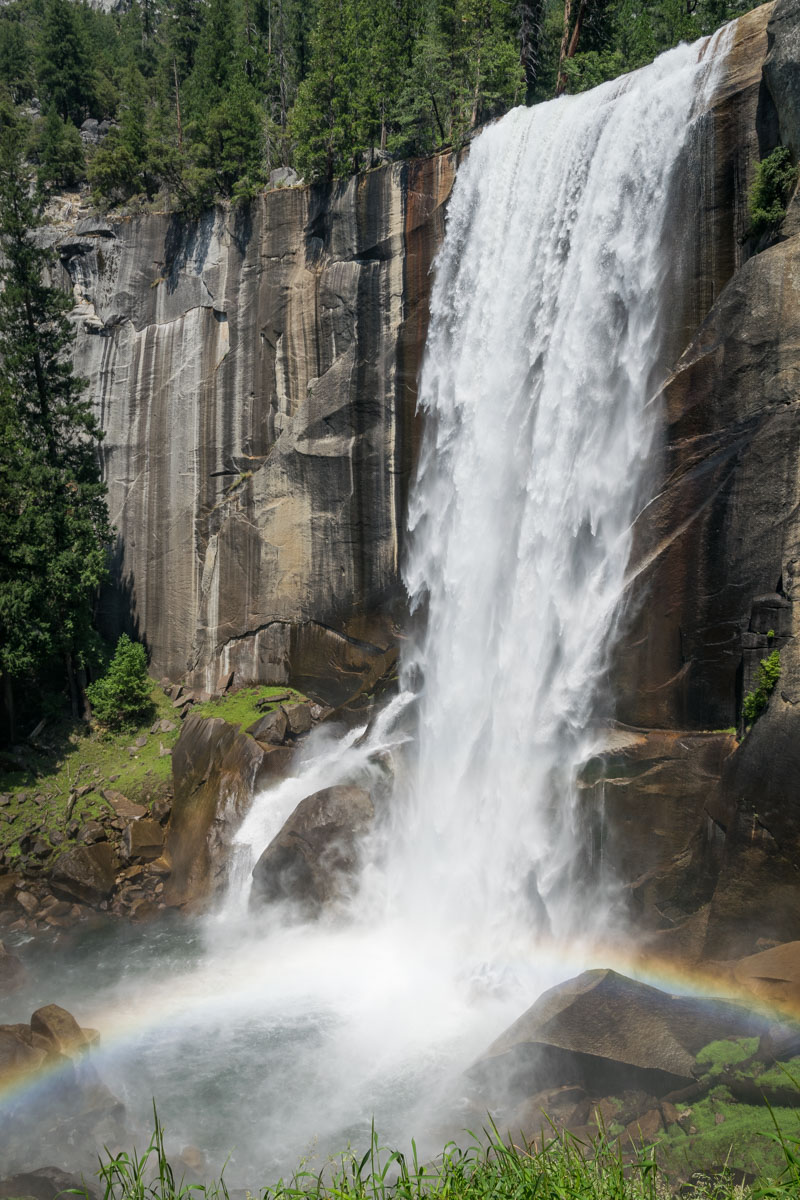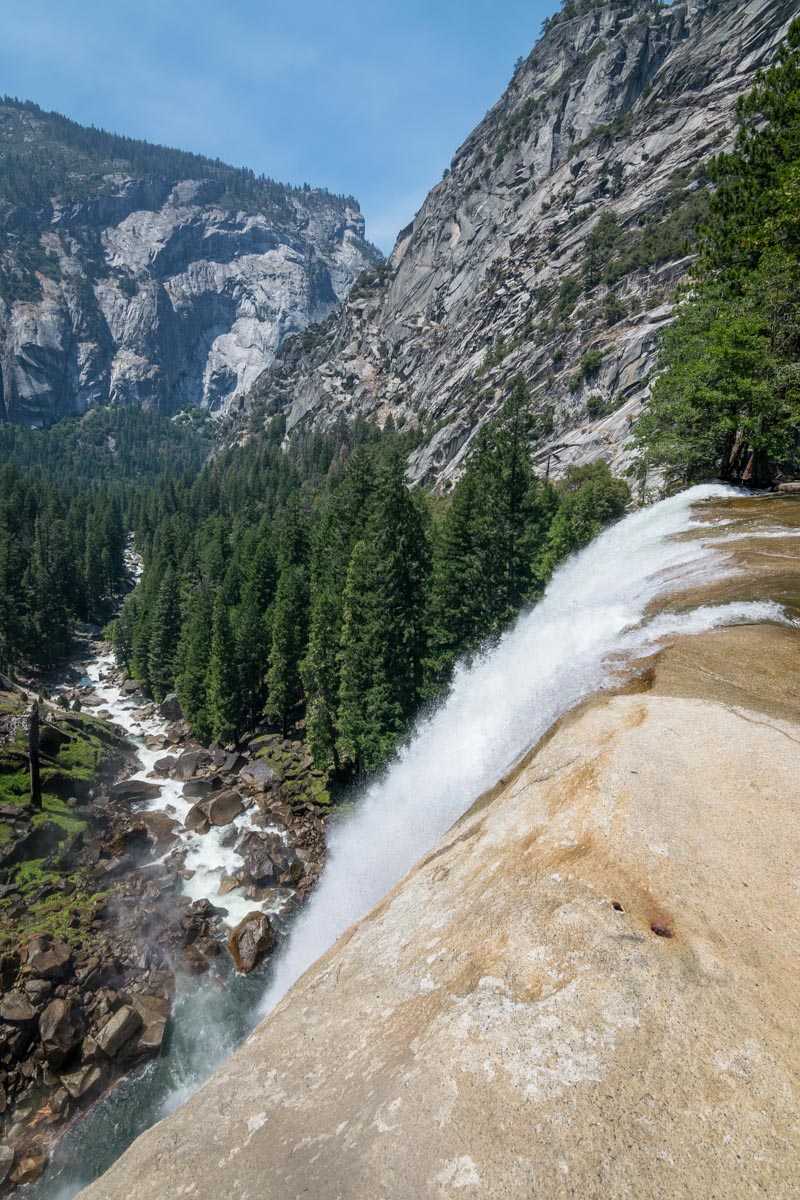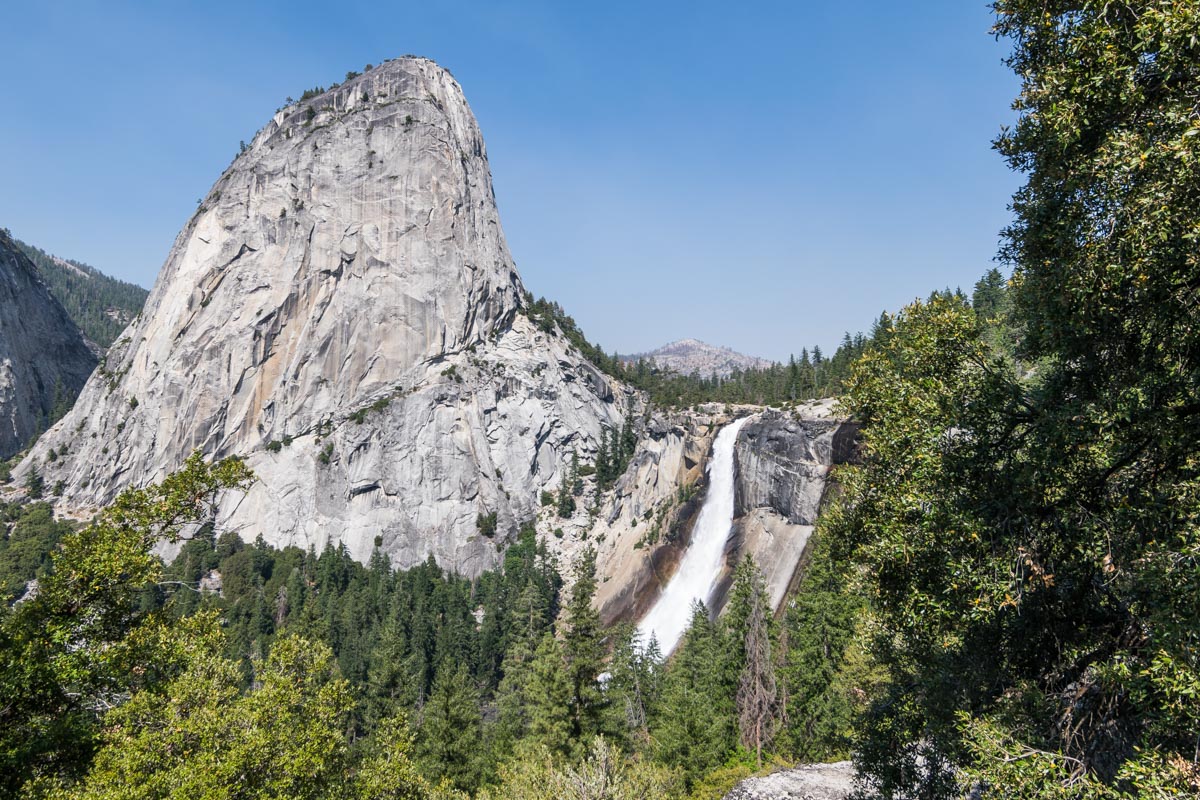 We returned to our car and tried to rush to Glacier Point for sunset, but we got there five minutes too late. The views (especially of Half Dome) were still beautiful.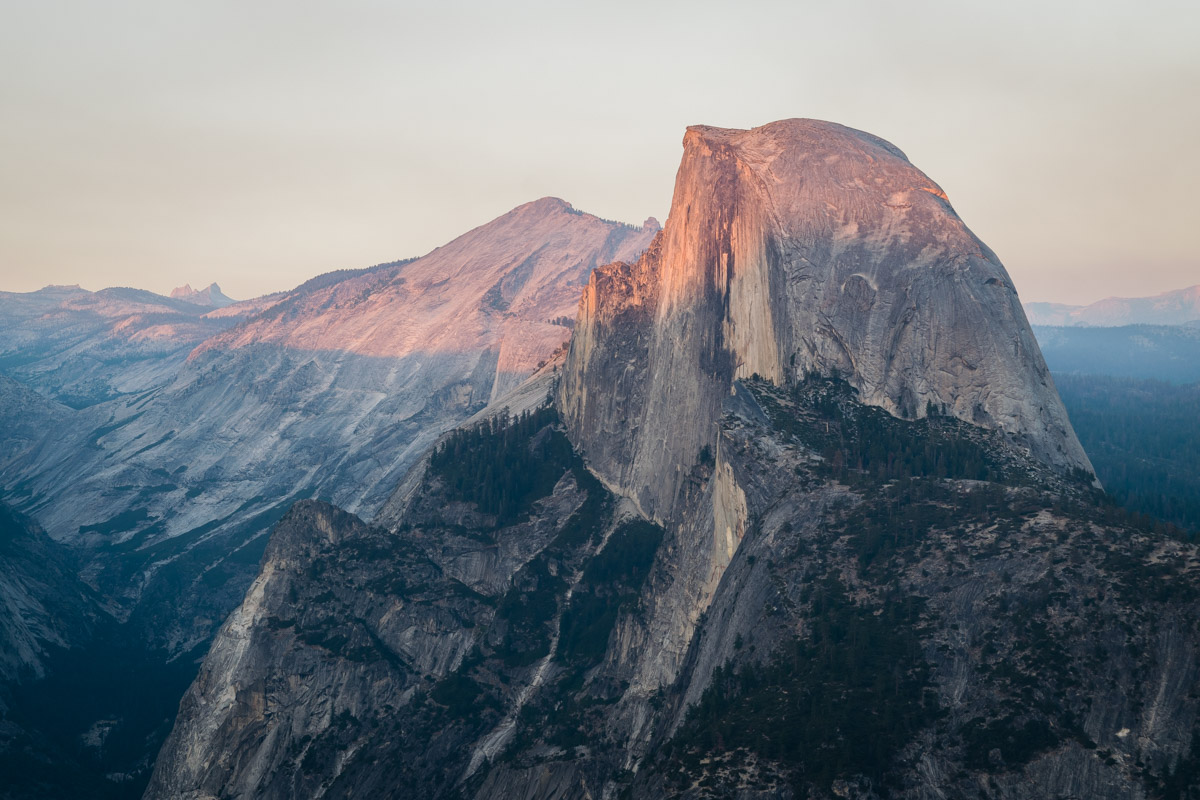 As it got dark, we started our long drive back to Fresno, exhausted after a very long day.