Ever since growing up in Buenos Aires and riding it's subte (subway), I have been fascinated with trains. I love taking a train and see how people live their lives in other regions of the world, going from large cities to rural areas, carving it's way between mountains and over rivers.
I think of the Trans-Siberian Railway as the ultimate train ride. At 9,259 km (5,753 miles), it is the longest railway in the world going from Moscow to Vladivostok. Although I might be more inclined to do the Trans-Mongolian Line, which branches off at the Russian city of Ulan-Ule (about 2/3 of the way from Moscow to Vladivostok), and goes through Mongolia before arriving at Beijing, China.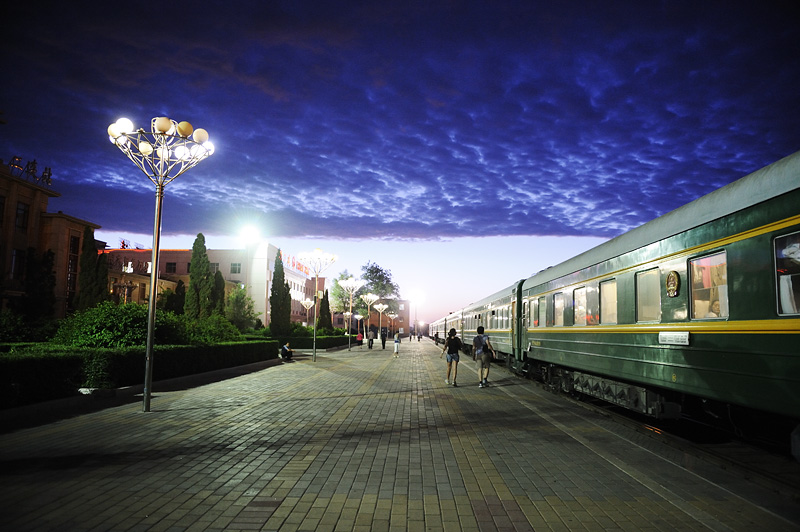 Whatever route or direction is taken, there are 2 ways to do this journey. One is to just hop on the train and stay on the it until the final destination, which takes about a week. Another way is to get off the train and stay a few days at some of the cities along the way. Both ways has its appeals.
A week-long uninterrupted train ride would be great at getting to really know some of the people on it. I would assume that after so many days together, you would become pretty good friends with a good number of them. Also the idea of doing the whole route without stopping appears to be more "epic" than one that has been broken down into pieces.
On the other hand, it would be a shame to travel through so many miles without stopping at a single site or city along the way. What good is it have visited Mongolia when it was only from the inside of a train car? With no time constraint, I think I'm more inclined to make many stops along the way. Maybe when I get older I'll get another chance to relive the journey uninterrupted and all in one seating.
Interesting Trans-Siberian Railway Links
Moscow-Vladivostok: virtual journey on Google Maps – View the entire journey from a passenger seat through YouTube videos, while tracking your current location on Google Maps.
Seat61.com – Lots of practical information and pictures.
Josh Gerritsen's Trans Siberian Railway Trip – Great account of the trip with amazing photographs.