With just 1 month to go before departure day, I have made a lot of purchases recently for the trip. The most expensive one was a Sony VAIO Pro 13 ultrabook. I never thought I would travel with a laptop, but for such a long trip, it sure would be nice to have one for photo editing, web browsing, movie watching, online backup of photos, etc. The one I got is the lightest 13″ ultrabook at only 2.3 lbs (1 kg). I got it a week ago and so far I'm happy with it. I also got two 2TB Western Digital My Passport Ultra hard drives for storing pictures and stuff (1 for redundancy backup).
Another big item was the Sea To Summit The Specialist Solo tent. I intend the carry the tent for the 8 months I'll be in South America, and then 3 months in New Zealand. After that, the plan is to ship it back home. It weighs in at a ridiculously low 22 oz (625g) including the 2 poles to set it up. Even though I'm bringing hiking poles, they are of fixed length so I needed a tent that didn't need hiking poles for set up. The Specialist Solo comes with it's own poles. Equally important is that it packs down very small in order to fit into my 40 Liter REI Vagabond backpack.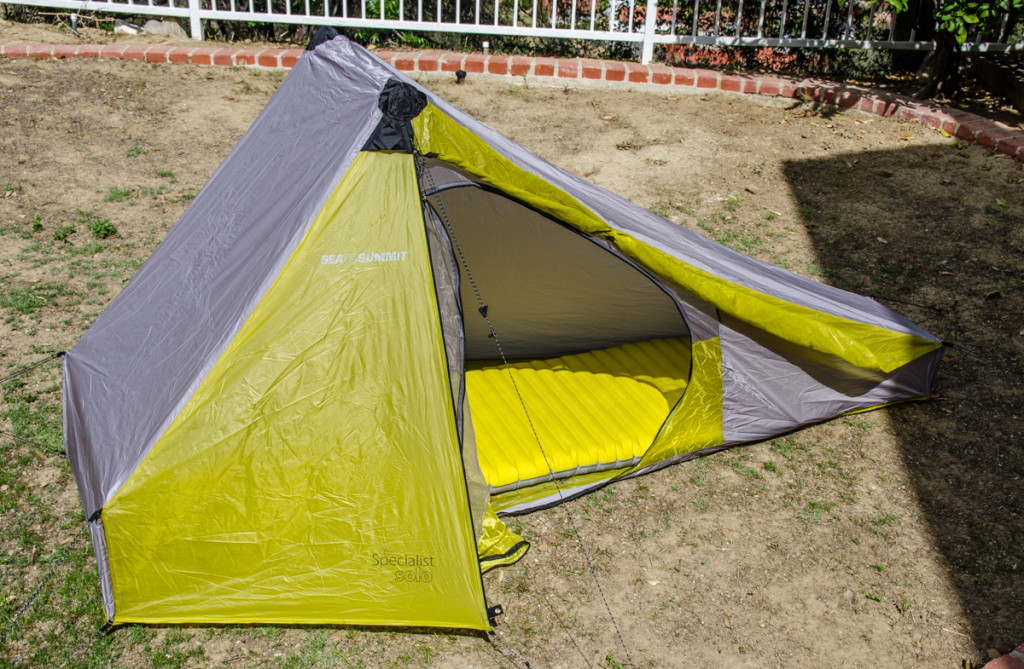 In the picture below you can see the vestibule section.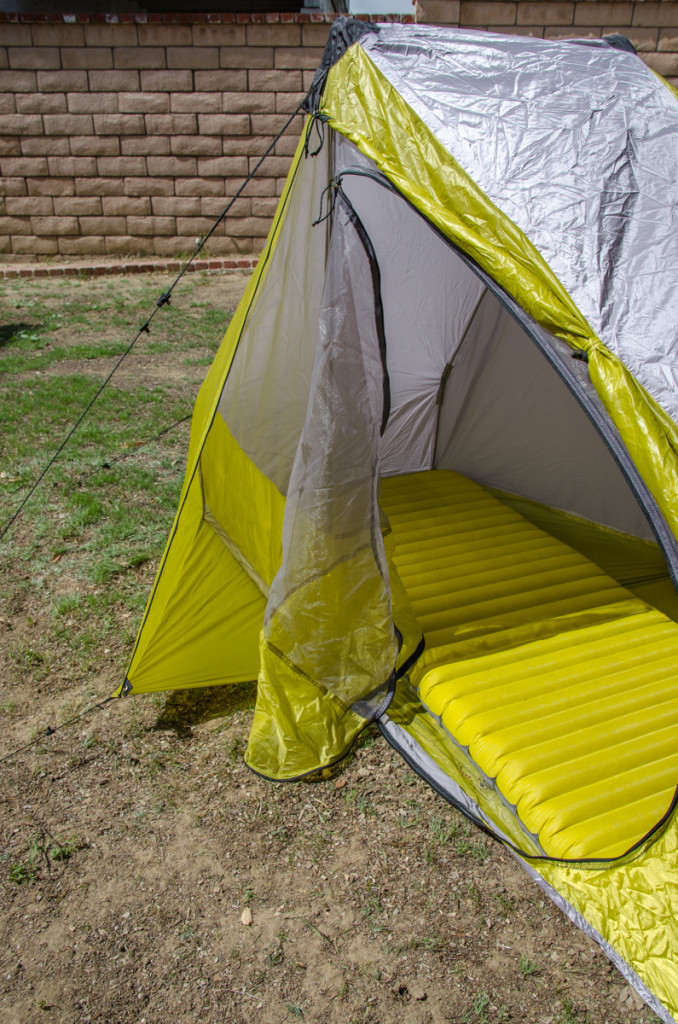 The interior is a little narrow, but that's the price you pay for such a light tent. In the pictures you can see it with my old Therm-a-Rest NeoAir (size Medium) inside.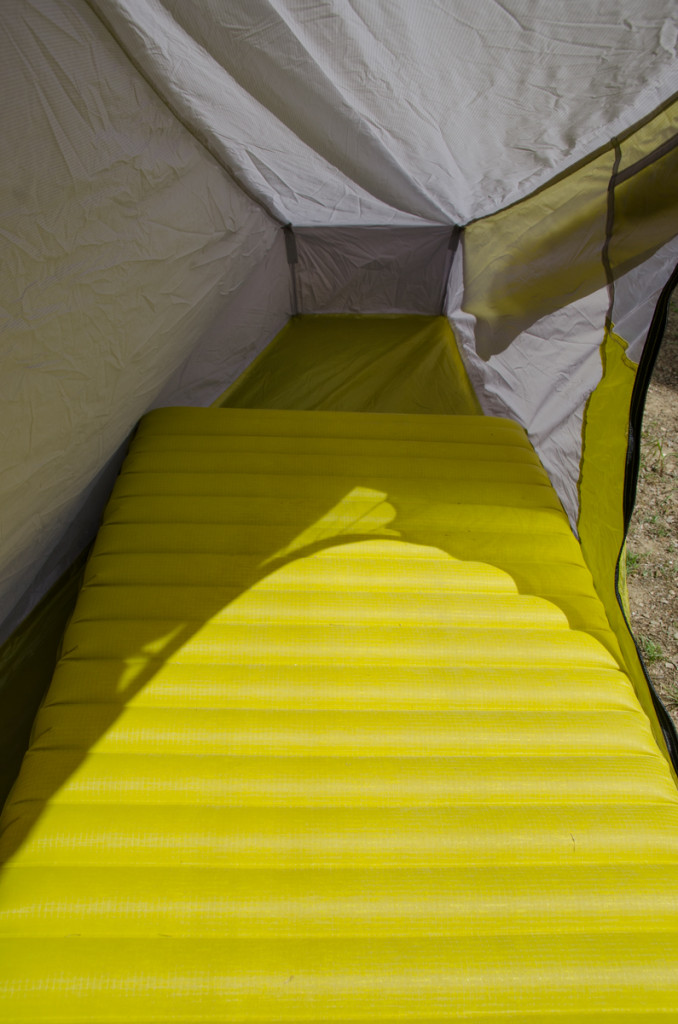 This is how it looks like fully zipped up.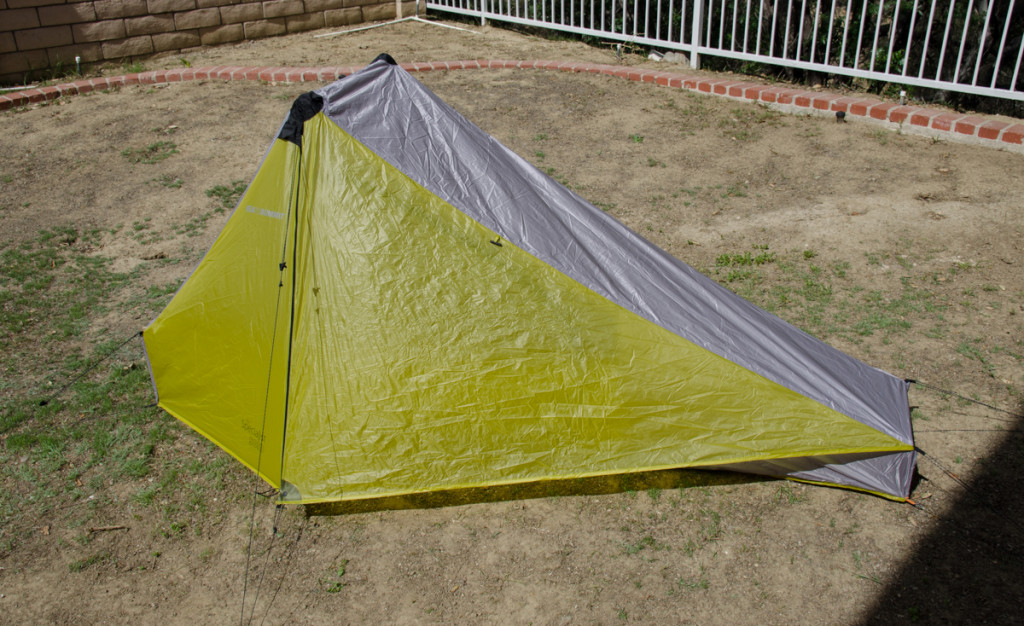 Camera wise, I got the Sigma 17-50mm f/2.8 lens to replace the kit lens. I really love this Sigma. It is very versatile and the f/2.8 aperture makes it good enough for portraits. I also got a Timbuk2 Snoop Camera Insert (size small). It barely fits my D5100 and the 3 lenses: The Sigma, plus a Tokina 11-16mm and a Nikon 55-200mm.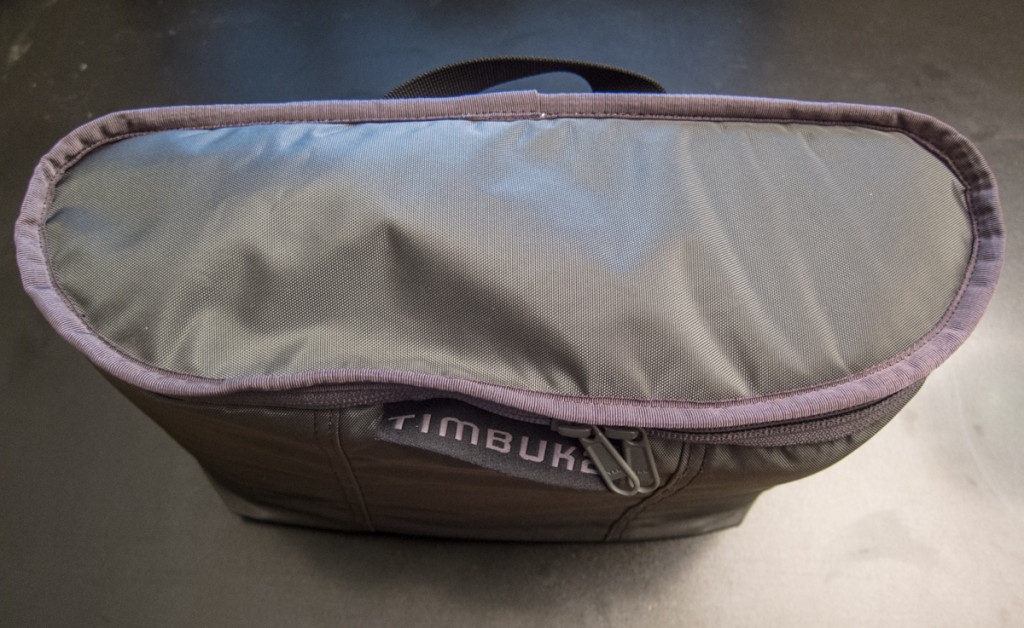 I wanted a way to carry my camera in a stealthy way. After looking for a long time, I decided that I'll use this padded insert inside an Eagle Creek 2 in 1 Sling/Backpack. It fits inside perfectly and leaves enough room for a guidebook, a jacket, and other smaller items. This is the reason why I chose the size Small insert instead of a larger one. The idea is to wear the sling bag in front of me while sightseeing. Since its zipper is on the side, I should be able to quickly reach the camera inside. Once I'm done taking pictures, I can easily store the camera away and be stealthy again. I hope this system works once I'm on the road.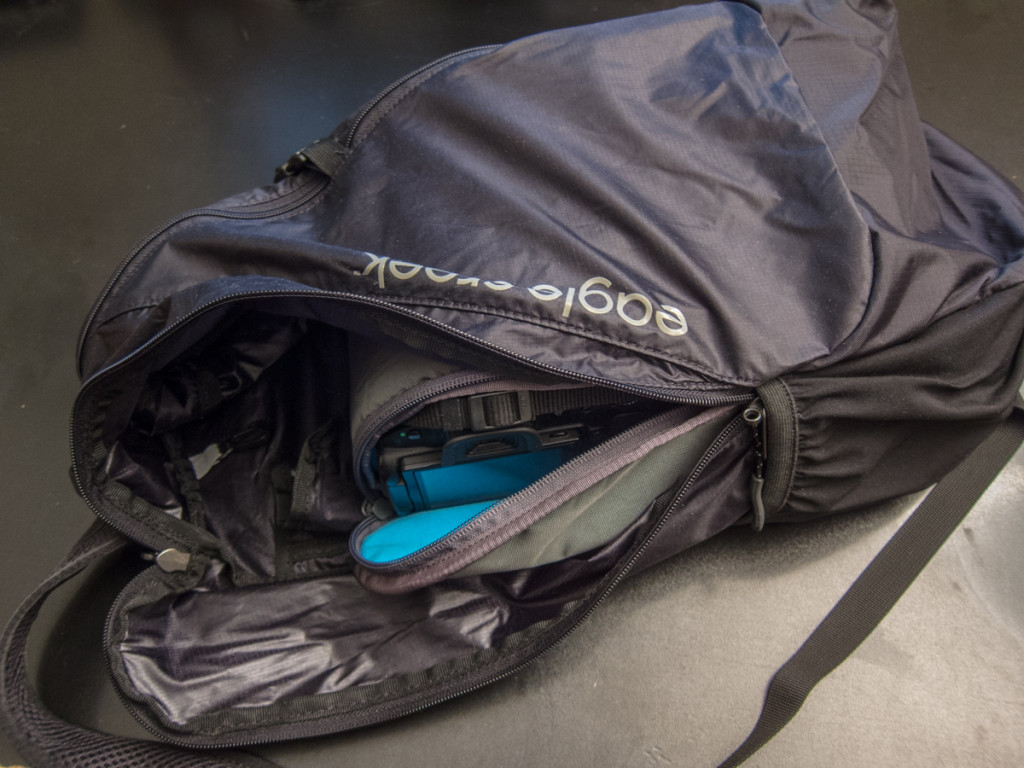 I still haven't finalized my packing list, but I think the total weight will be around 25 lbs (11 kg), which is not bad considering that I'm bringing full camping gear and almost 7.5 lbs of photography gear.
I think I should be able to fit everything (including the sling bag) into the 40 liter backpack. I really don't want to do the big backpack on the back and another smaller one on the front thing since I'll be doing a lot of hiking in the mountains, and not just city travel.
I have spent so much time researching the items above that I'm glad I was able to check them off my to-do list. Things I still need to buy are a pair of pants, a laptop sleeve/case for the laptop, and a pair of gloves.