I finally went this last Monday to get my travel Immunizations. I had previously gone to a public clinic where they informed me that they didn't provide these type of shots. They referred me to the Healthy Traveler Clinic in Pasadena and, after reading some reviews online, I made my way there.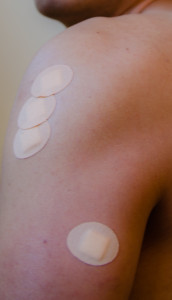 I didn't have an appointment and I was in and out of there in 30 minutes. I had a consultation first with a doctor there and, since I've never had a travel shot or a vaccine of any type in the last 18 years, he advised me to get the following:
Yellow Fever
Typhoid
Tetanus
Hepatitis A
Hepatitis B
They injected me all the vaccines at once except for the Typhoid with will be orally taken over the course of a week (a pill every other day, 4 total). Each shot's pain level was minimal. They felt like slight pinches on my shoulder. For Hepatitis B, I'm doing the accelerated 3-week schedule, so I have to go back to the clinic two more times.
The clinic was great and very efficient, and all people in there were very friendly and professional. The total cost was $500, including the consultation. I'm not sure if there are cheaper options out there. I know doing this overseas can cost only a fraction. But for now, I'm just glad that another item on my pre-trip to-do list has been taken care of.