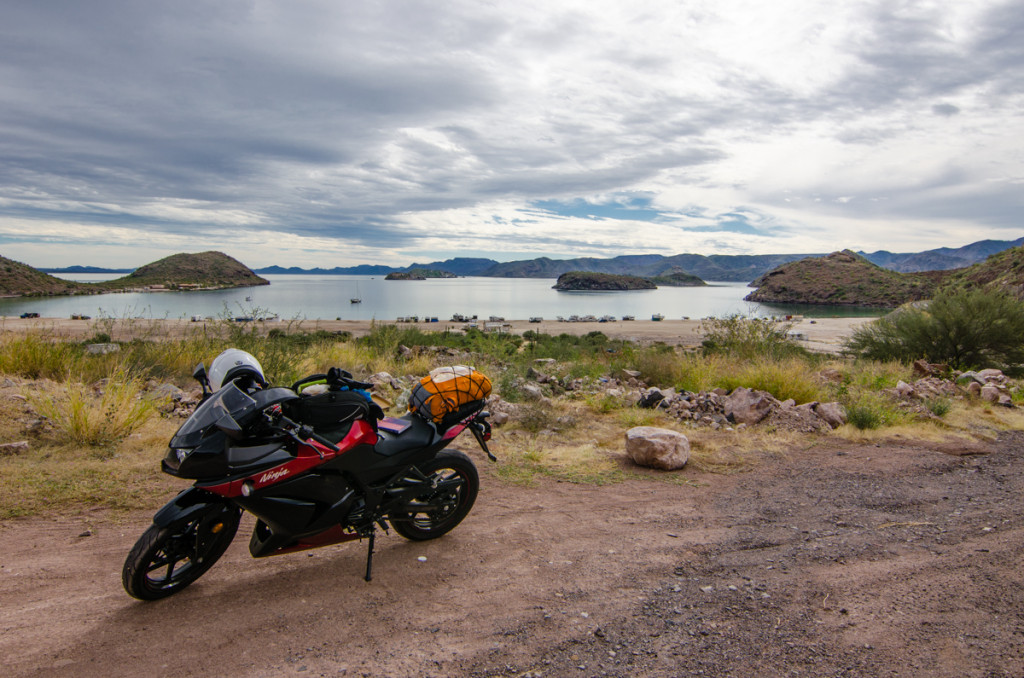 The one trip I wanted to do in the summer was to ride the entire California State Route 1 (Pacific Coast Highway). The summer and early fall went by and I never got the chance to actually do it. Once the weather got too cold for that, I decided to that I needed to find an alternate trip before the winter arrived. The only way was to go south to a warmer climate, and since 120 miles south of where I live is Mexico, that was the only option.
I checked out the map and Baja California was the natural choice. The southern most point is Cabo San Lucas and that seemed like a good destination, which would make the round trip about 2,500 miles (4,023 km). Considering that I have never ridden more than 3-4 hours on back to back days, it was a daunting proposition. But I was determined to make it happen since I would soon sell the motorcycle due to me leaving on my upcoming RTW trip.
I left the Sunday after Thanksgiving, and it took me 8 days to complete the trip.
I did some maintenance on the bike before trip, including changing the tires to Pirelli Diablo Rosso II, changing oil and filter, and cleaning and adjusting the chain. With that, the bike was in perfect condition for the adventure.
The motorcycle gear I wore was the following:
Scorpion EXO 500 Helmet
Alpinestars Matrix Kevlar Jacket
Dainese Shield Air Level 2 Back Protector
REV'IT! Carver H20 Gloves (Cold Weather)
REV'IT! Striker Gloves (Warm Weather)
Dainese Hard Shorts
Regular Jeans
Dainese V Knee Guard
Tourmaster Solution 2.0 WP Boots
I ended up recording almost 7 hours of video on my helmet mounted GoPro camera. I'm still in the process of editing them. I plan to make a 5-10 minute compilation of the whole trip and it'll be posted here once it's done.
Let's start the trip with Day 1: Los Angeles to Ensenada